OOOH I'm super excited to share this one with you!!!  Two of  my favorite people got married and I got to tell their story.  What a day this was…I really don't even know where to start.  I think what I want to say is that this day was ALL about Ali and Tony.  It was joyous.  It was celebratory.  It was FUN.   It was all things a wedding should be.  The other details are just a part of their wedding story.  I share it because every wedding is different and their circumstances, while difficult, did not change the fact that we saw two amazing people, perfectly in love, become husband and wife this day.  Ok, GO :)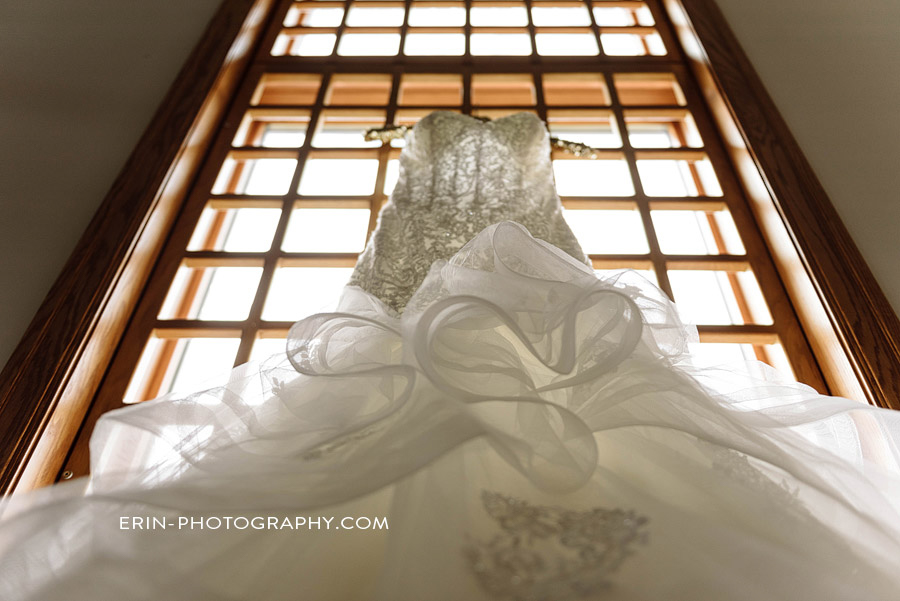 For me, this day started WAY back in December when Ali and Tony got engaged.  I was actually out with my girlfriends when I saw Ali's facebook post that Tony had proposed.  The wheels were already turning-I started praying Ali would call me to photograph their wedding :)  I KNEW this would be one heck of a fun wedding to be a part of.
I was ecstatic when she did call and the planning began….not an easy task considering finding a date that worked was almost impossible!  The date was finally decided for July of this year and then we could start planning the good stuff!!!  I've never seen two people more excited about getting married and in just a few short months!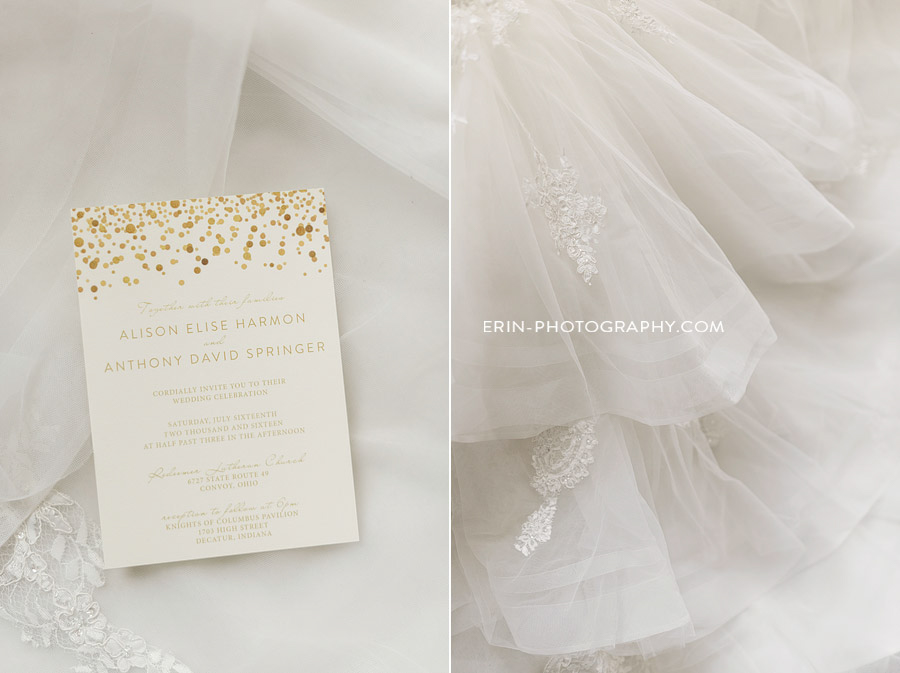 Ali went dress shopping in January and posted that she found the one…to which I promptly replied in text "I NEED A PICTURE STAT!"  She obliged and I was giddy-the dress was perfectly Ali!  After all the stress of choosing a date, I was glad to see Ali, her mom and a friends enjoying all the fun stuff that goes with wedding planning.  It was a good day :)
Three days later, I received a text that Ali's mom, Angie, had suddenly passed away.  I sit here and type this as the tears roll and I still can't believe that part of the story is real.  The next hours, days, months had changed forever.  There was still a wedding to plan and to be honest, along the way it was hard to focus on the joy of Ali and Tony getting married while we all grieved.  There really aren't words for any of this..I'm doing my best to just get through this…
It hasn't been easy.  But slowly, I saw the excitement come back to Ali and Tony as their wedding approached.  That may sound strange but it's an emotional roller coaster to say the least.  These are two of the most fun loving people I have ever met and when I showed up to greet them on their wedding day, they were filled with joy.  And the rest of the day was an amazing celebration of two families coming together and partying the way they had always planned :)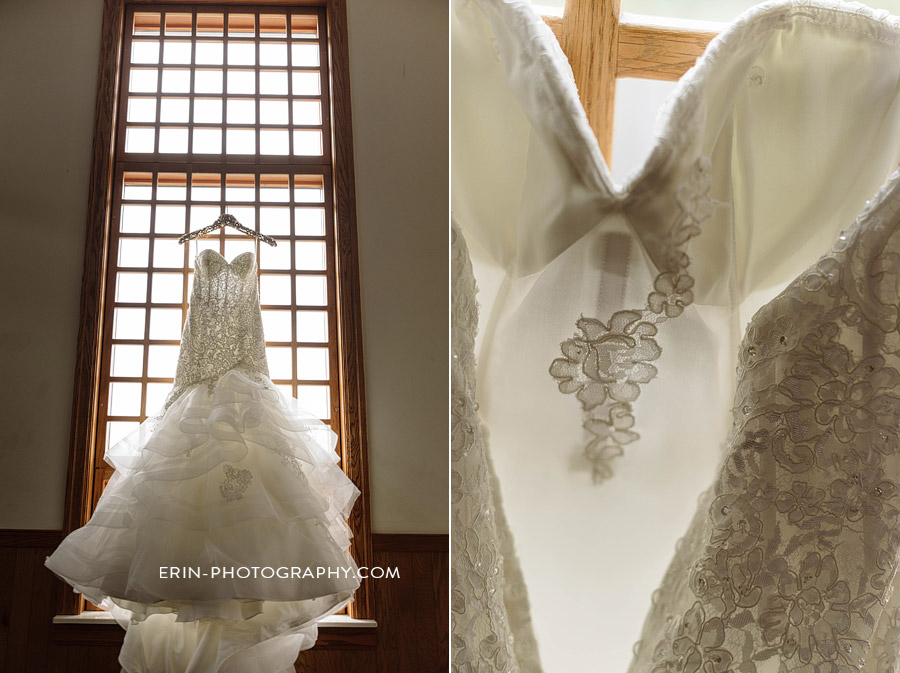 I always start the day photographing the gown…Angie's two best friends just happened to stop by the church to drop off food and while I was doing my thing, I stepped back and grabbed this shot below-it's  one of my favorite moments of the day.  Ali took a piece of lace off her mom's wedding gown and had sewn into the bodice of her own gown to have her mom close to her heart all day.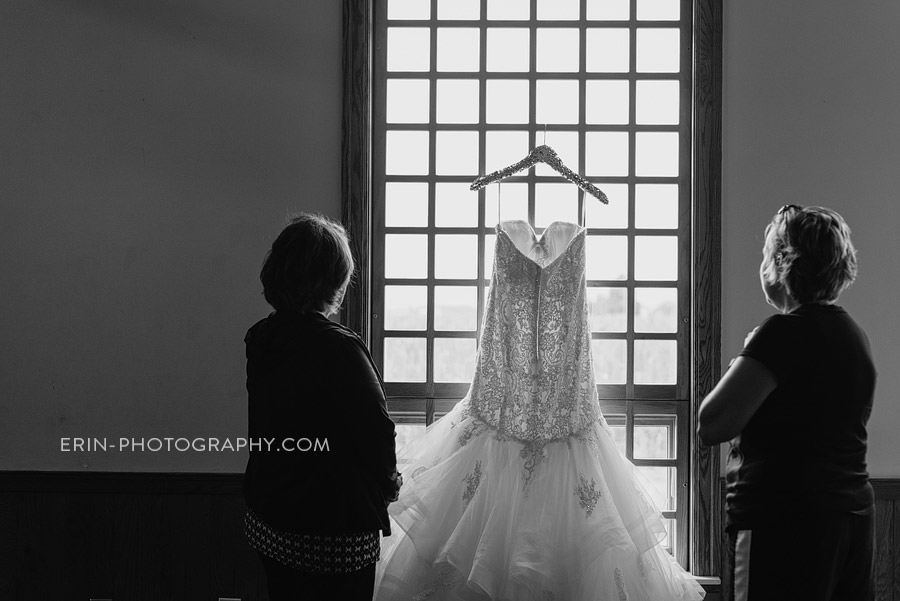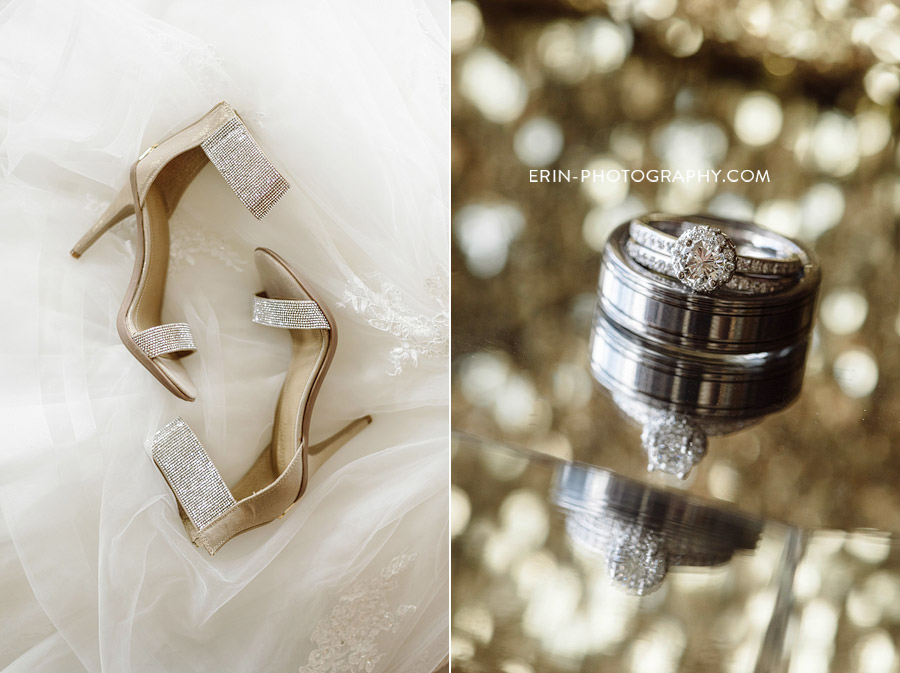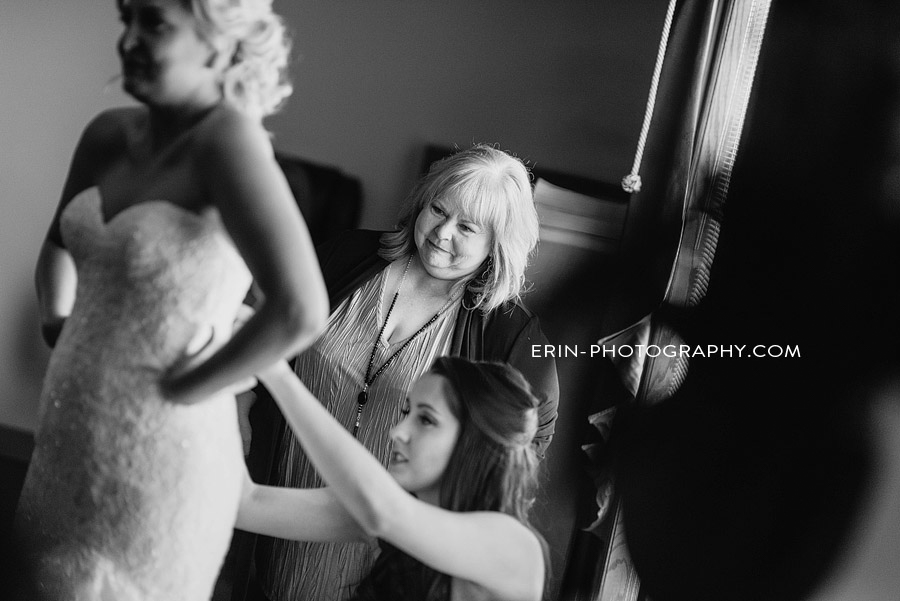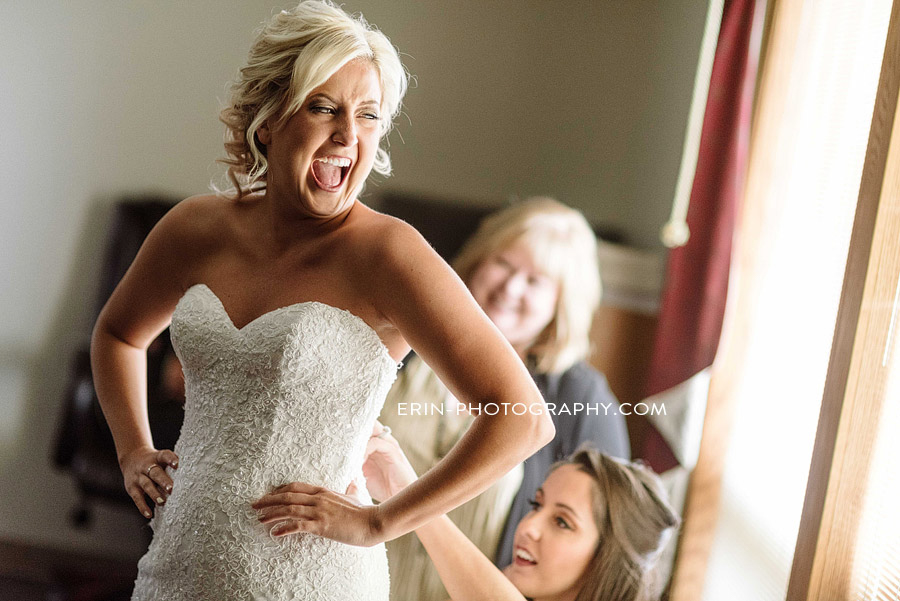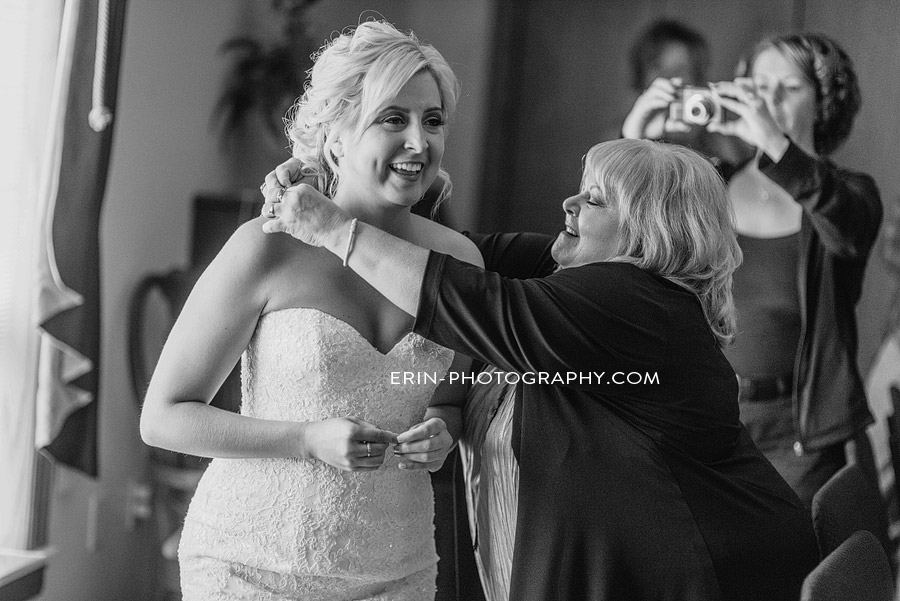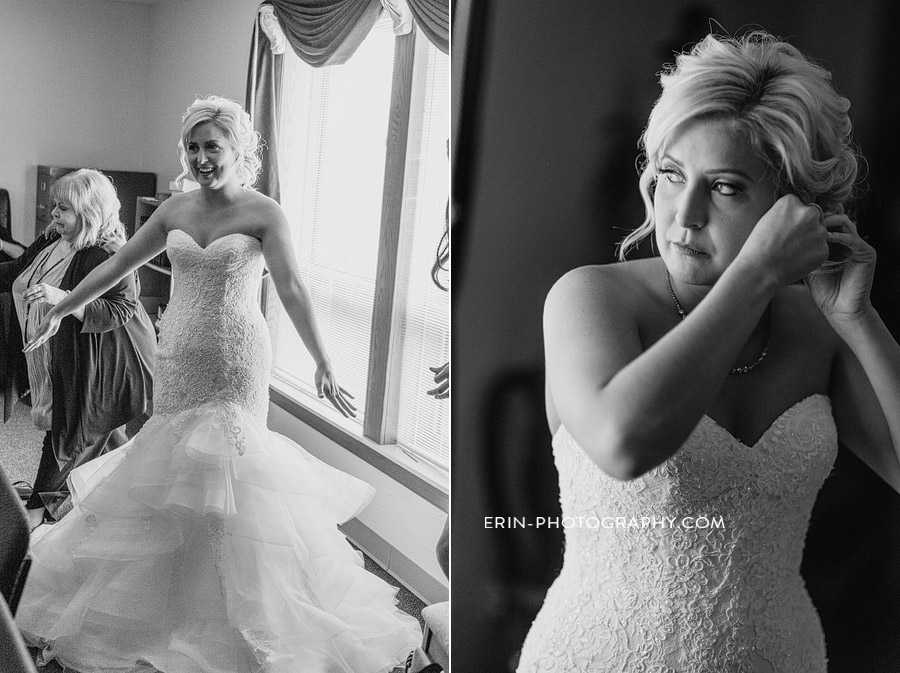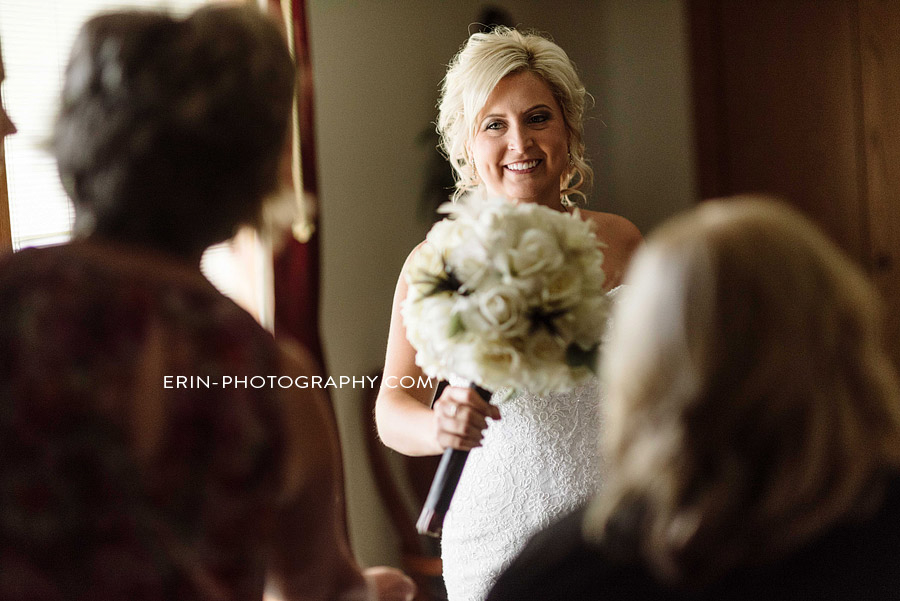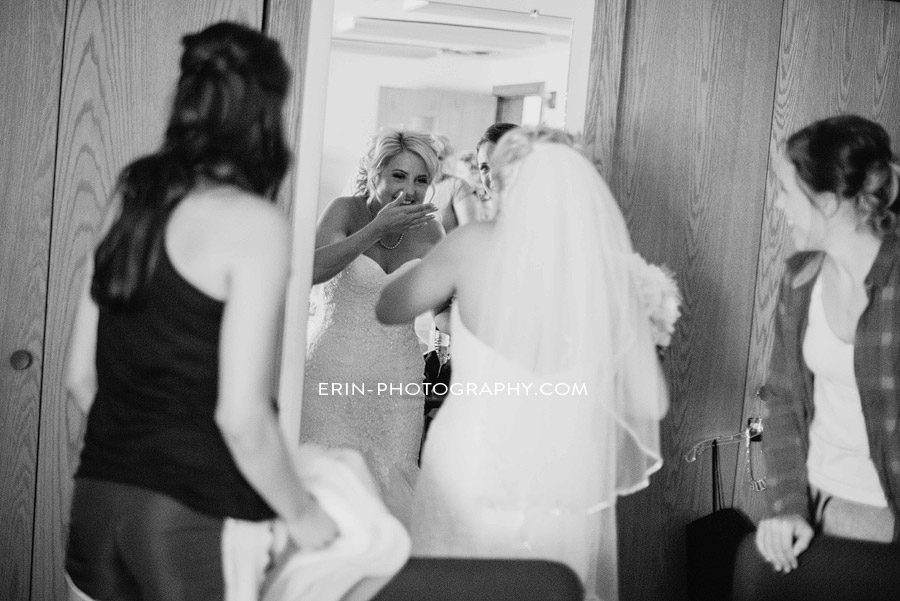 When the bride sees herself for the first time…and we all just stand back and watch…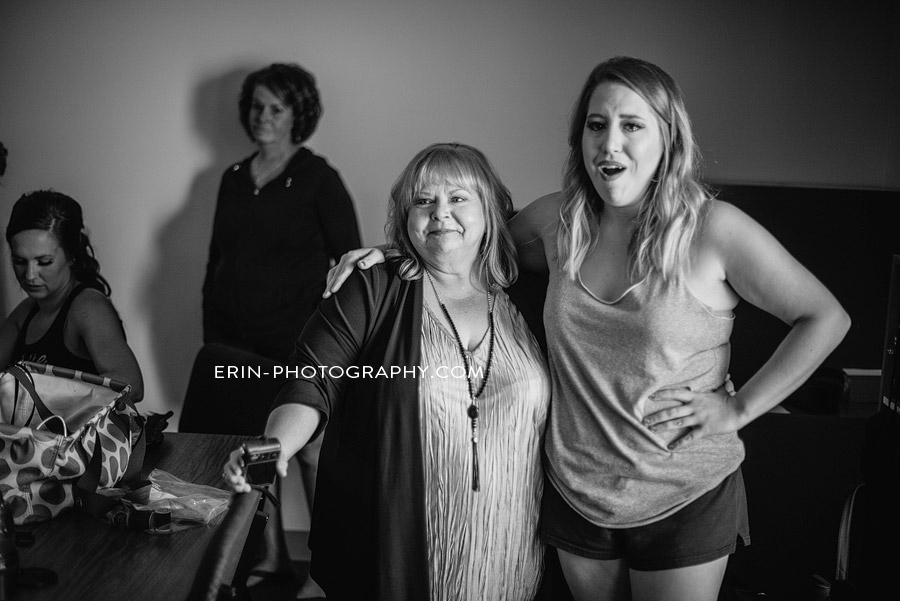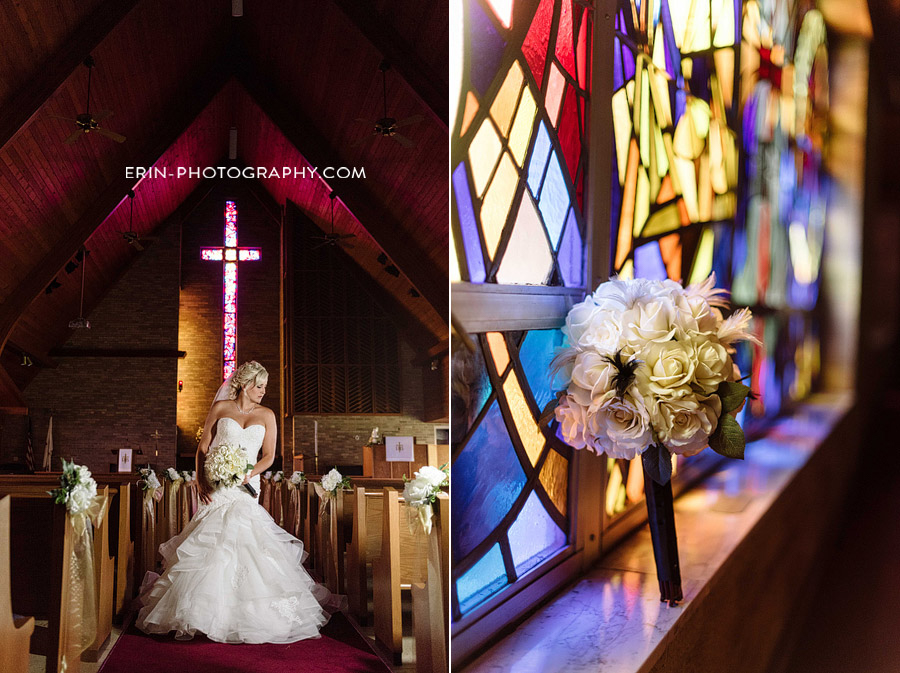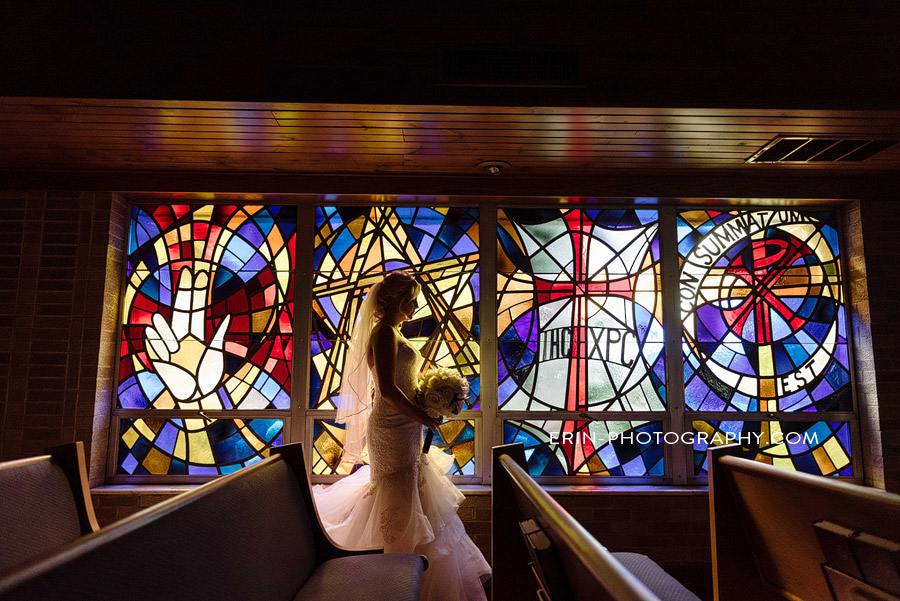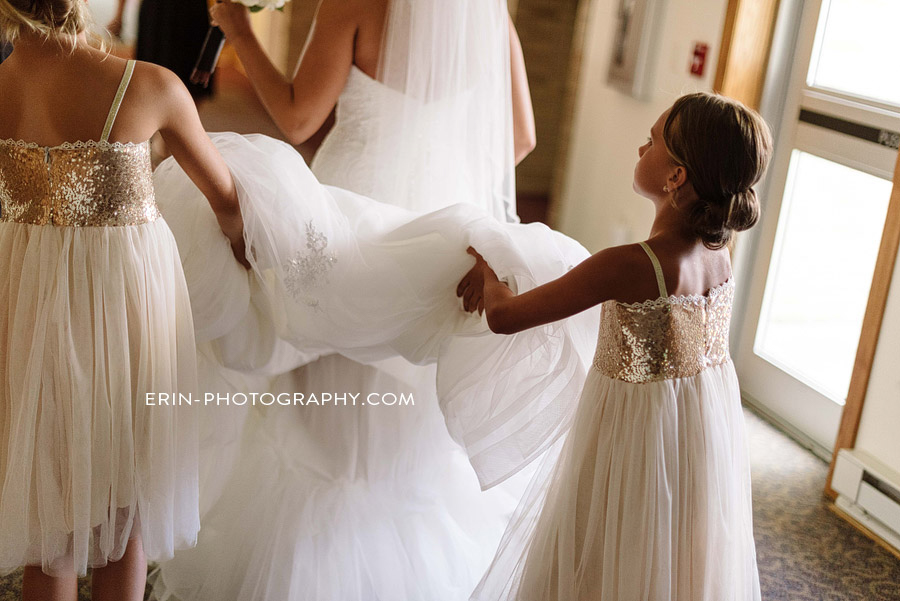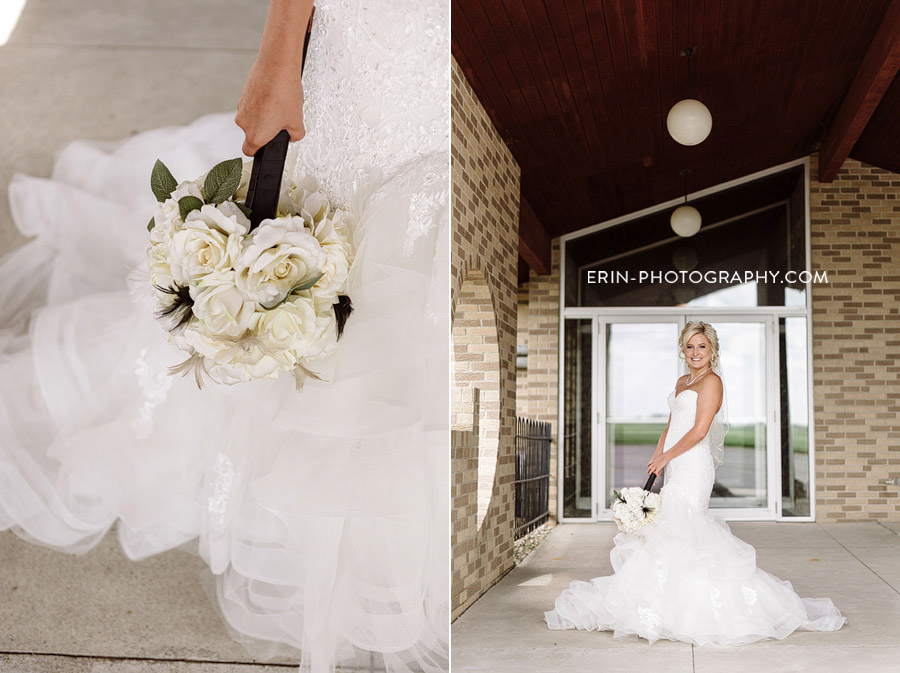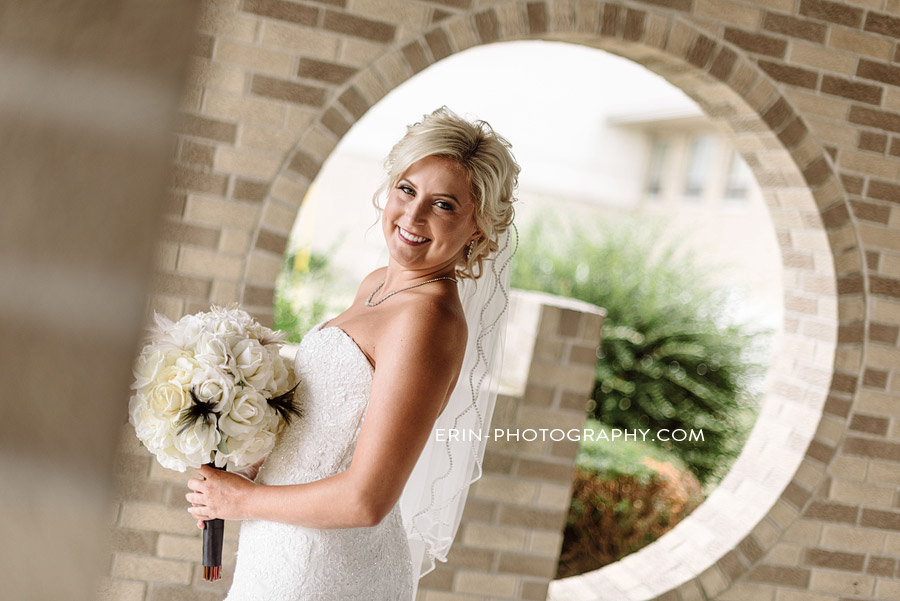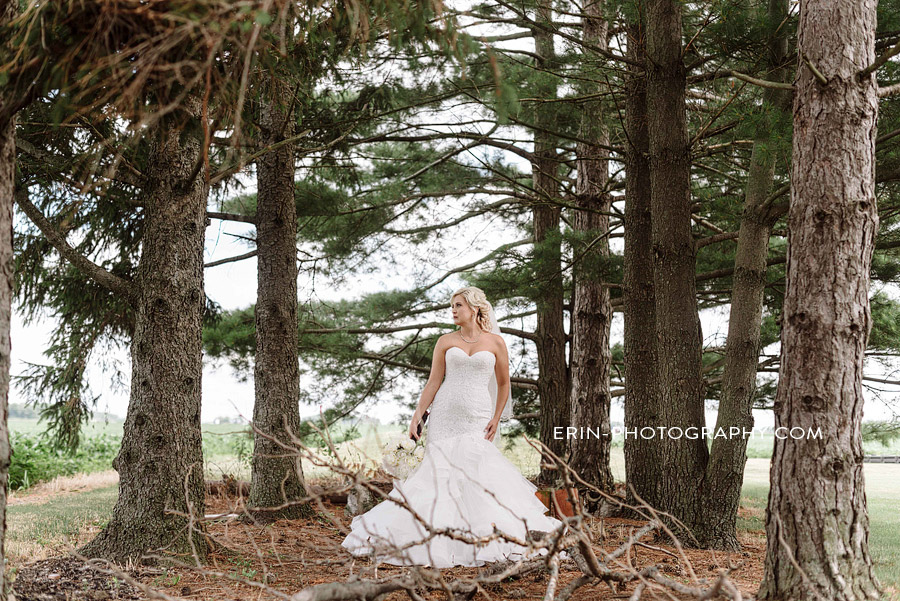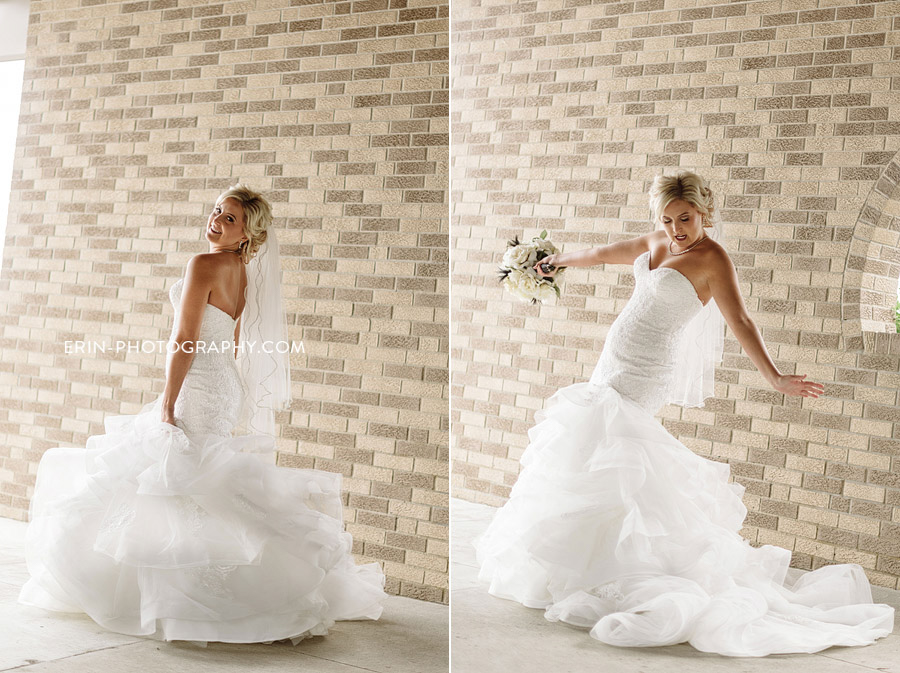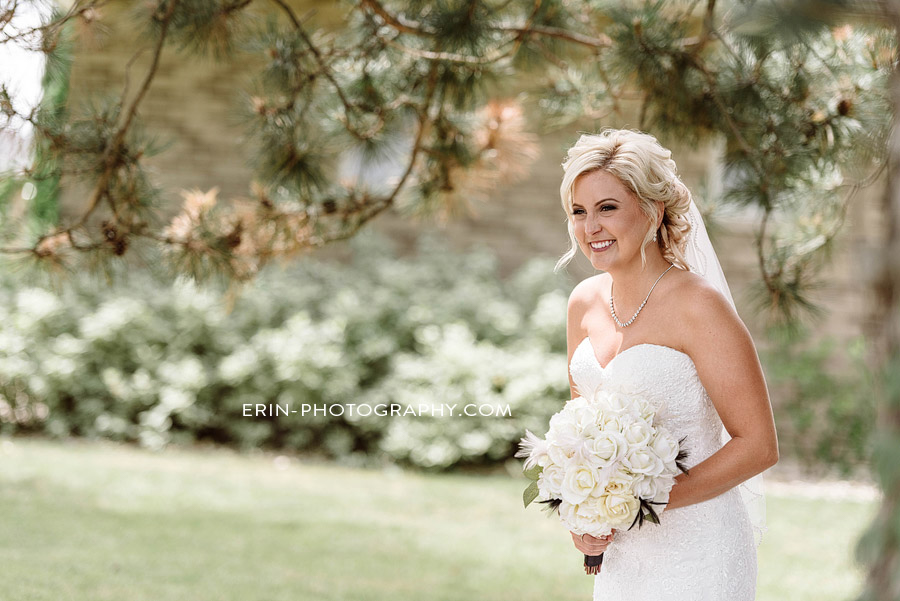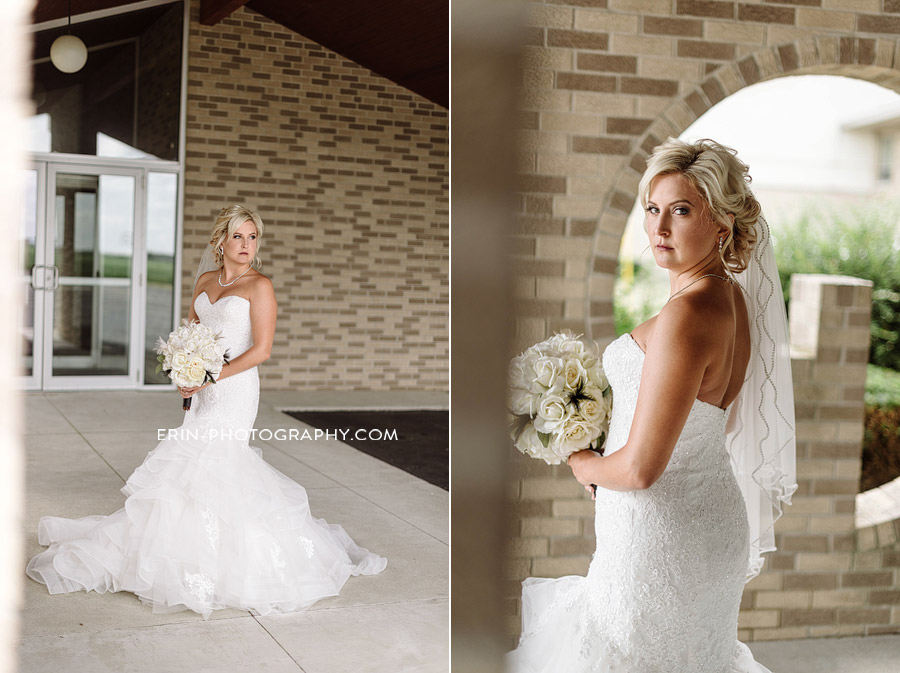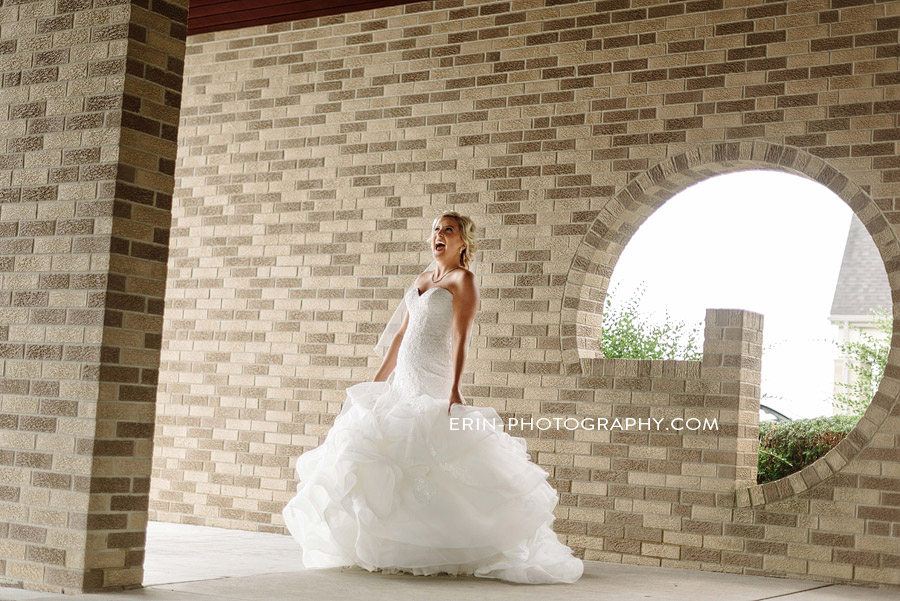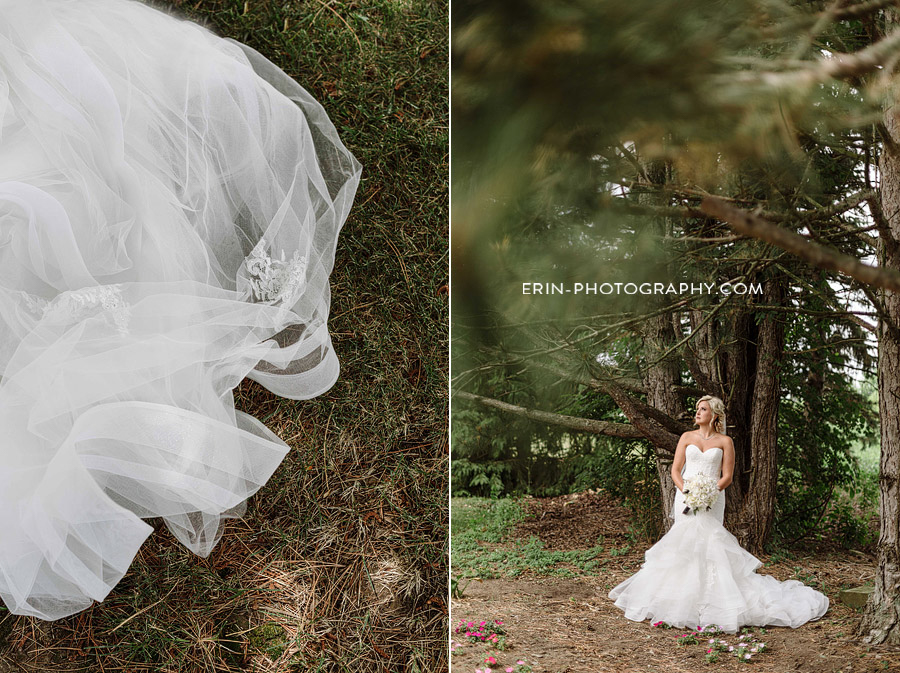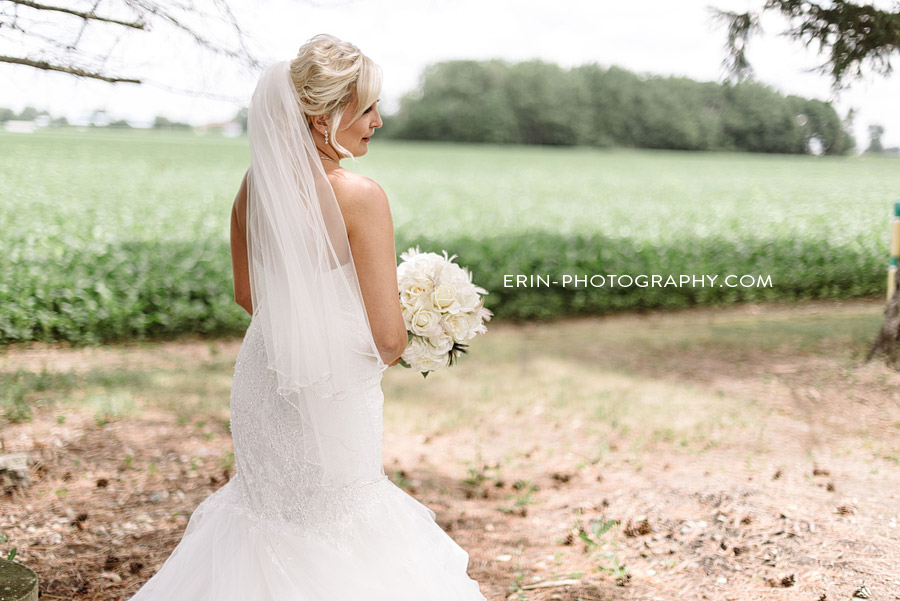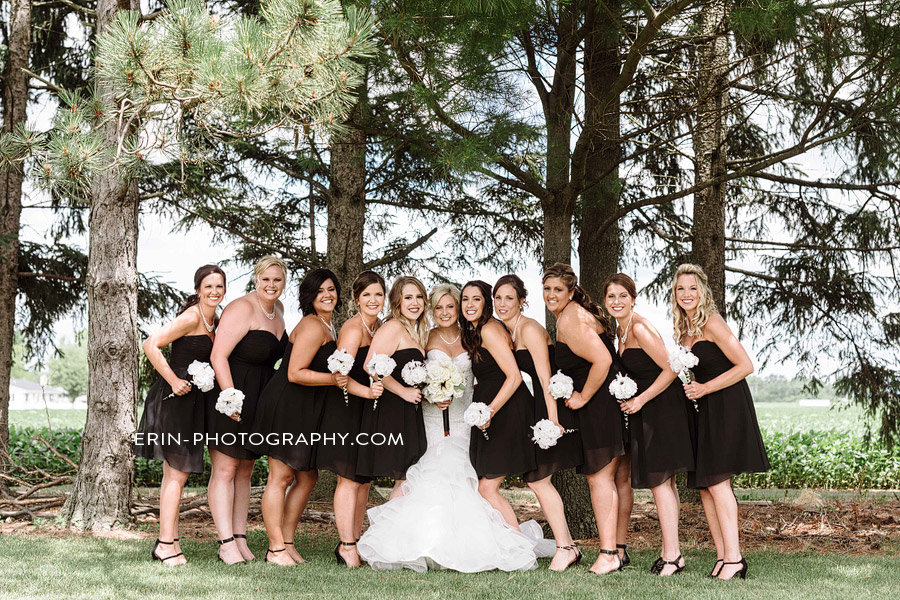 Some of the most fabulous ladies I have ever had the pleasure photographing-they were champs all day :)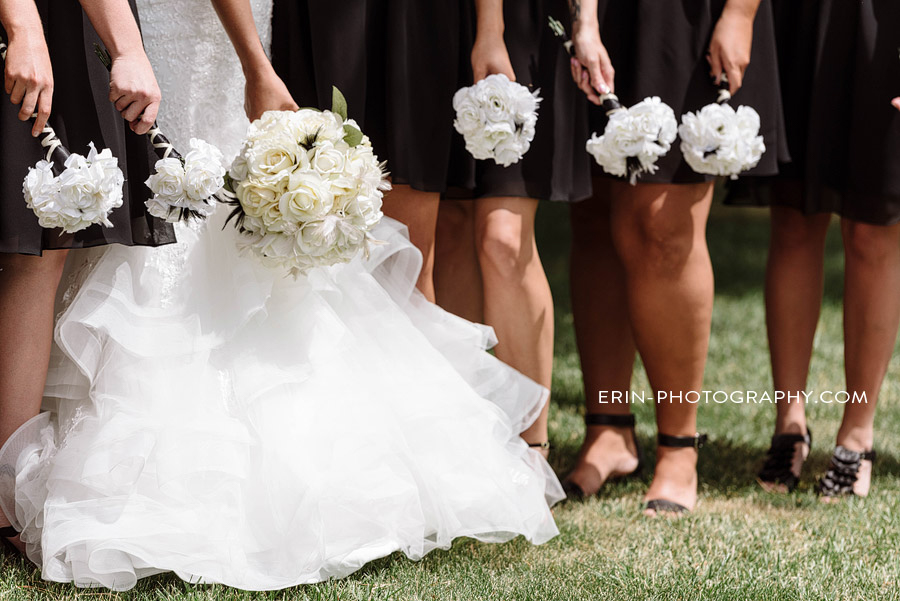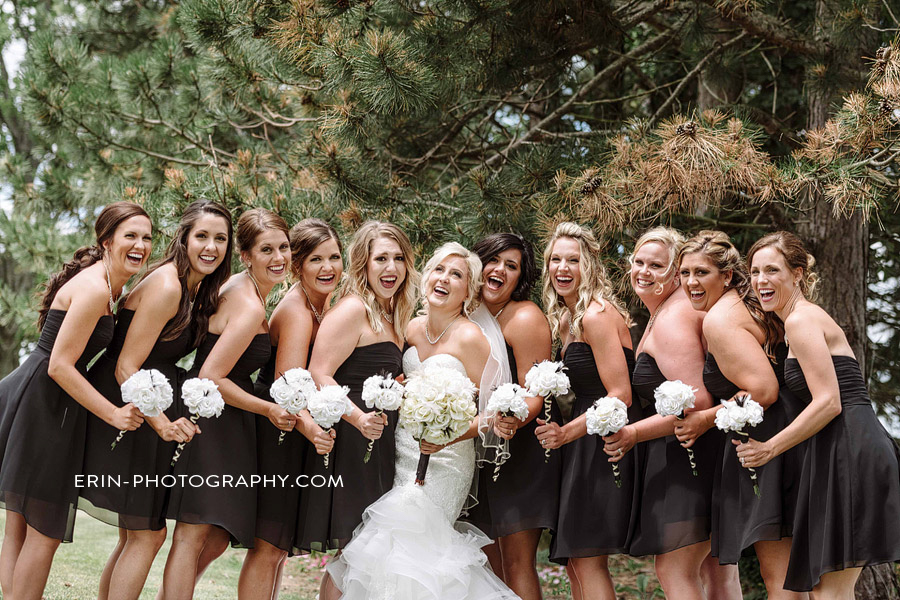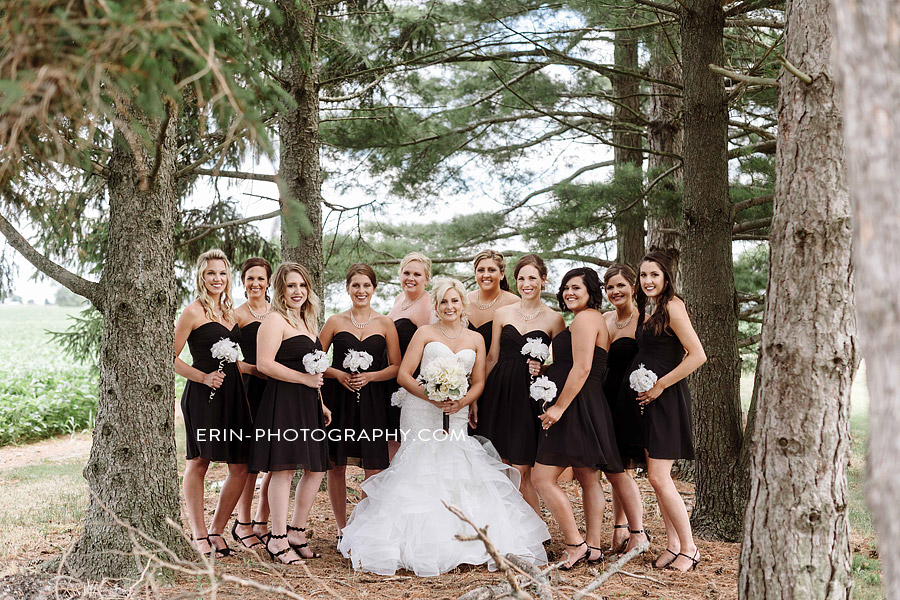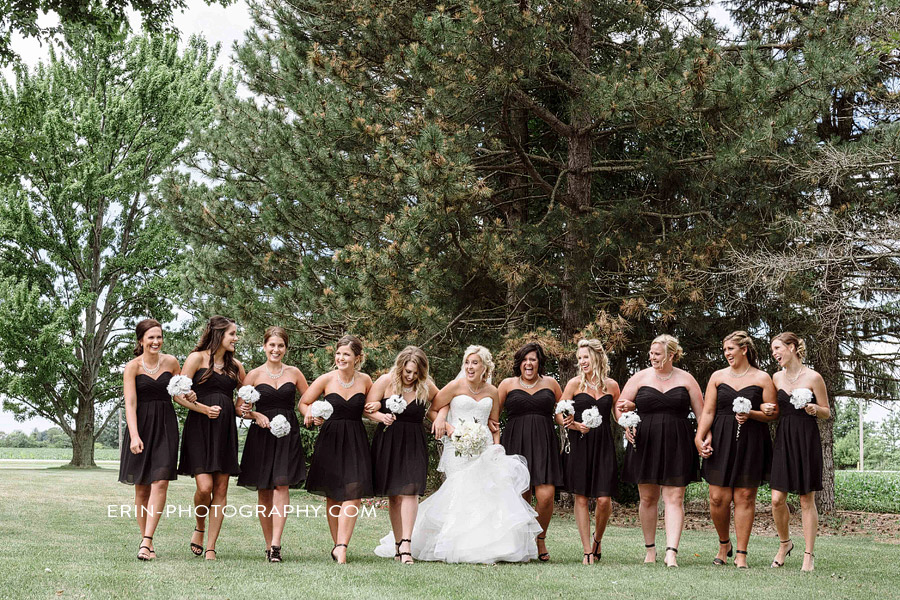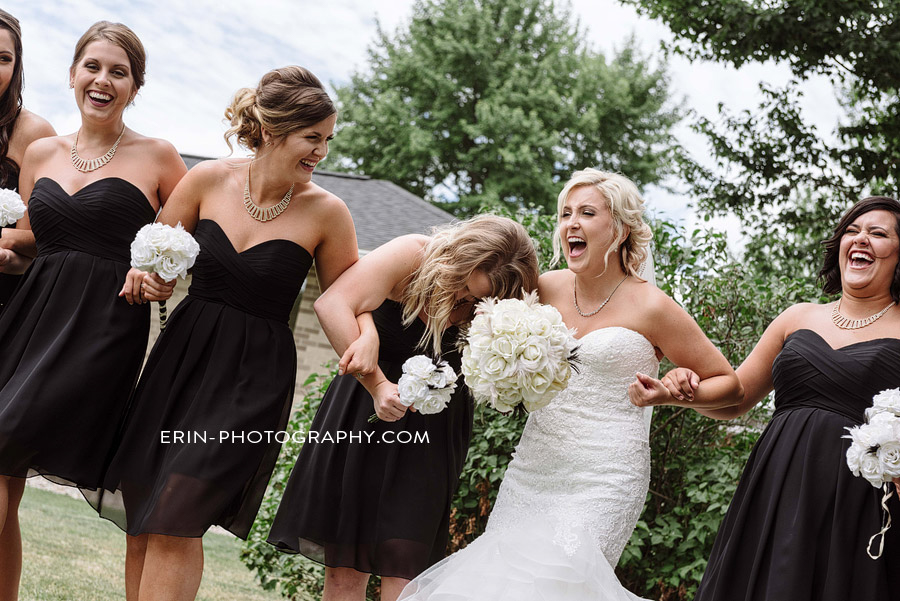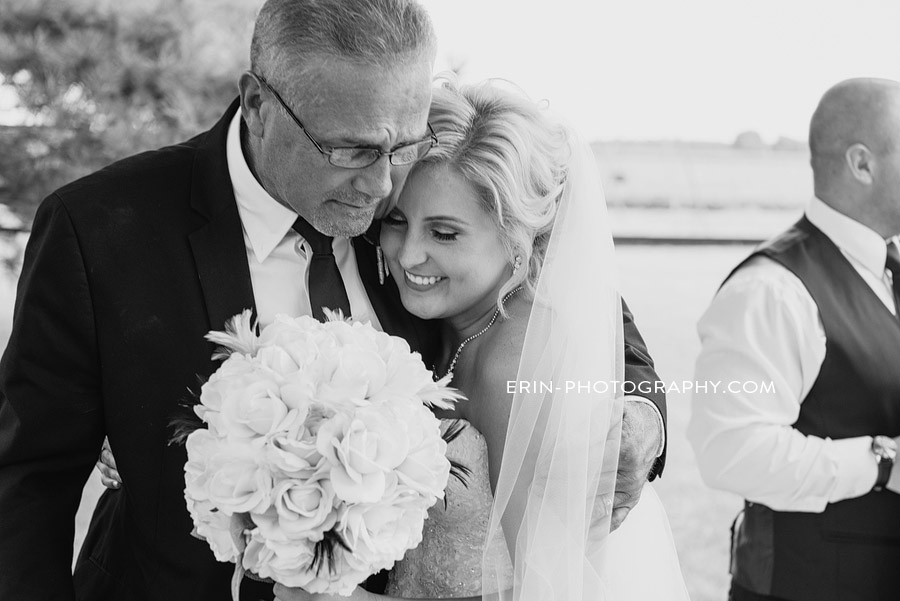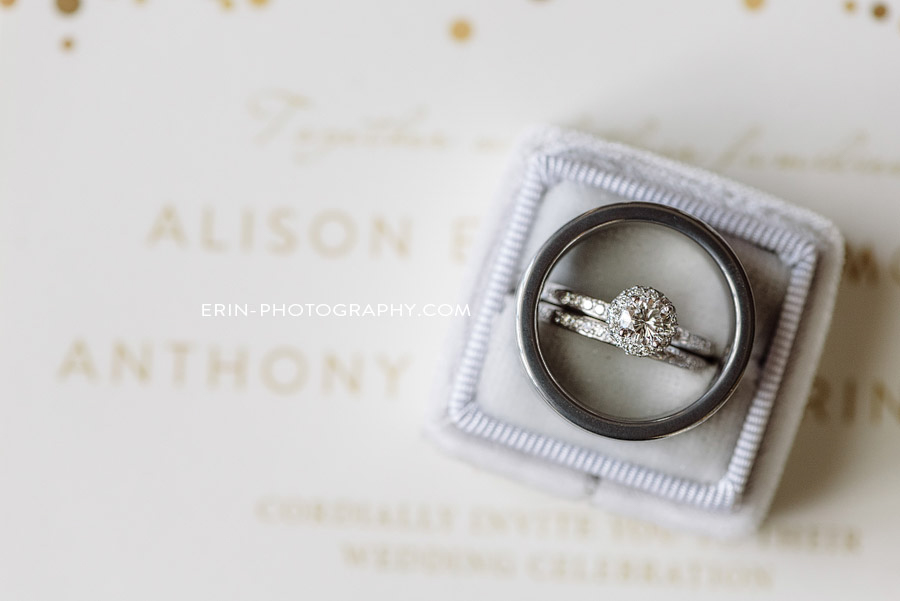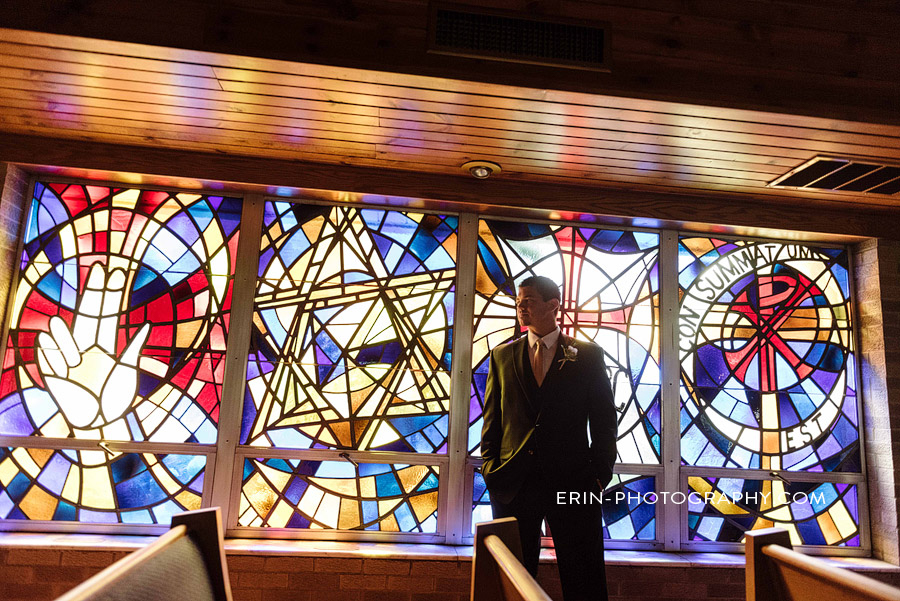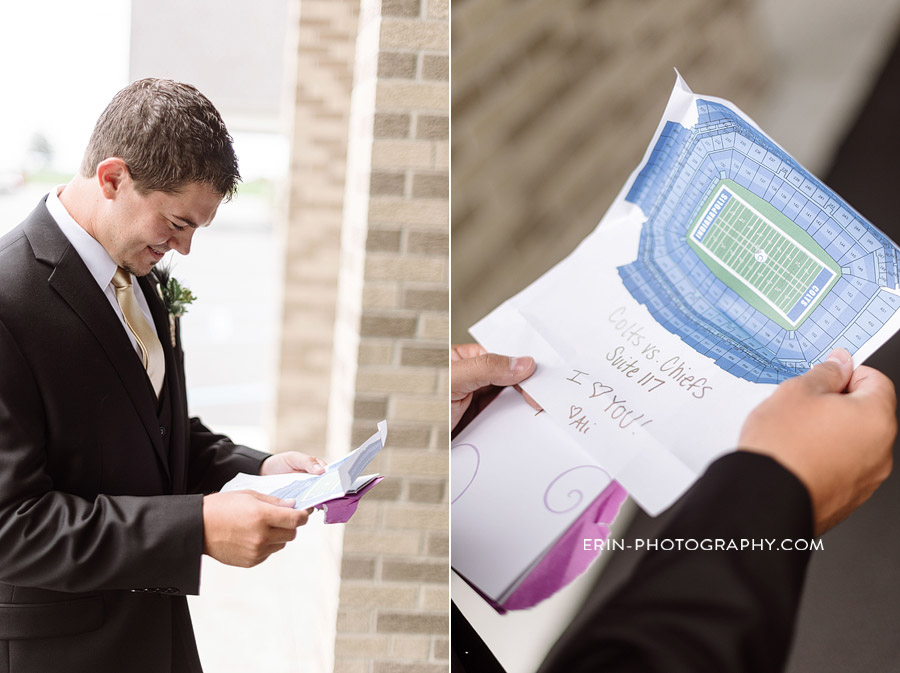 Can I just say, Tony…I've never seen a groom smile as much as you did that day!  Gosh, it was fun!  And if you need bodies to fill that suite..I volunteer myself!!!!!  While we were taking photographs outside the church,  Tony's mom, Sherri, came out to steal a little moment with her son :)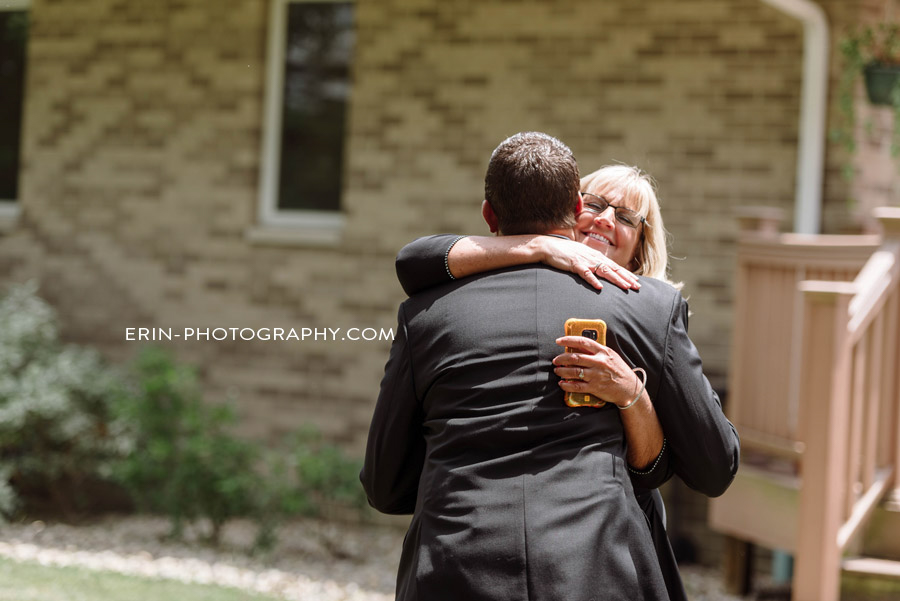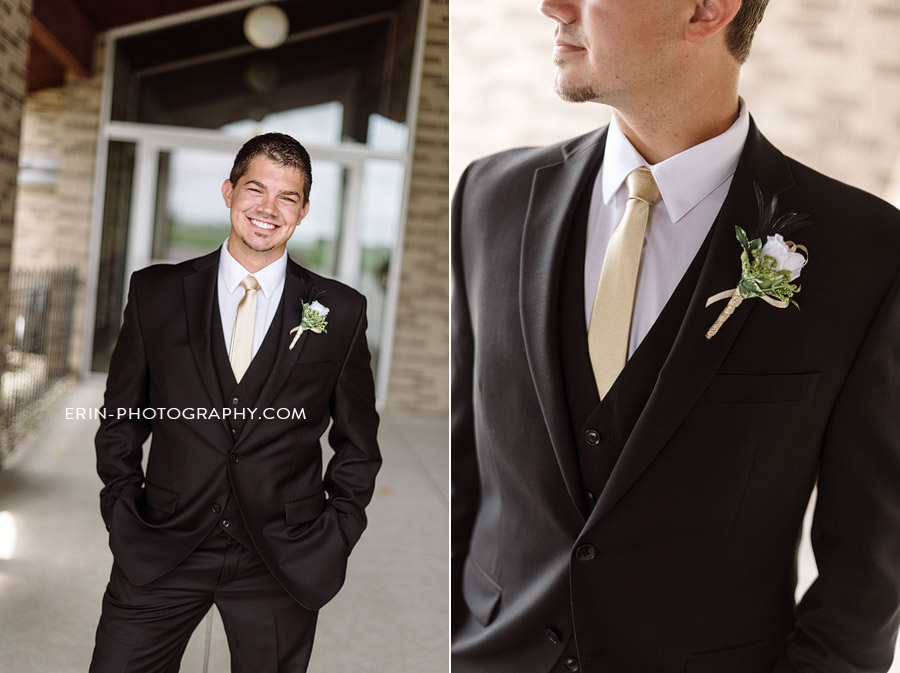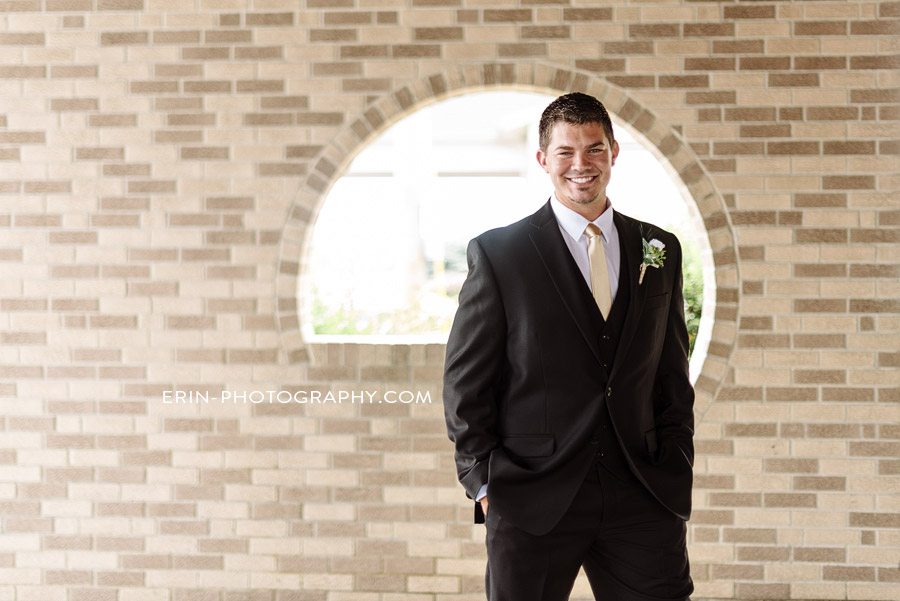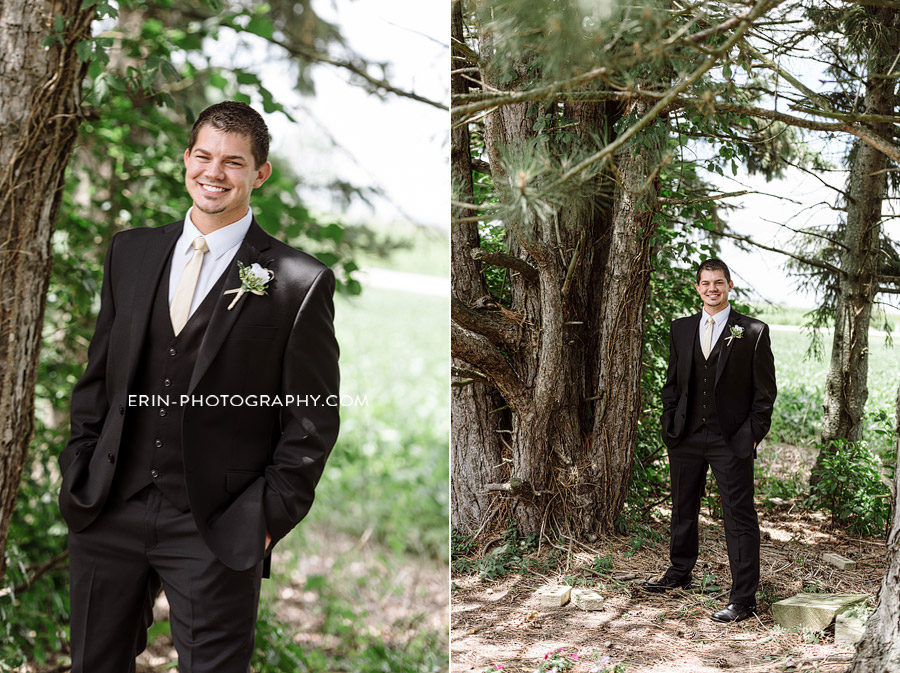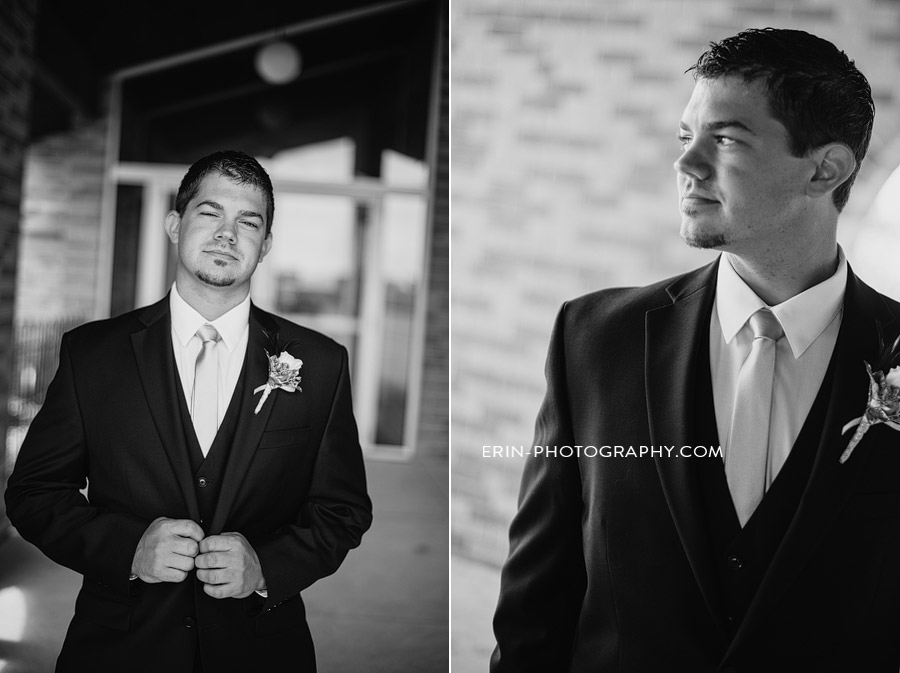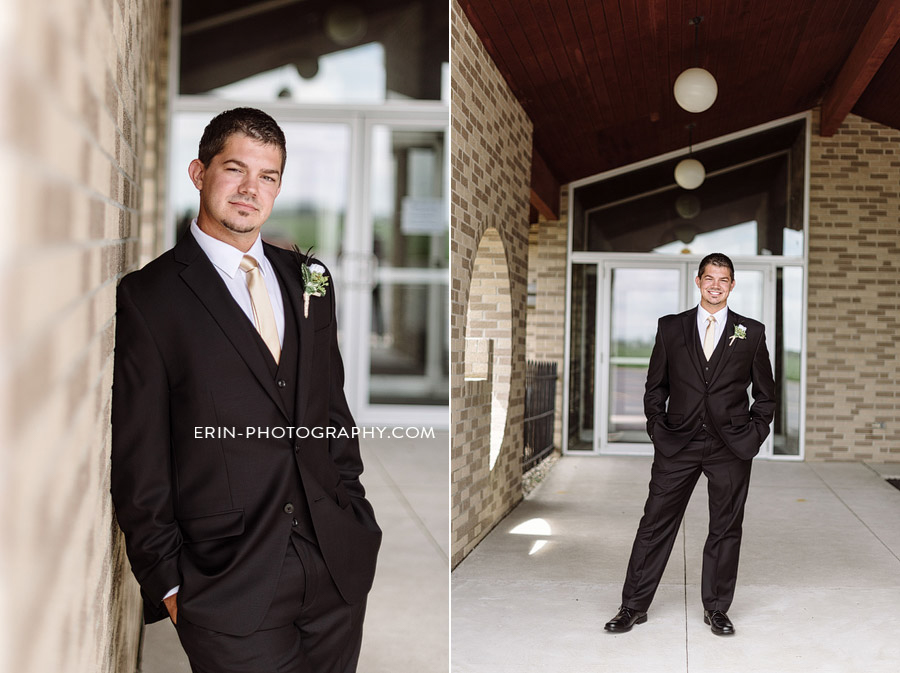 And as fabulous as the ladies were, so too were the groomsmen..in a more rotten kind of way.  Well, check out the guy to the right of the groom..if anyone knows Bryce, that should explain everything ;)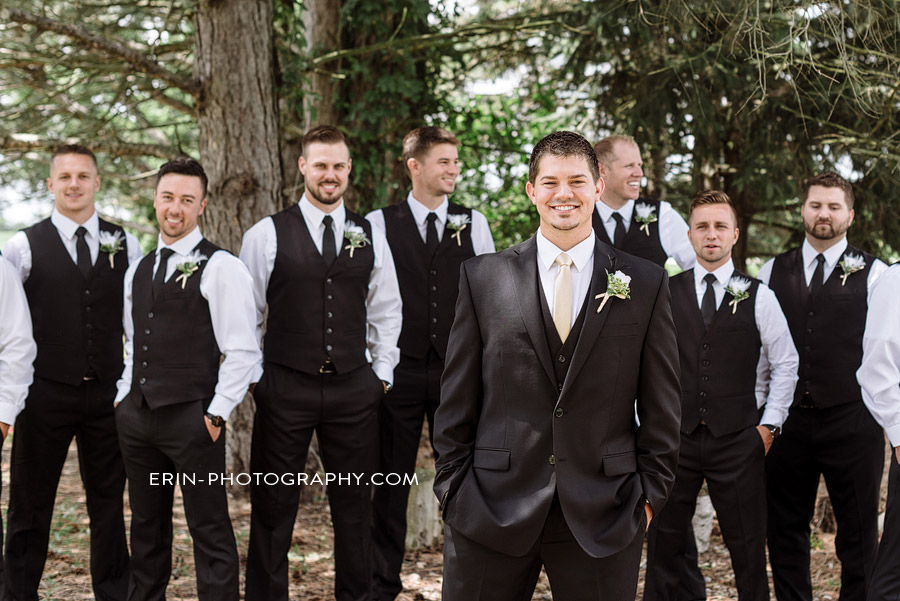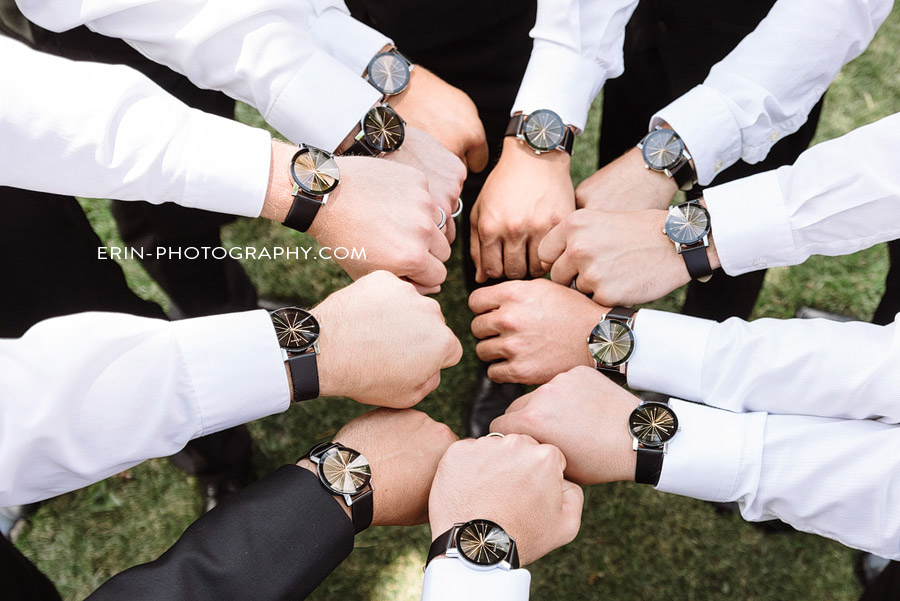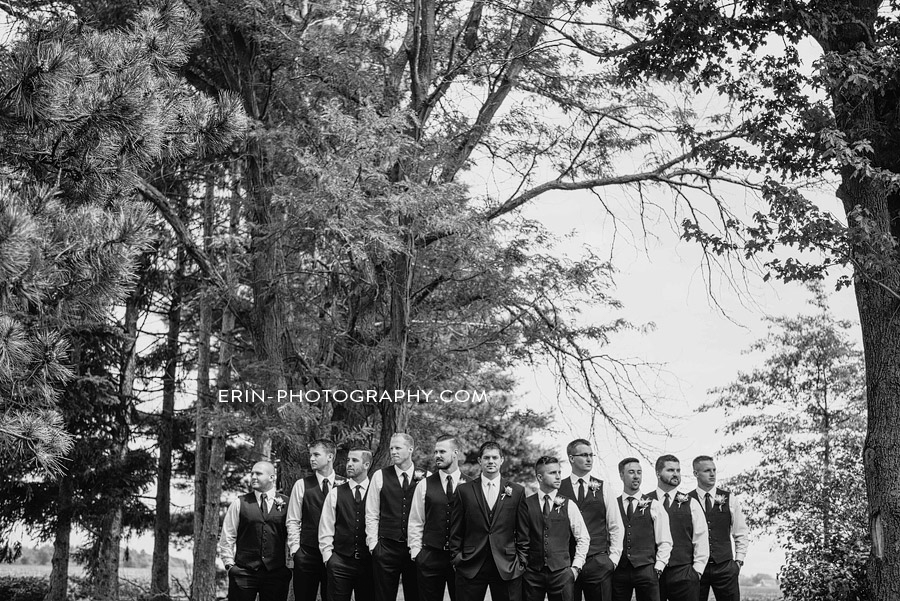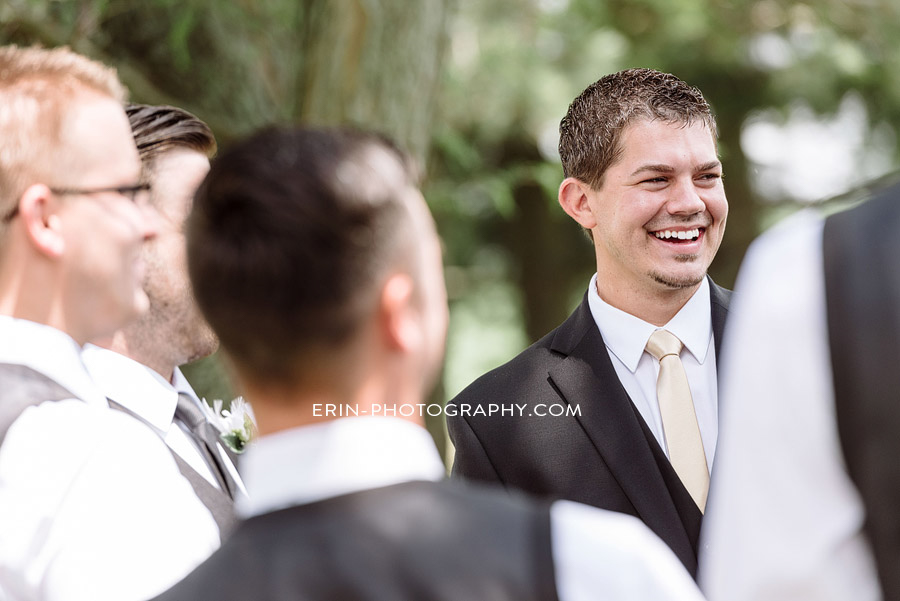 I love Tony's dad in the back (right)!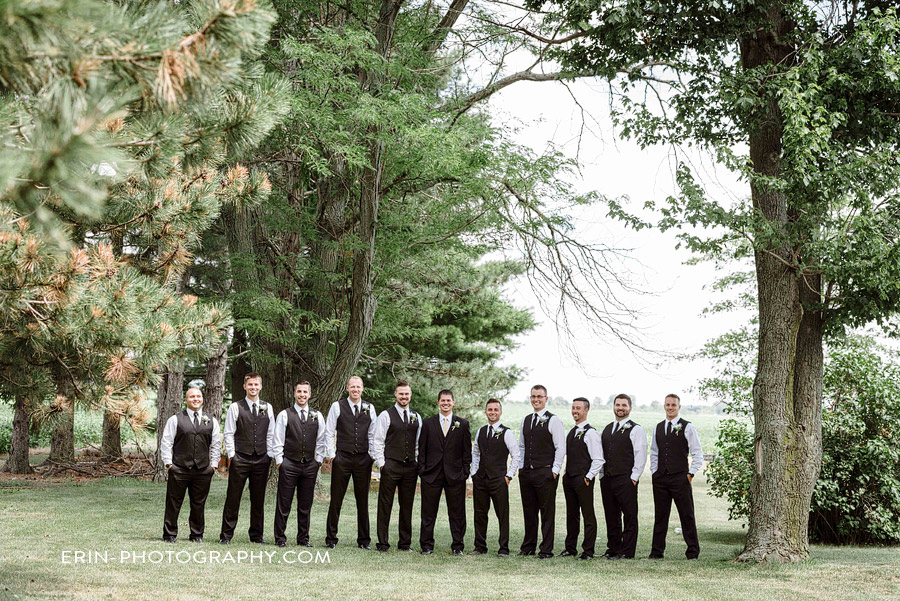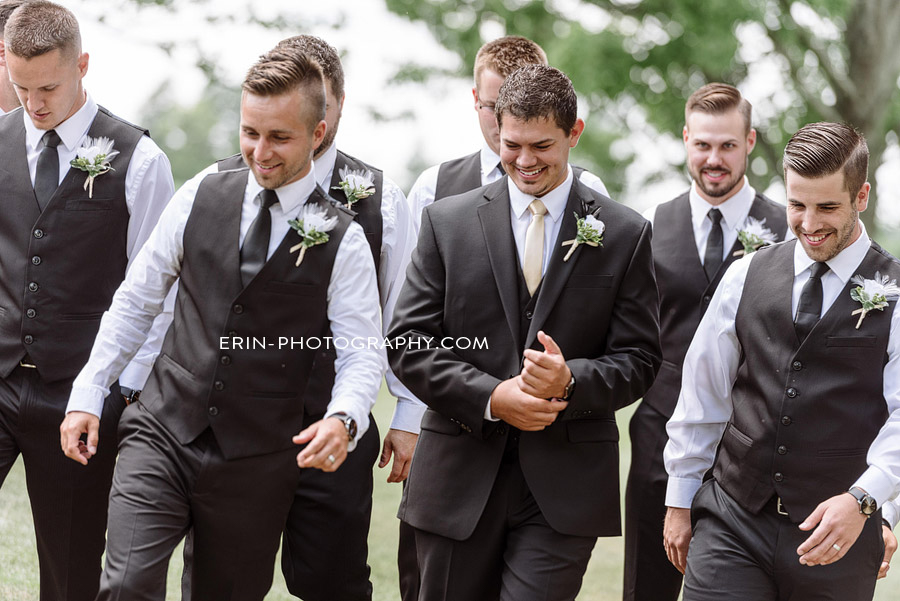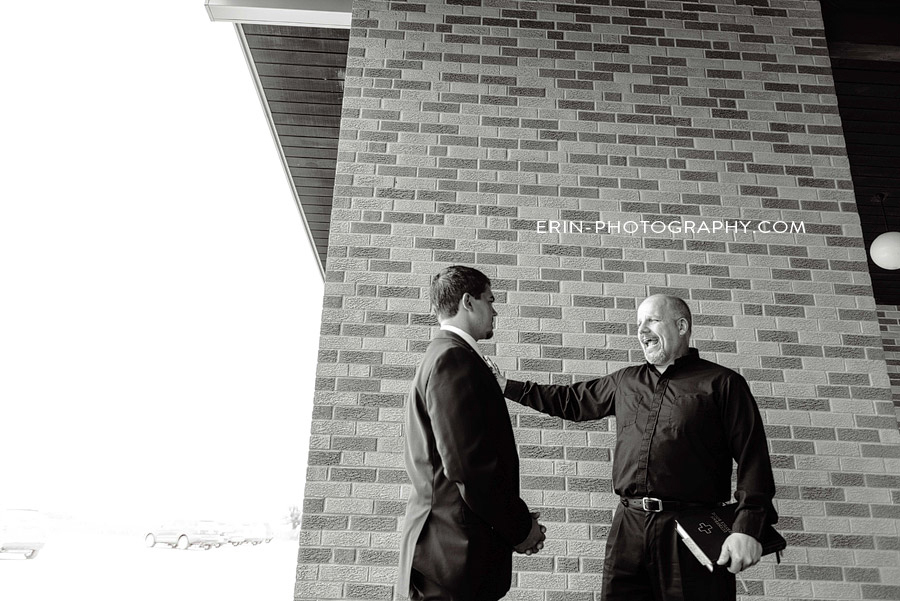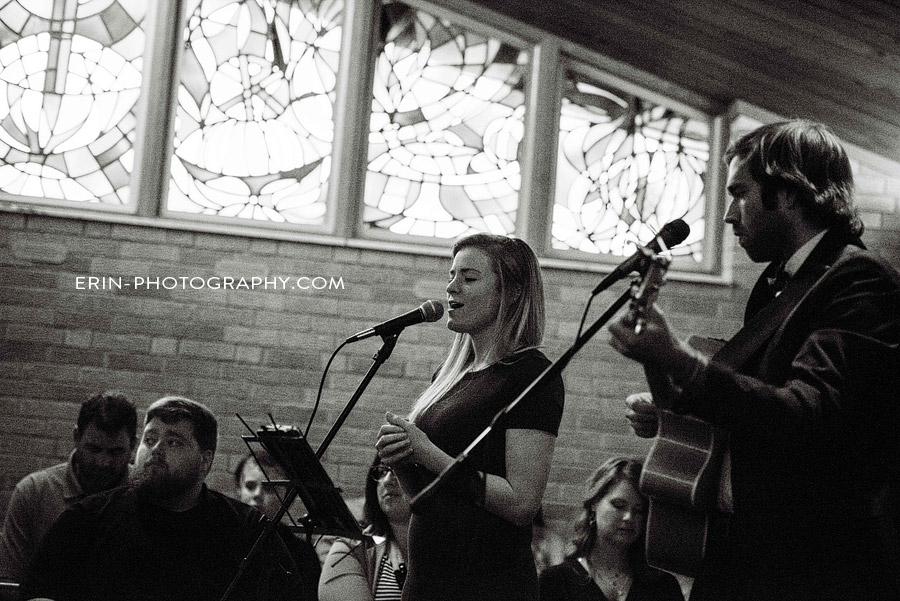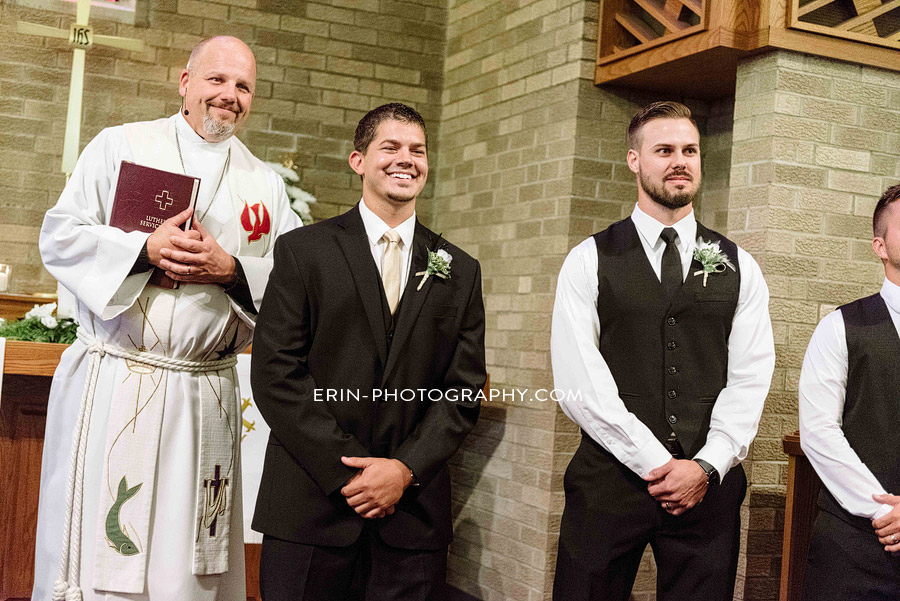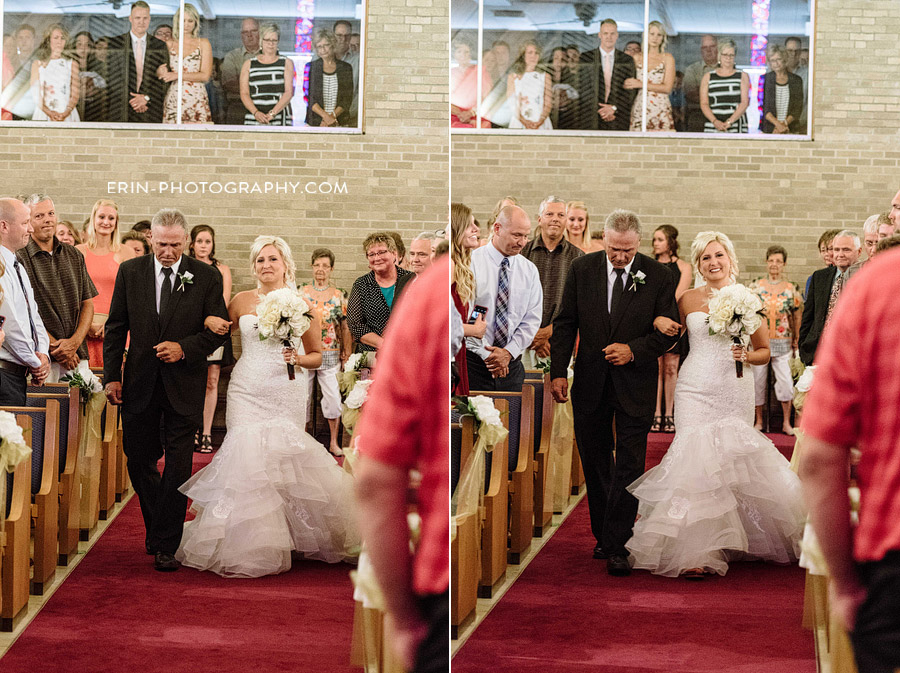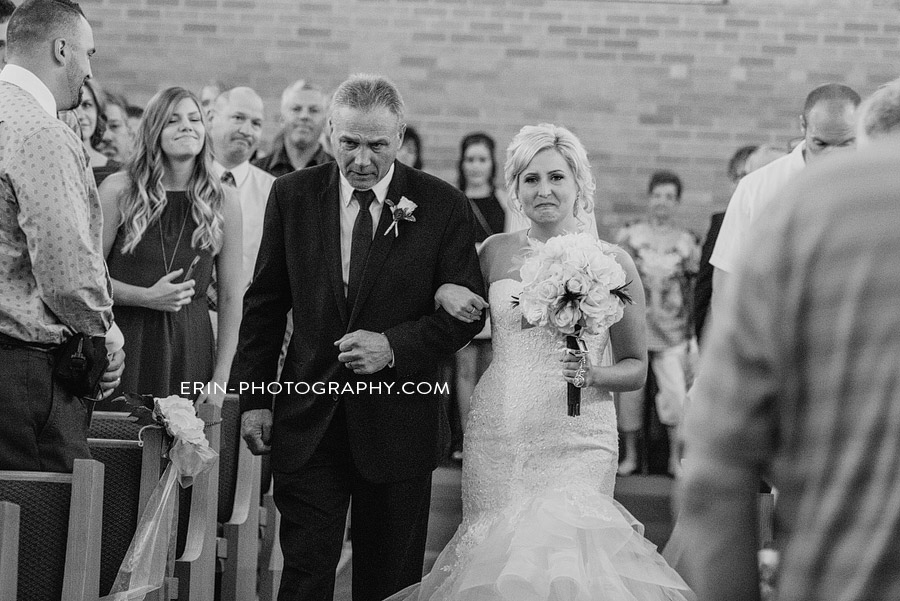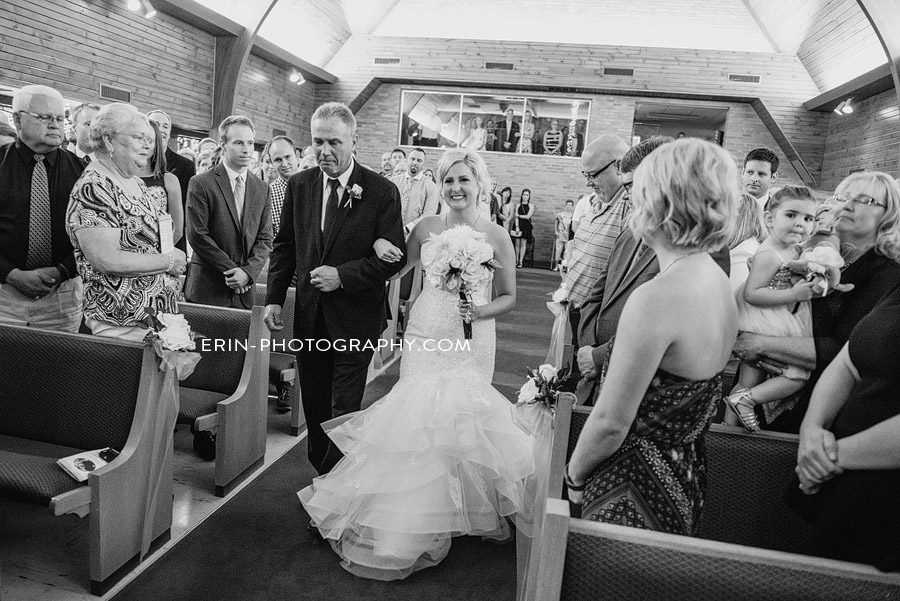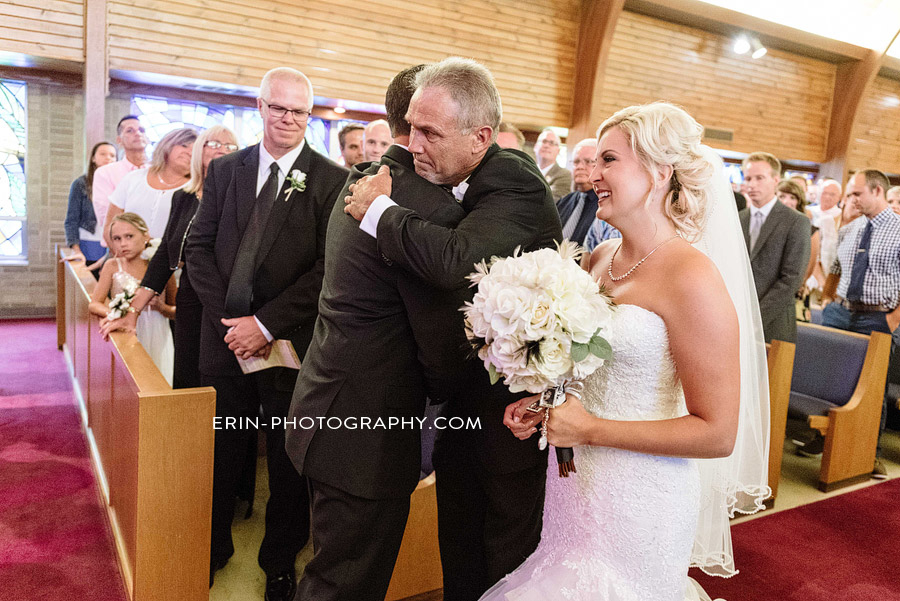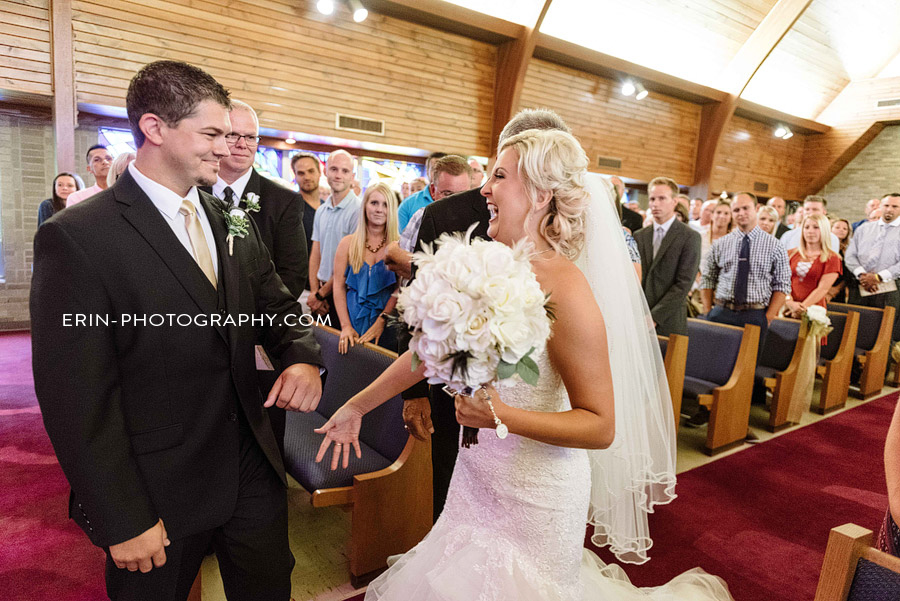 AHHH!!!!! One of my favorites of these two!!!!!  See, I told you-pure joy!!!!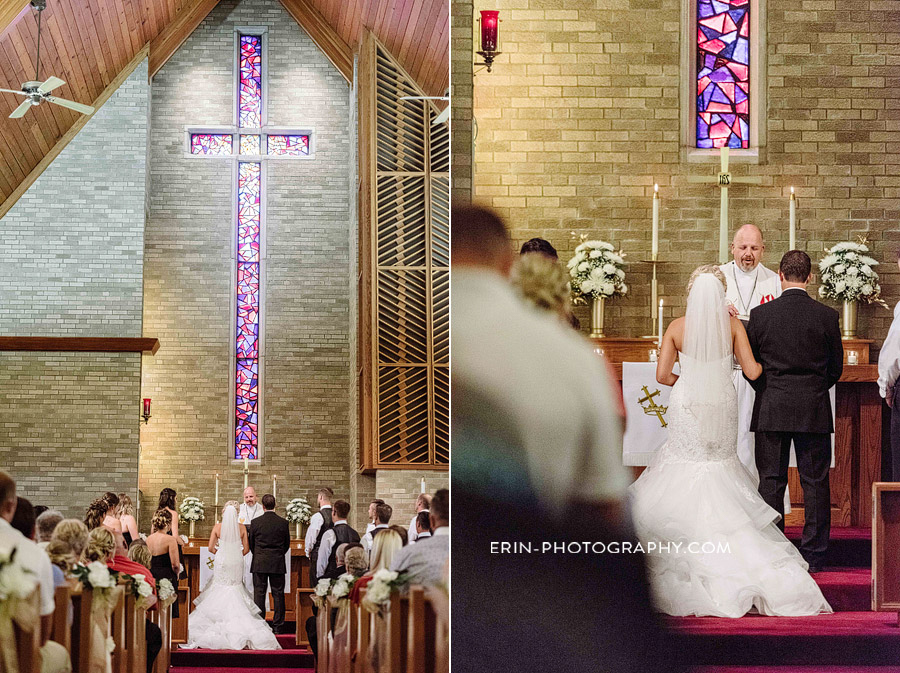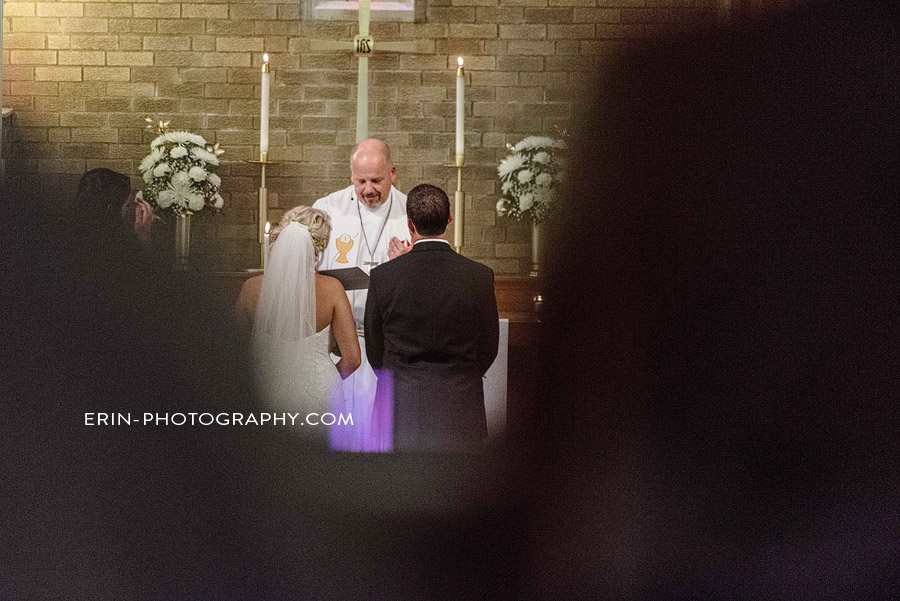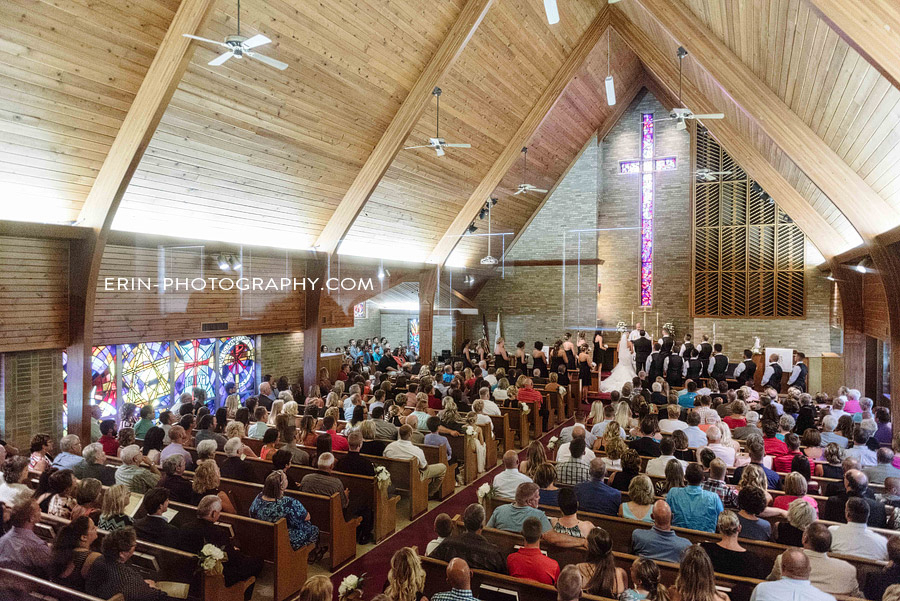 The church was PACKED!  We were dragging folding chairs into the ceremony right up until the processional started.  These two have an army of friends and family who love them!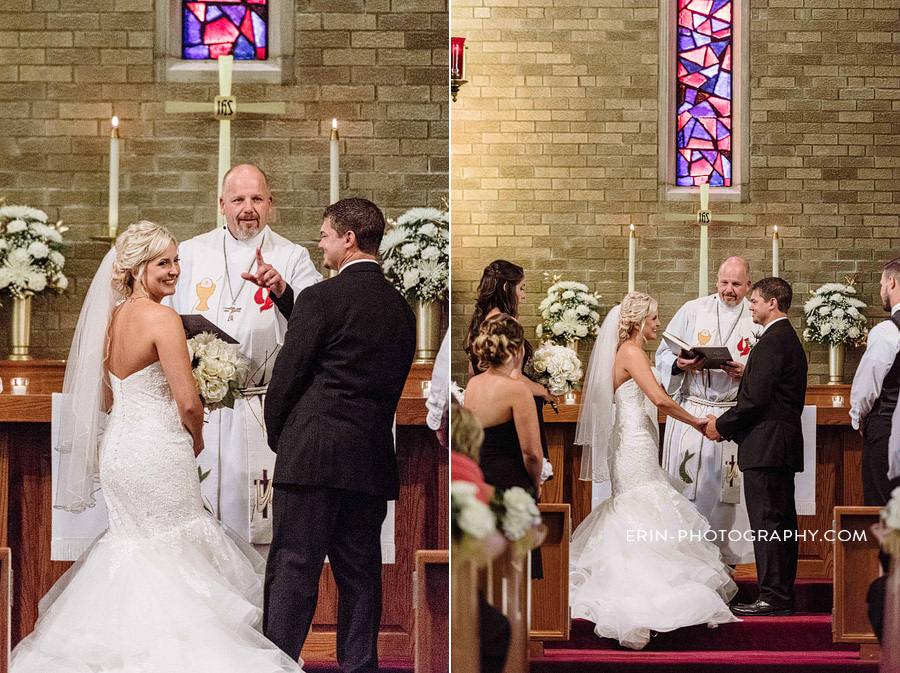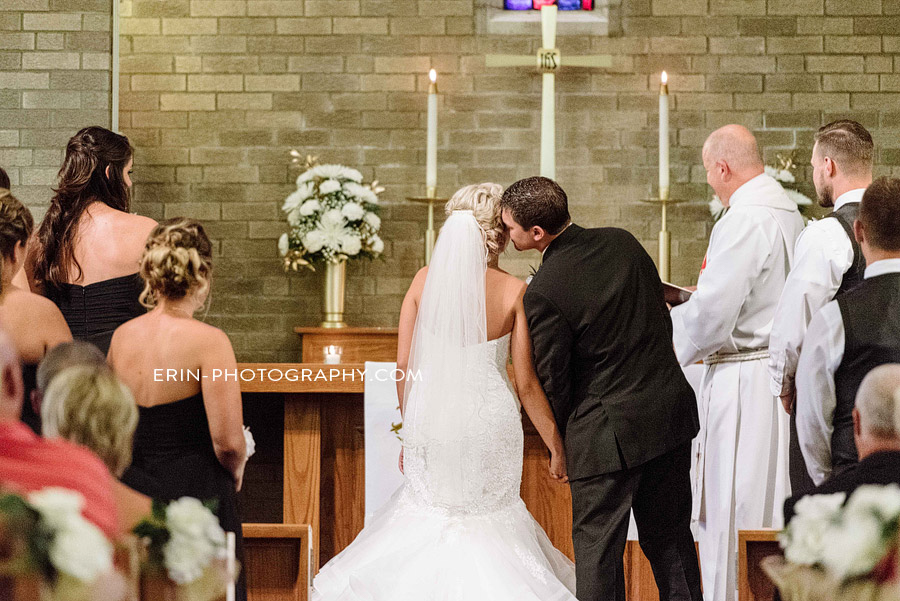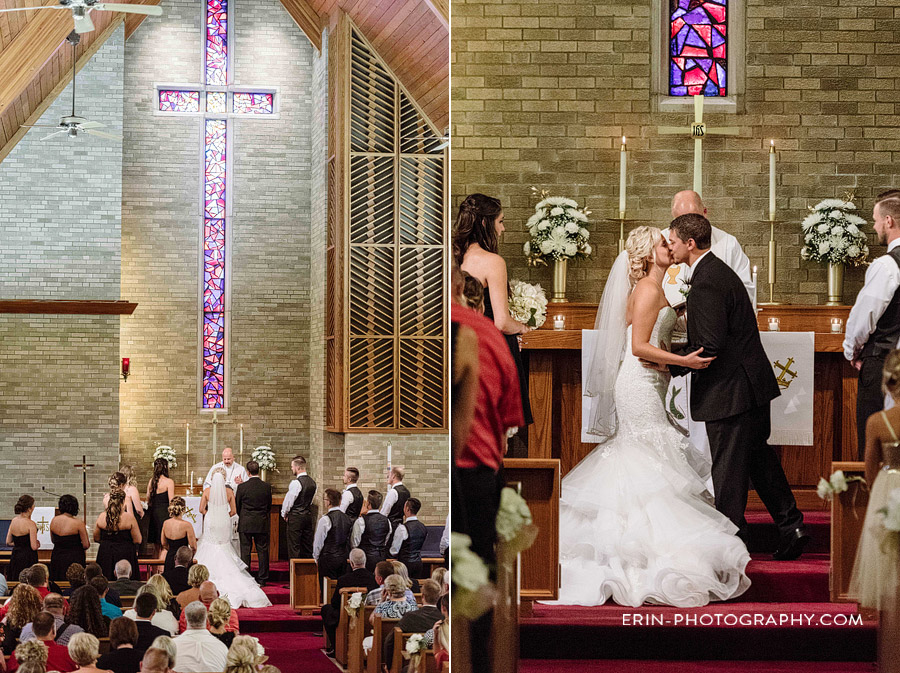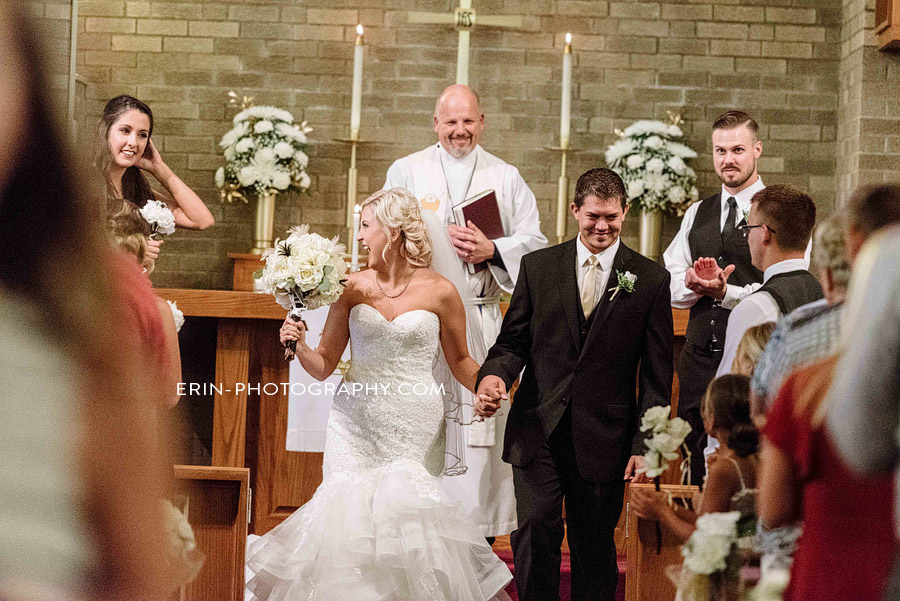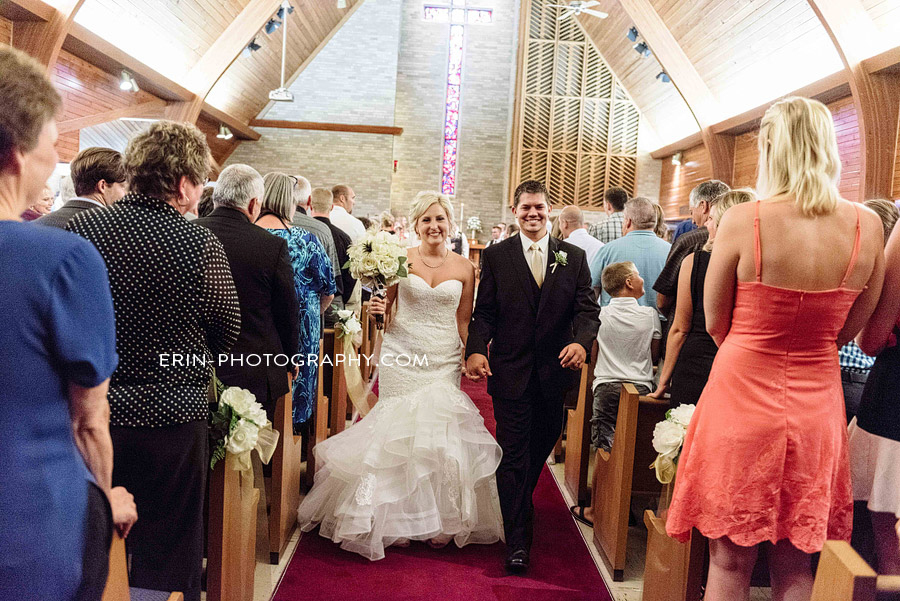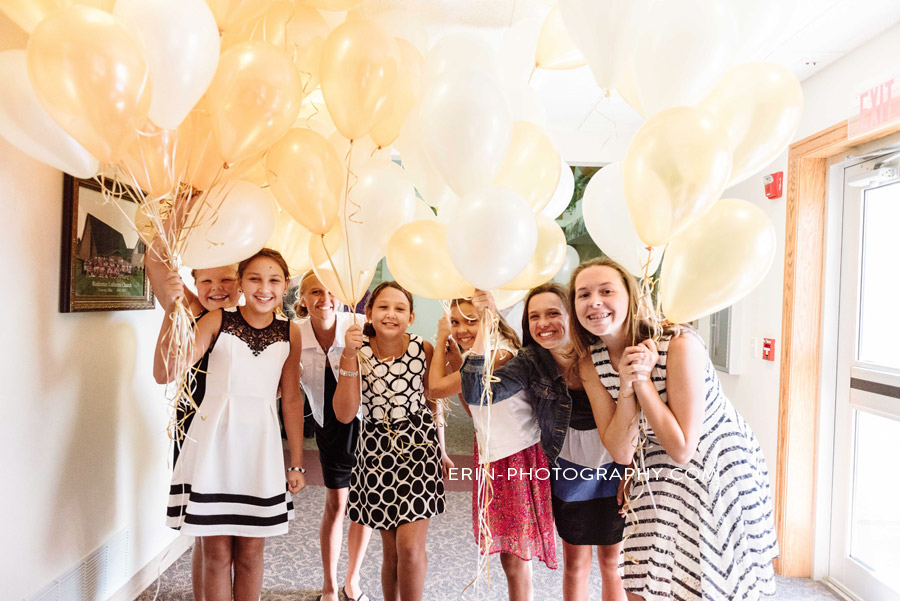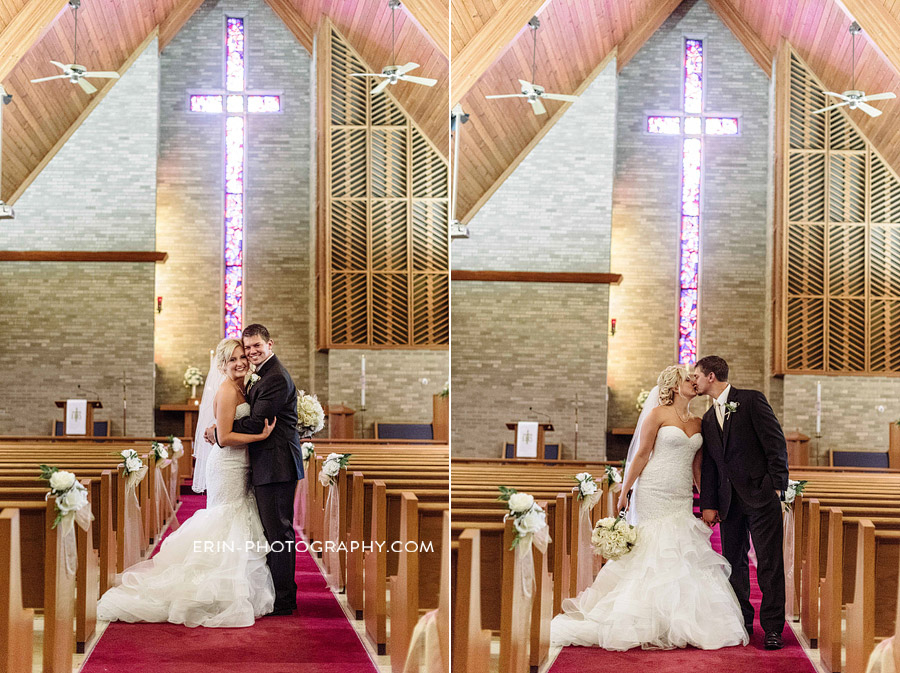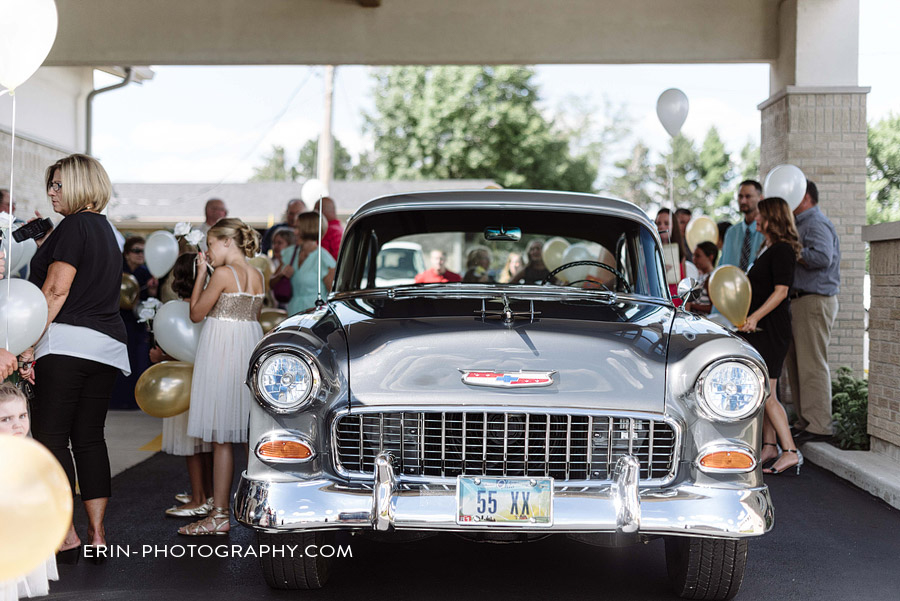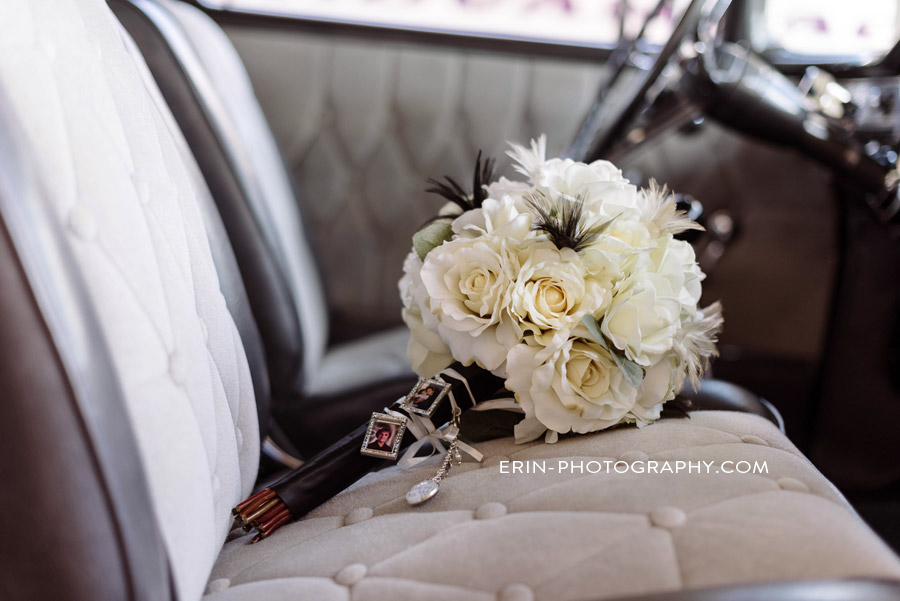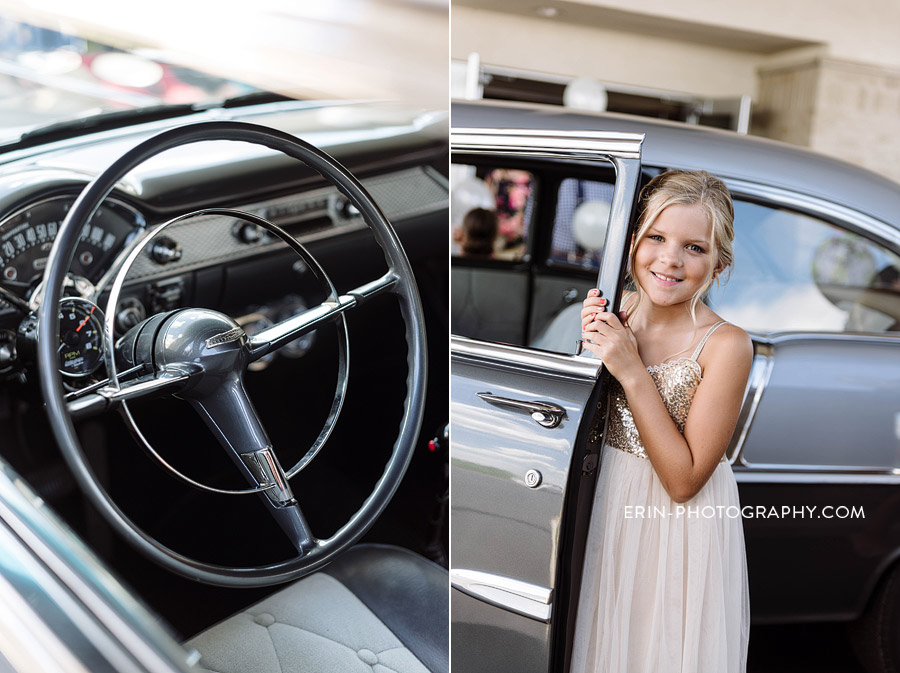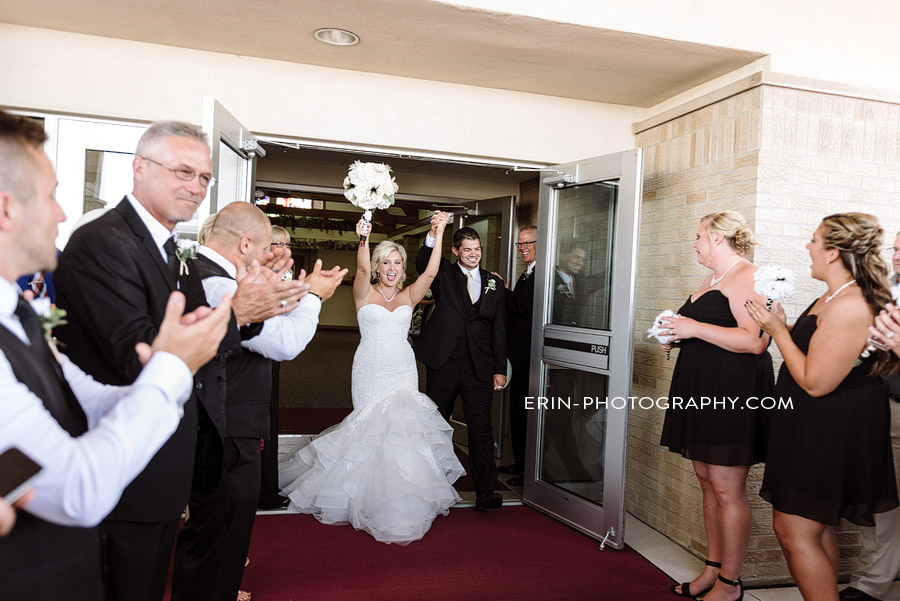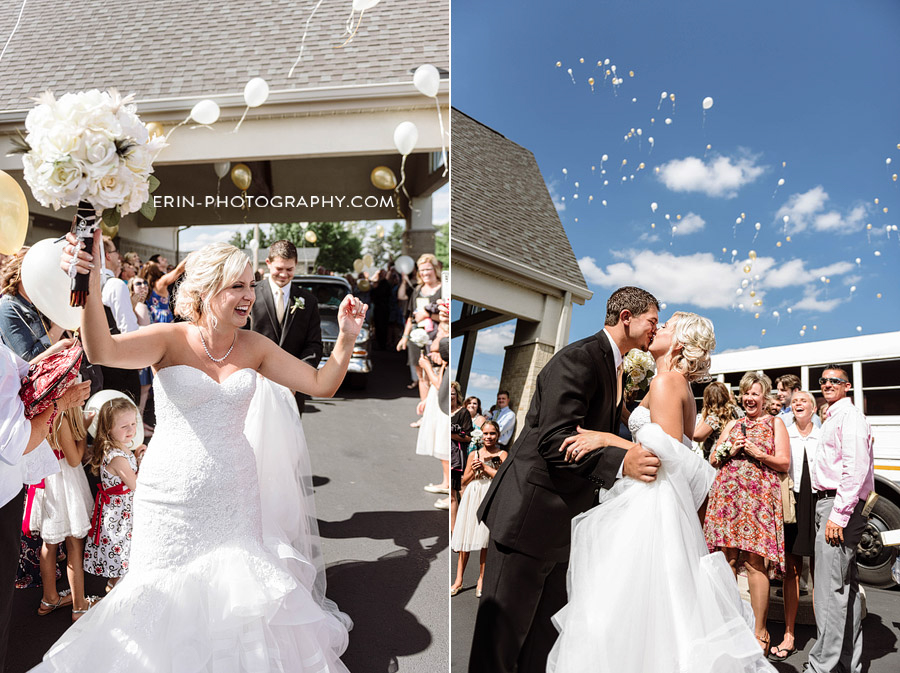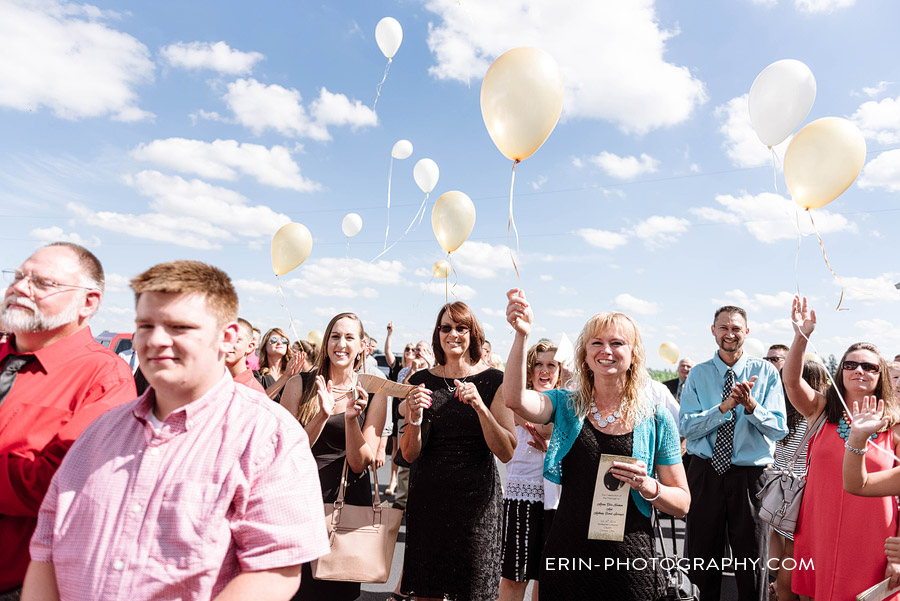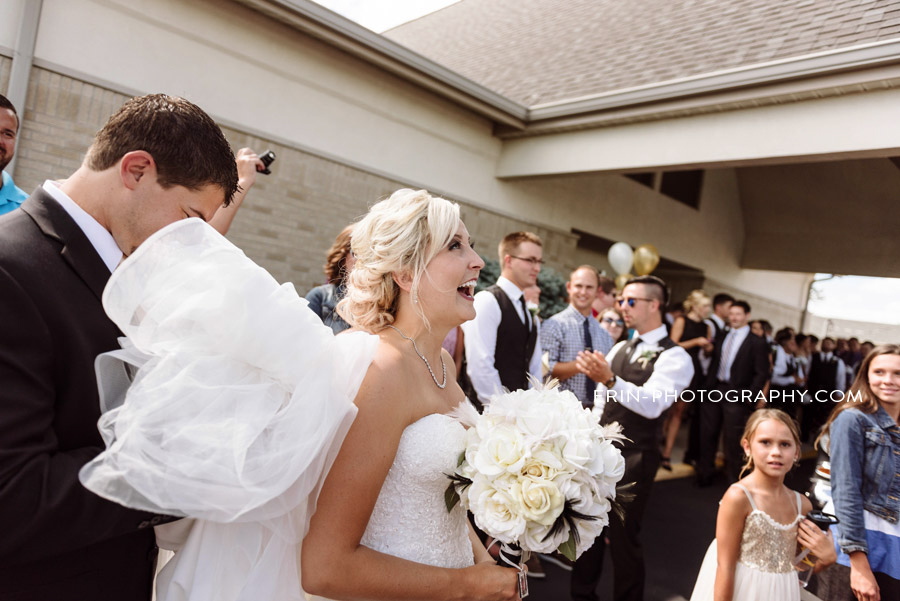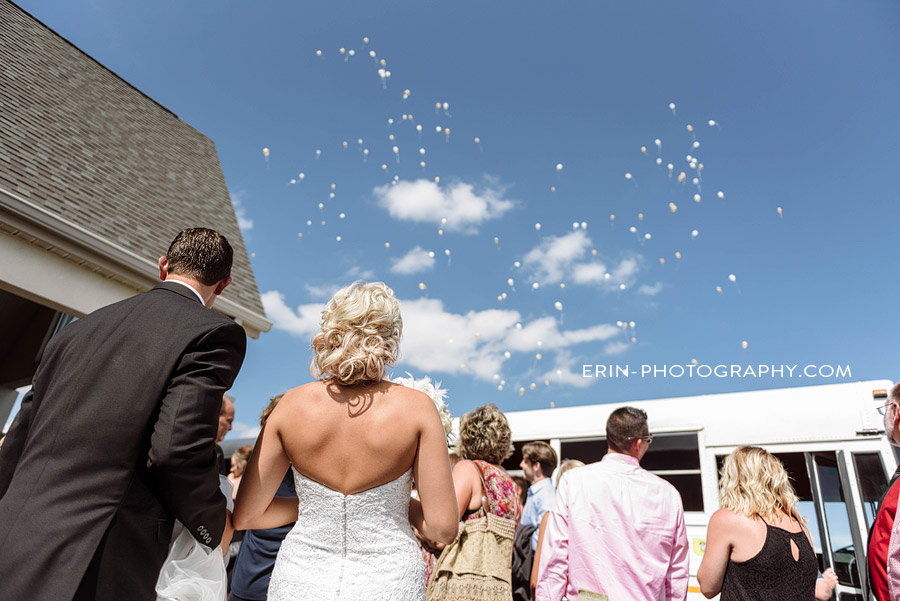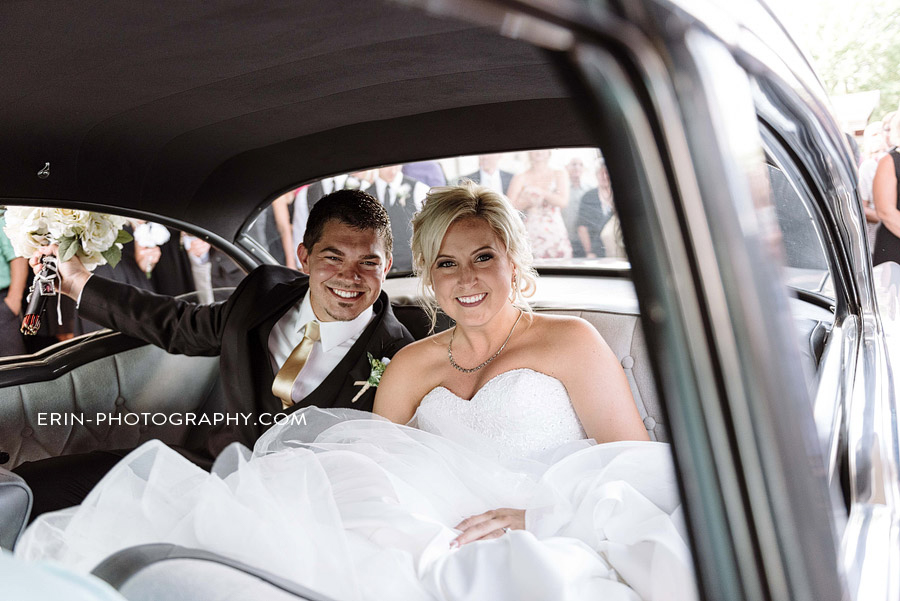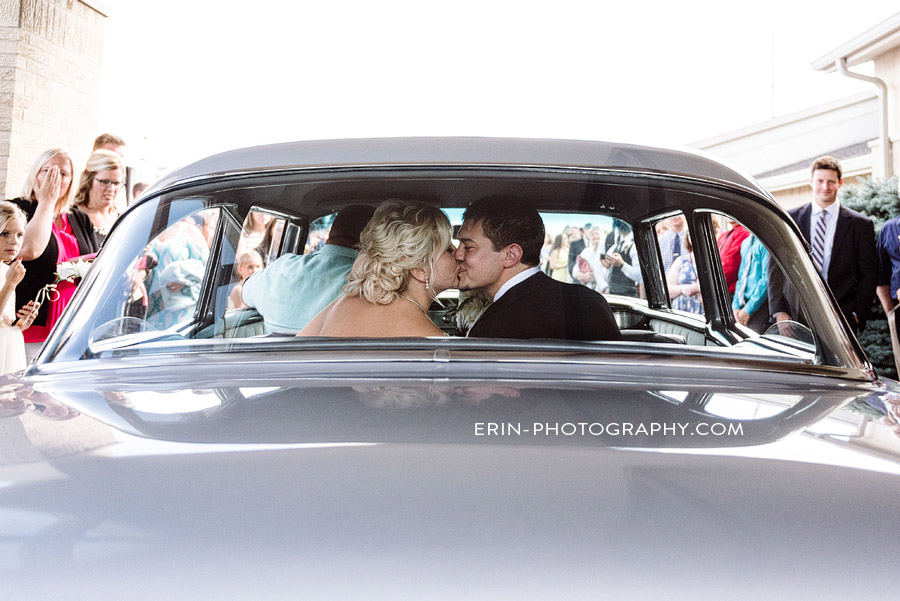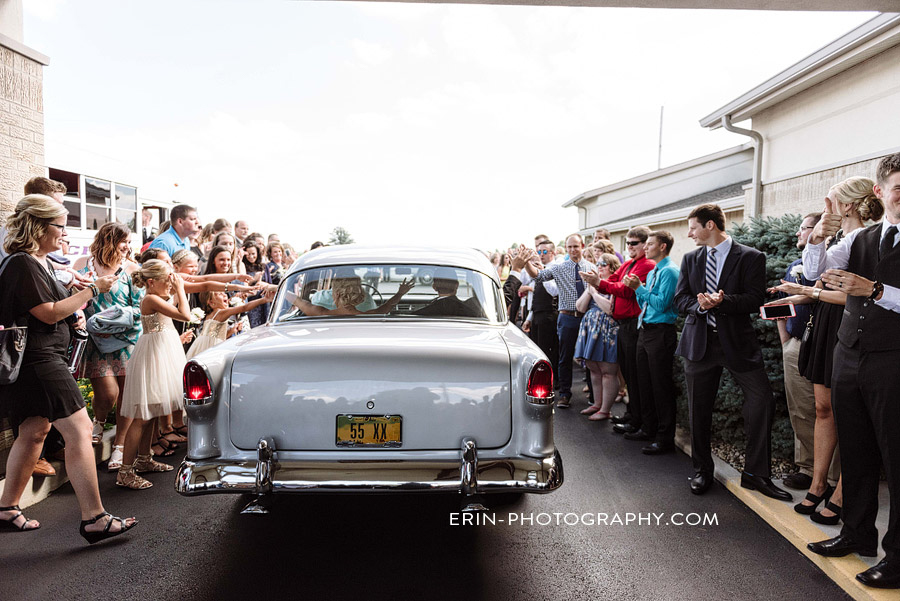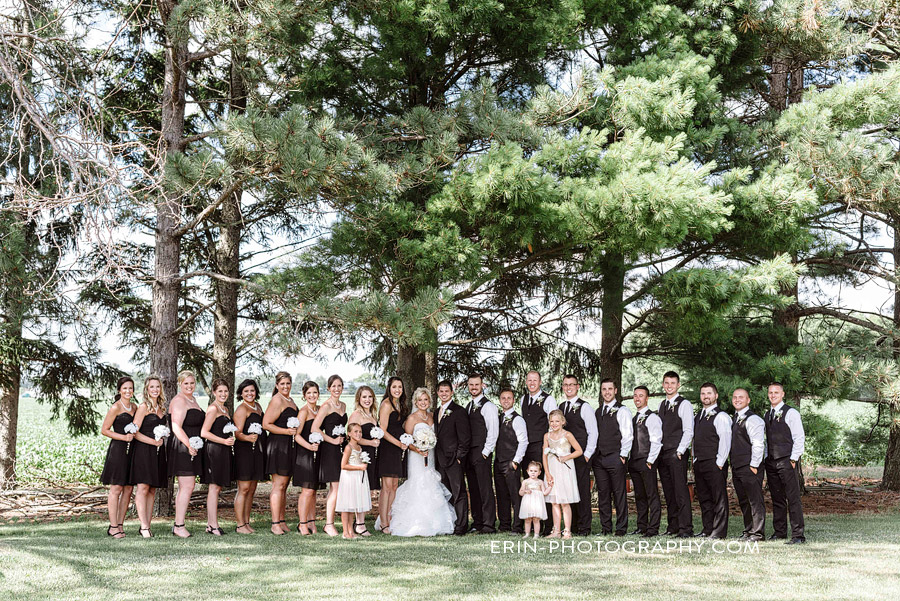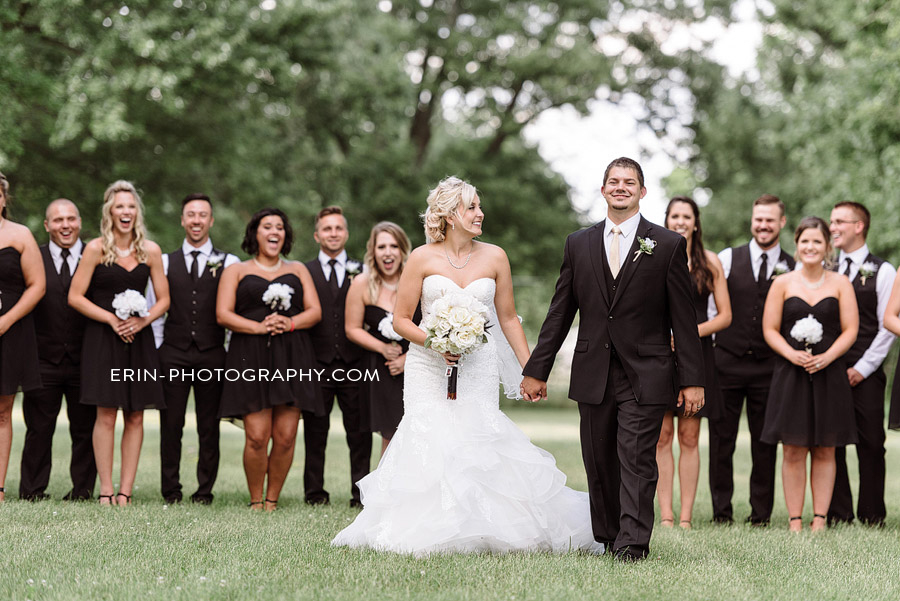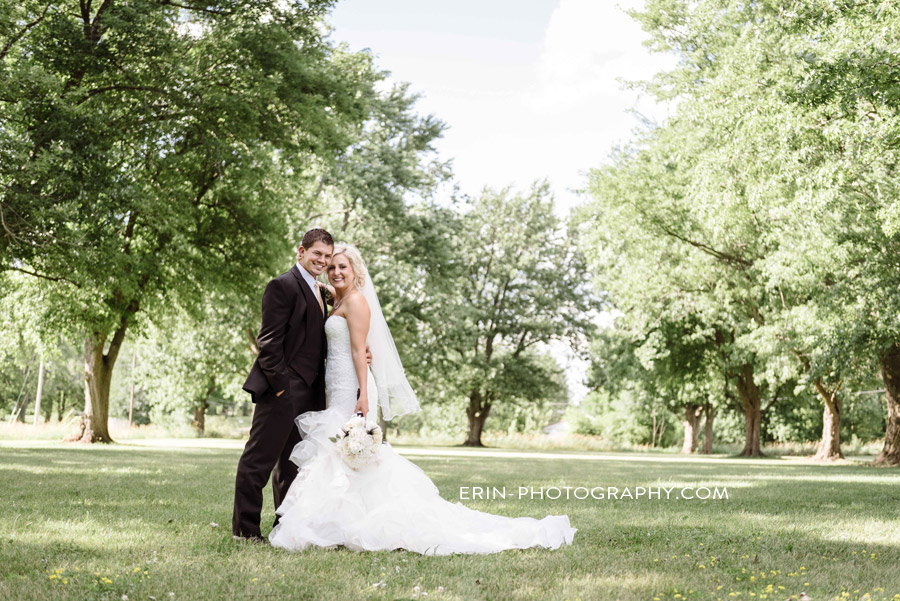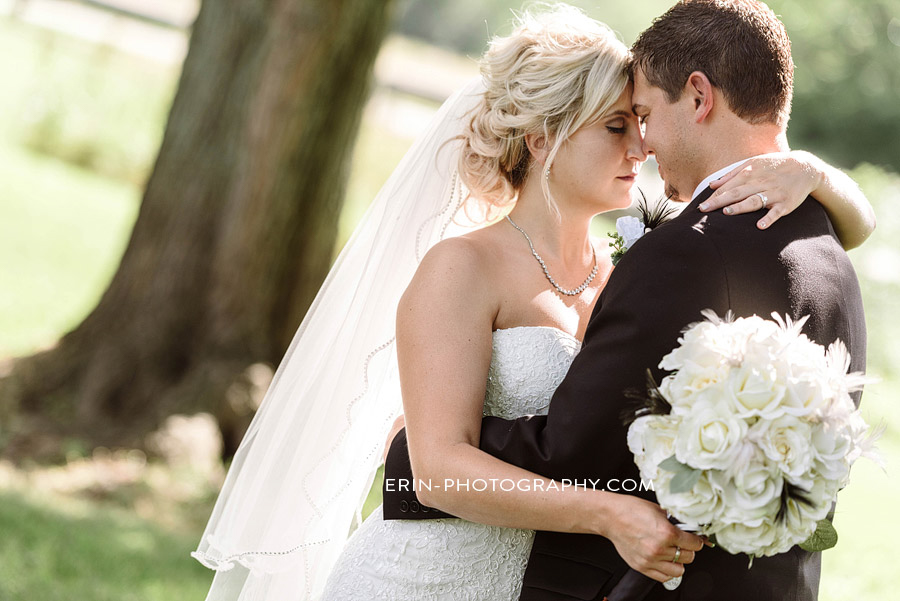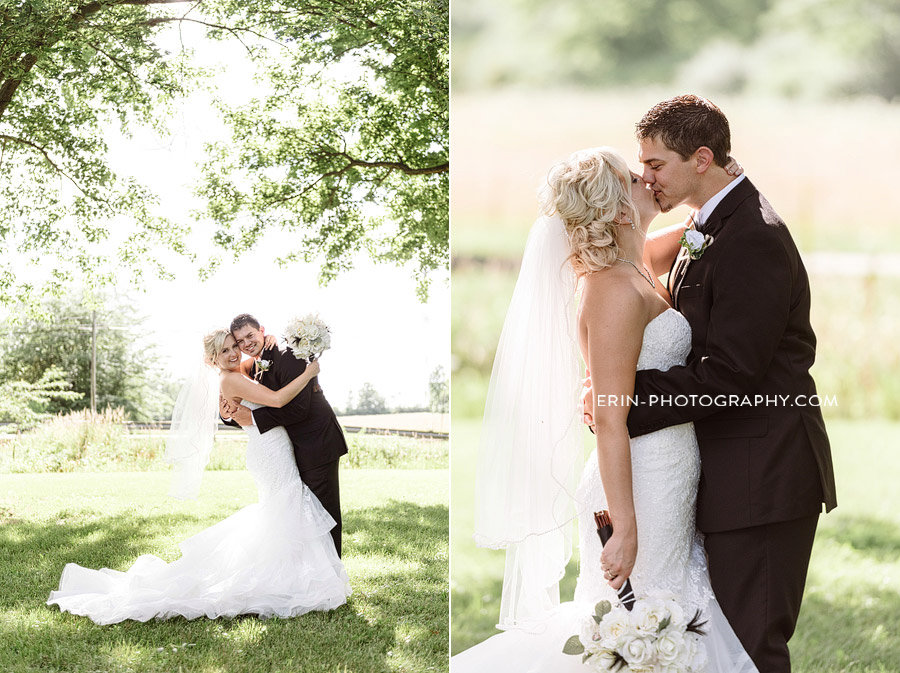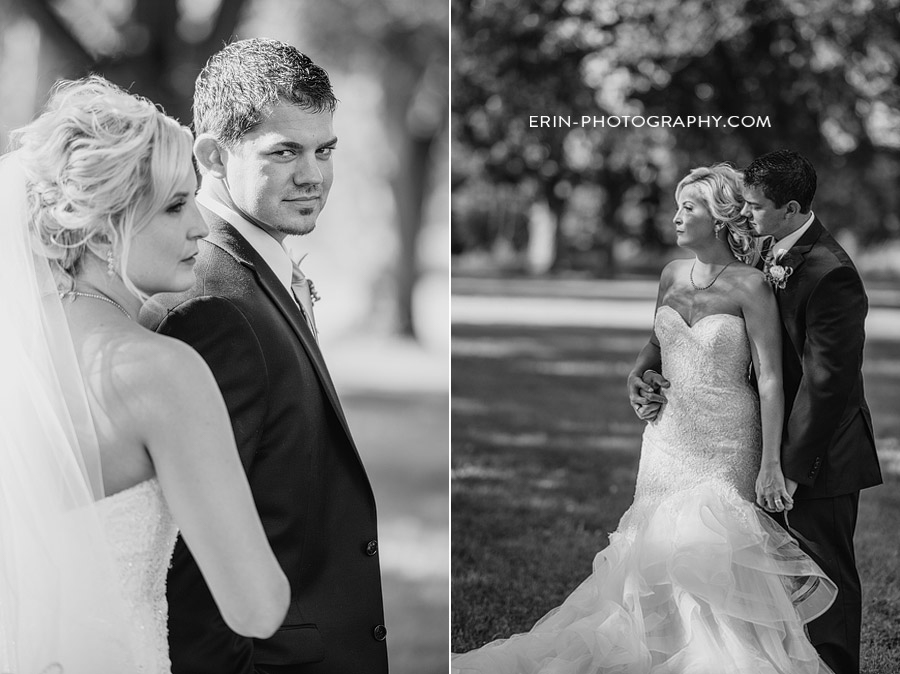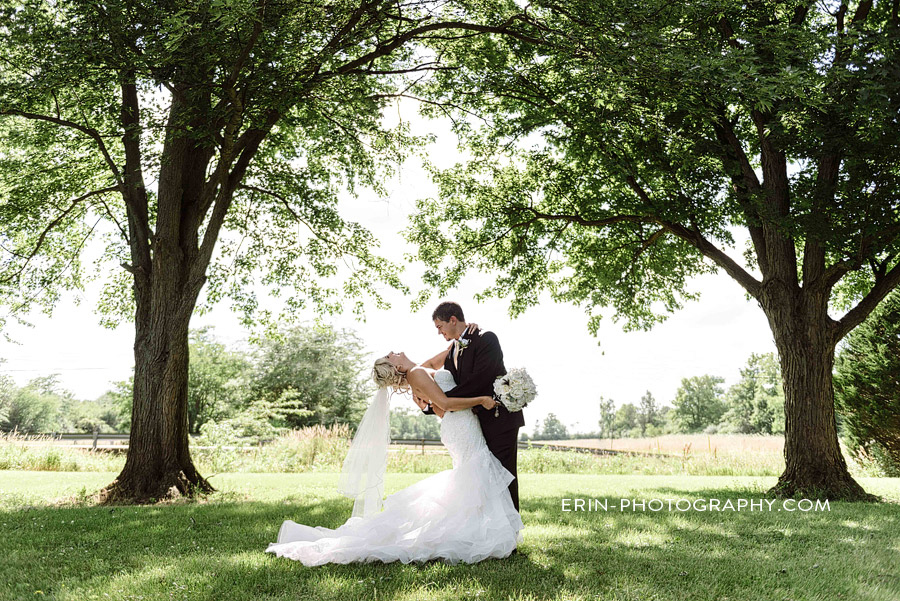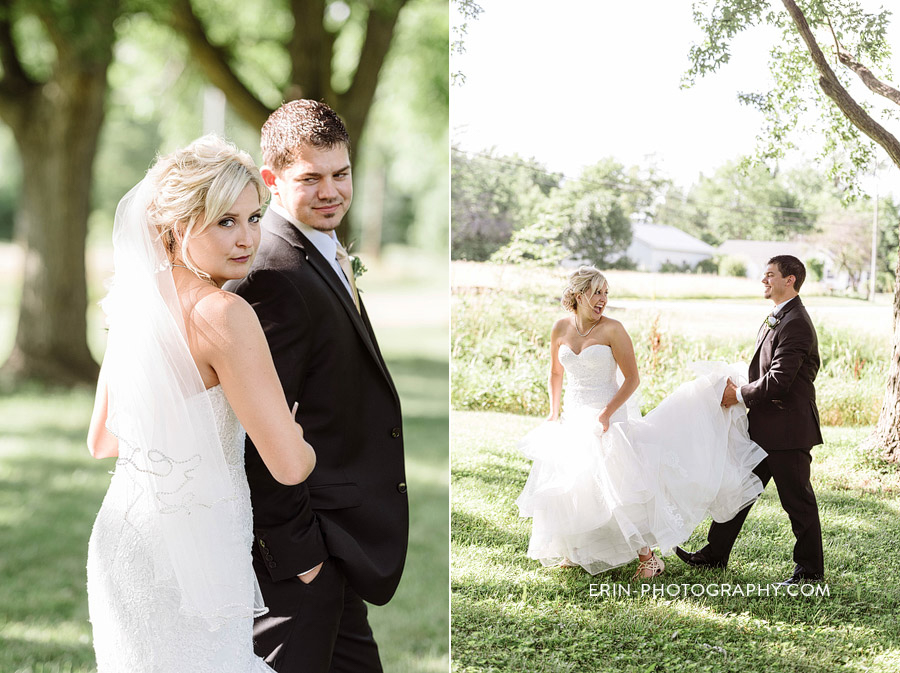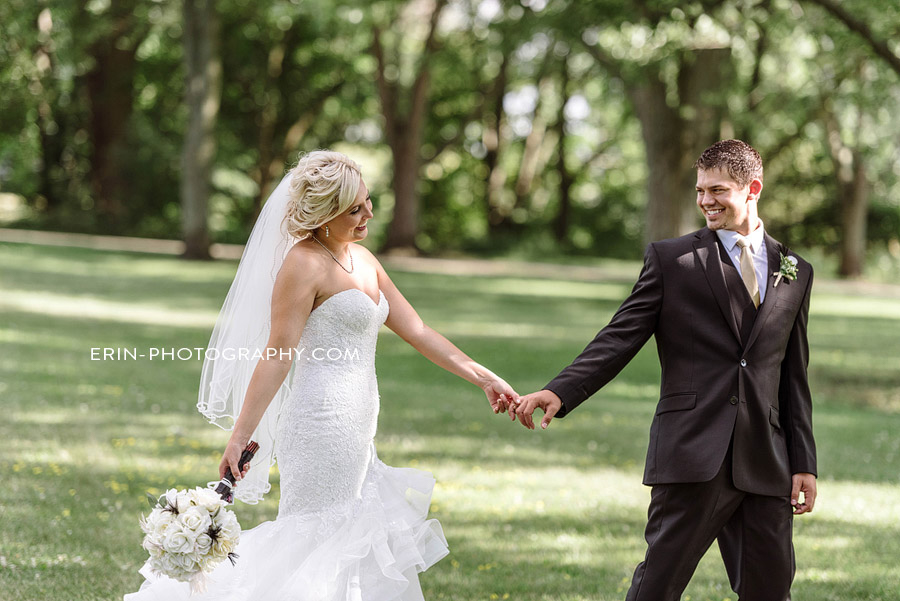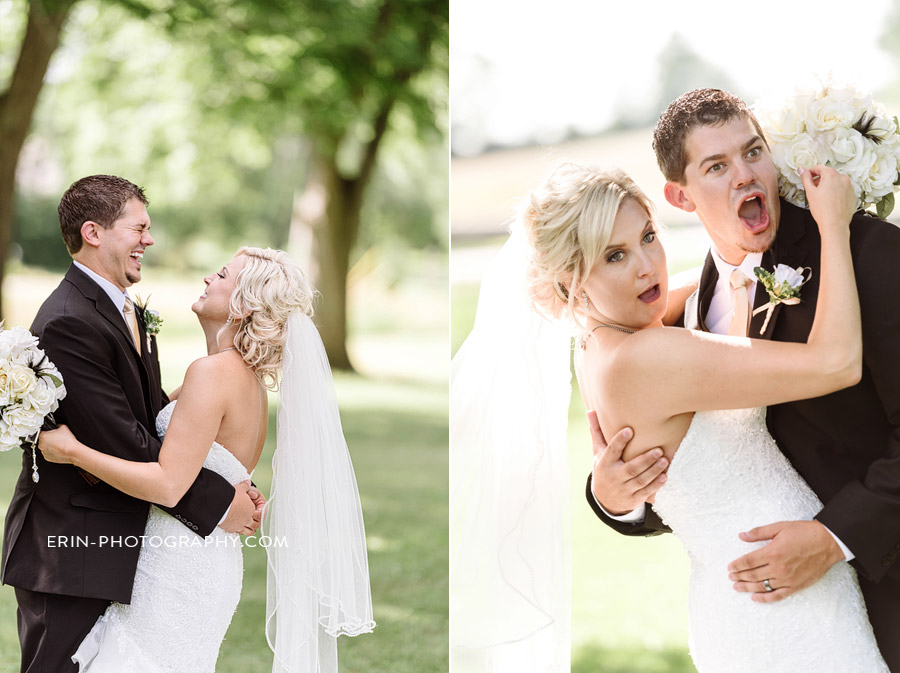 I seriously can't chose a favorite..but the huge smiles and goofy faces just scream Ali and Tony!  One of the largest wedding parties ever!  We had a ball during the portraits-it's kind of a blur of grass, laughter and making fun of Bryce!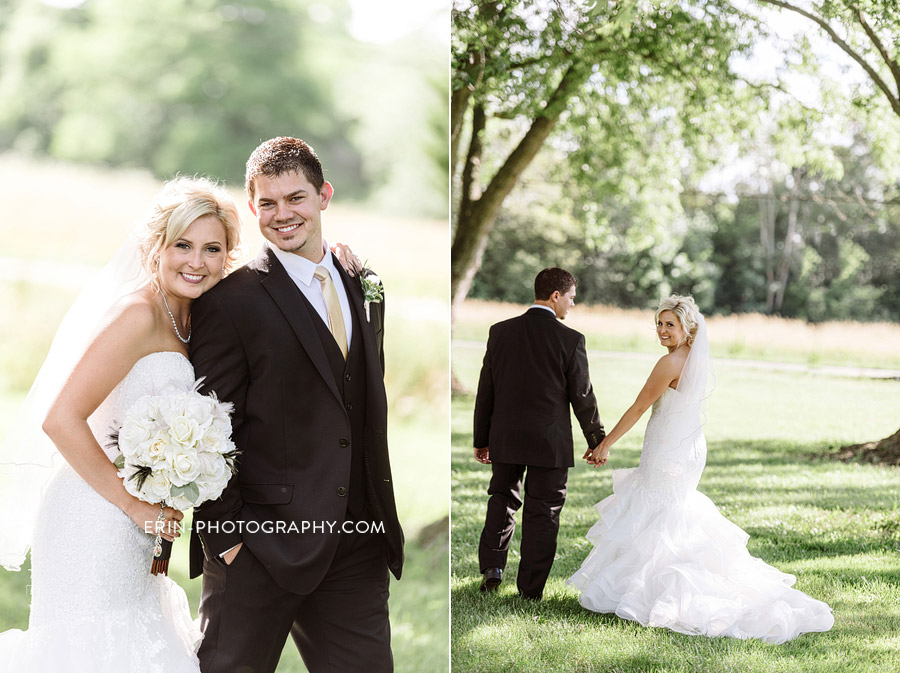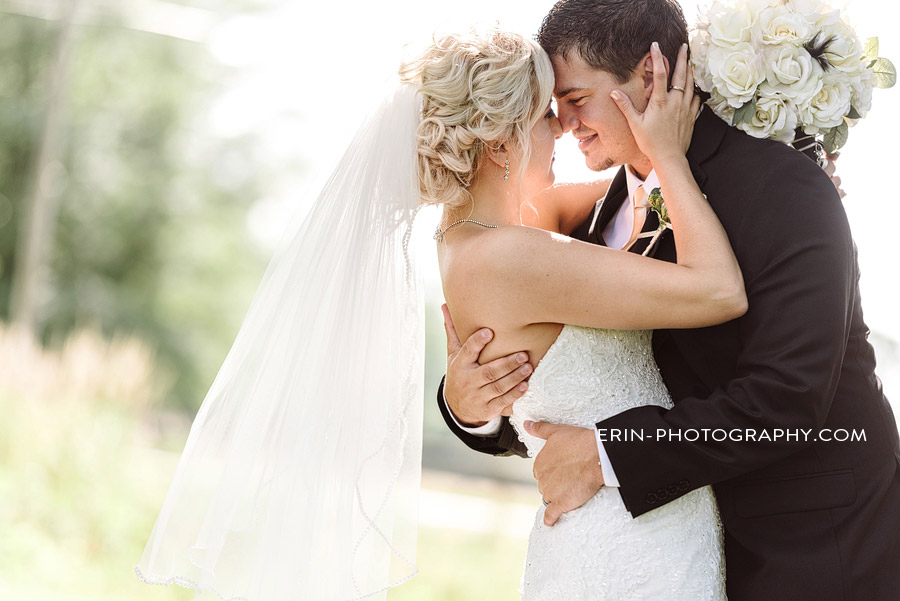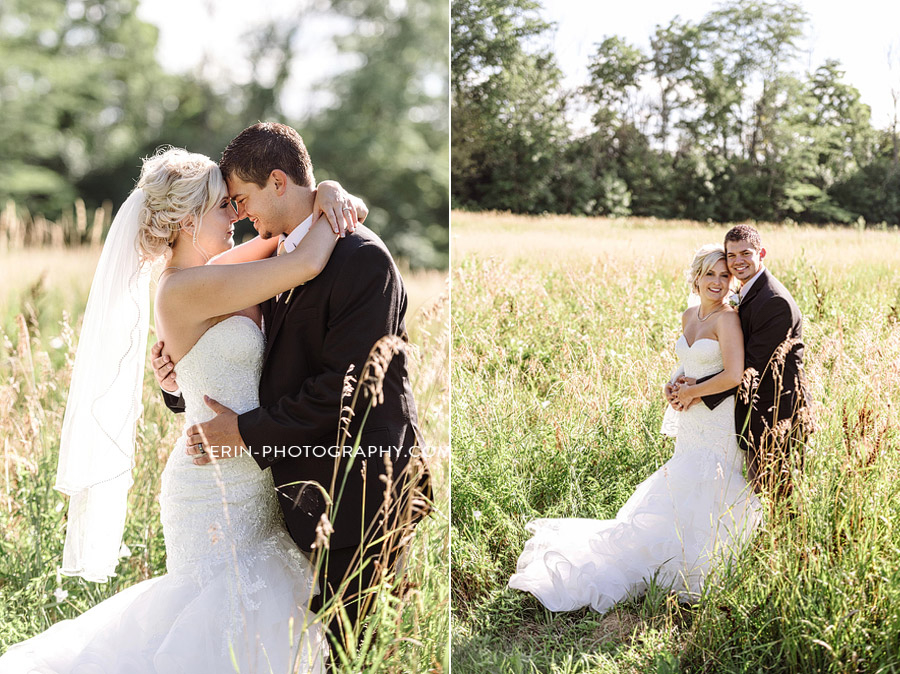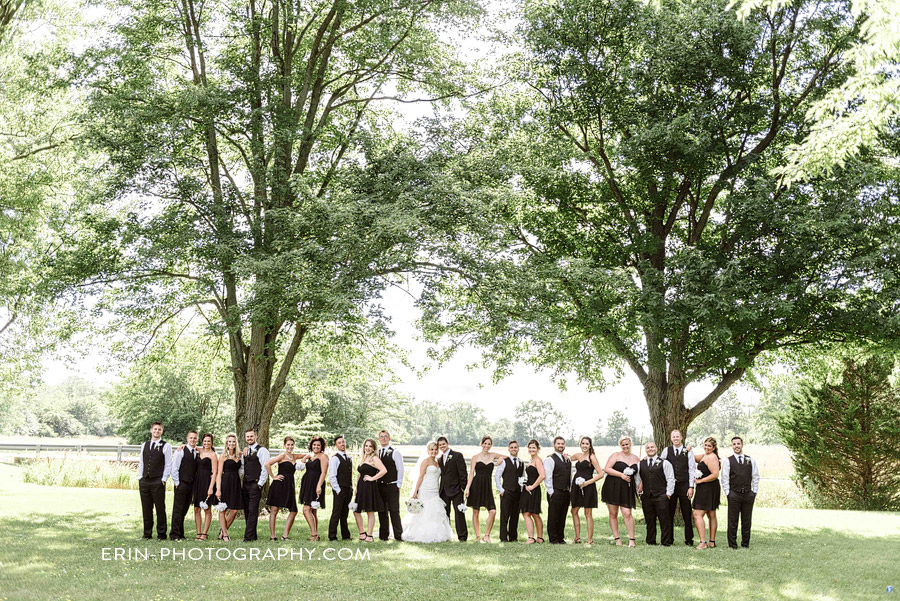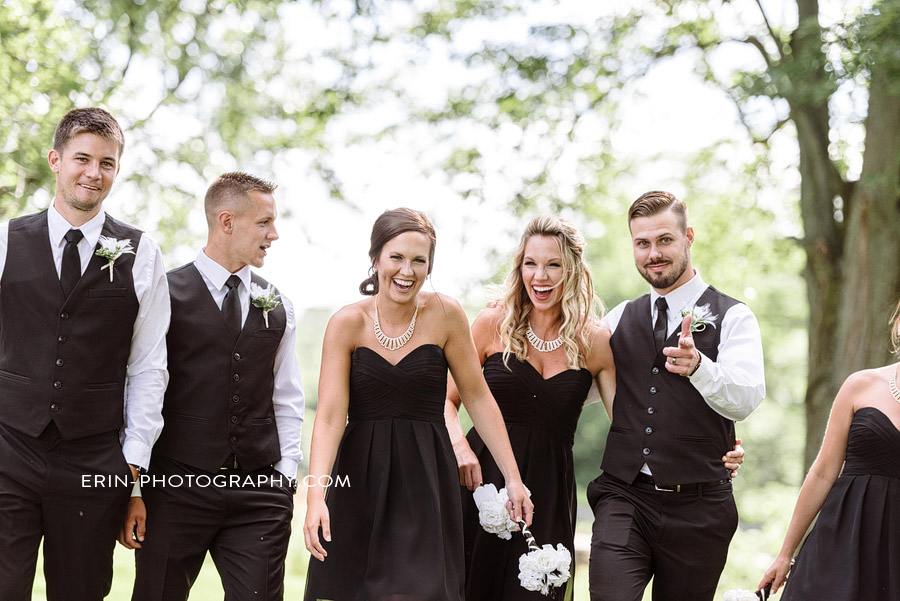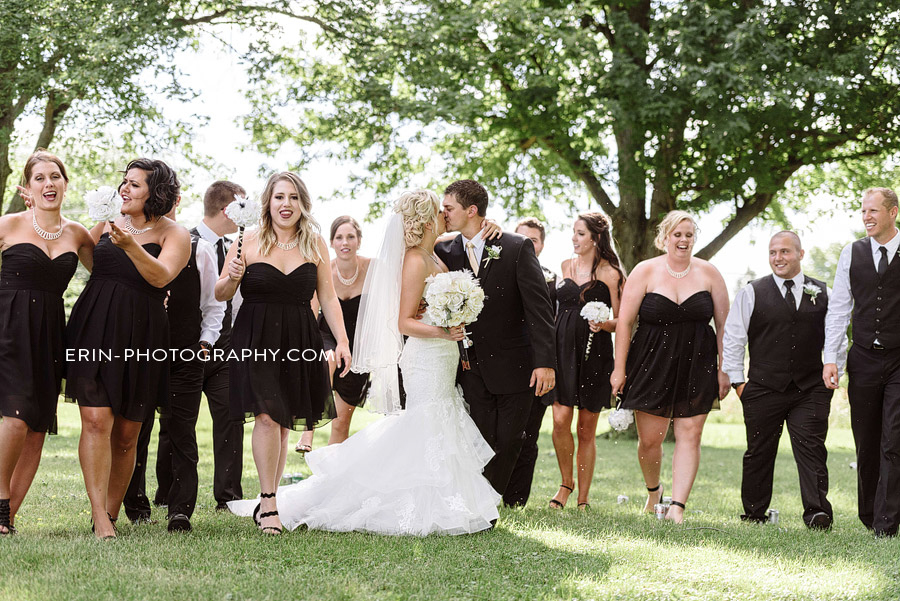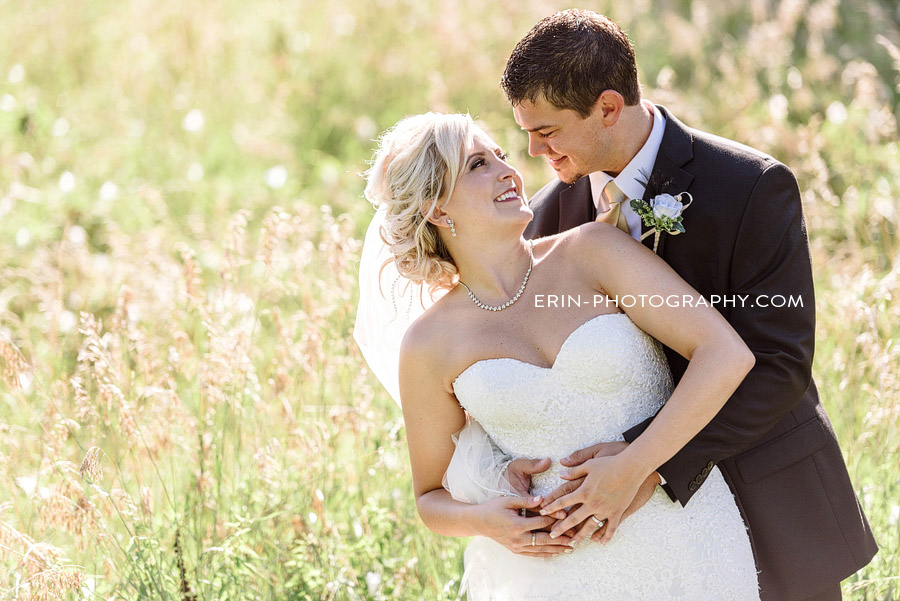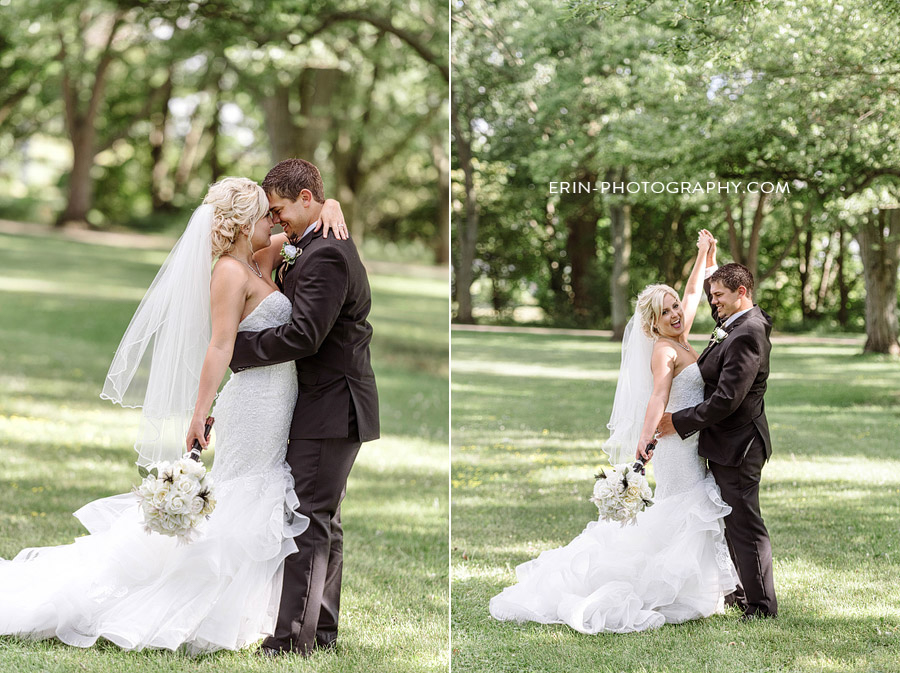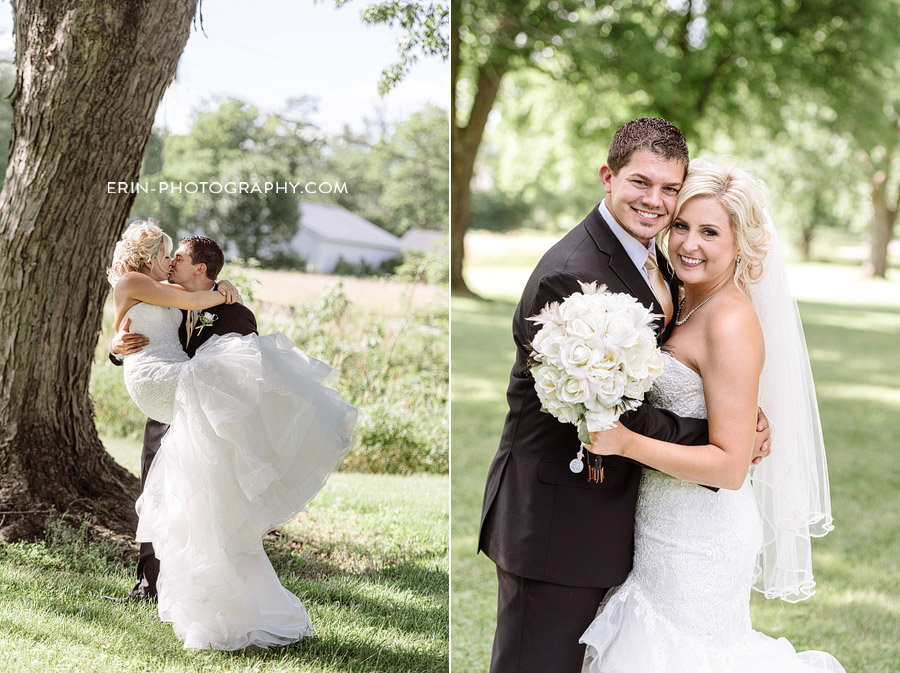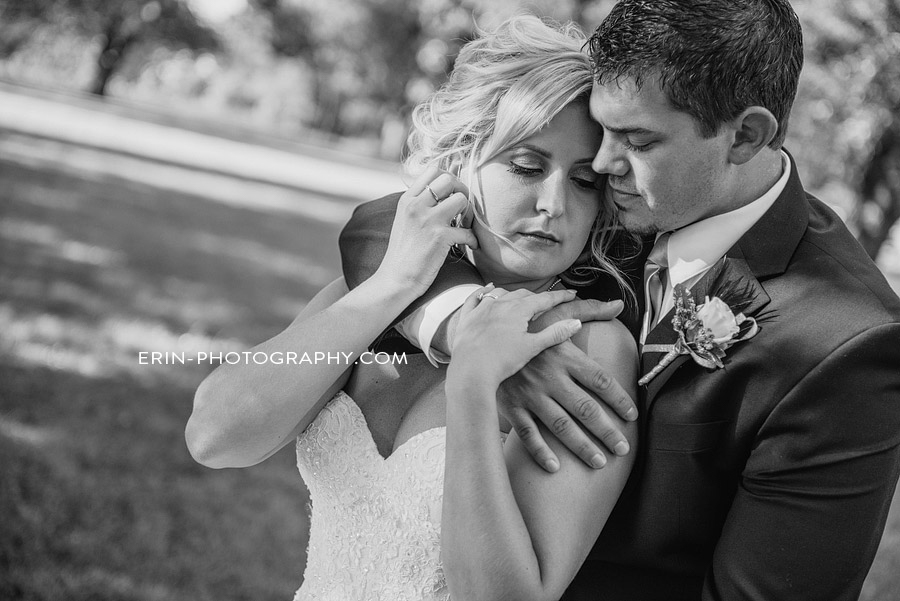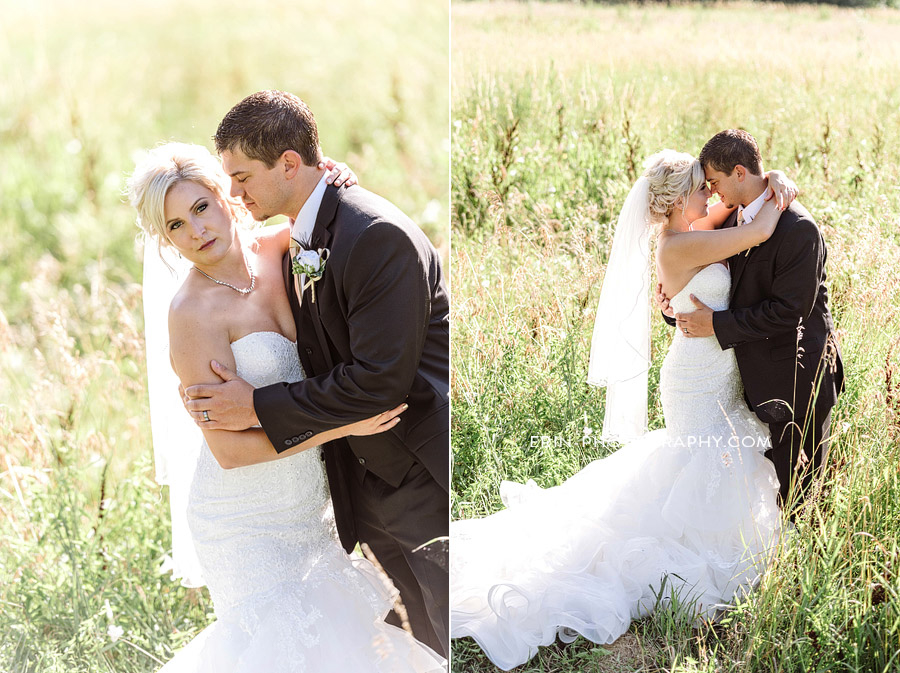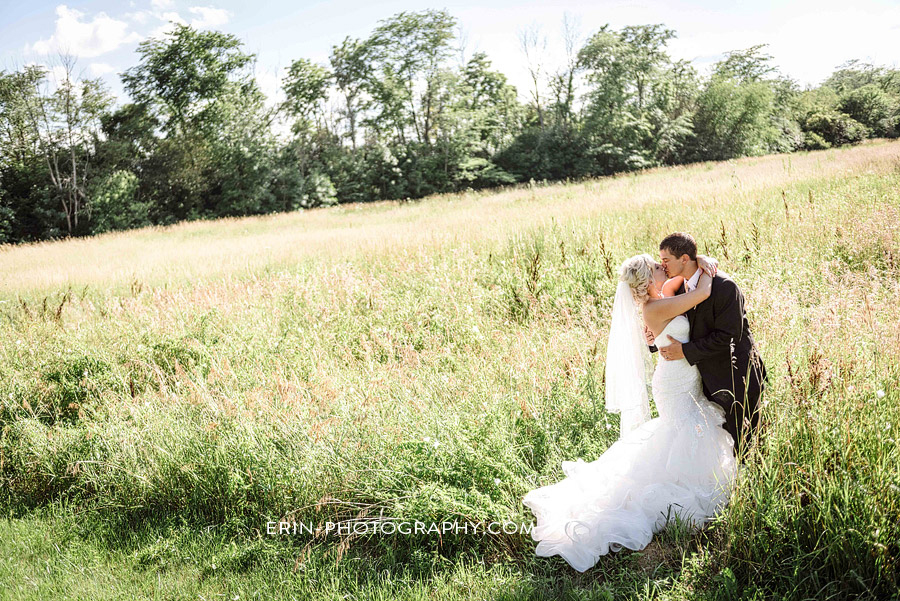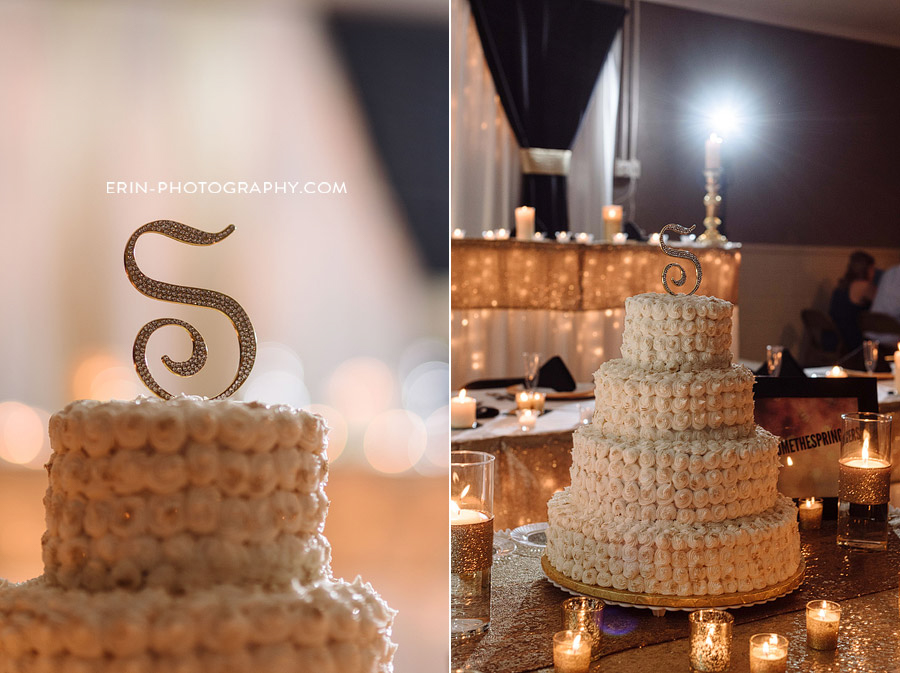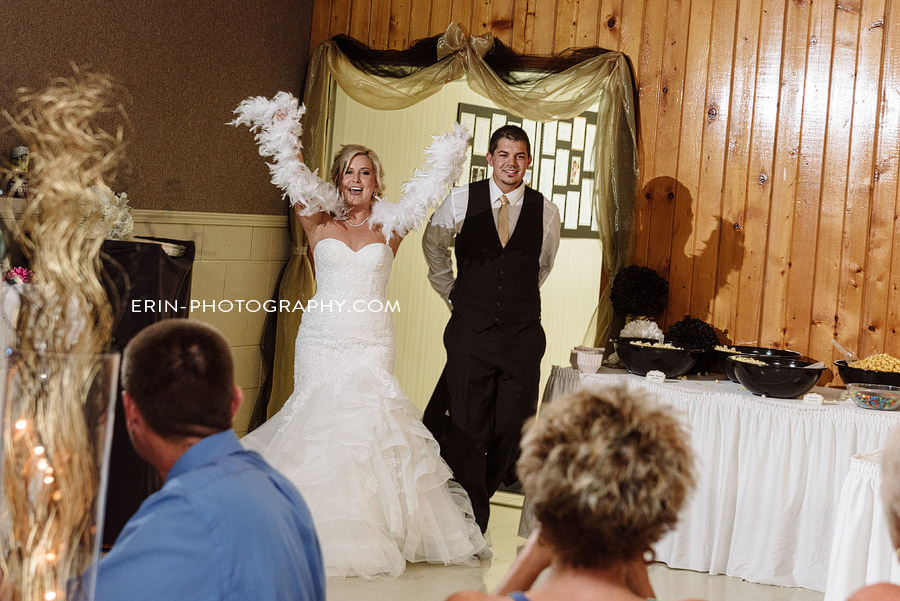 Best. Reception. Entrance. Ever.  It was like they were Rock Stars taking the stage and we were all screaming their names-HAHA!!!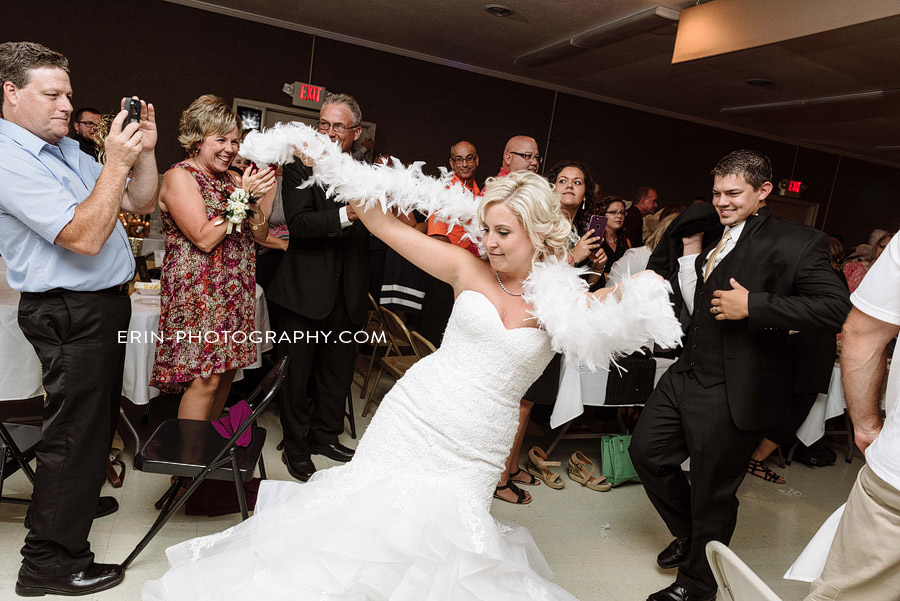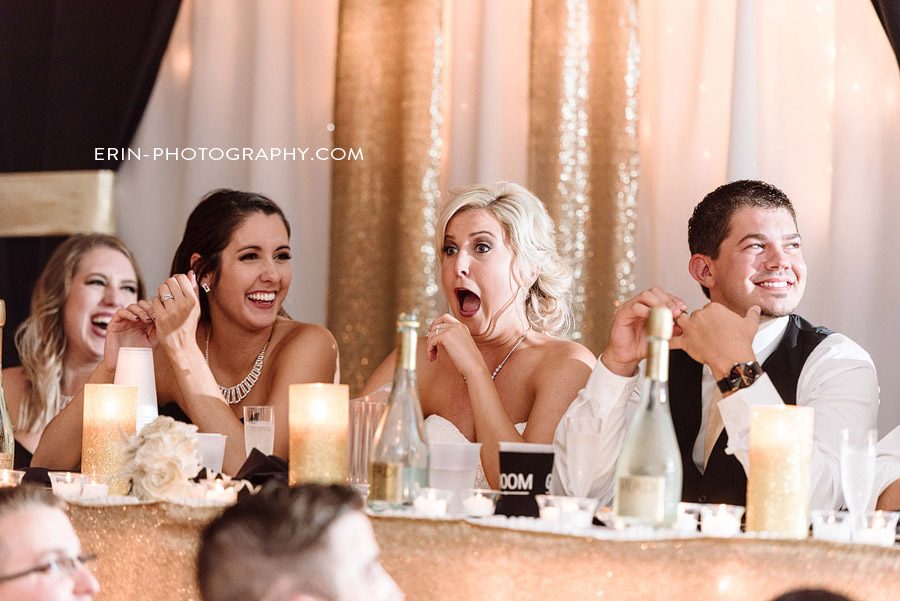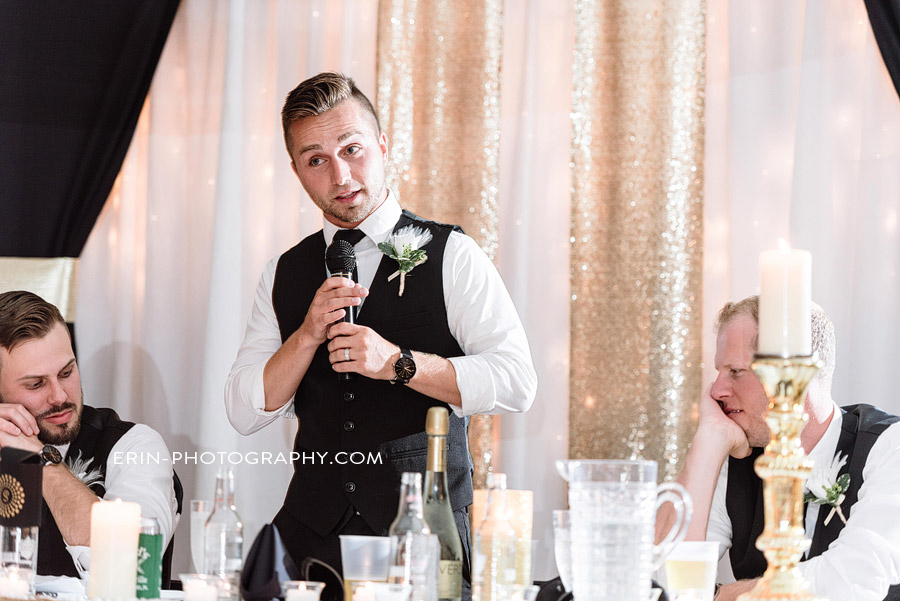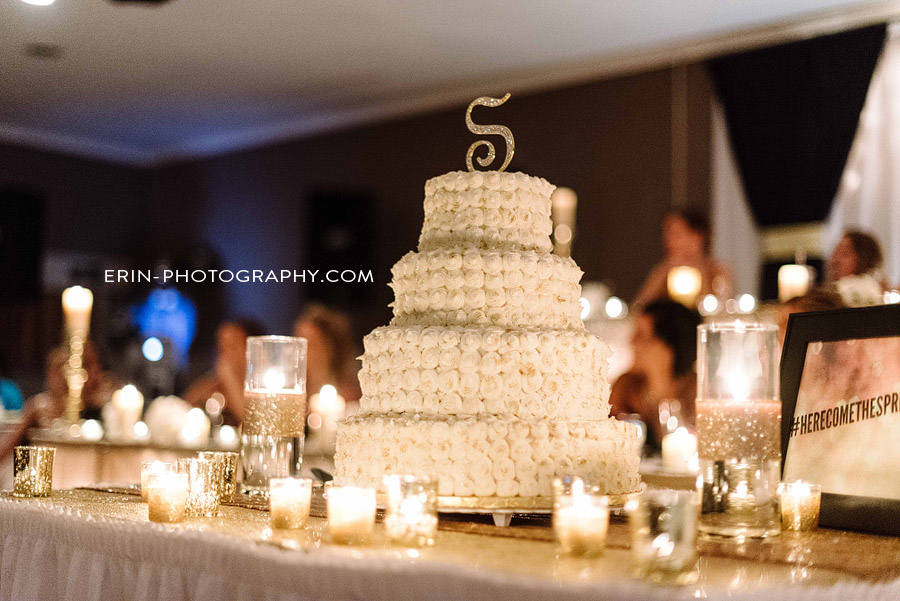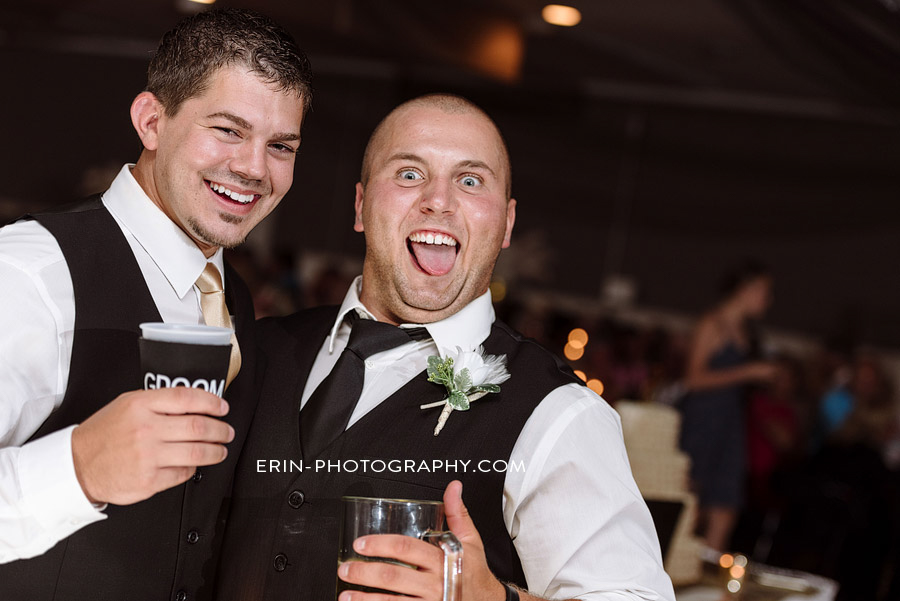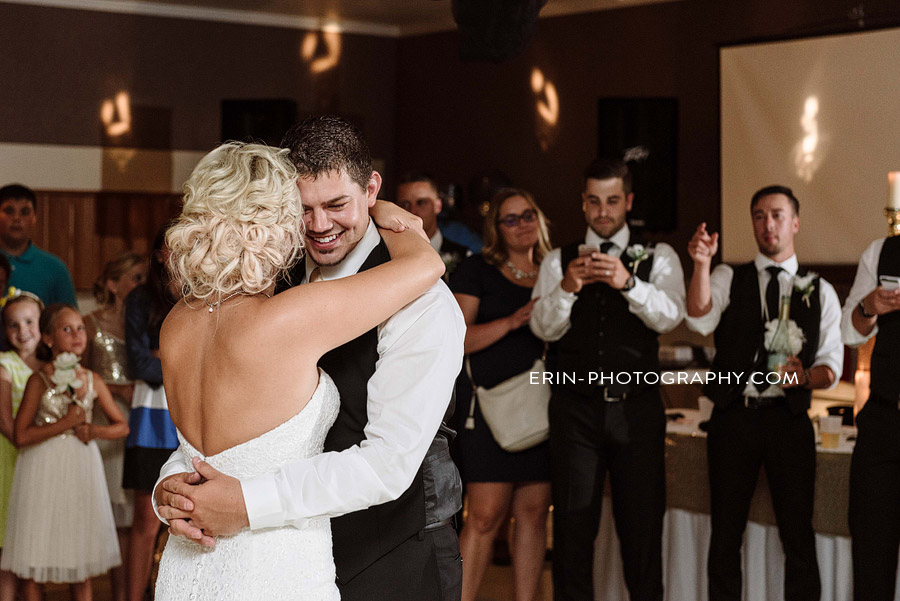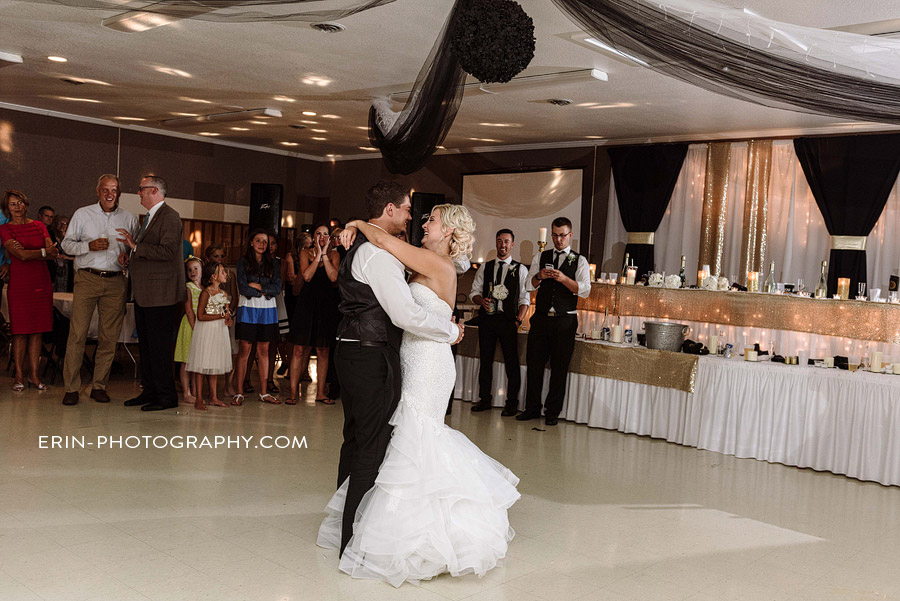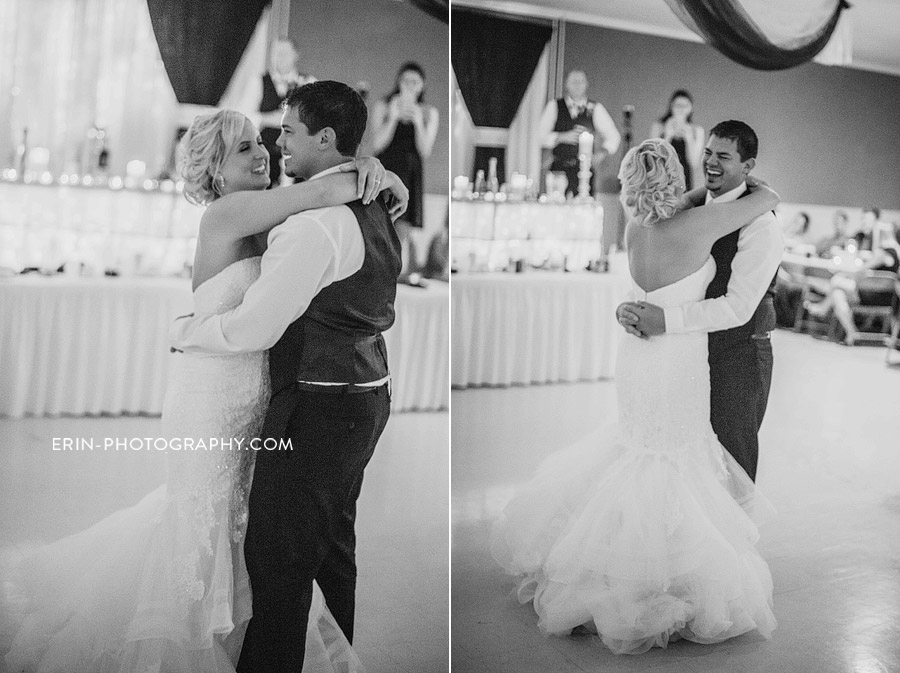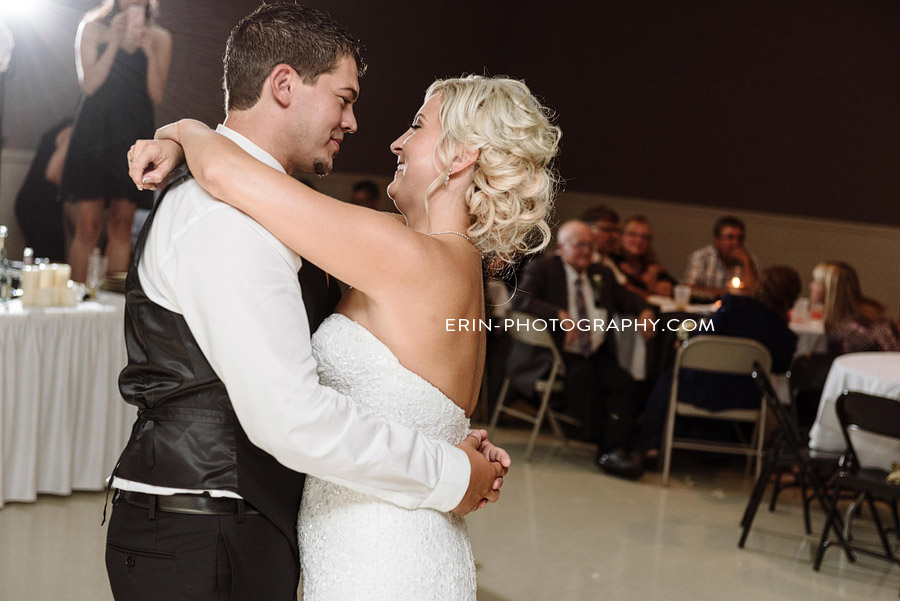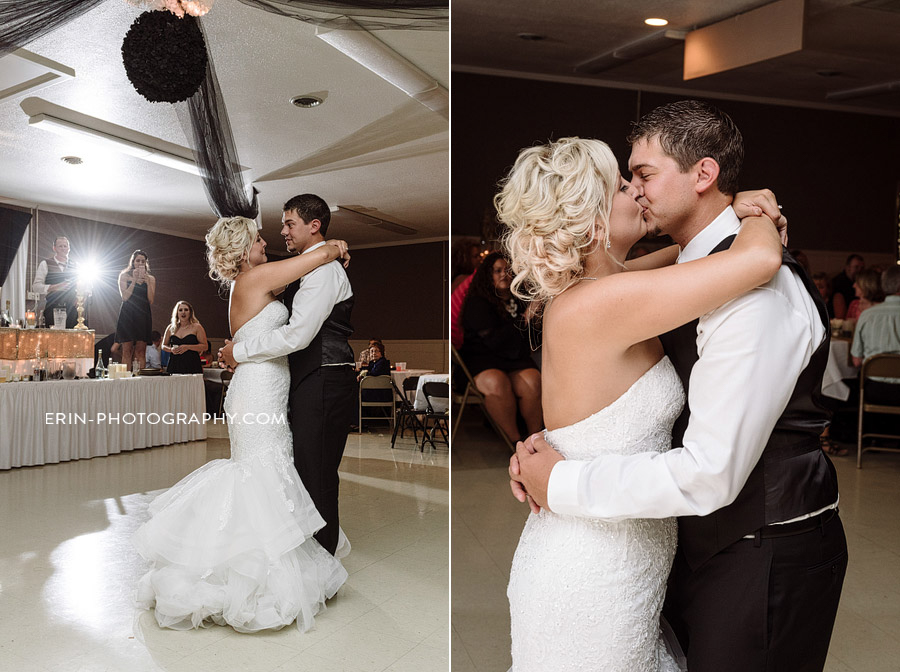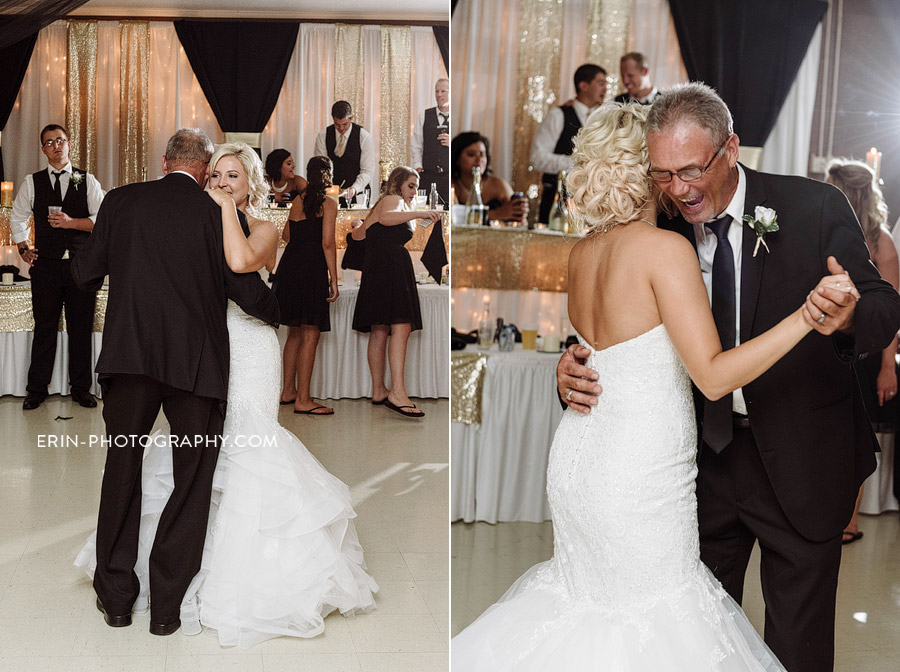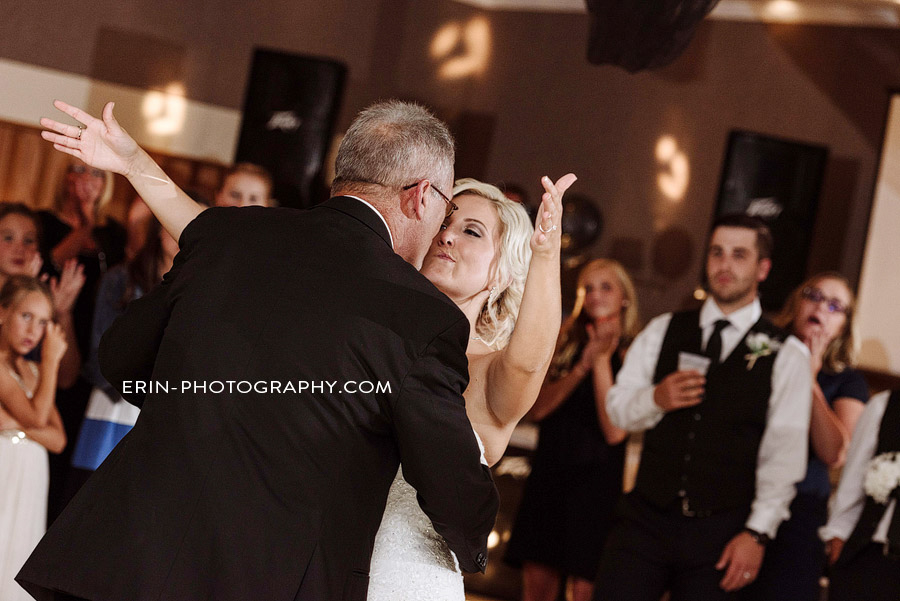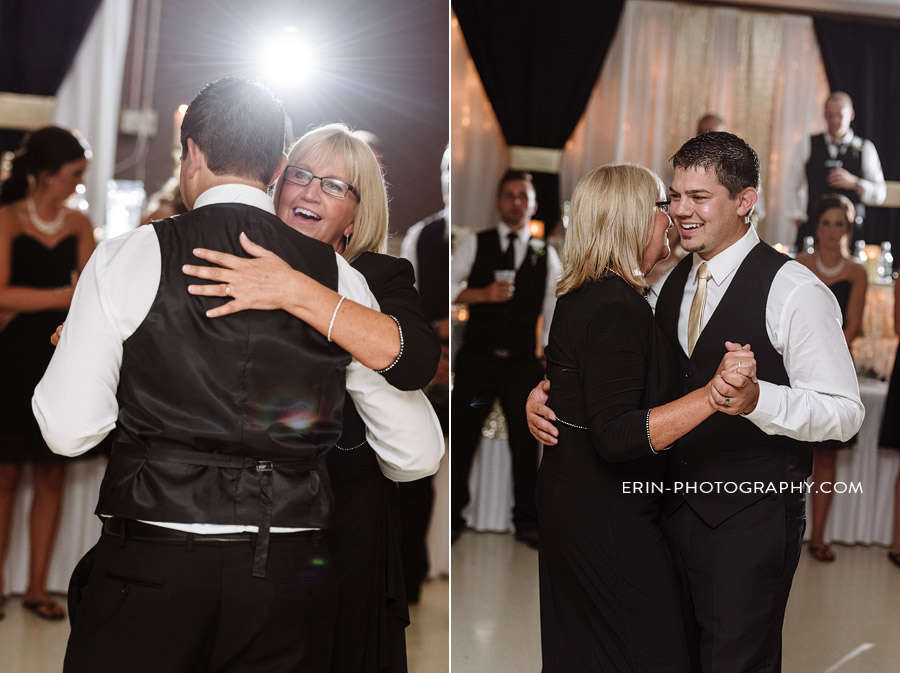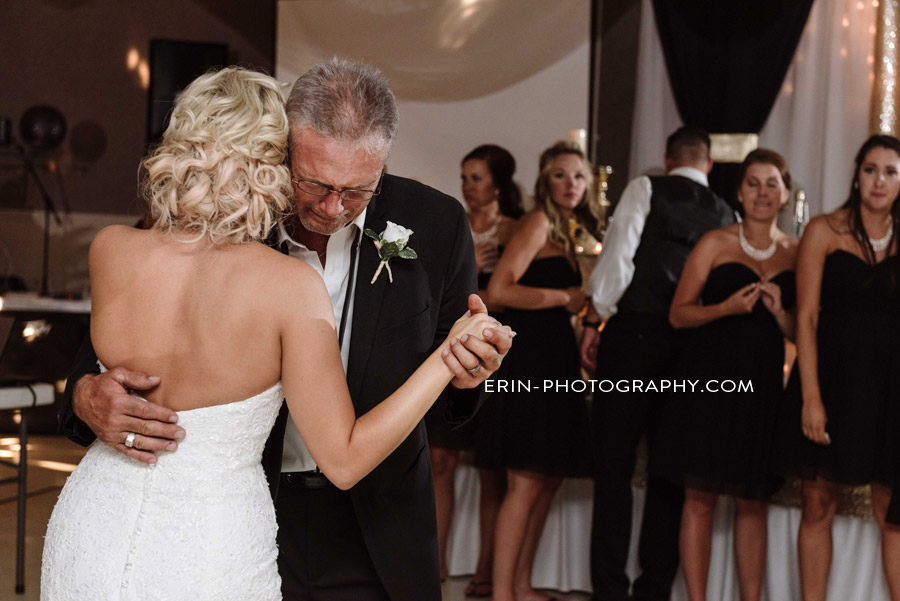 Ok, before we get the party started, a little story again.  Ali and Tony wanted a way to honor Angie, who was ALWAYS the life of the party.  After the parent dances, Ali and her dad again took the floor to the song "You Should Be Here" by Cole Swindell.  As the song went on, Ali's brothers and Tony joined them and a photograph of Angie and Ali was projected onto the screen from the day they got her wedding dress.  The fact that Angie got to see Ali in her wedding gown has given her so much comfort during the planning and it was the perfect way to celebrate Ang.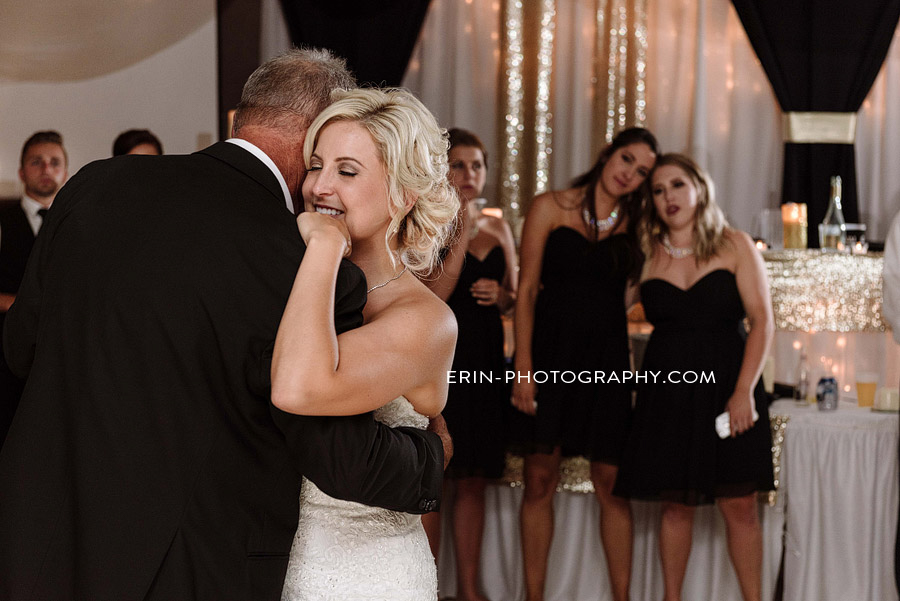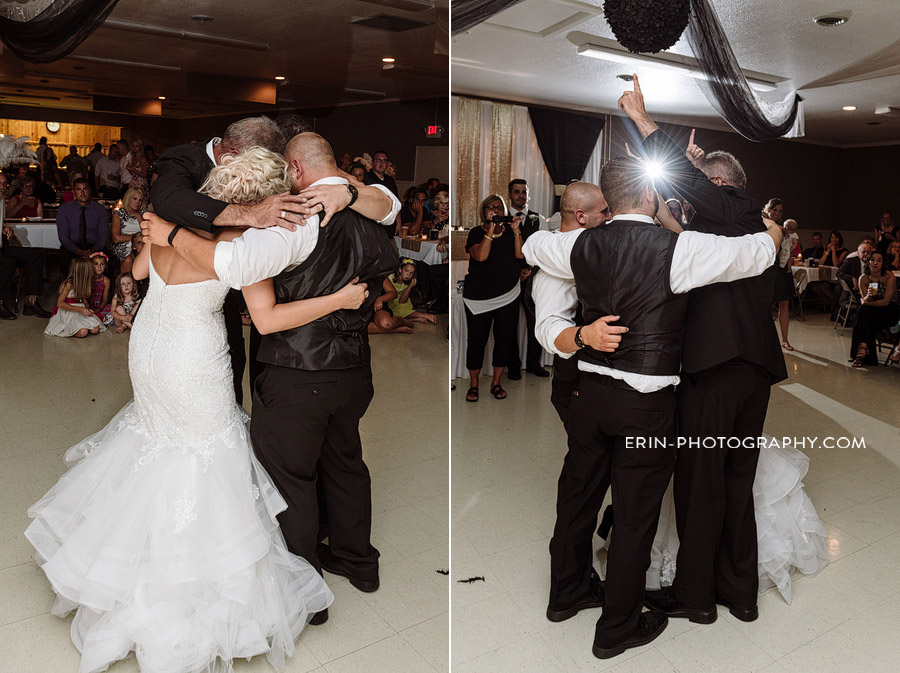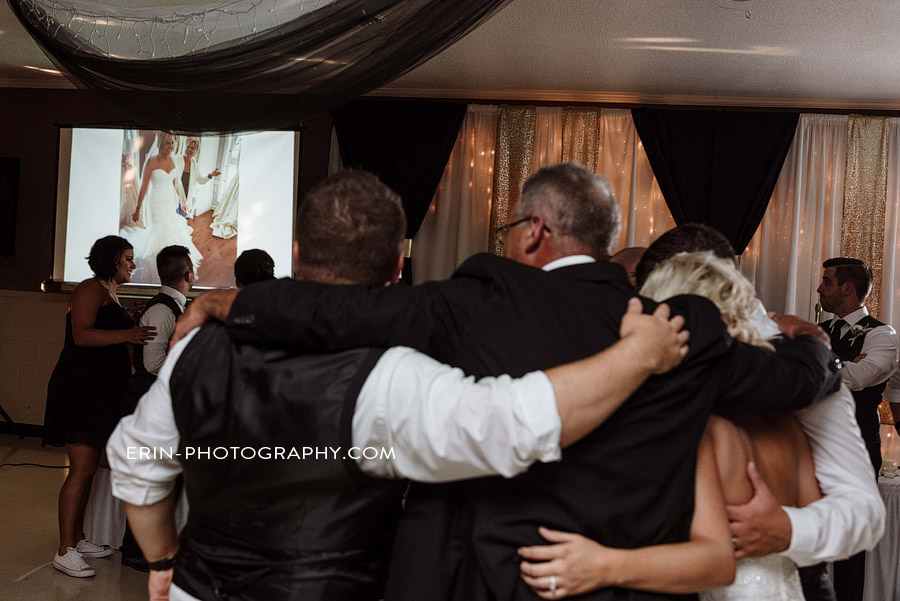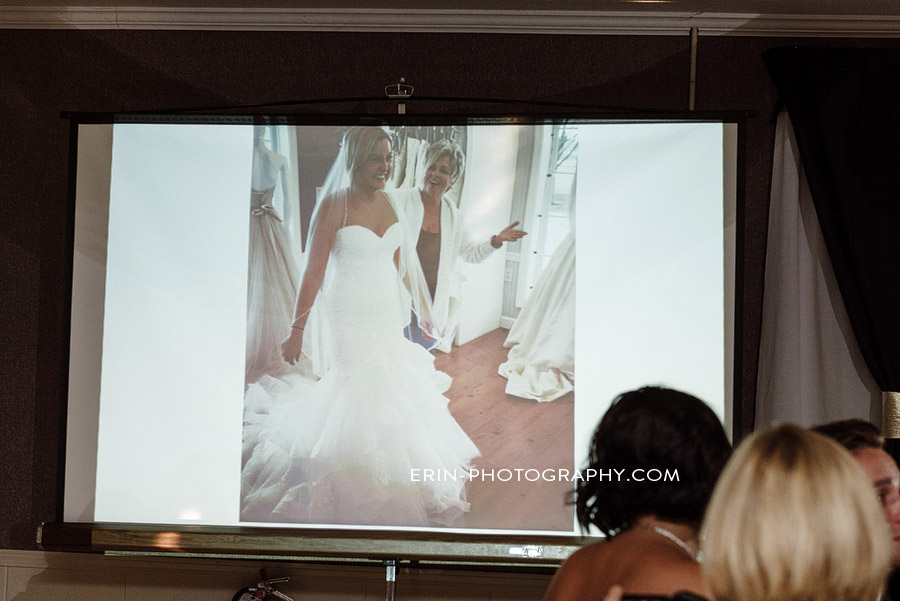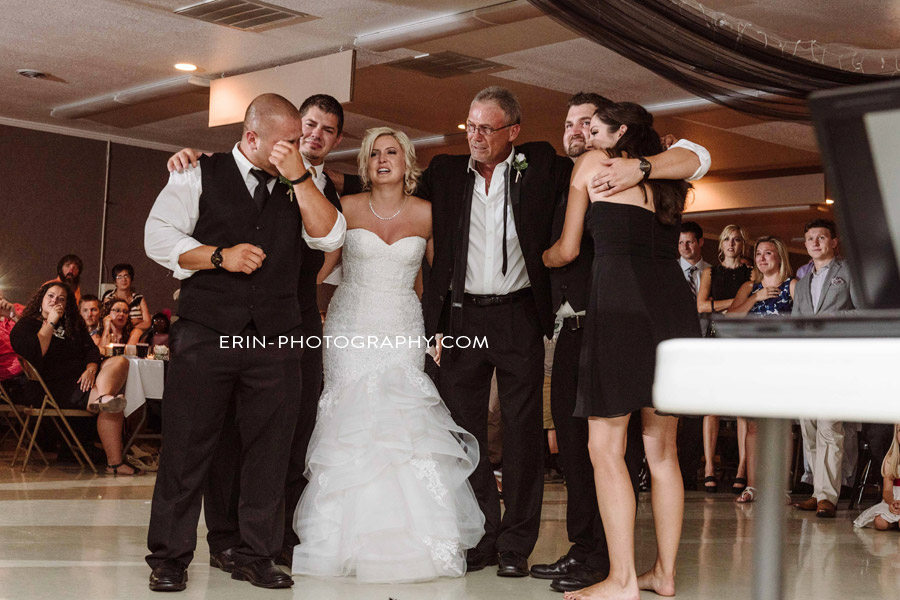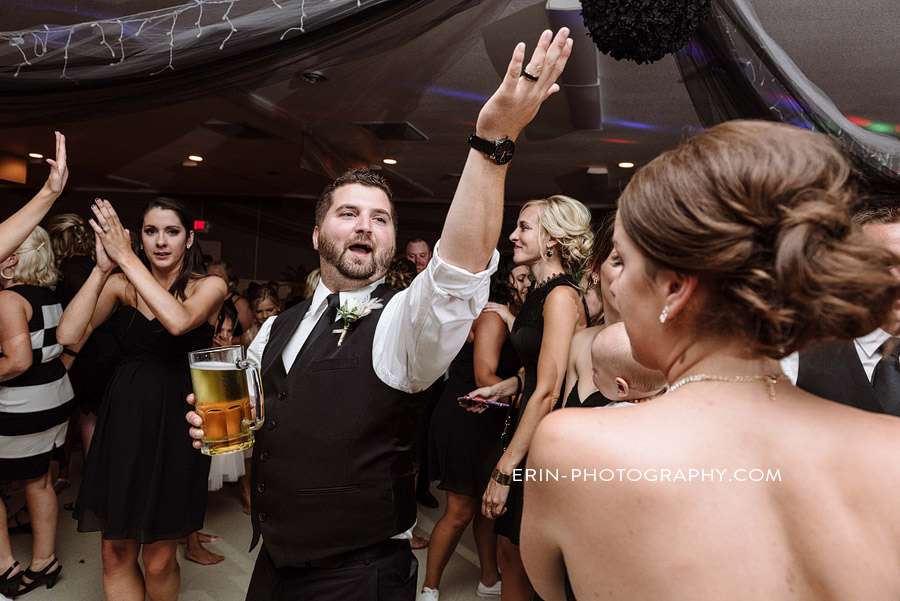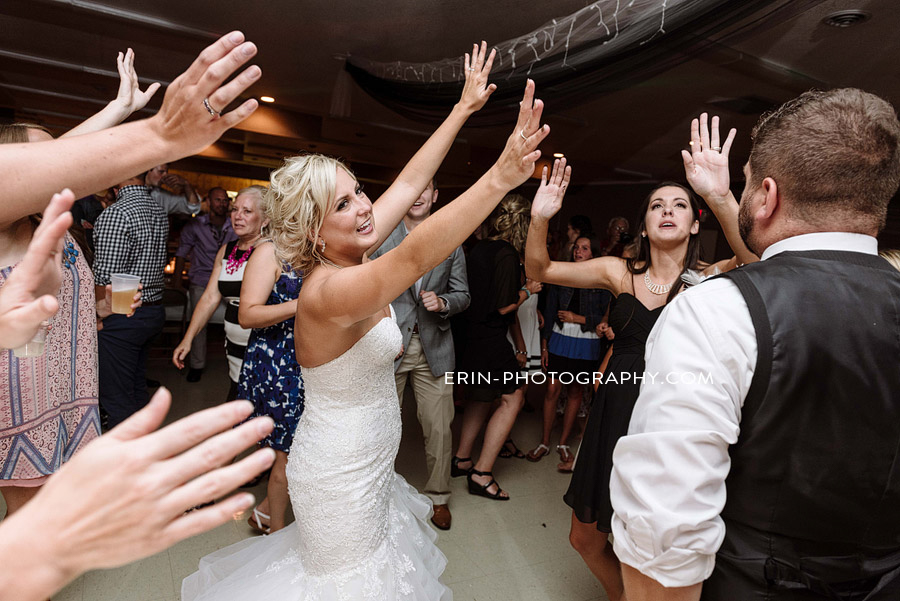 NOW ONTO THE PARTY!!!!!  Paradise By the Dashboard Light was the first song of the biggest shin dig Convoy has ever seen!  The dance floor was PACKED all night-good gracious let's do it again!!!!!!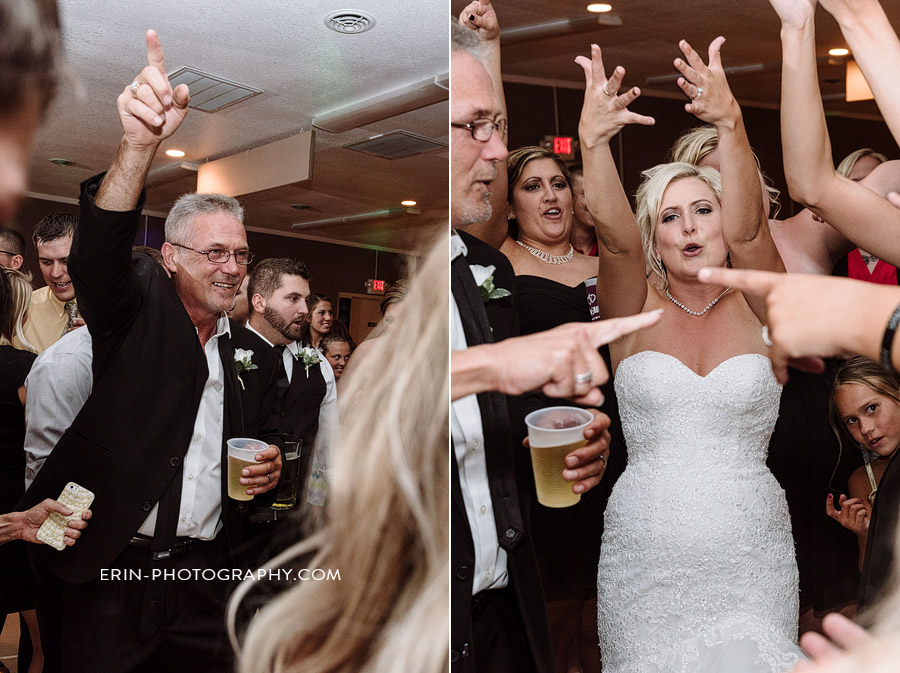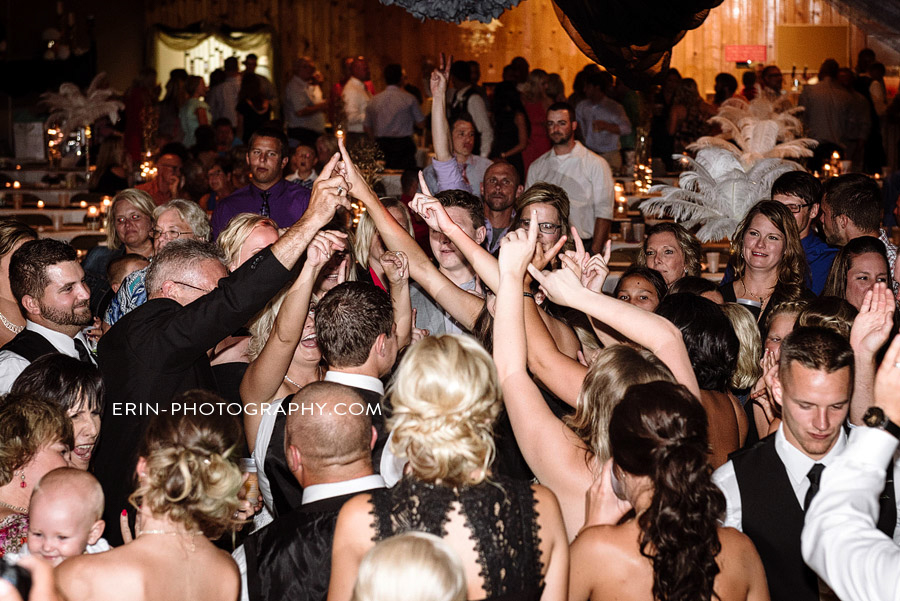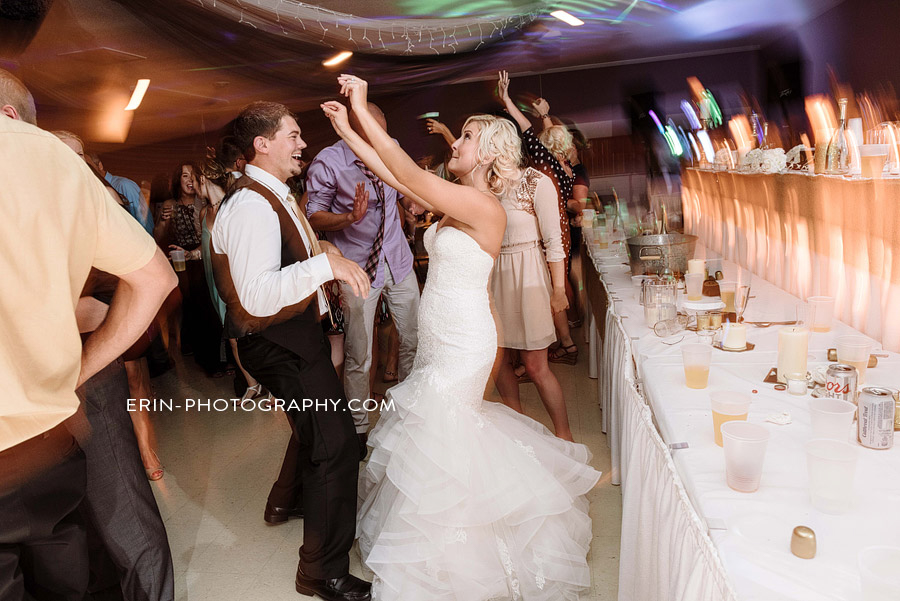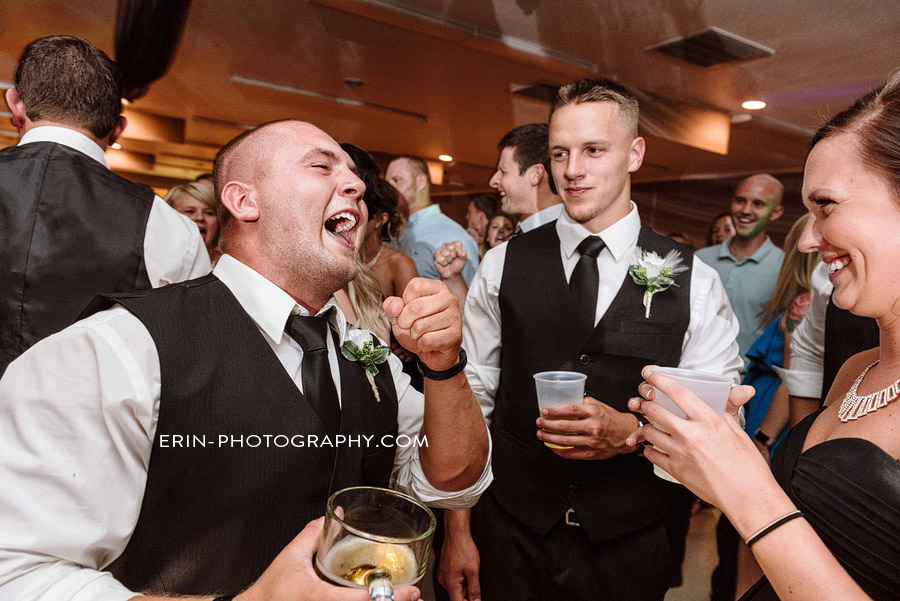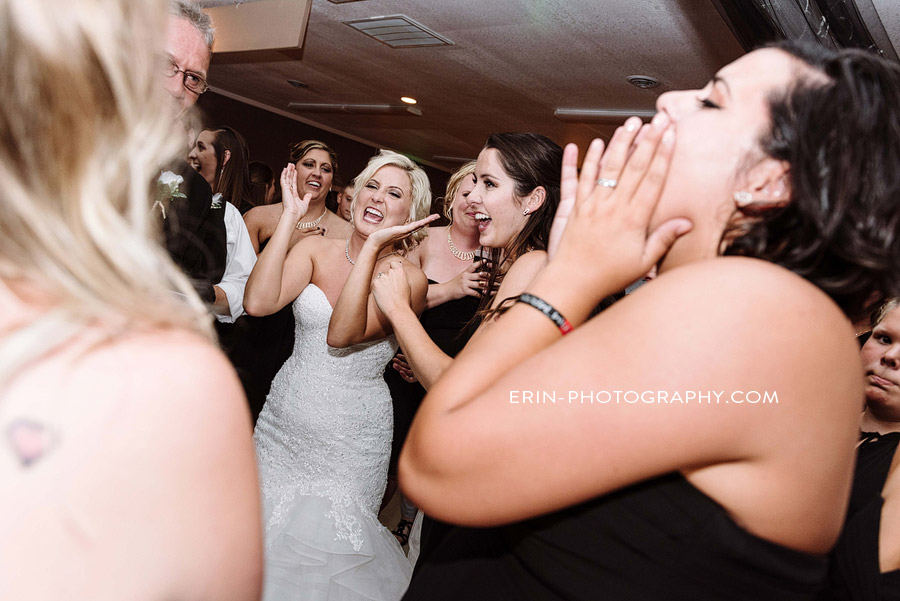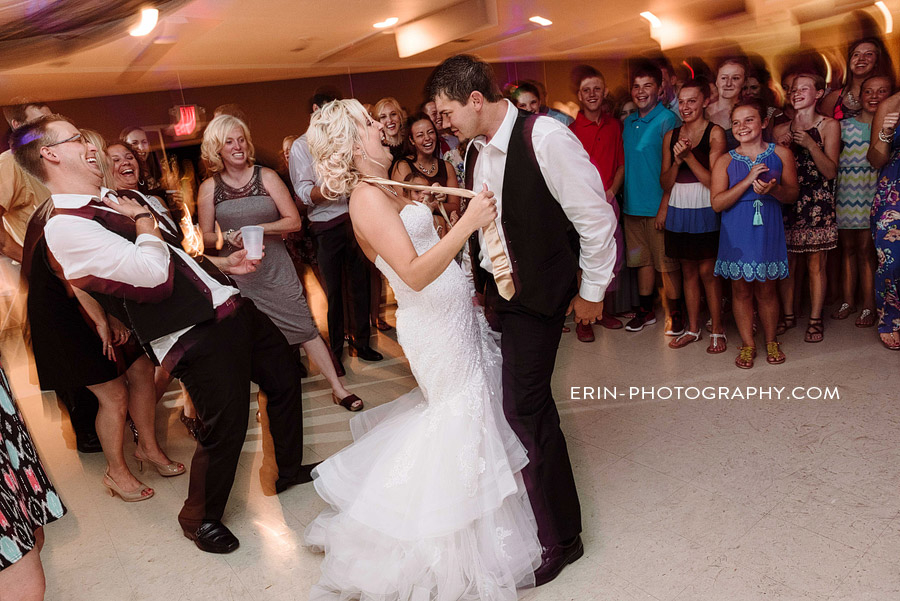 Ali and Tony-what an amazing day.  I have had so many people ask about you guys and ask how your wedding went and I always tell them "It was perfect!"  You already  know how much I love you both, but I'll say it again.  These last few months of planning have been, difficult, wet (engagement session in the sleet!), exciting and I truly loved every minute of it.
You two are an amazing couple and I will forever be thankful that I got to walk along side you for it all.  Cheers to a lifetime of love and dancing to "My Boo" like no one is watching!!!!