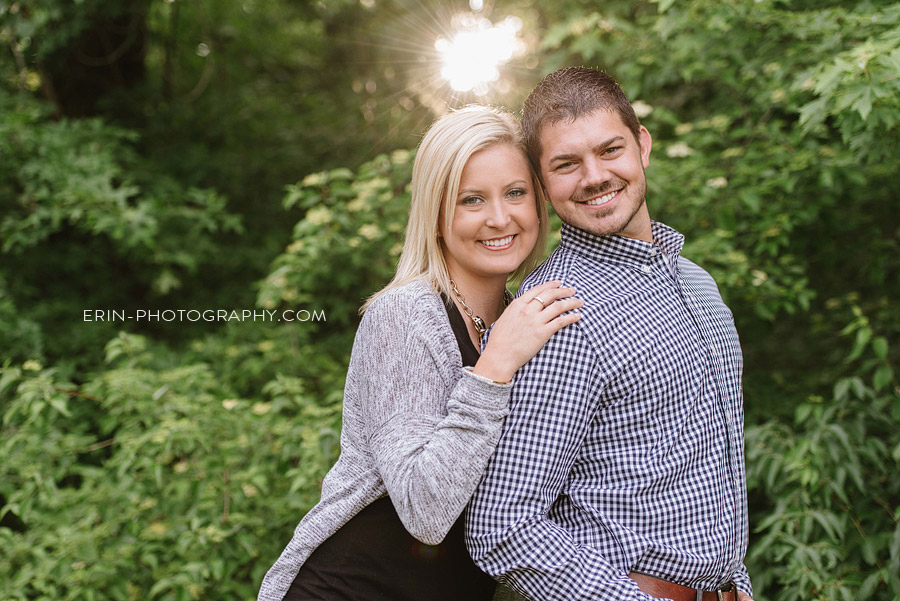 These two are getting married TOMORROW!!!  I actually can't believe it's here.  For this couple, and their friends and family, this year has been the highest of highs and the lowest of lows all thrown together at the same time.  They've been overwhelmed with grief and joy simultaneously and to say everyone who knows and loves them is looking forward to an amazing celebration of live and love would be a huge understatement.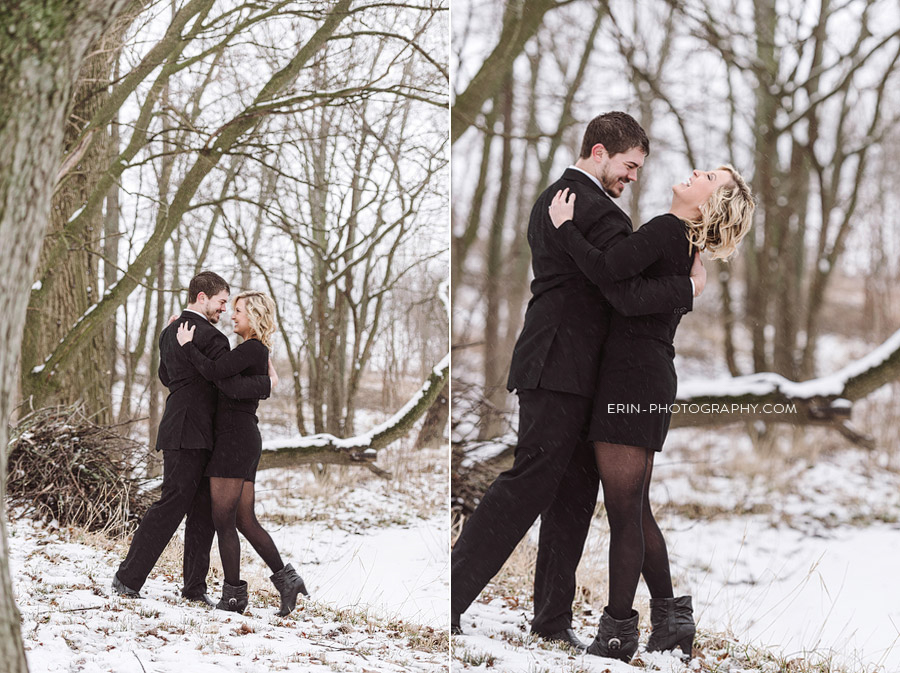 We started their session this winter..actually early March!  That was when the snow finally decided to arrive and stay juuuuust long enough for this shoot.  Shooting in the snow was not only fun but also a way to honor Ali's mom, Angie, who we lost not long ago.  And the fur coat…you can bet that was all Ang too!  We rocked that 1985 relic like nobody's business ;)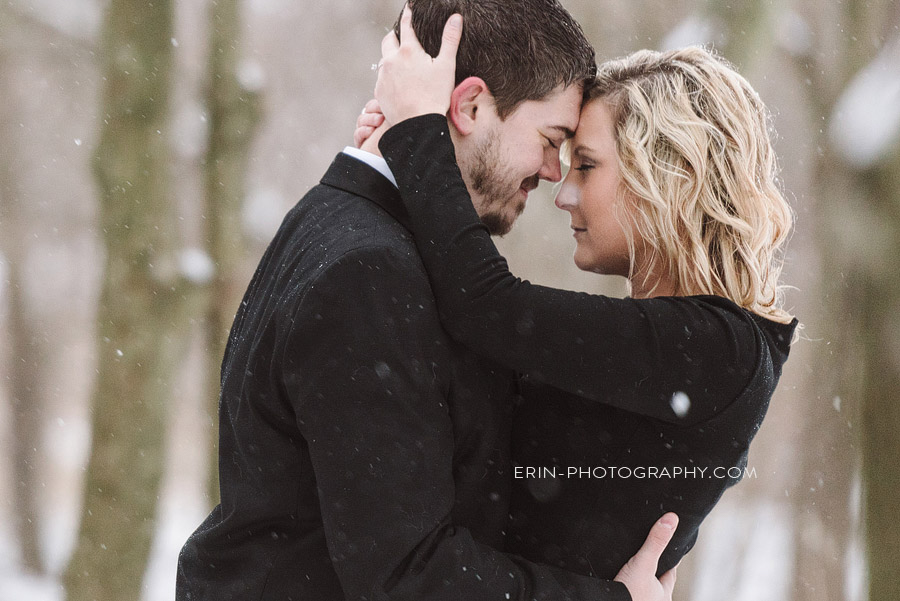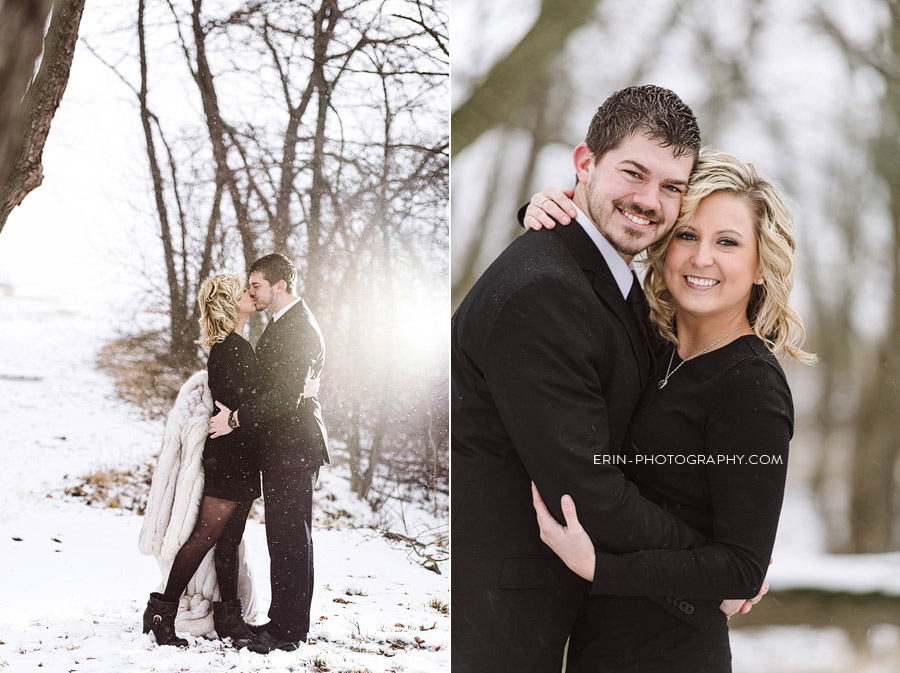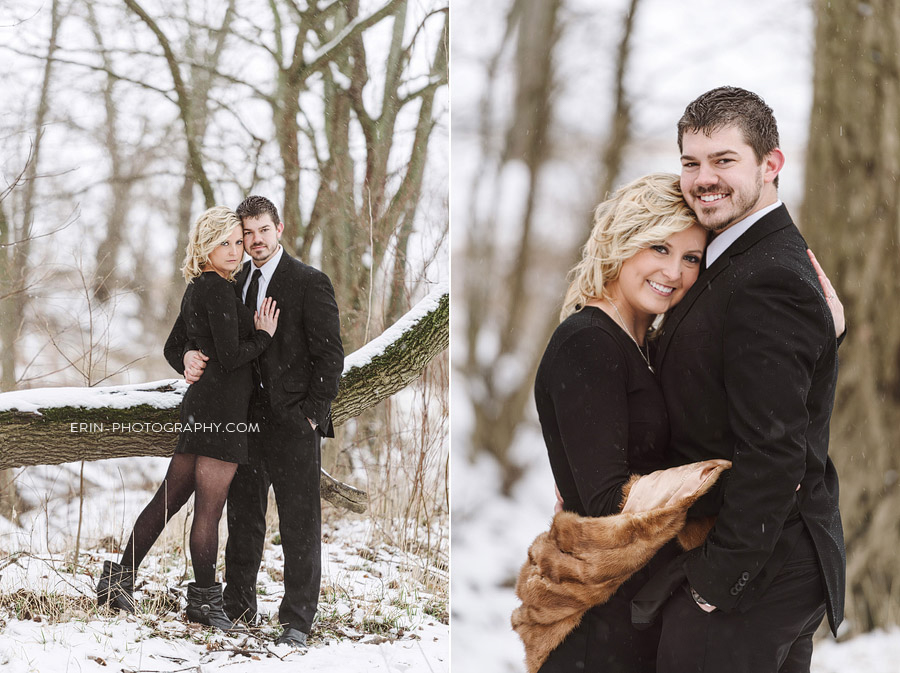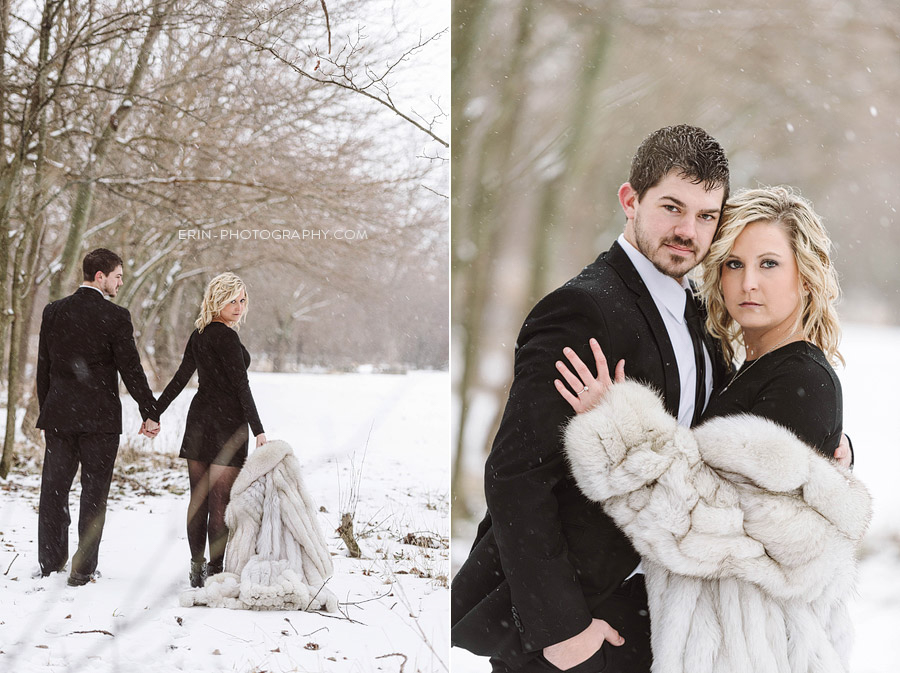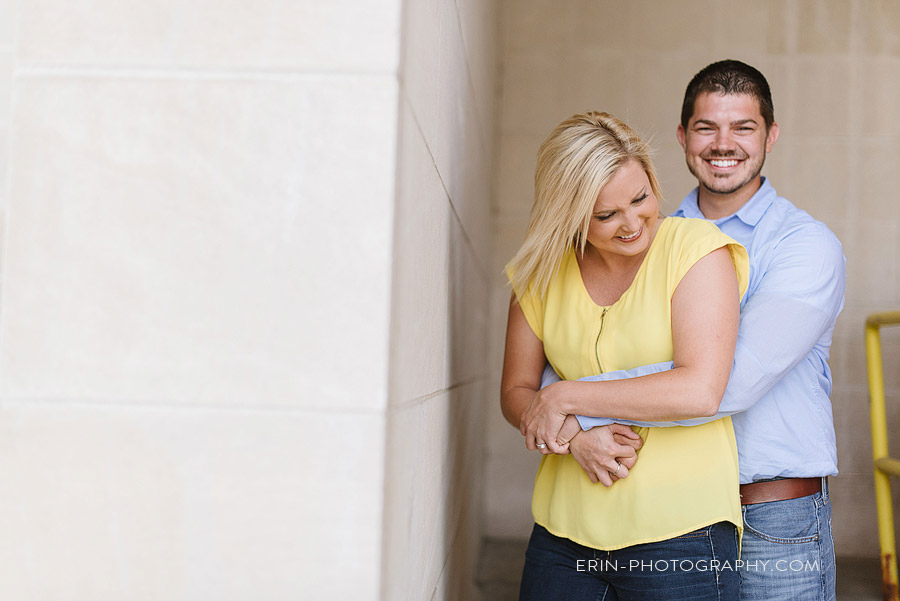 We finished up their session just last month and were glad to be a little warmer (and drier)!.  These two can laugh like no other and I fully expect tomorrow to be filled with a lot more.  We are CELEBRATING these two and the promise they are making to each other.  We will all be joyful that the life these two have planned for is starting and I seriously couldn't be more excited to be along for the ride.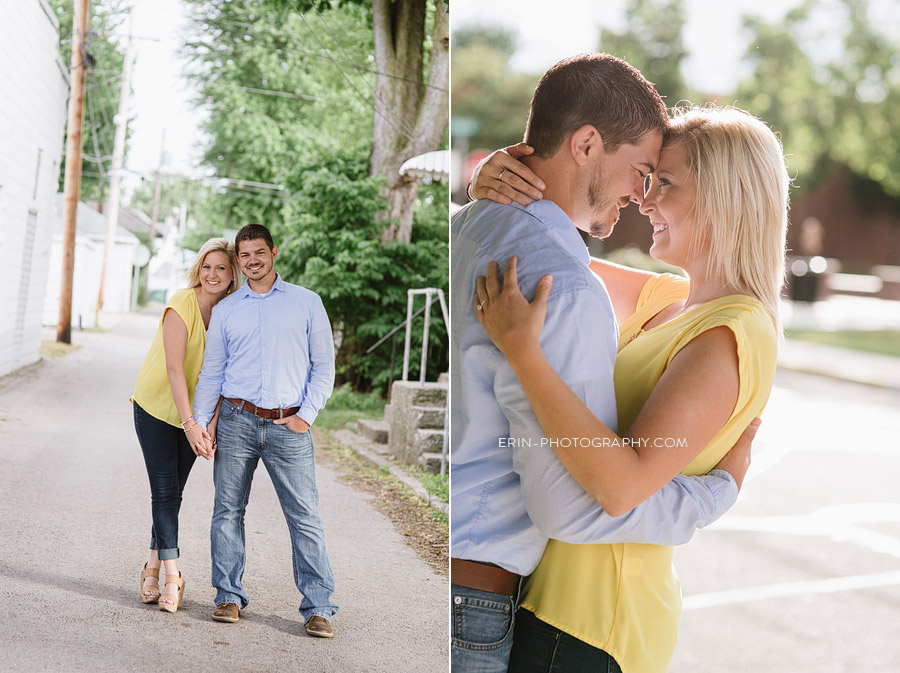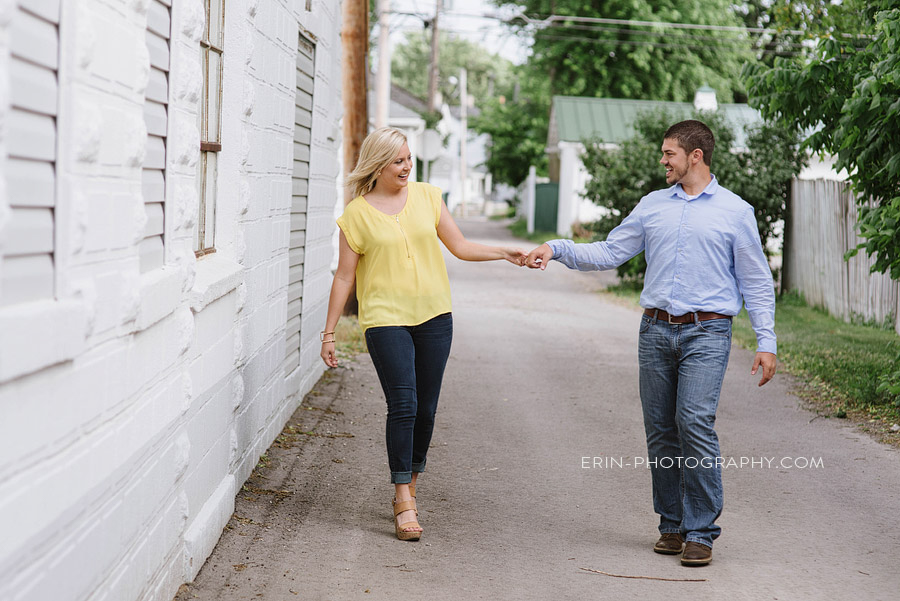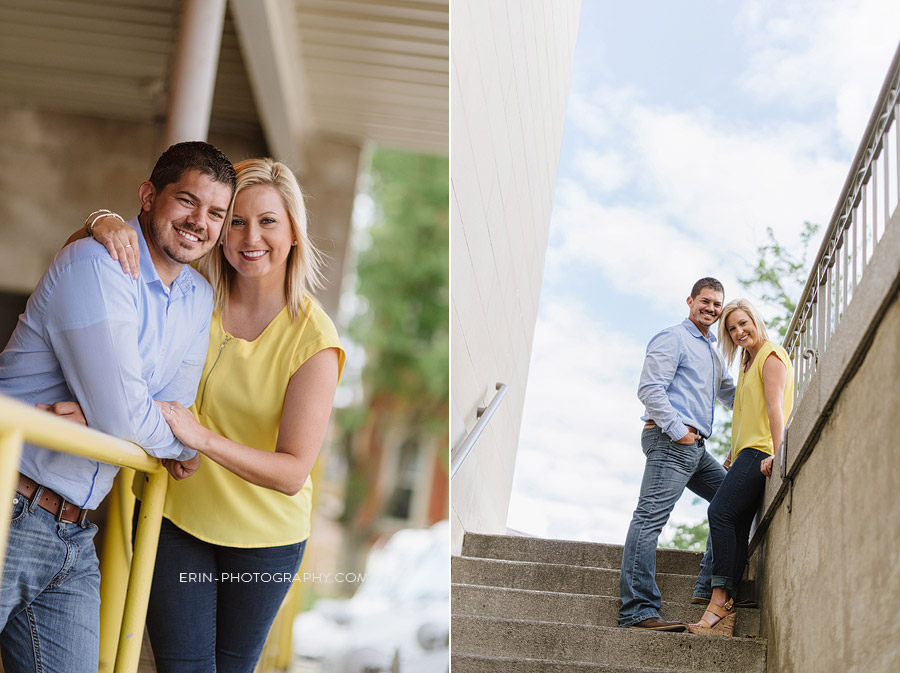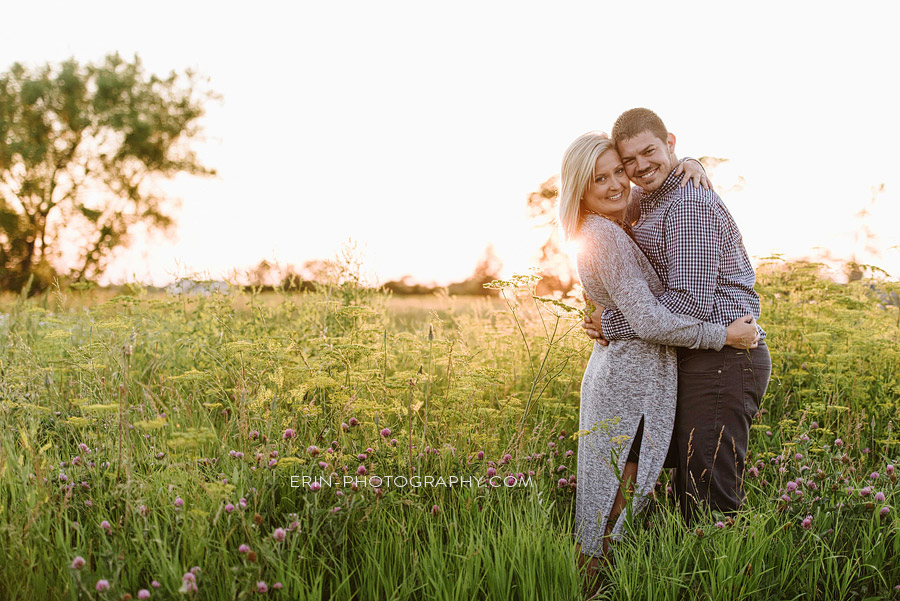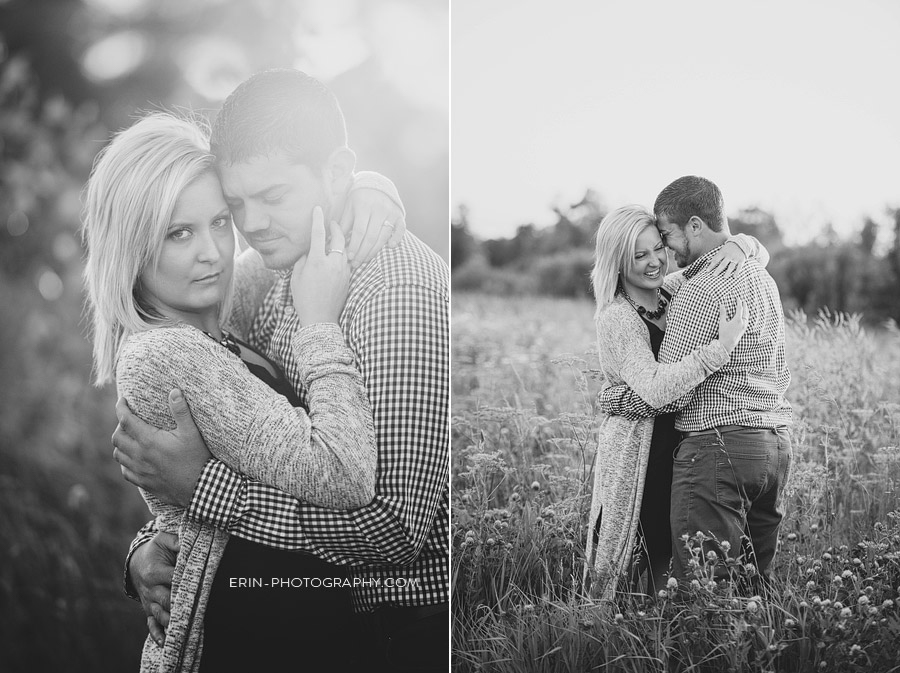 Seriously..the light…that Ali look-Yes!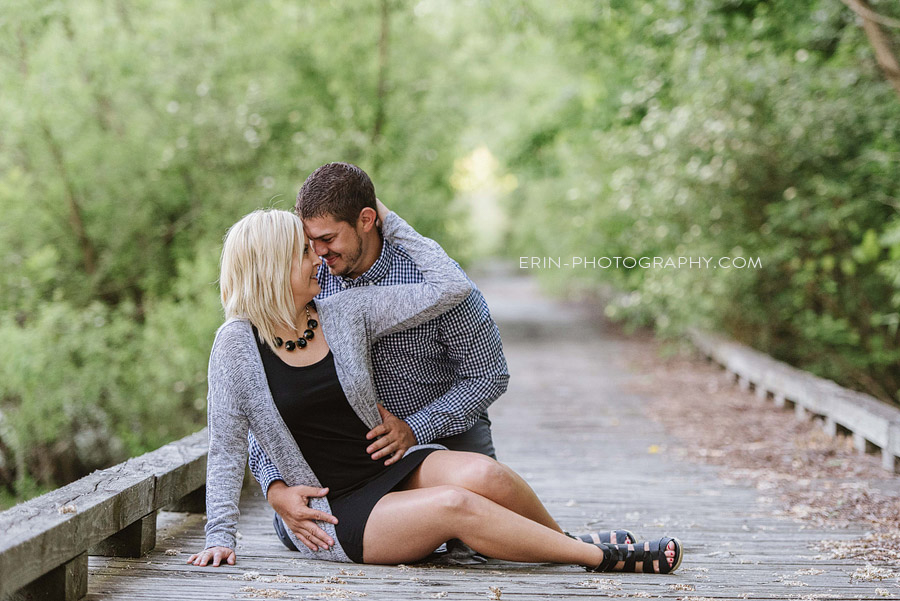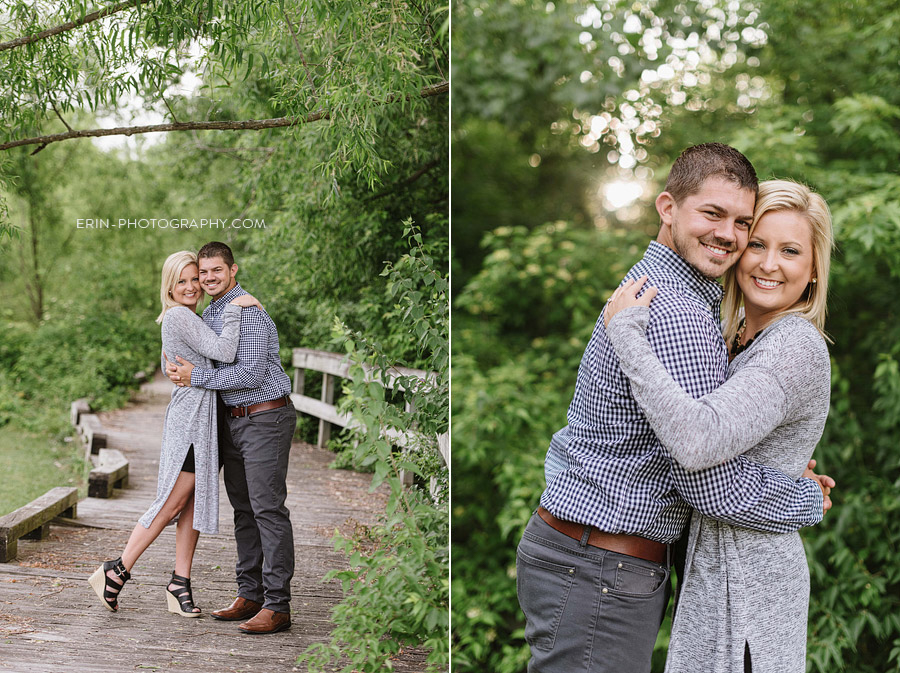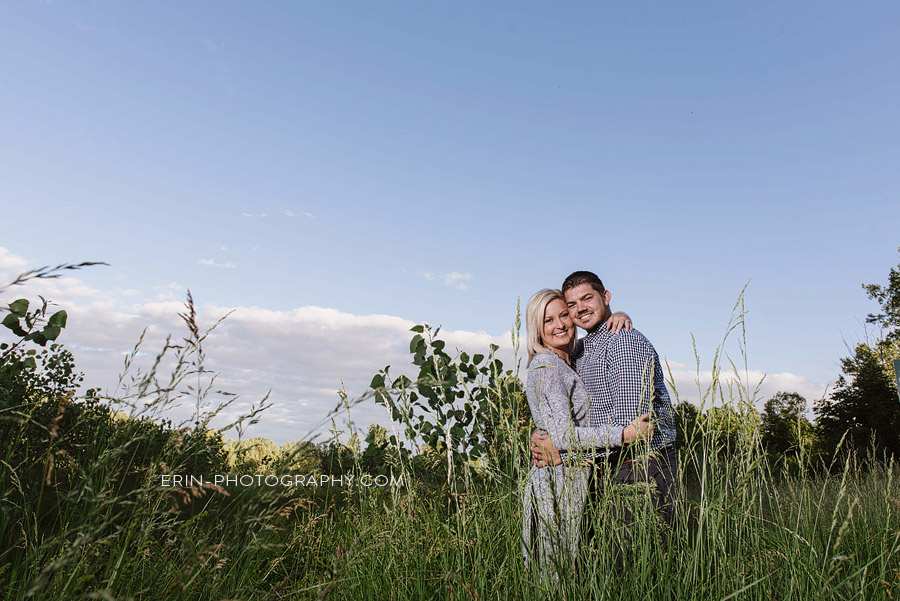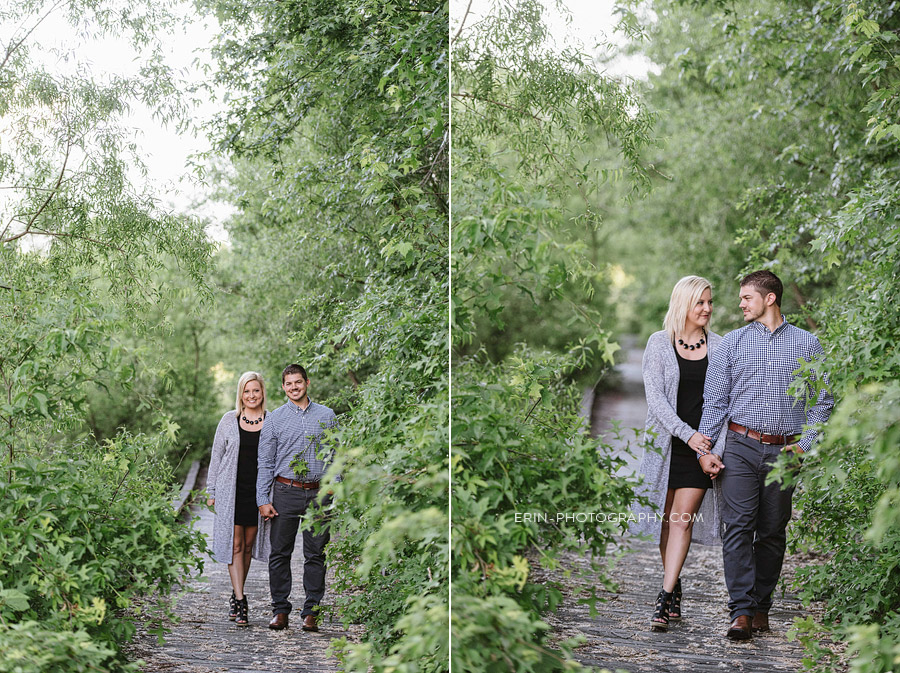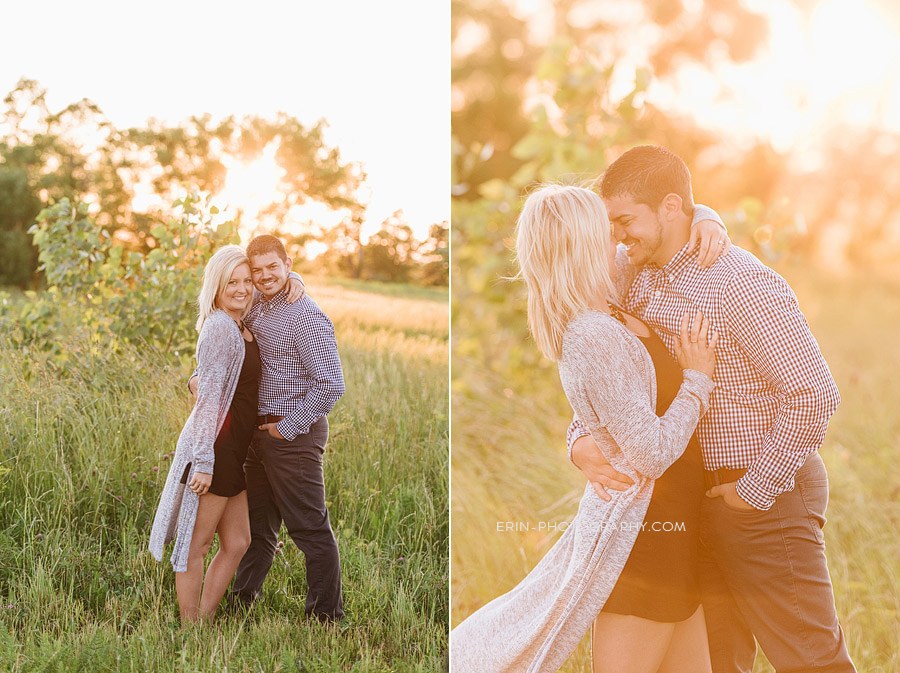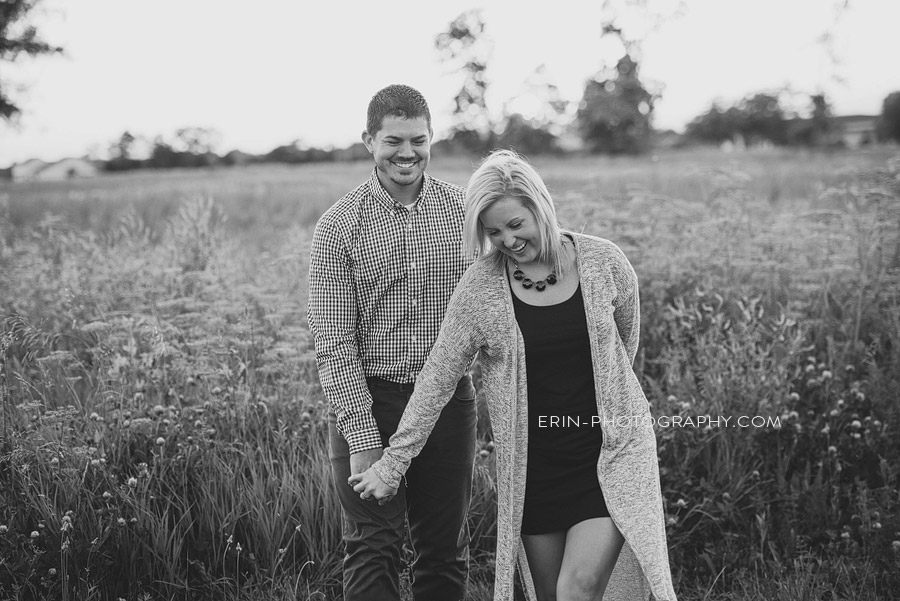 Ali and Tony-tomorrow is all about the two of you and I know about 500 people who can't wait to cheer you on-ONE MORE SLEEP!  Love you both to the moon!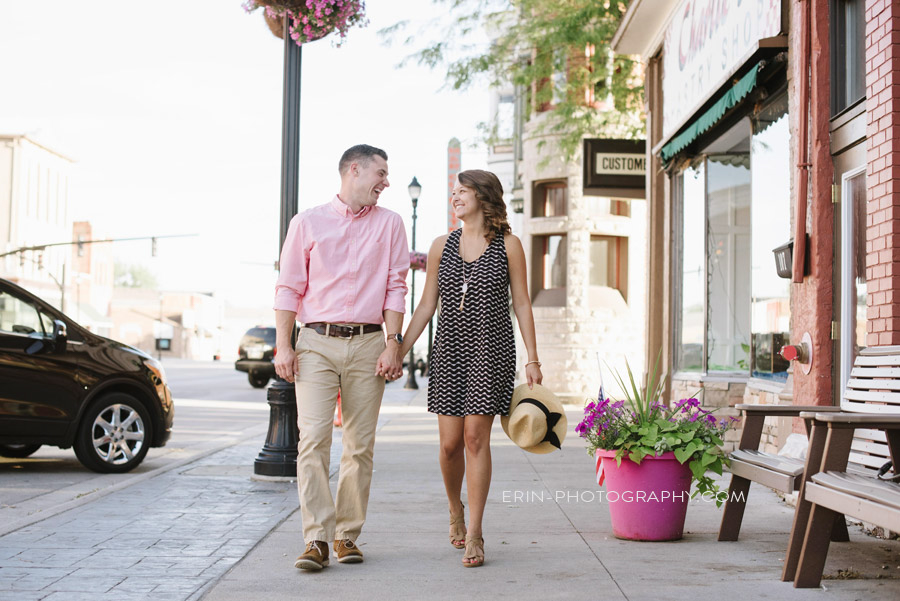 It's hard to know where to start when I talk about Brandi.  The number of years and connections that overlap are too numerous to count.  All I know is that when I found out she was engaged, I immediately felt OLD!  Then I was beyond ecstatic to be asked to photograph she and Luke's wedding later this year.  As their wedding will be in December, it will likely be completely dark when they arrive to their reception venue in Celina, Ohio.  Knowing that, we decided not to tempt the accuracy of our timeline for wedding day and started their engagement session there.  Celina will always be a special town to me as well.  It's where my Dad grew up and where I spent weekends/summers/holidays at my Grandparents' house right on Grand Lake.  I was more than excited to get the chance to shoot there again!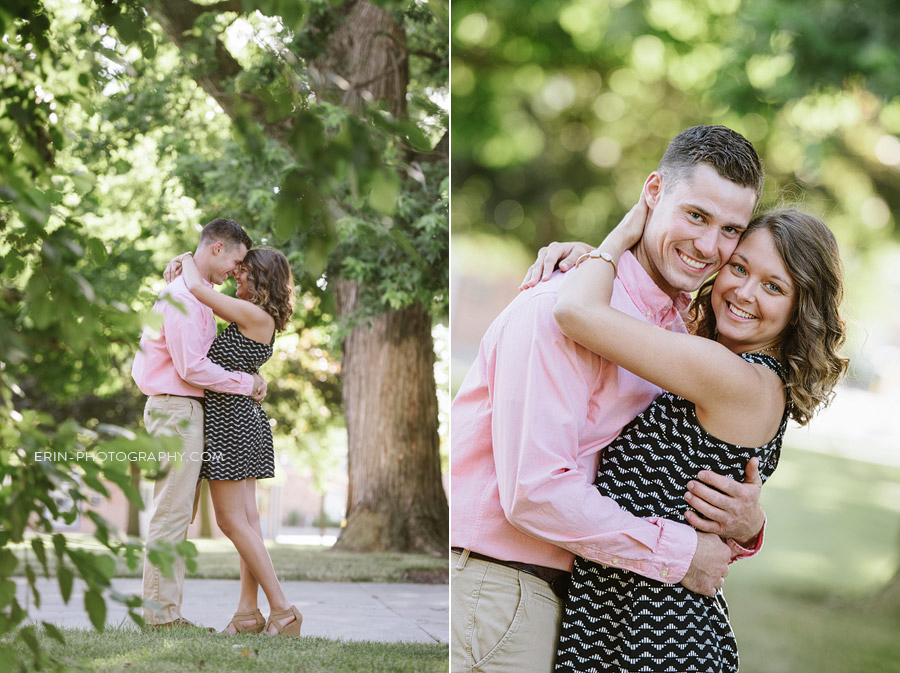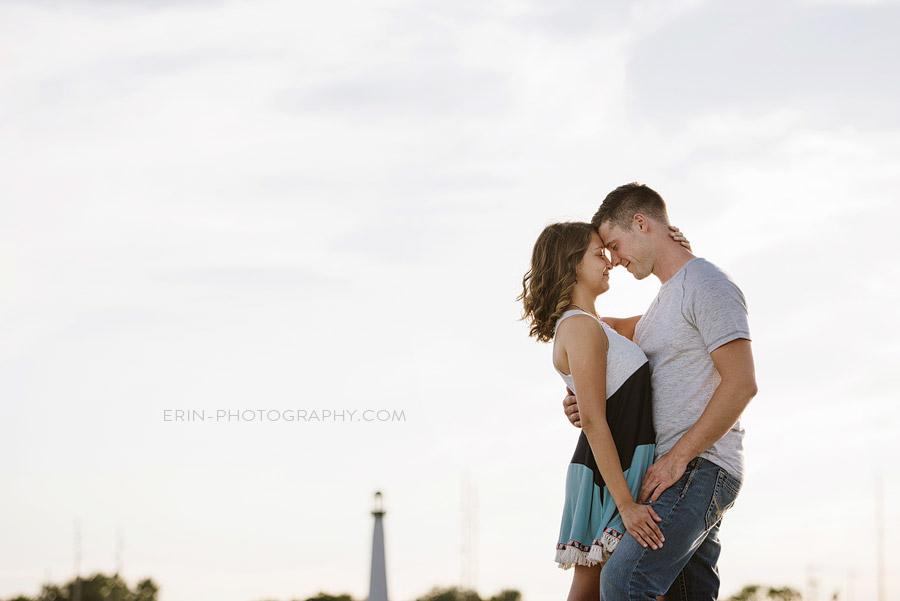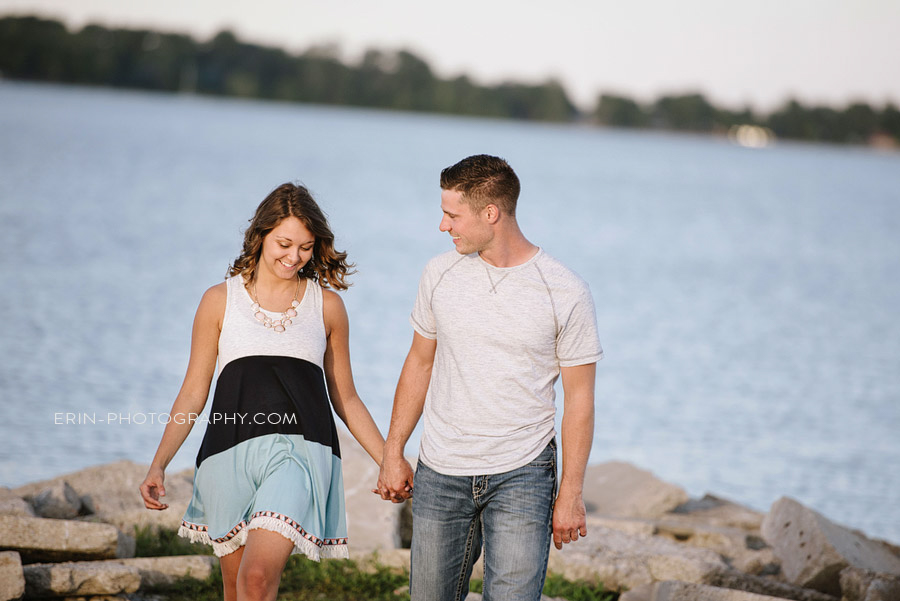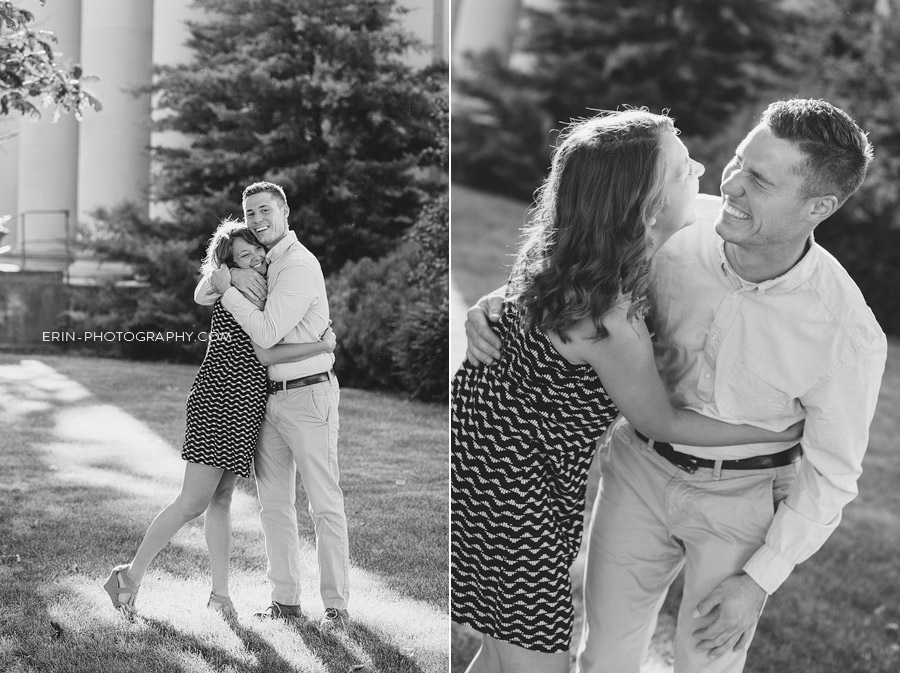 I had never met Luke until that night…but Brandi's Aunt Leann had told me earlier that day, "You will LOVE HIM!"  She was right-his squished eyes, big smile, bent in half laughter is contagious!  I was completely in love with watching them interact with very little direction from me!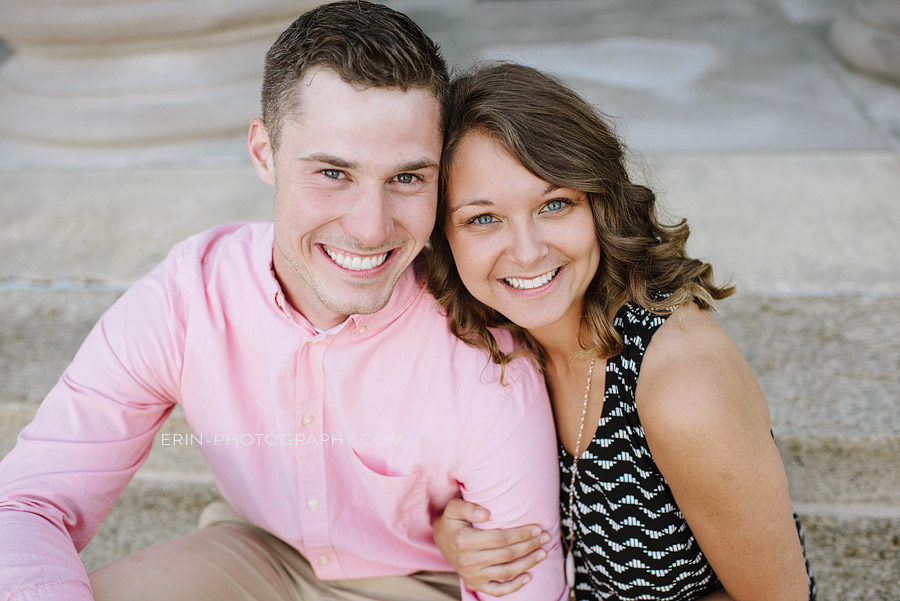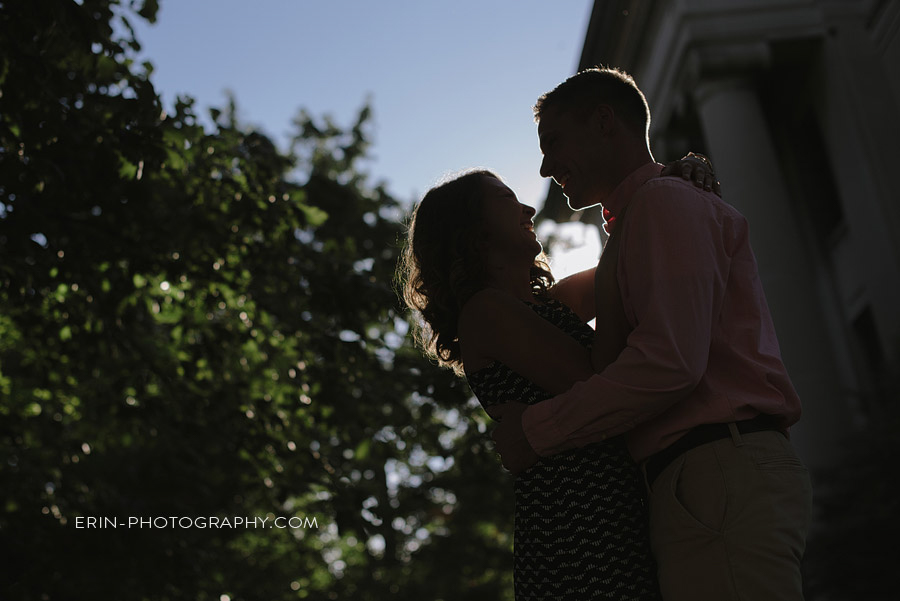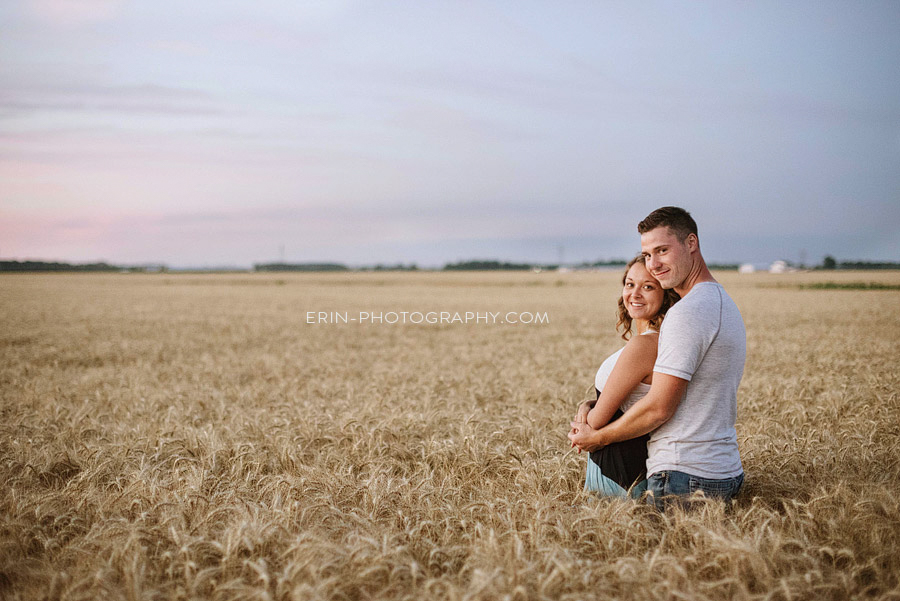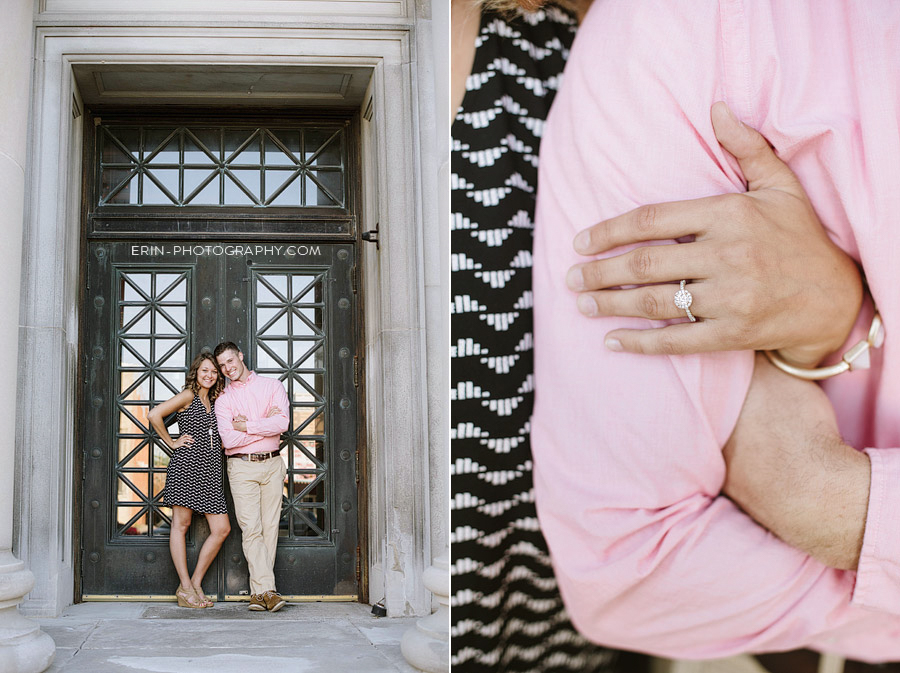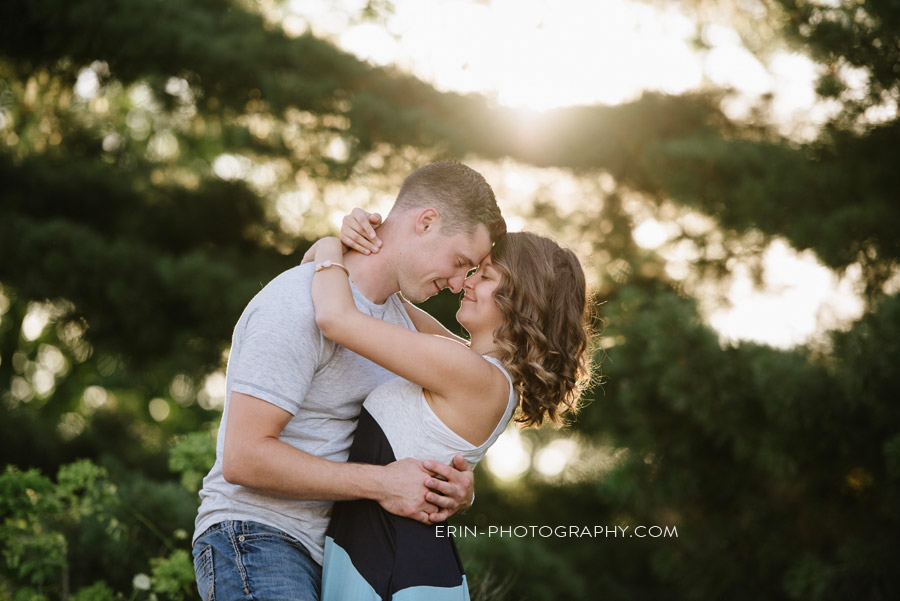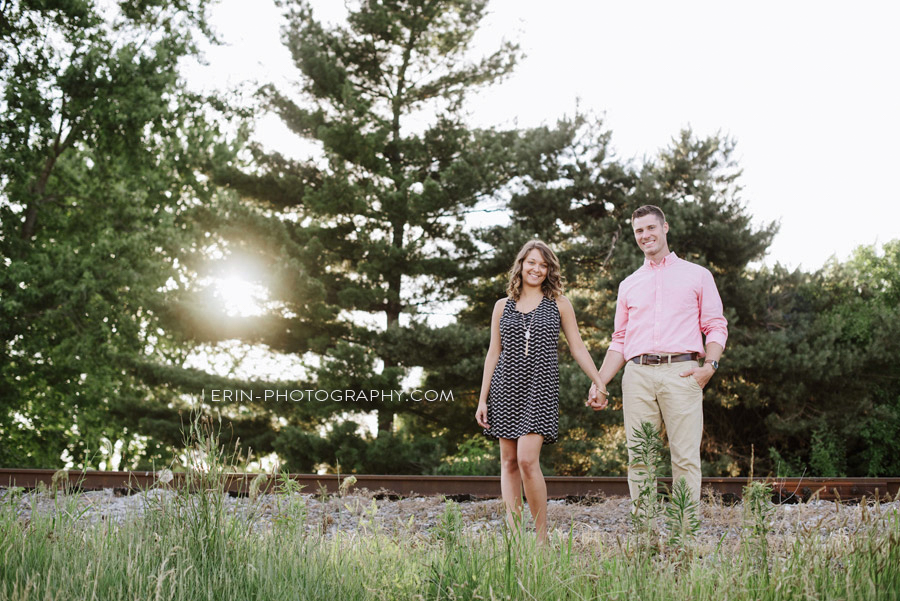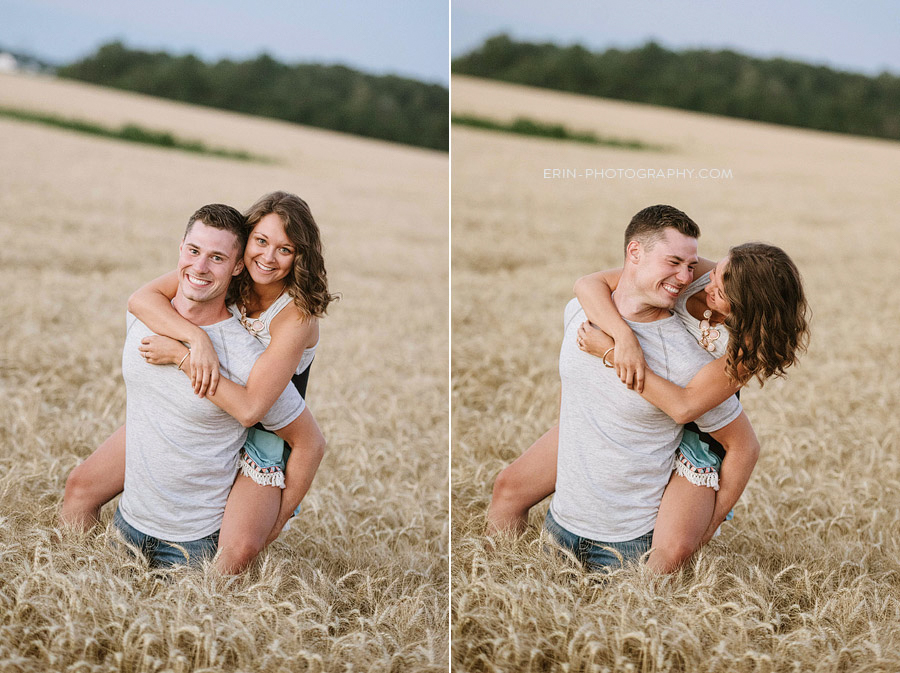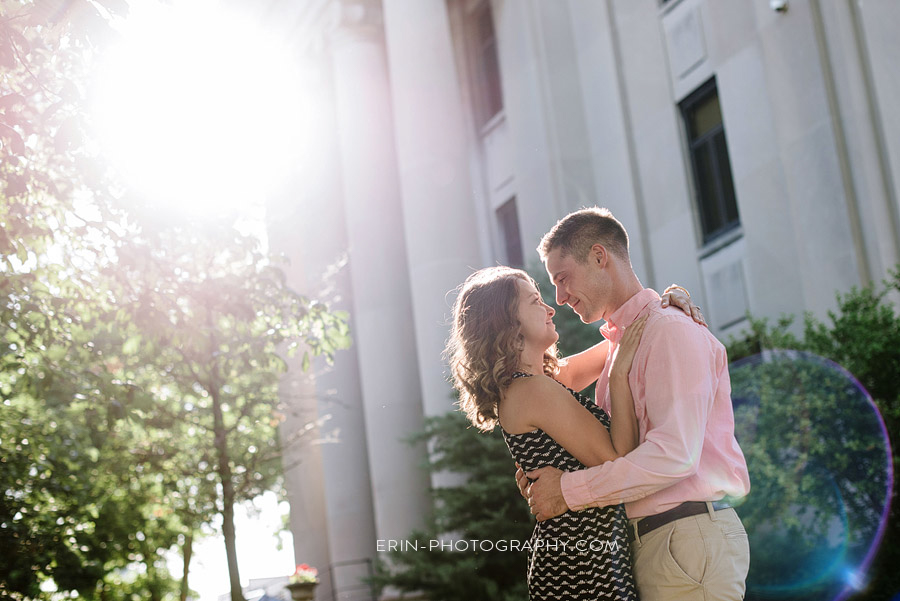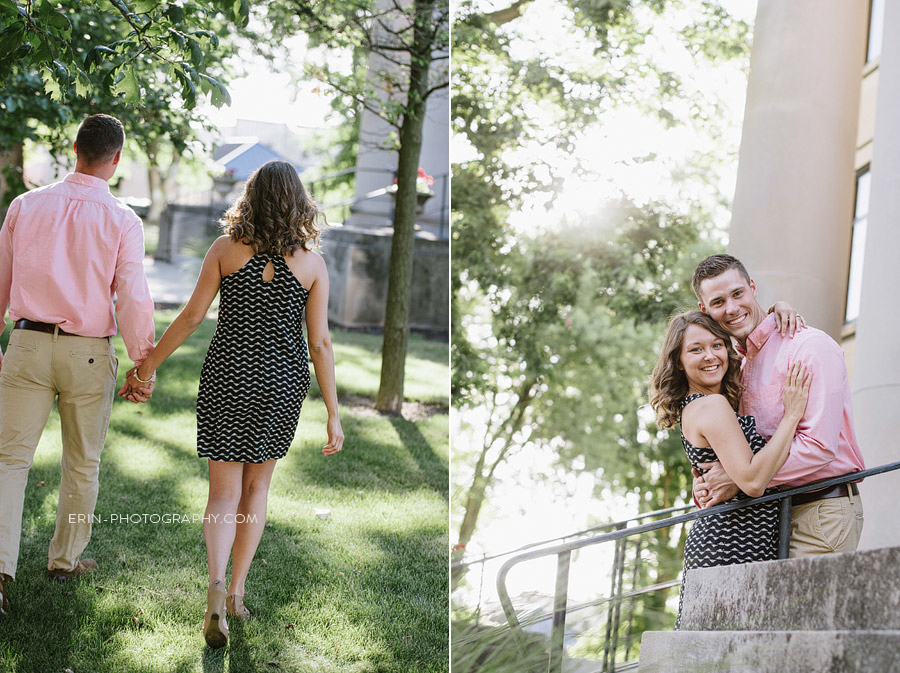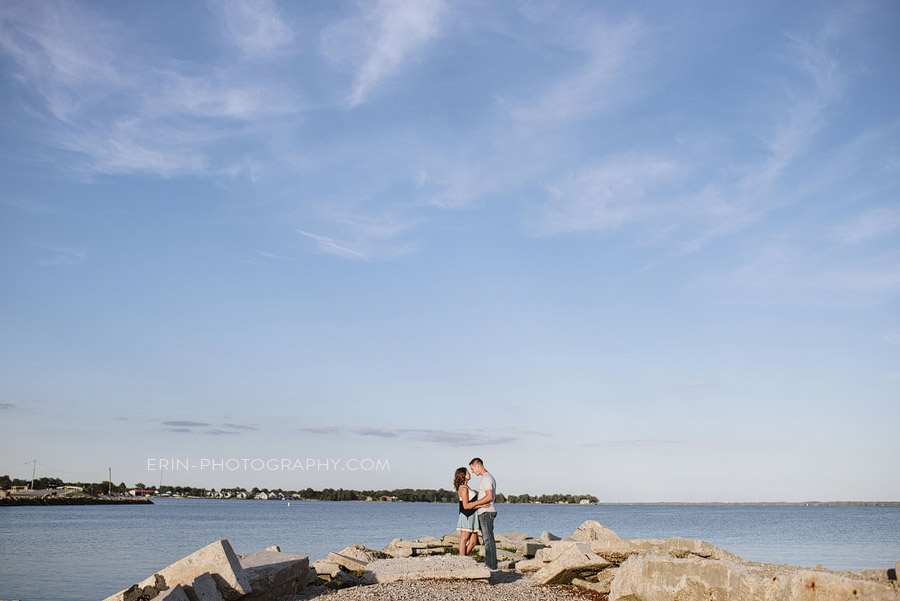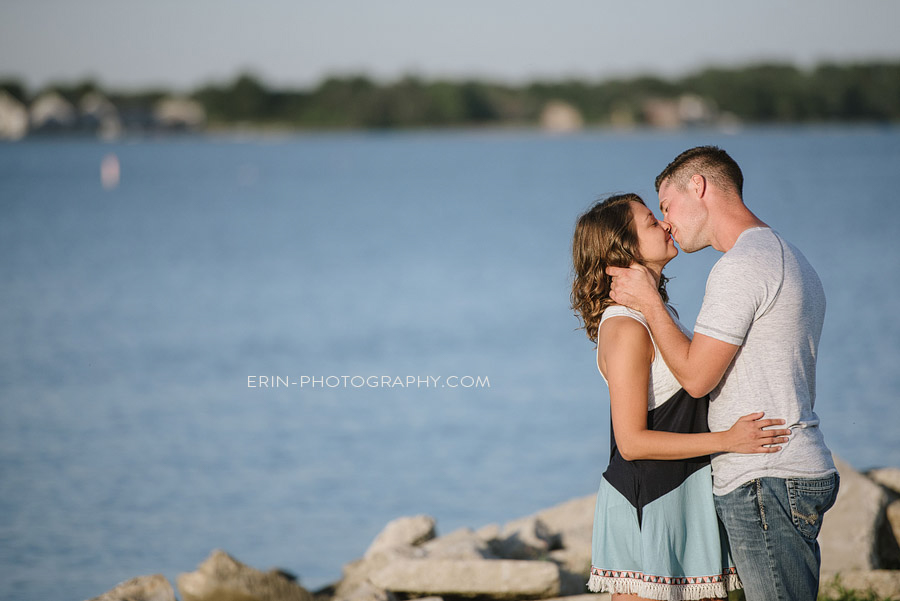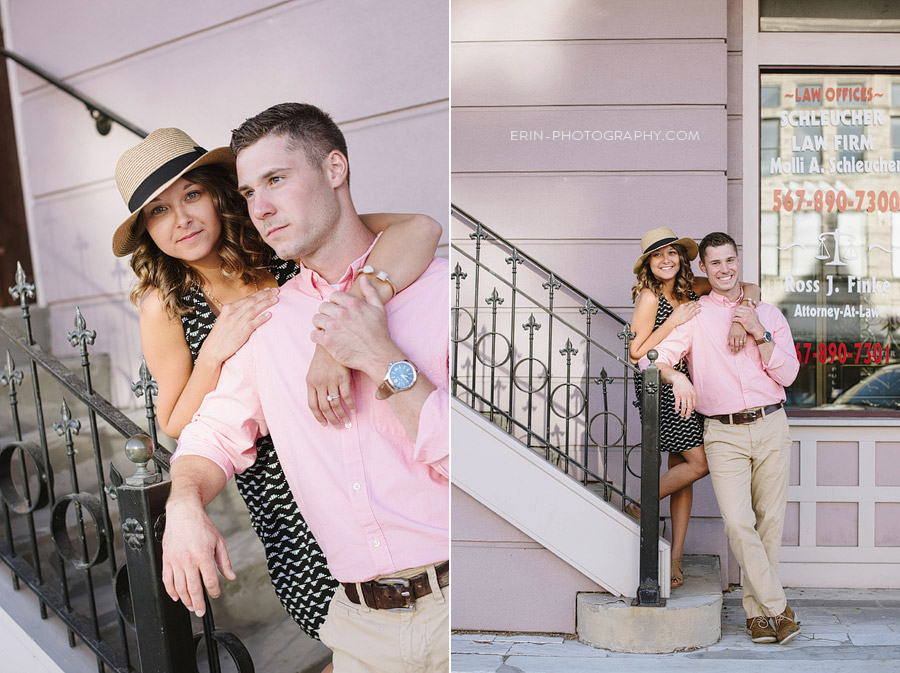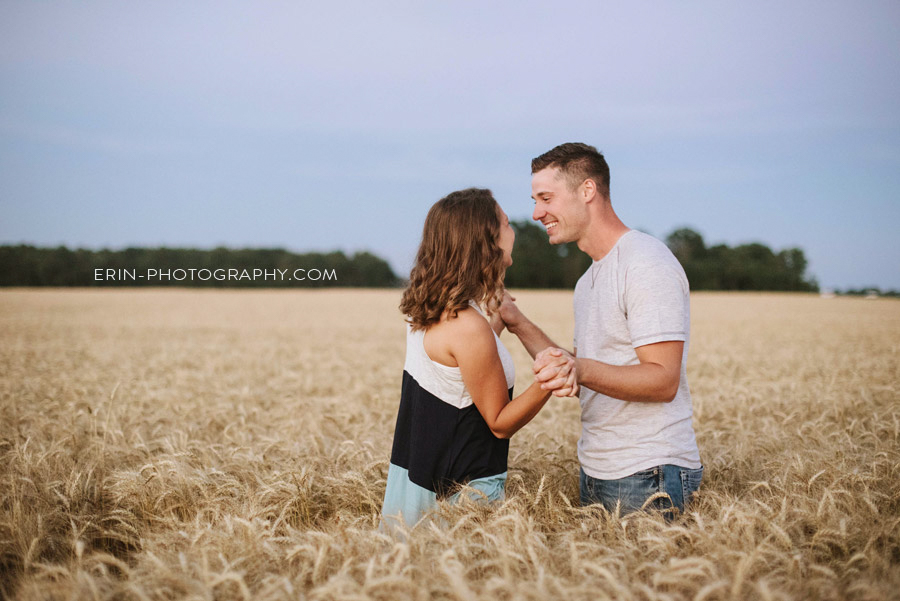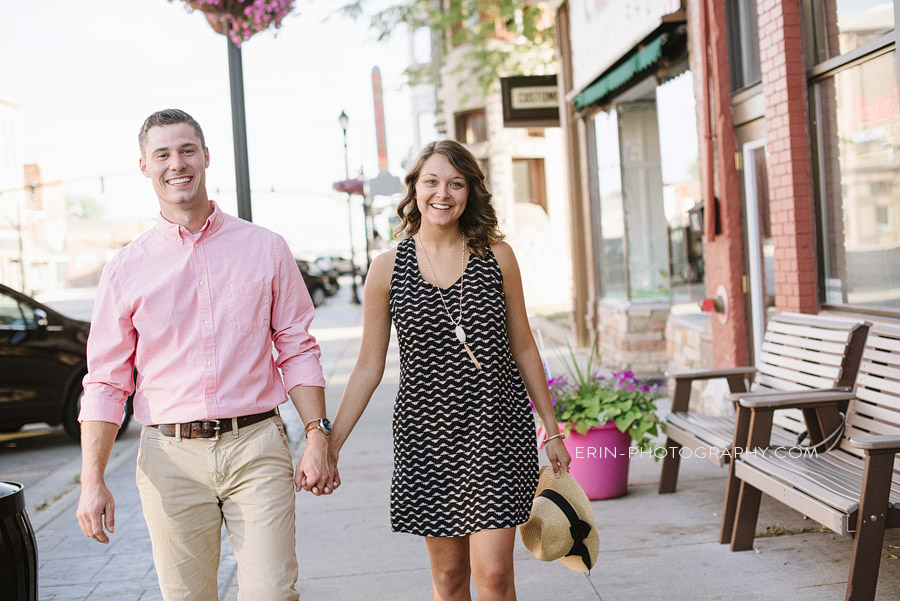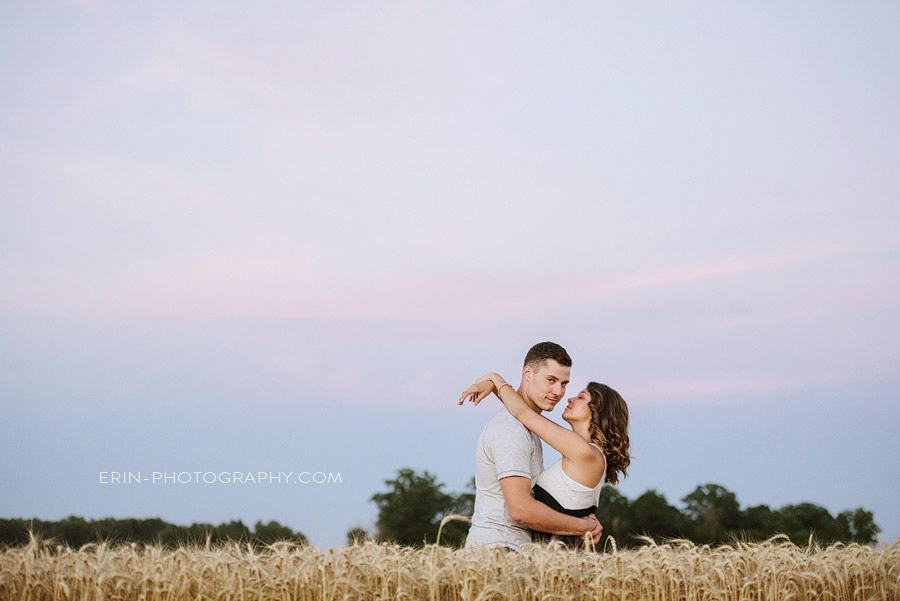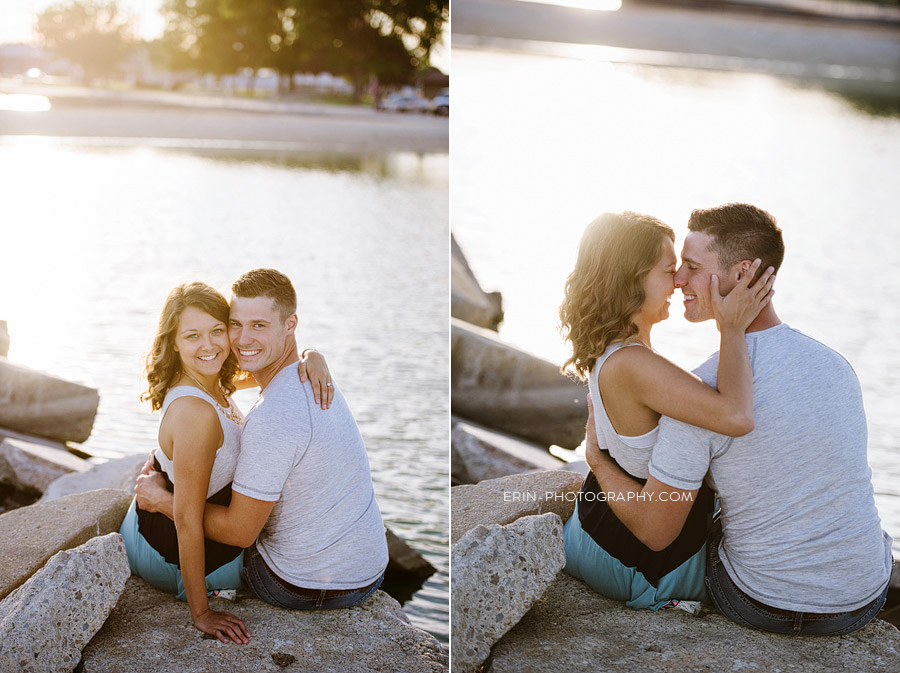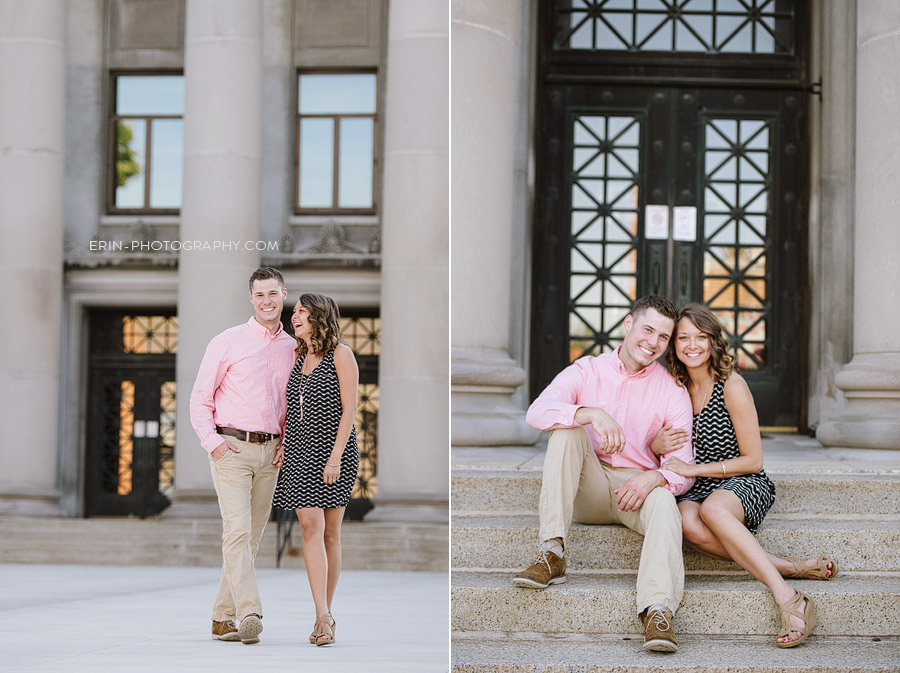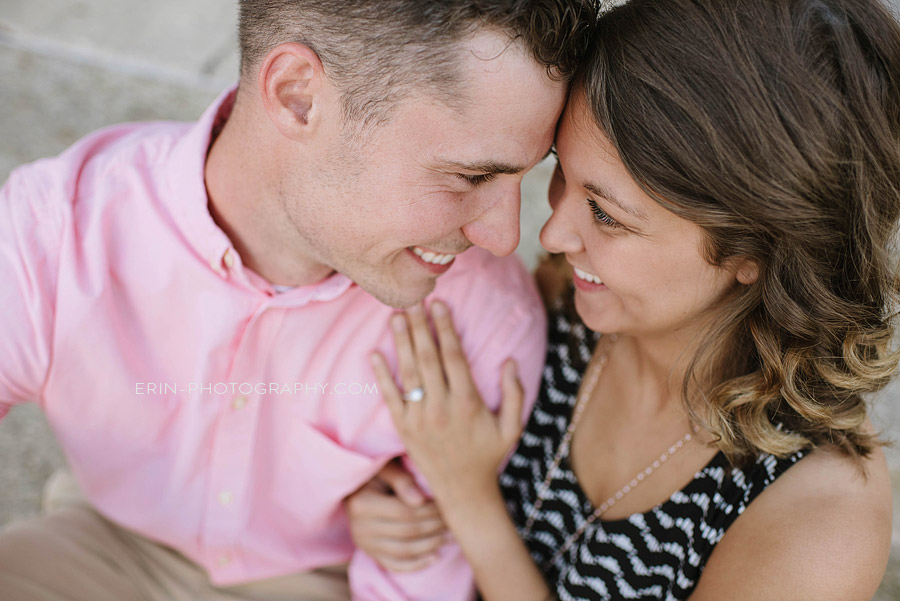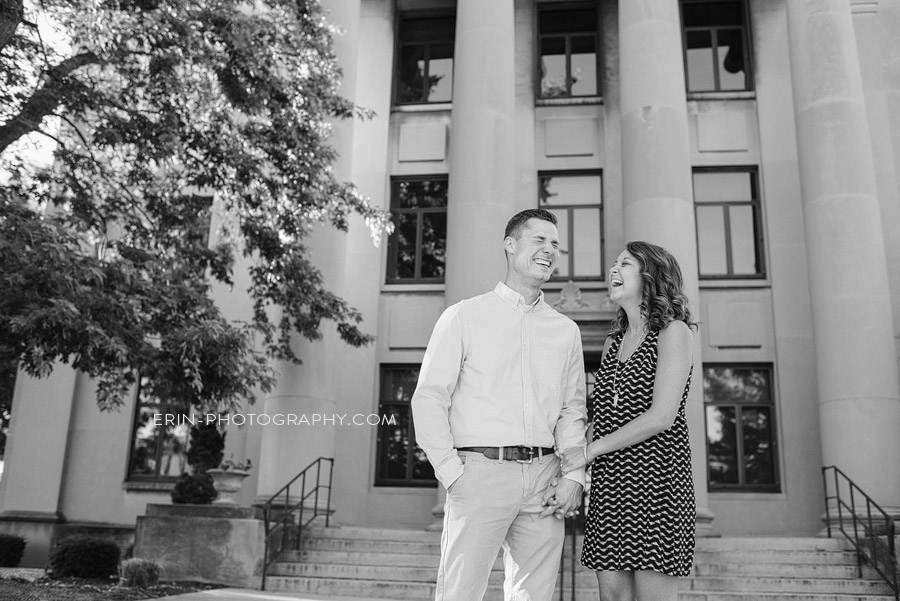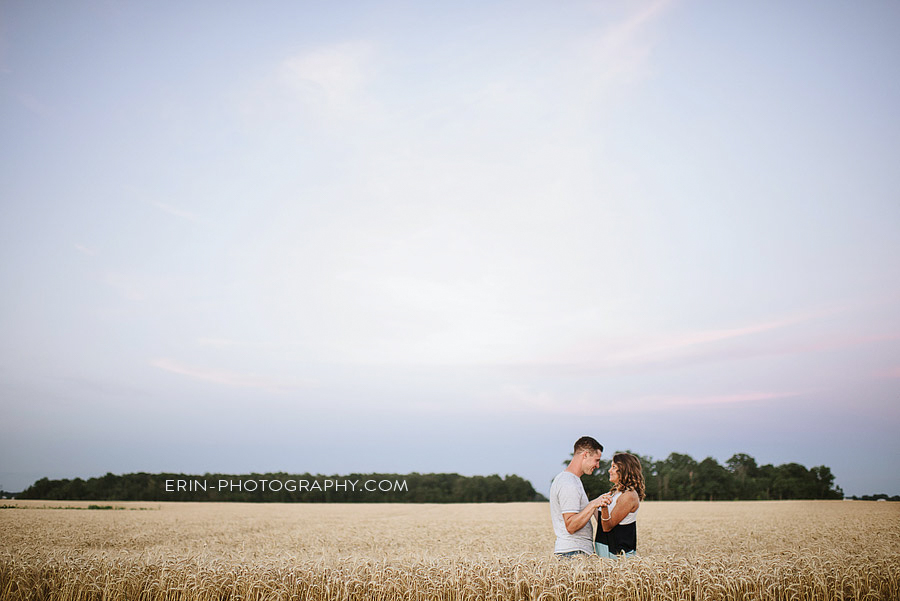 Brandi asked for three things for their session:  1.  To have some taken in Celina (check)  2.  To have a lot of variety (check)  3.  To shoot in one of the wheat fields they own back in Indiana-CHECK!  And that cotton candy sky was an added bonus :)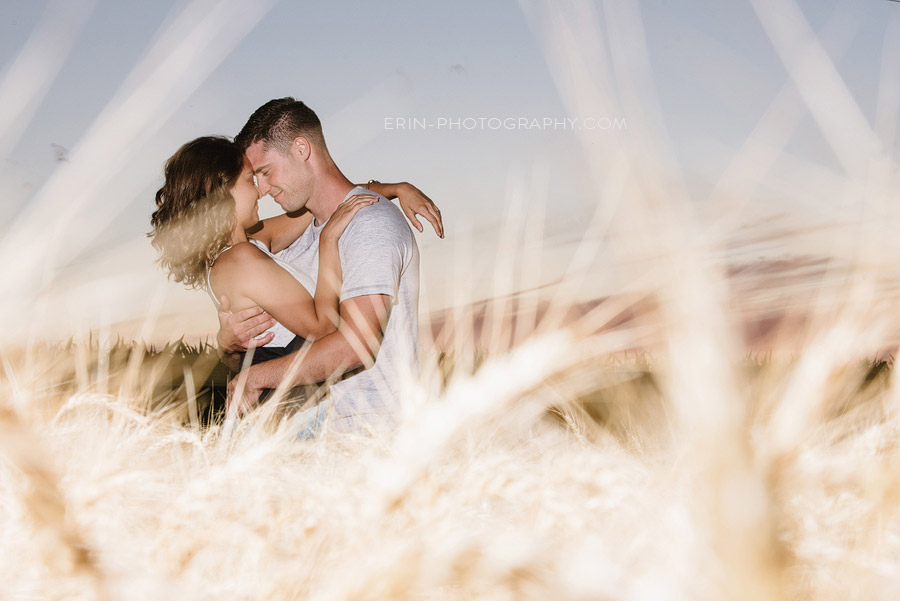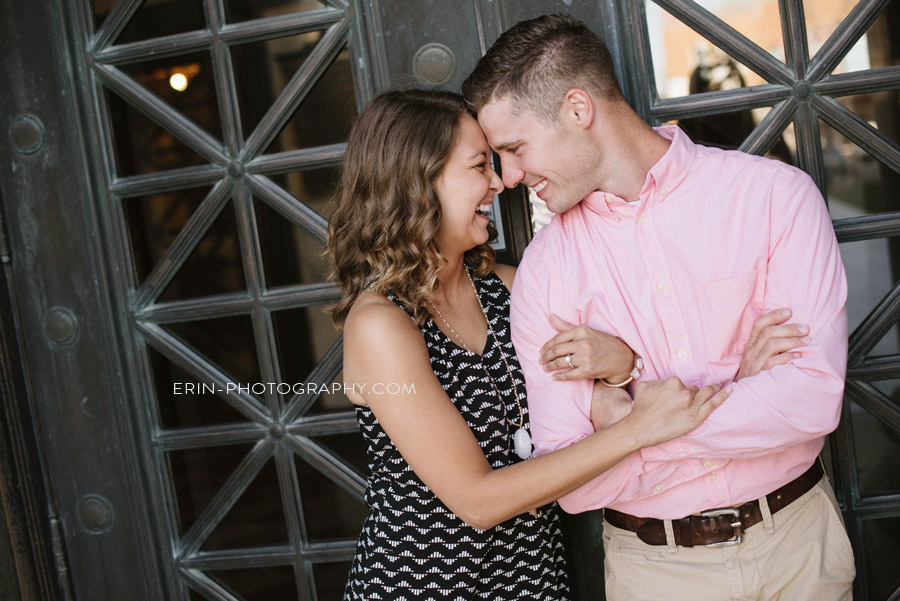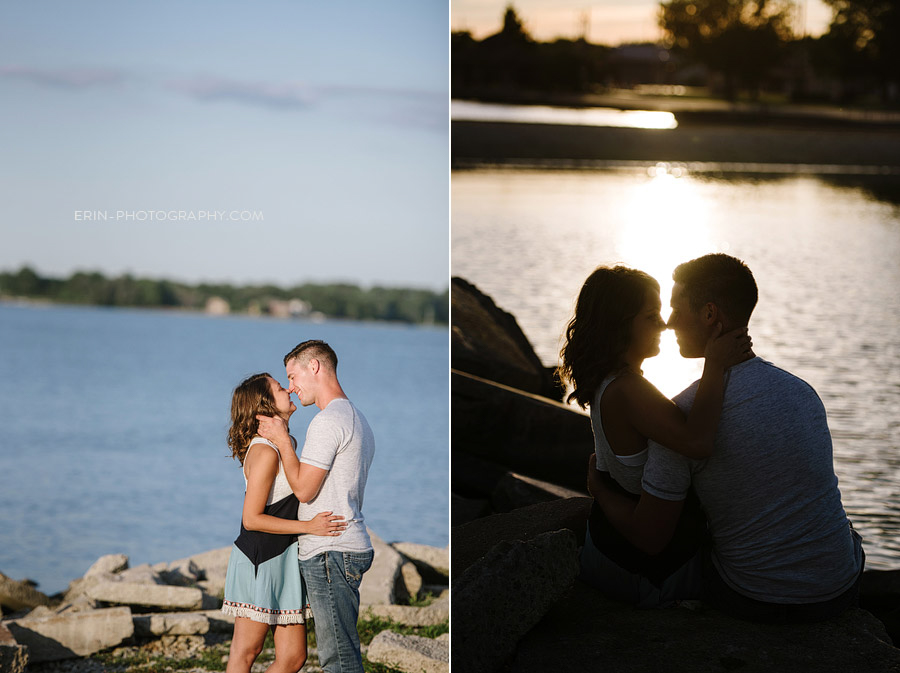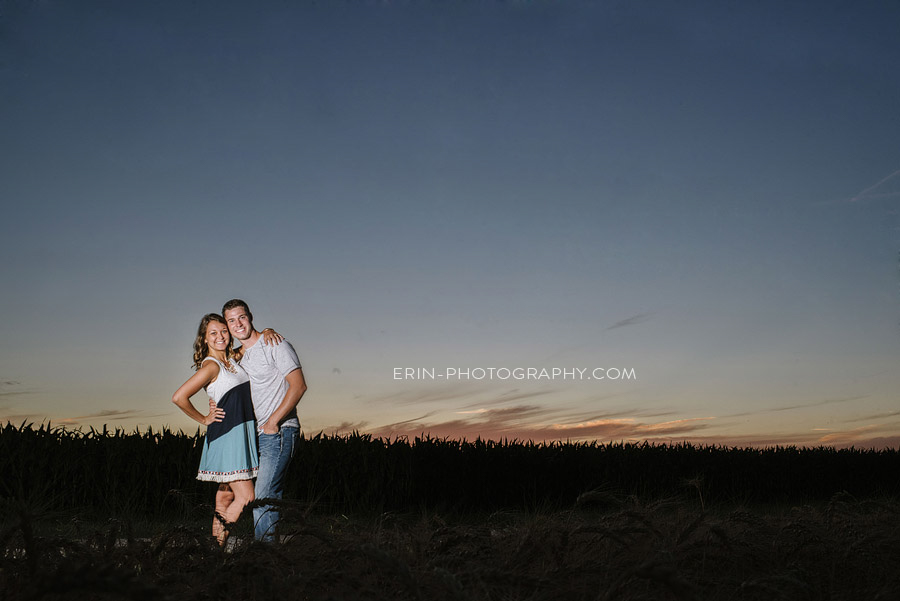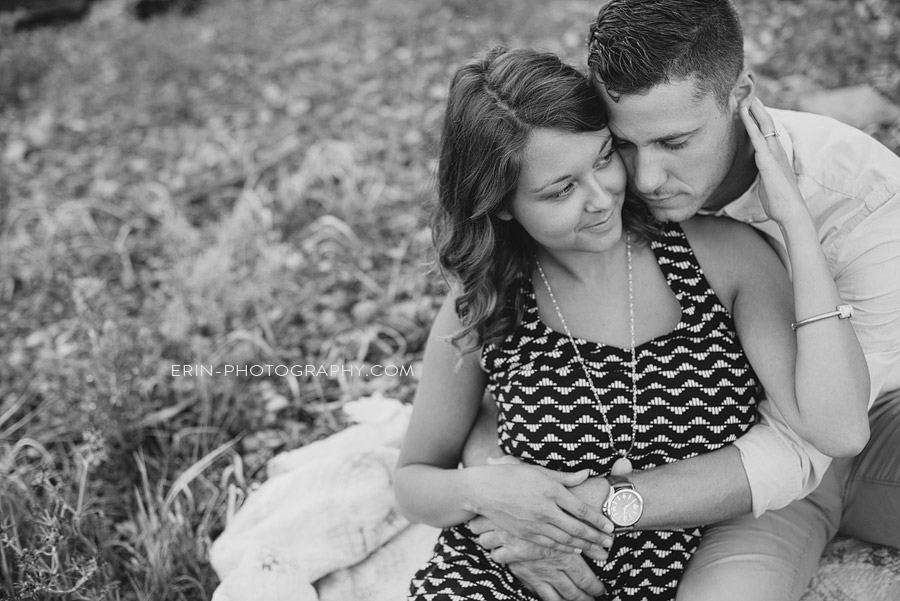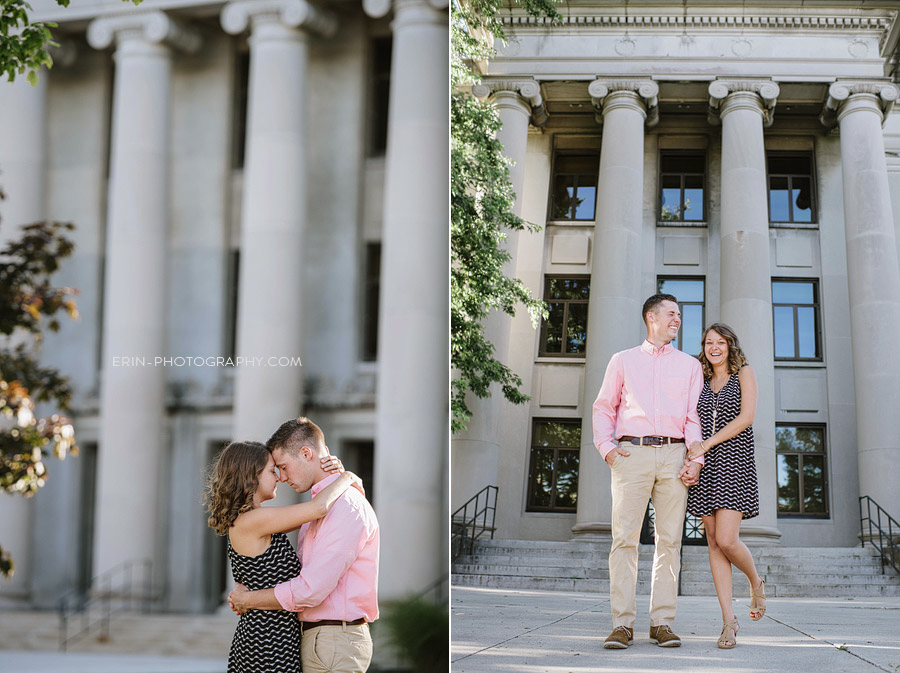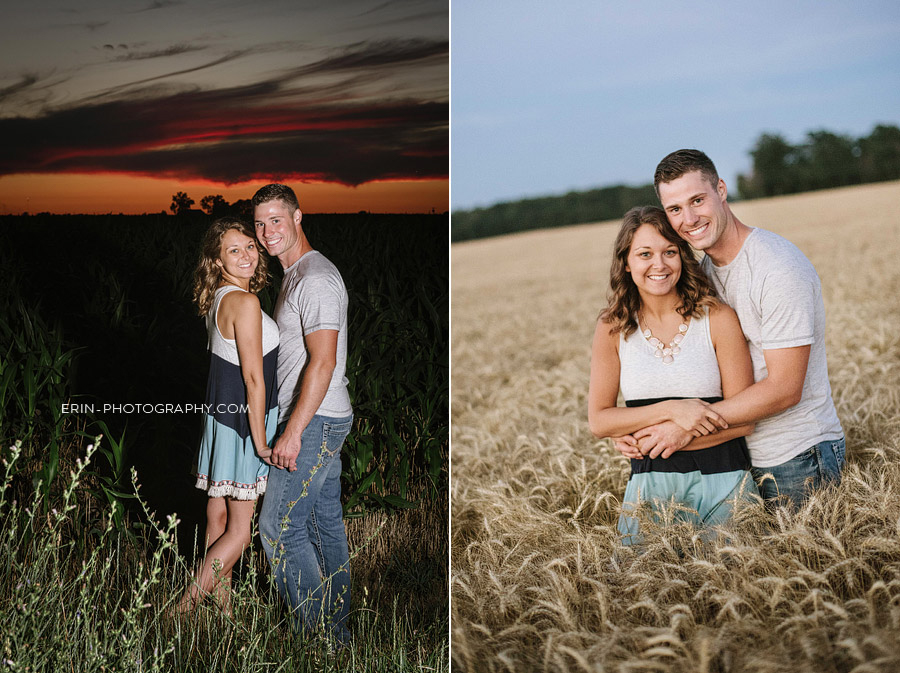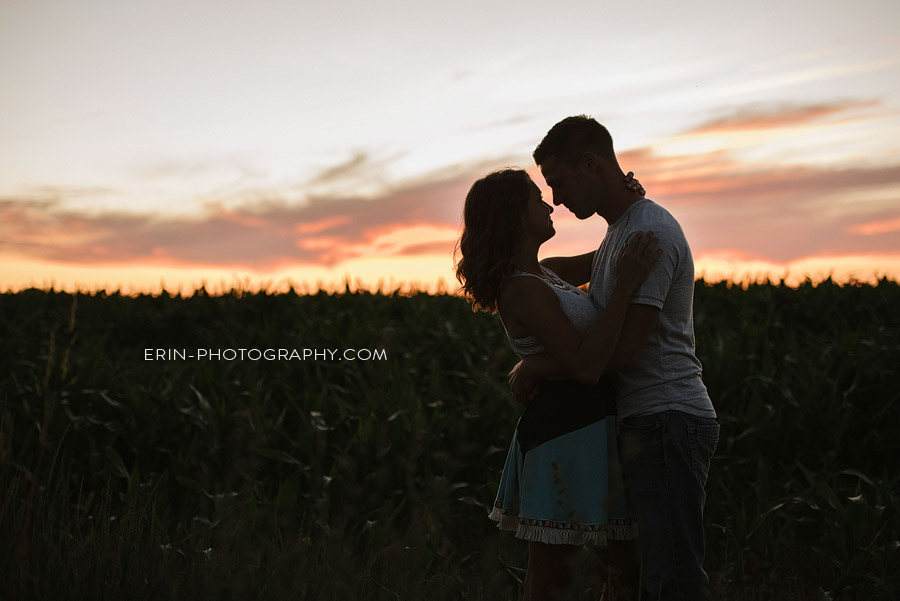 Brandi and Luke-THANK YOU for a fun night, for trusting me to check all these things off your listt and for being AMAZING!  I can't wait for your wedding :)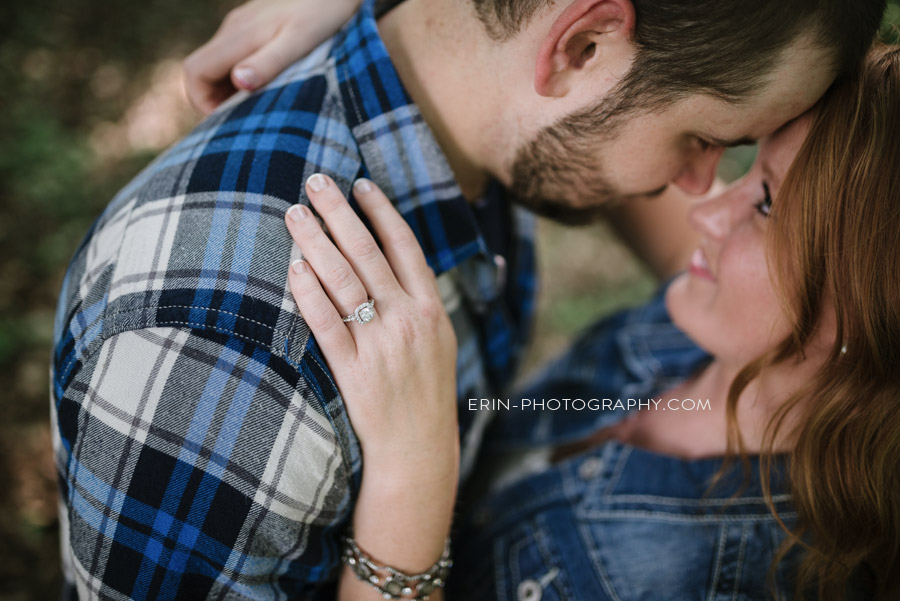 It's finally here.  Tomorrow is Jessica and Nick's wedding and I couldn't be more excited for all the pretty that is to come!  I knew from the minute she called me that we were going to have a ball with this-and we have!  I've never met anyone before that uses as much exclamation points in text messages as me…we're a match made in heaven!!!!!! (!!!!!!!!!!).  She's been a bridesmaid in many of my prior weddings and I'm so glad that I get to be HER wedding photographer now!!!
The week leading up to their engagement session included messages from Jessica like, "I can't wait for next week!" and "All I want is a sunset picture!!!!!!!!" (!!!!!!).  Then the day came….and the weather just didn't cooperate.  It was in the middle of the terrible June rainy crap that we all had to live through.  I made a tough call that it would likely be too wet to use the places Jessica had picked out.   And what did it do that night..it cleared up and was sunny.  And the sunset was amazing.
That has to be the worst part of this job.  Deciding when to try and when to try again.  So, I was just praying that the next night would be just as pretty.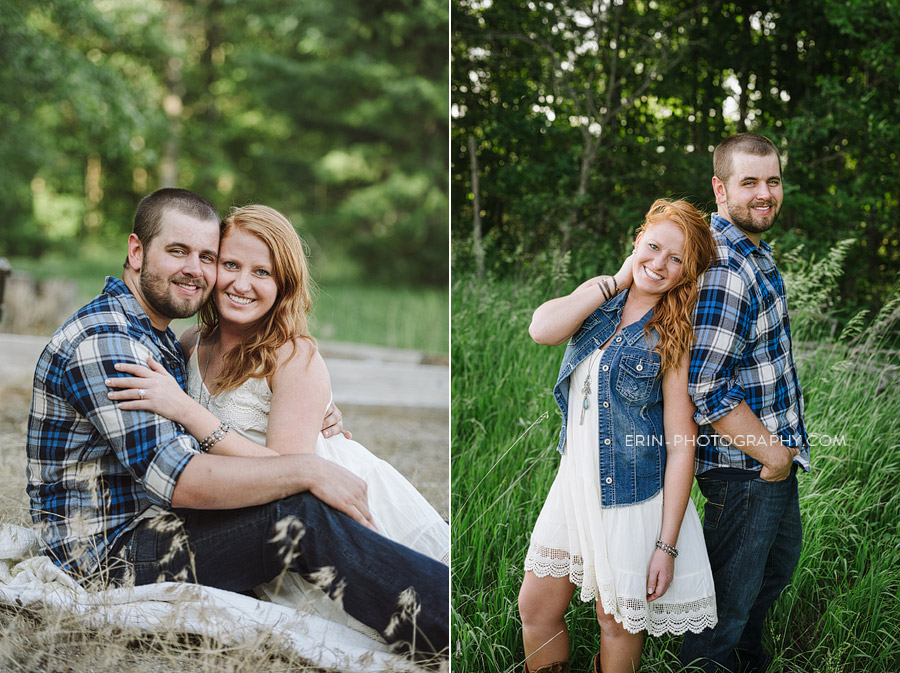 Nick, like most men, tolerate engagement pictures for the woman they love.  Nick was just coming off of a long night of work and it was HOT in this flannel shirt, but he was wonderful!  He has the best smile and Jess knows how to pull it right out of him.  We started the session on Nick's family property-I love places with meaning!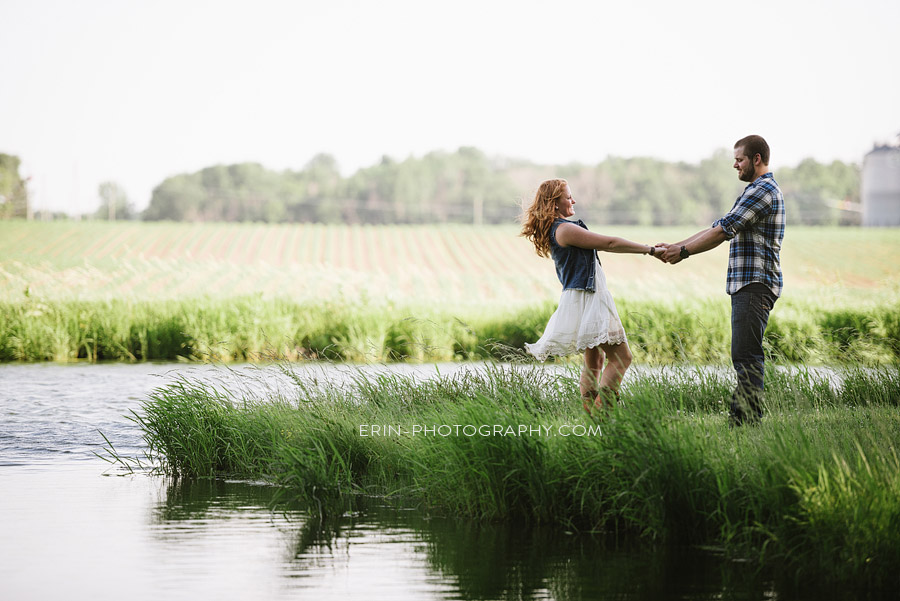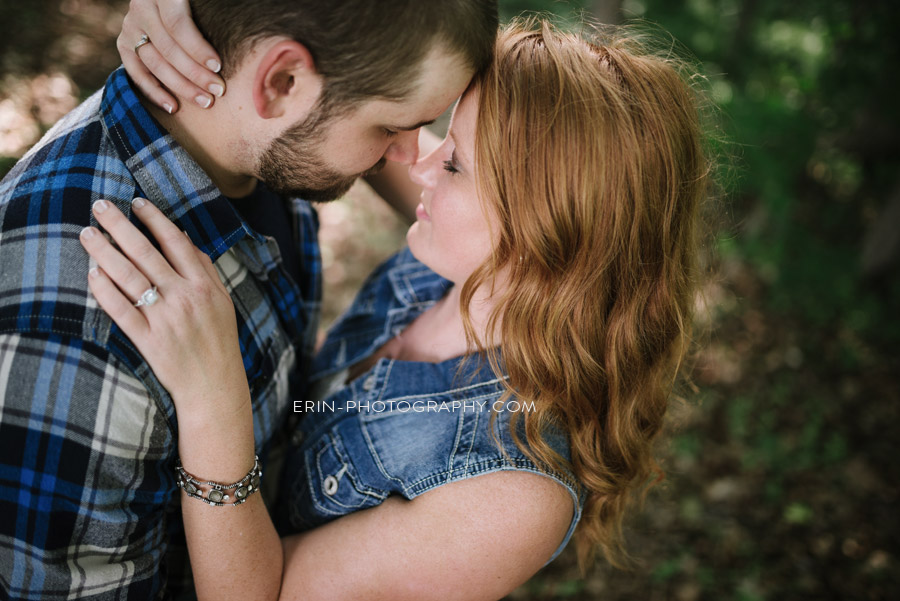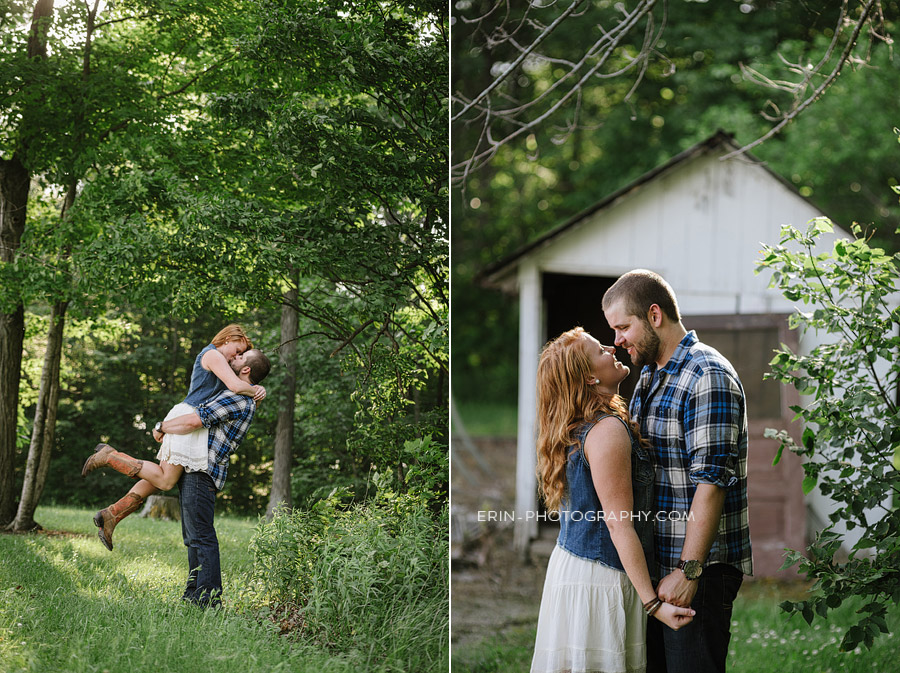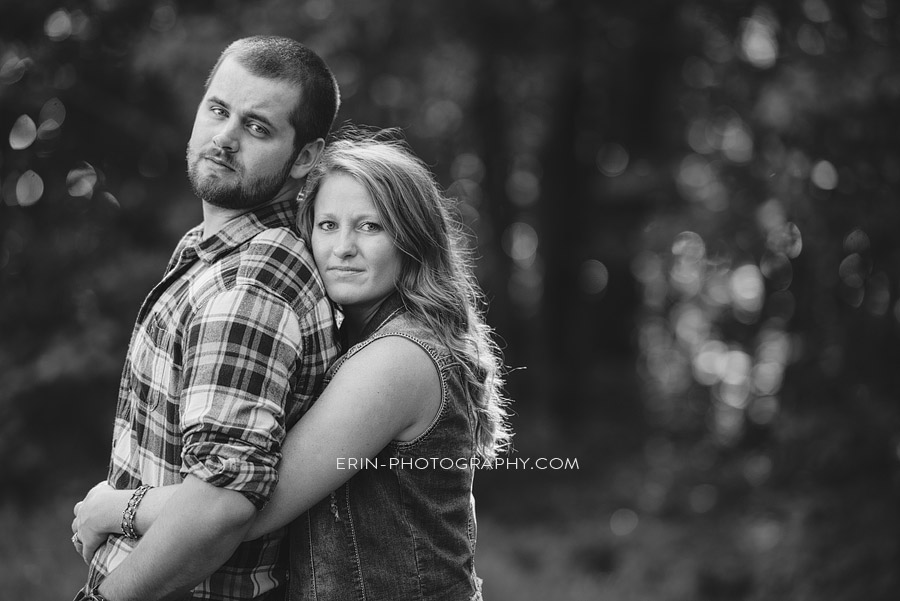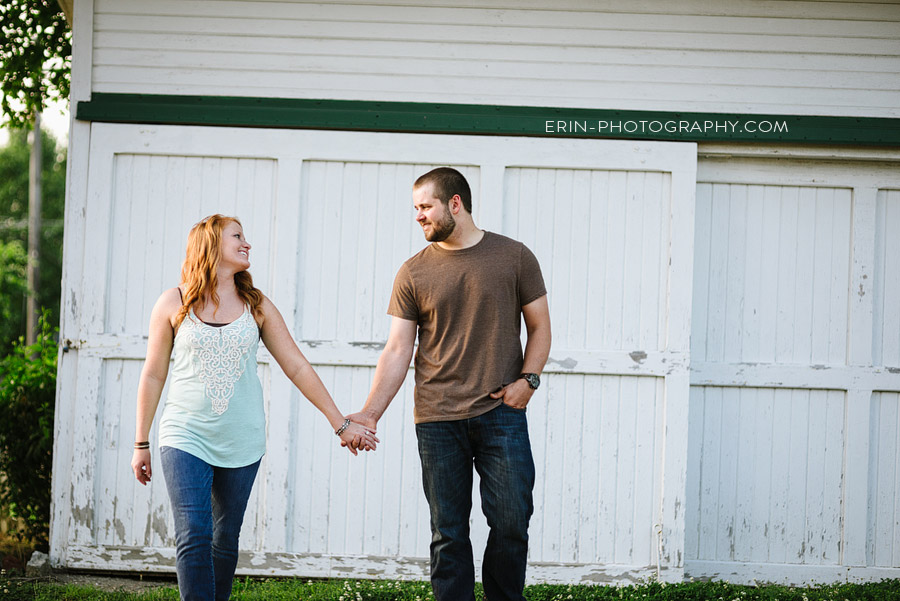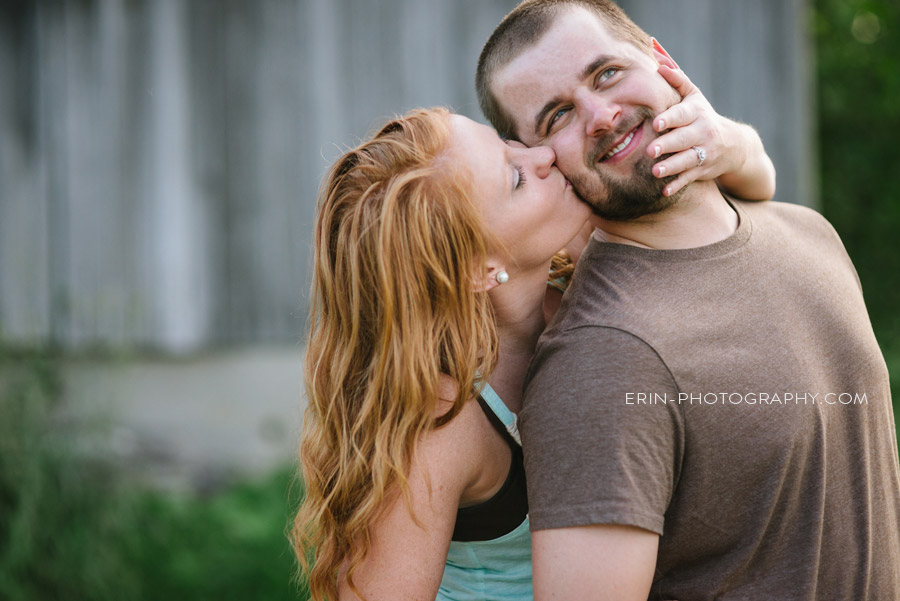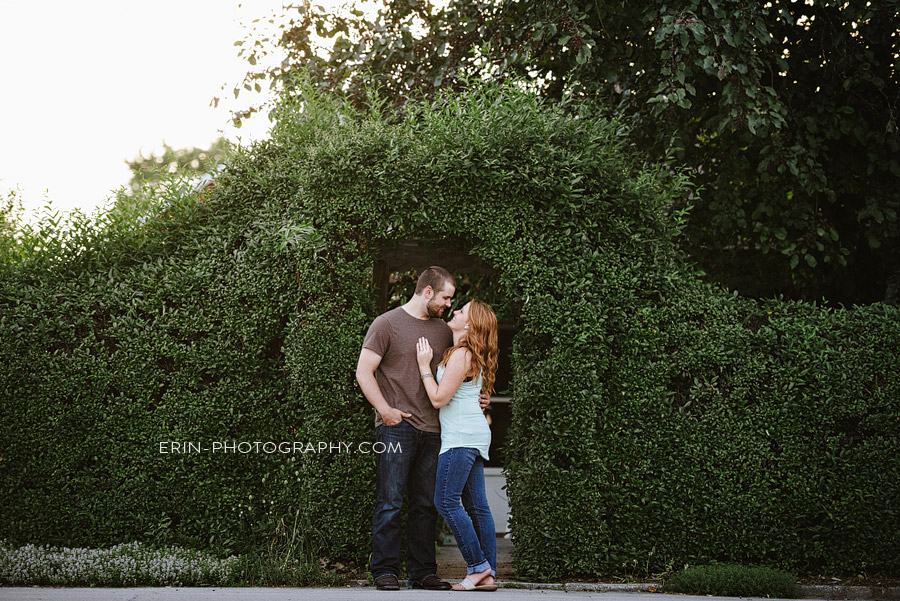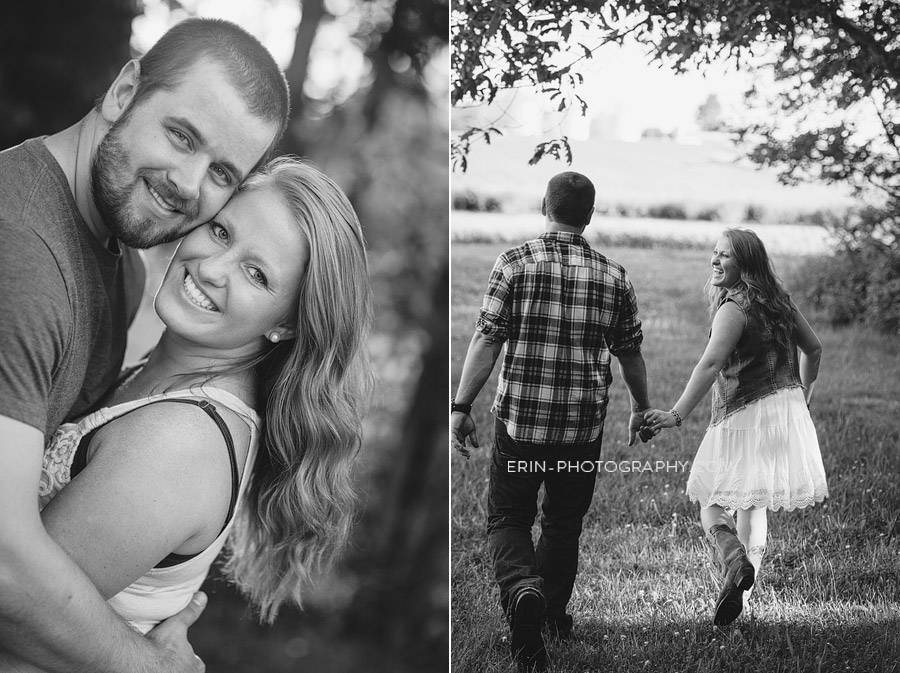 After the woods, we headed South, stopped and got Nick an energy drink and prayed the storm that was on it's way would miss us….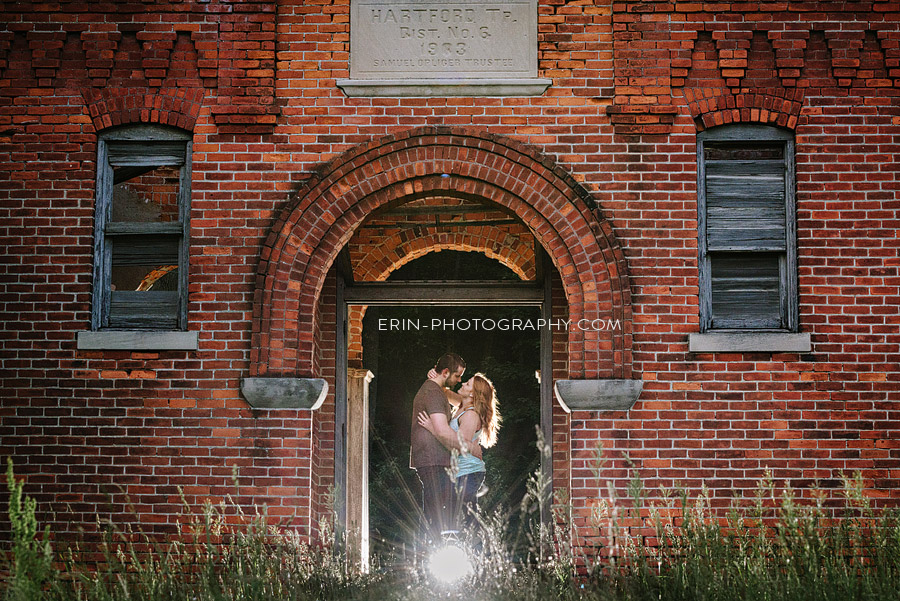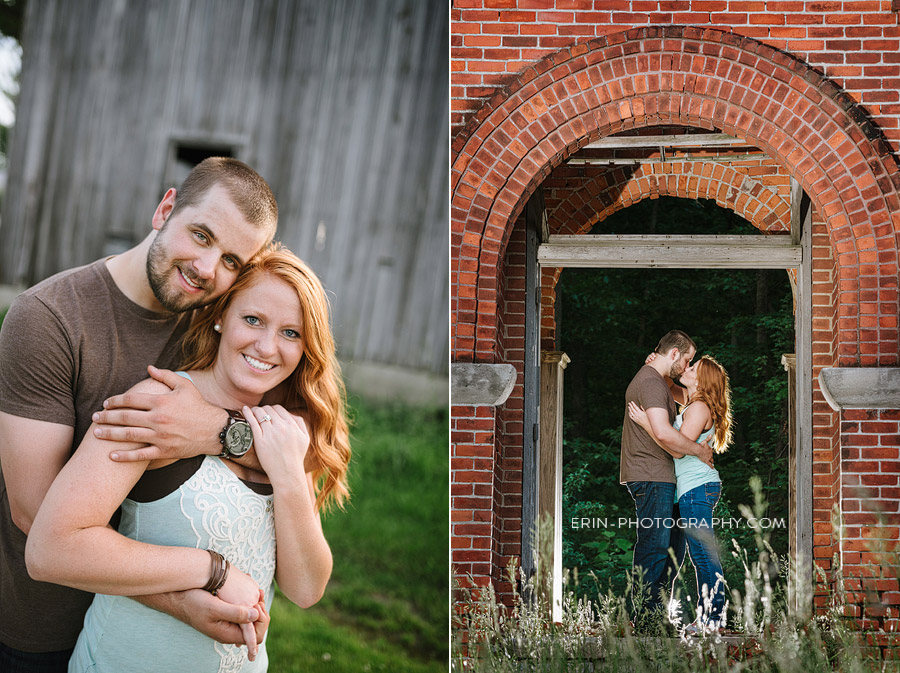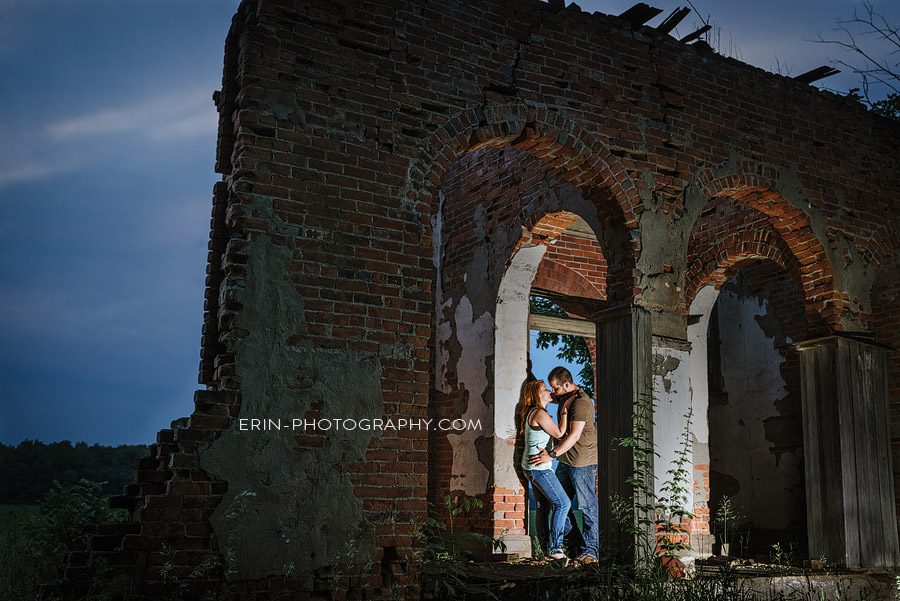 We were shooting in this field and I was loving this gorgeous sky.  It wasn't the crazy colorful one from the prior night that we had missed, but it was still stunning.  I kept checking my radar and could see the sun had set..and the storm was close.  And then to the North, I could see some color in the sky hiding behind a woods.  I literally made a last minute decision to pack up and try and follow it!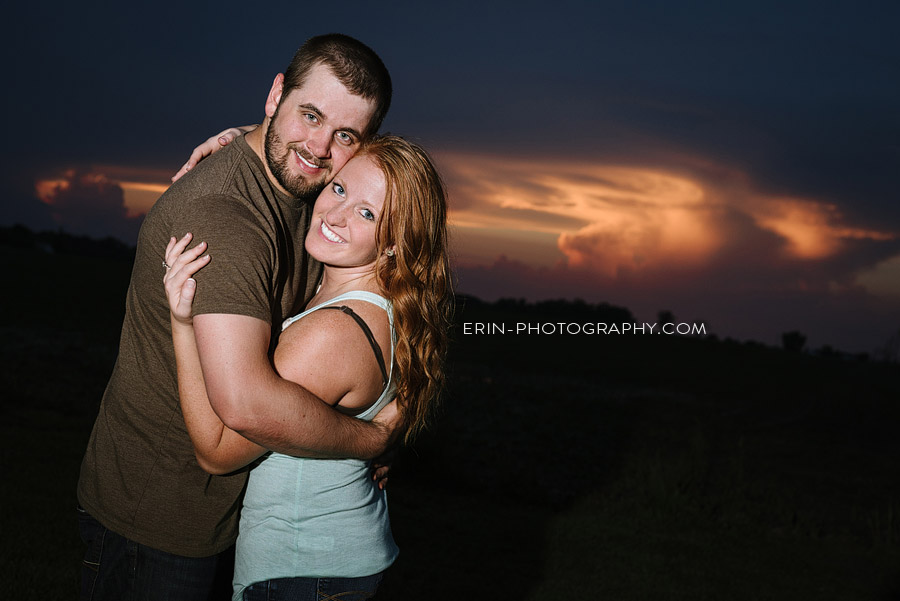 I'd say the risk paid off.  I have never in my life seen a more stunning sky.  The colors, the textures…..SERIOUSLY!!!!!!!!!!!!!!!!!  I'd say the call to wait until this night was a good one!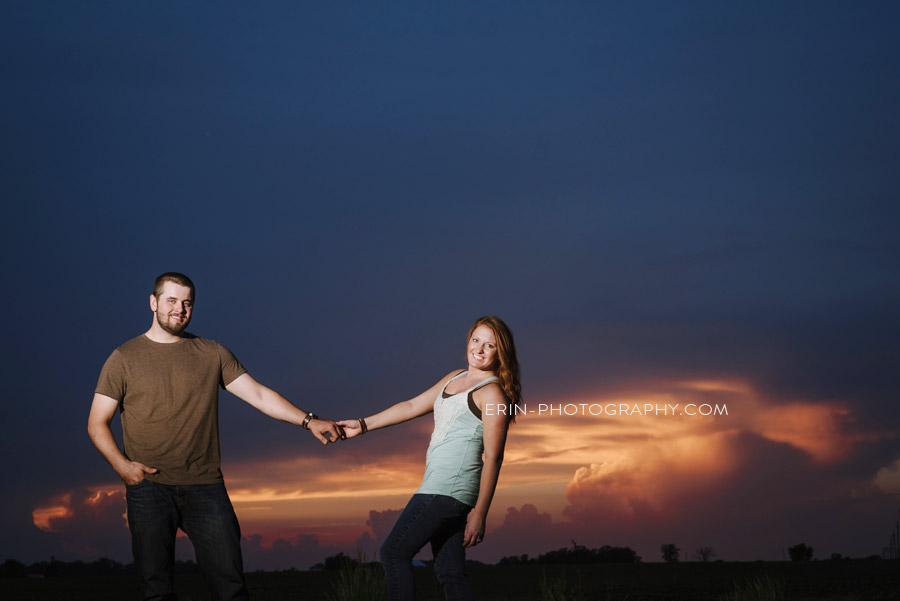 Nick and Jessica-tomorrow is going to be perfect….and I've got my cowboy boots ready to roll!!!!!!!!!!!!