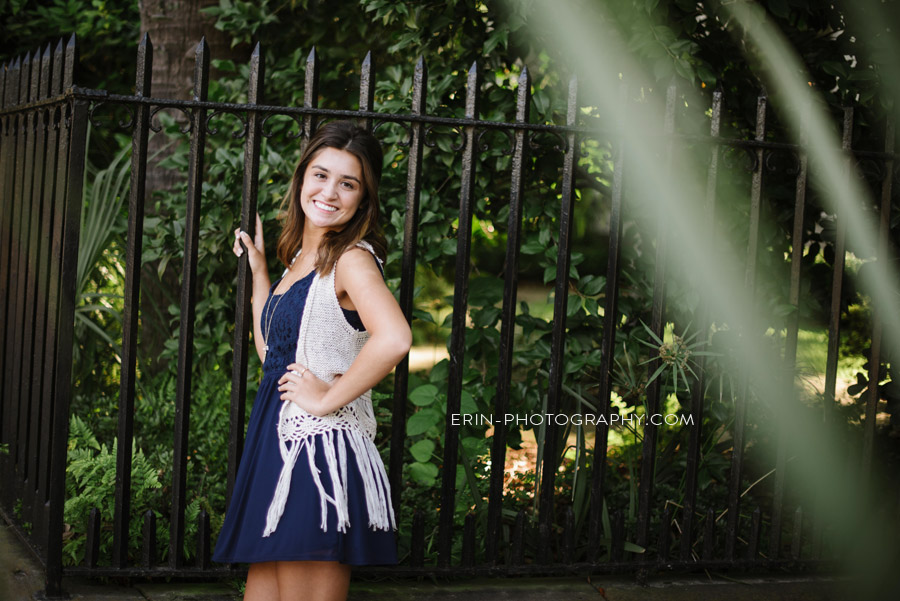 Oh goodness…these images make my heart happy.  First of all because the backdrop is my favorite place in the world.  Secondly, because Jamie is such a sweet, special girl to me and she probably doesn't realize that so many others feel that way about her too:)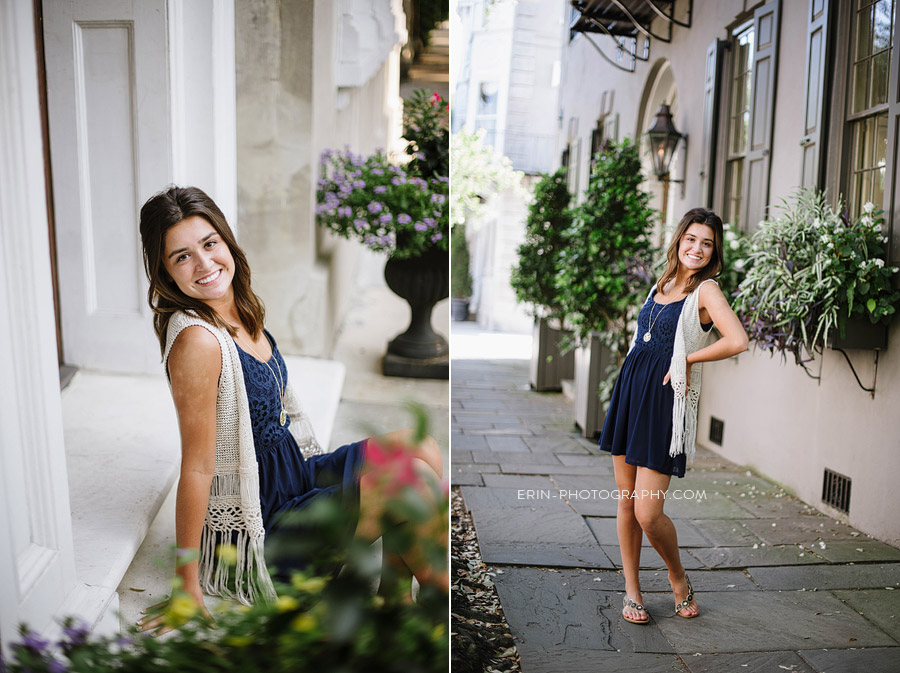 Last month, Evie and I packed up and headed south for another year of dance Nationals in Charleston, SC.  Yes, I know…what are the odds right?  It's rough, let me tell you ;)  We love this city and along with us is our dance family sharing a week of relaxation, beach houses and oh yeah…dancing.  I don't get the chance to do many Sweet 16 sessions but not every 16 year old goes to Charleston with her photographer in tow so you HAVE to take advantage!  We got up EARLY and just started walking a few side streets and with Jamie there, every little nook and cranny of Chuck Town looked absolutely perfect!!!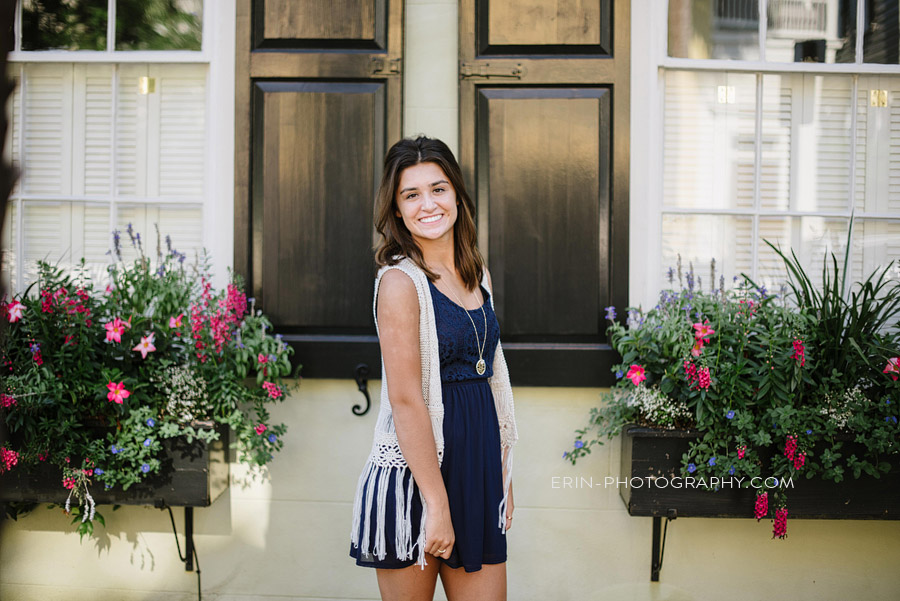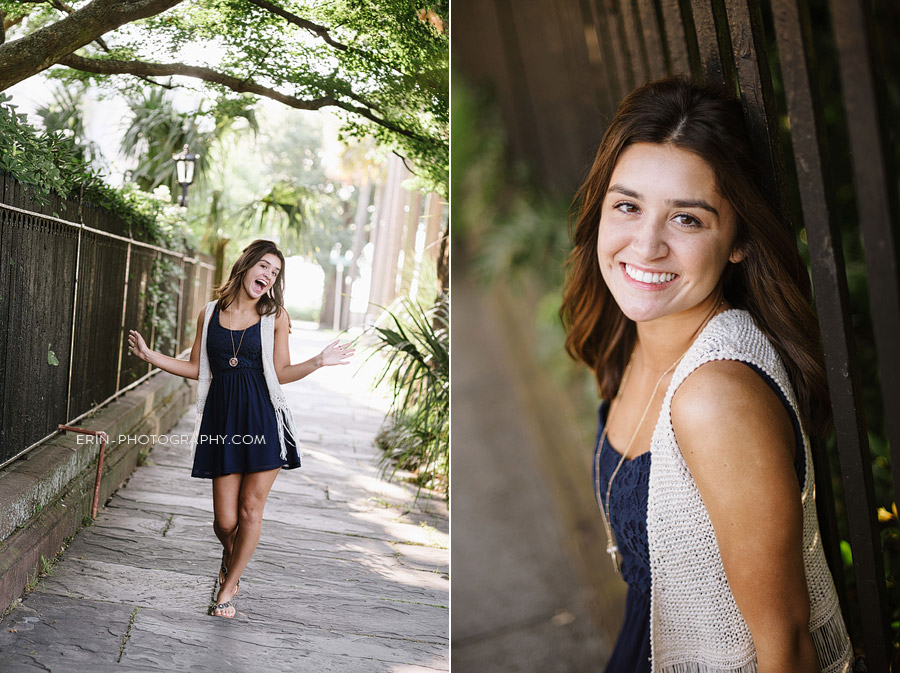 You might remember we did Jamie's sister, Jenna's bridal portraits here last summer too!  I tried NOT to use the same spots (especially since Jenna was watching-HA!) but I'm pretty sure Jamie made it her own.  For the record, I tried to get Jenna to do a maternity session while we were there too (yay-baby Koons coming in November!) but that darn Jenna was barely showing while we were there!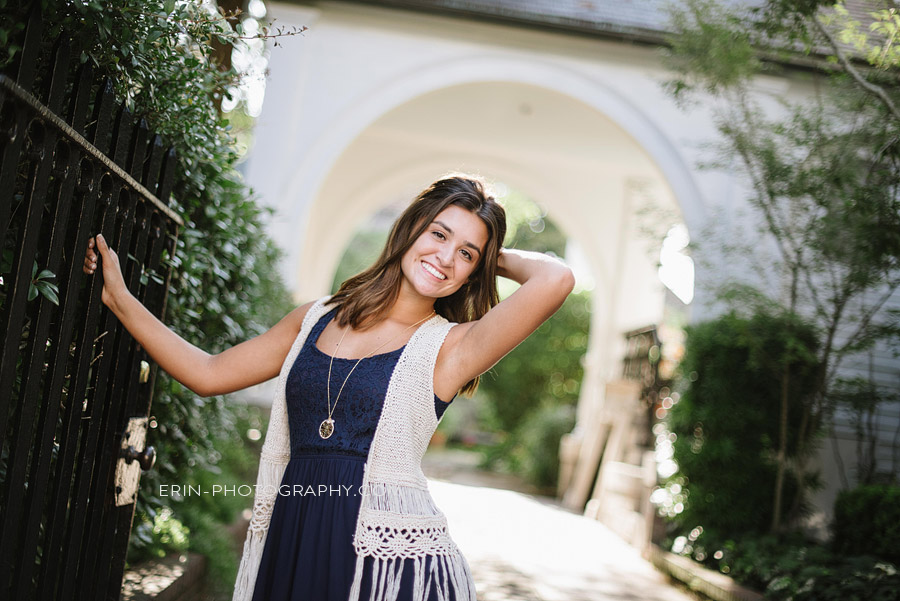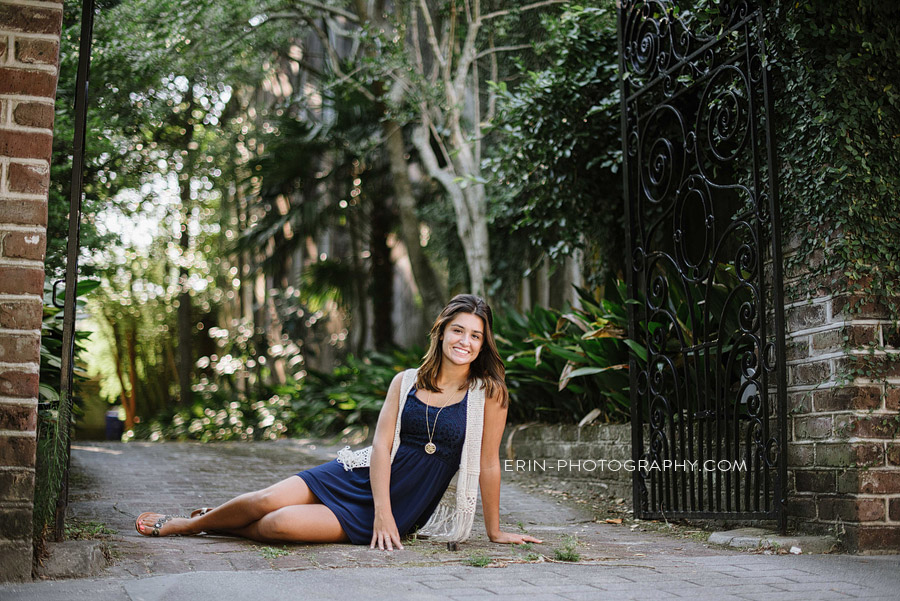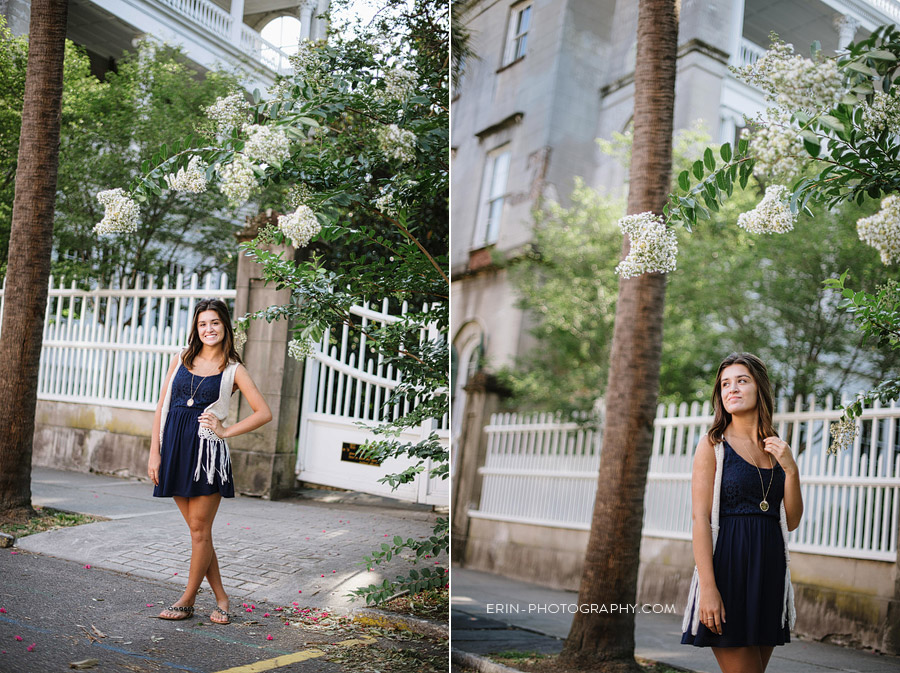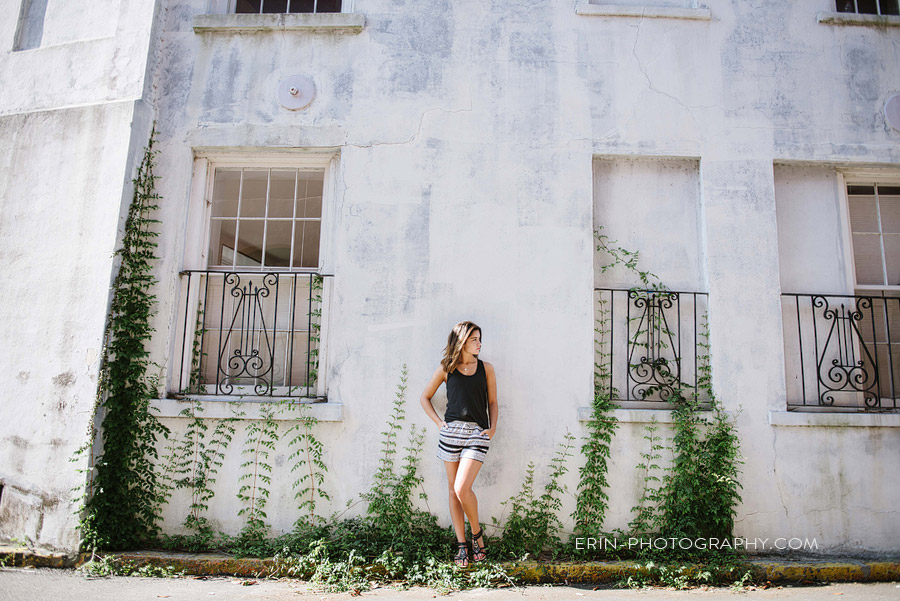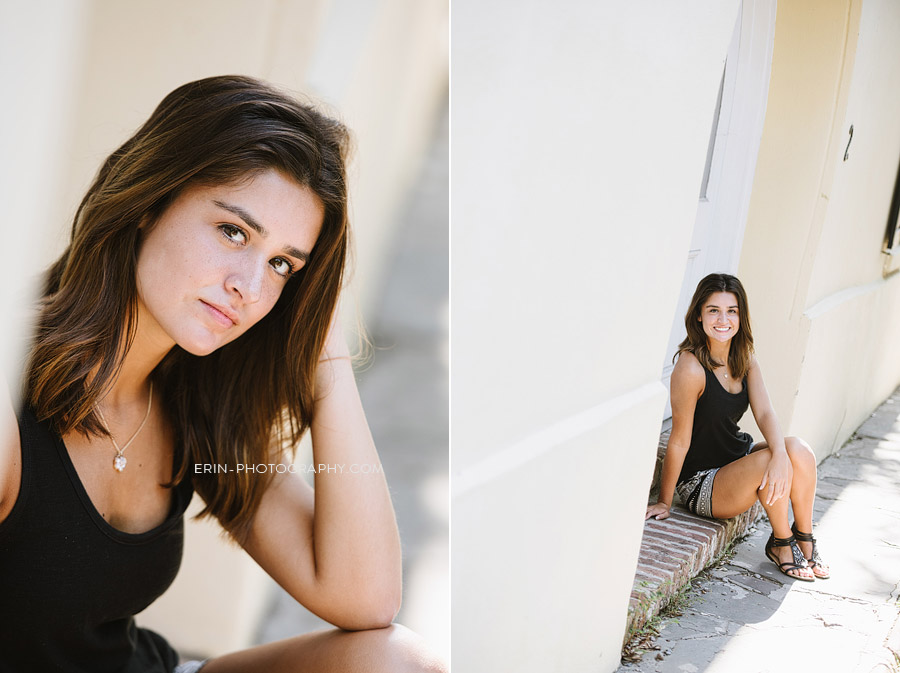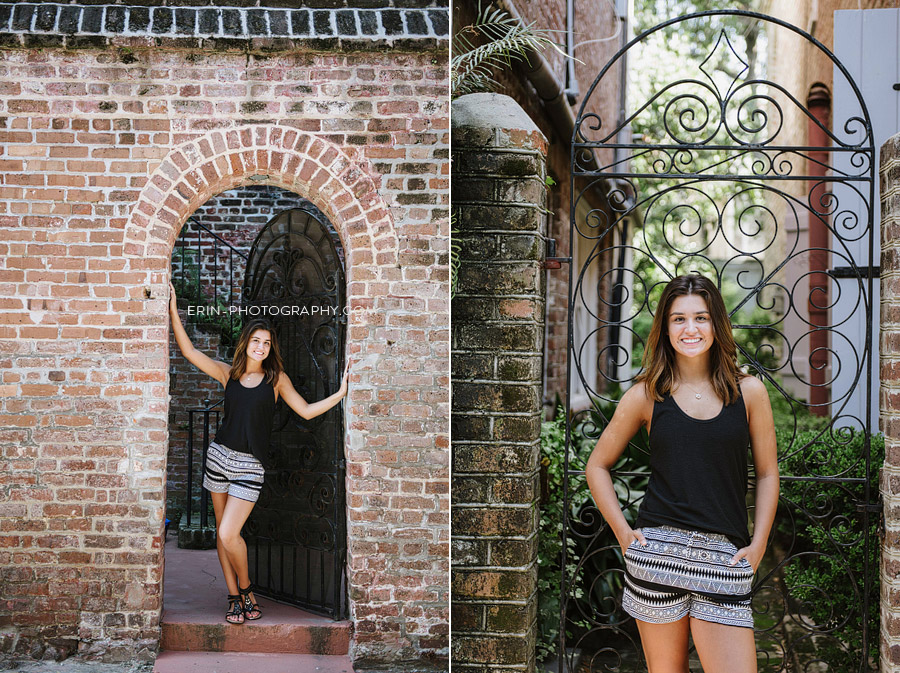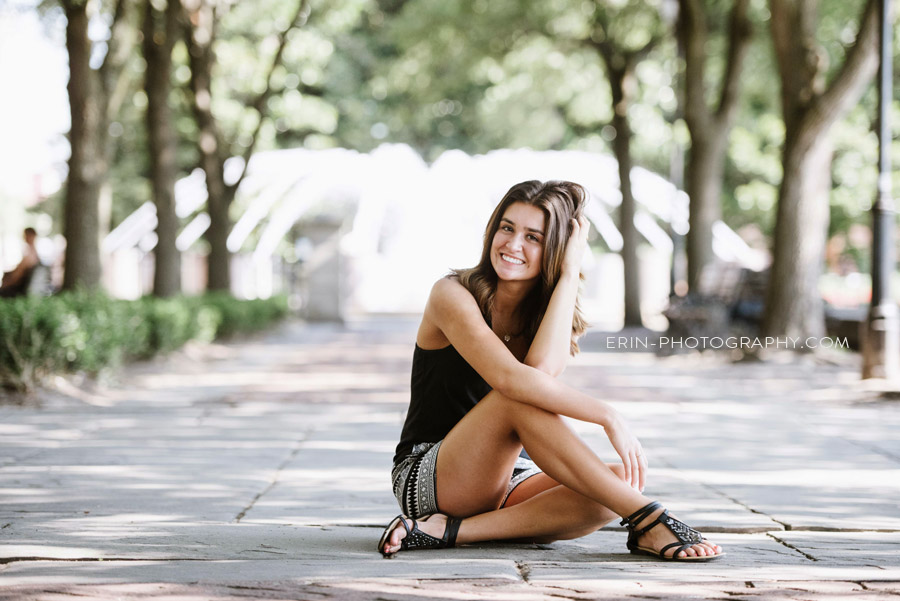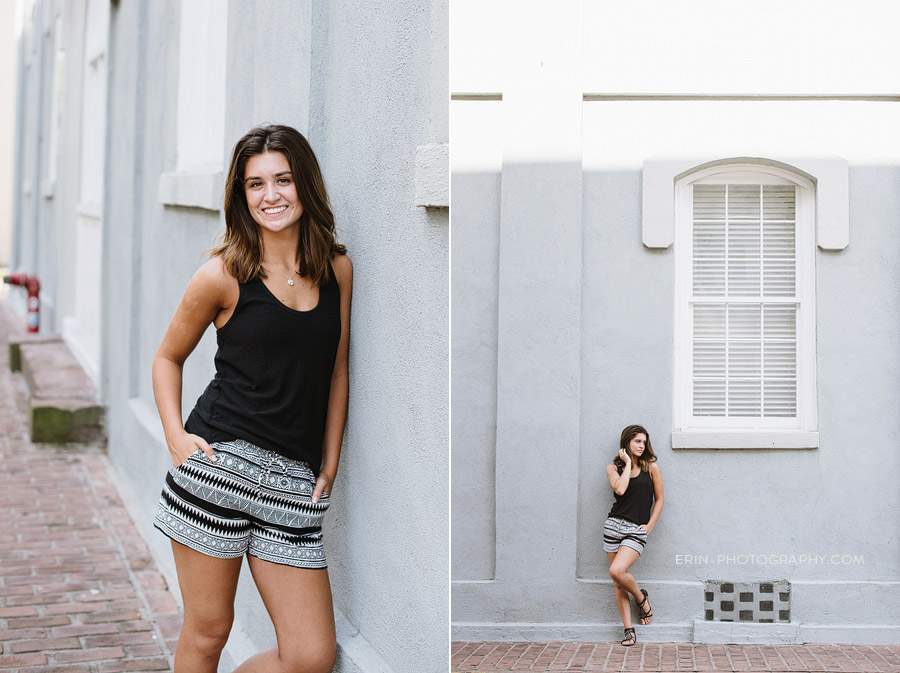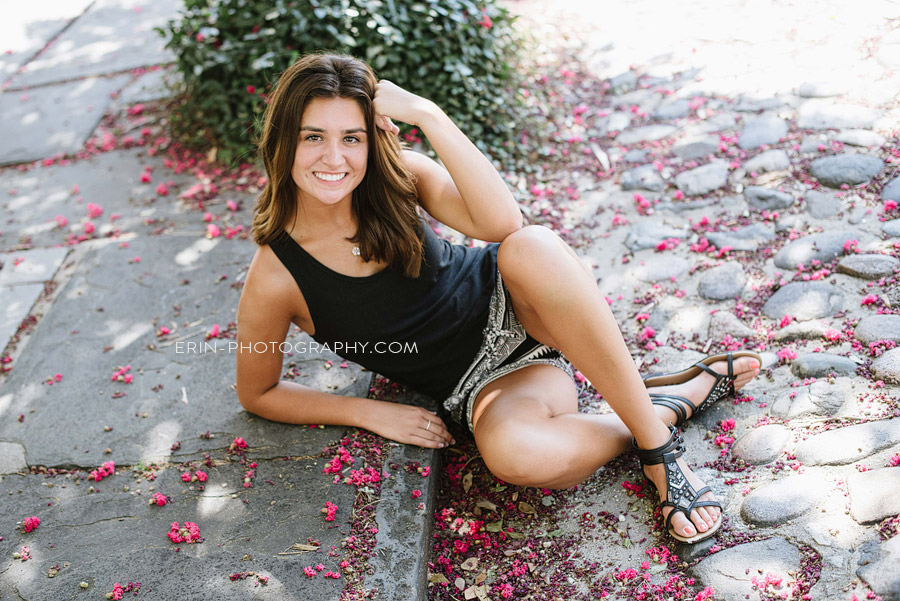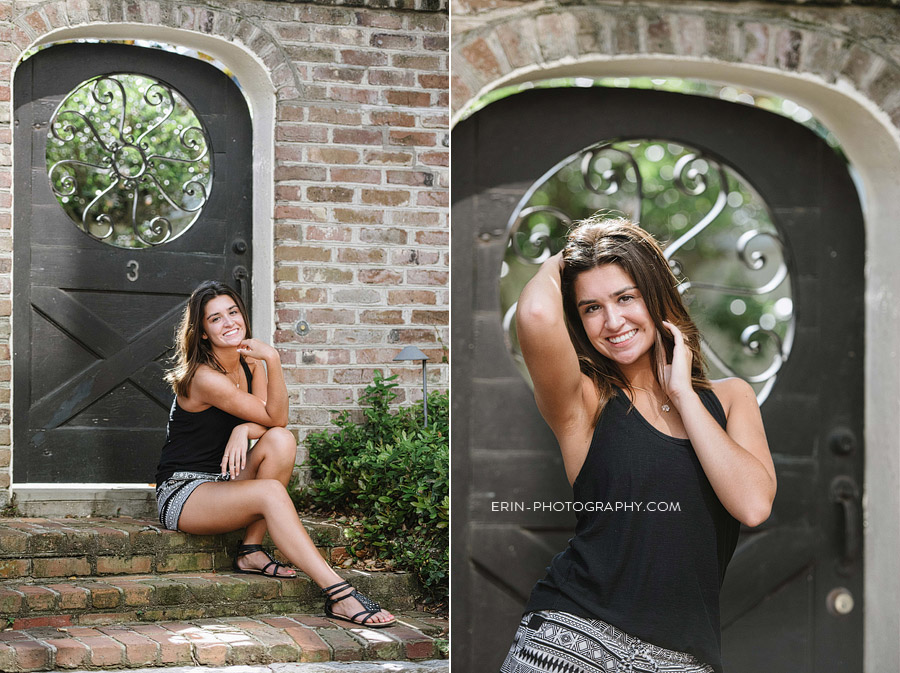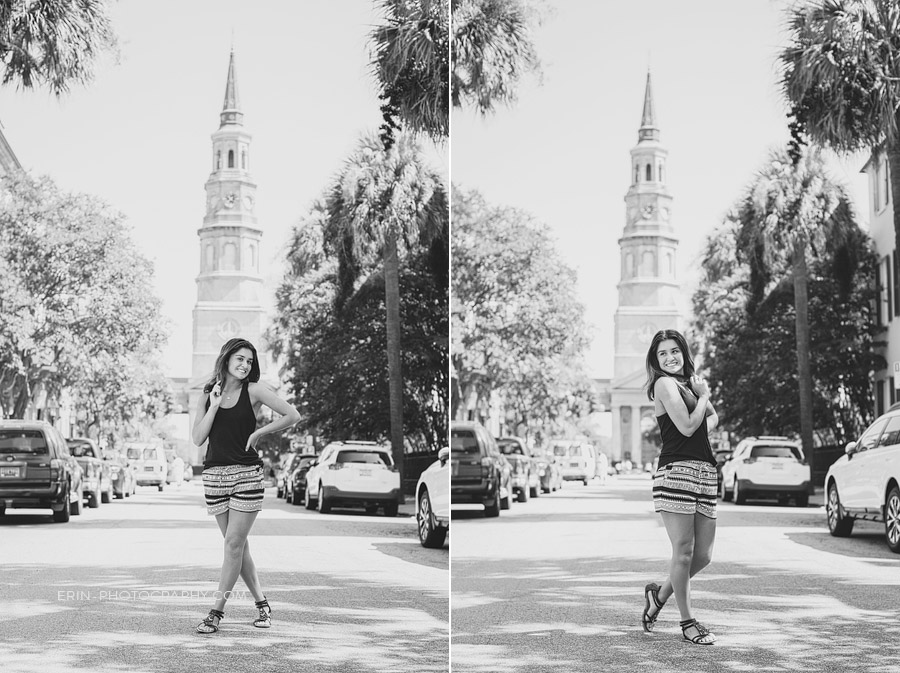 We had our family pictures taken in this exact spot last summer too!  Some things in Charleston you just have to get every time you are there!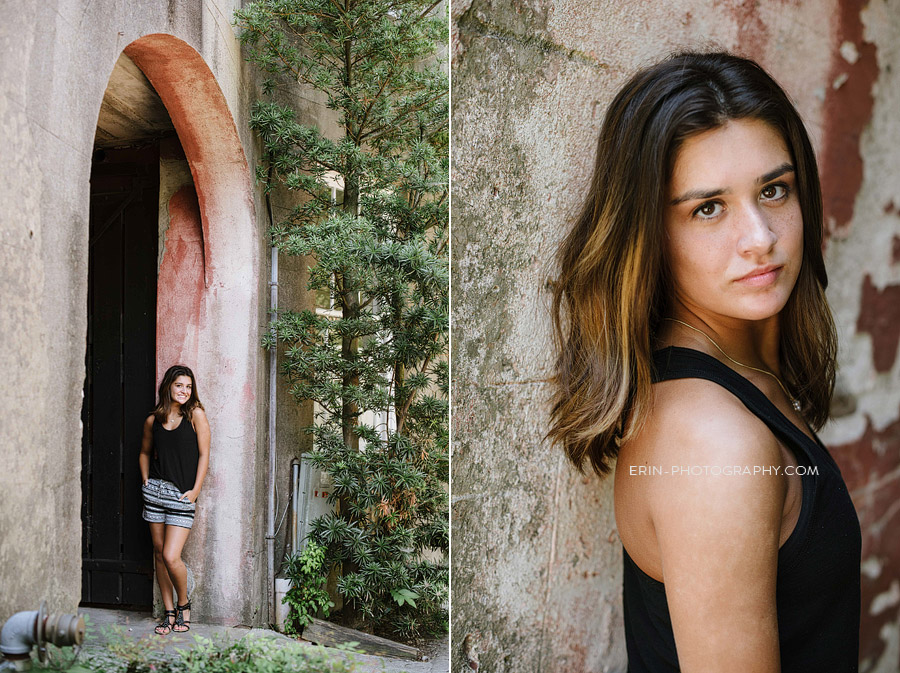 We finished in town before the heat of the day hit then took the afternoon off before finishing up at sunset in Folly Beach.  The light  was crazy pretty!  I also photographed ALL the girls from our beach house that night too..you'll be seeing those too!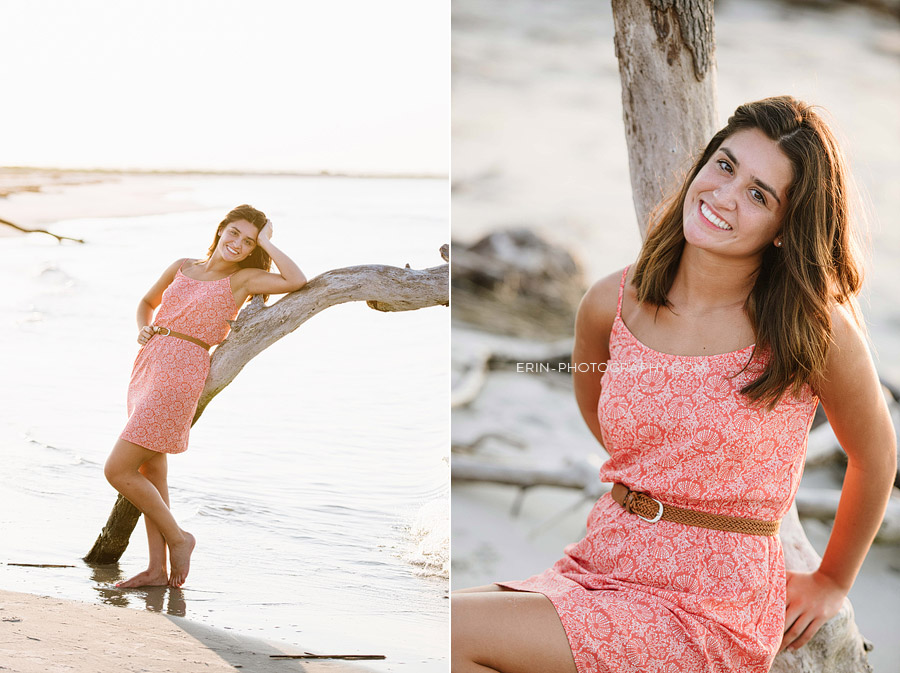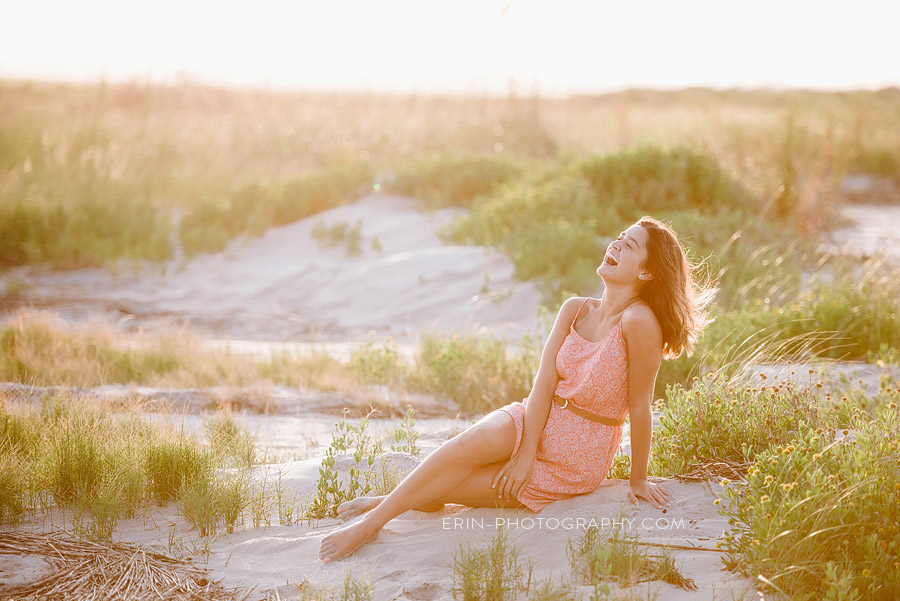 Hard to pick a favorite but Jamie laughing is GOLD!  I adore her personality and her friendship with my daughter, especially.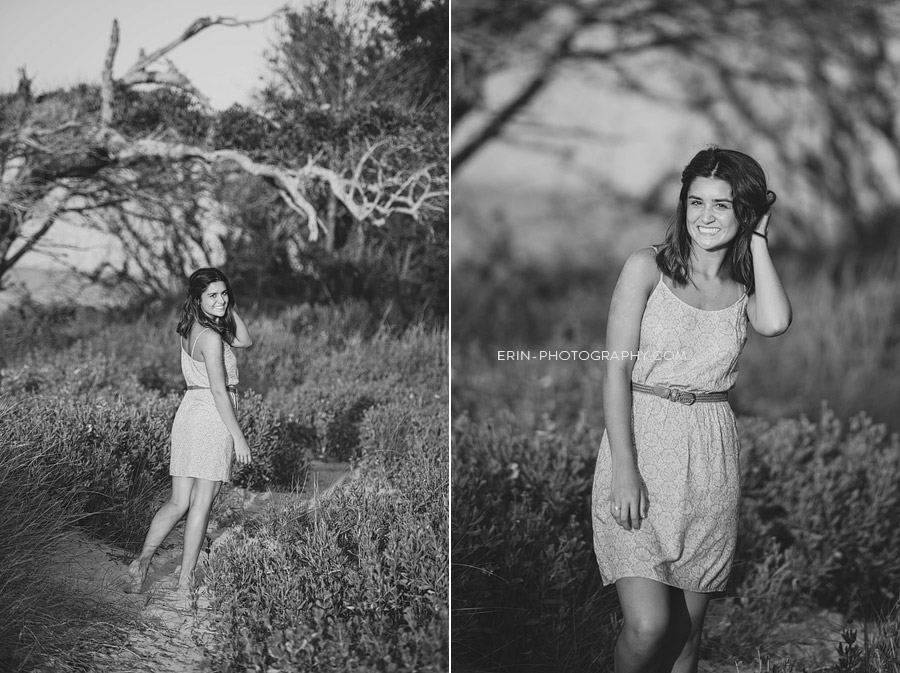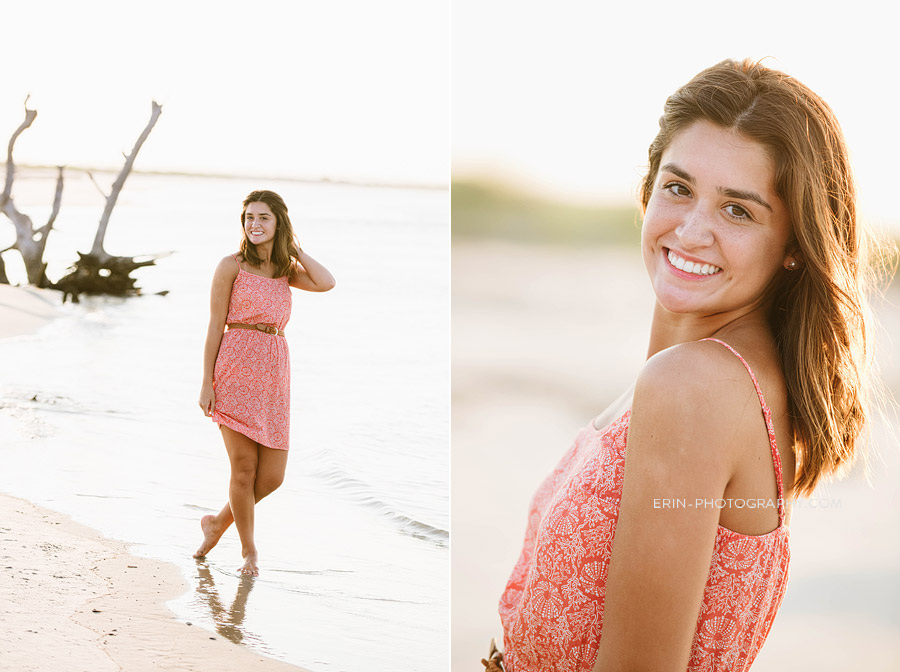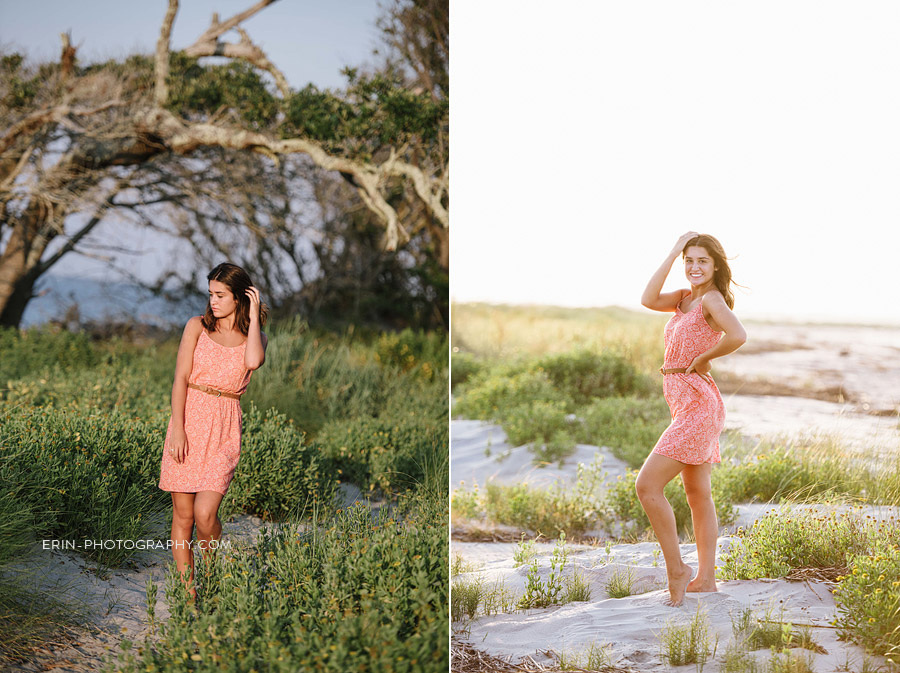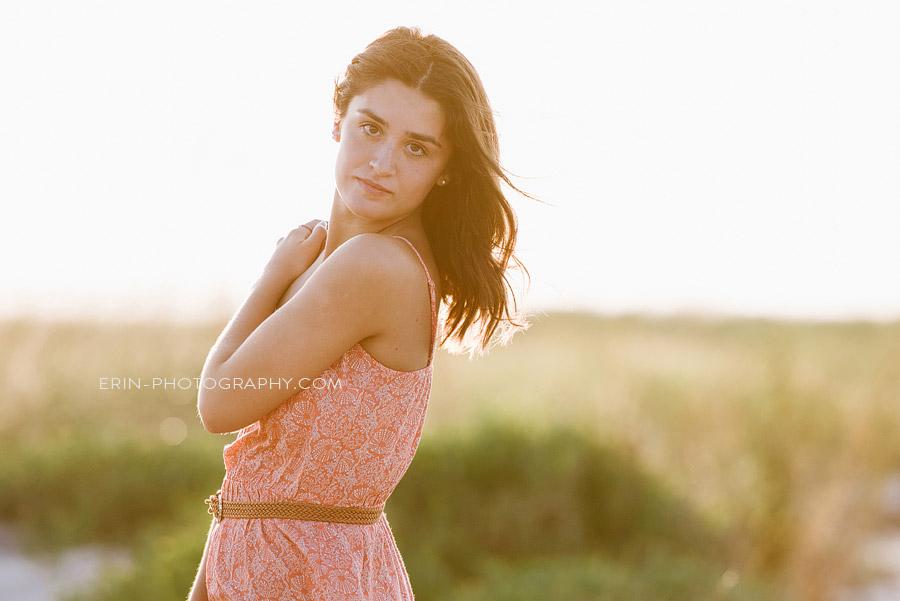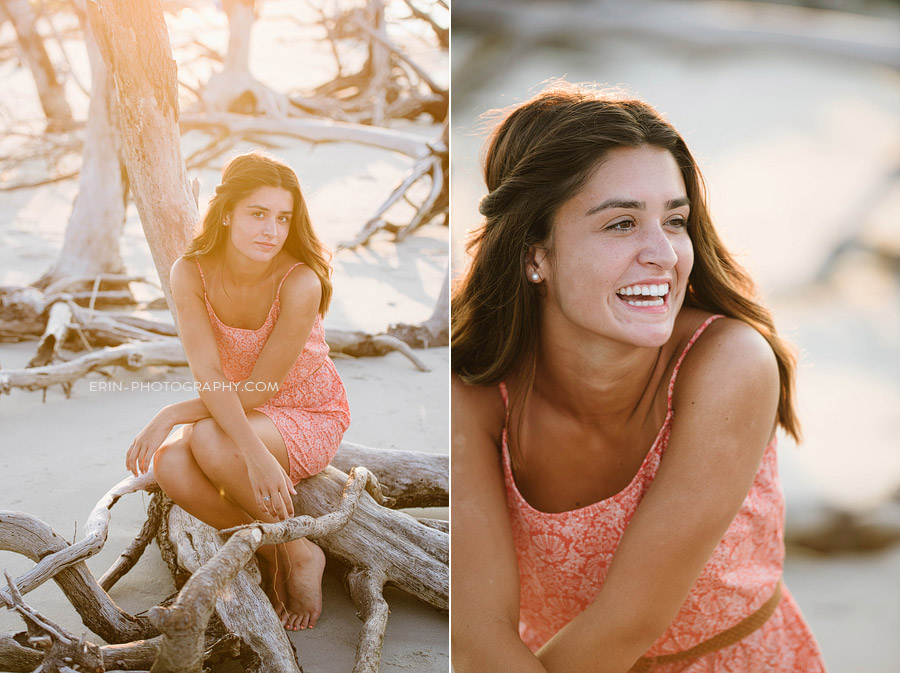 JAMIE!!!!!  YOU ARE GORGEOUS!!!!  I can't tell you how much fun I had doing these for you.  Start thinking 2017!  BOOM!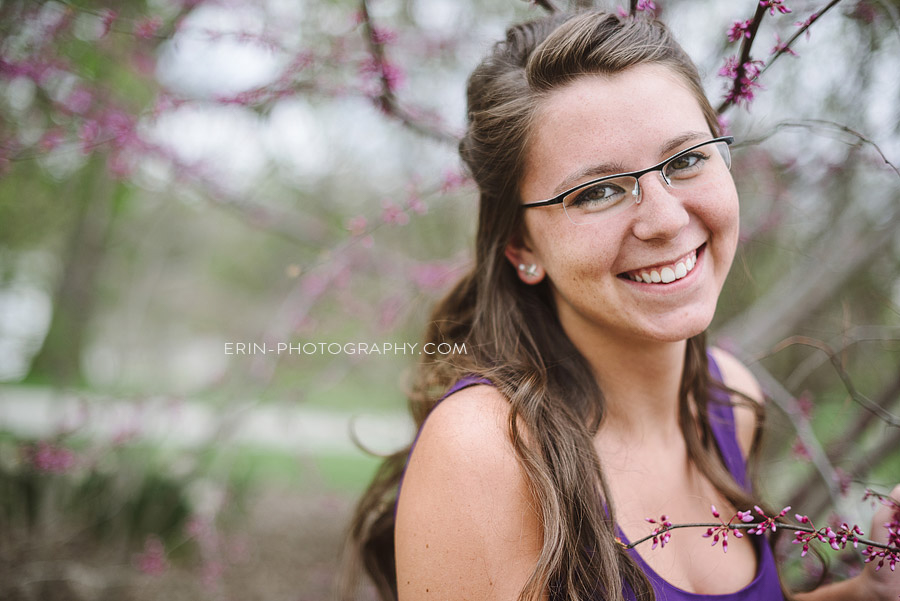 Only a few days lingering for the Class of 2015 before they head off on new adventures…I've got some MAJOR blogging to do!  Considering I've been in a crazy stupid long blogging hiatus, I'm going to try and sneak in all of my seniors in the next couple of weeks-Get Ready!!!!
Elizabeth's session was only a few short weeks ago.  Spring was in full swing before the crazy July-like humidity of this past week.  You wouldn't know if from looking at these images, but it was FREEZING!!!!!  Well, I was freezing.  I kept asking Liz, "Are you cold?" and every time she would say NO!  Crazy girl.  For the record….I saw a few goosebumps by the end of the session that she tried to deny ;)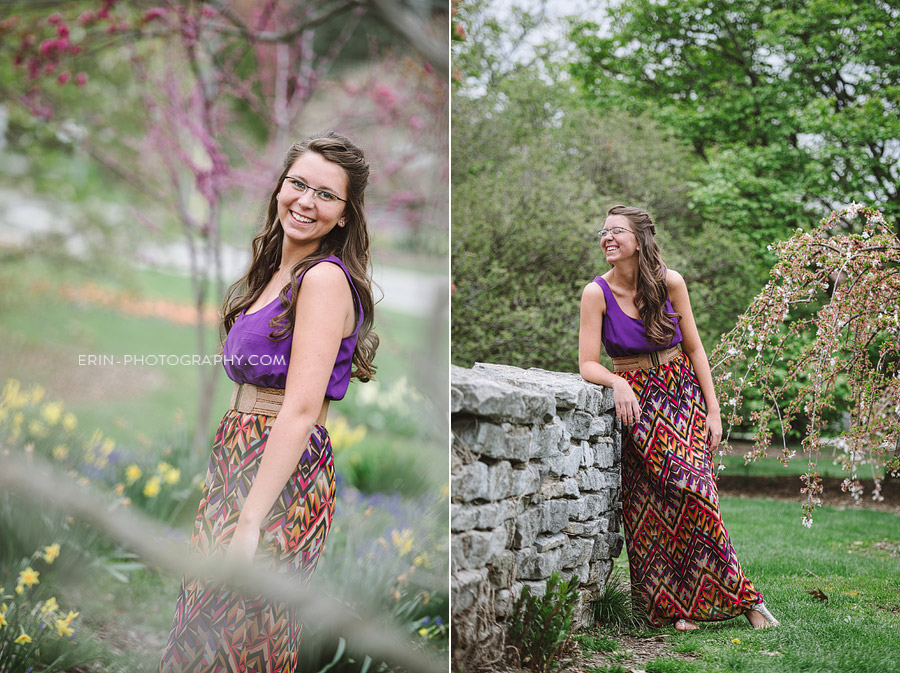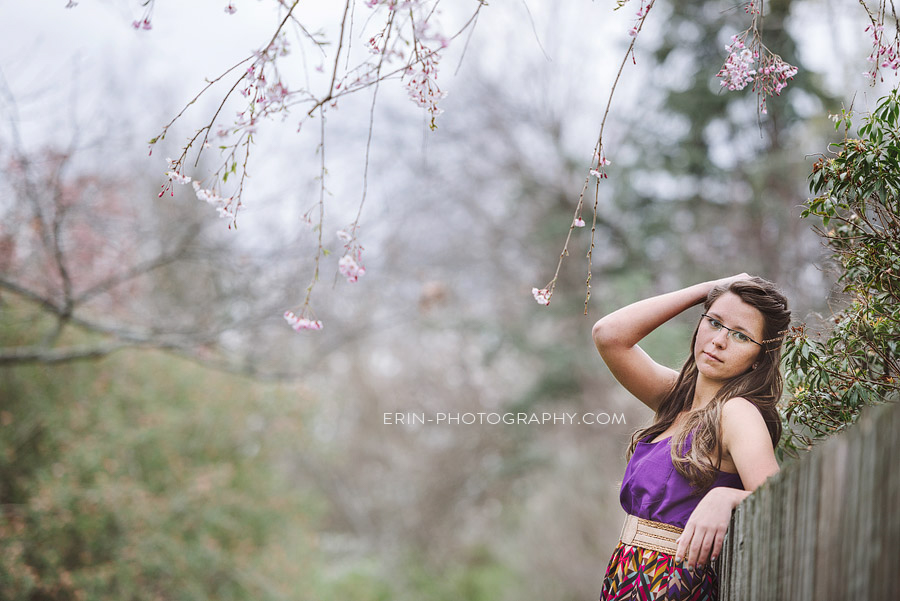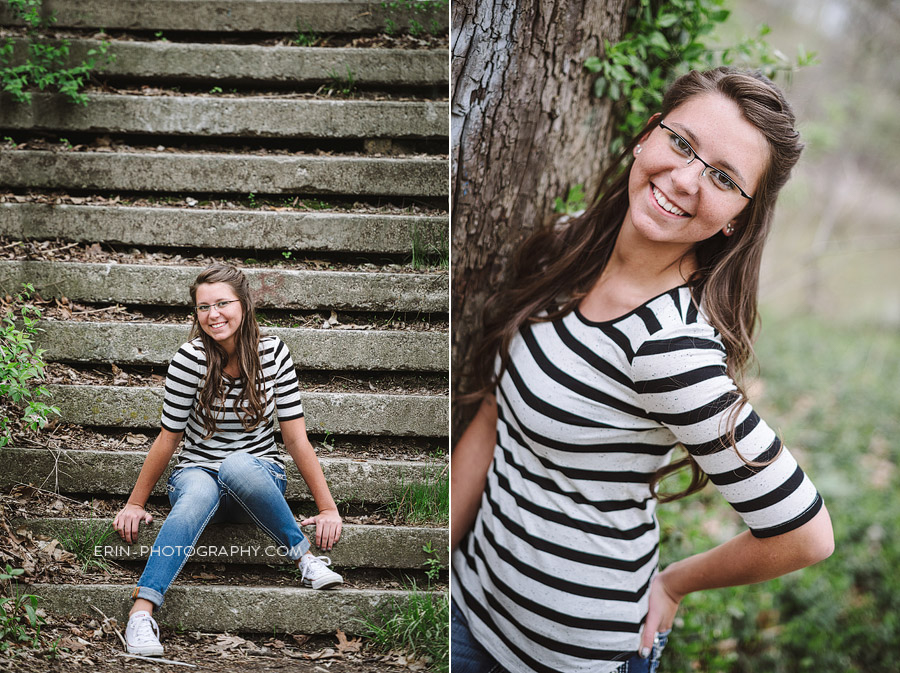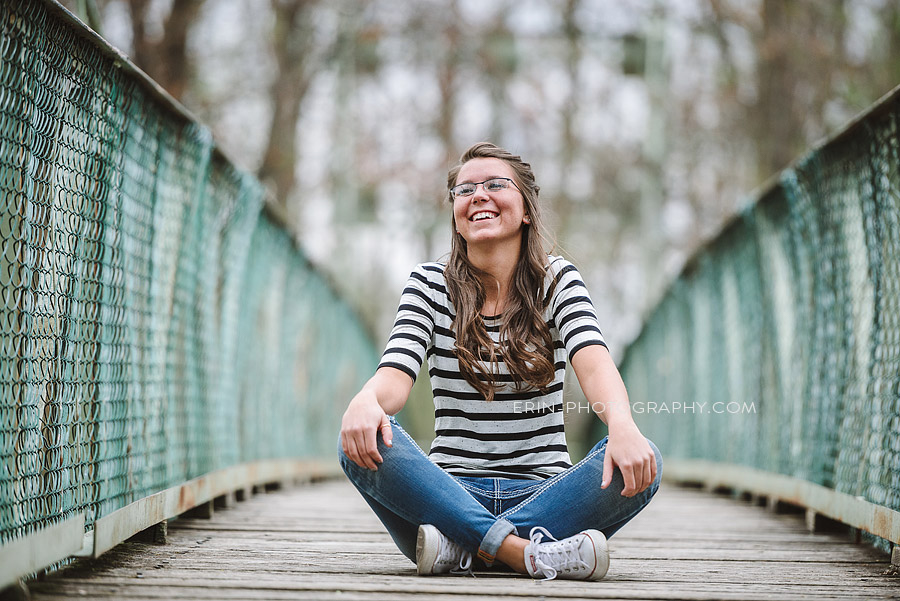 We met in Fort Wayne and stopped at some random places as we made our rounds between locations.  Liz has a very dry sense of humor…something I thoroughly enjoy and "get" and the night was easy and casual.  The girl could show up in a paper bag and be gorgeous so I just had to be funny (my funny is usually borderline dumb-hey, it works) enough to get her laughing.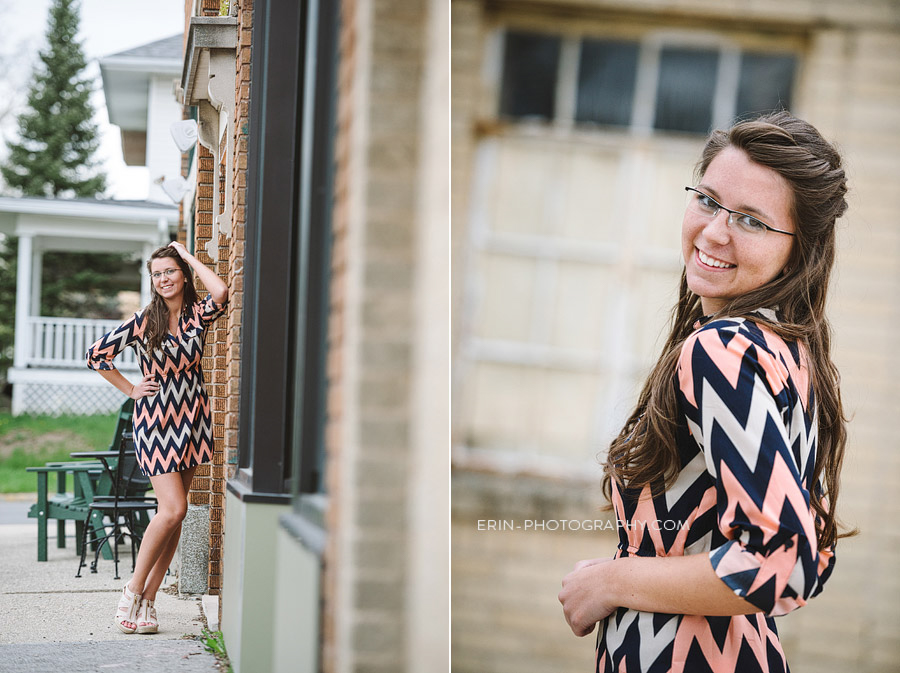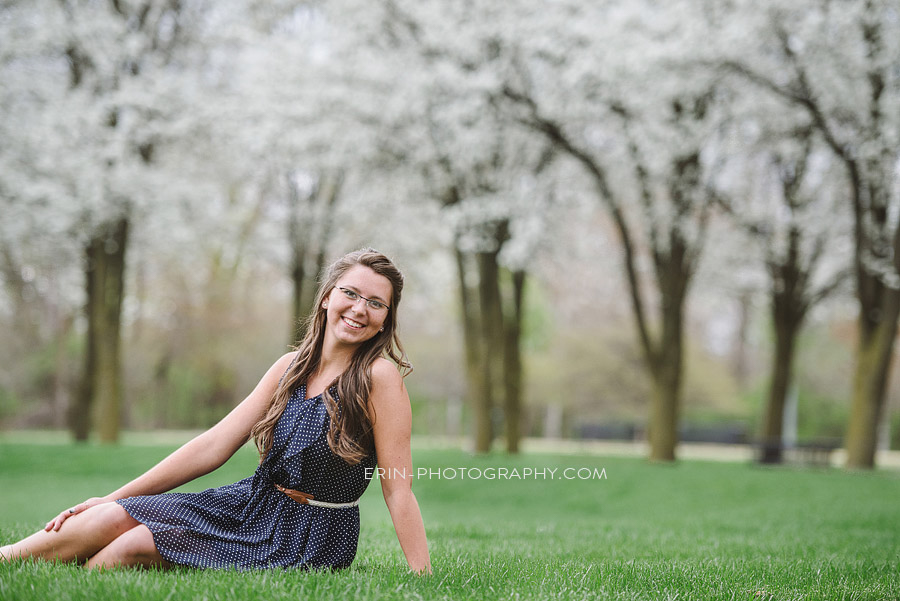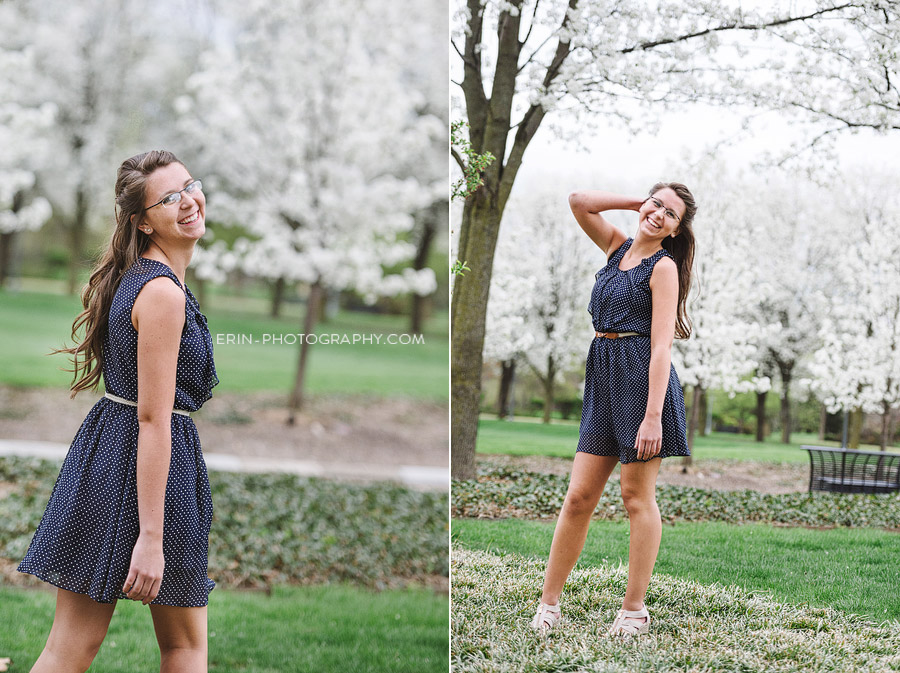 YAY!  We hit the blooming trees perfectly!!!!!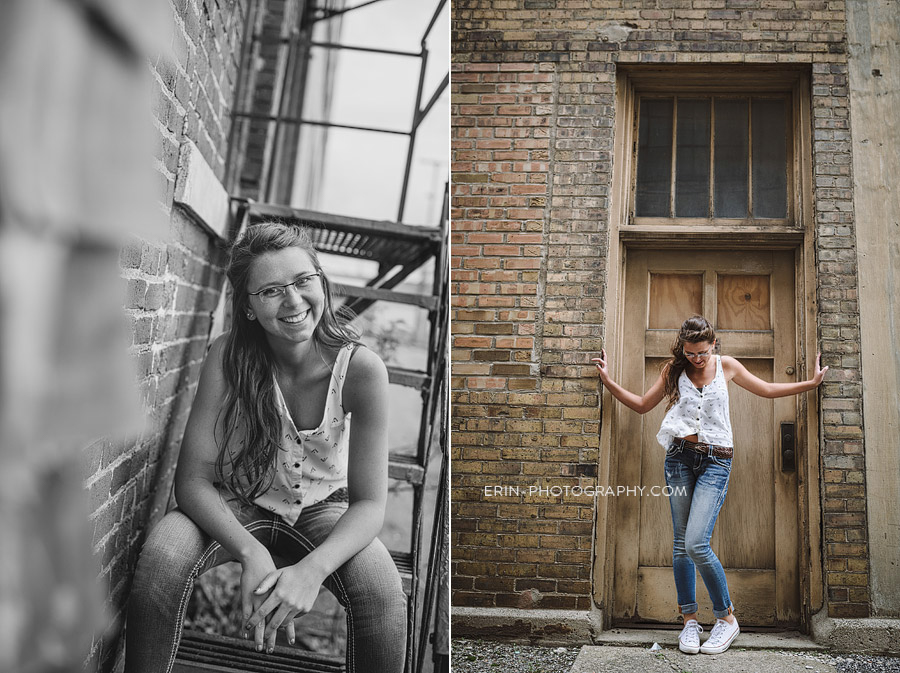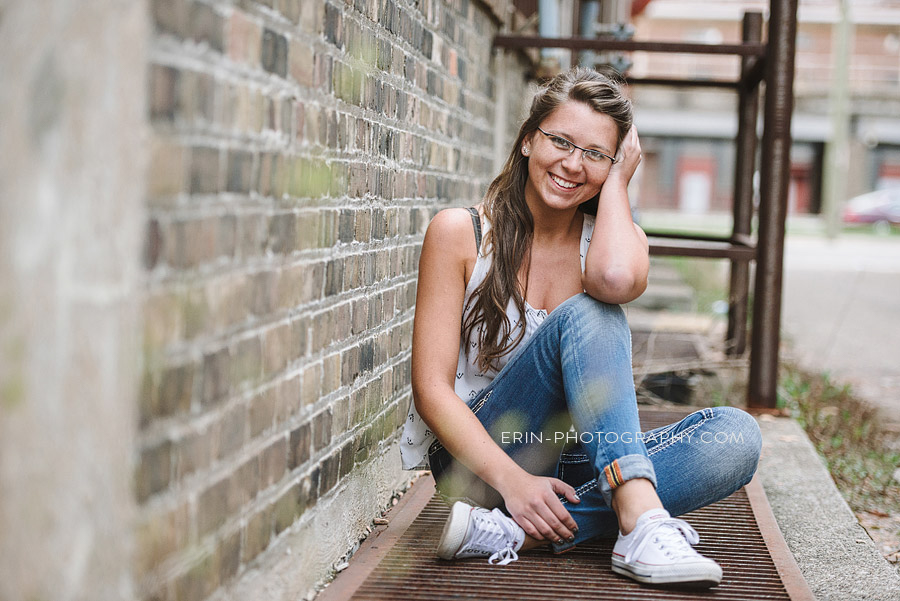 Thanks, Liz, for a great session!  Hope you love your images!!!!!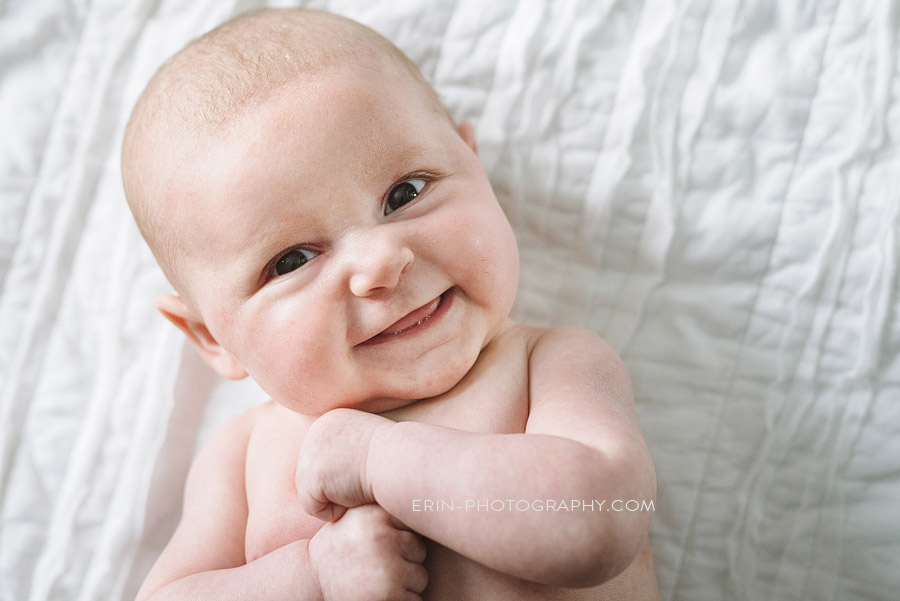 This is Allison's first of many appearances on the blog as she is part of my Baby's First Year program.  I will never forget when she was born.  She is baby number 3 for the Baker clan.  Mom and Dad had no idea if she was to be a boy or girl…so neither did the rest of us.  She has two older brothers.  She also is part of a family of cousins that at the time she was born already included 6 boys, a boy that was expected to arrive right after her…and this baby was the soon-to-be surprise.
I had gone into the eye doctor where one of my past brides, Nicole, works.  She looks at me and says, "Did you hear?!  Mandy and Chad had a GIRL!"  My jaw hit the ground and I'm sure I screamed something like SHUT UP!!!!!!!  Now, Nicole and I were on the same page to instantly realize this family of boys just got a little pink present….but the two ladies in the waiting room of the eye doctor watching us have our freak out were like ??????  Once I calmed down (only slightly), I realized they likely were under the impression that Nicole and I were nuts.  So, I HAD to explain the excitement of it all.  In the end, I have NO DOUBT they still thought Nicole and I were nuts ;)
And with that, here are just a few from her newborn session at home to see how much she has changed!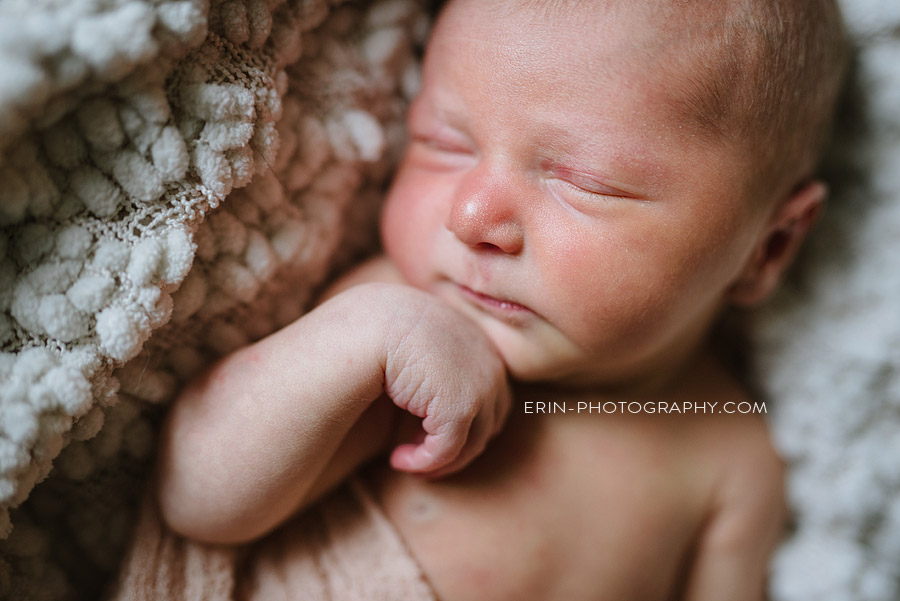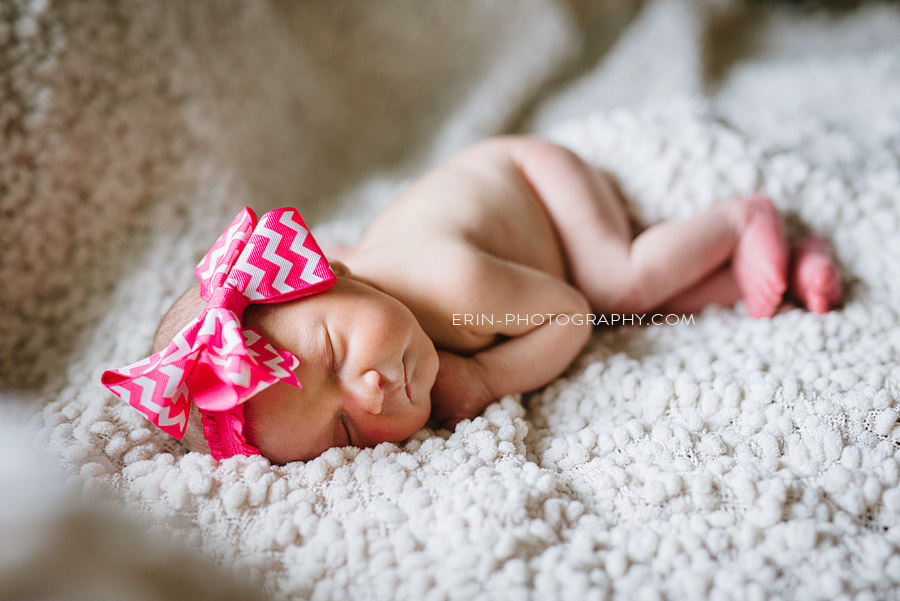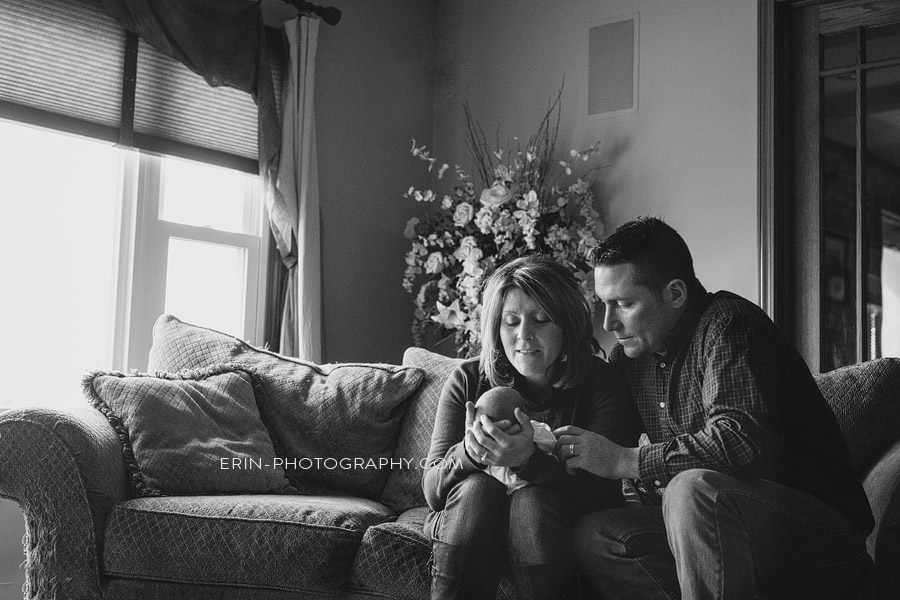 This little princess was seriously so happy for her 3 month session…until she decided she was exhausted, took a 20 minute power nap while her mom and I chatted away..and woke up smiling again and never missed a beat!  We got a few more smiles out of her…and then she conked out on us for a second time.  But sleeping baby pictures are pretty darn cute, too :)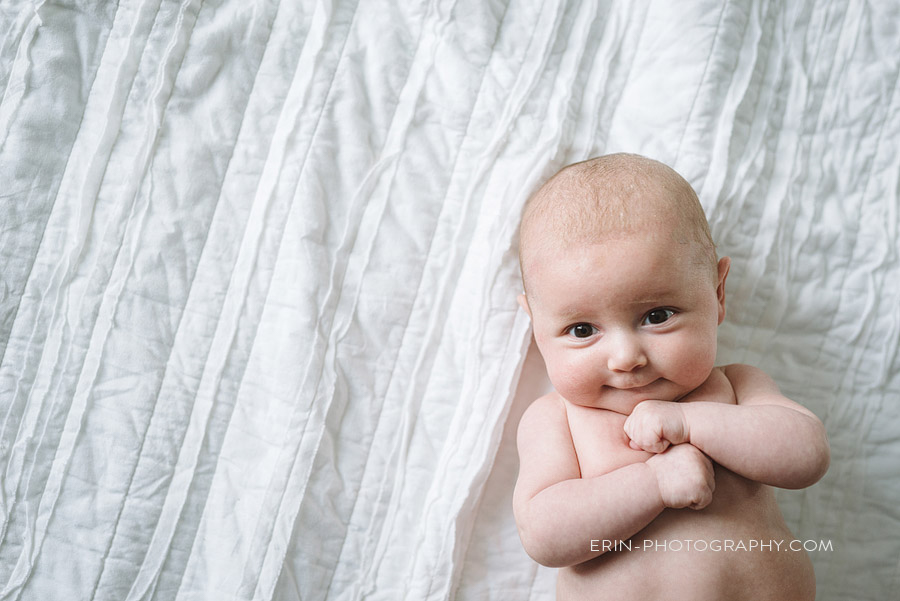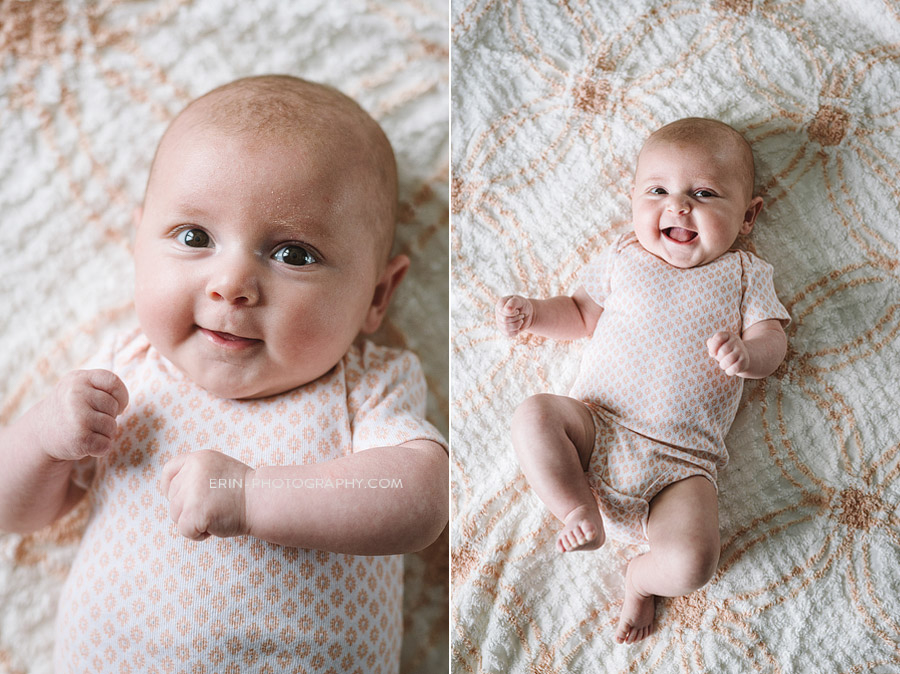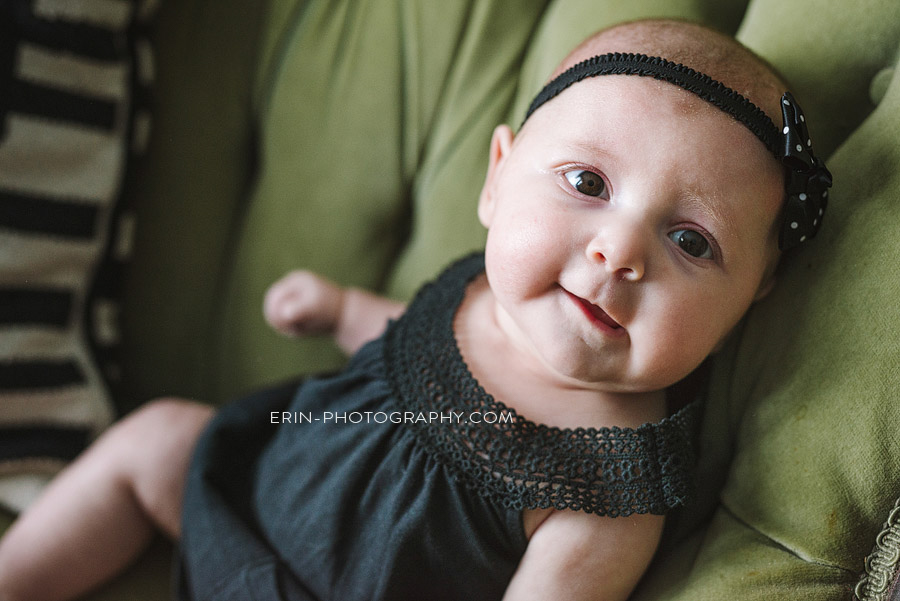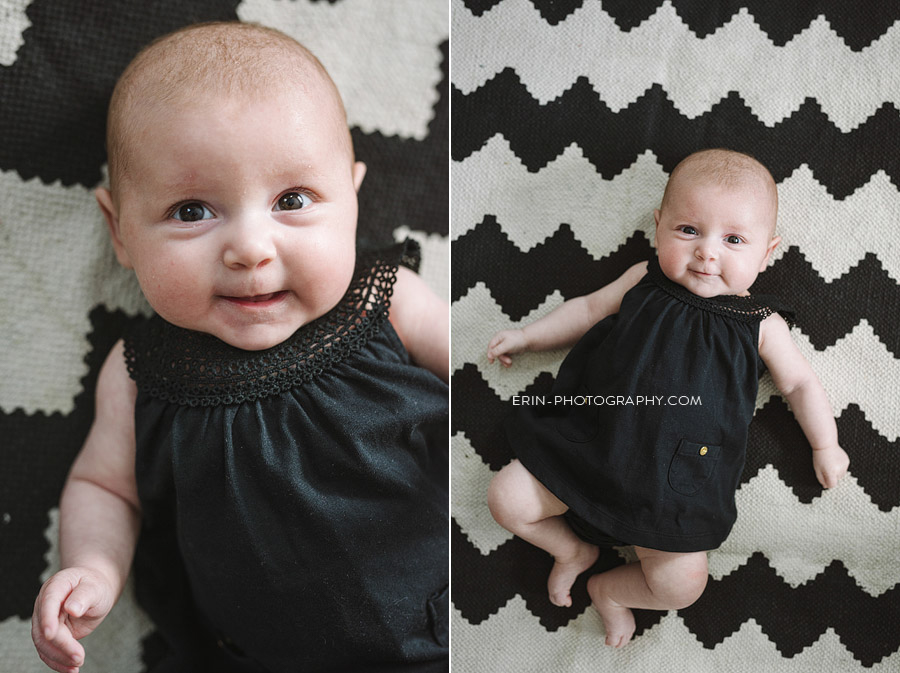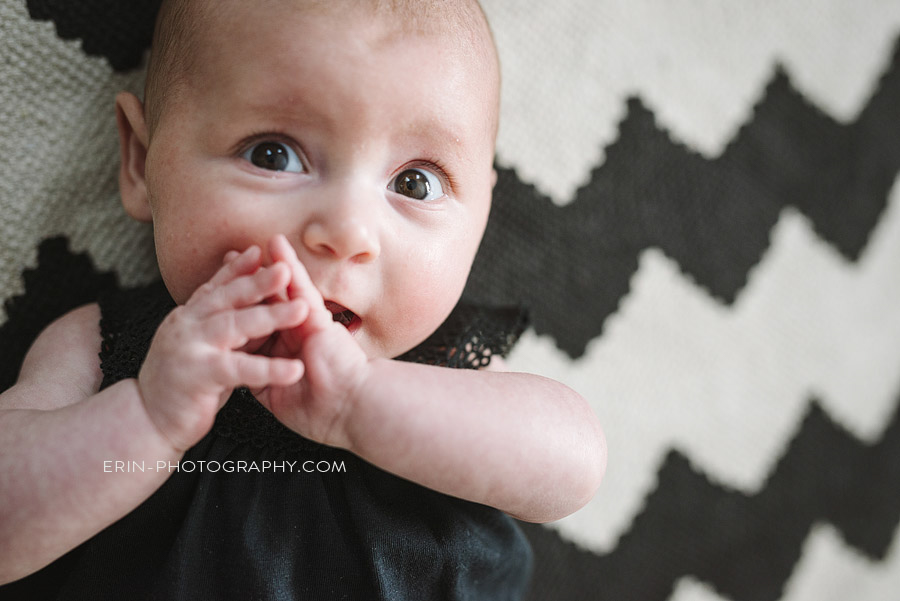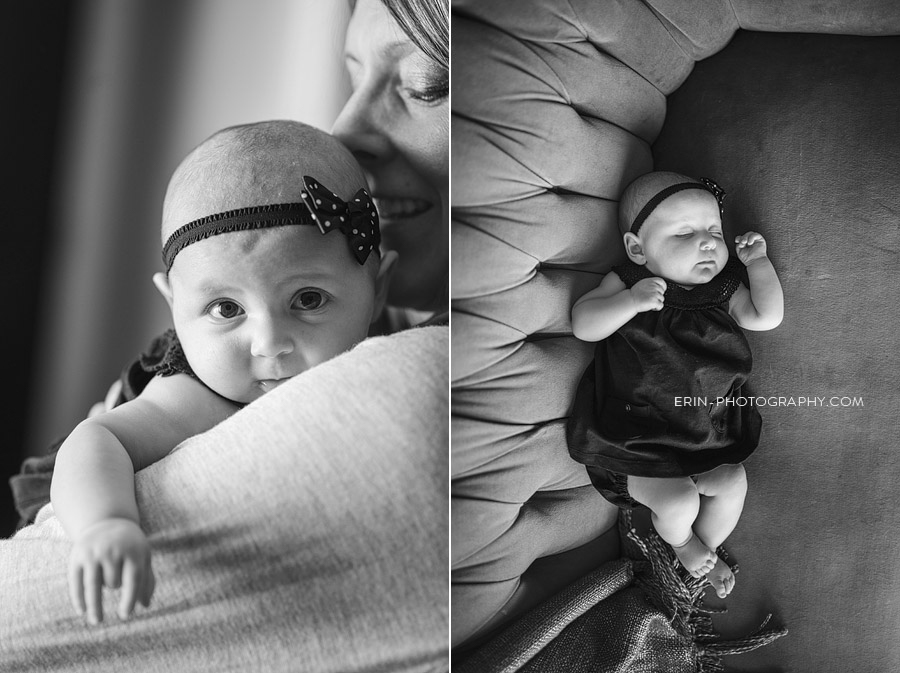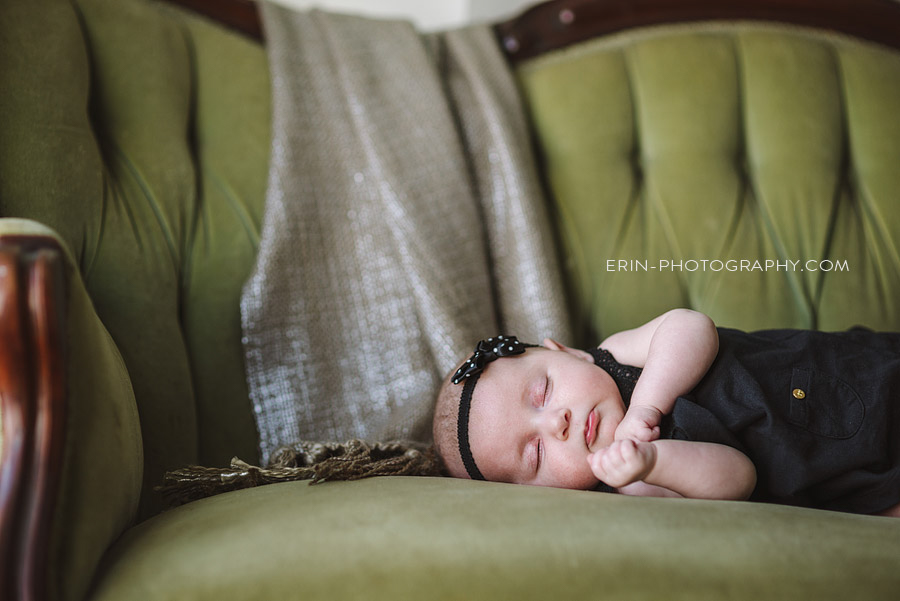 Such a little sweetie.  Can't wait to see how she likes being outside for our next session!!!  And hopefully a few with her big brothers!