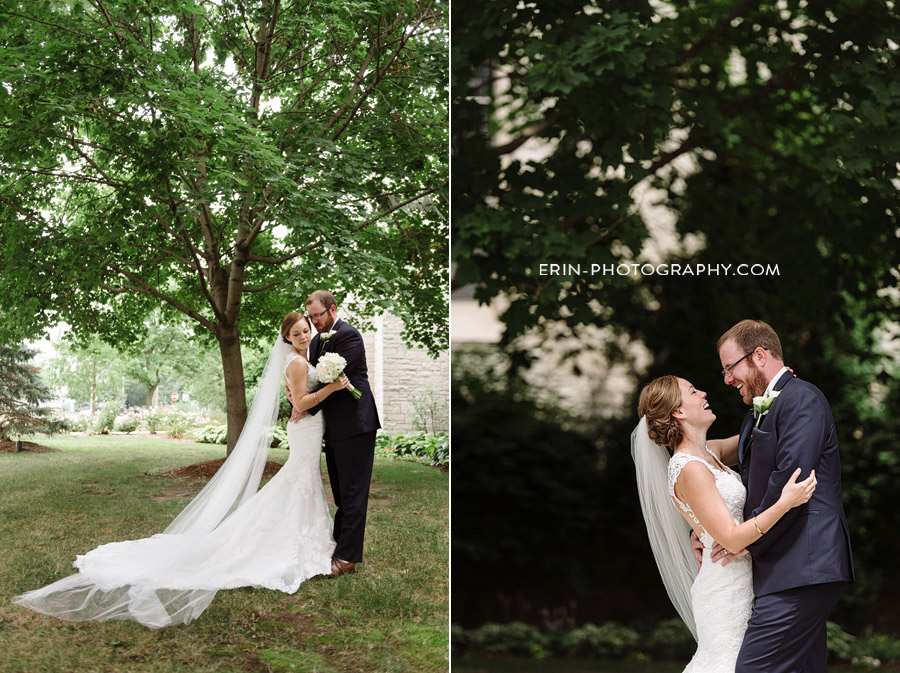 To say Chloe and Ryan are dream clients would be an understatement.  They literally came to me and simply said "do your thing."  I can't think of a greater compliment.  I had their trust before I ever picked up my camera-and every second I have gotten to spend with them has been easy and FUN!  I got to know both Chloe and Ryan a bit better last summer, when they were both in a wedding I photographed/planned/lived and breathed ;)  They were part of the crew that made up a fun and memorable wedding party and from that day on, I hoped I would get the chance to be a part of their wedding too.  When that day came, they called and chose one of the few dates I still had open this summer-I was thrilled and the day could not have been more flawless.  Ok, I'll shut up and let you look already!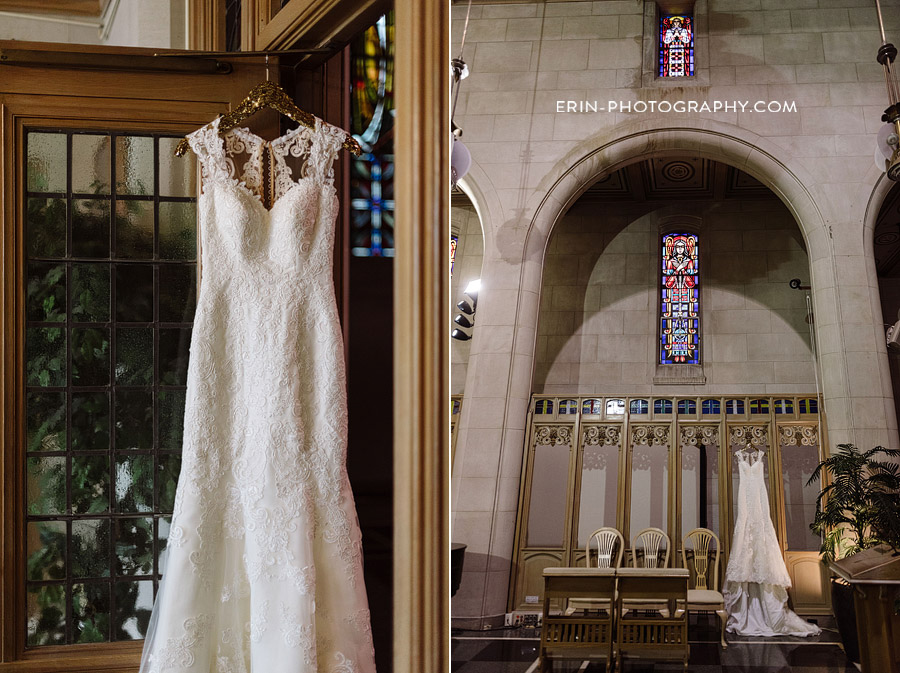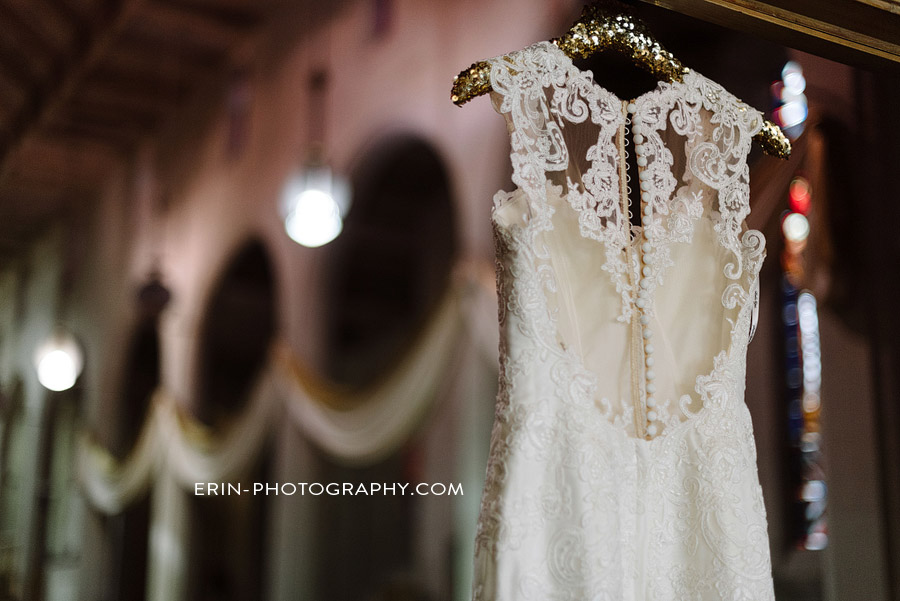 Chloe had sent me a picture of her gown months before the wedding and I was so freaking excited with her choice-illusion back gown AND a cathedral veil-oh yeah.  I'm pretty sure cathedral veils are my love language ;)  During the detail photographs, Chloe showed me this bracelet she had made and was the only jewelry she wore that day.  It was engraved with the words from a note that her Grandpa Fred had written to her-it was the most beautiful tribute and without a doubt the perfect way to keep her Grandpa close to her on wedding day.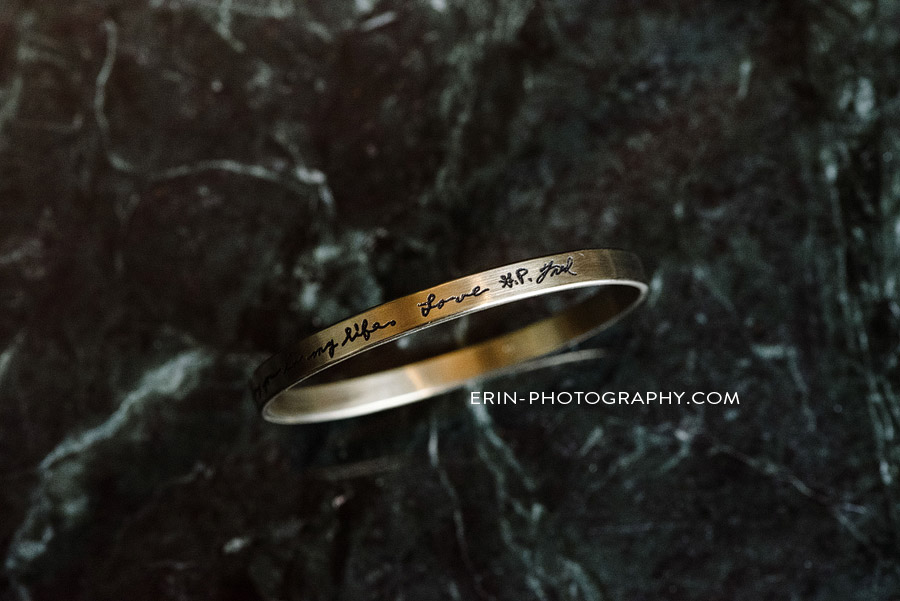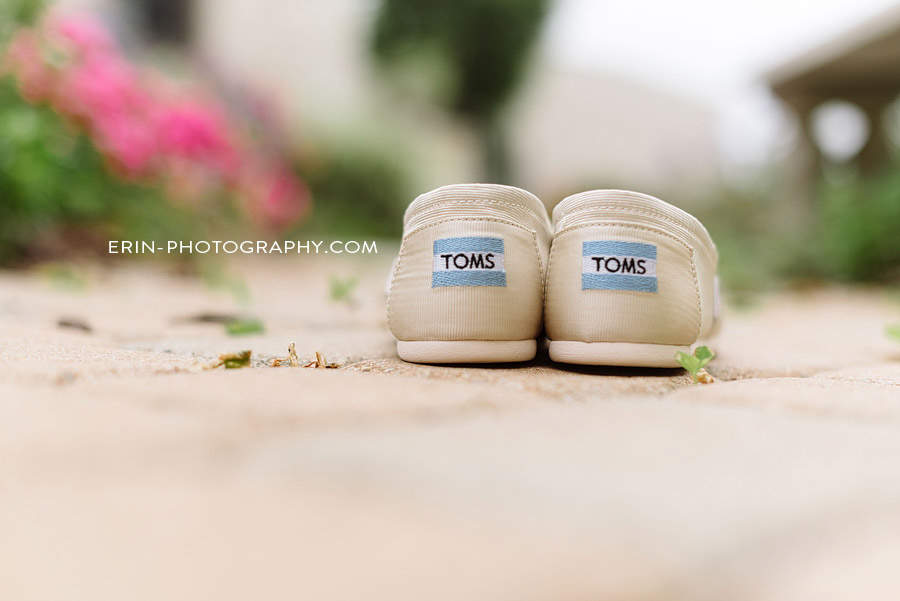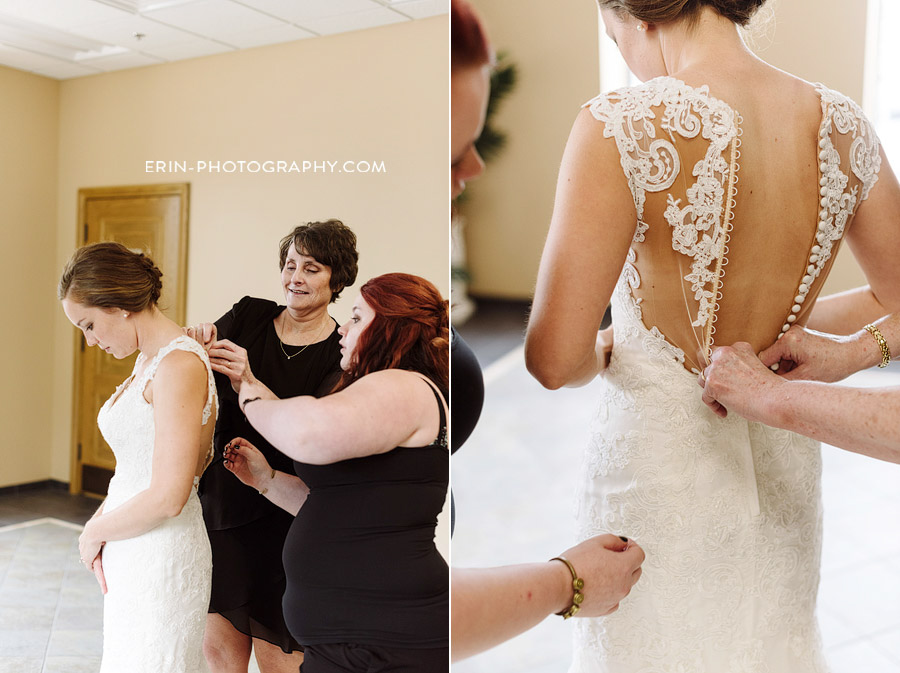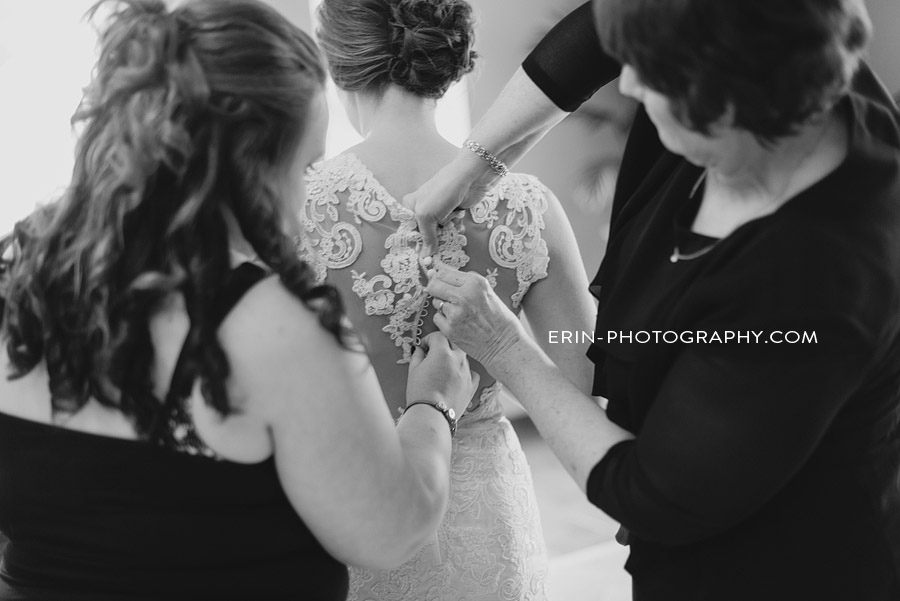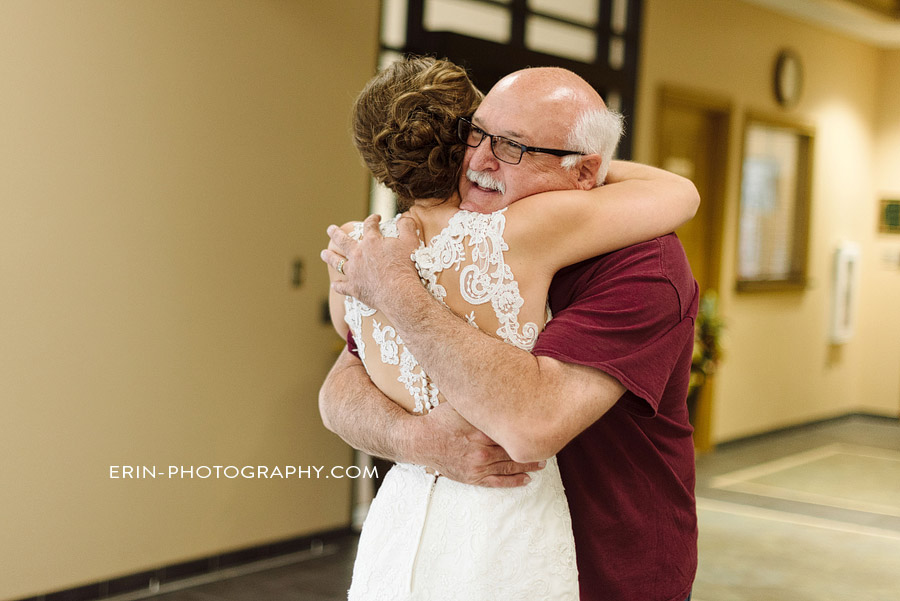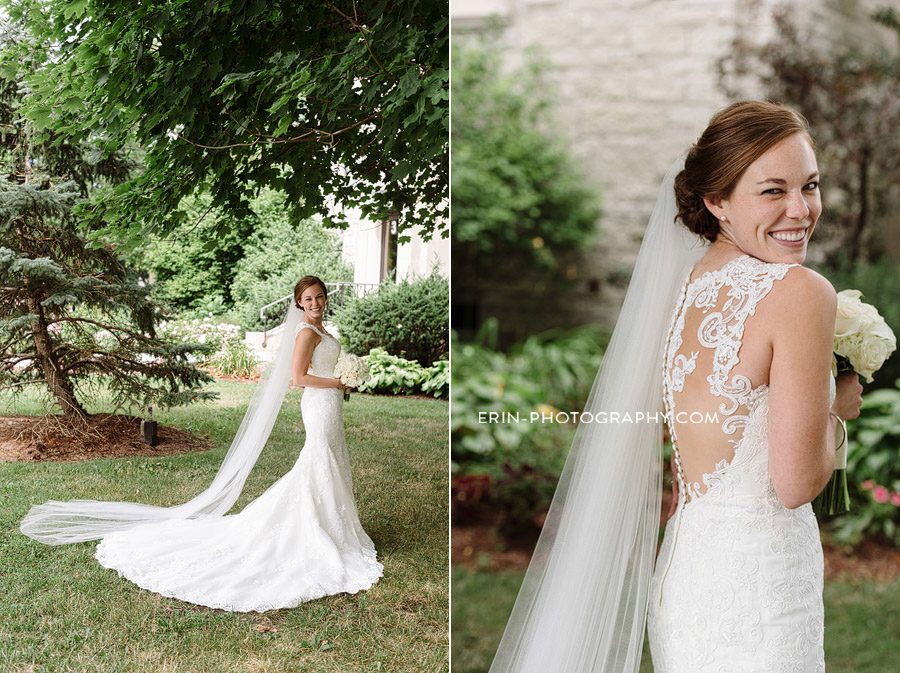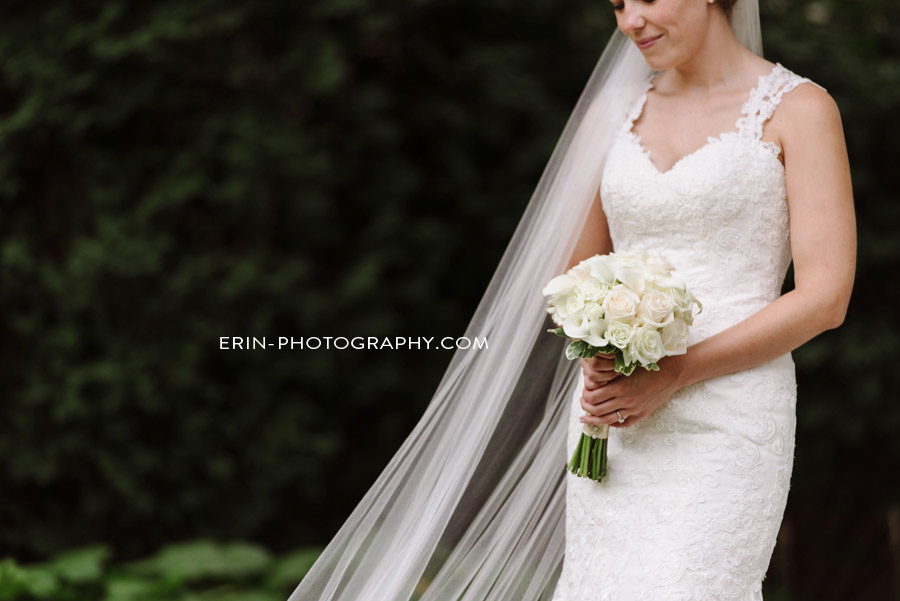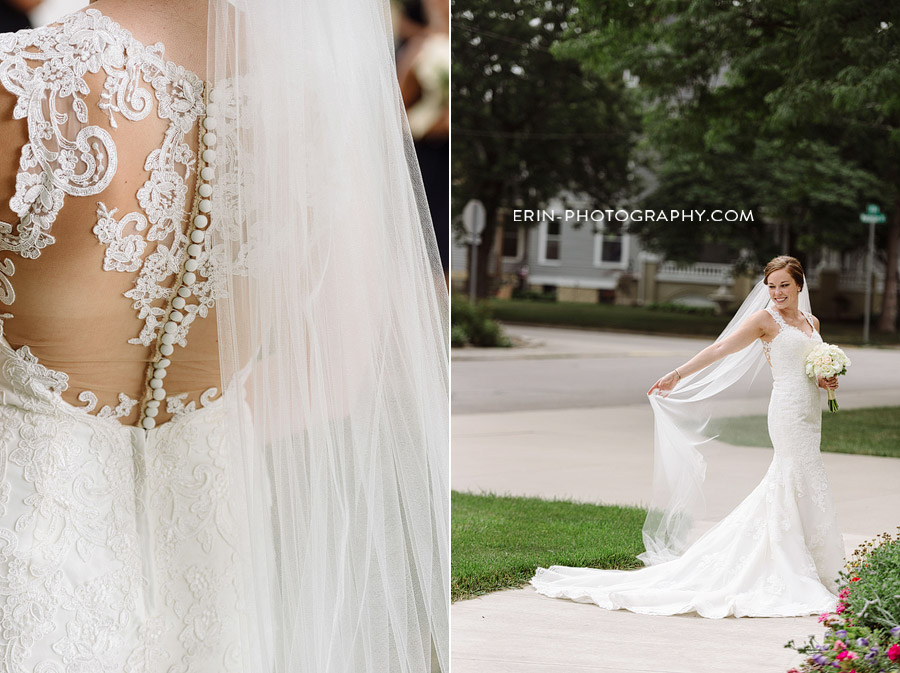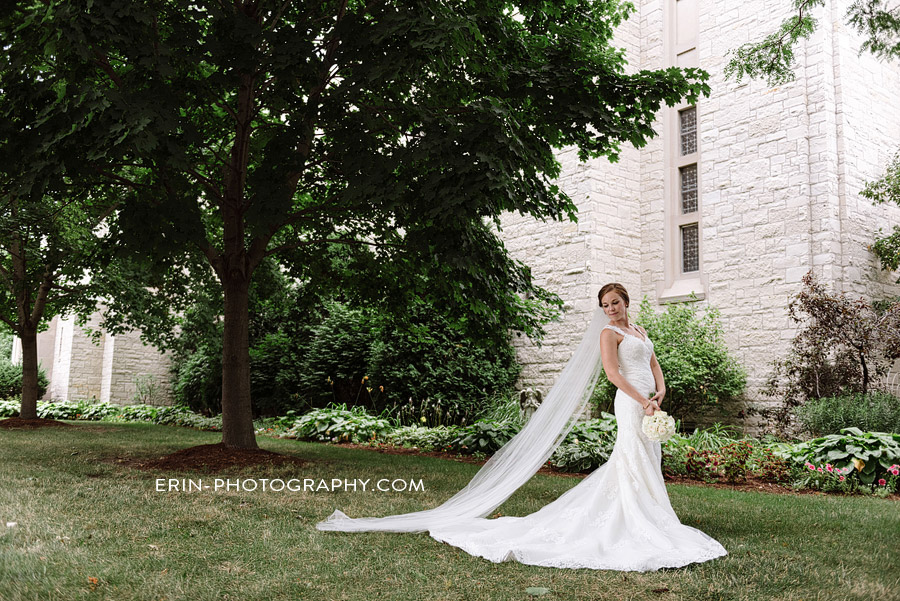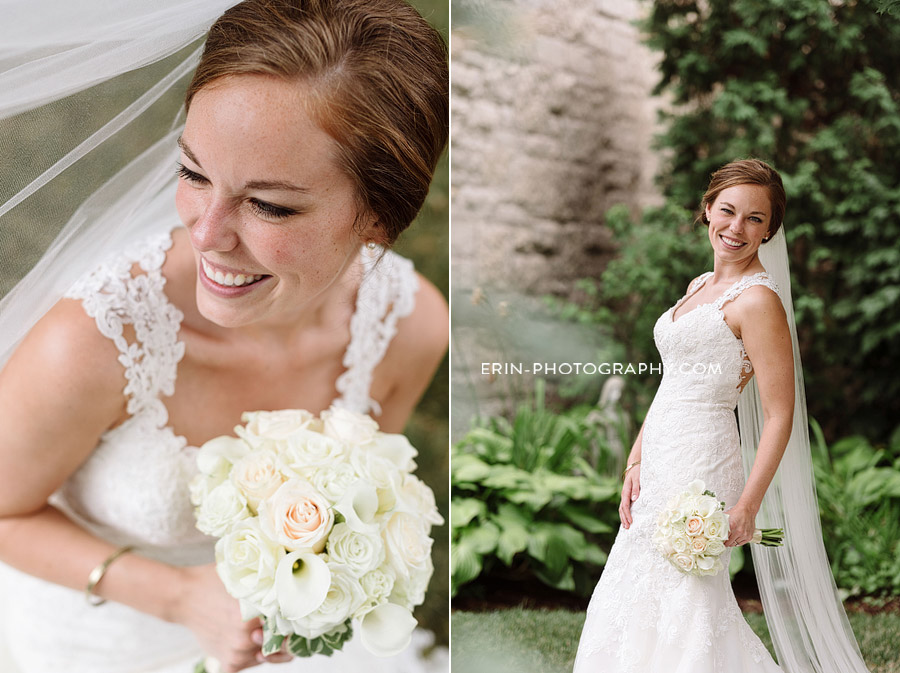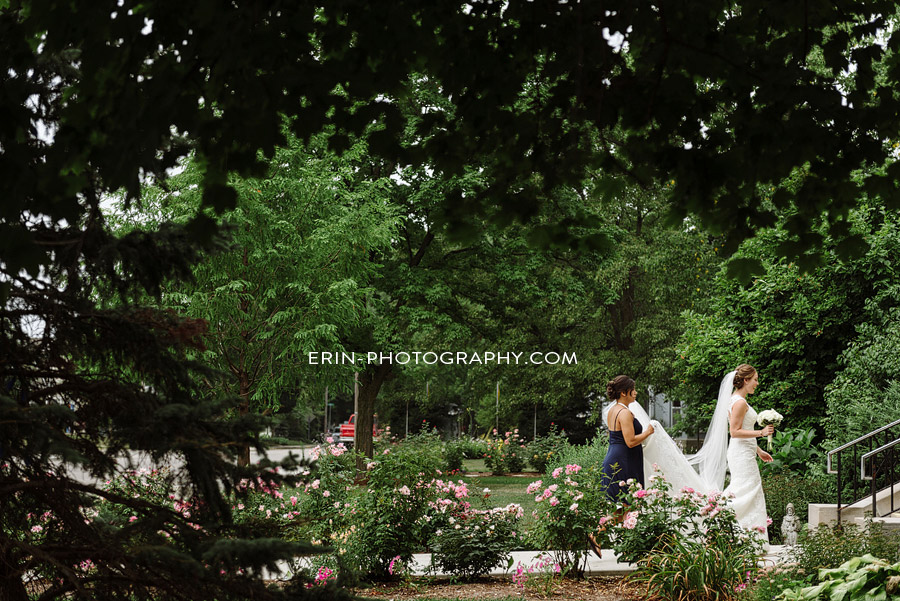 Ok, I'm going on record to say that navy suits are my new fave-DANG Ryan you look good :)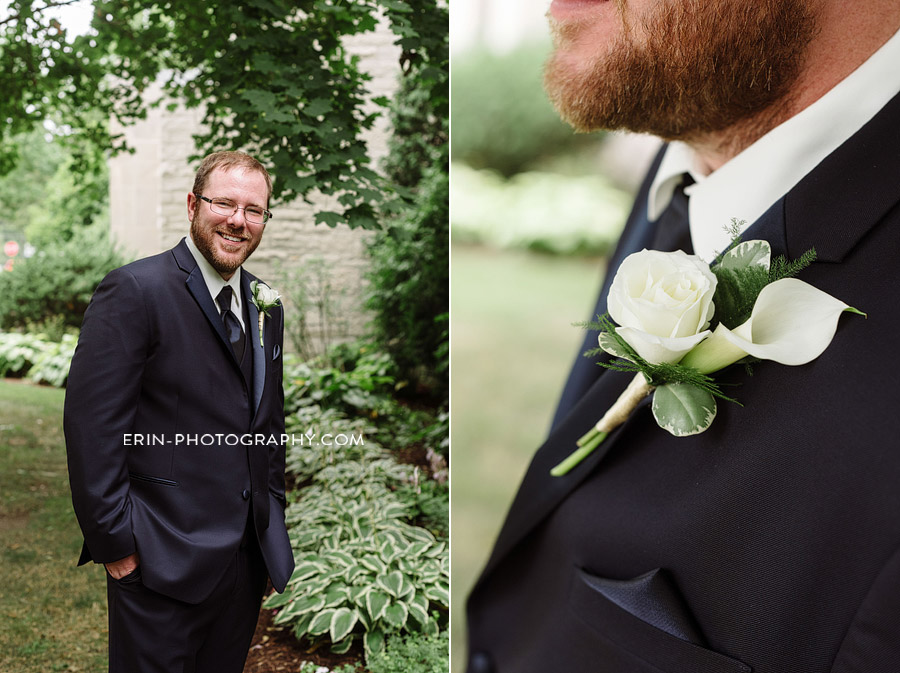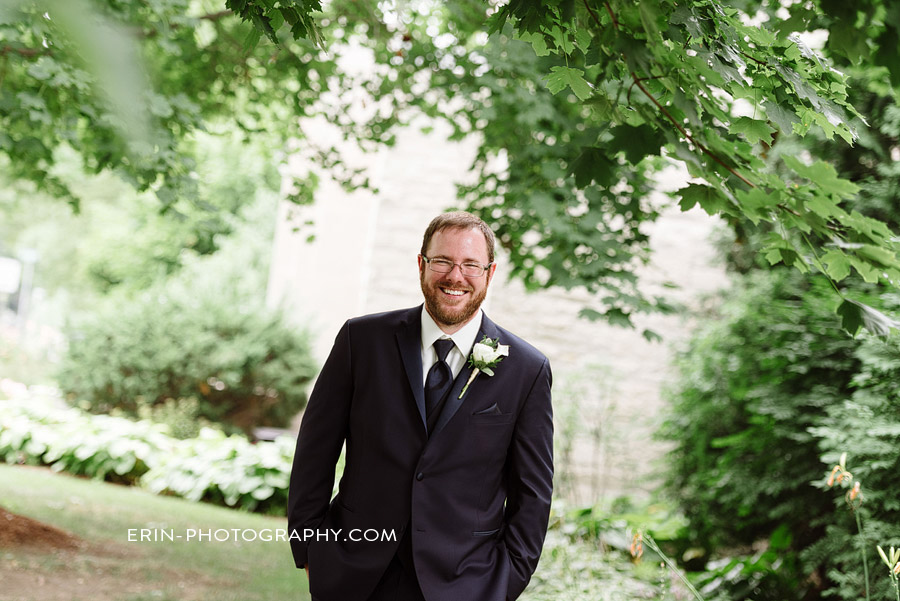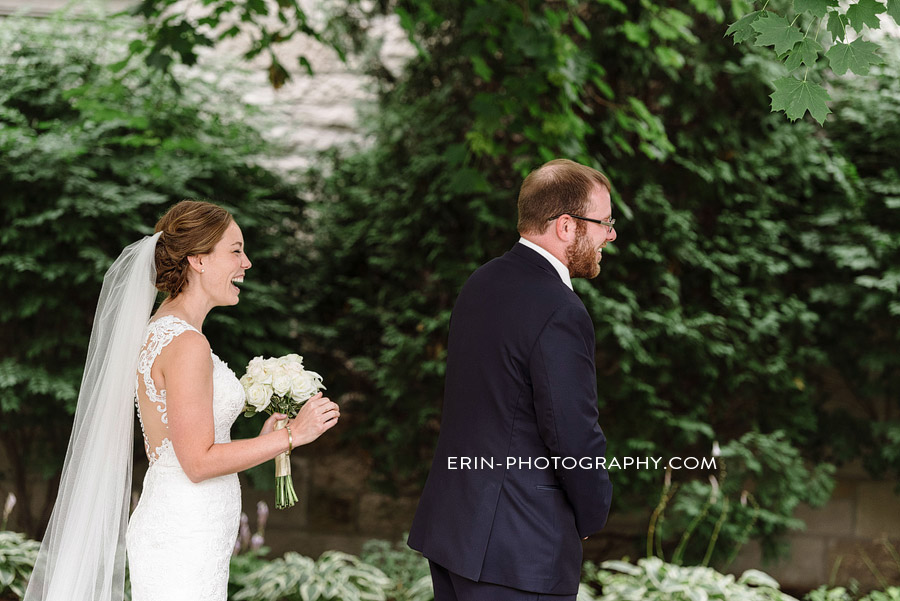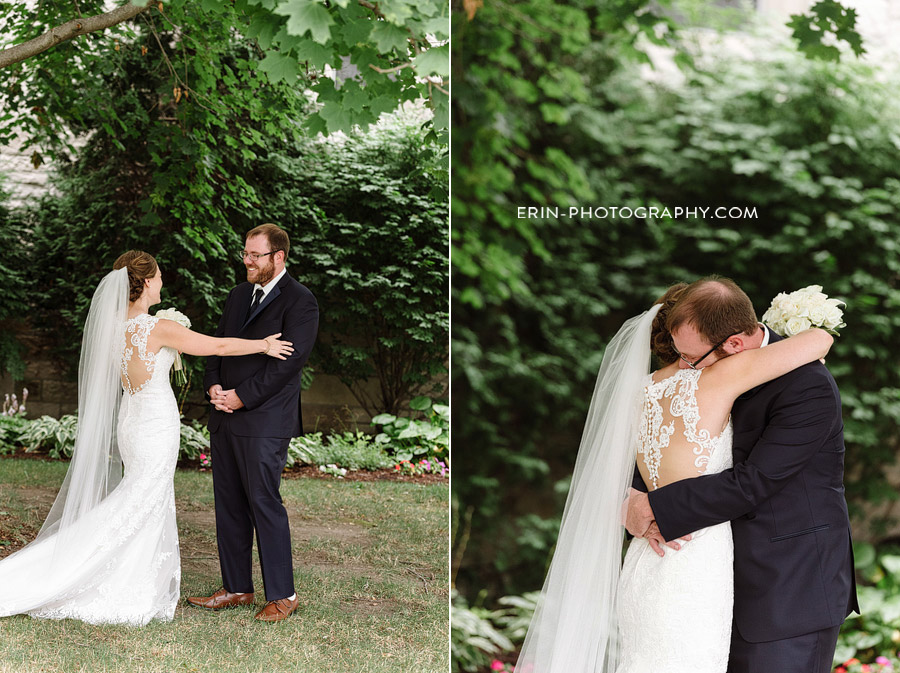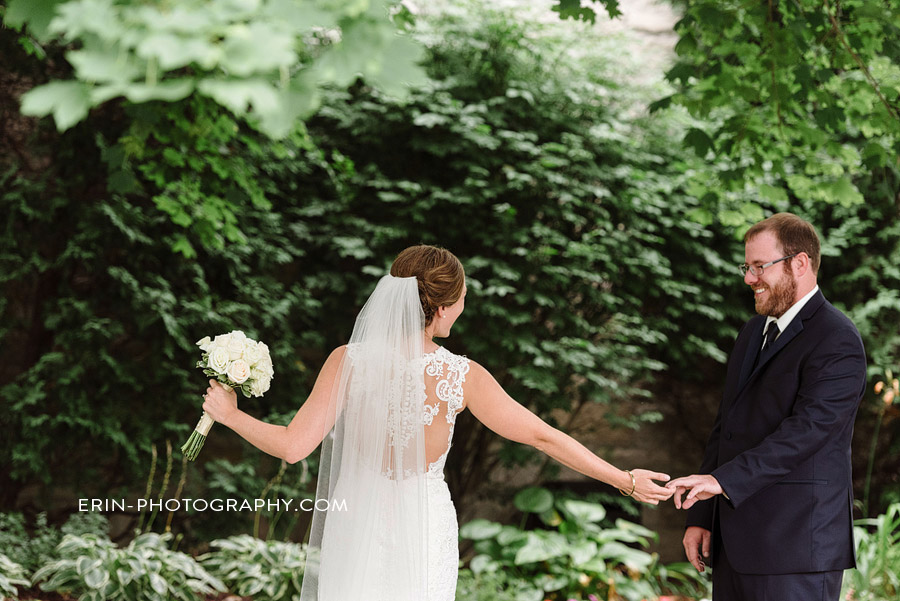 Their first look was so dang fun!!!!  And that's when the arms up on Chloe started and never stopped-watch for it!  She actually broke the strap on her gown by the end of the night from all the arms up celebrating!!!!!  You guys, I don't think I have EVER seen a more joyful bride!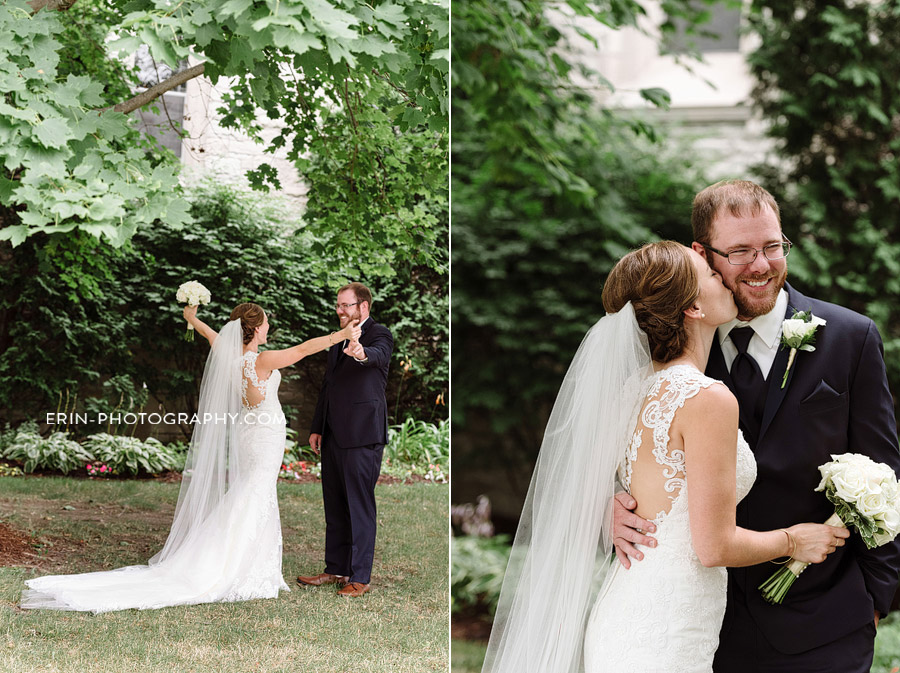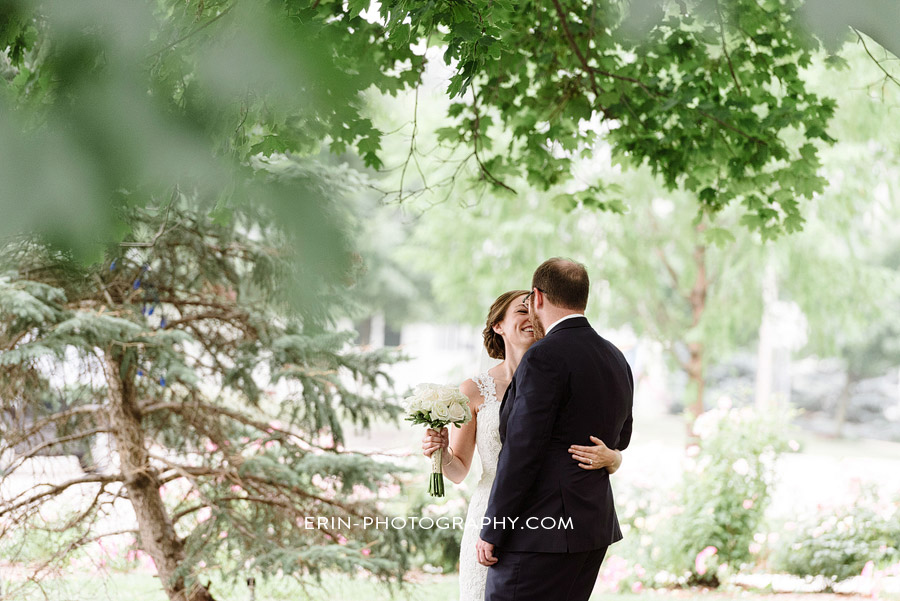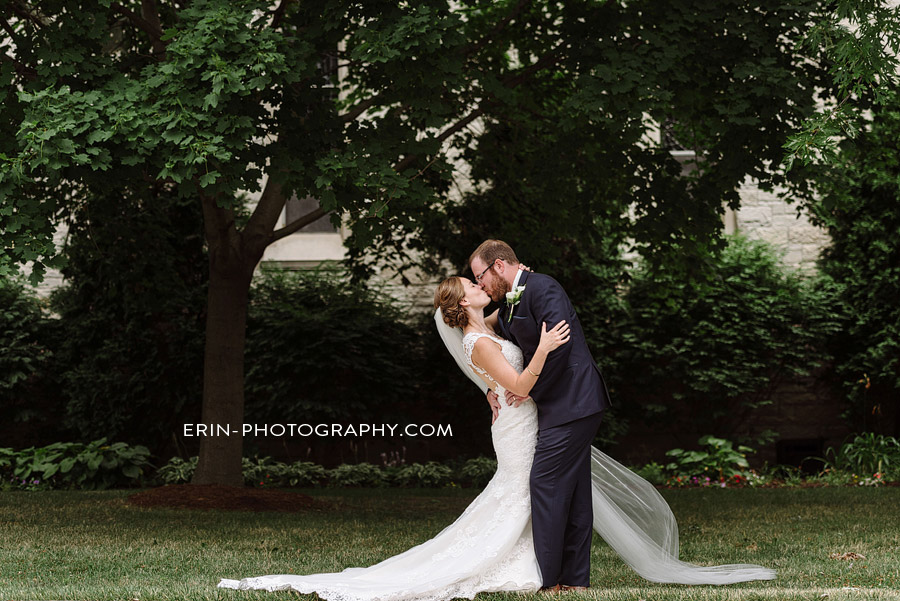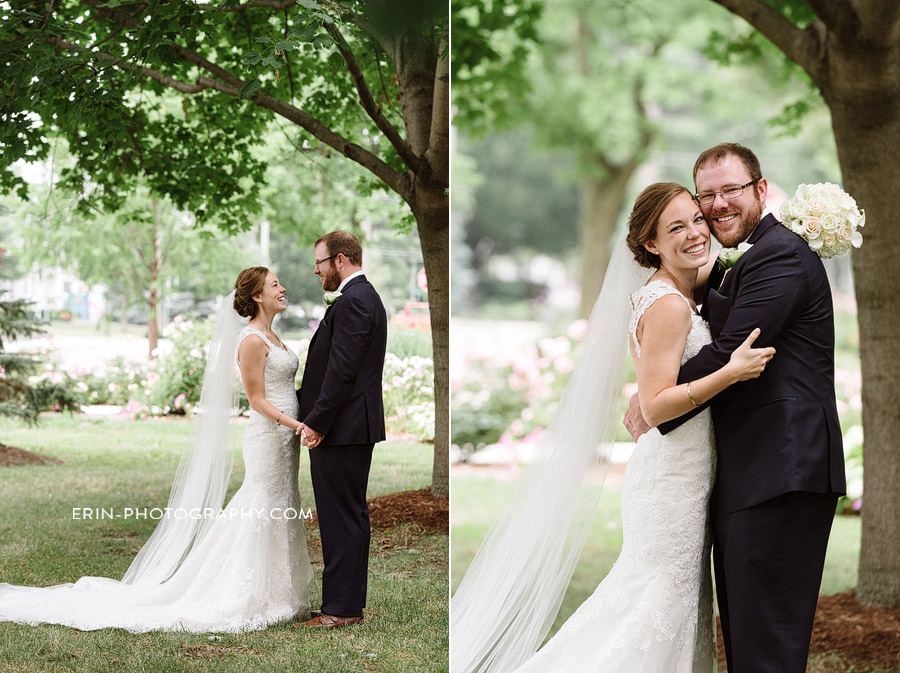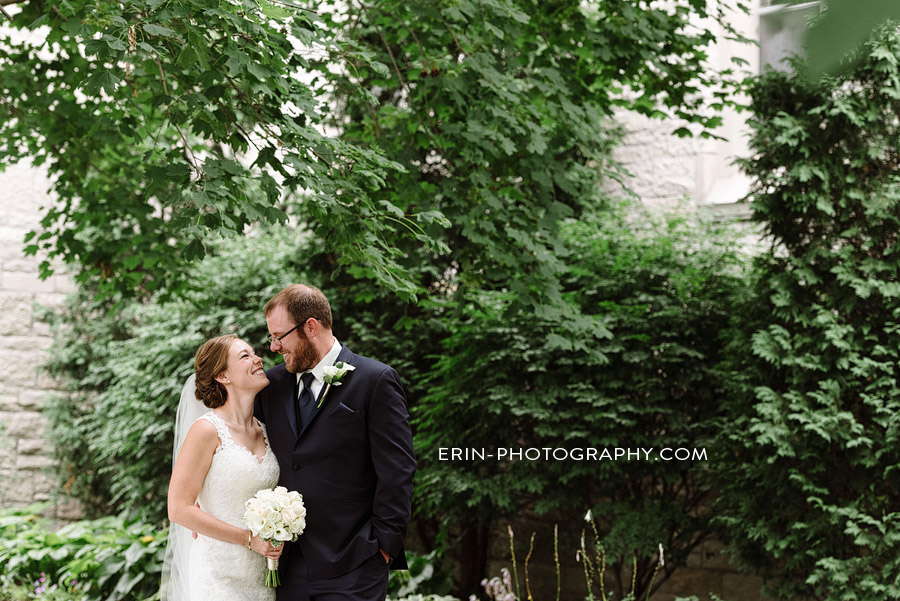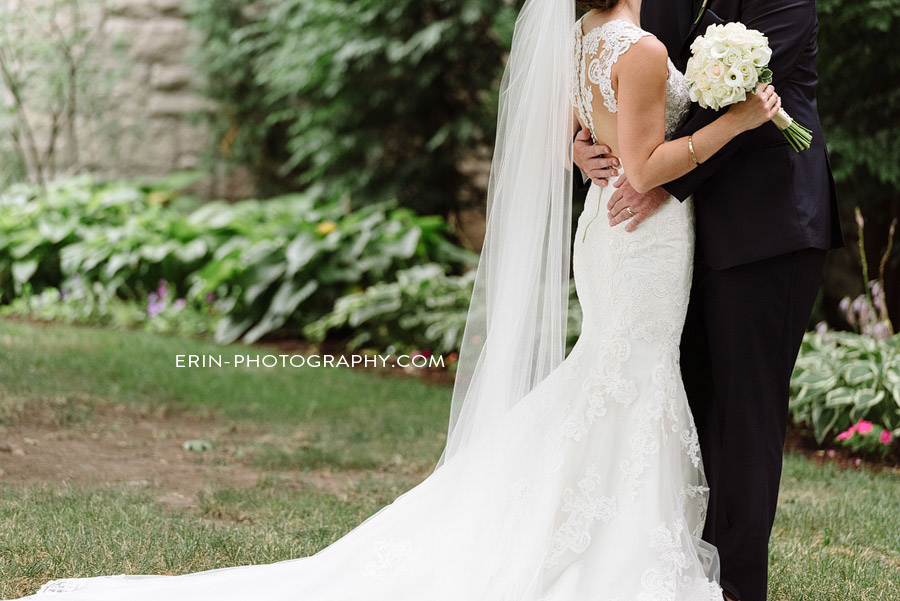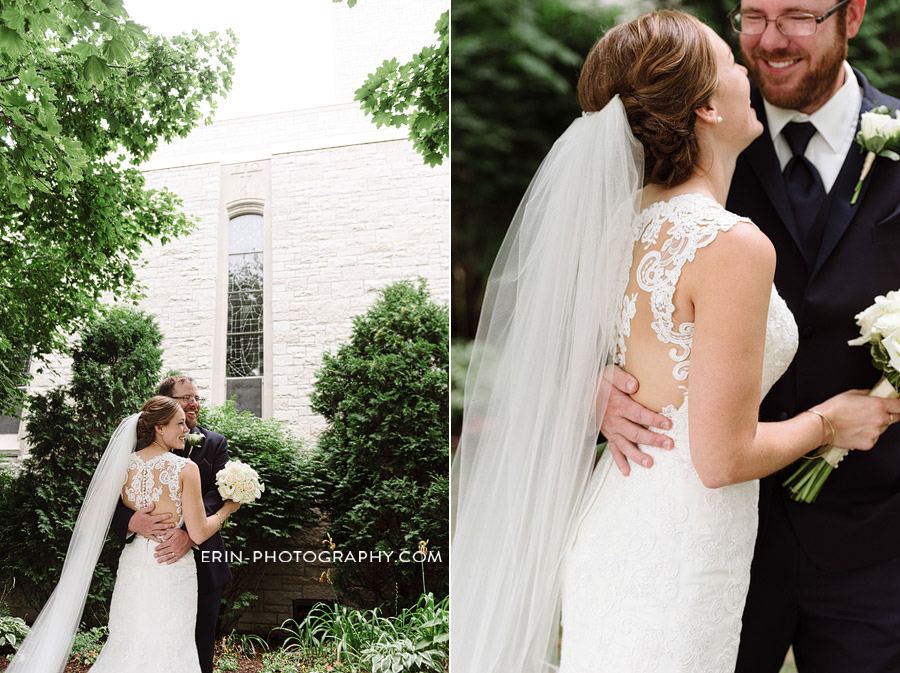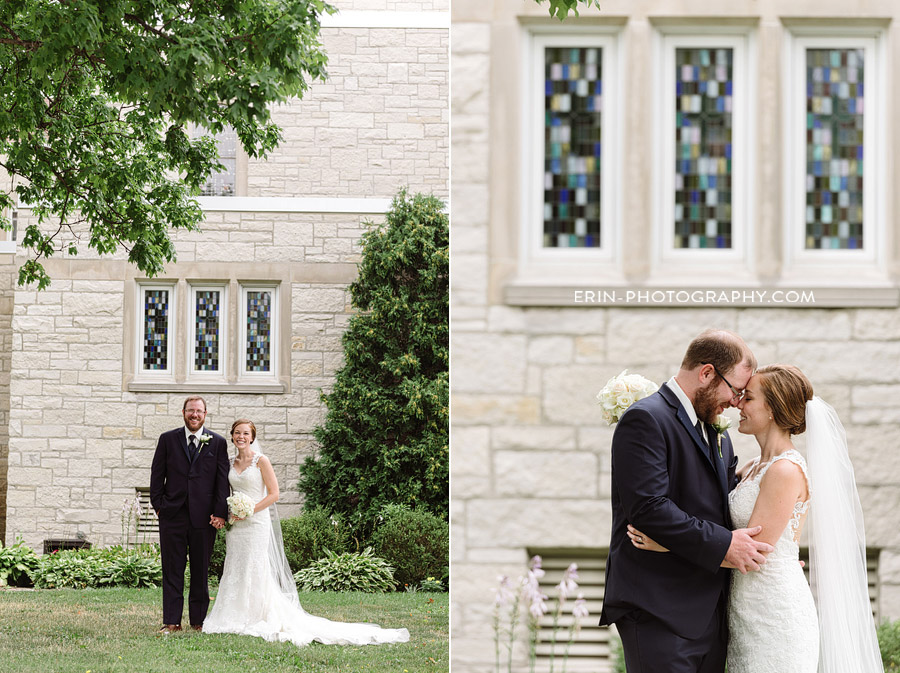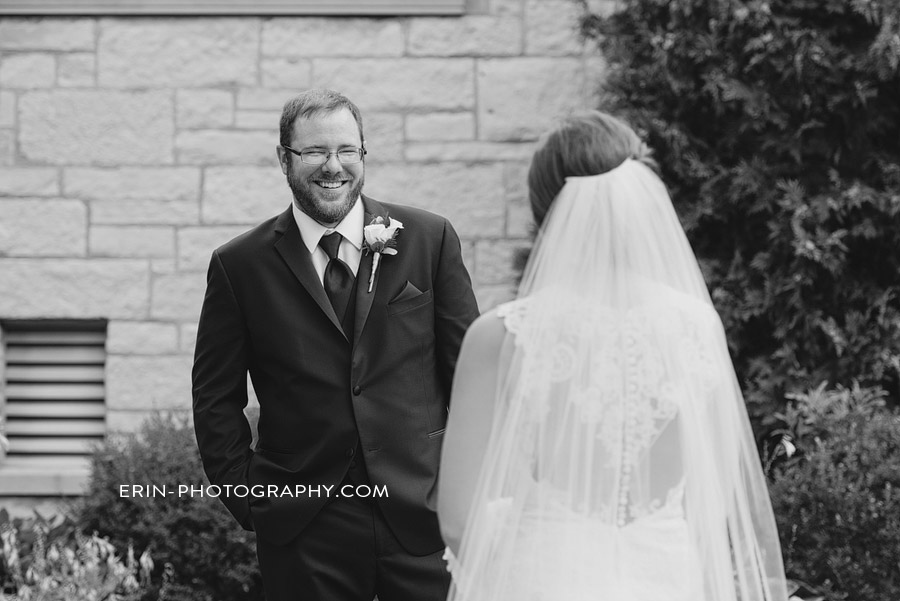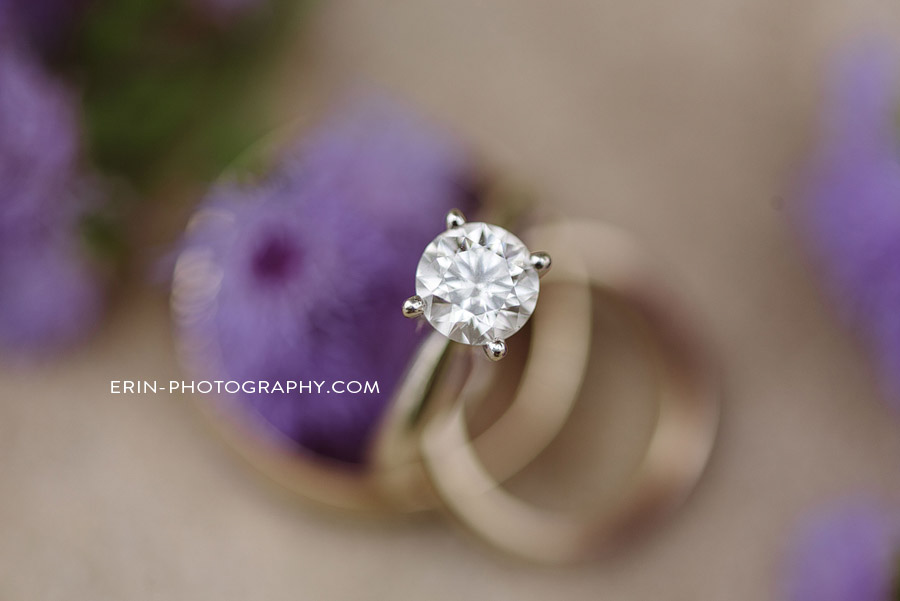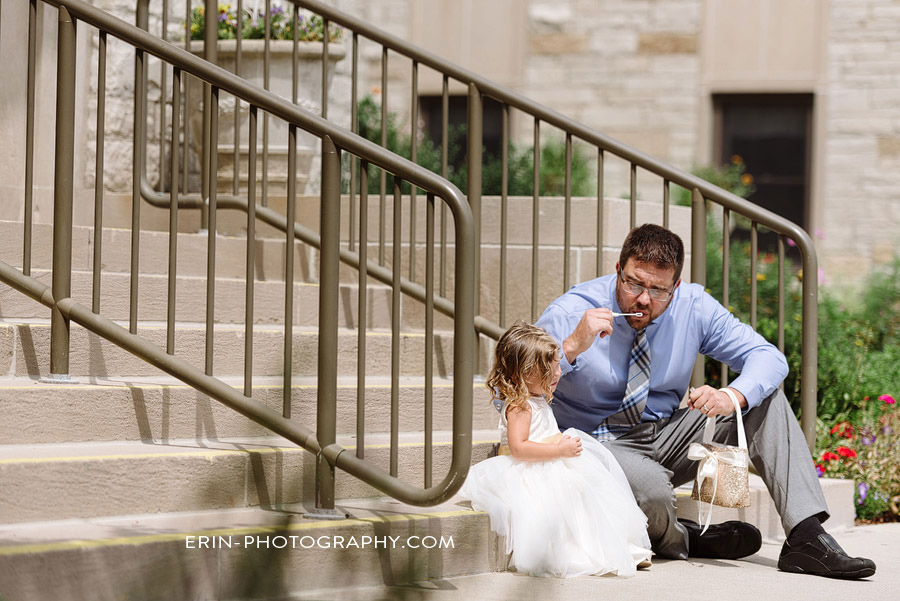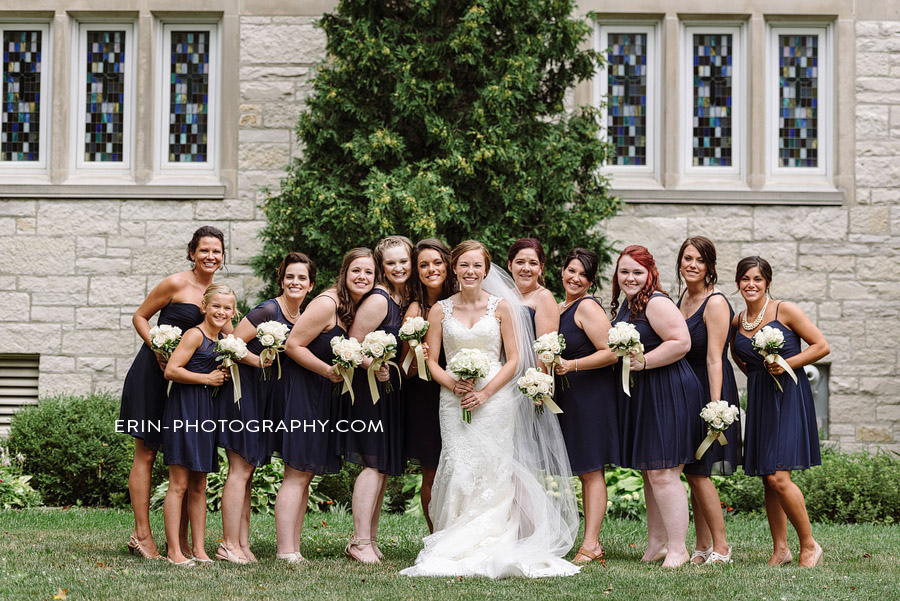 This has been the summer of HUGE wedding parties and they have all been so fun and kind-this one was no exception!  And look-we have a Baby Rakoonz sighting below!!!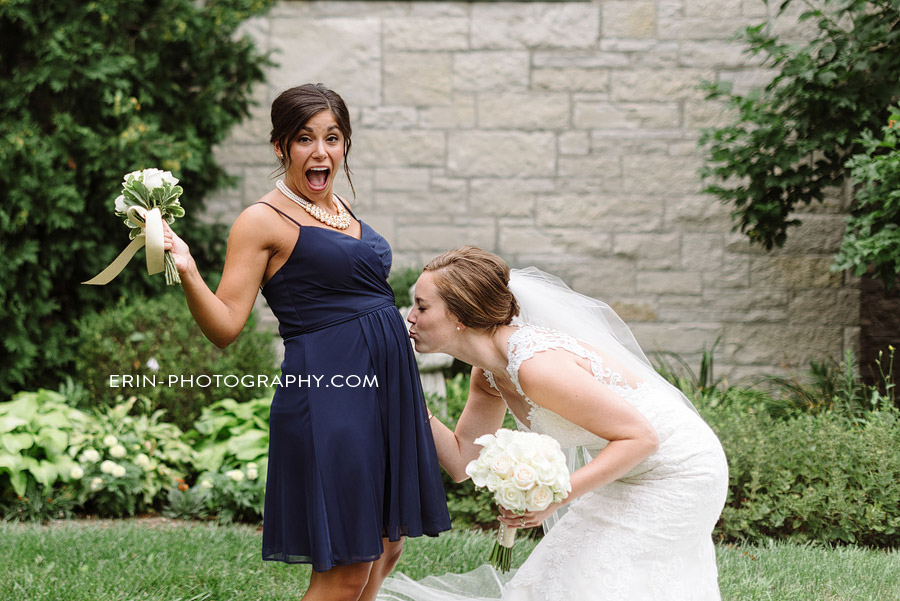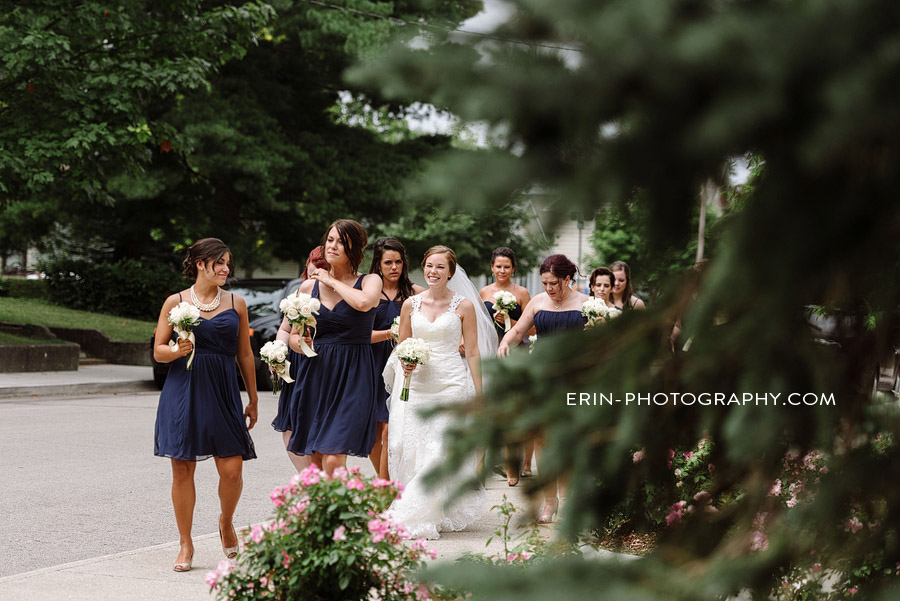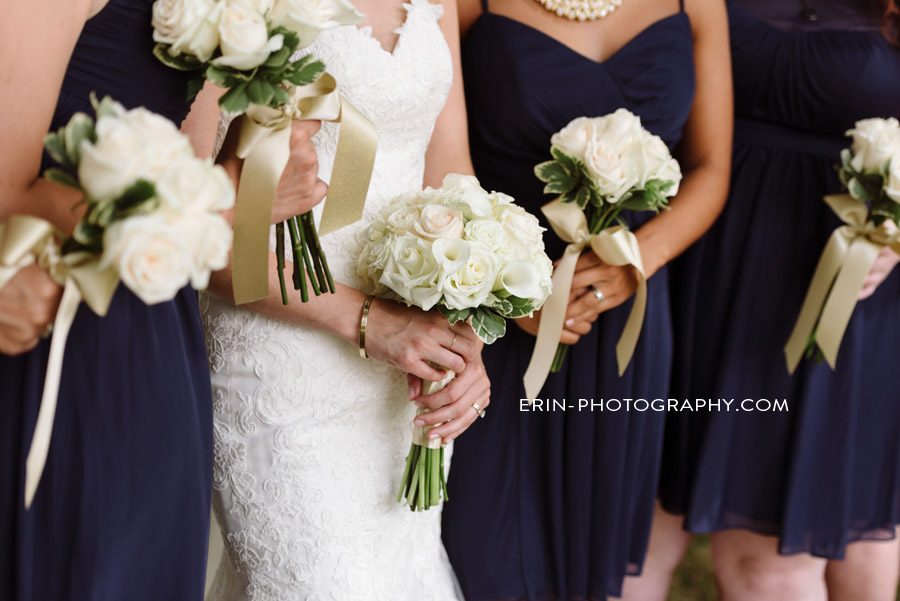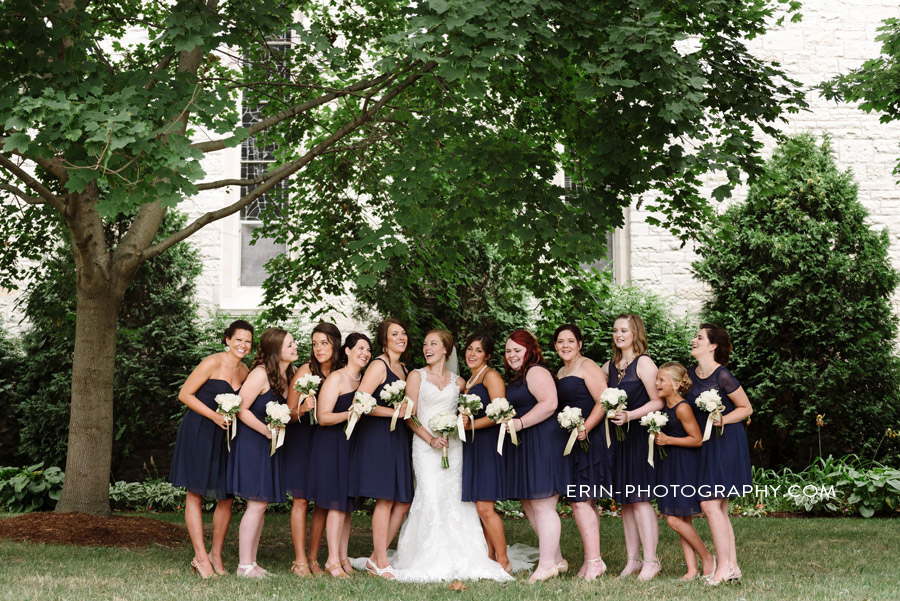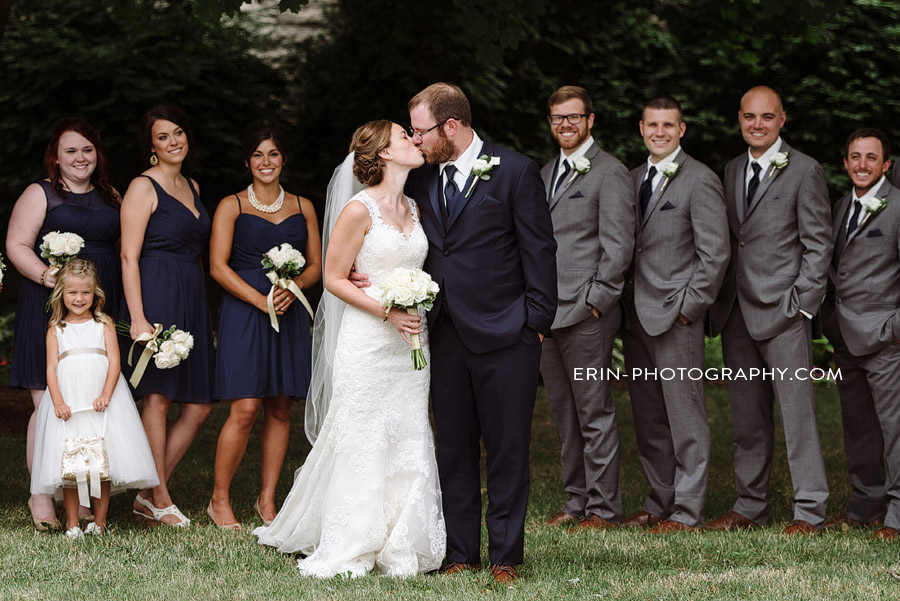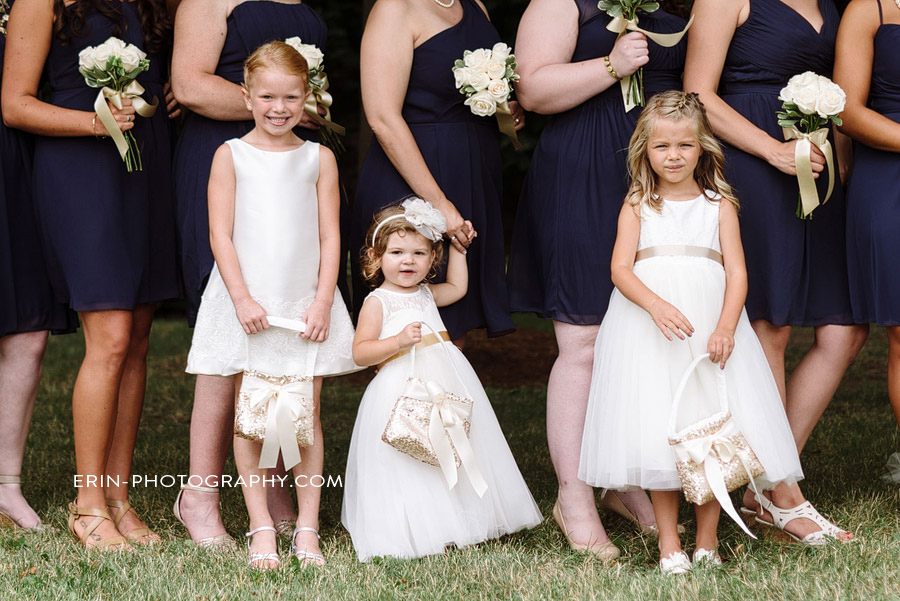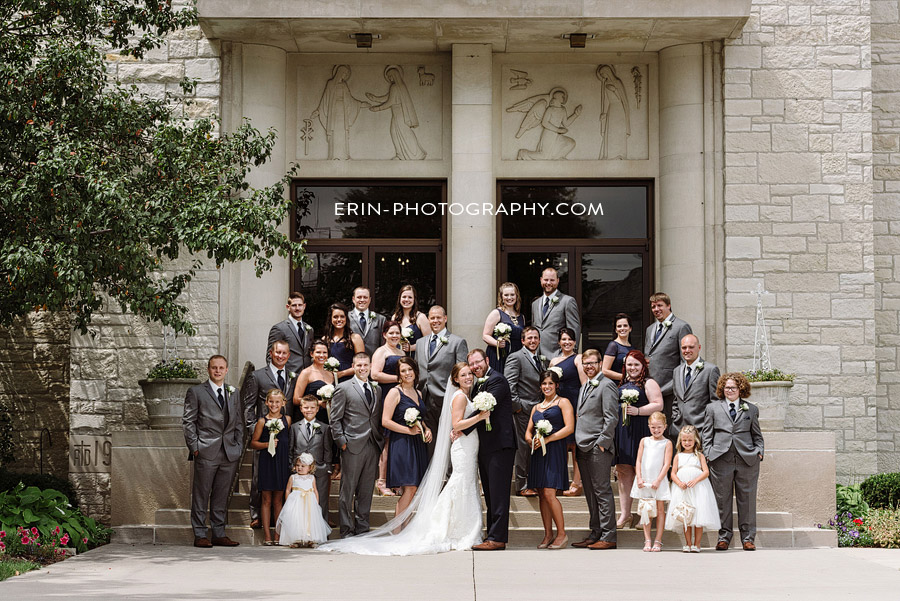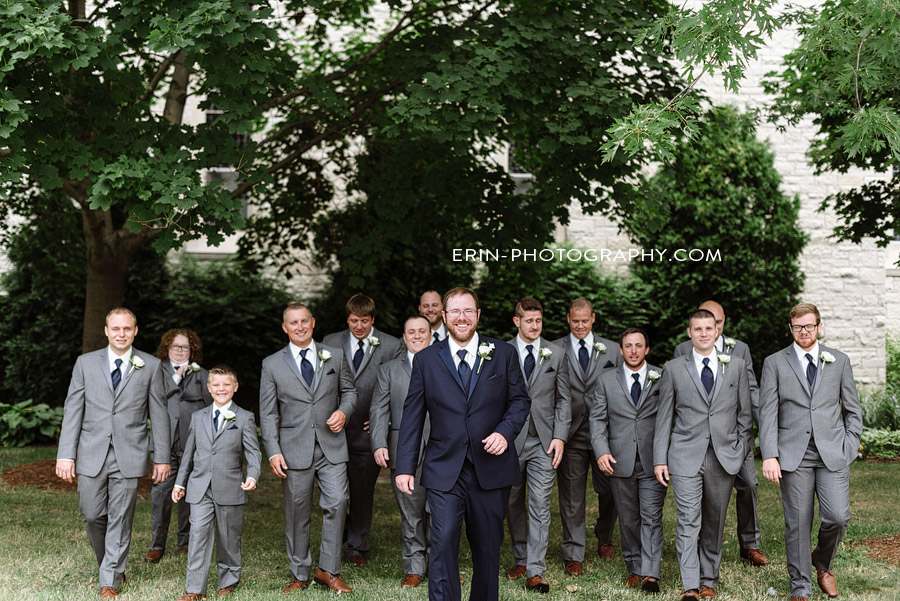 One of my favorite groomsmen shots above-I love Ryan's smile!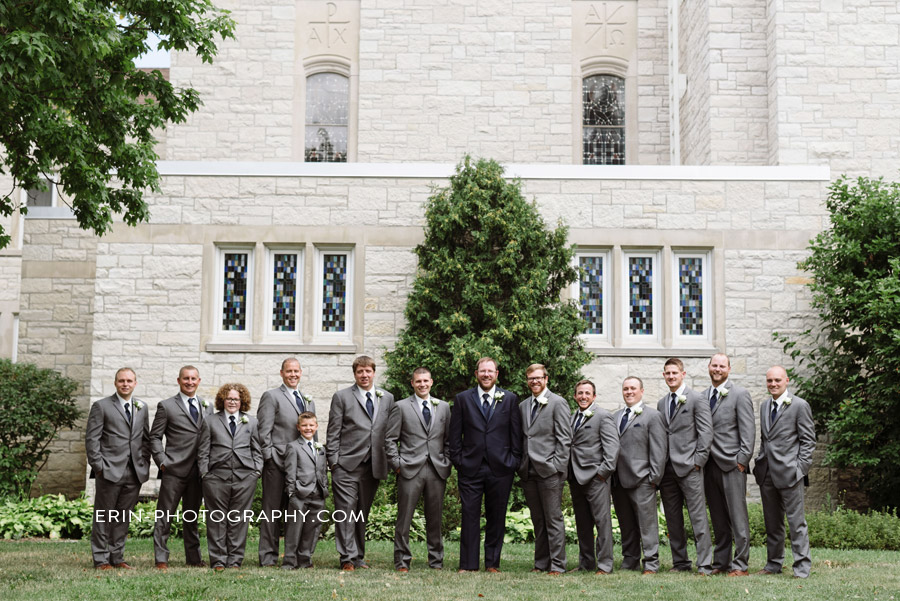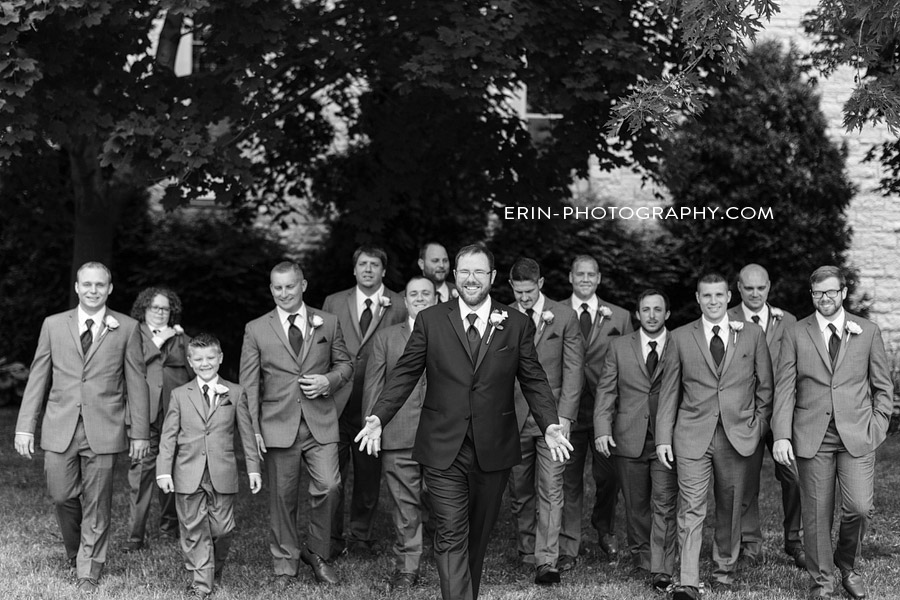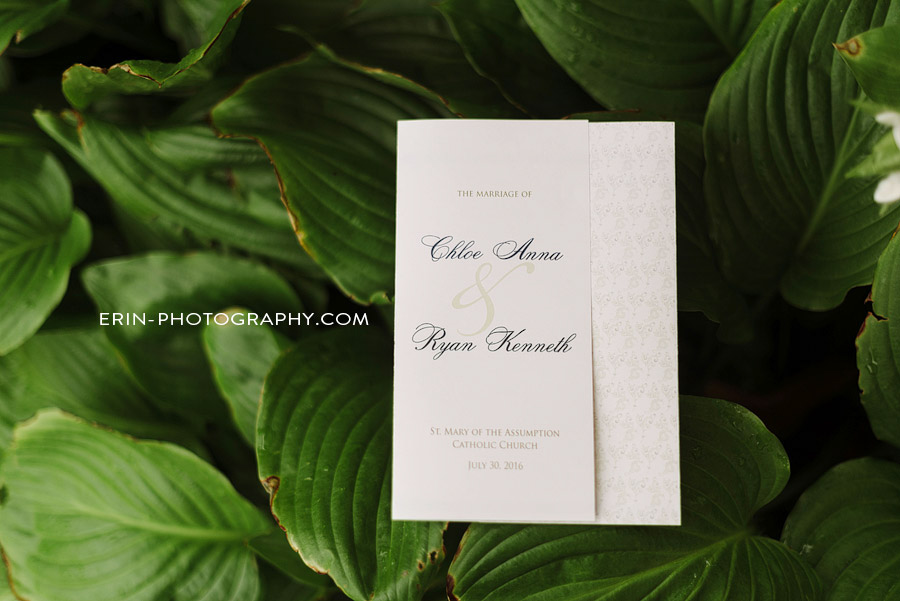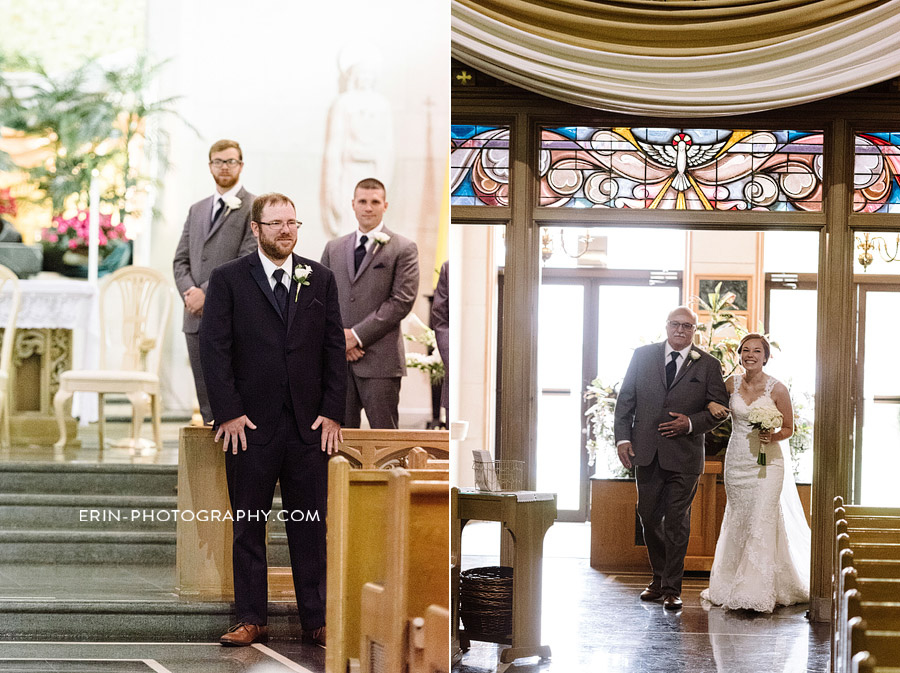 Oh my gosh-Ryan's nervous hands are my favorite thing in this photo. And this just shows that the emotions of your bride coming down the aisle aren't lost if you choose to do a first look!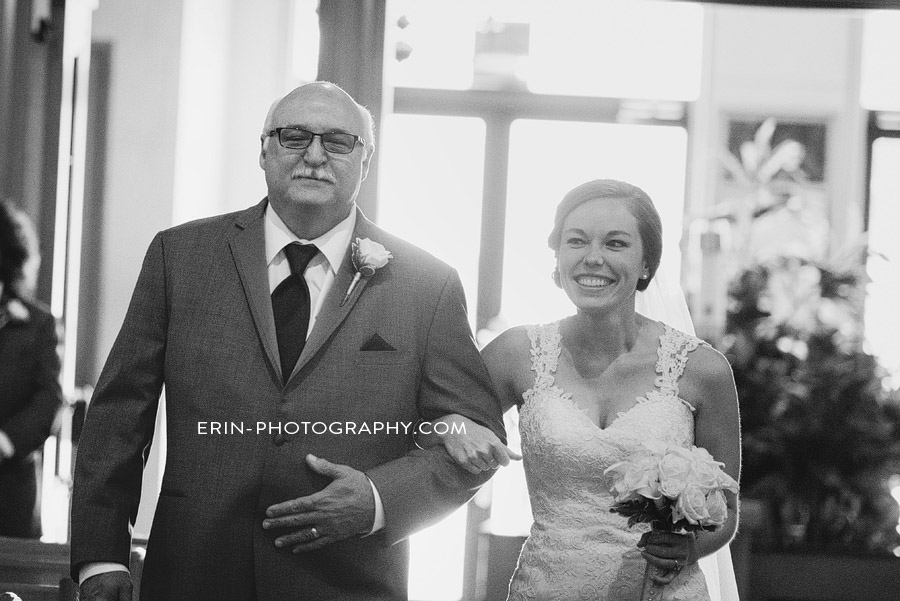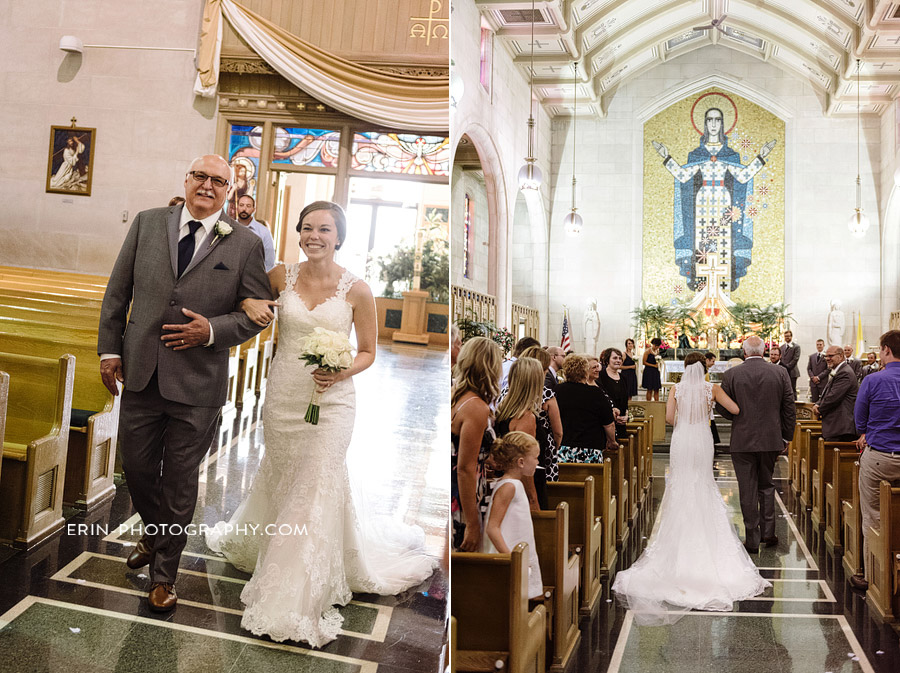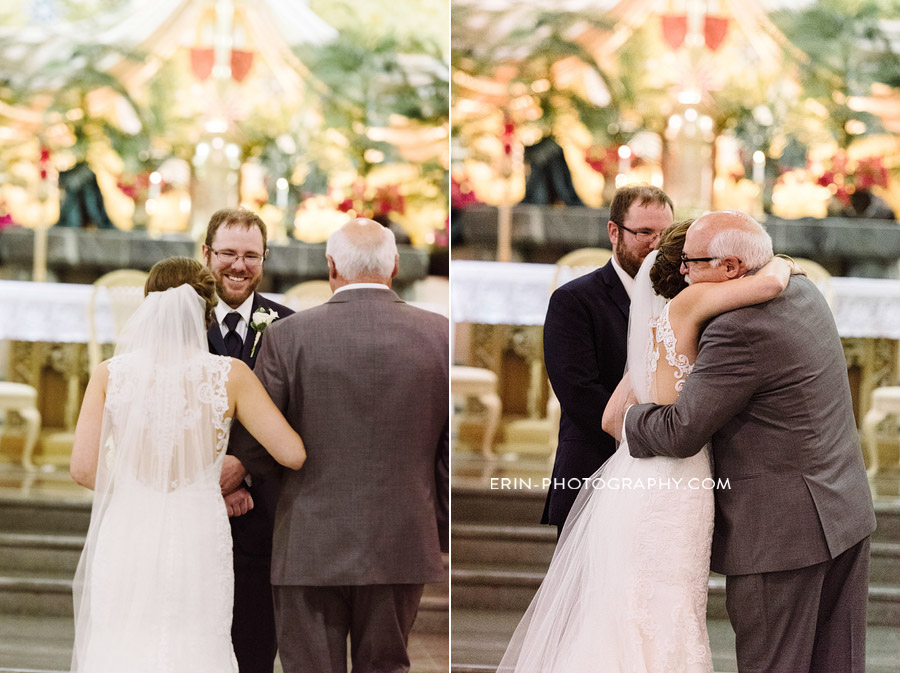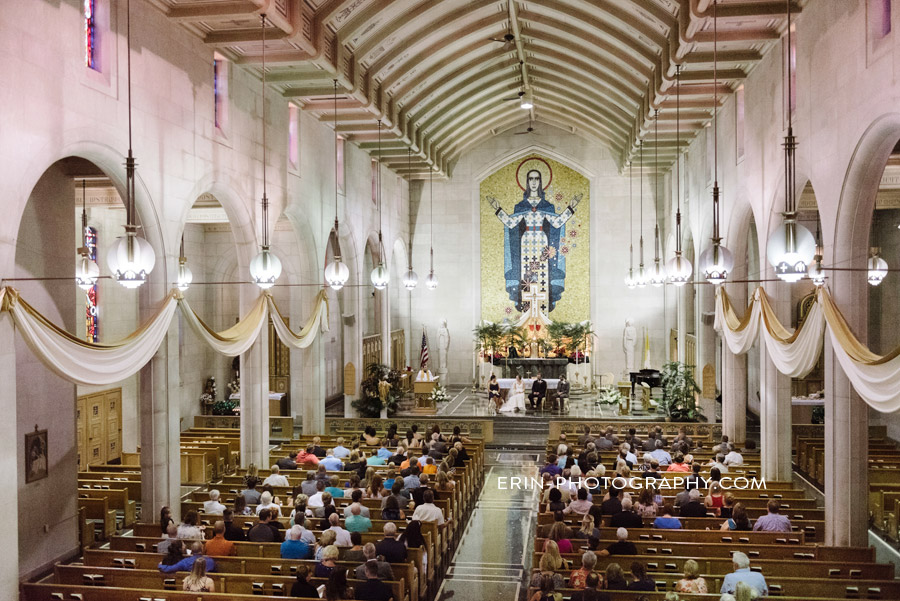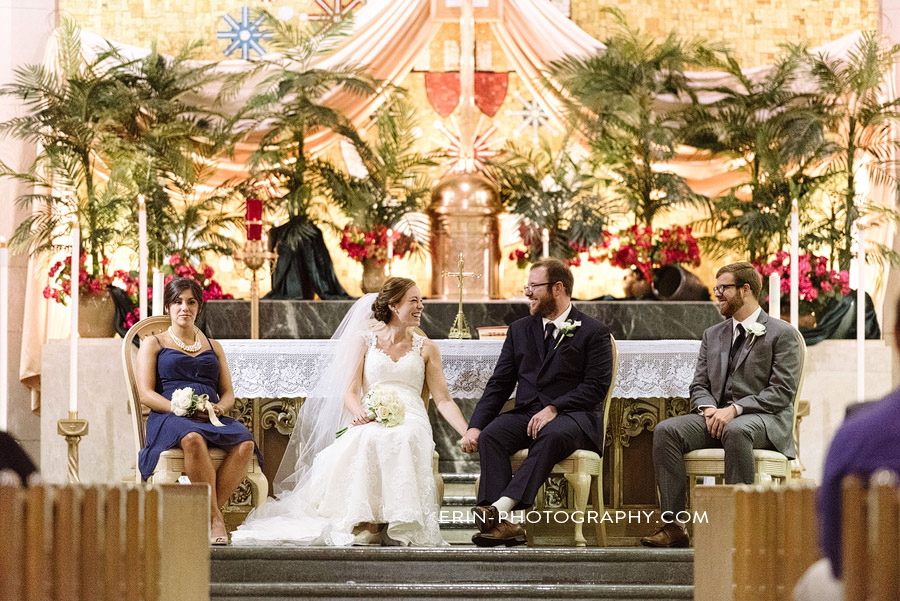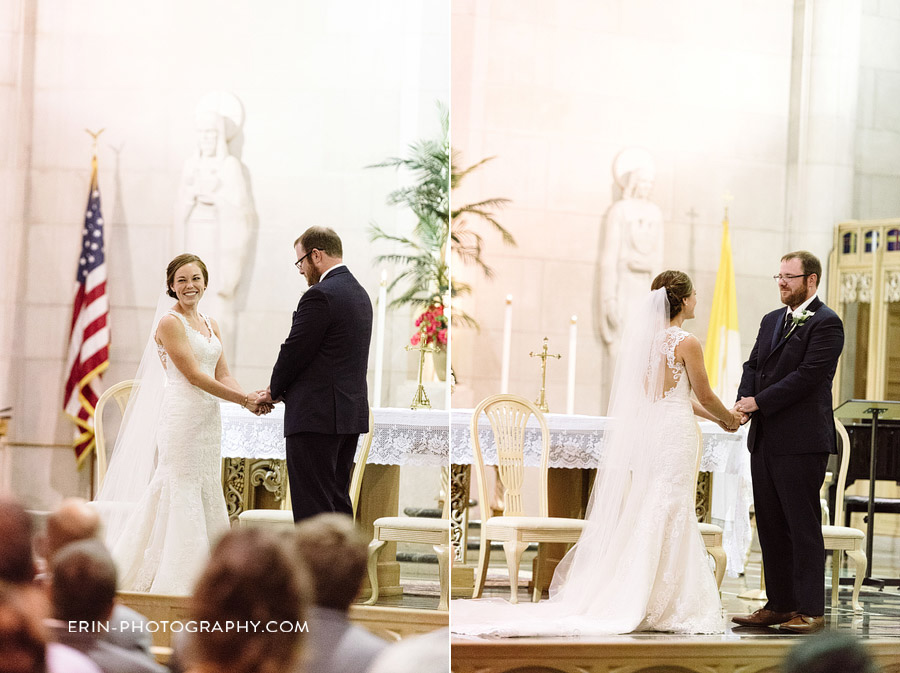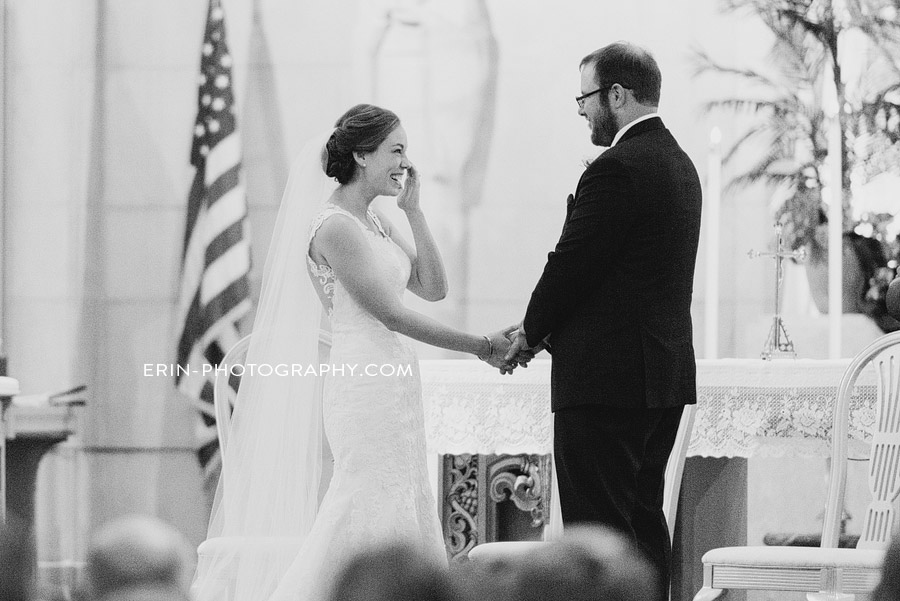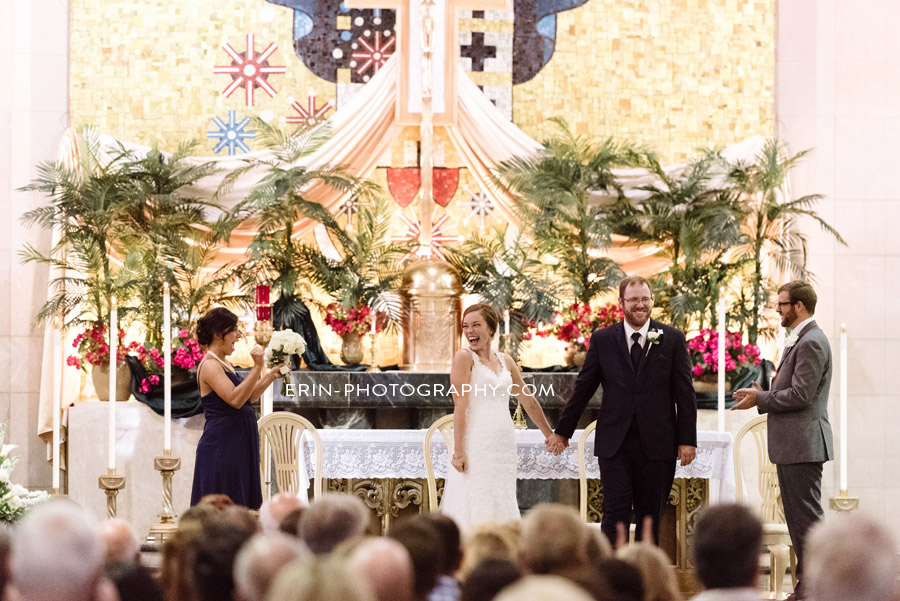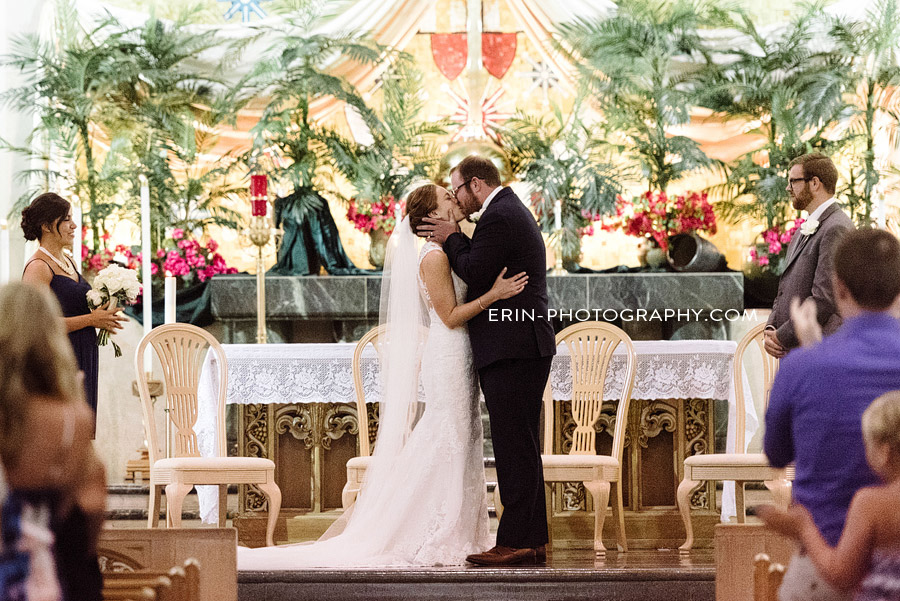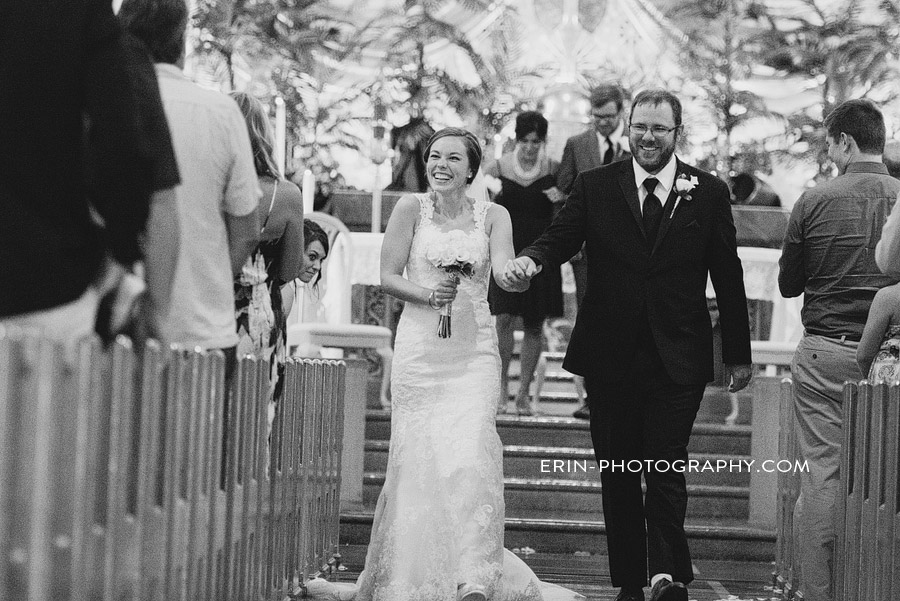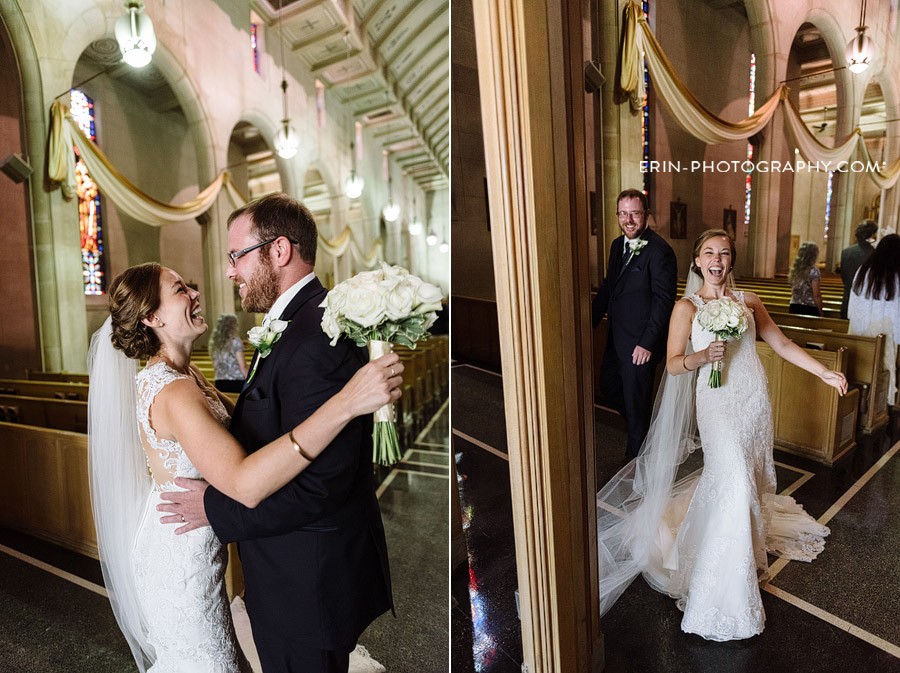 OHMYGOSH-this was my favorite moment of the whole day!  Chloe doesn't remember it but I do! As they got to the back of the church, still arm in arm, Chloe yells, "Holy Crap!  We're Married!"  I almost lost it!  Their own little private celebration in those quick seconds were off the charts GOOD!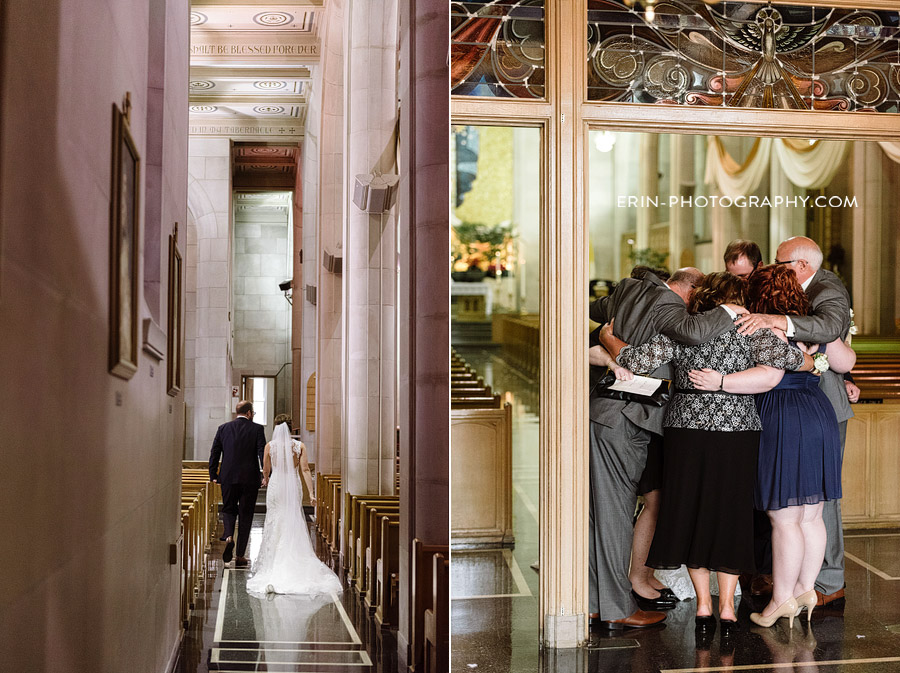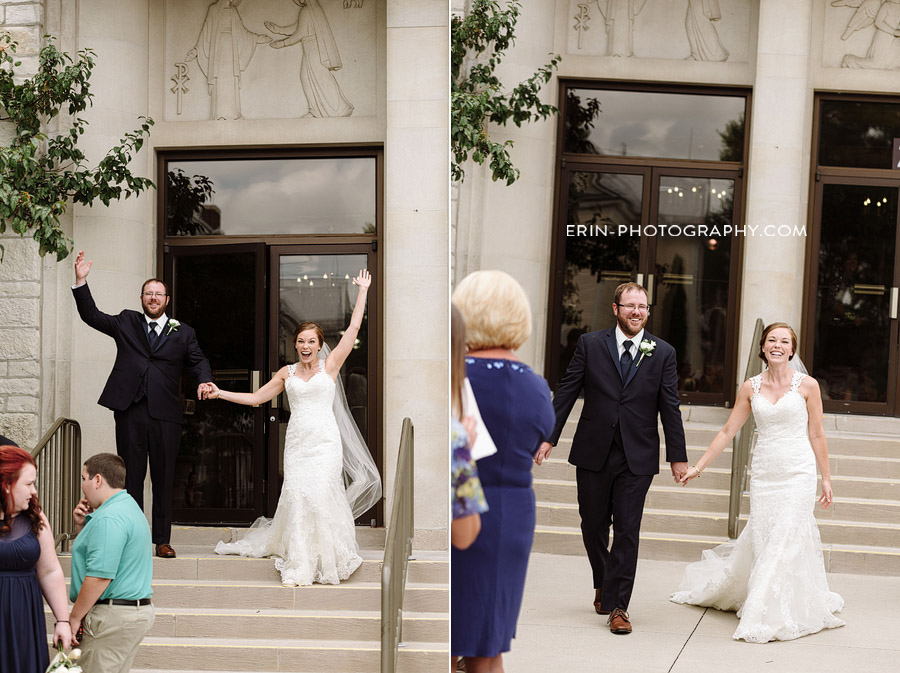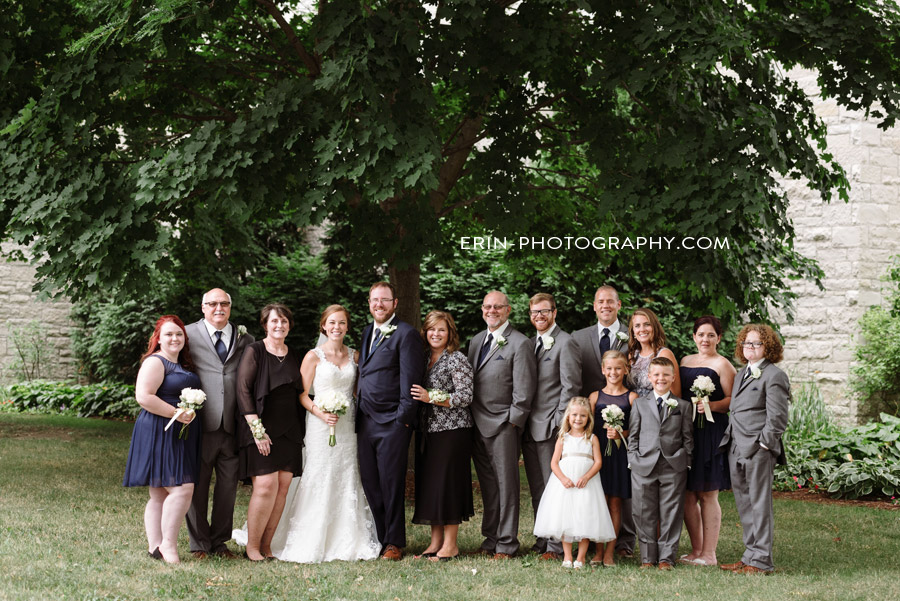 This wedding also began my rainy wedding day streak…the current count is 4 in a row (and yes, they're calling for rain again this Saturday)!  It started sprinkling just as we left the church and Chloe's cousin brought one of Gradma's plastic hair covers for their cousin picture!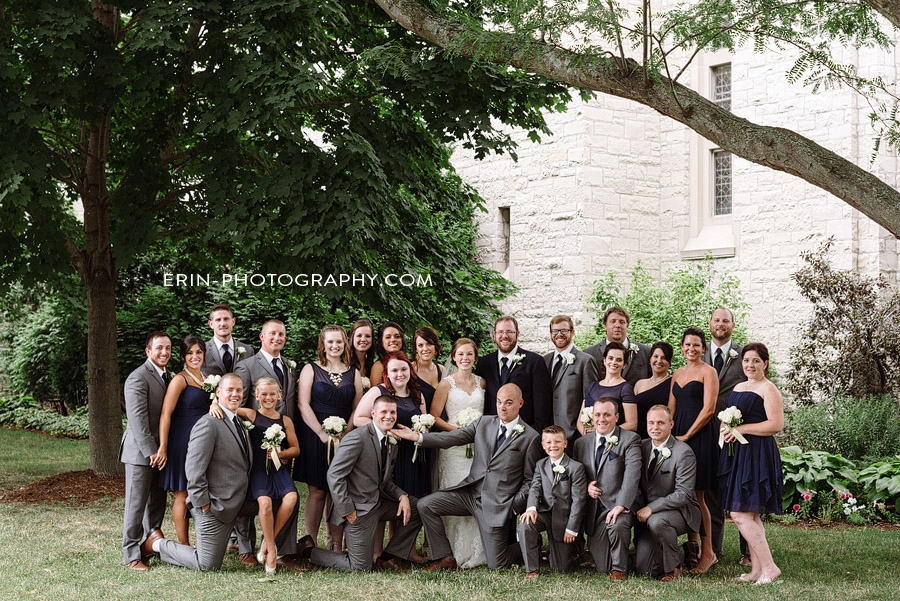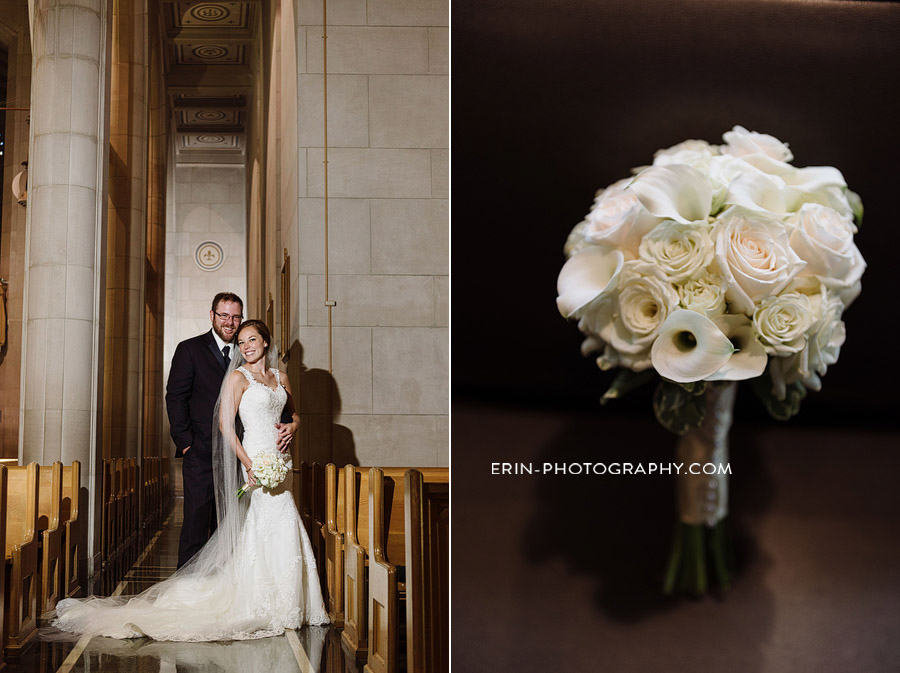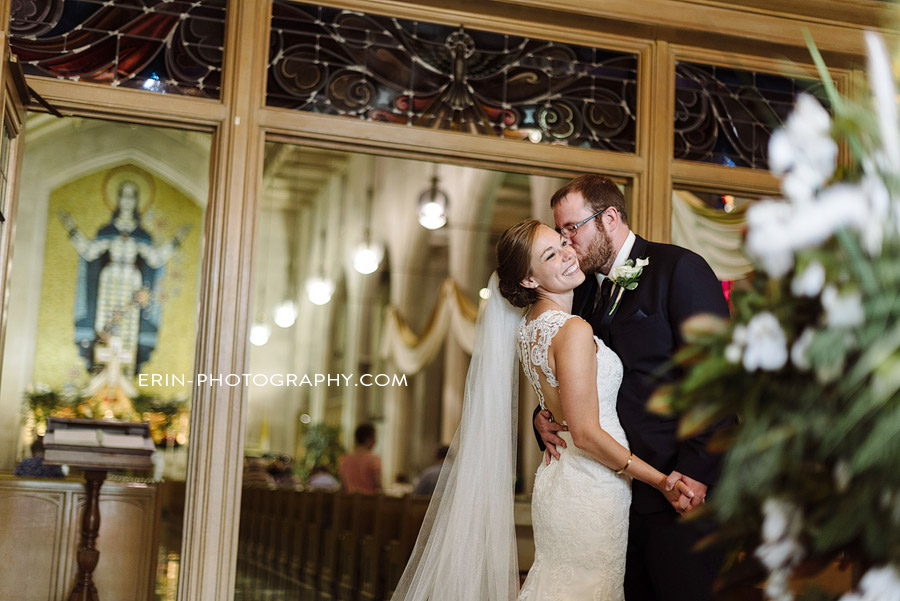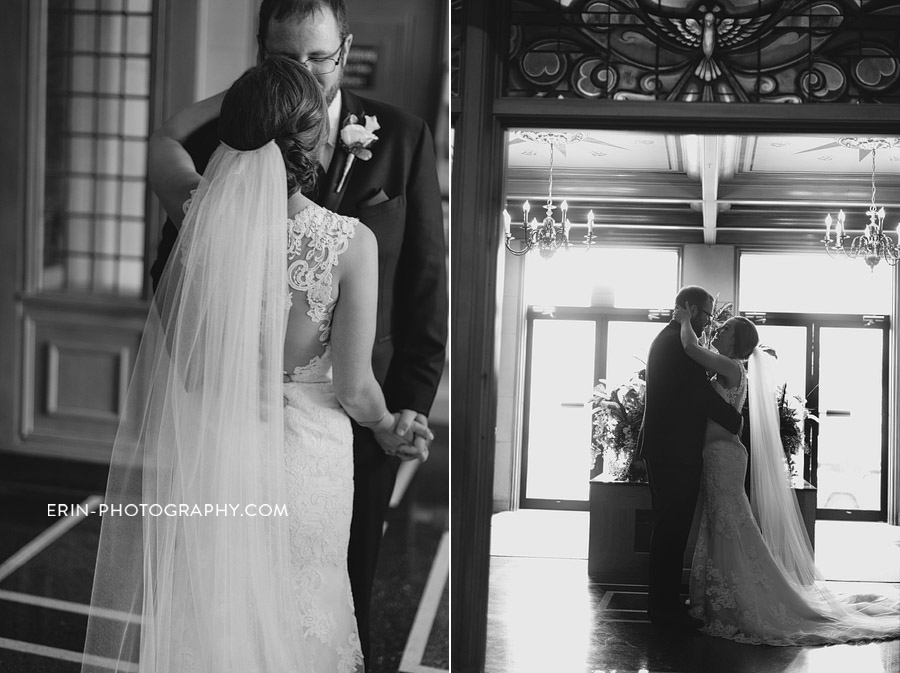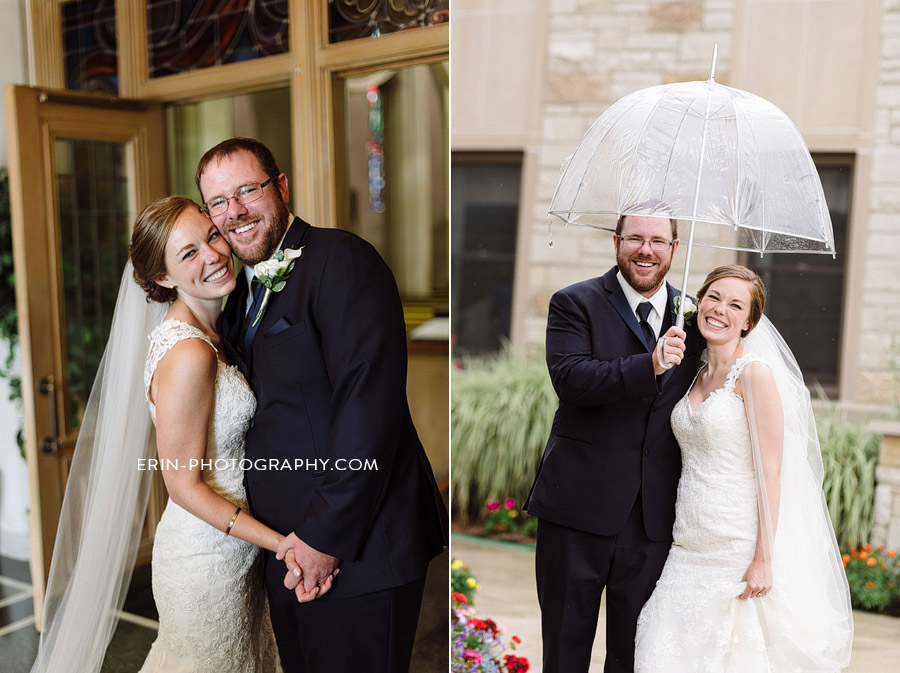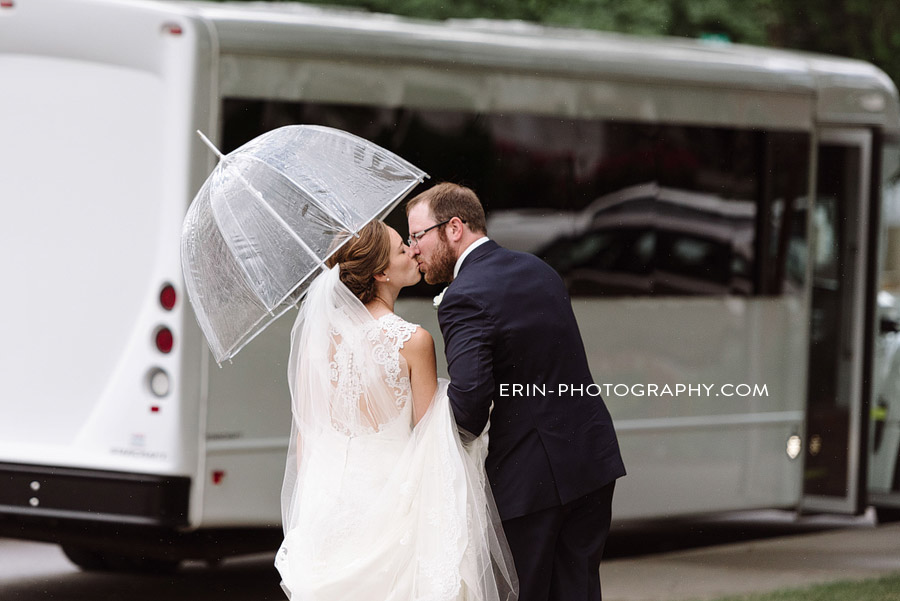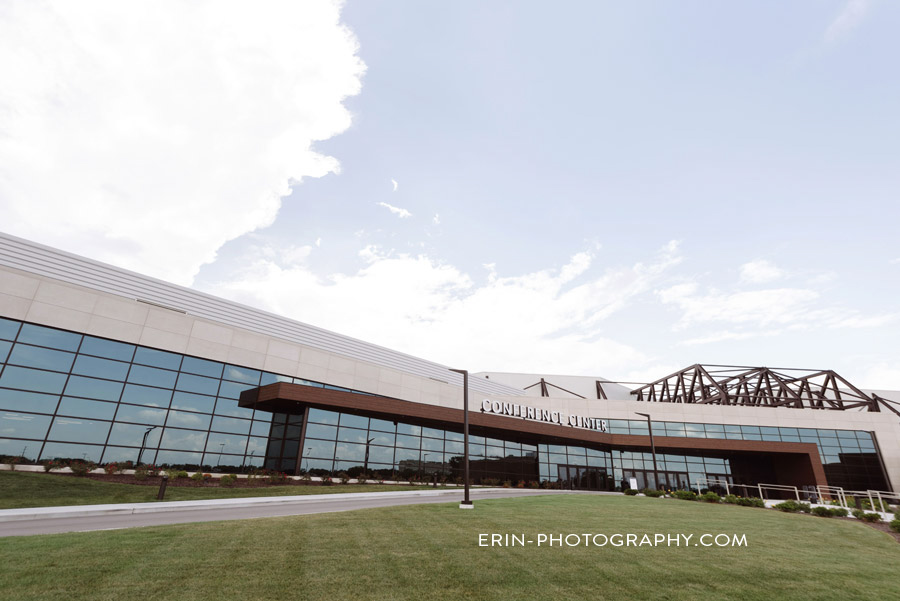 It rained while we drove so I'm not complaining!  This was my first time photographing at the new Conference Center at the Allen County Coliseum-loved the venue!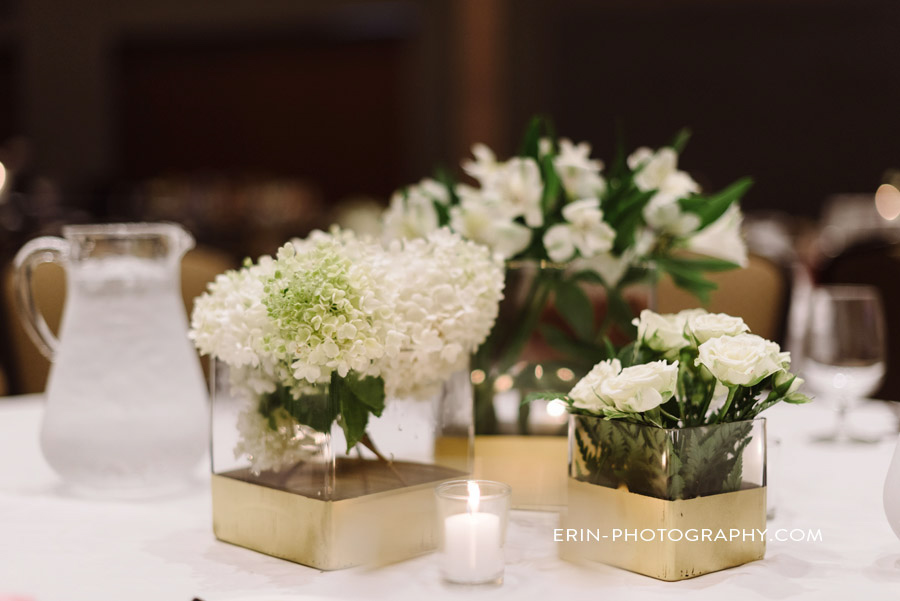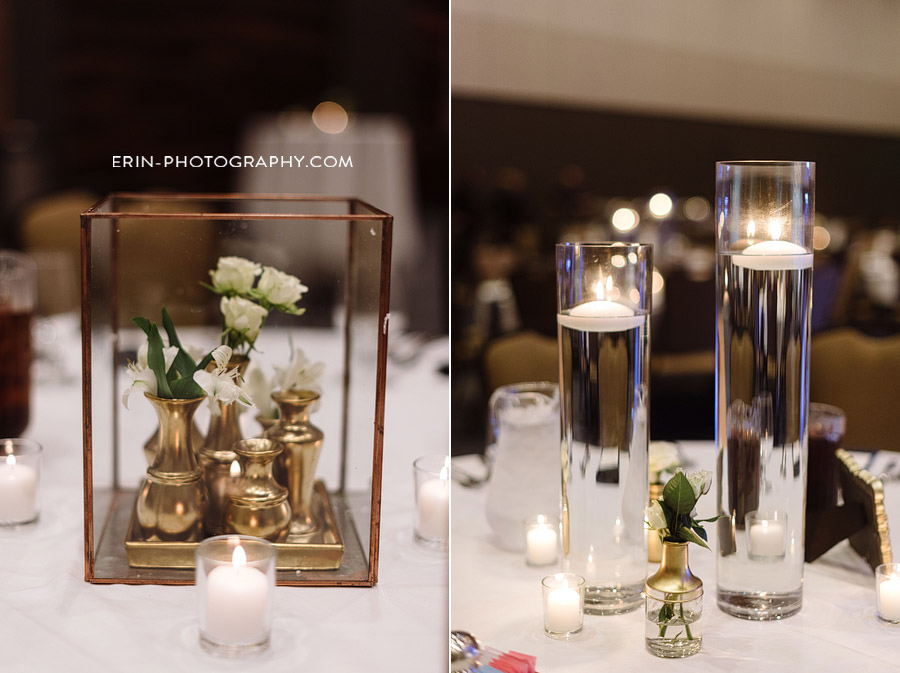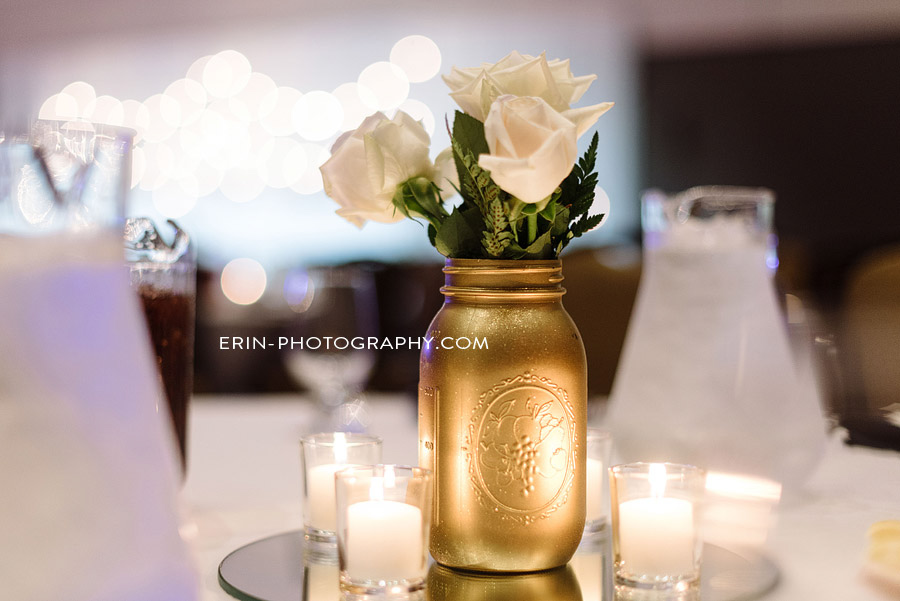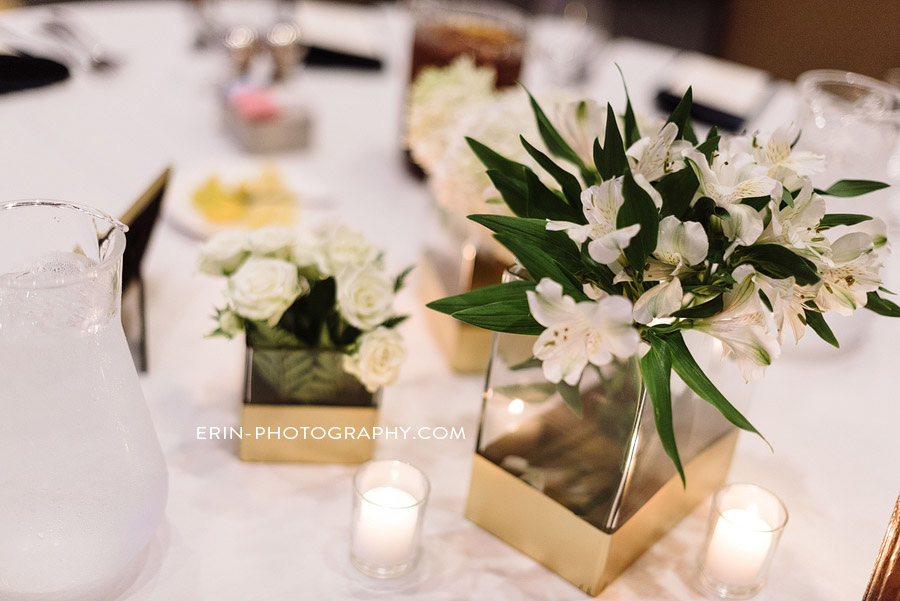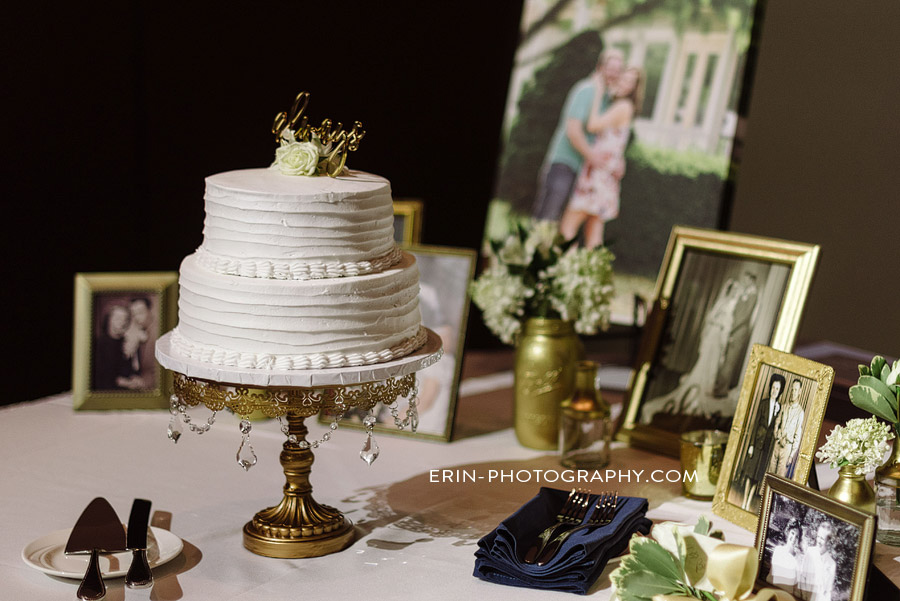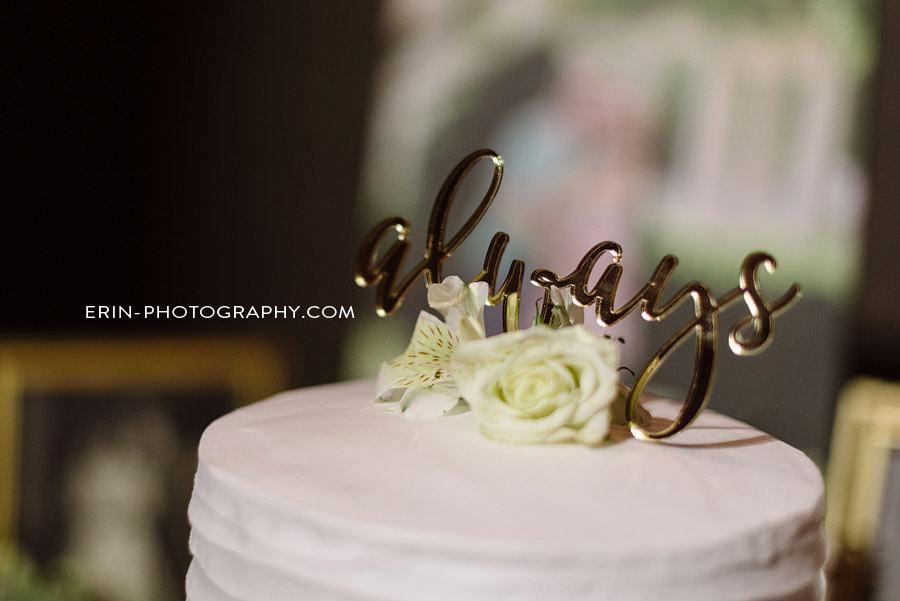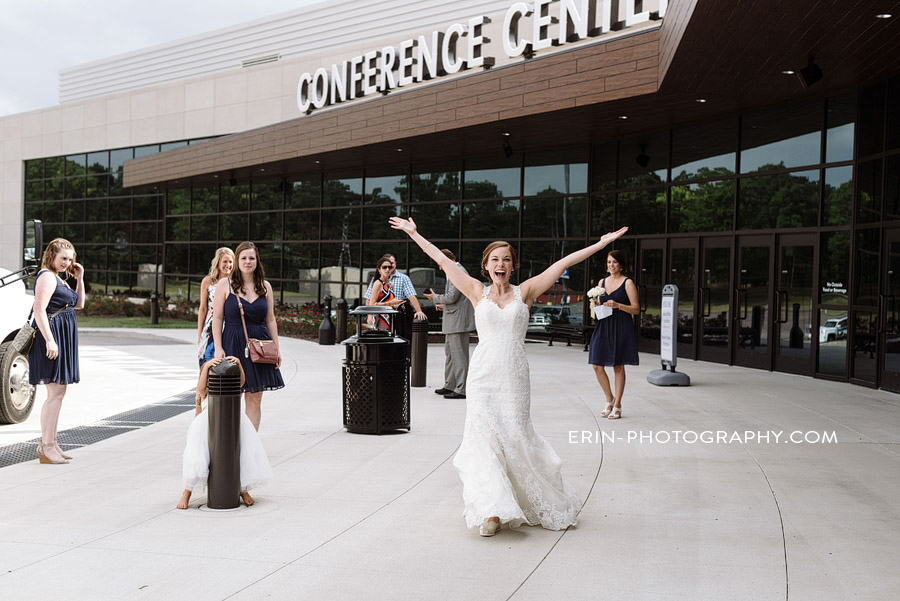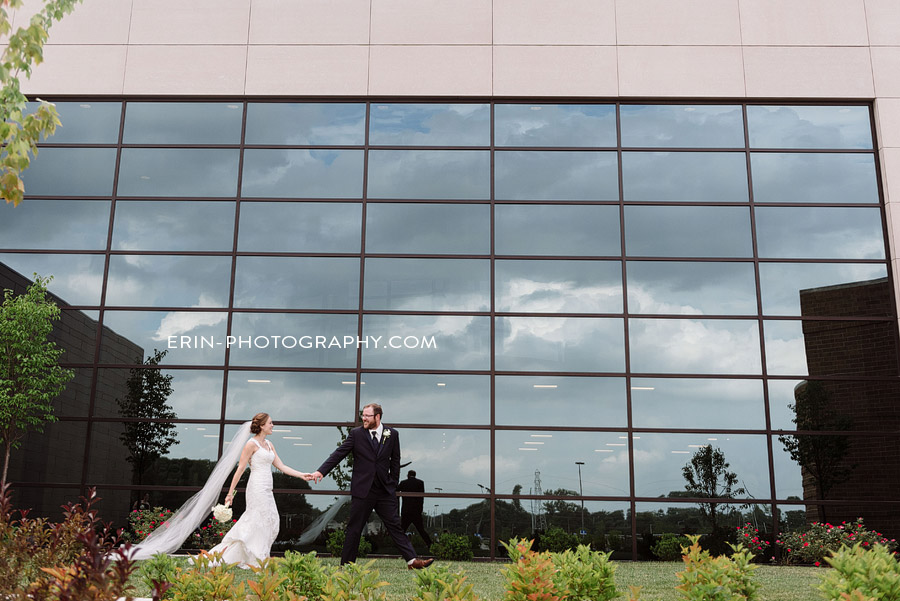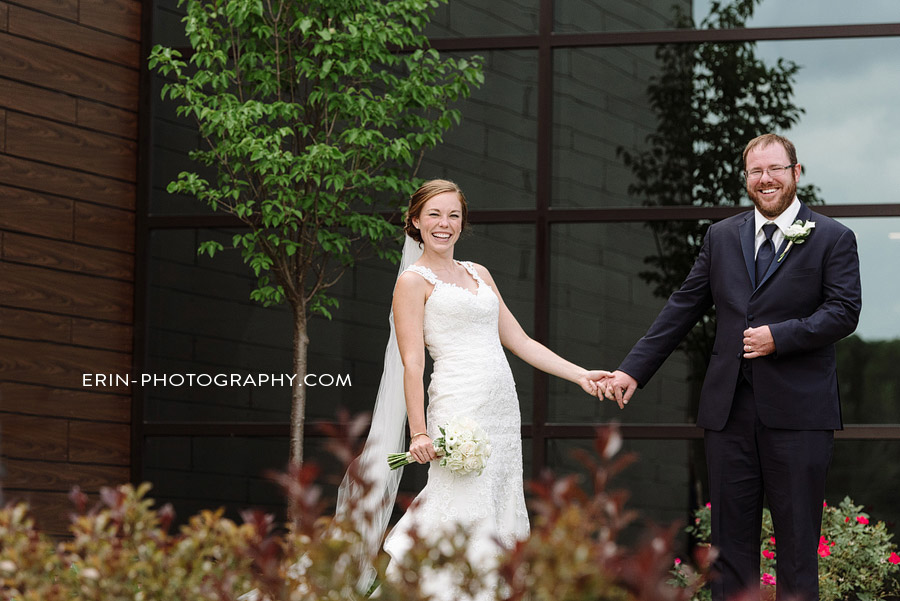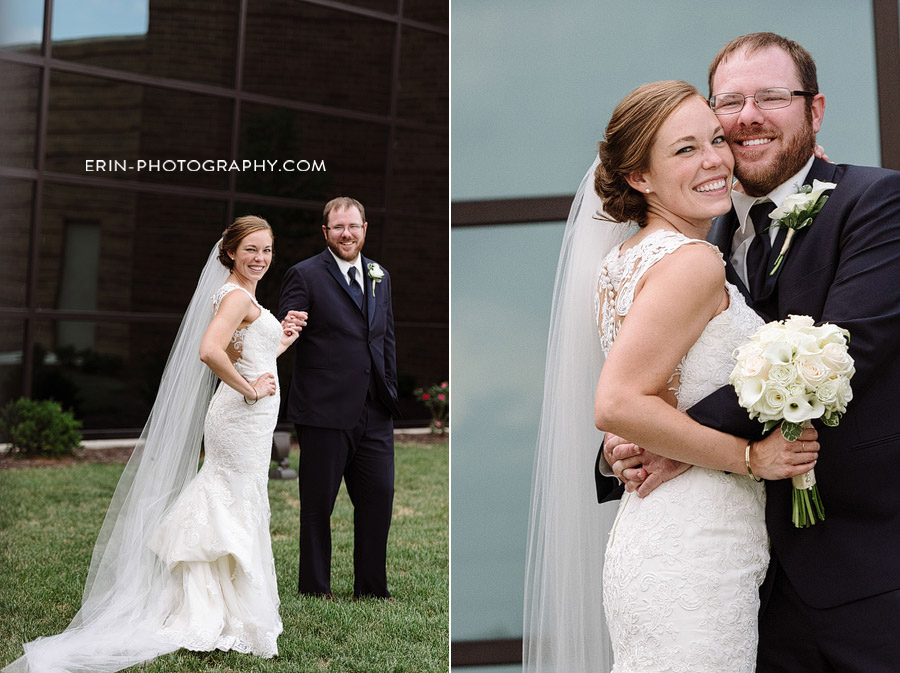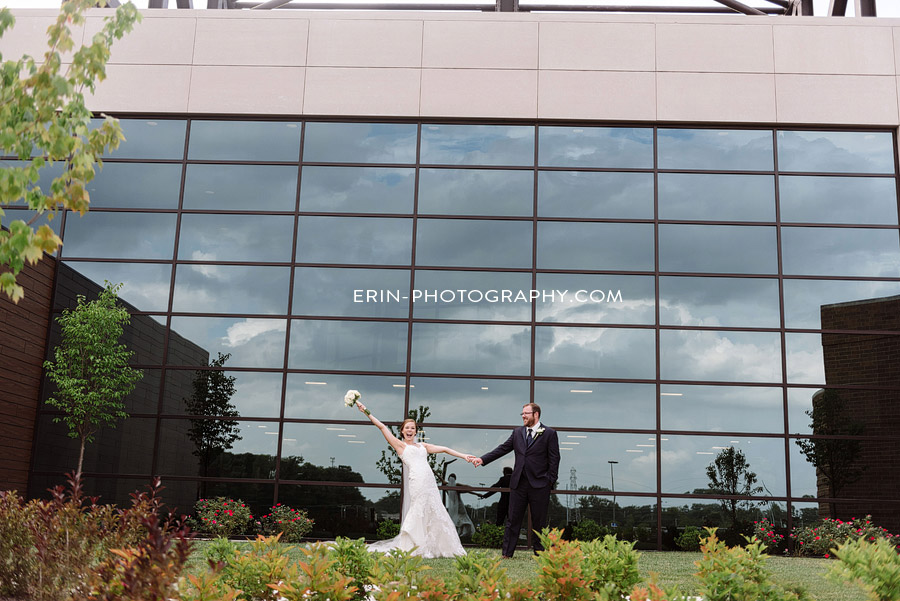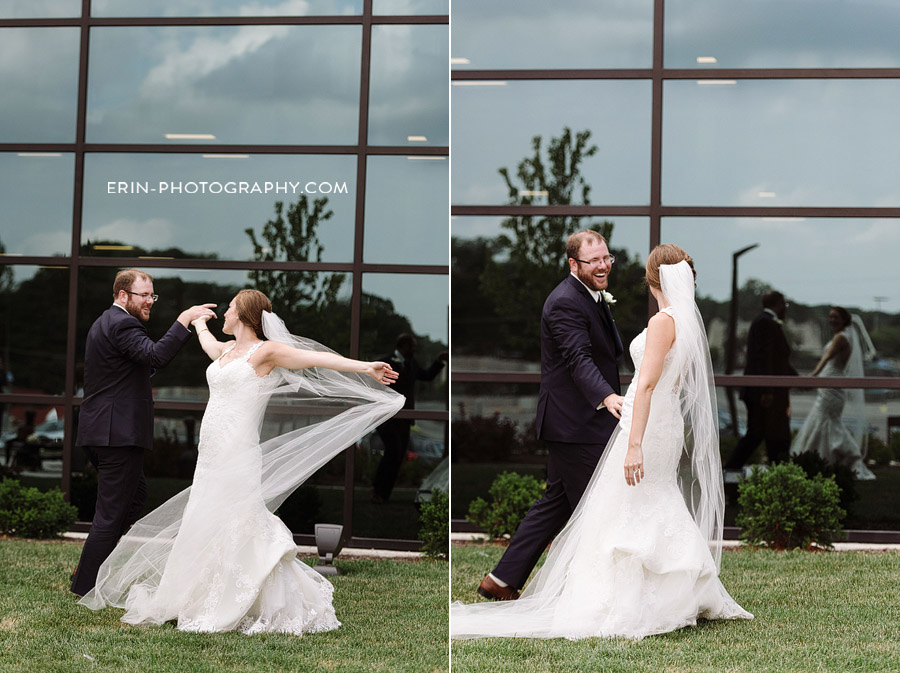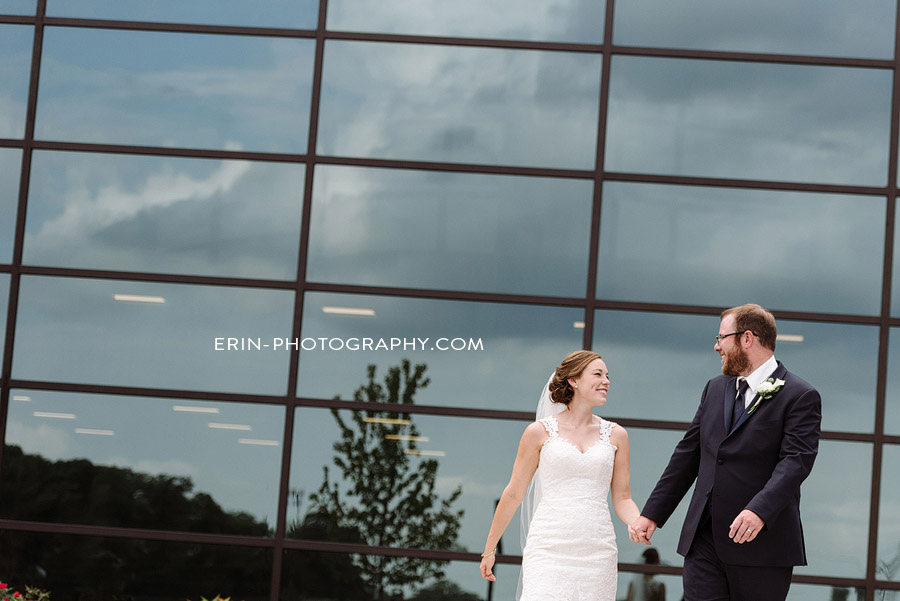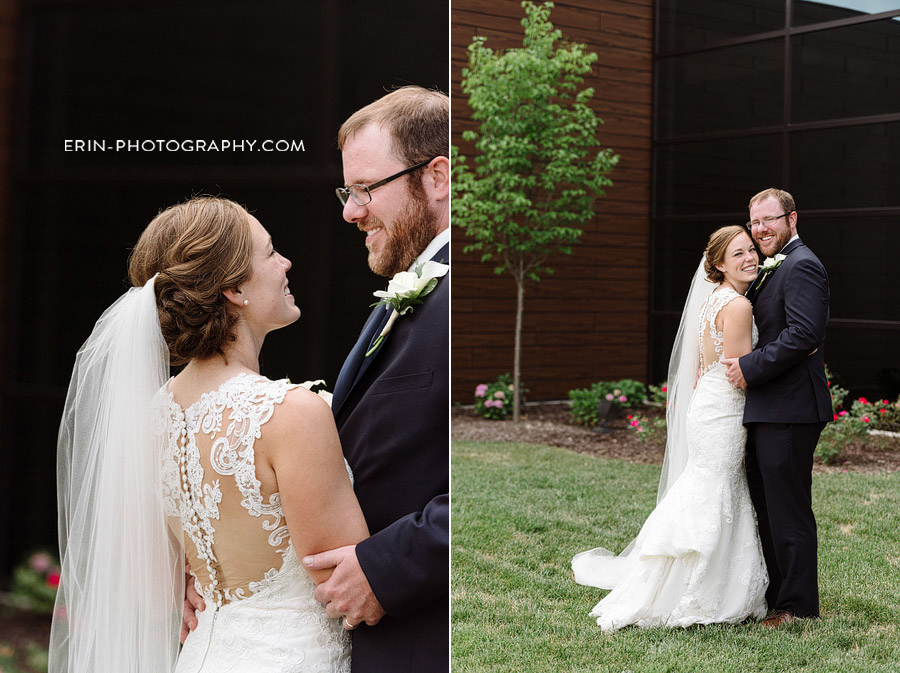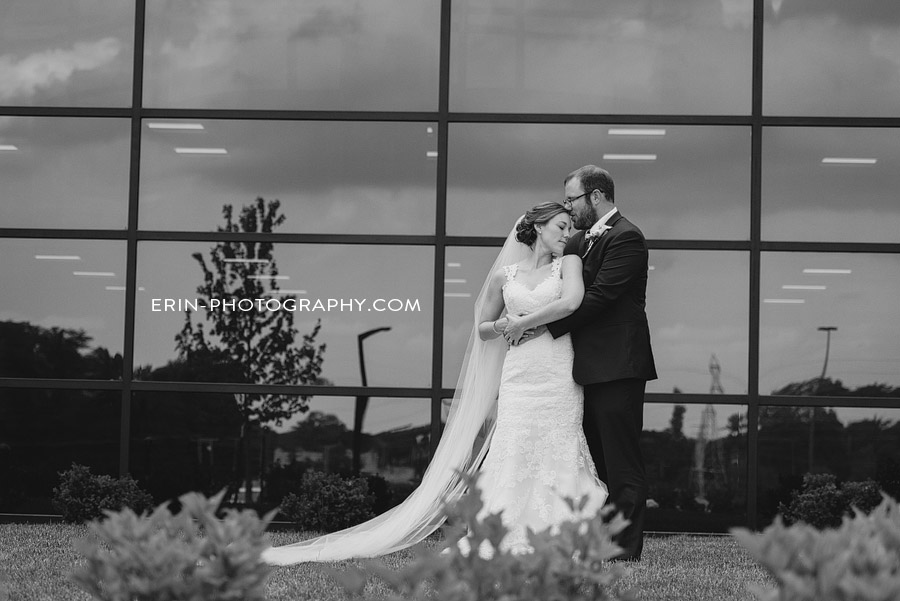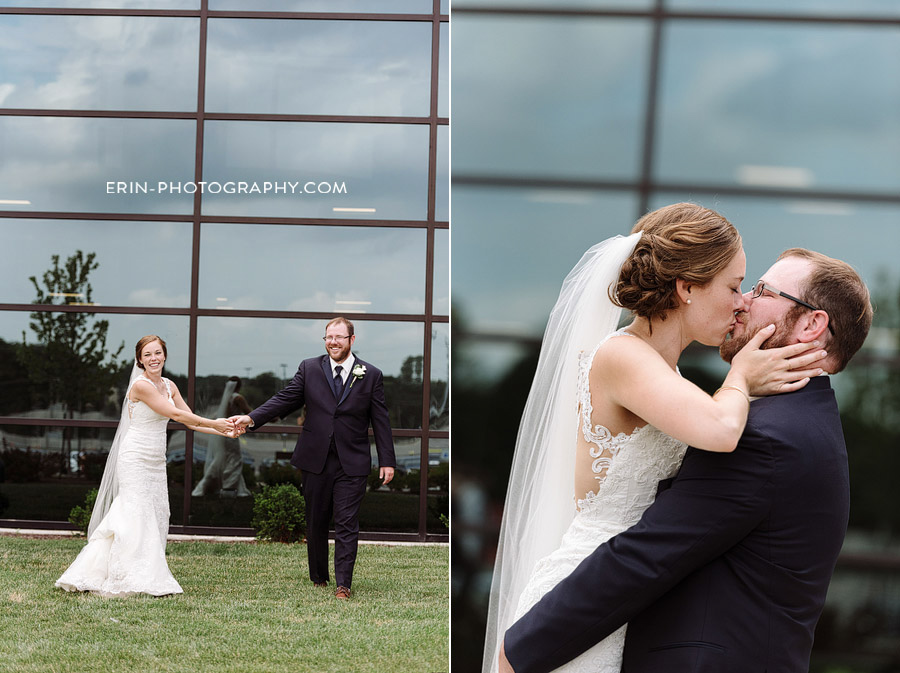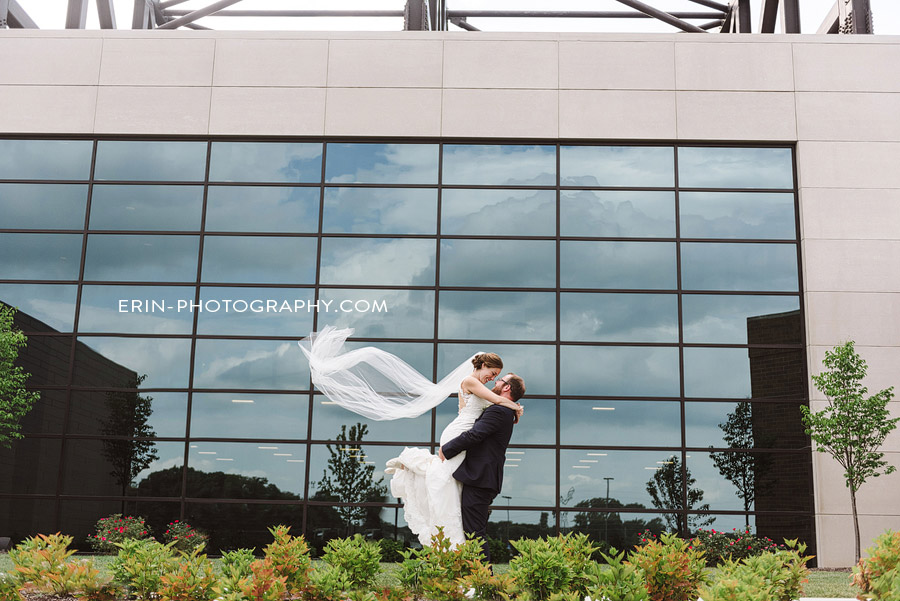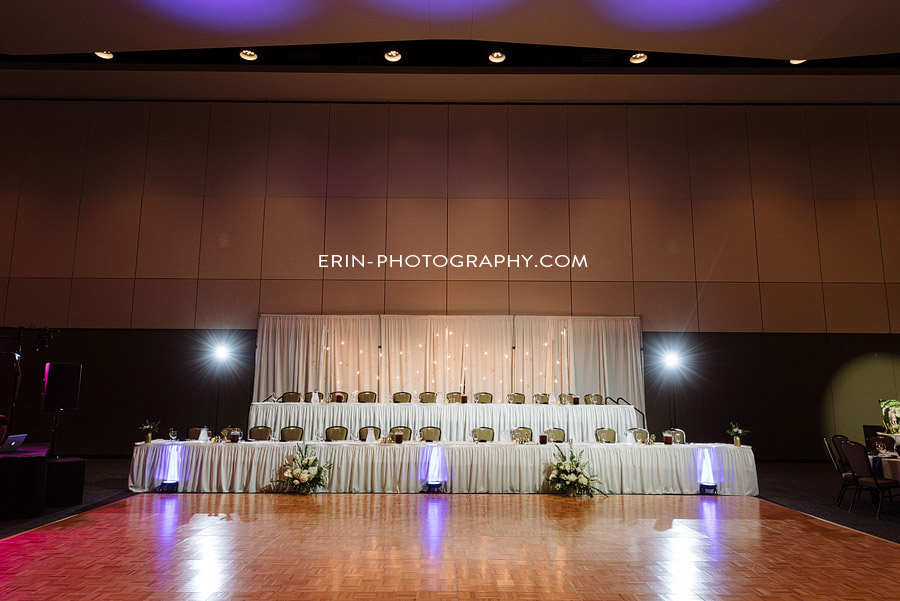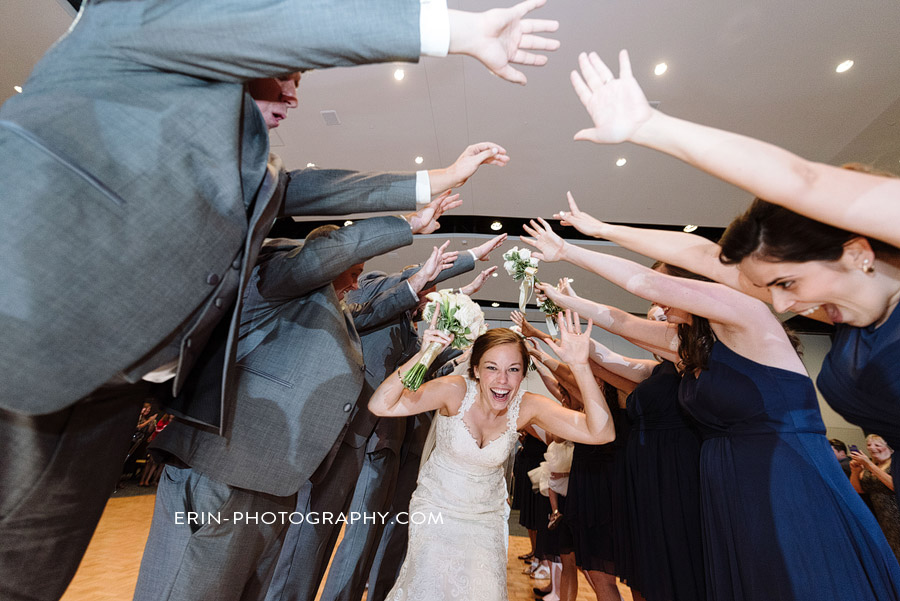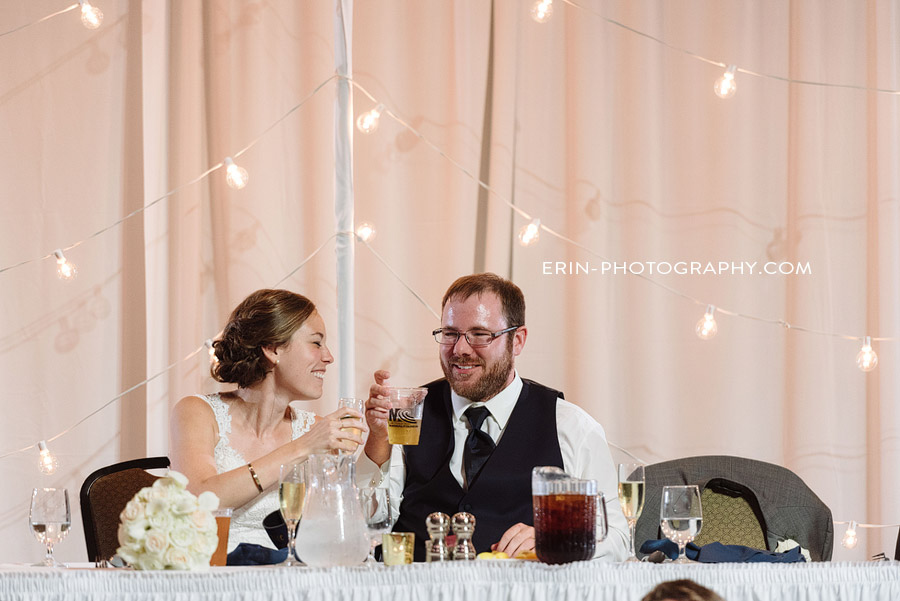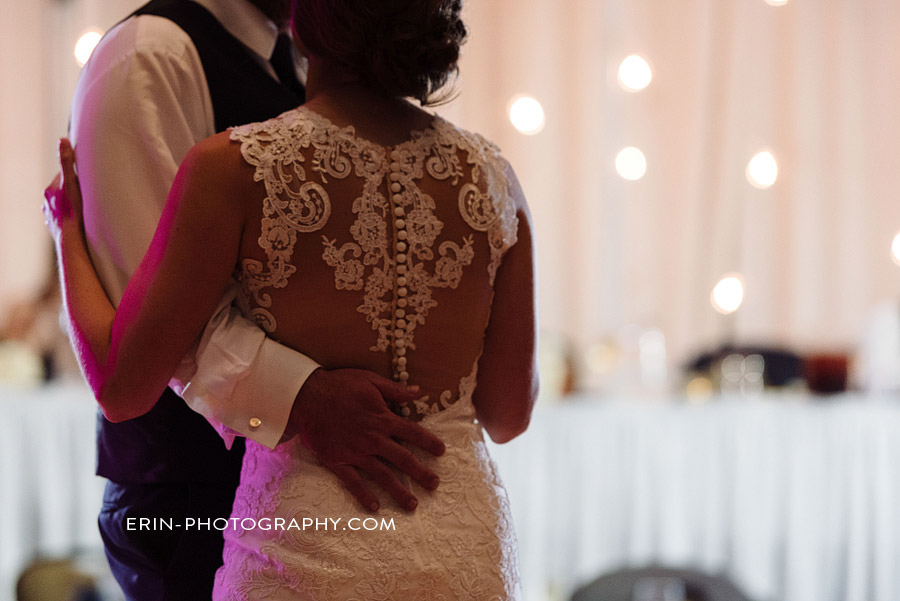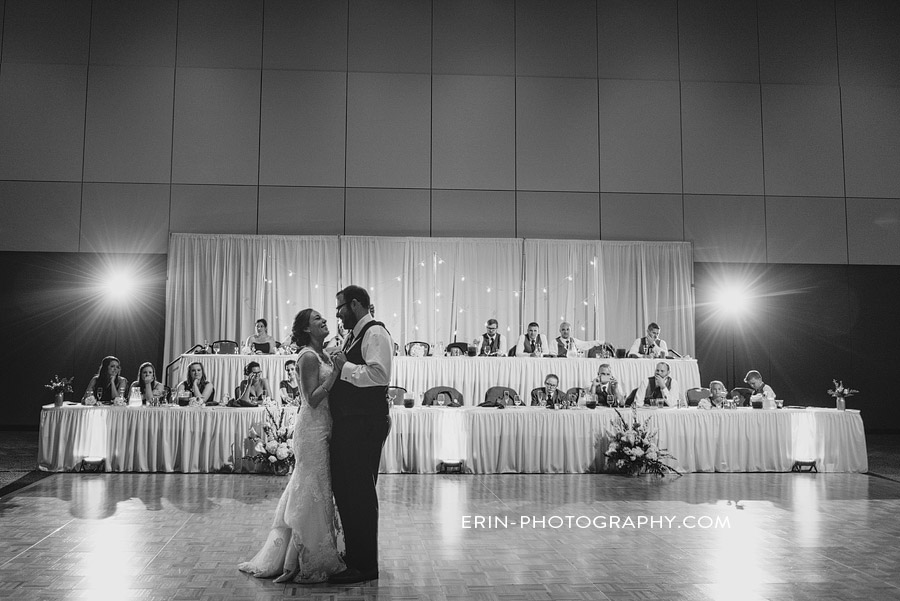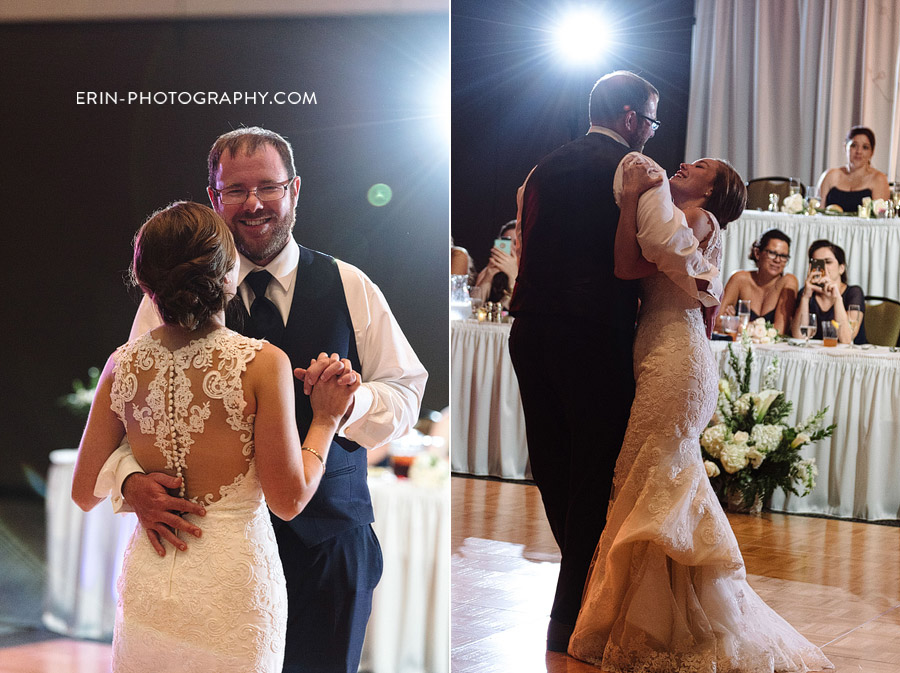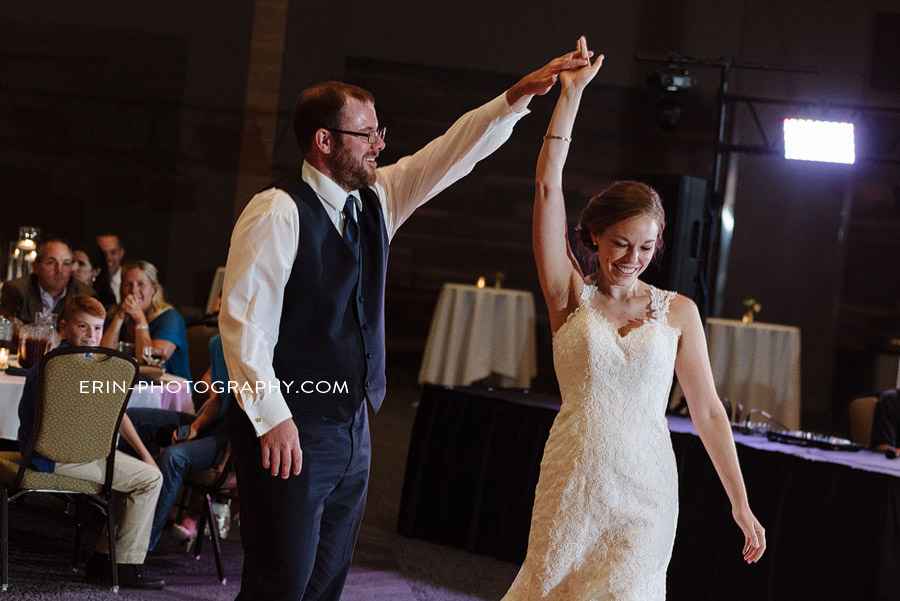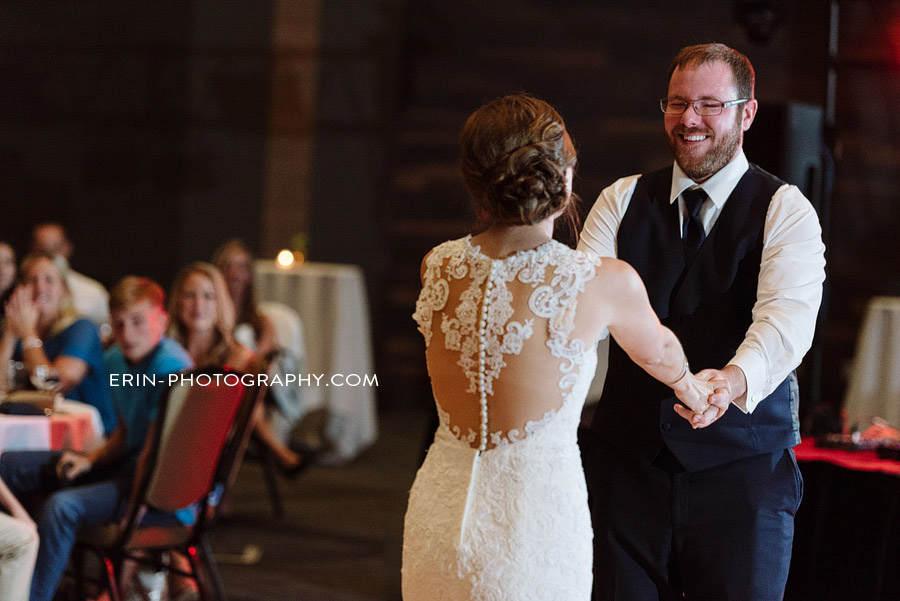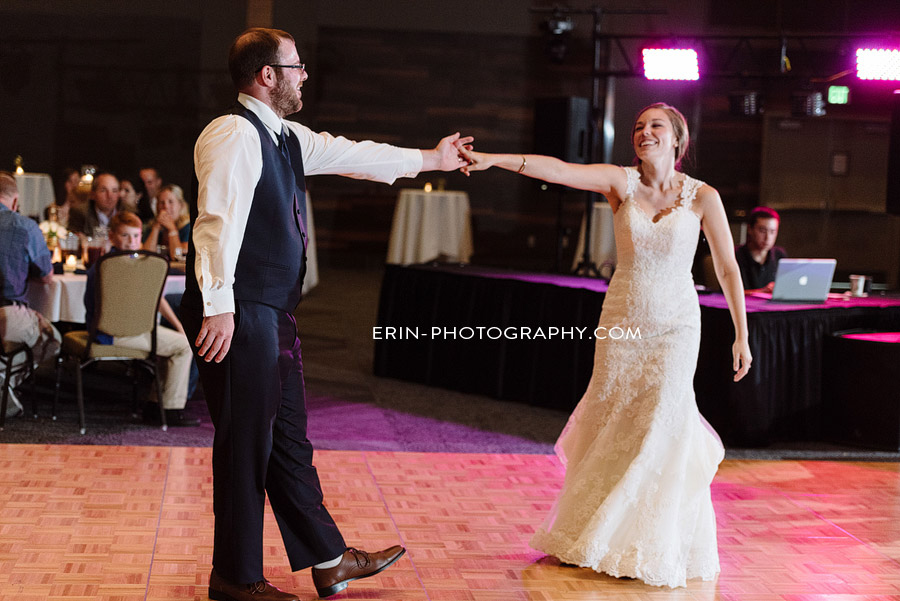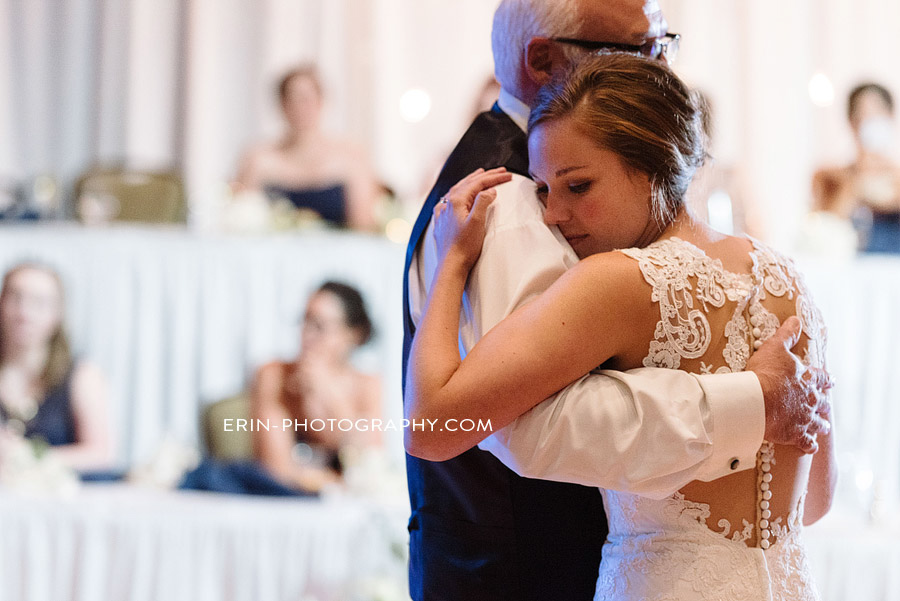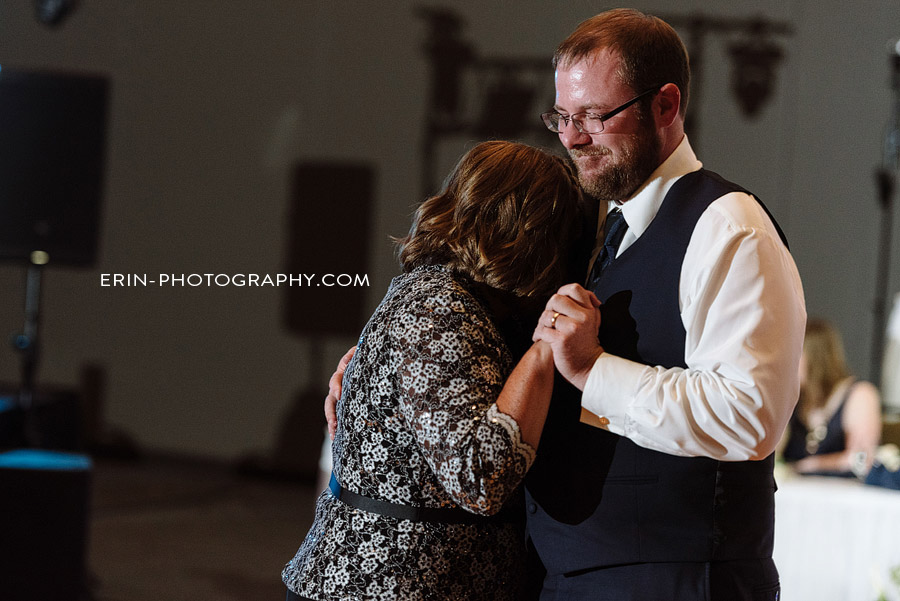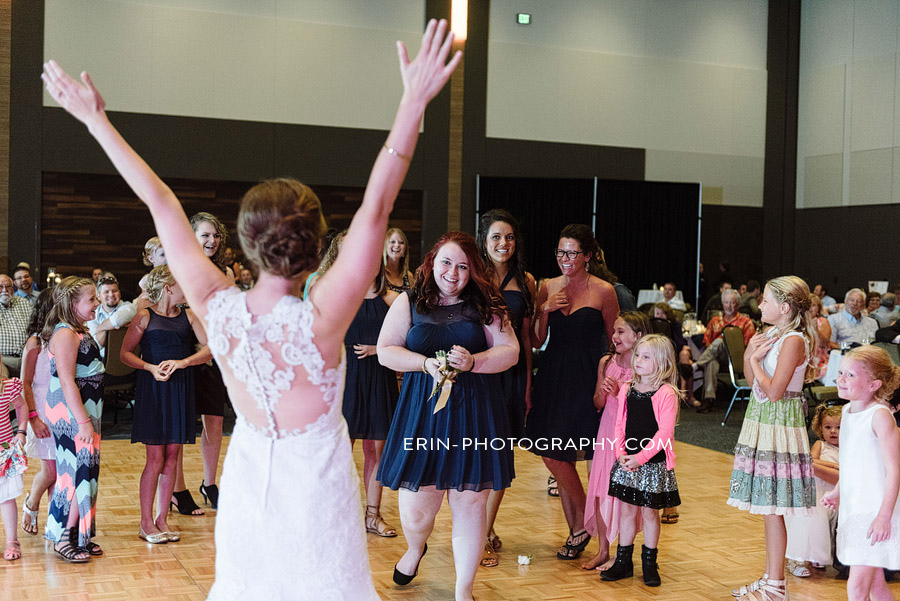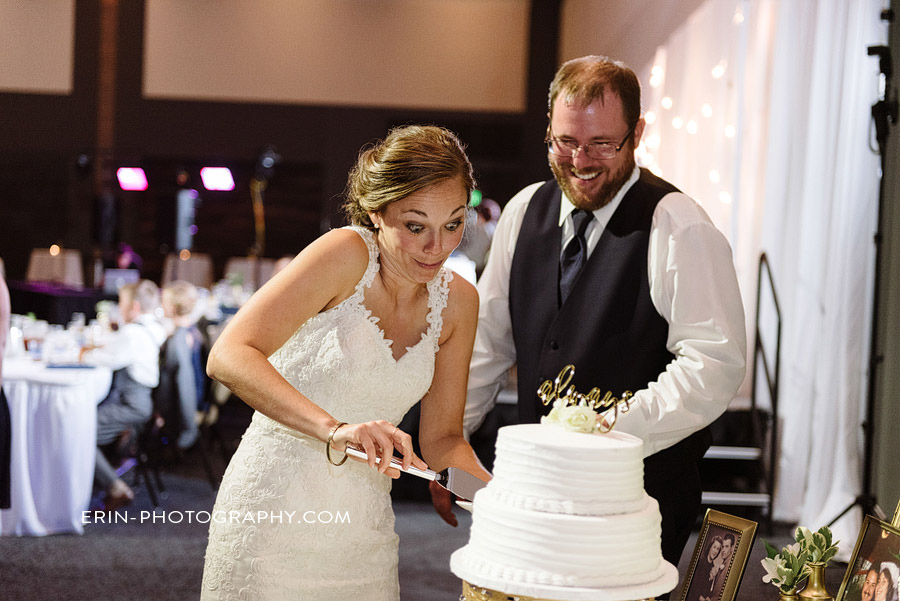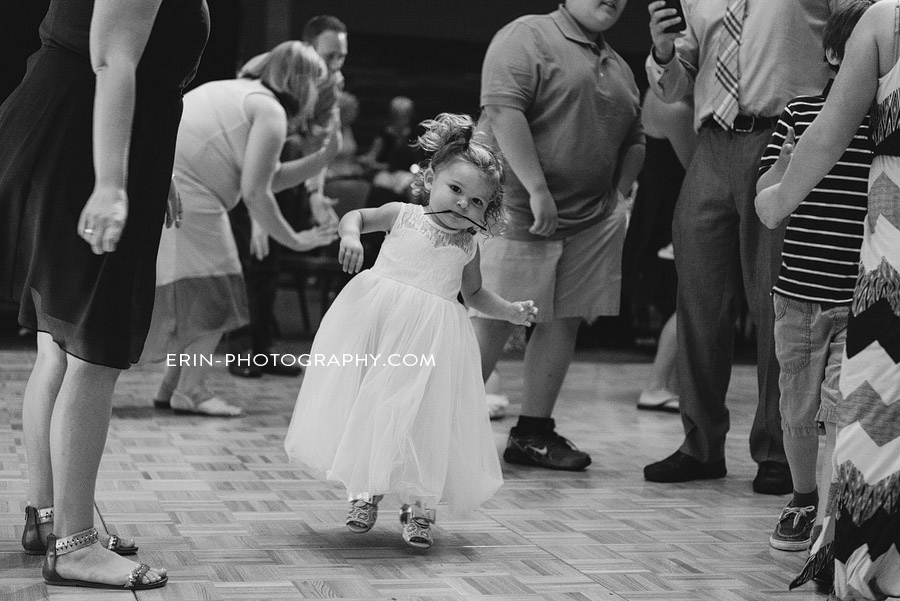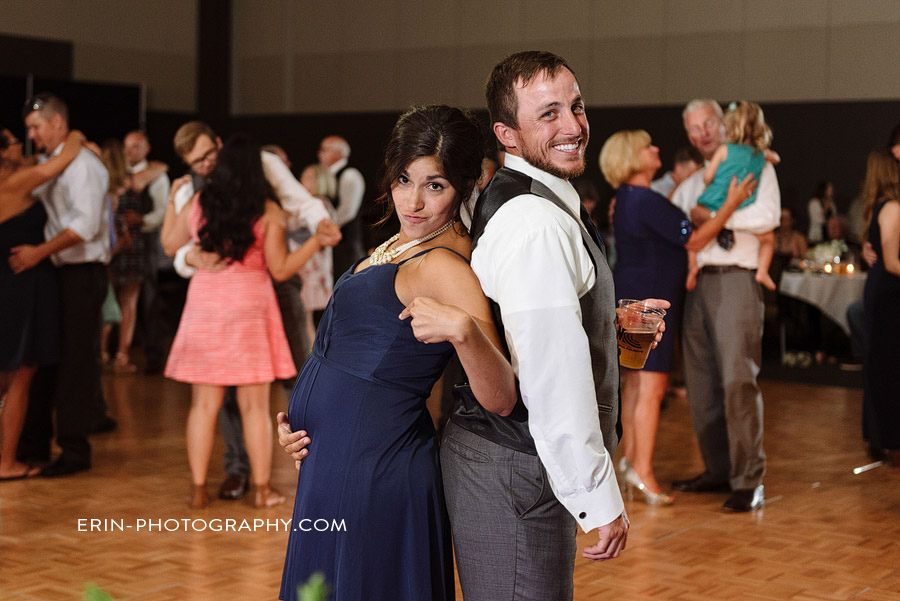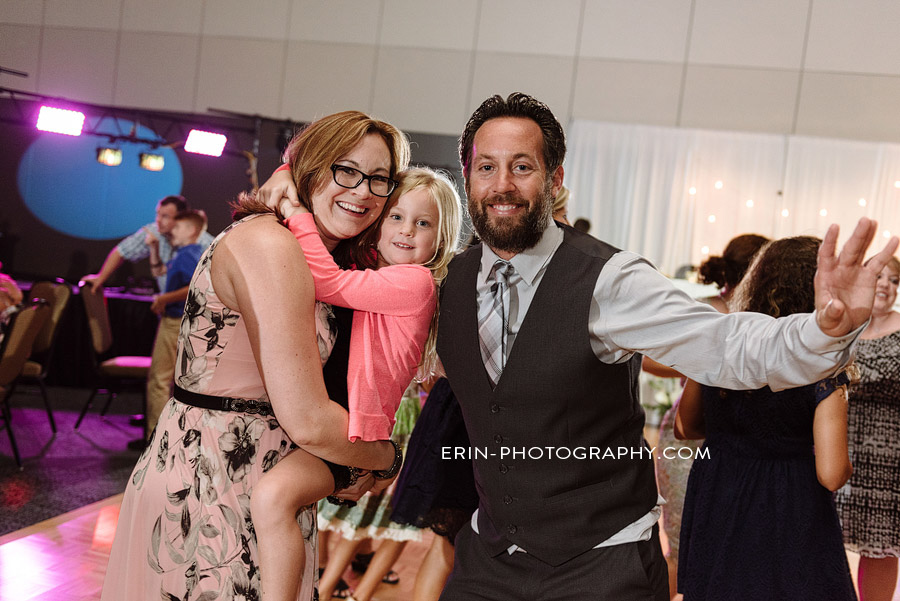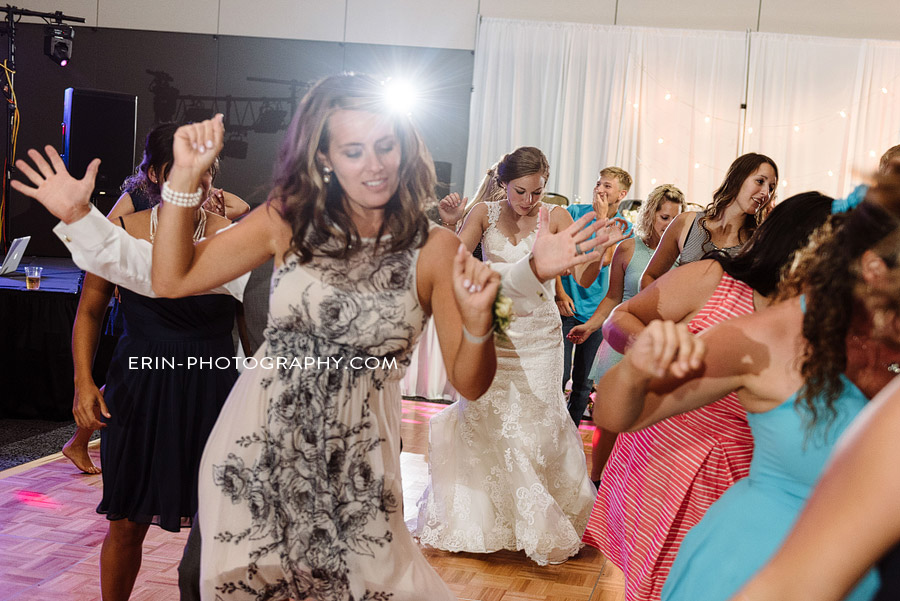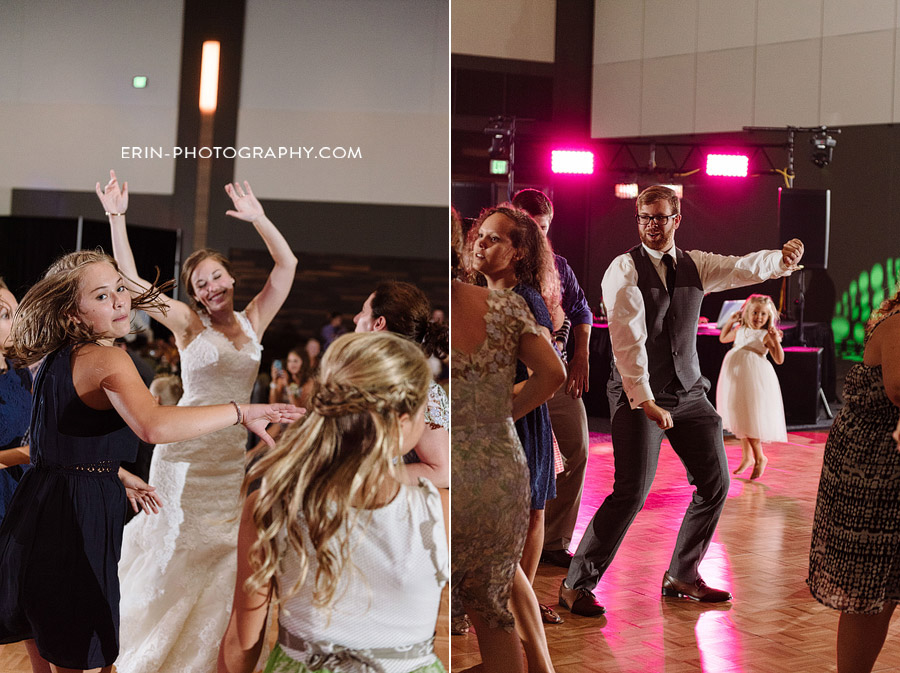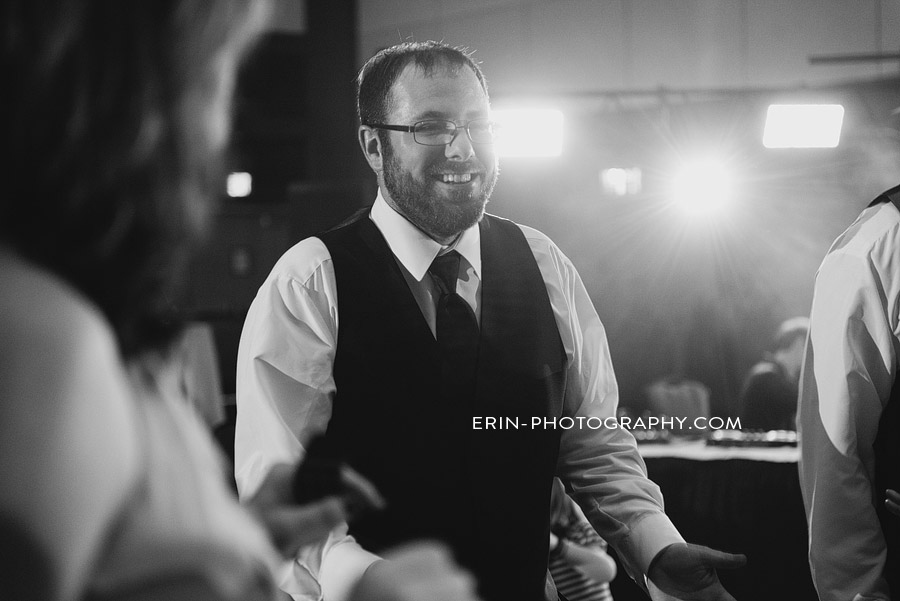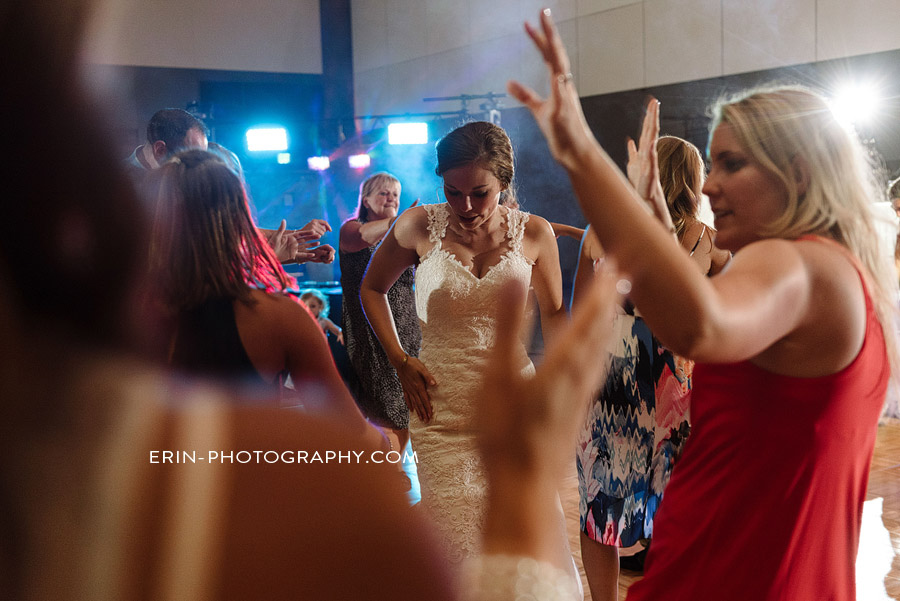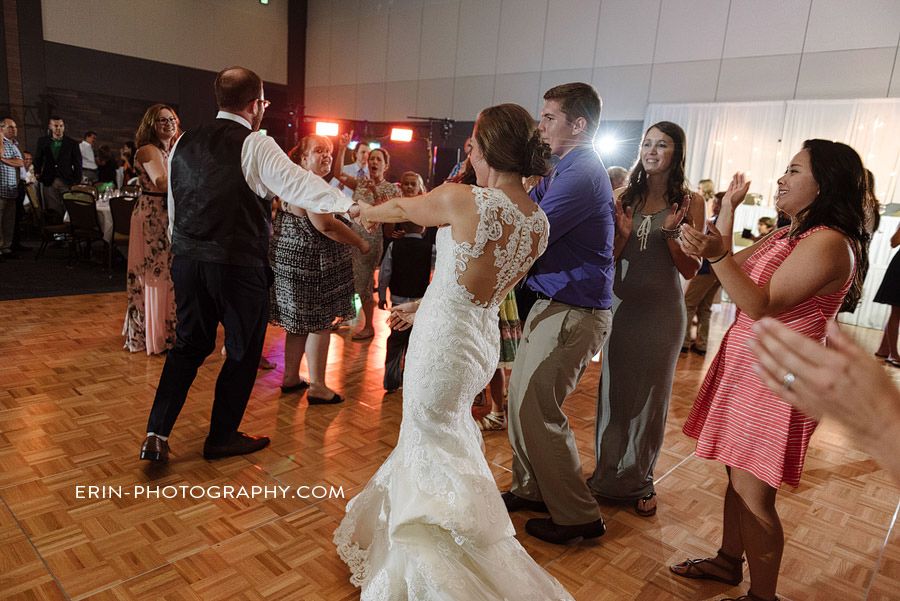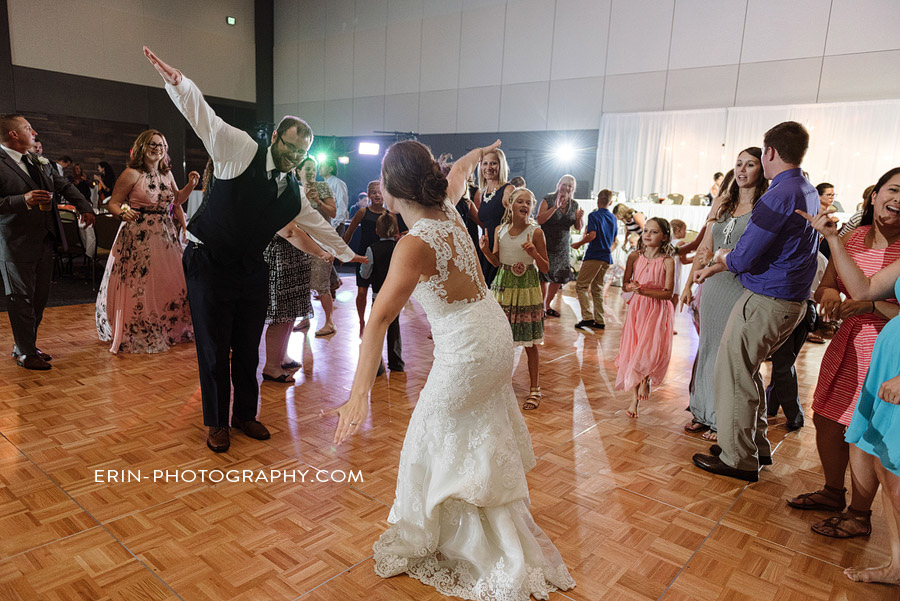 Chloe and Ryan-you have been so amazing to work with and laugh with-I'm only sad we can't do it all again!! Thank you, thank you for trusting me to document every second of your day!  Love you both!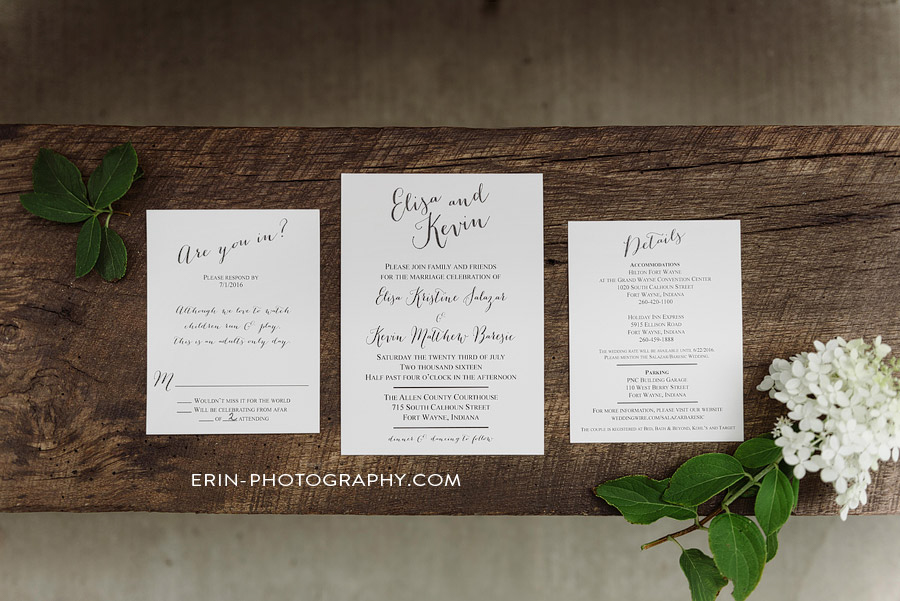 I promised on my insta yesterday that this would be a good one….see if you agree with me!  Elisa and Kevin planned an absolutely stunning day filled with gorgeous details that made me swoon.  The Allen County Courthouse was the perfect backdrop to showcase their wedding and also a godsend as it was the hottest day of the summer…almost 100 degrees in the shade and the traditional Indiana humidity to top it off.  Every nook and cranny of this building is so beautiful…add in Elisa, Kevin and their family and friends and it was as perfect as one day can get!
We started the morning in the bridal suite at the Hilton downtown…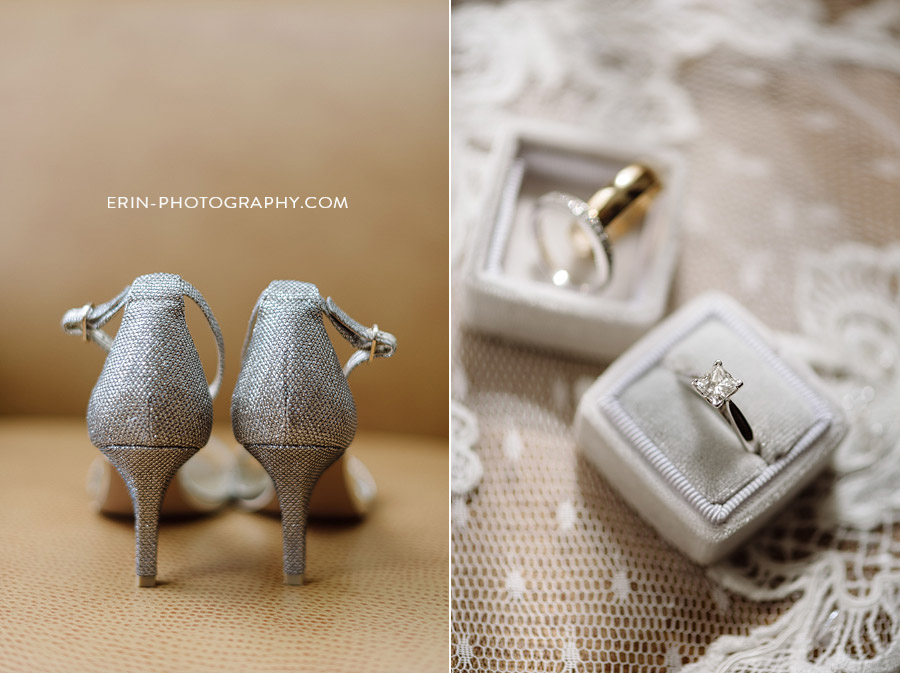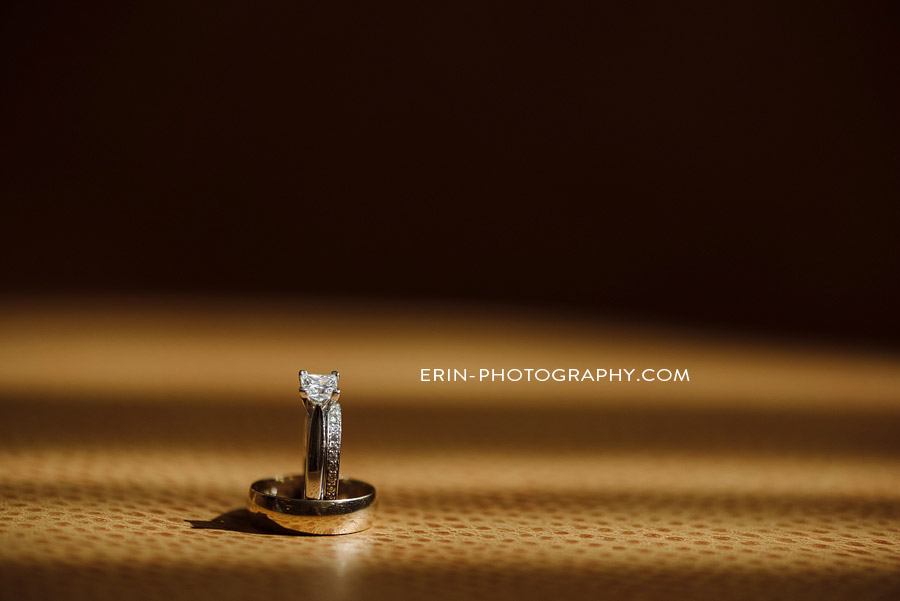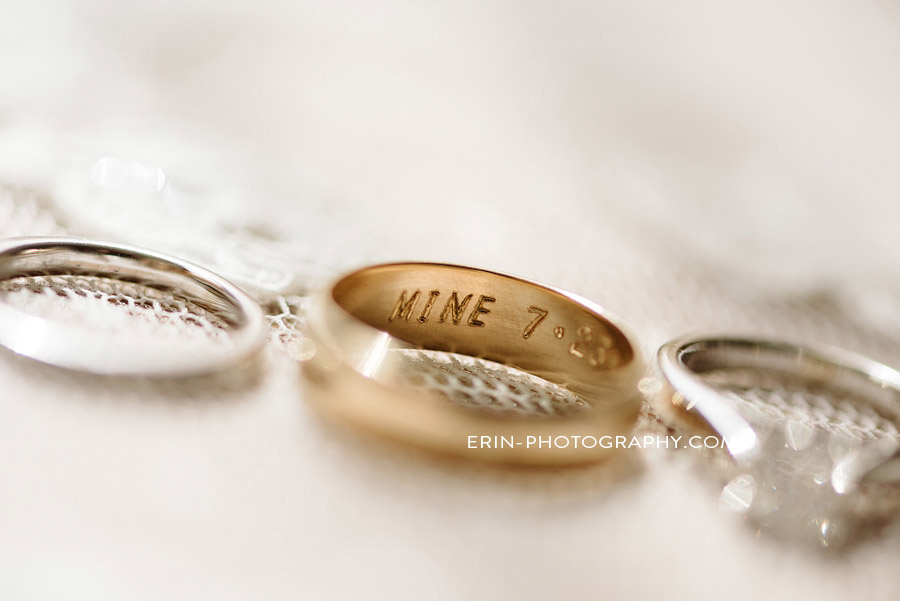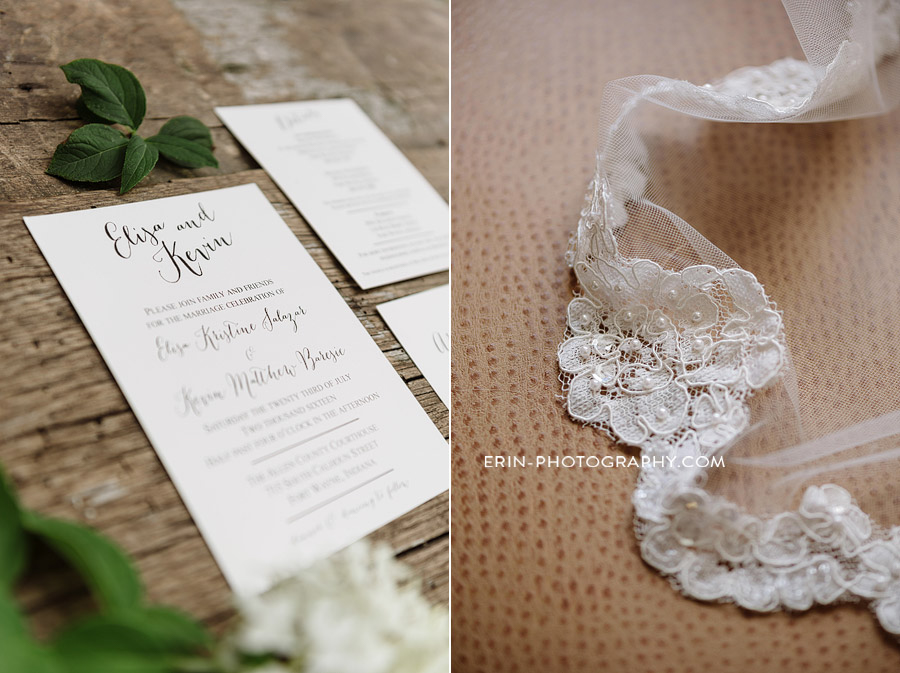 Elisa's gown is one of my all time favorites…her lade edged veil made it even better!  And their invitation suite was perfectly simple and beautiful and tied into their reception favors as well!  Seriously so perfectly put together-the entire day was just a DREAM to photograph!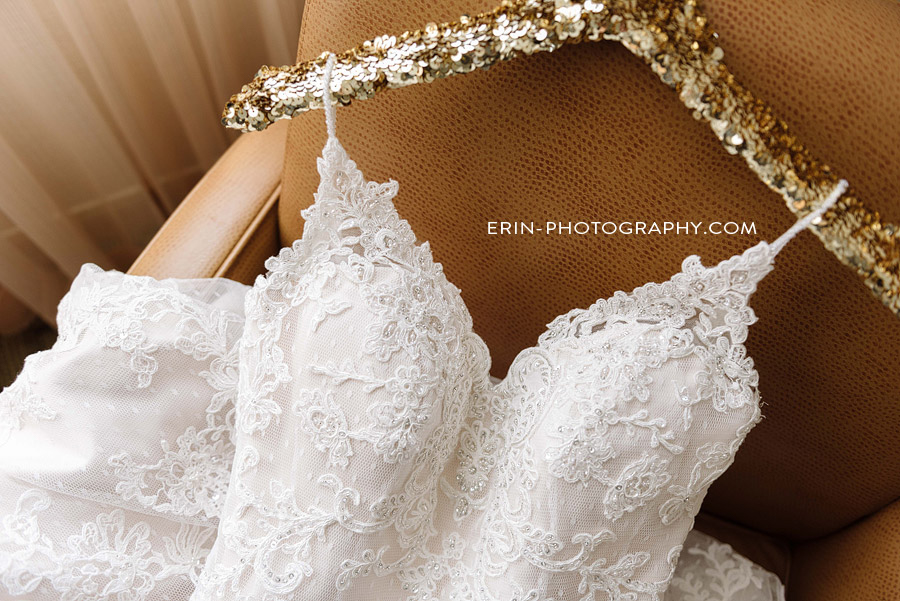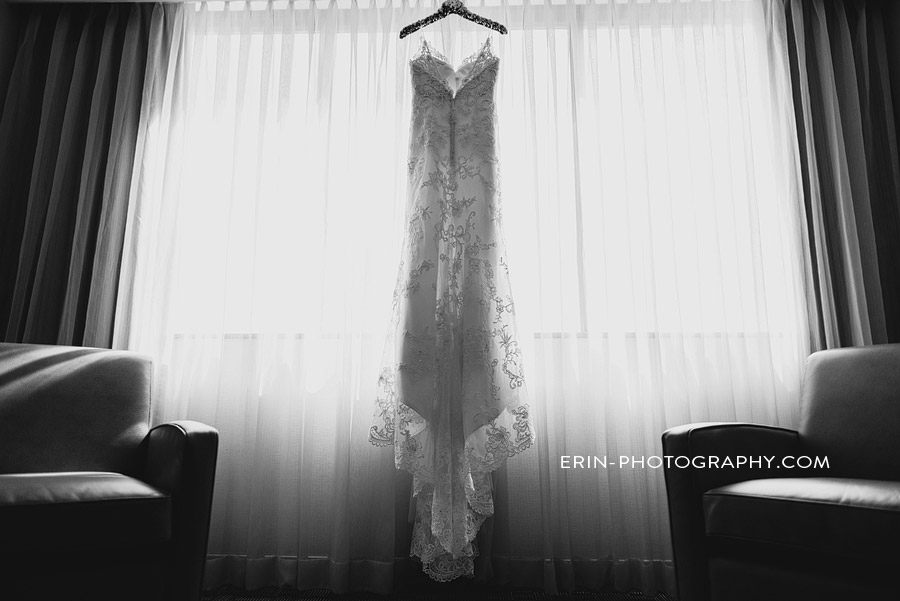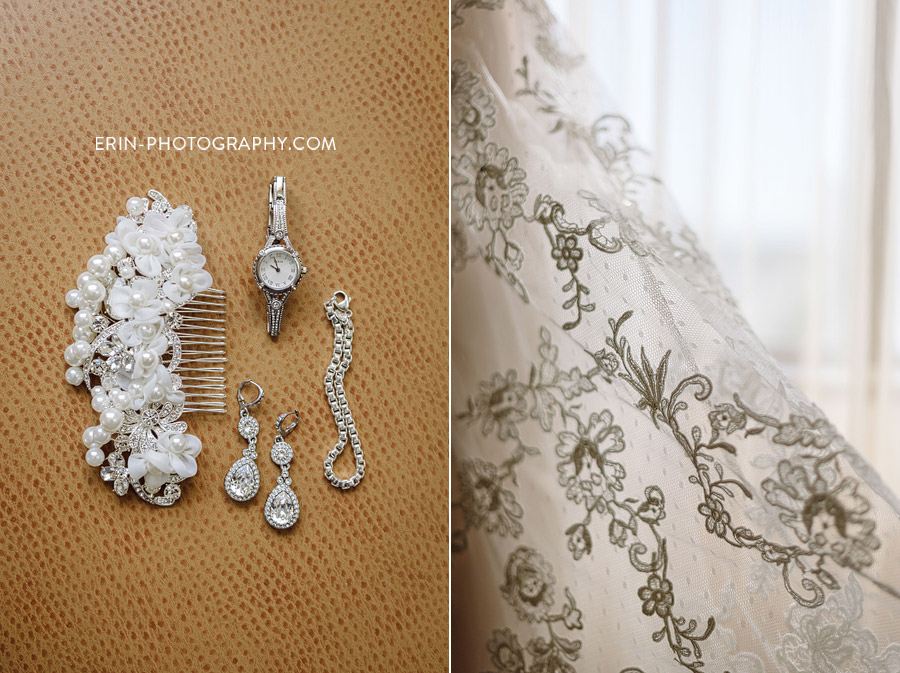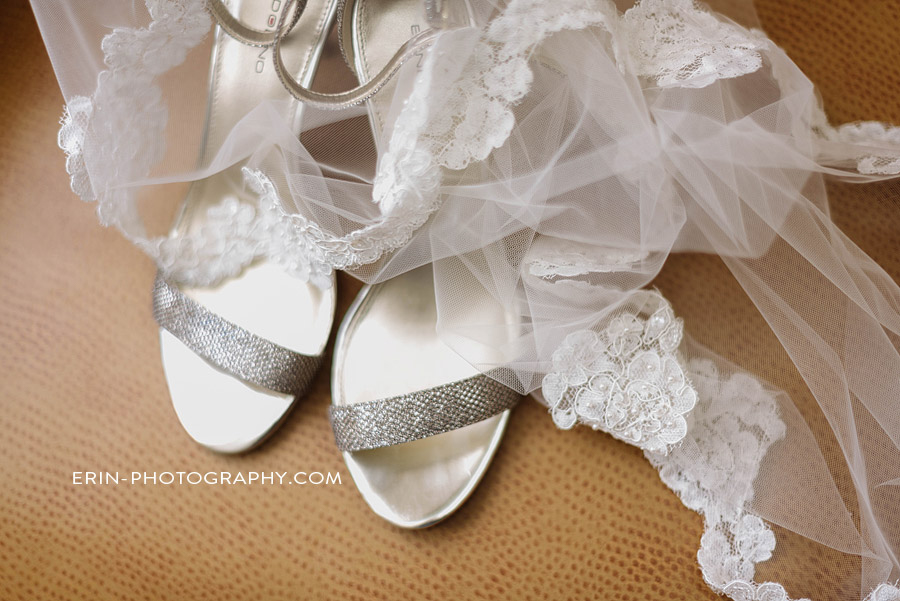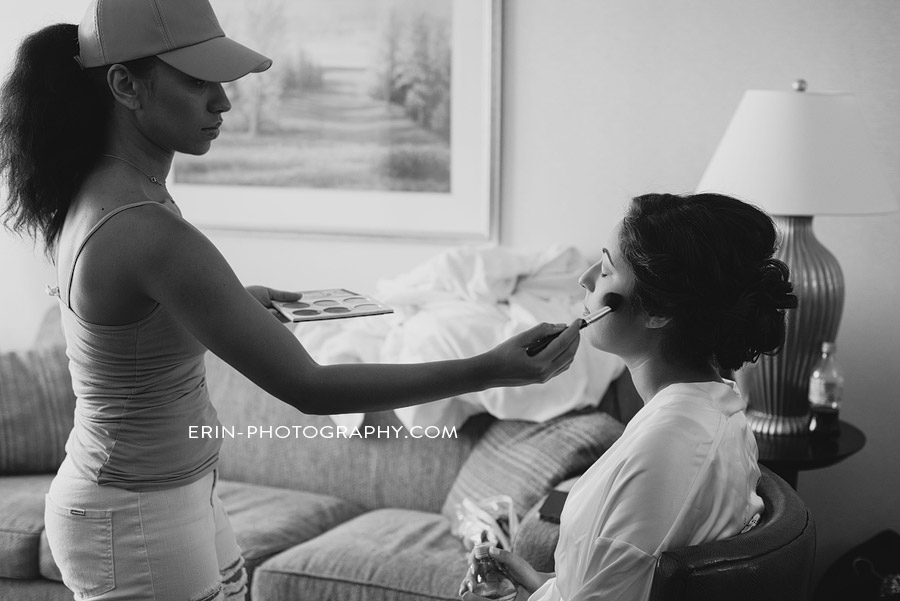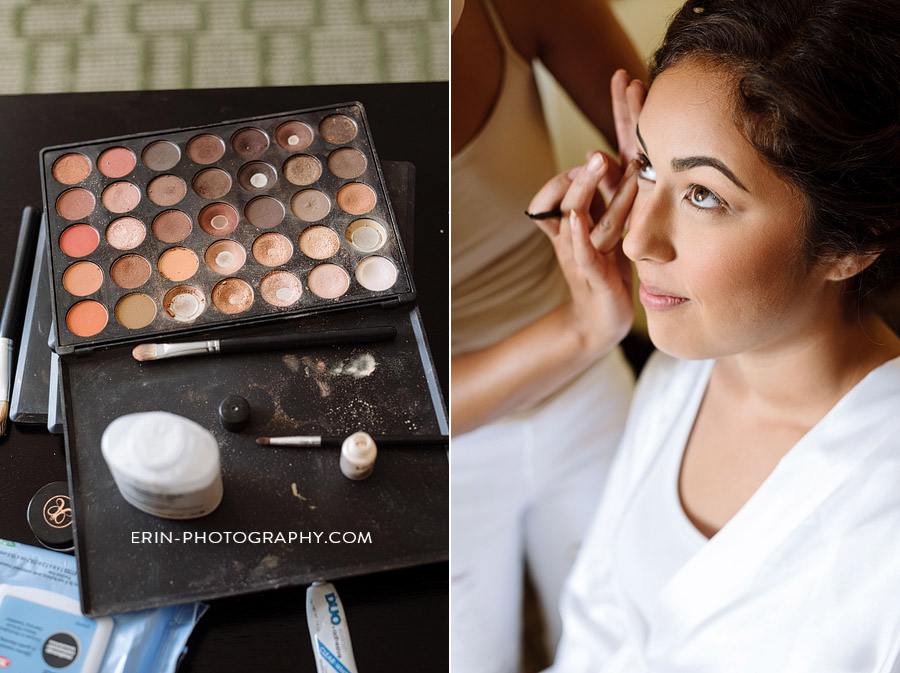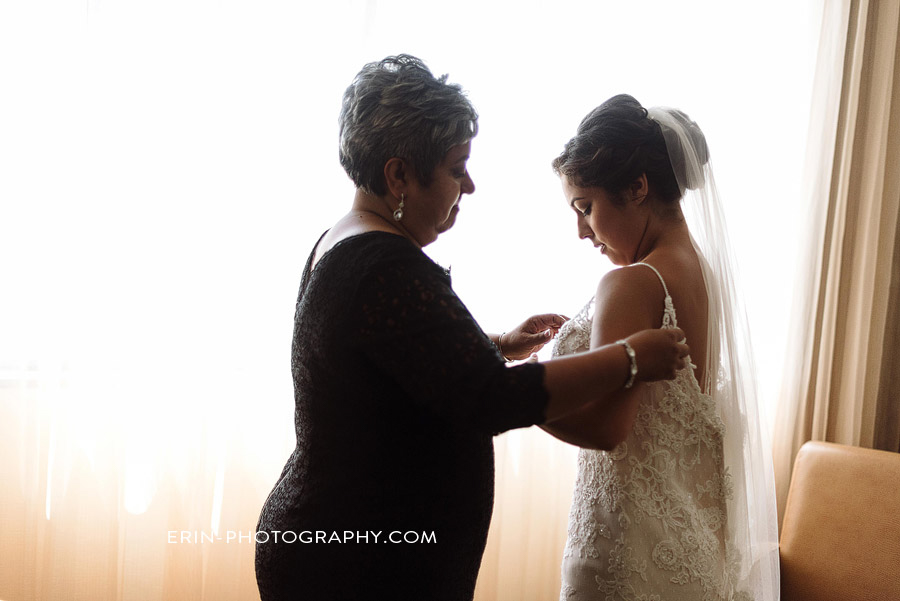 A few weeks prior to the wedding, I met Elisa and her mom, Dorinda, to finalize all the details over lunch and I knew instantly from where Elisa acquired her kindness.  I loved watching Dorinda soak up every minute of helping her daughter prepare for the day.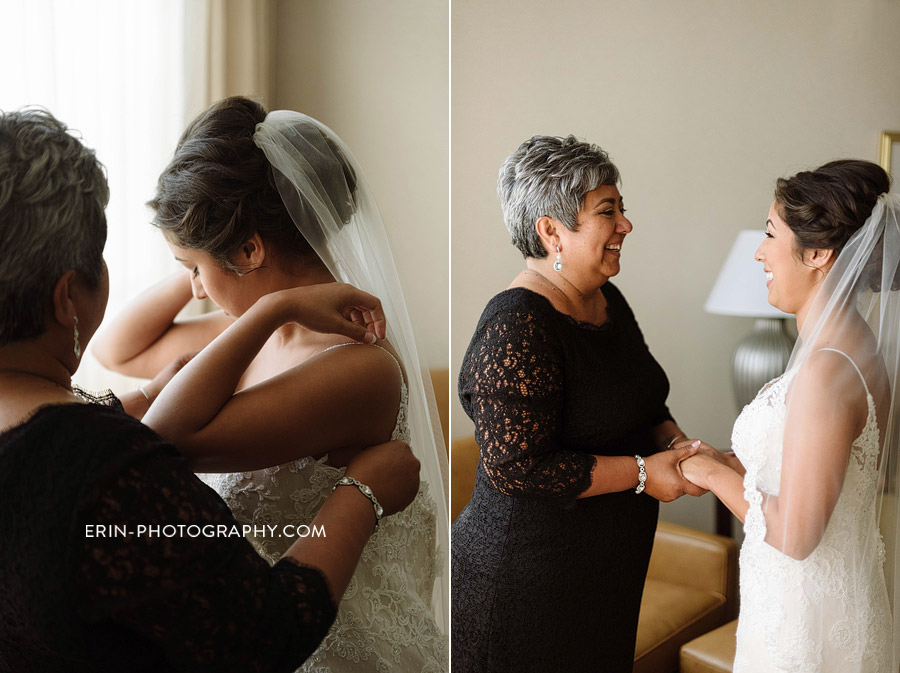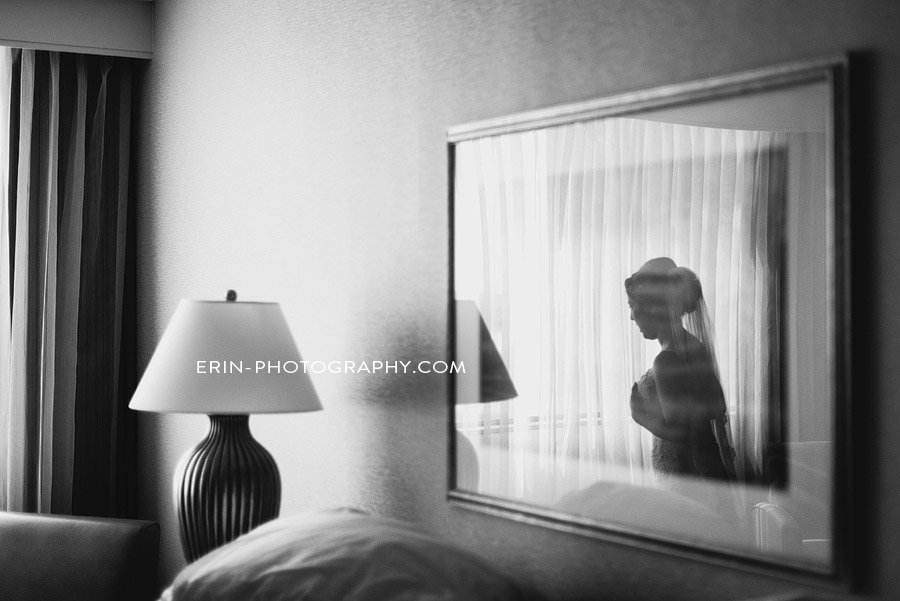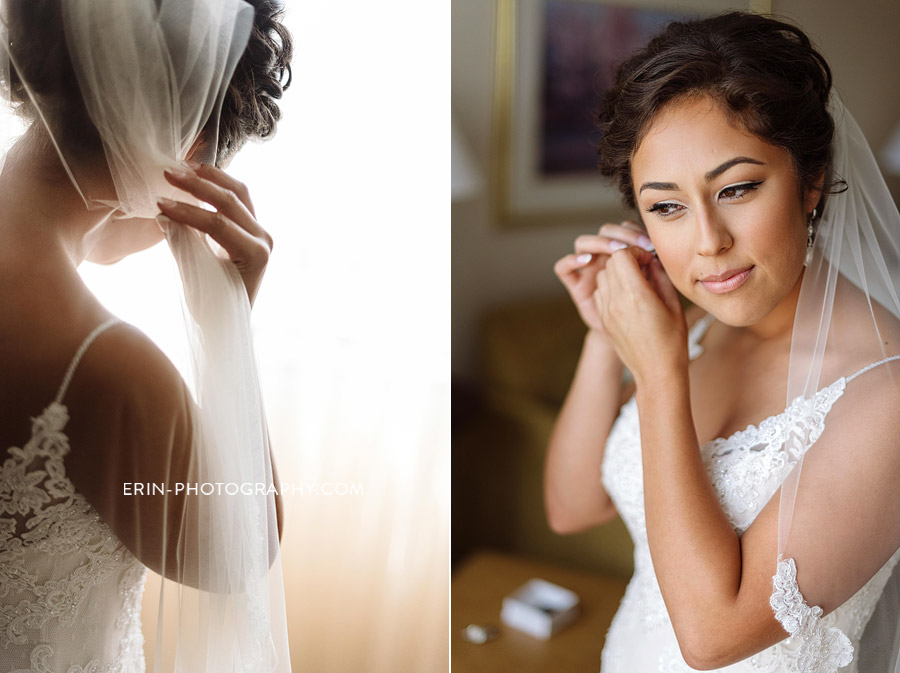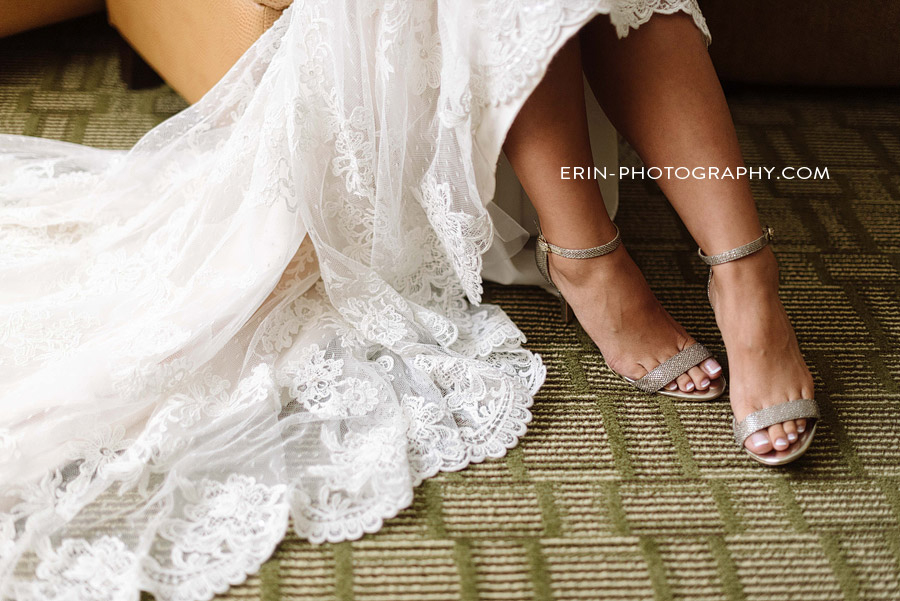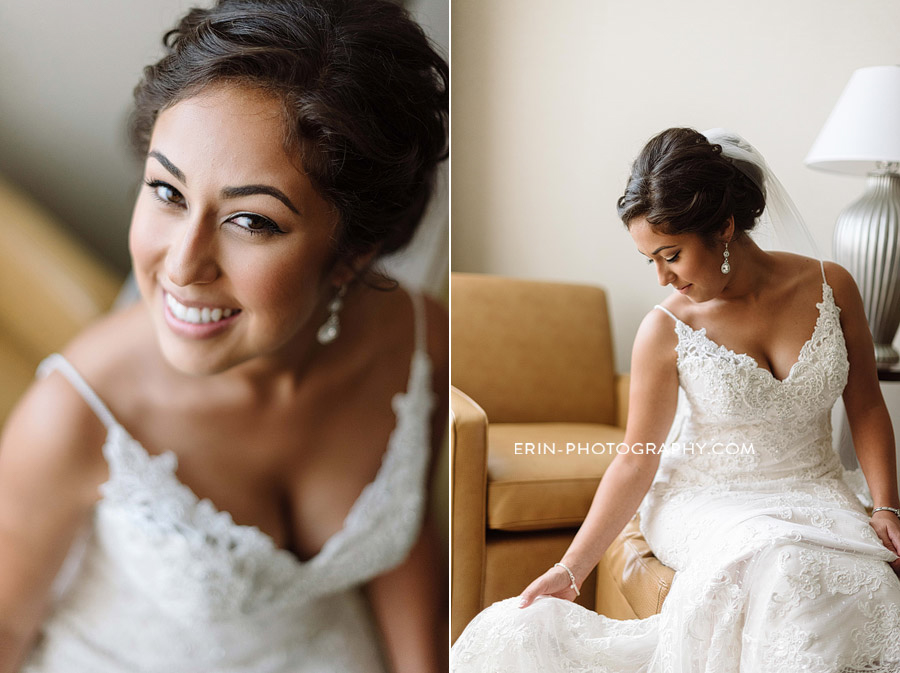 Elisa is what I call "roll out of bed pretty…"  You know, the kind of girl that bed head and no makeup doesn't seem to matter because they always look amazing.  But goodness when she walked out of that hotel room I couldn't wait to see Kevin's reaction!!!  She was flawless; GORGEOUS-GAH!!!!
To keep them cool and give them some privacy, we started photographs with their first look on the second level of the courthouse.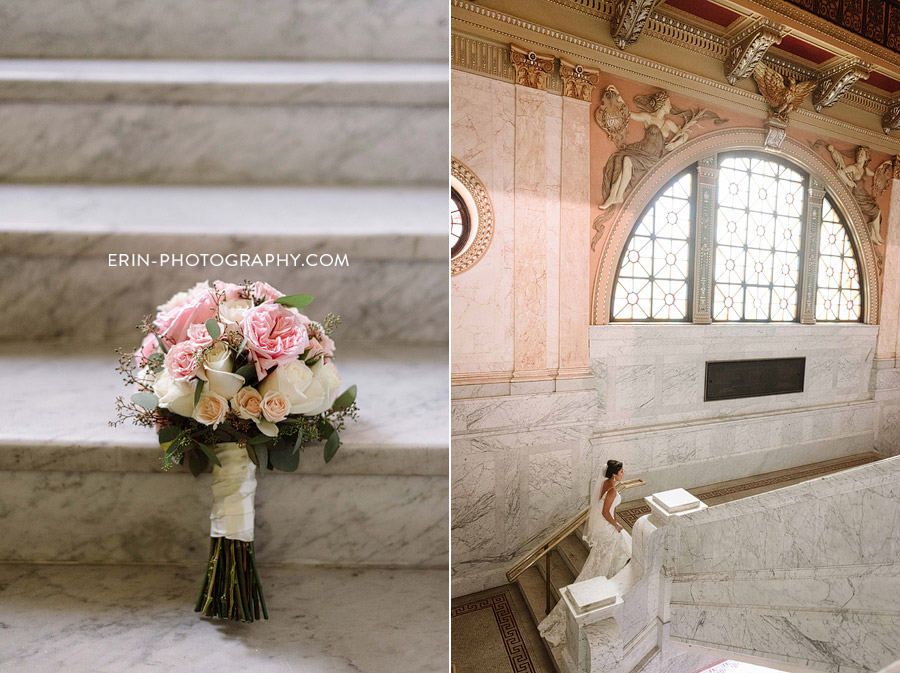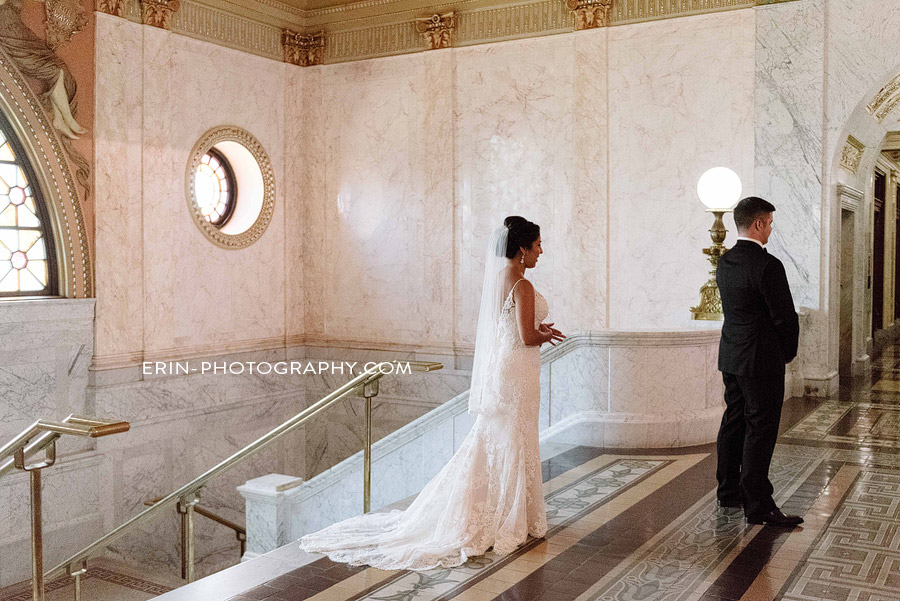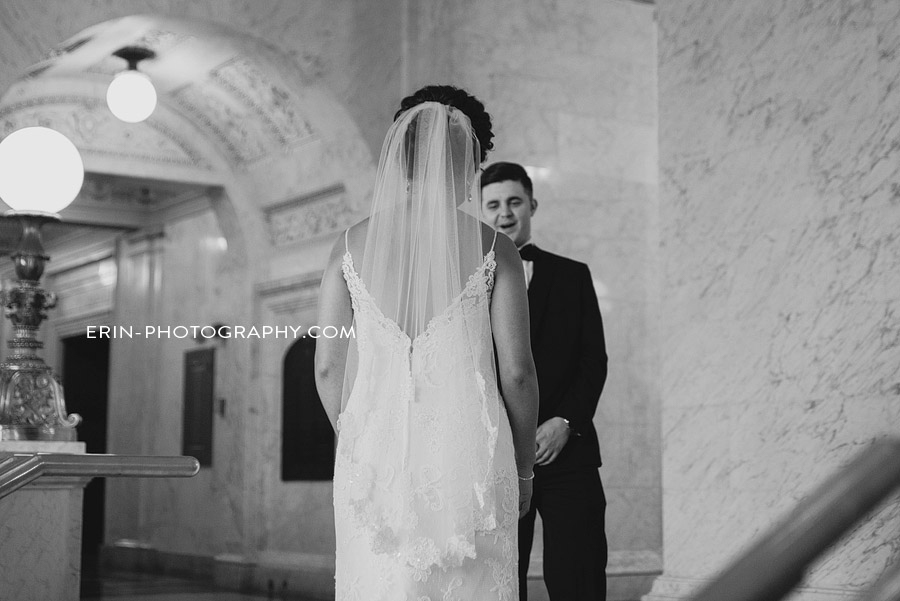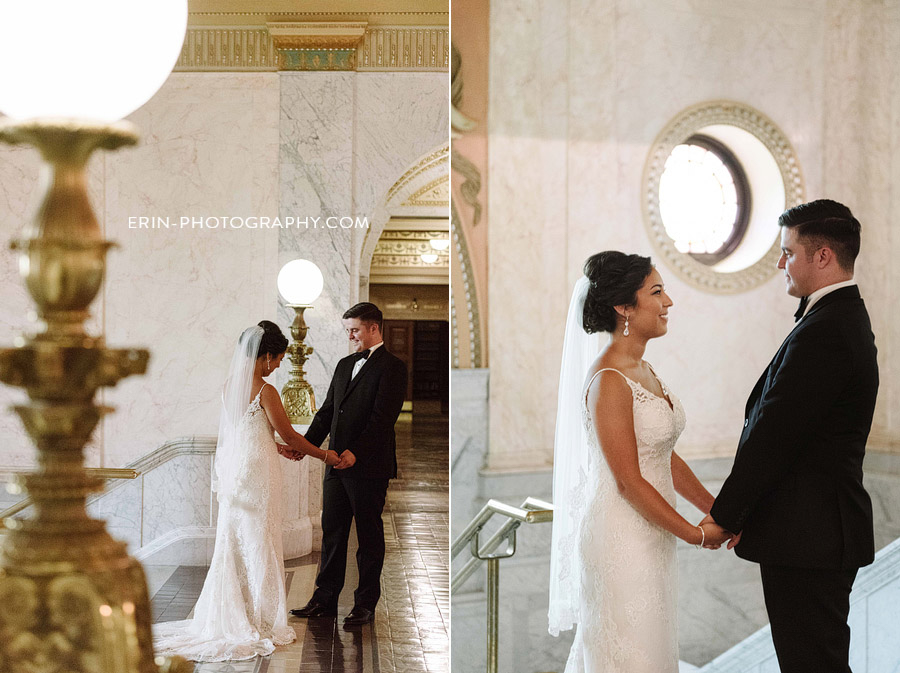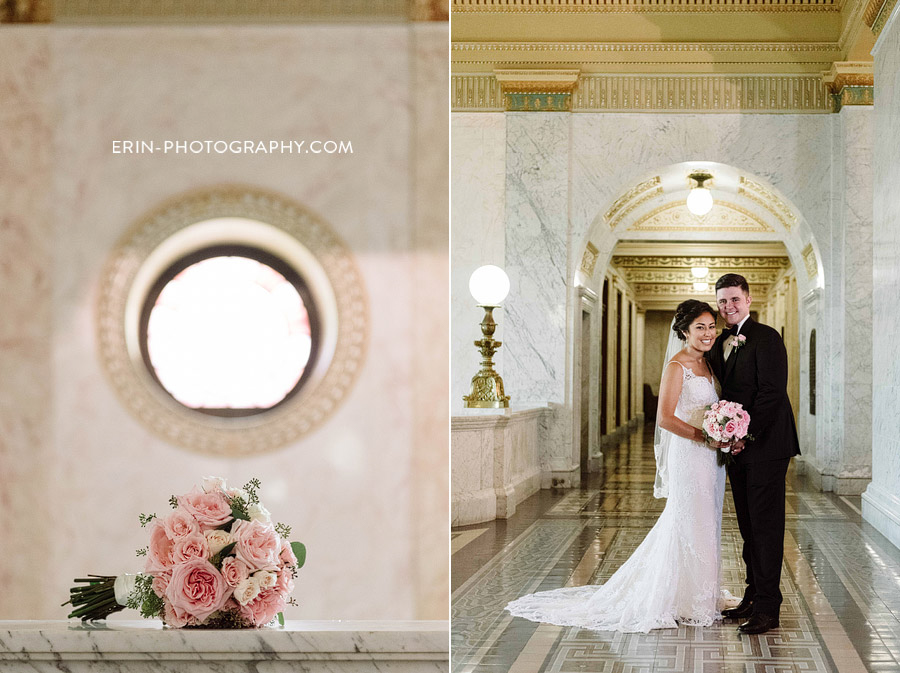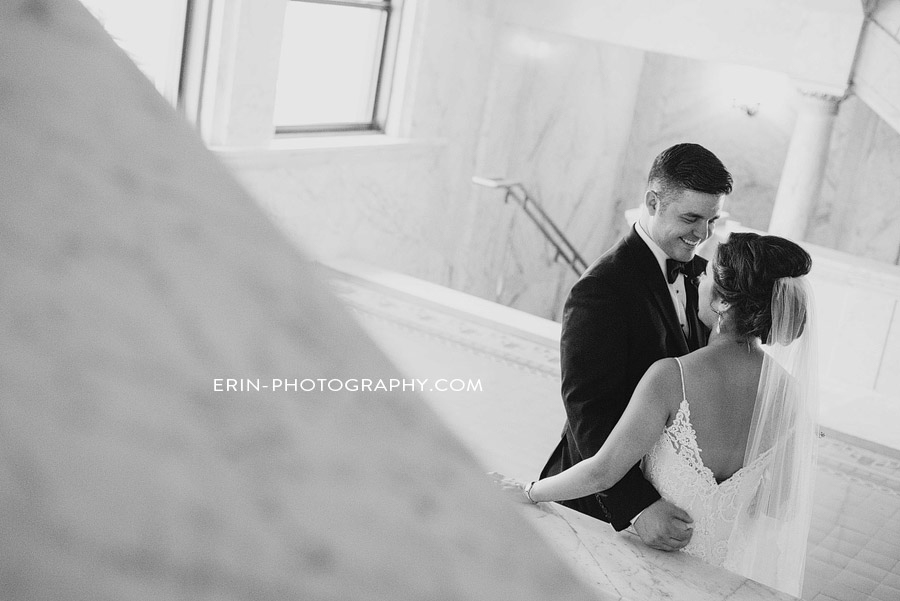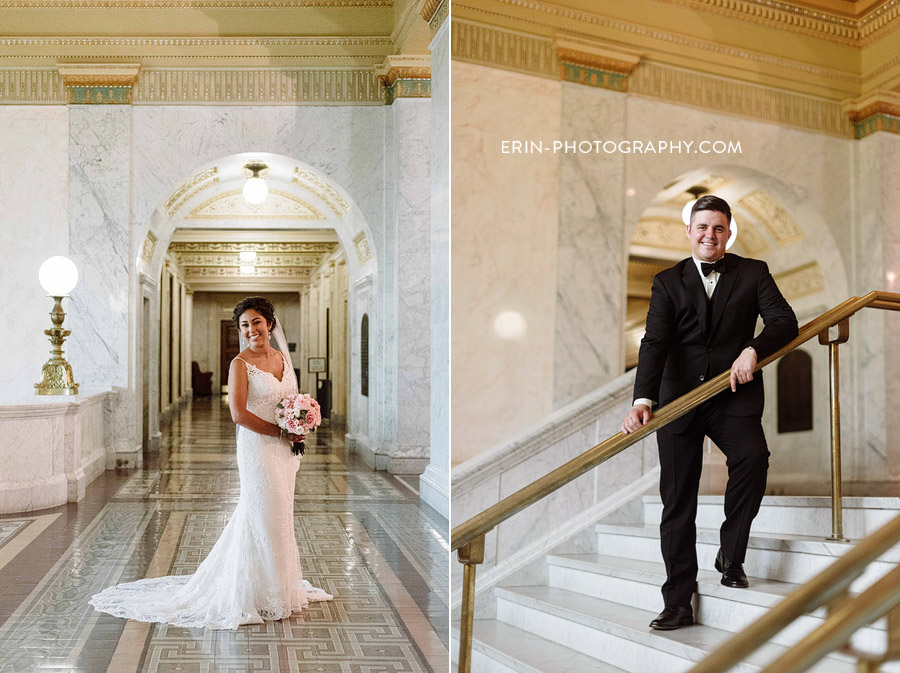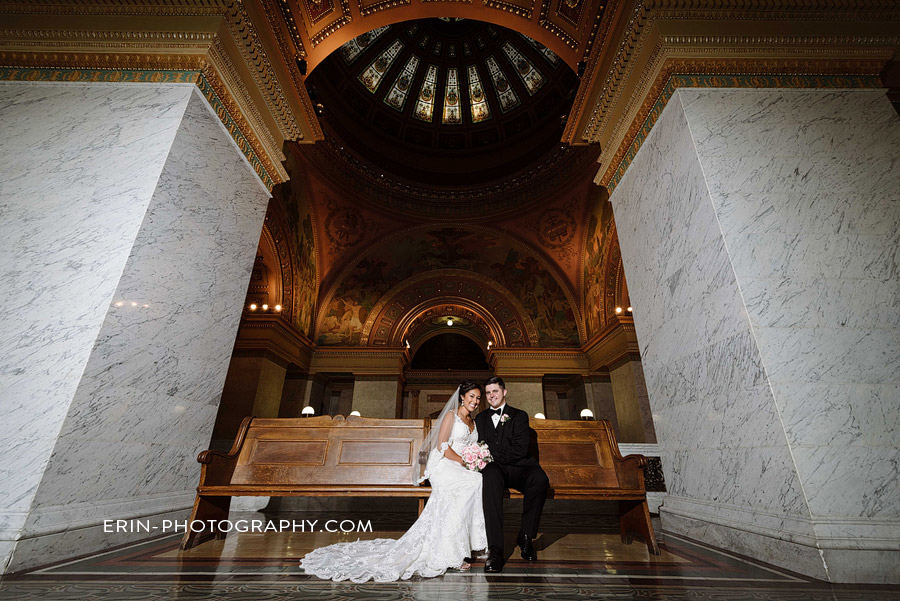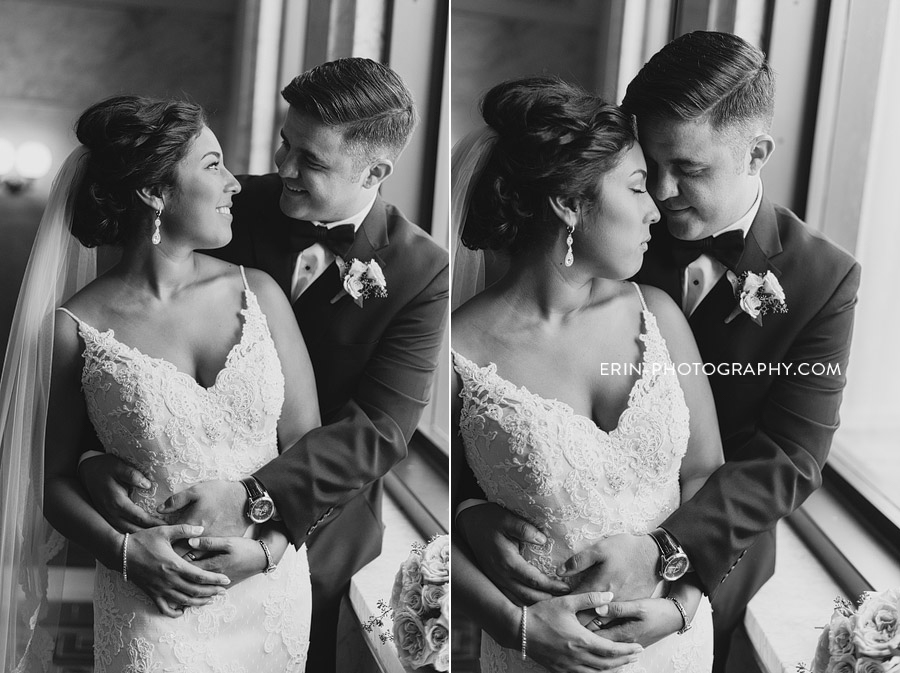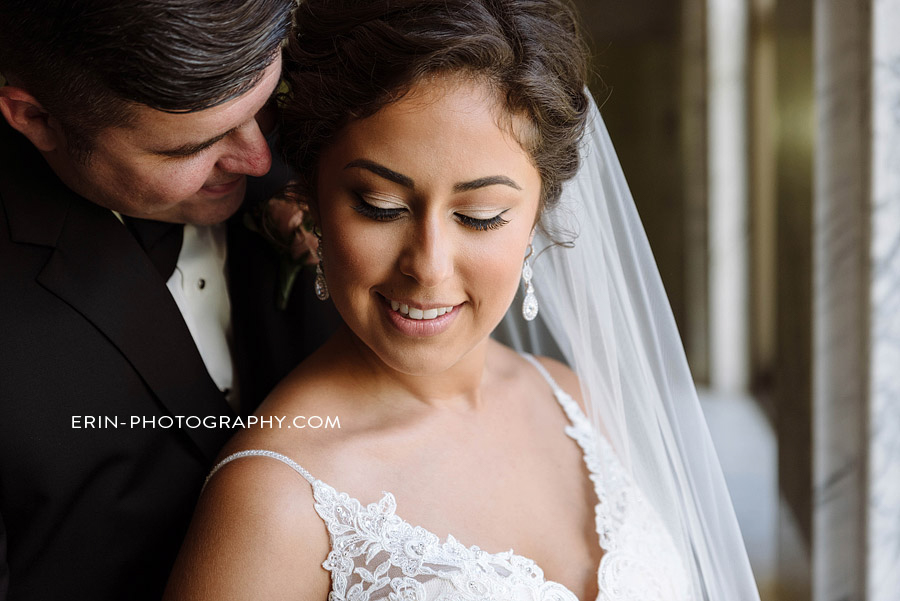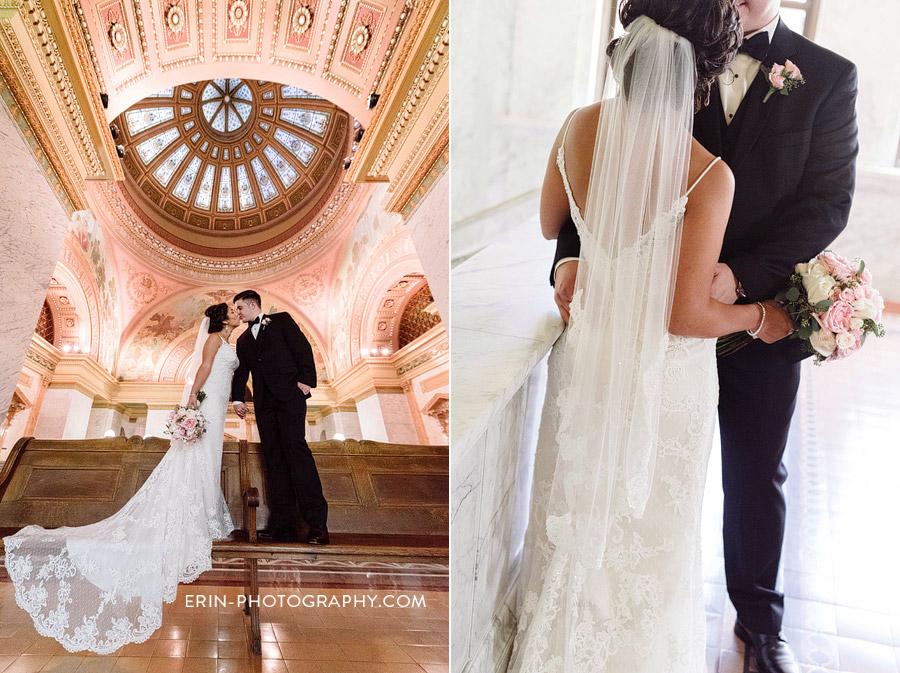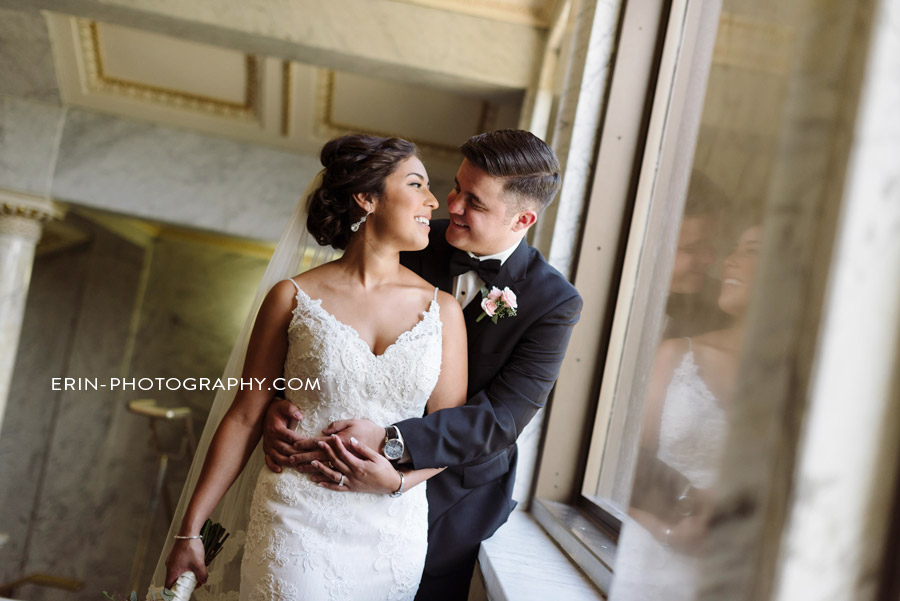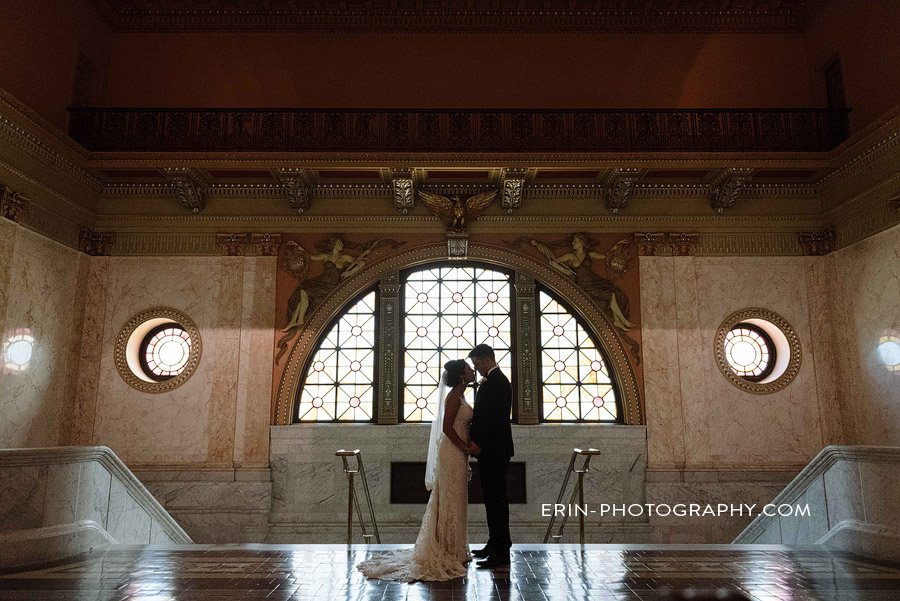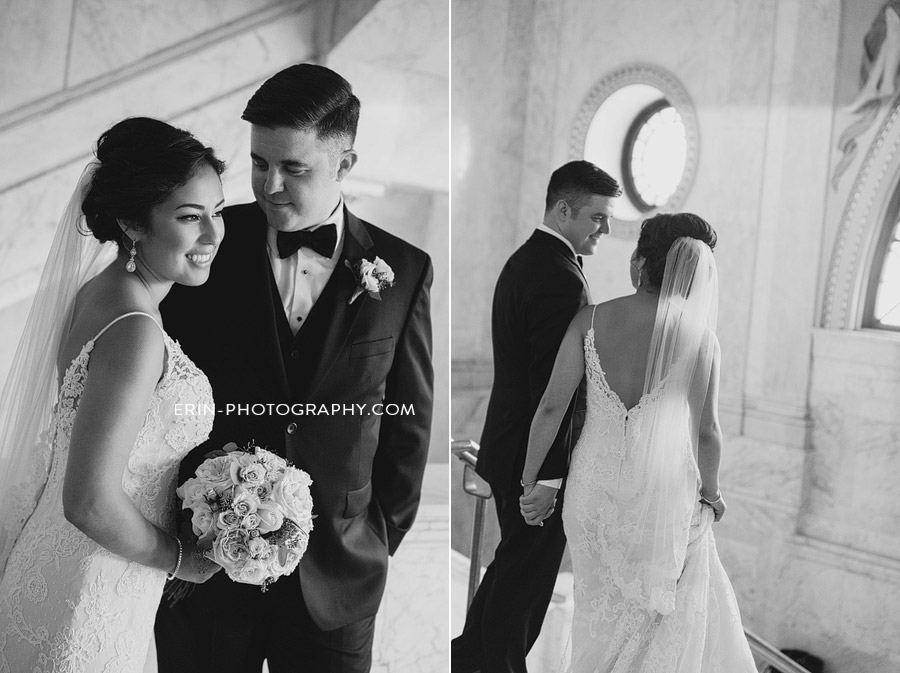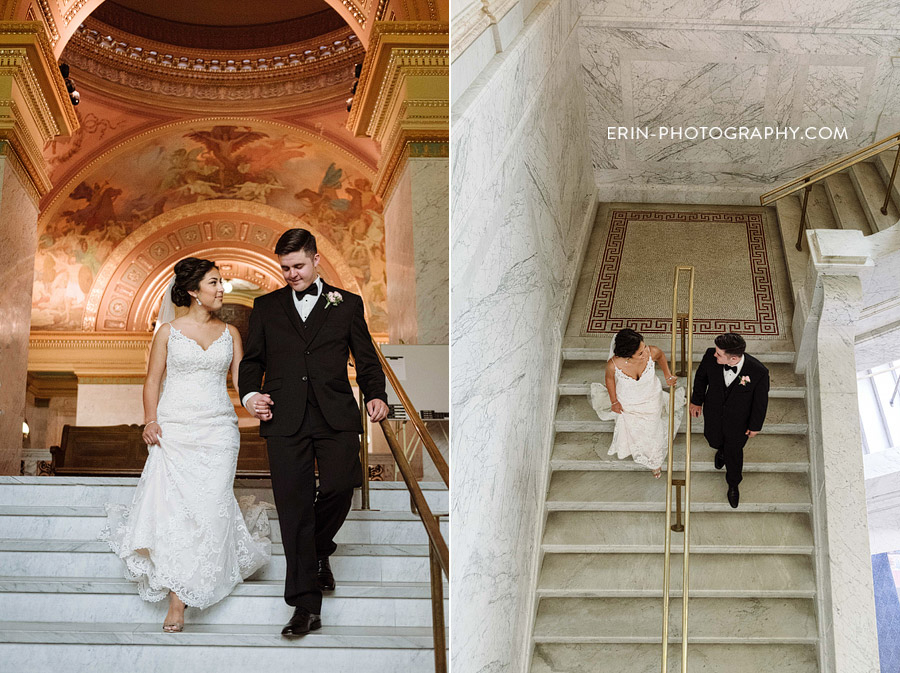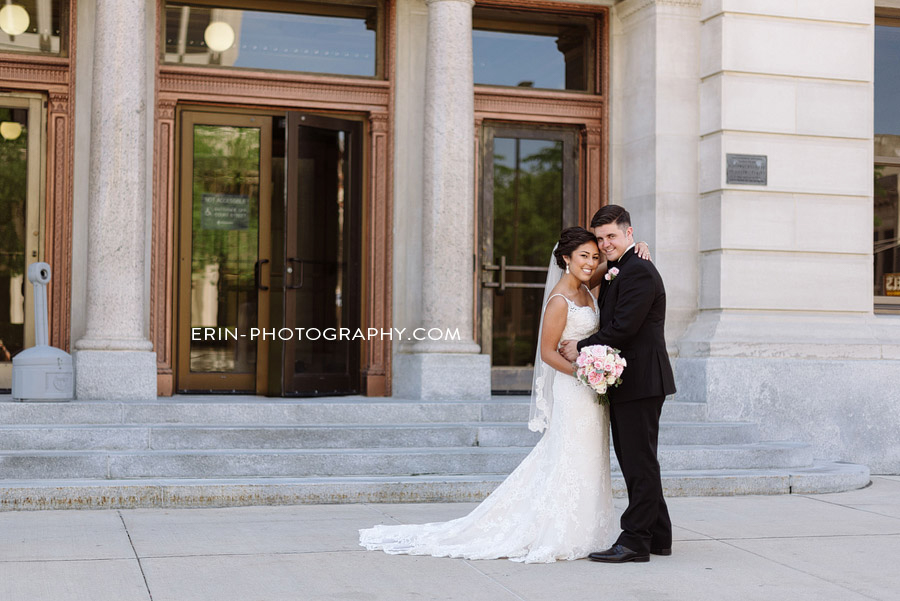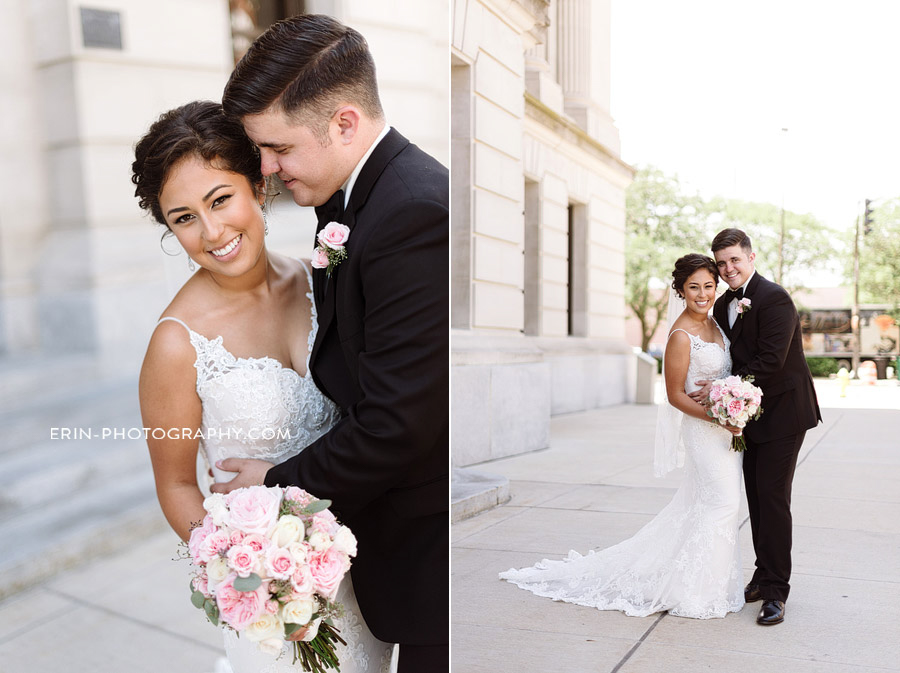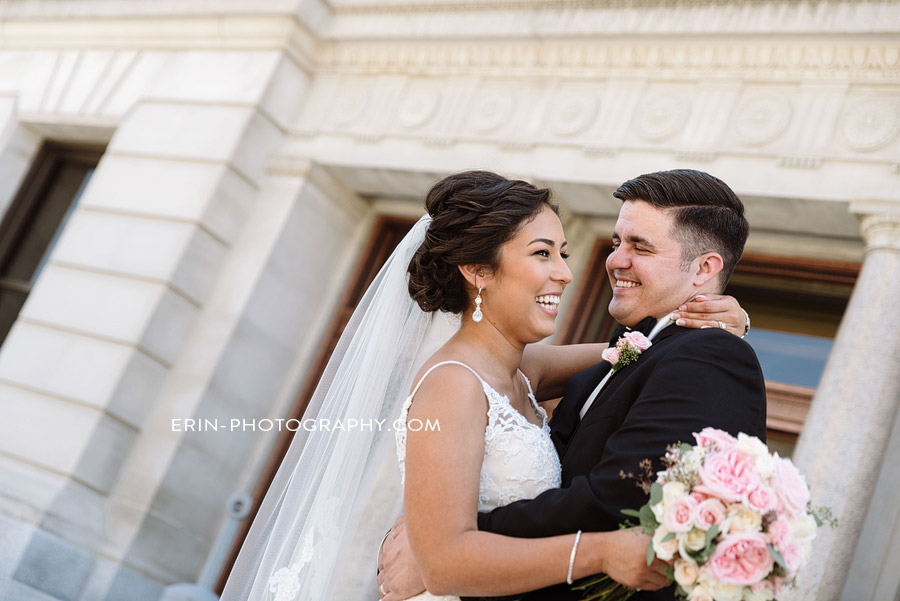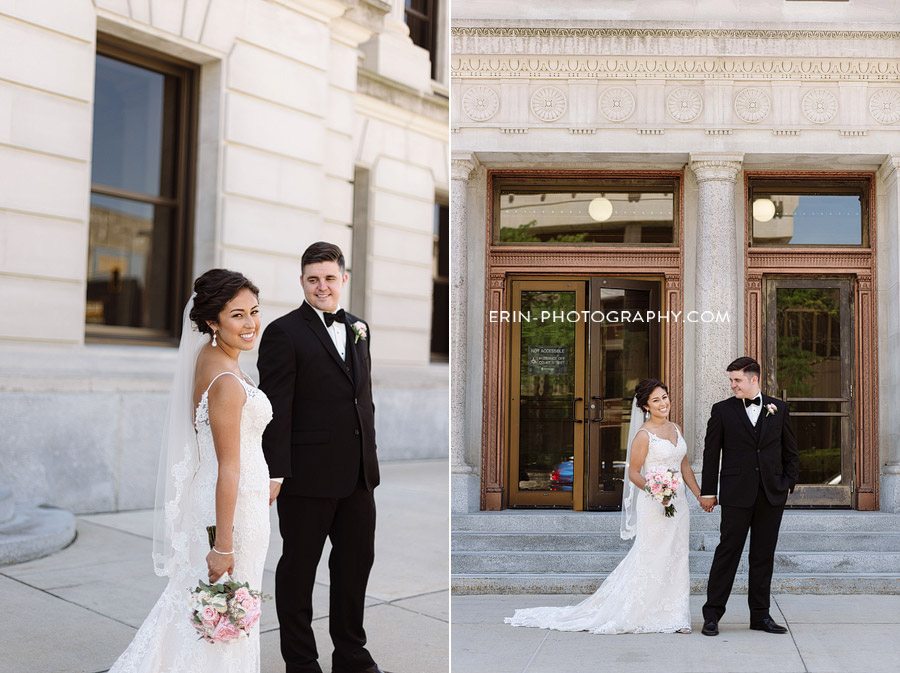 I had promised Elisa I wouldn't even try and take her outside for photos before the wedding in this heat….but I peeked my head out and was thrilled that this side of the courthouse was shaded and had a slight breeze!  Elisa and Kevin were up for it too so out we went for a hot minute before we headed back inside for the wedding party pictures and the ceremony!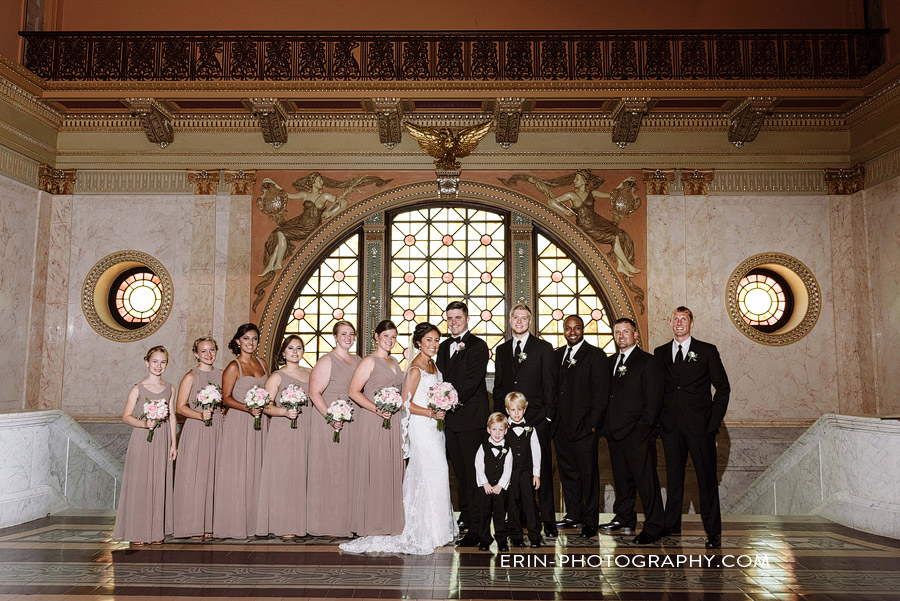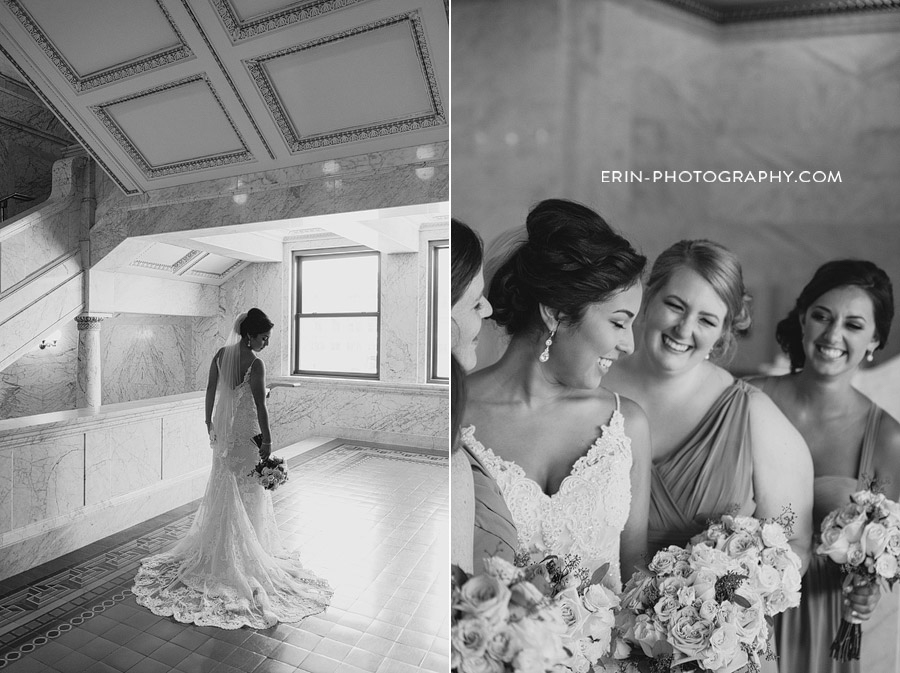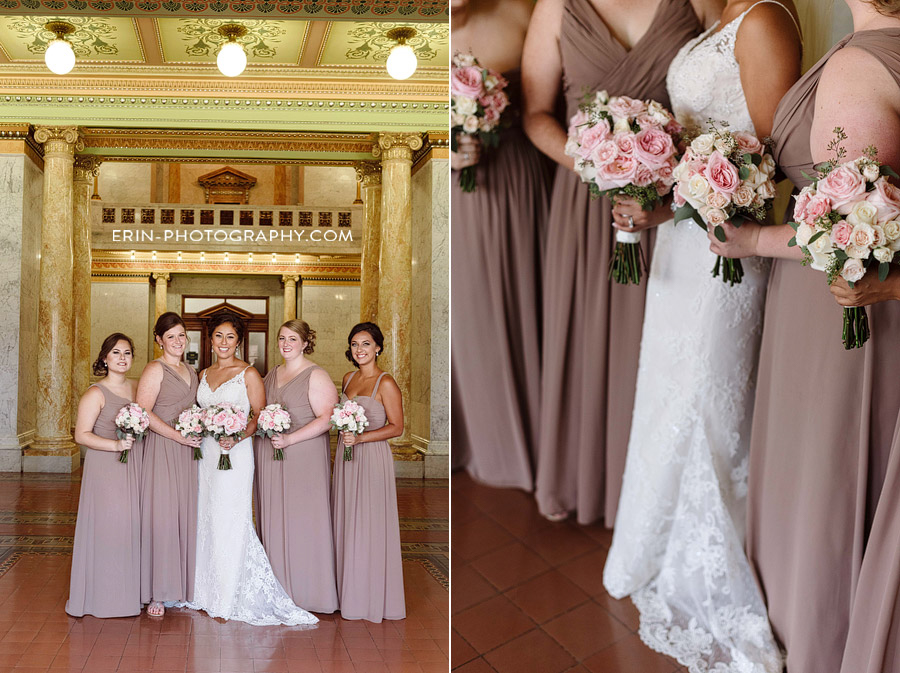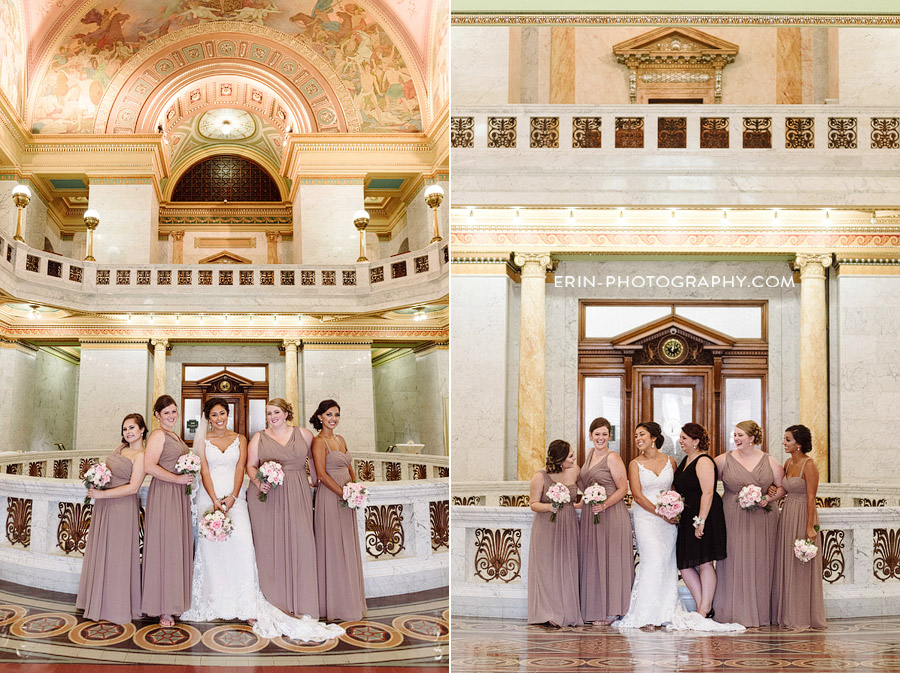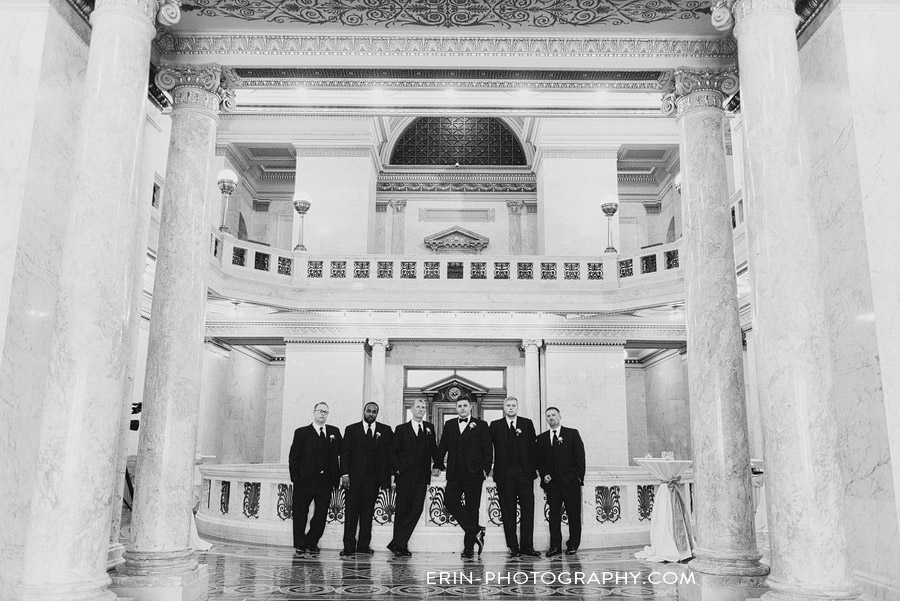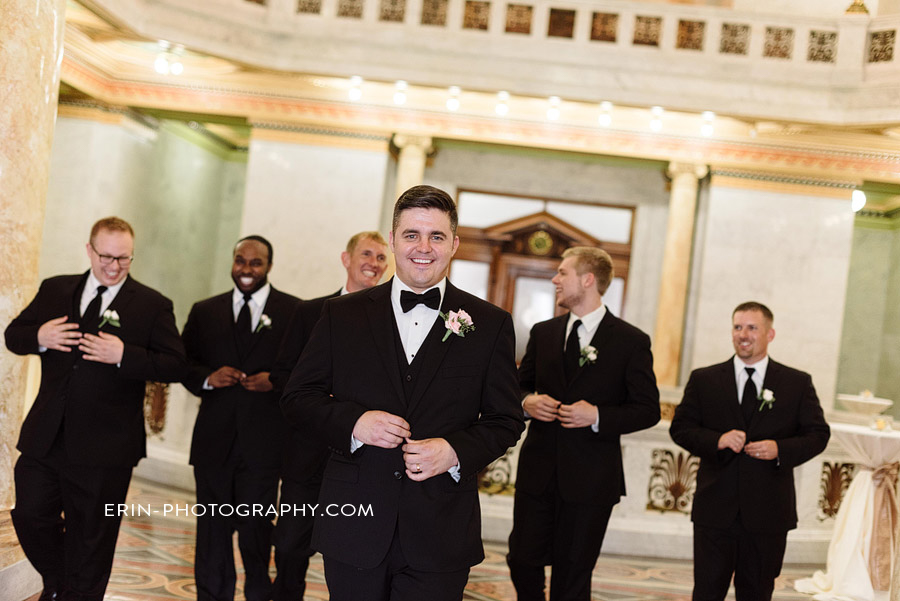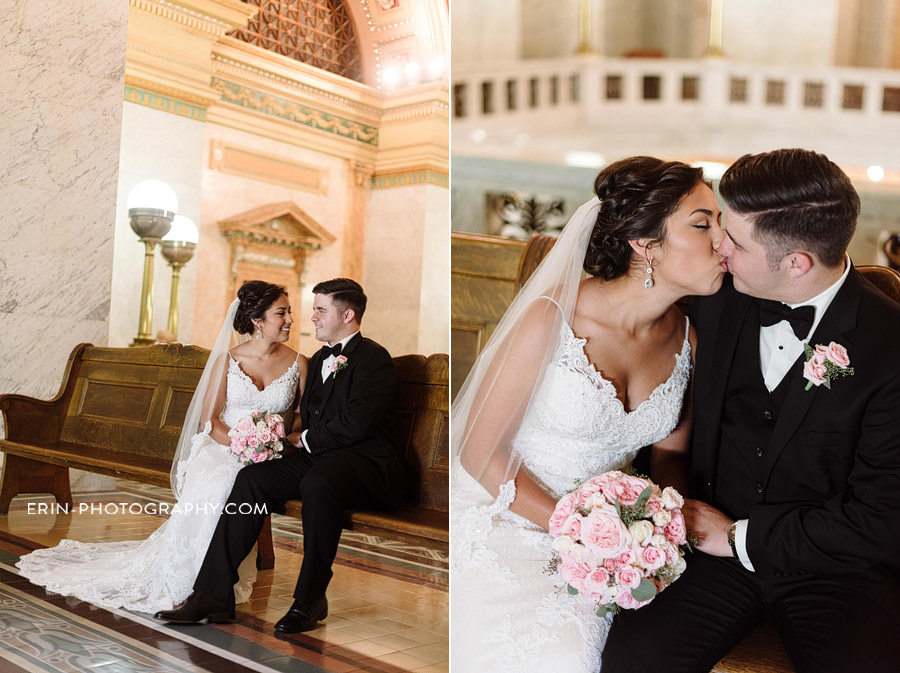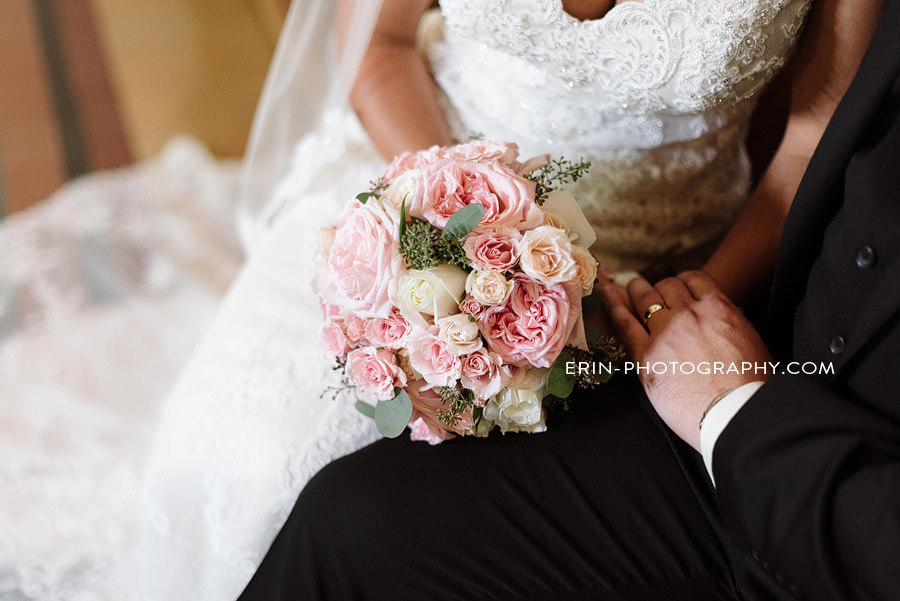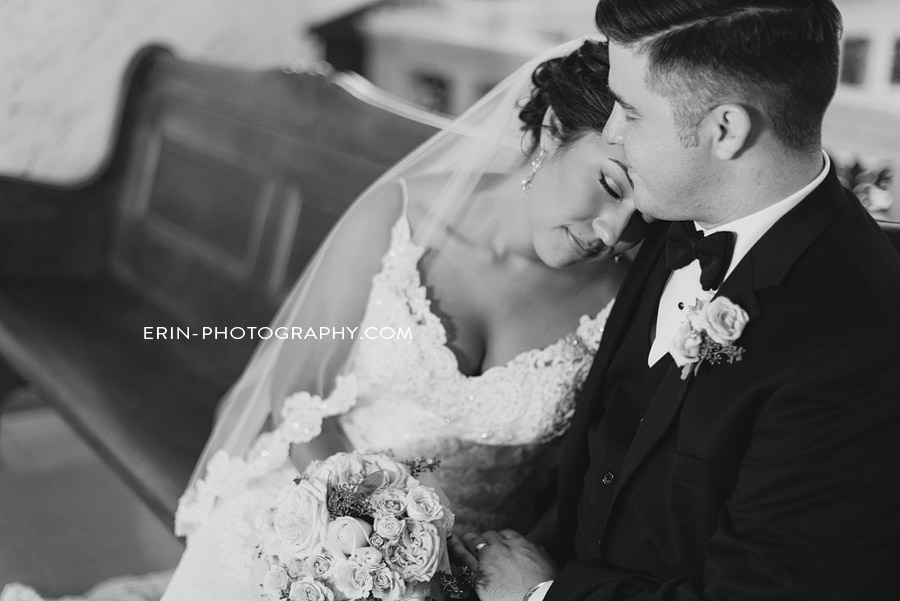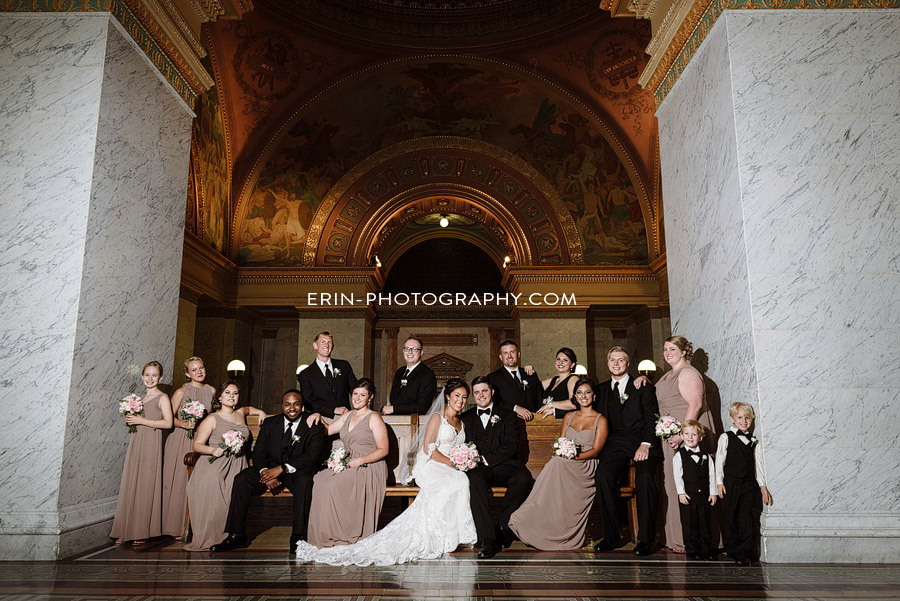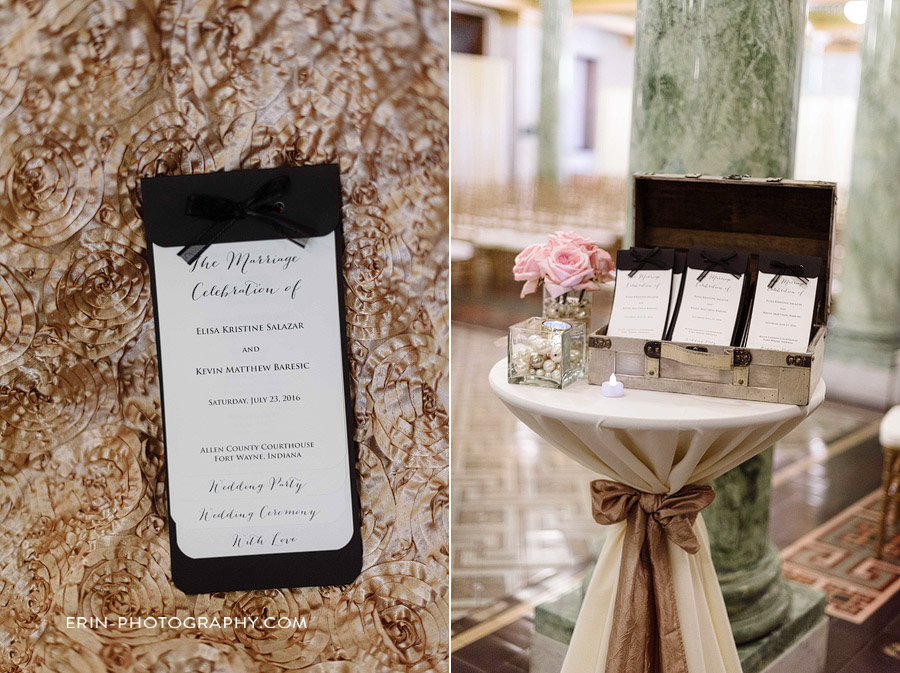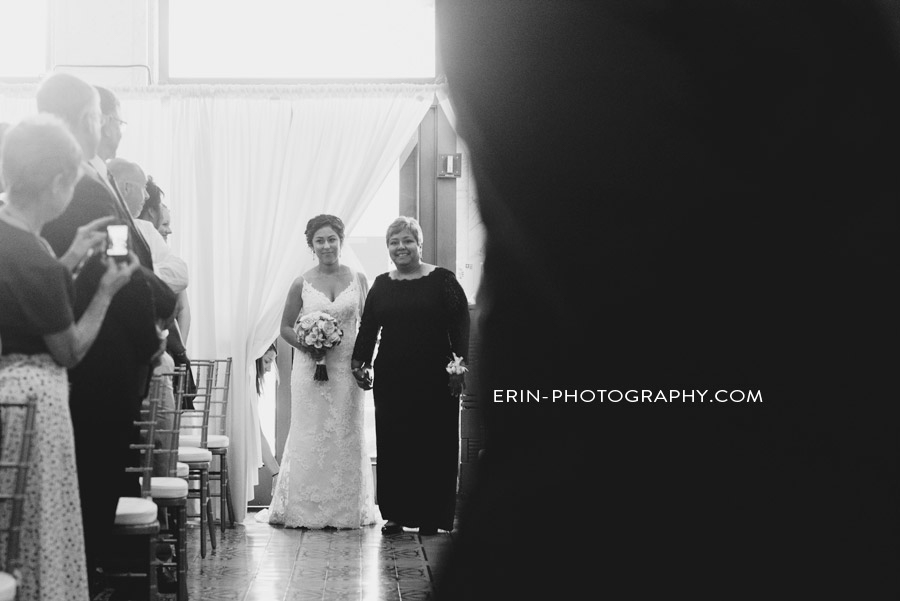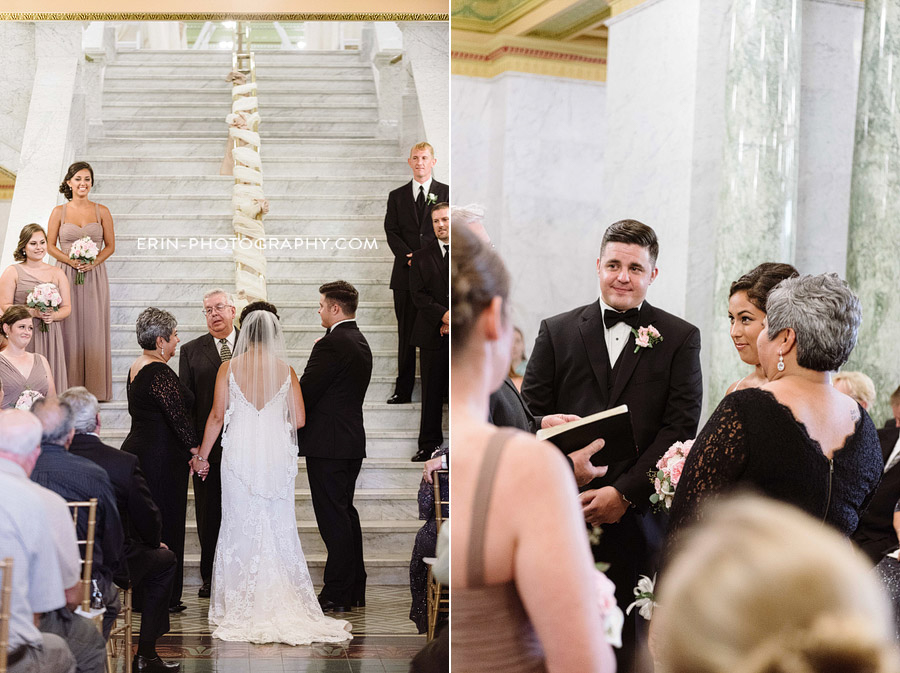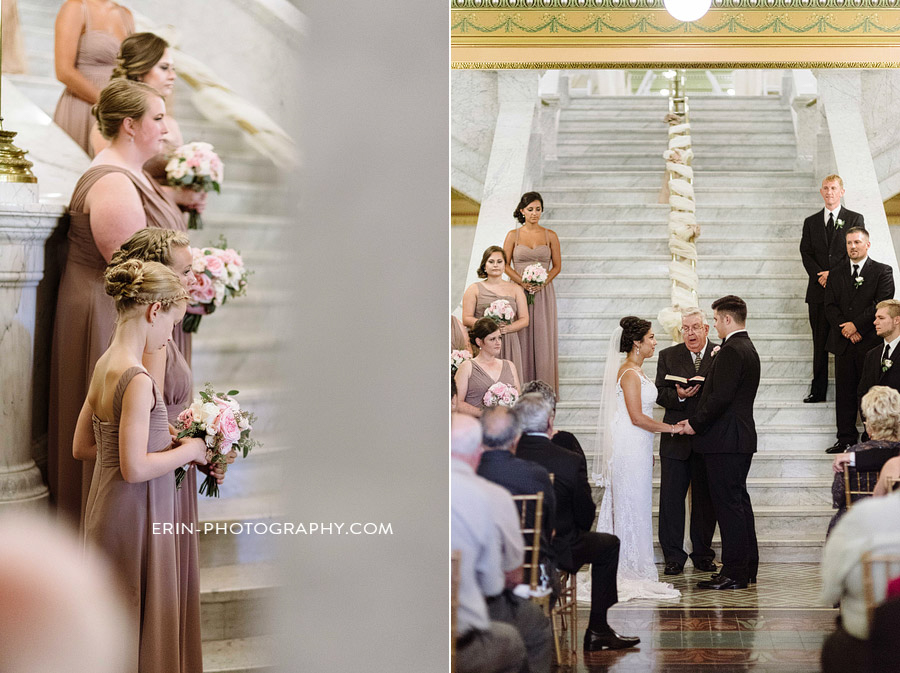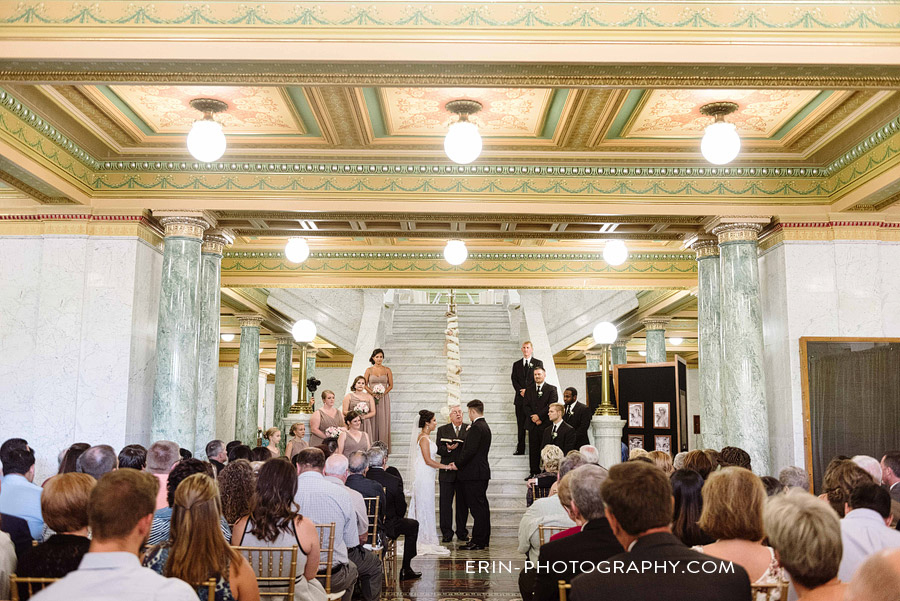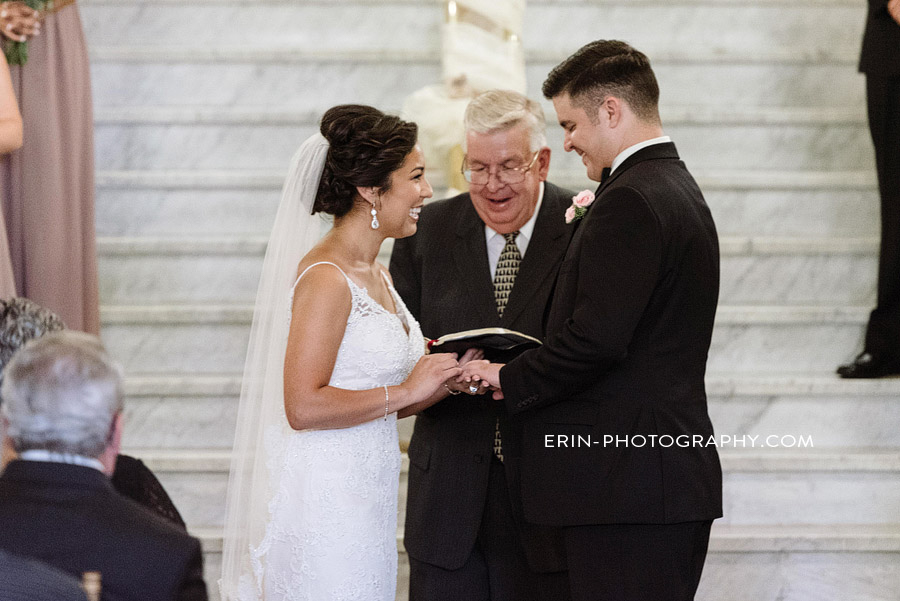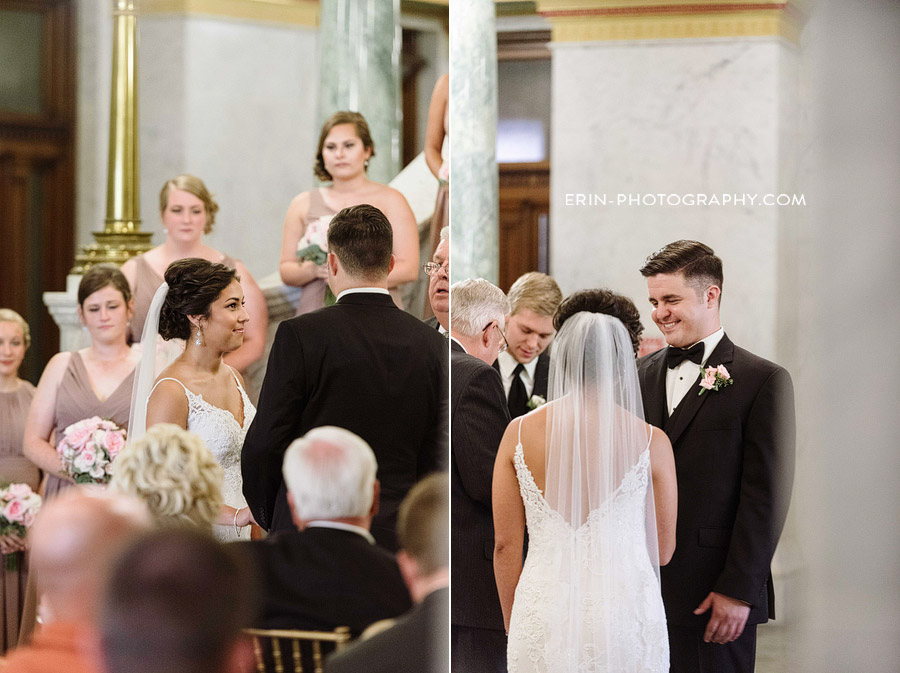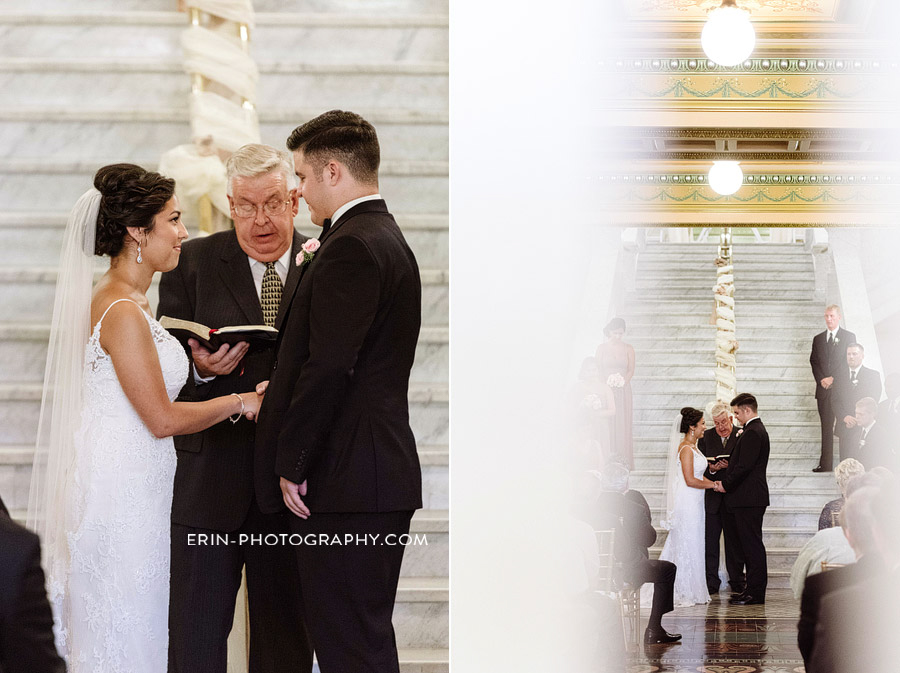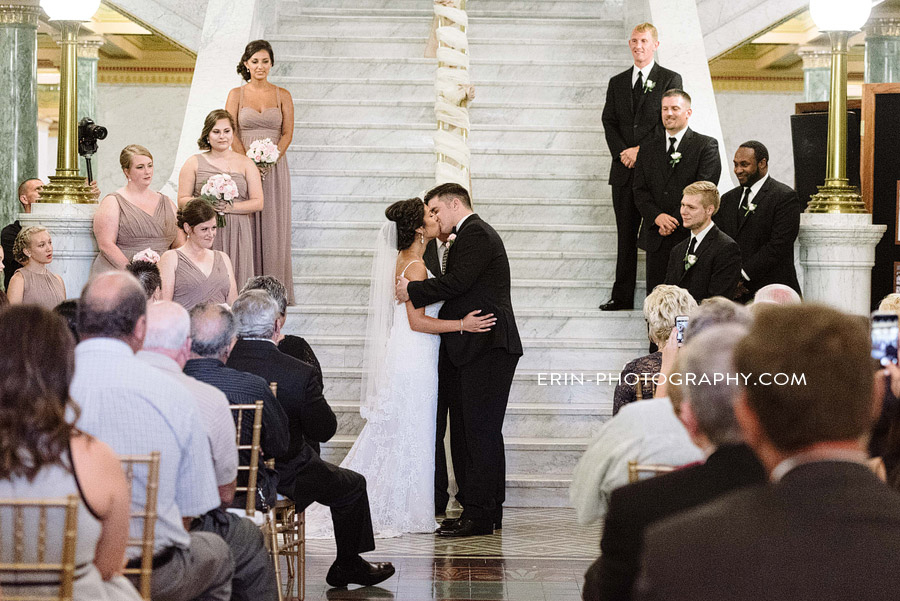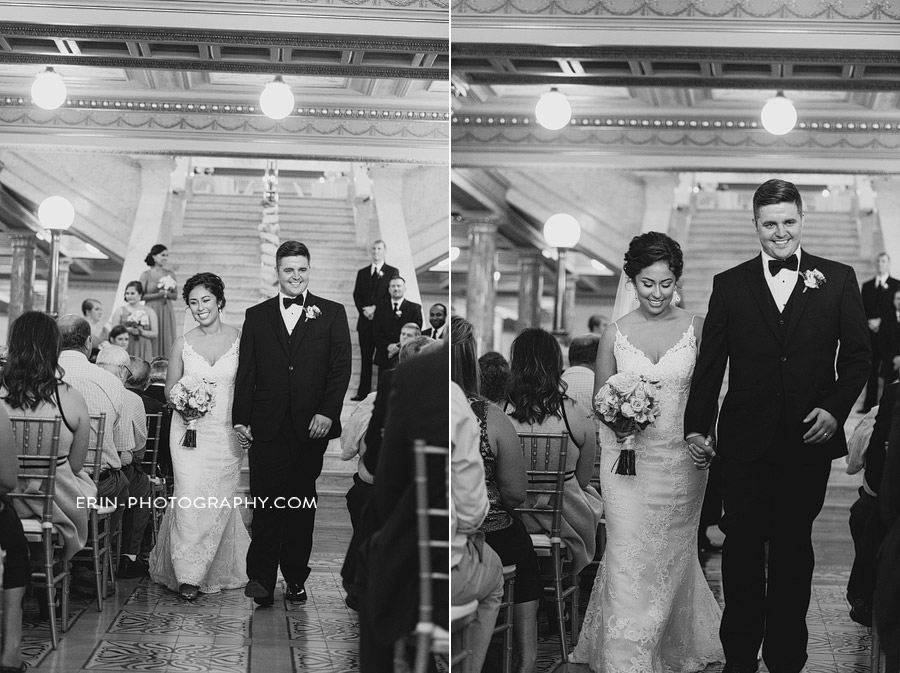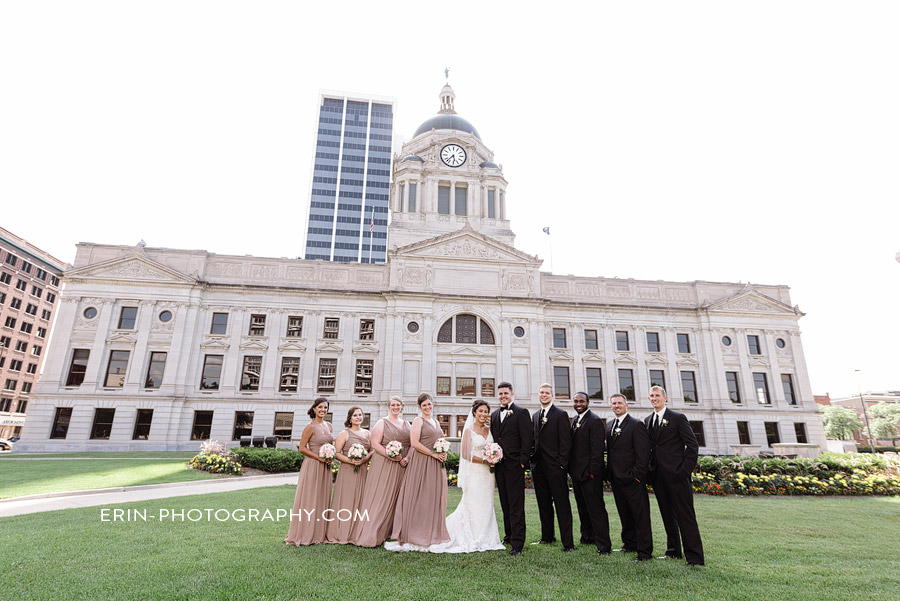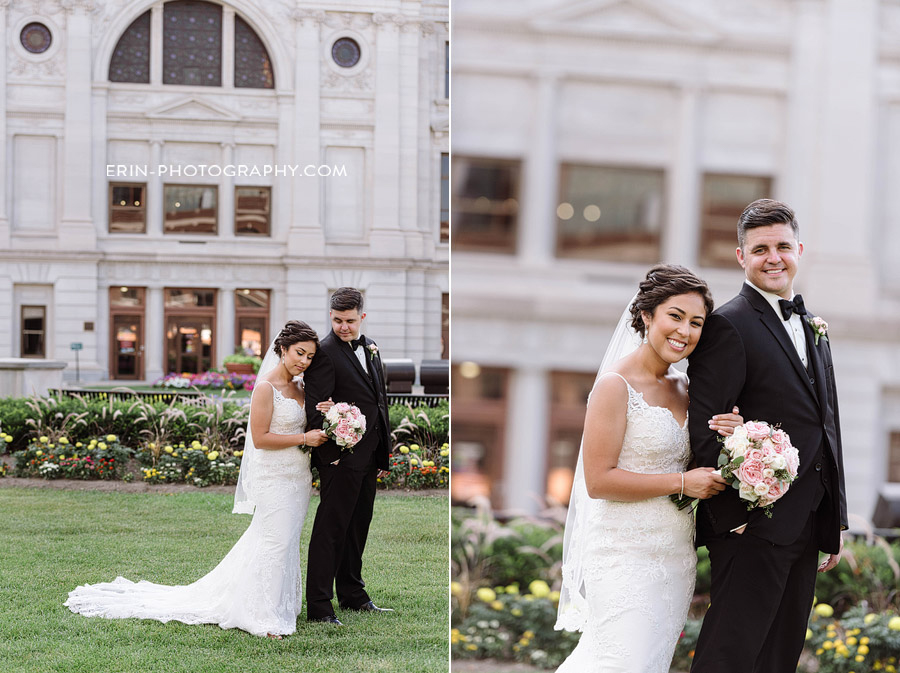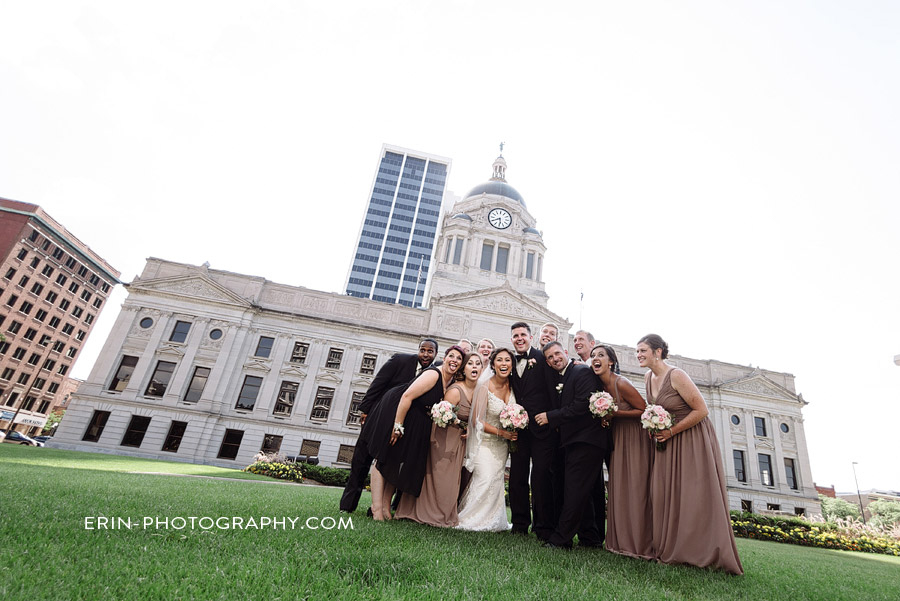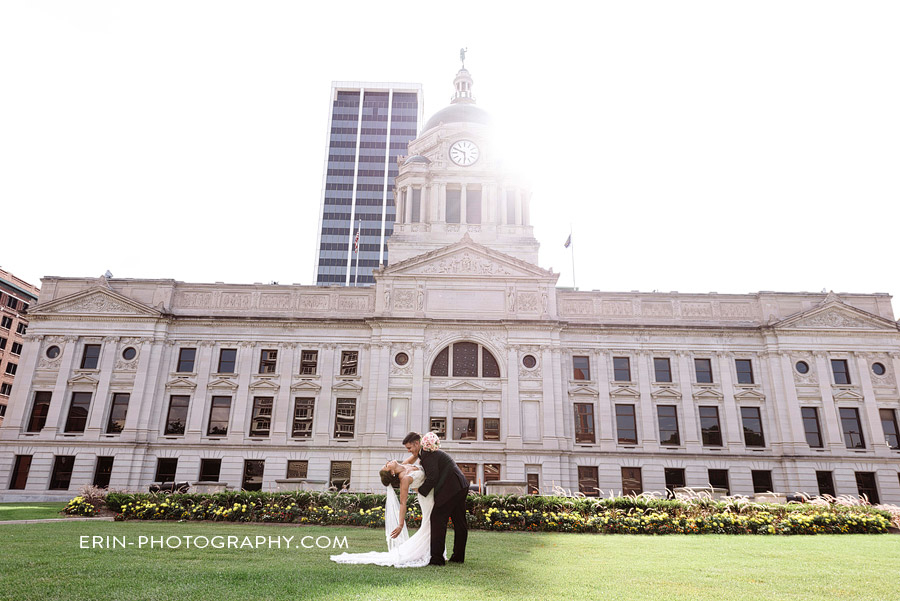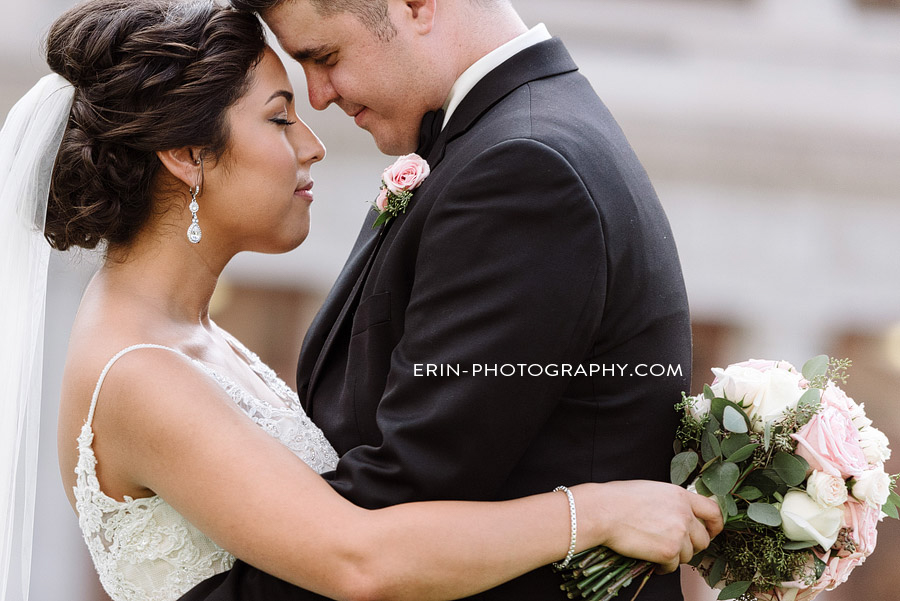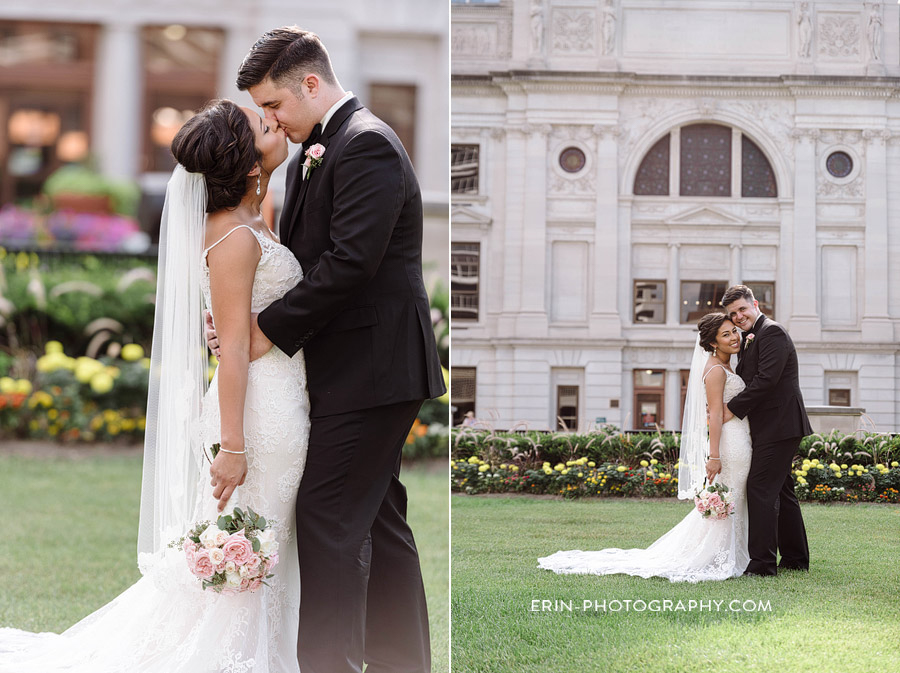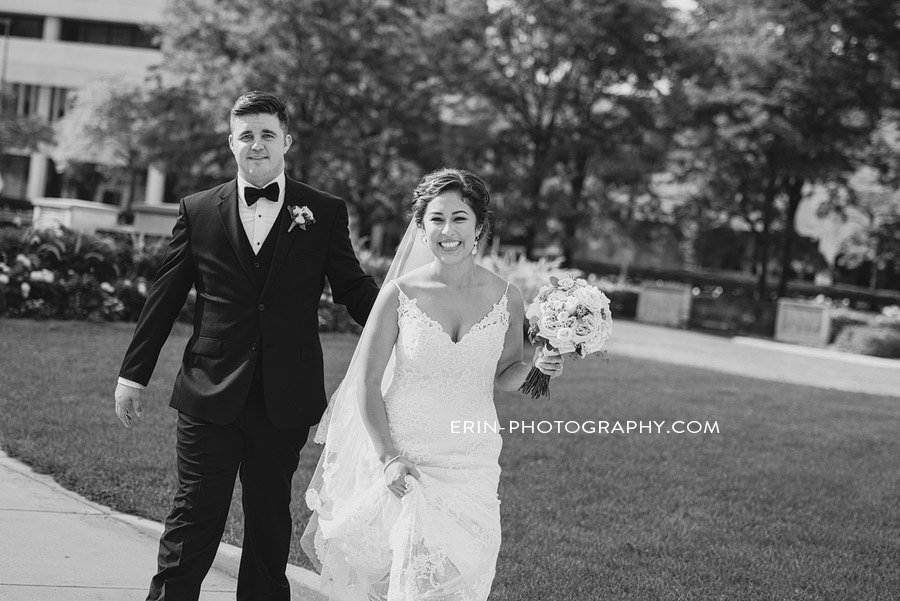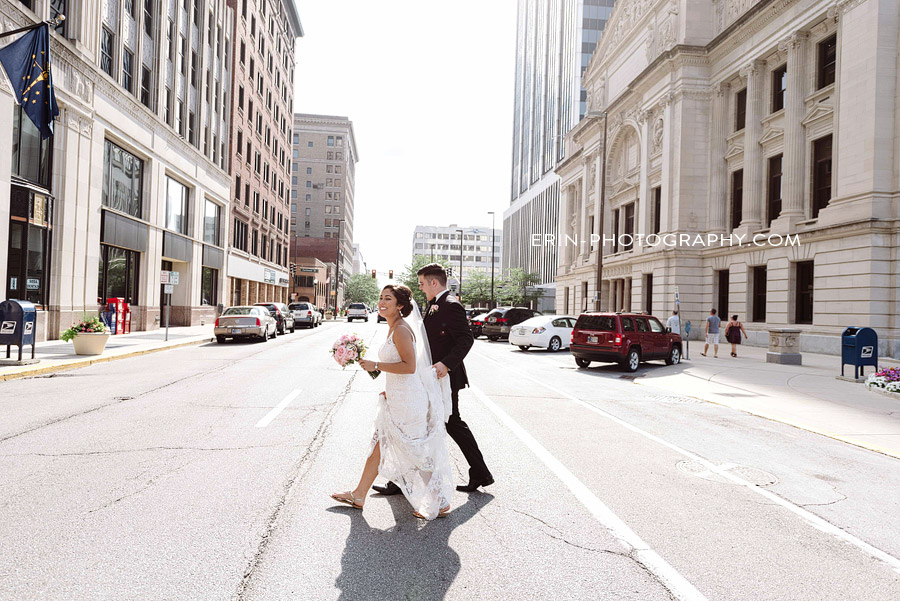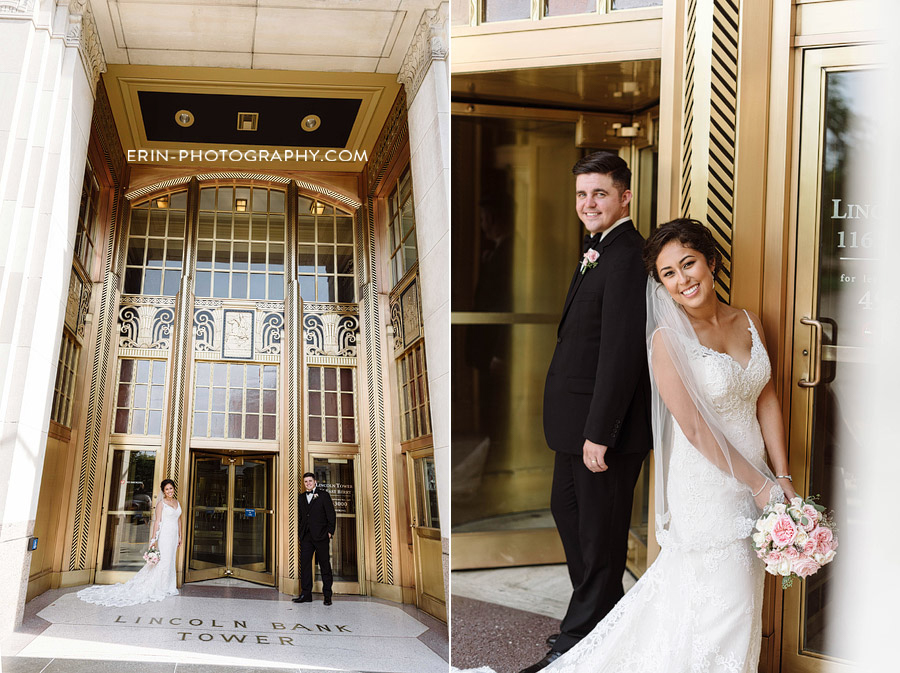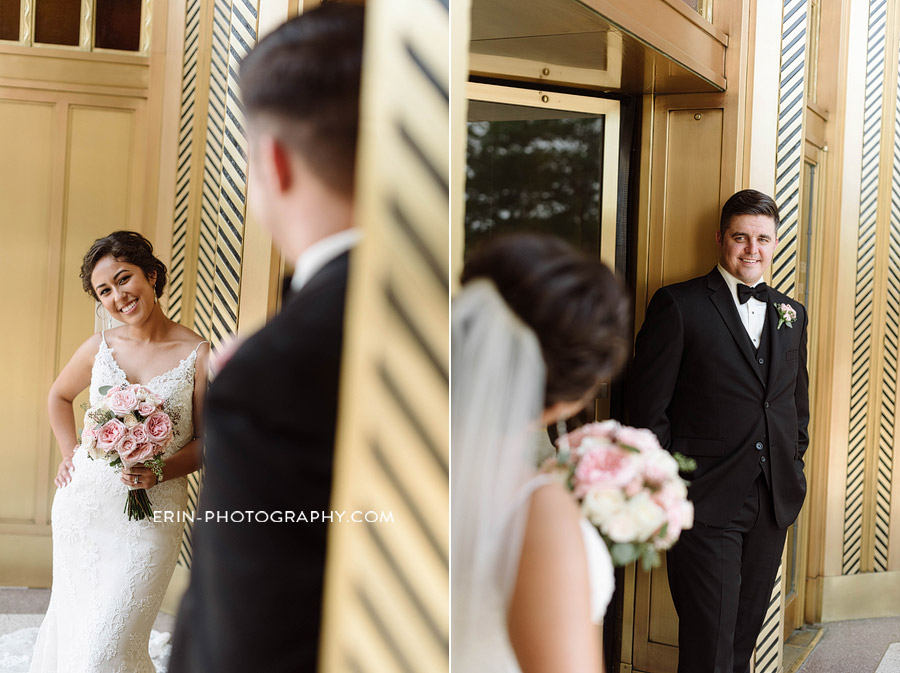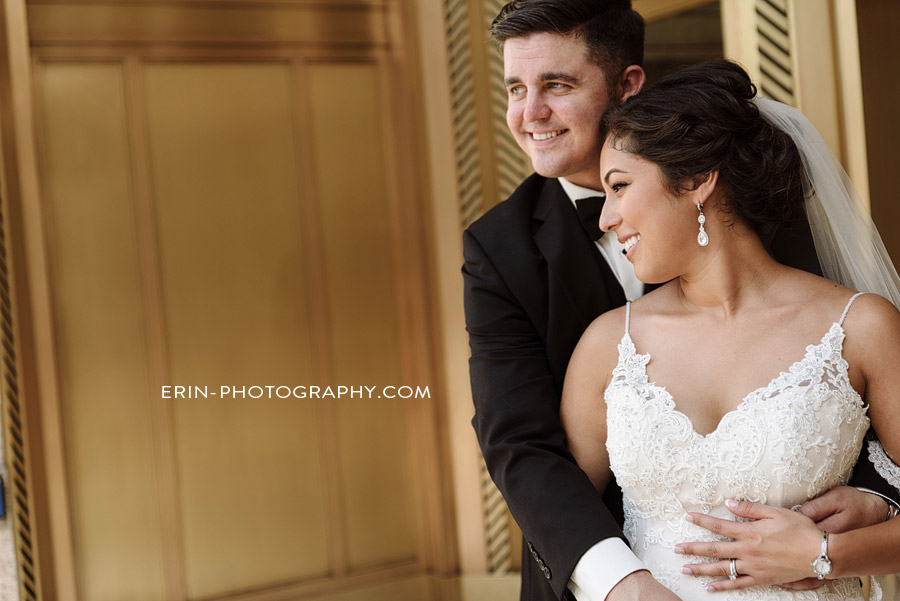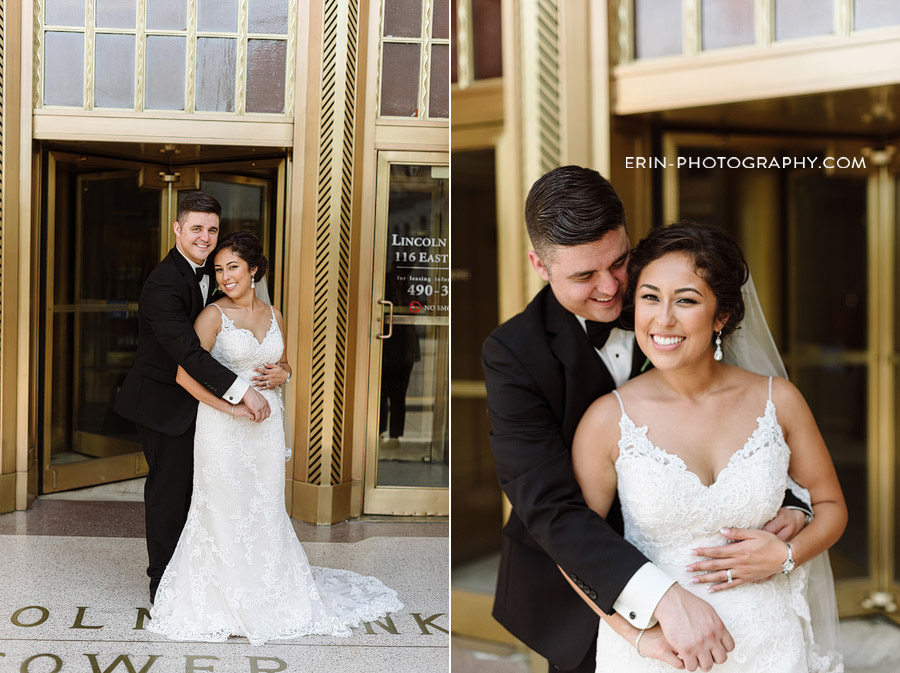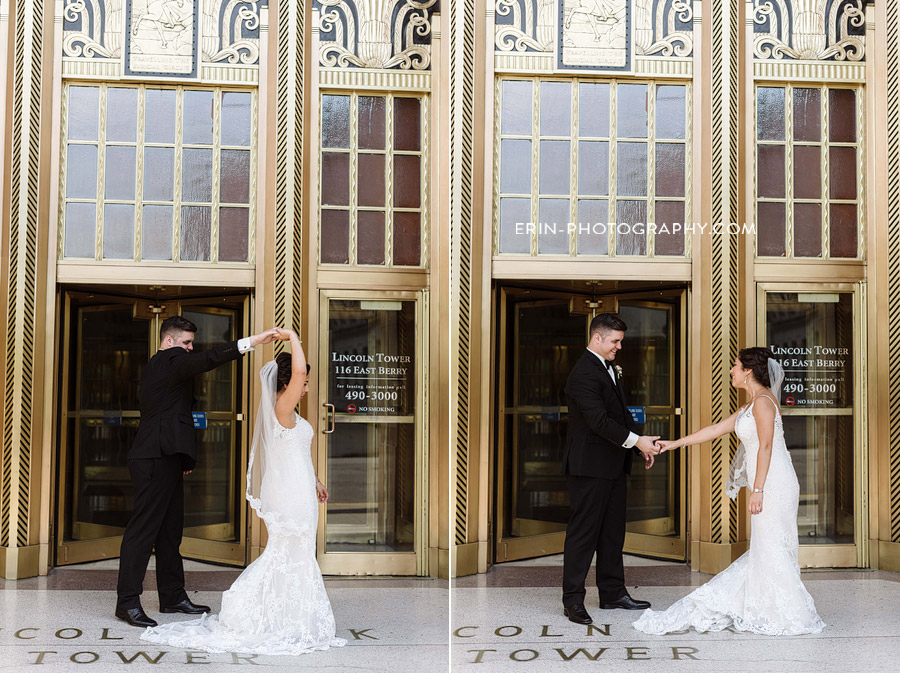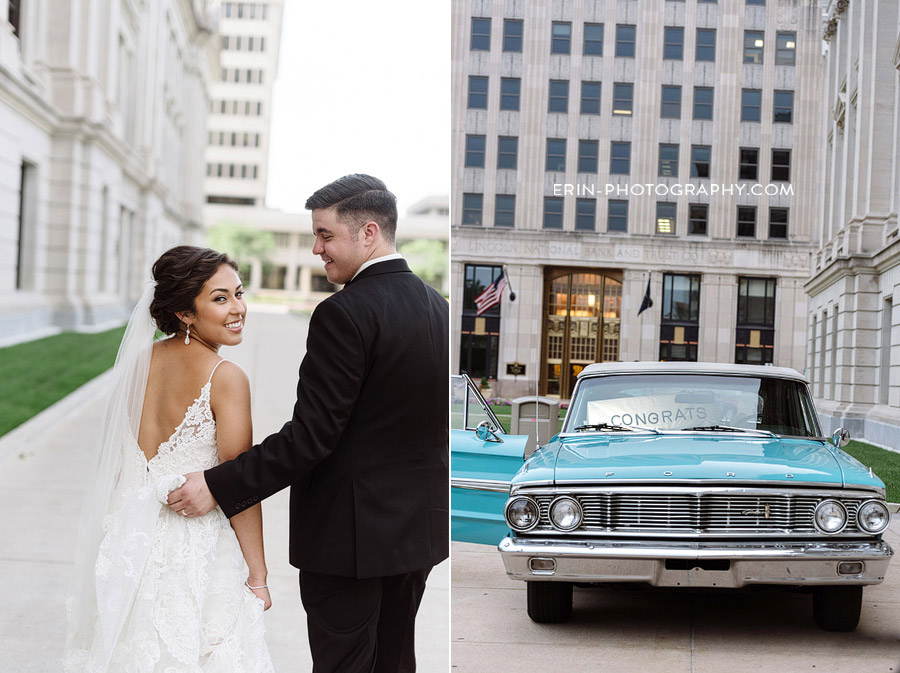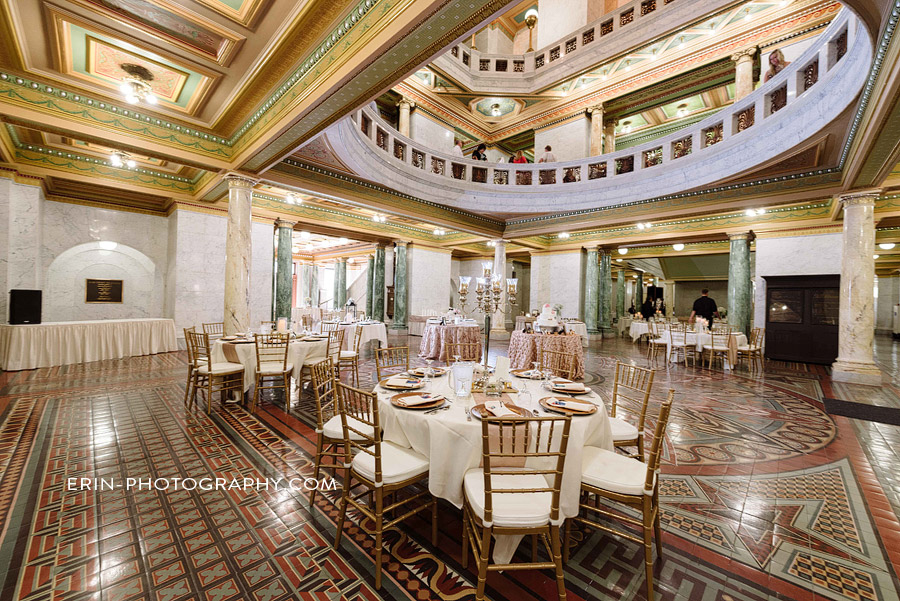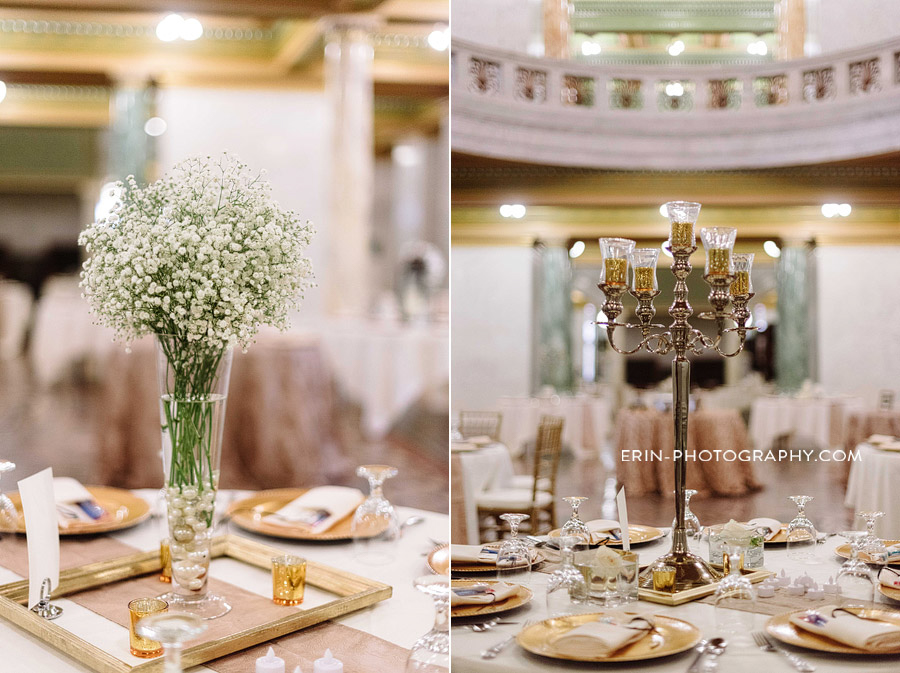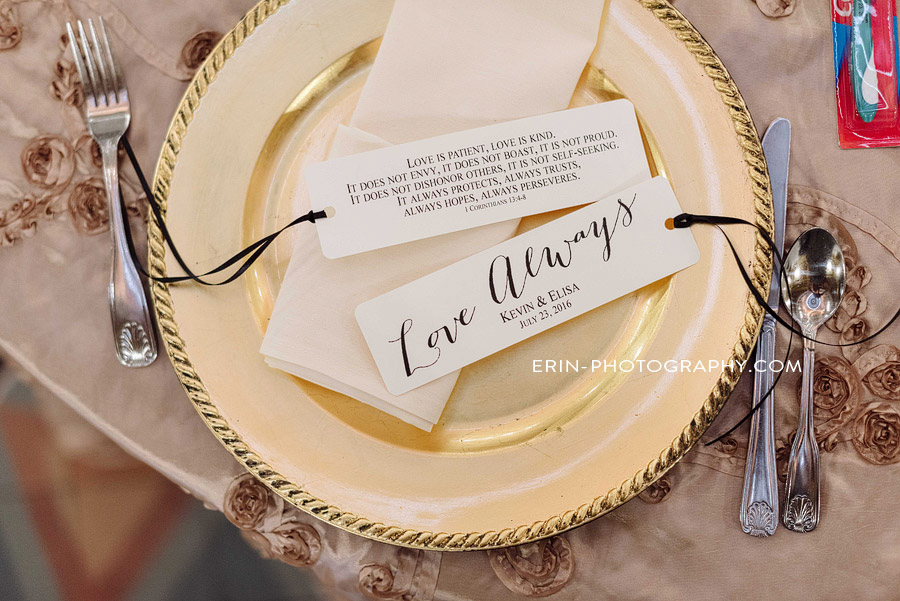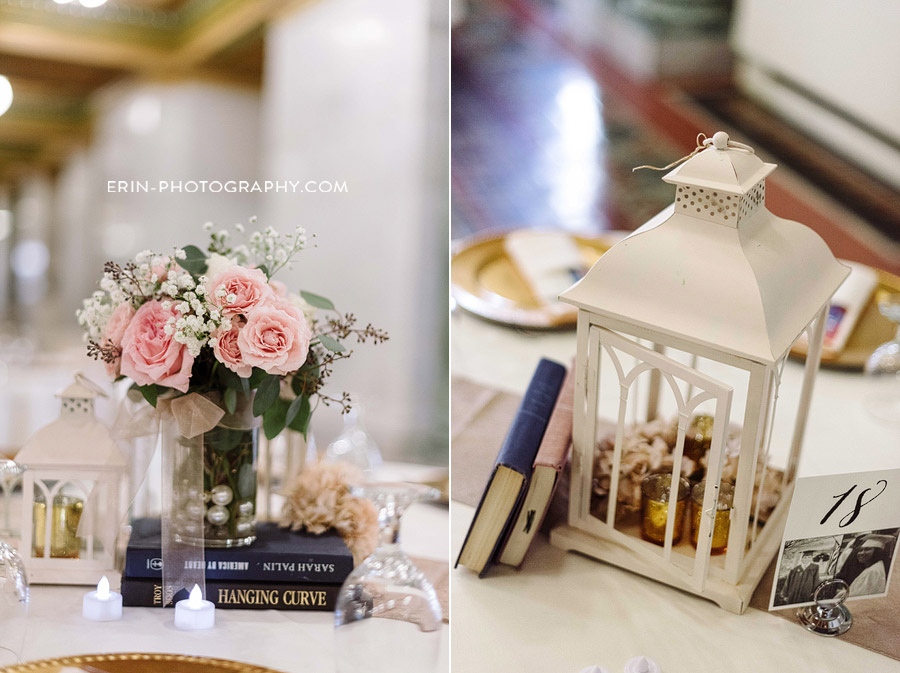 Gorgeous place settings and the cutest favors I've ever seen-toothbrushes with the couples names on them. Fitting as Elisa is studying to become a dentist!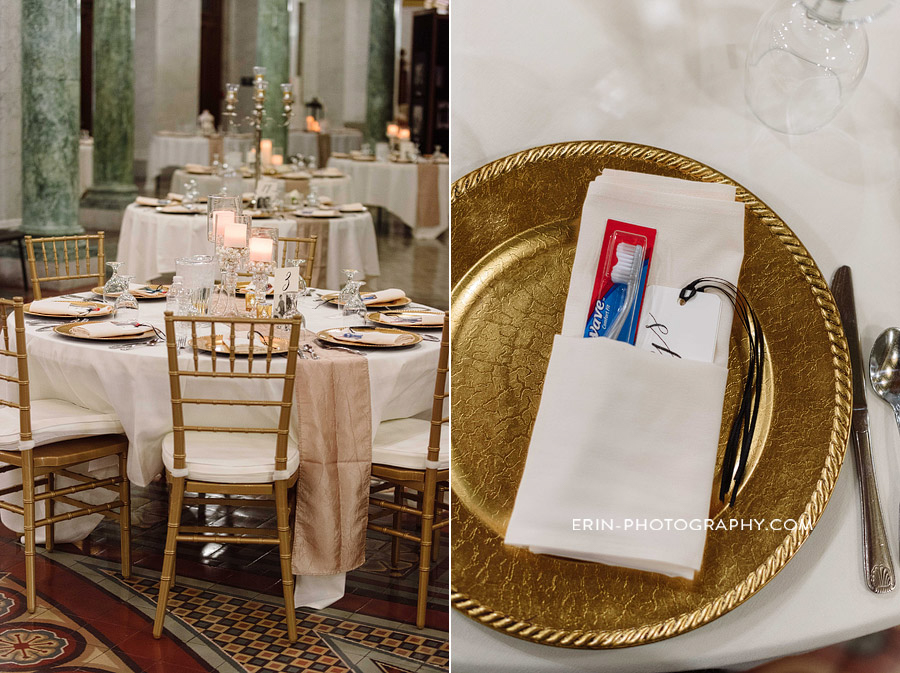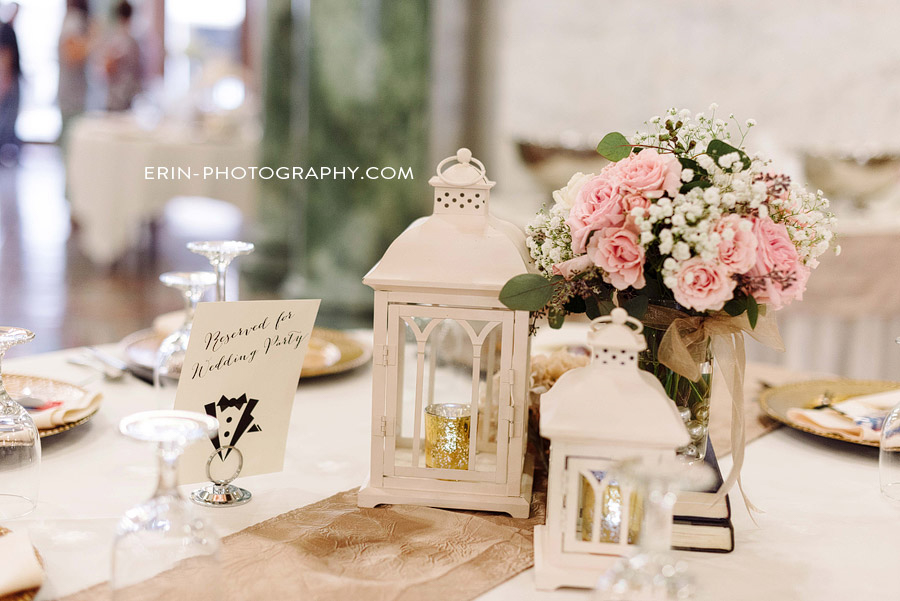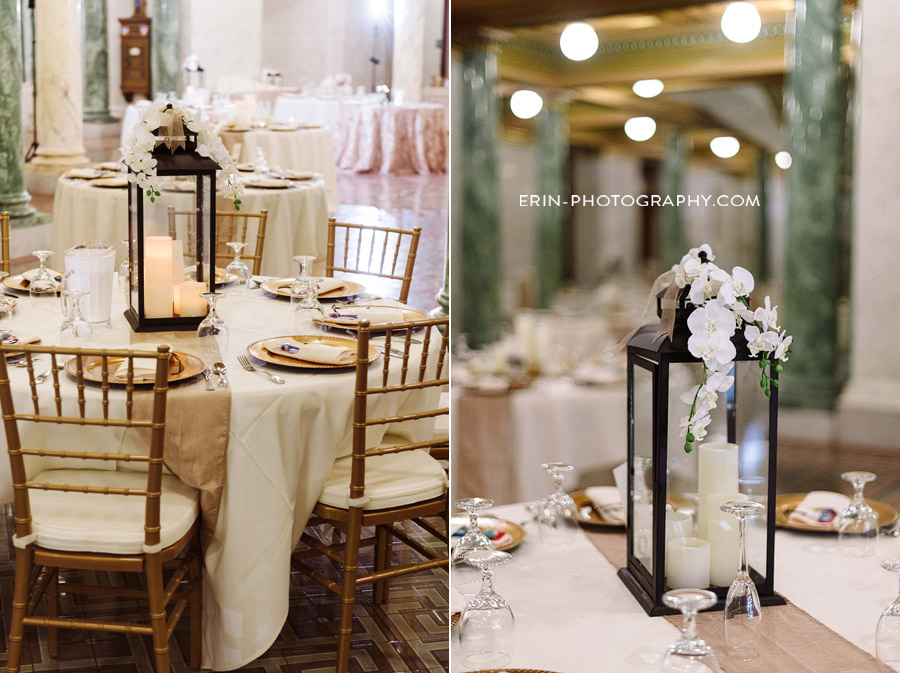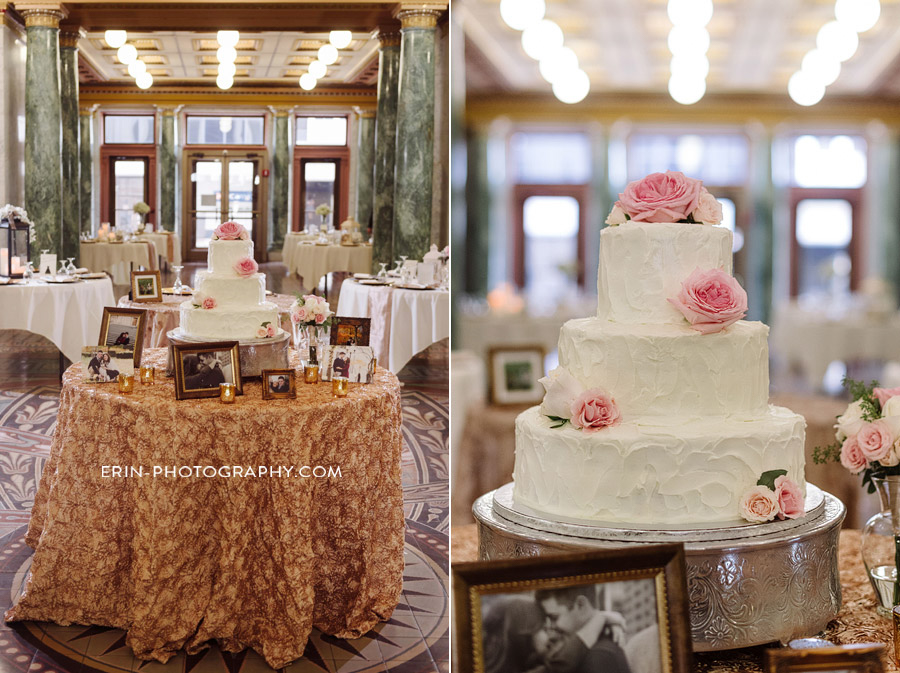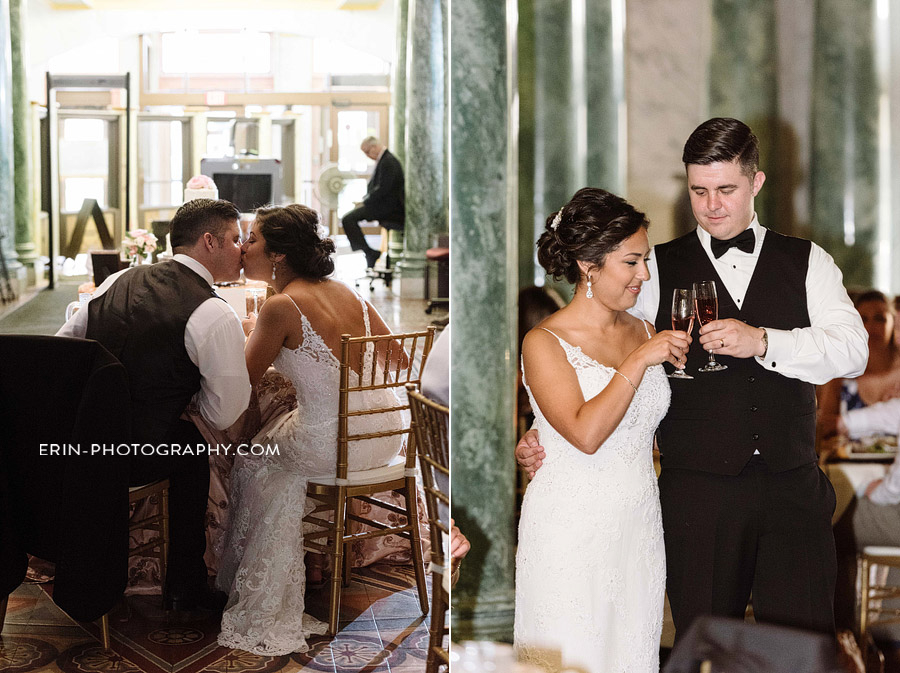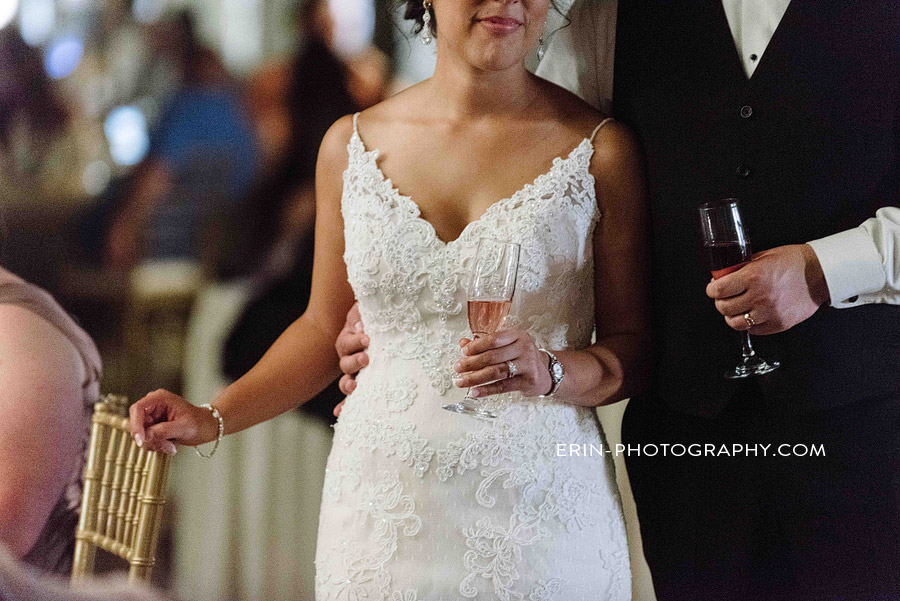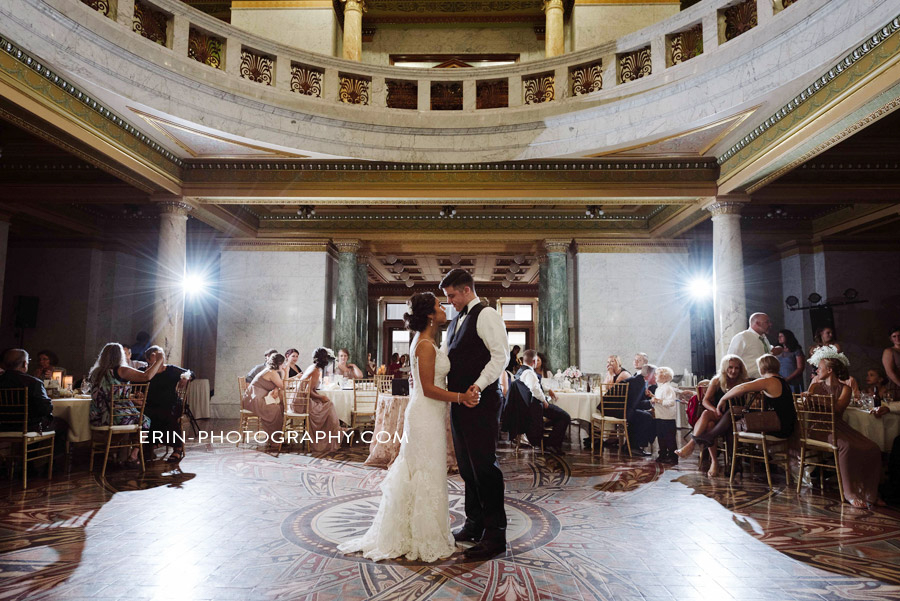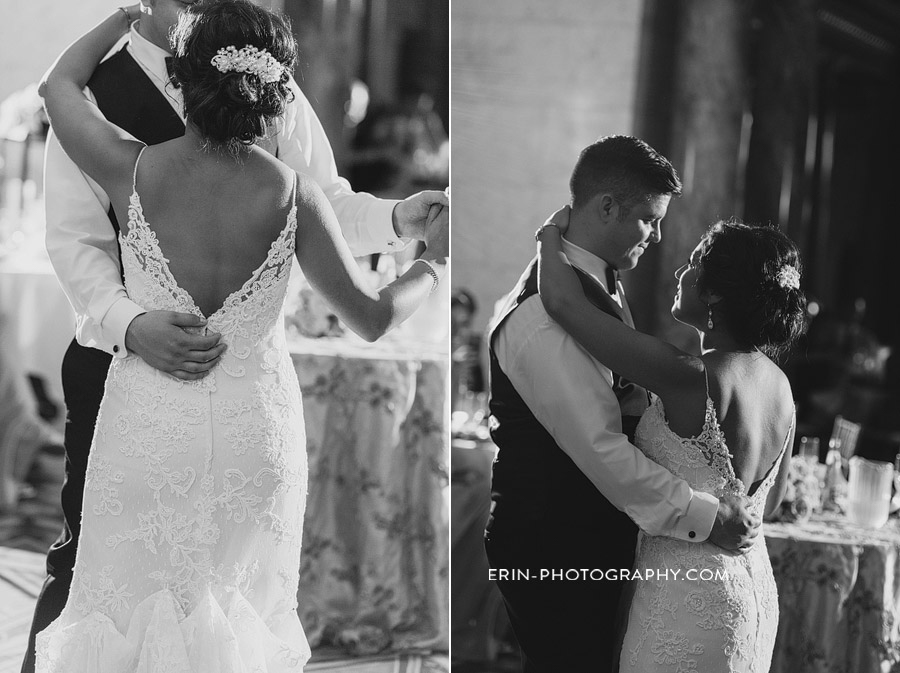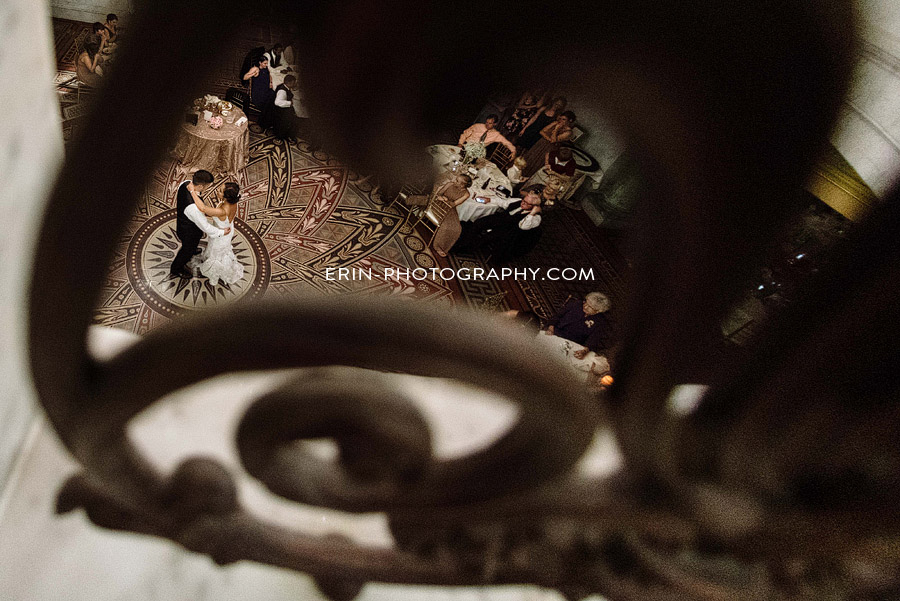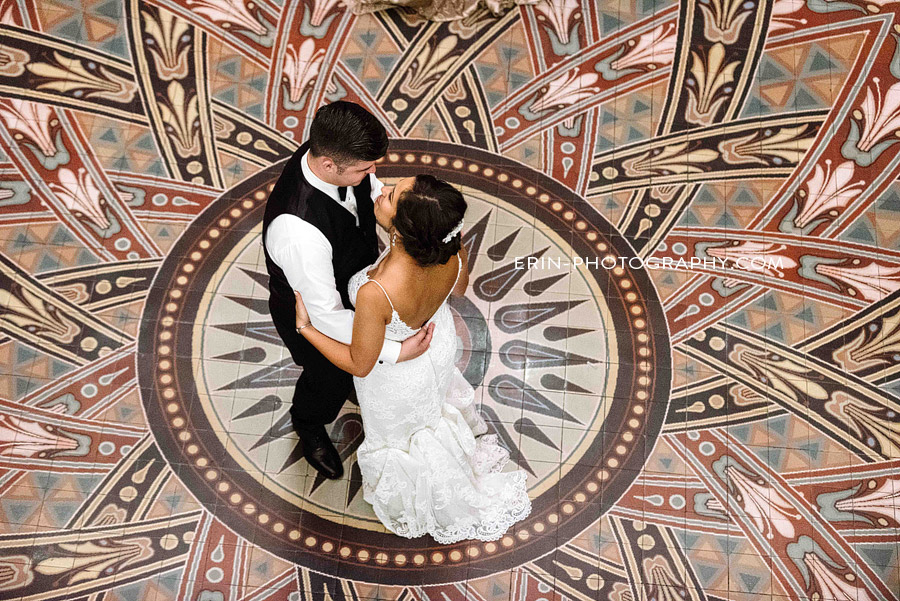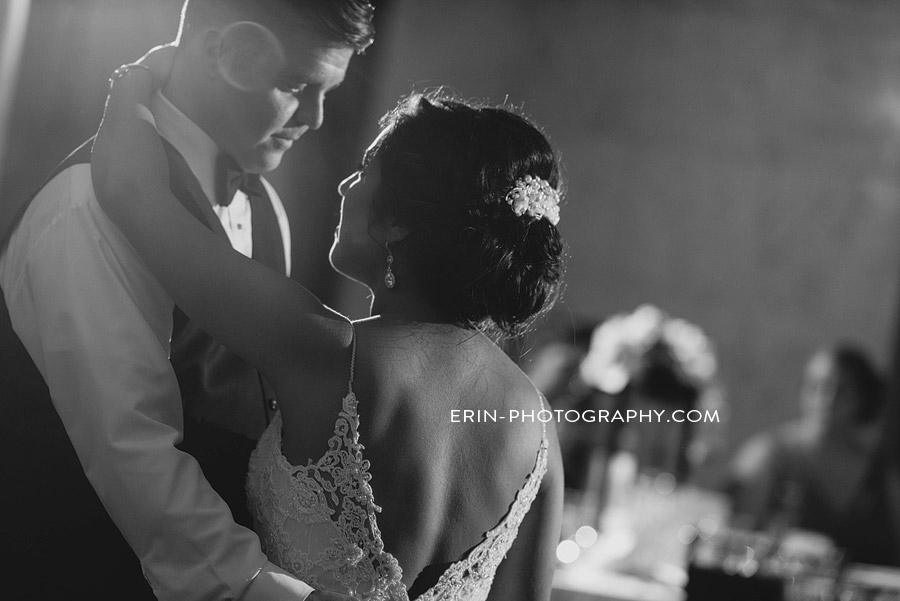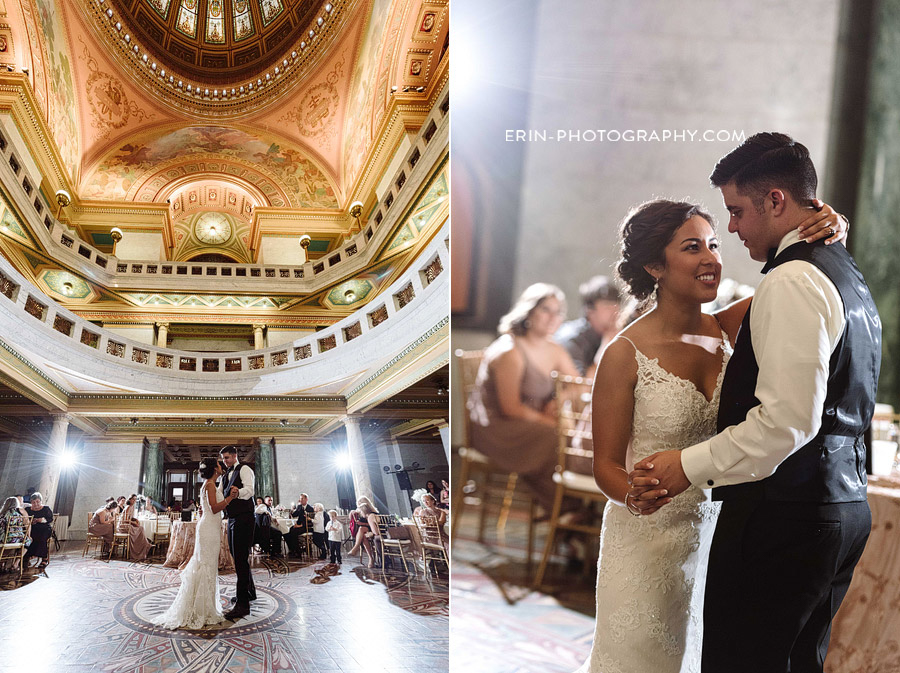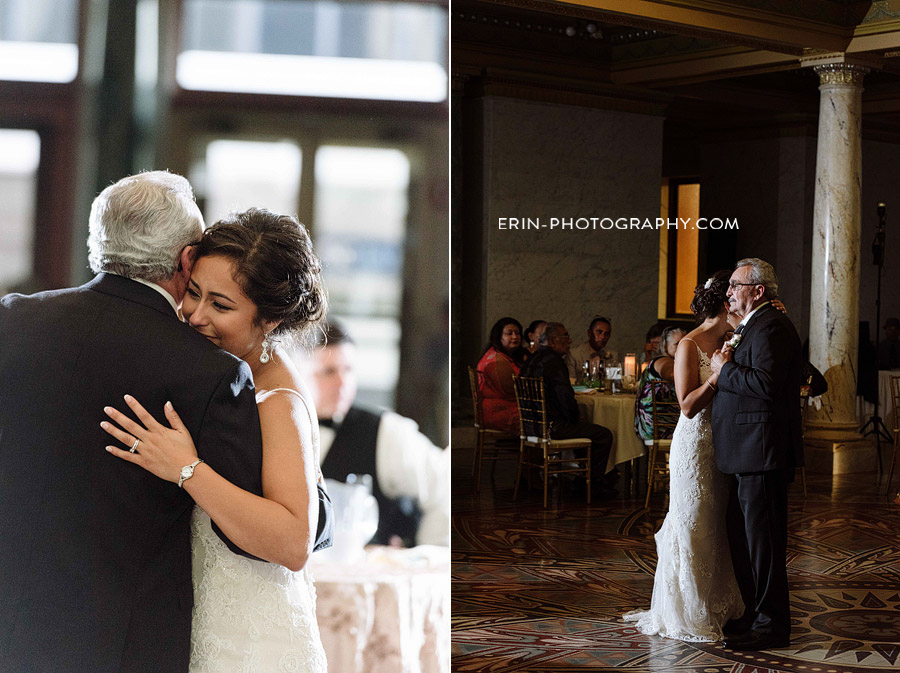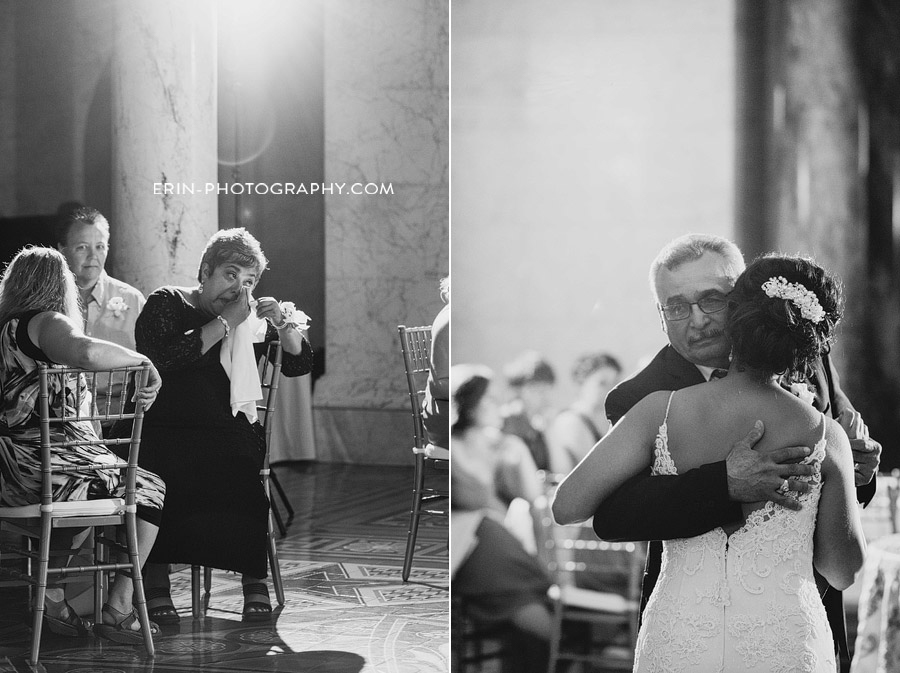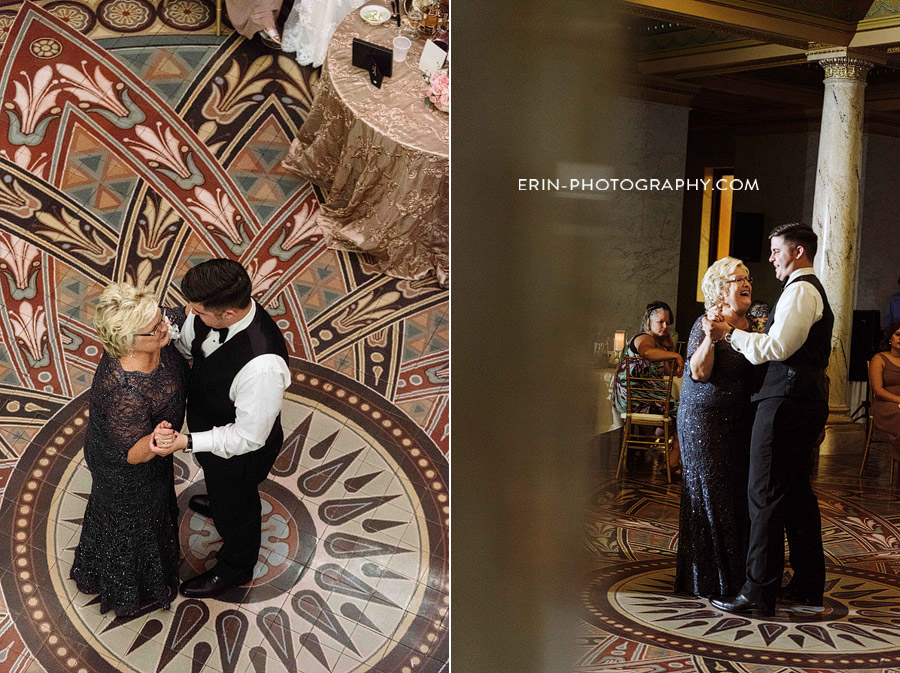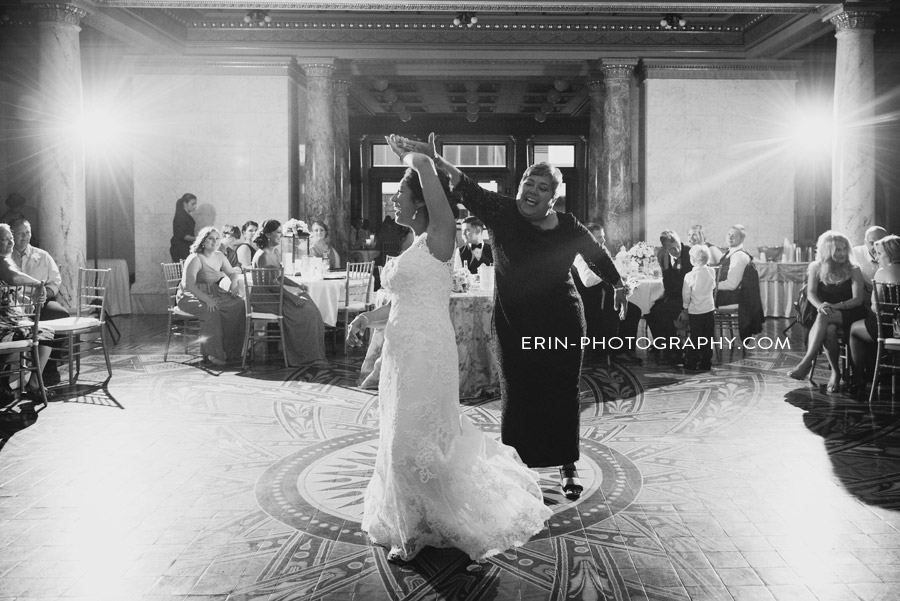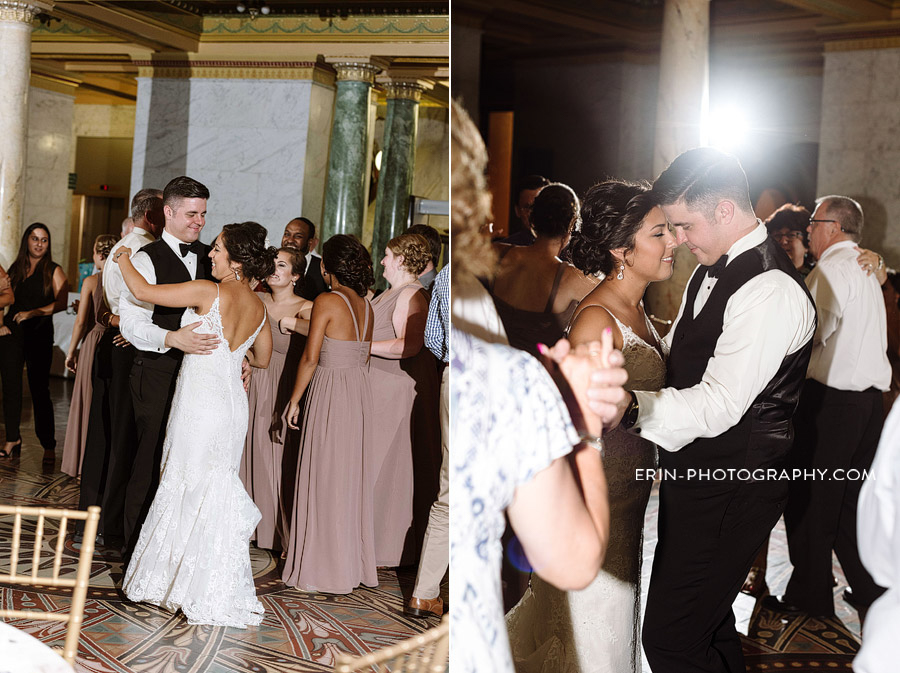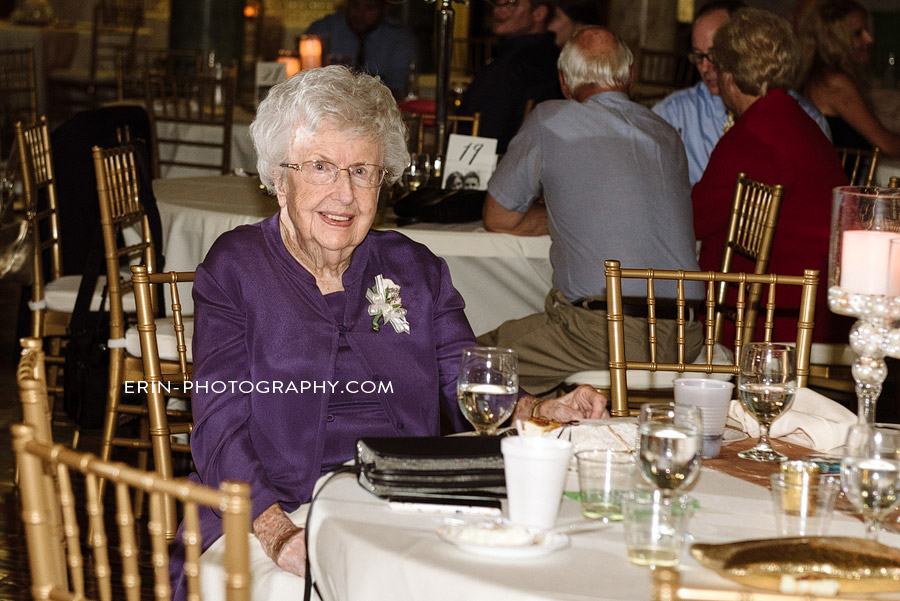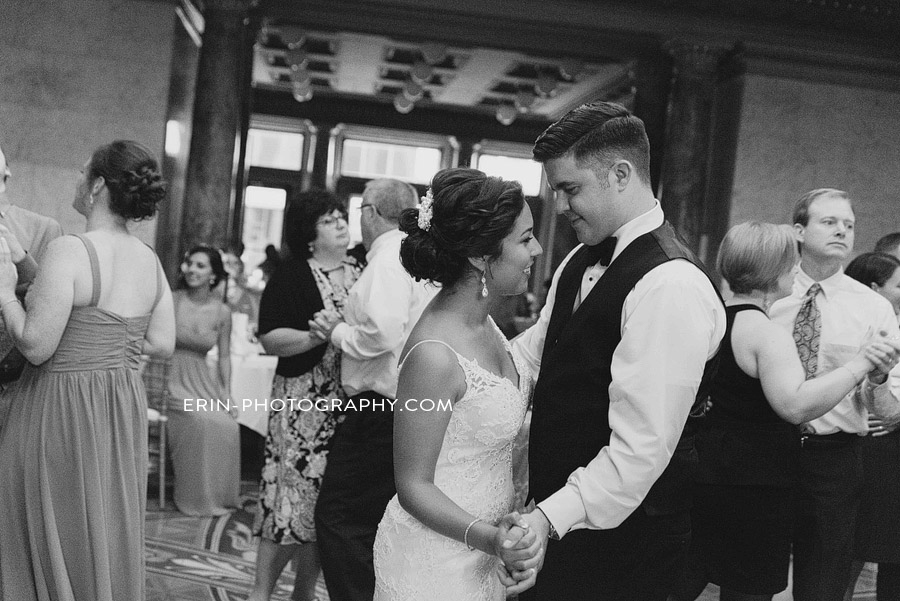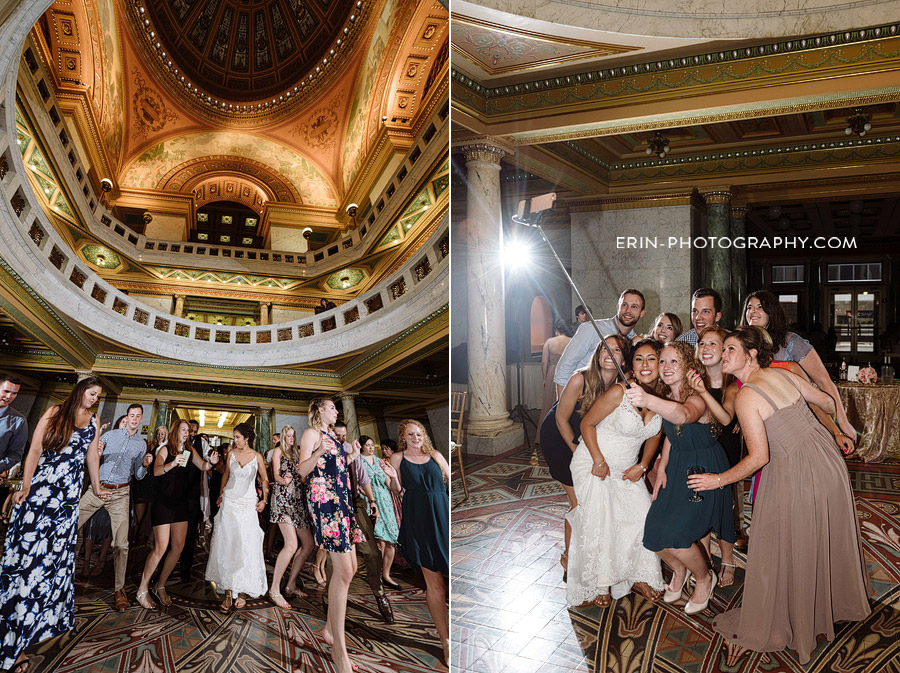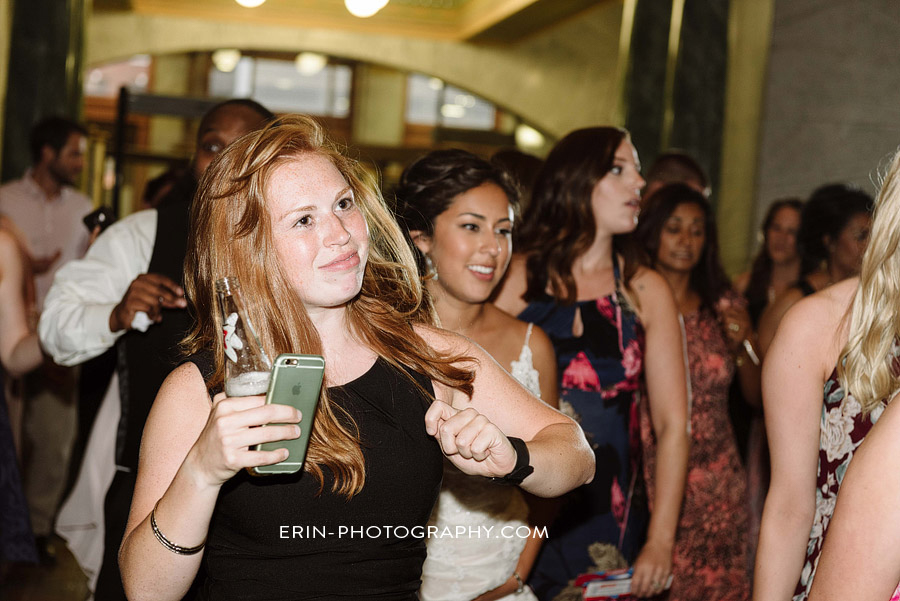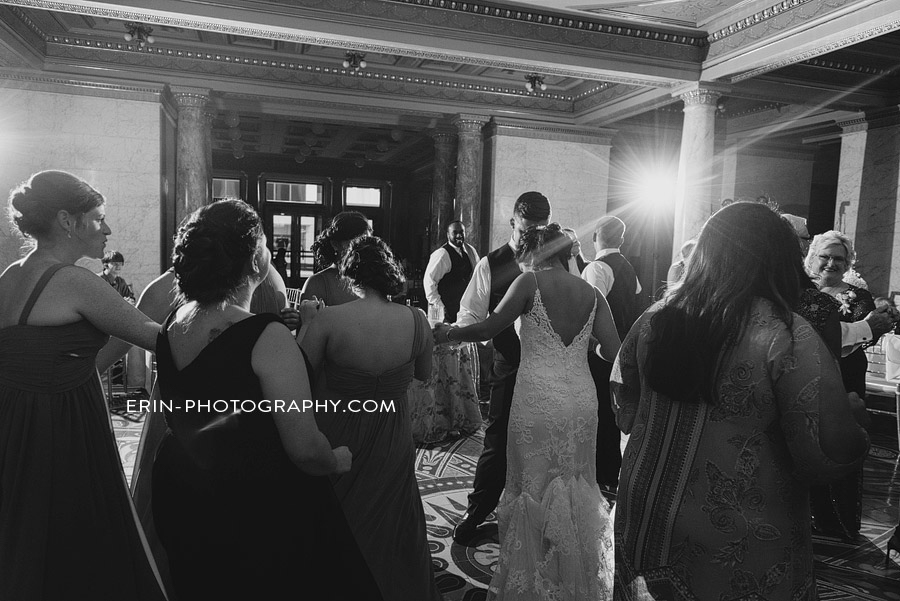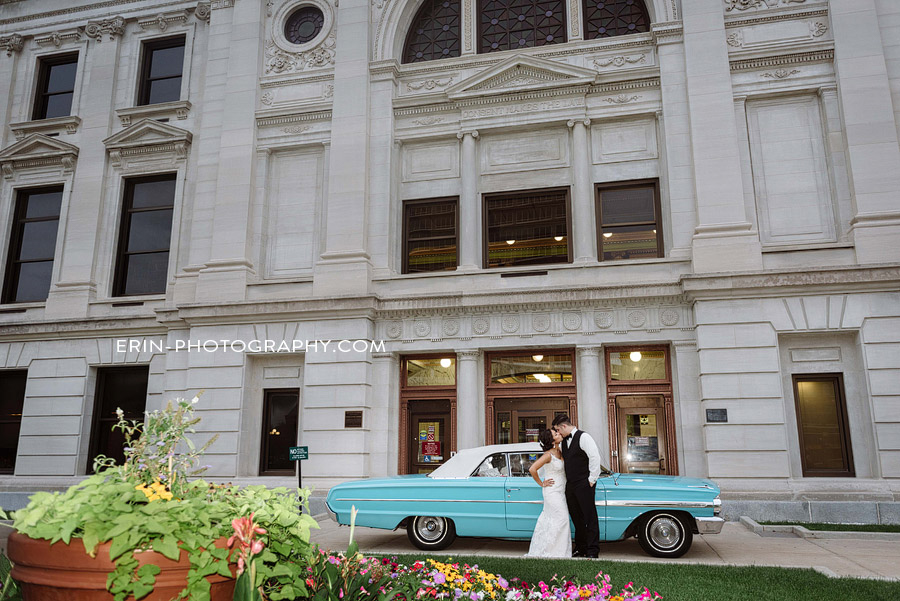 Elisa and Kevin, thank you SO much for asking me to photograph your wedding-I truly loved getting to know you and your families and can't wait to talk about Charleston since it sounds like you loved it as much as I do!!  I say First Anniversary session in the Holy City next year…Yes? YES!!!!!!!
AND HAPPY ONE MONTH ANNIVERSARY!!!!!!!!!
OOOH I'm super excited to share this one with you!!!  Two of  my favorite people got married and I got to tell their story.  What a day this was…I really don't even know where to start.  I think what I want to say is that this day was ALL about Ali and Tony.  It was joyous.  It was celebratory.  It was FUN.   It was all things a wedding should be.  The other details are just a part of their wedding story.  I share it because every wedding is different and their circumstances, while difficult, did not change the fact that we saw two amazing people, perfectly in love, become husband and wife this day.  Ok, GO :)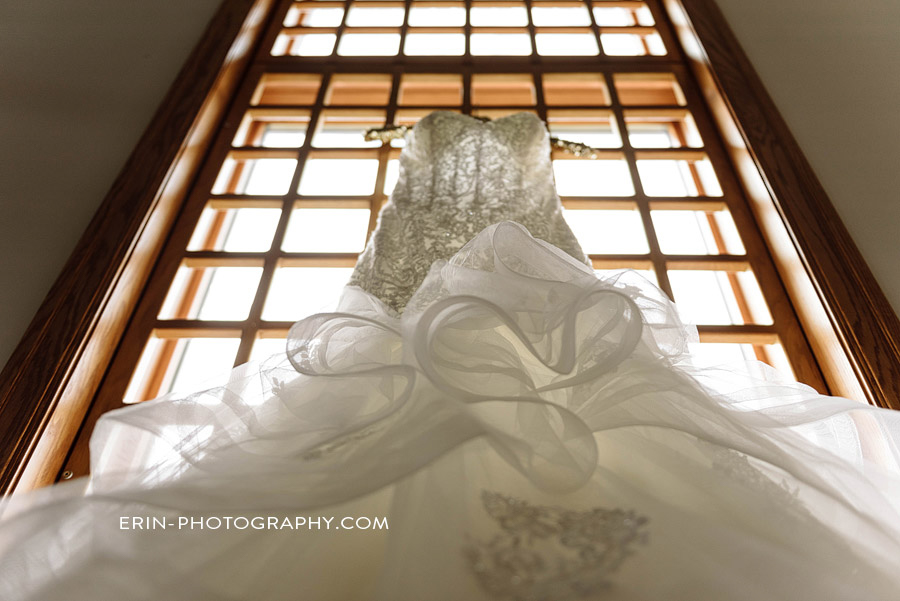 For me, this day started WAY back in December when Ali and Tony got engaged.  I was actually out with my girlfriends when I saw Ali's facebook post that Tony had proposed.  The wheels were already turning-I started praying Ali would call me to photograph their wedding :)  I KNEW this would be one heck of a fun wedding to be a part of.
I was ecstatic when she did call and the planning began….not an easy task considering finding a date that worked was almost impossible!  The date was finally decided for July of this year and then we could start planning the good stuff!!!  I've never seen two people more excited about getting married and in just a few short months!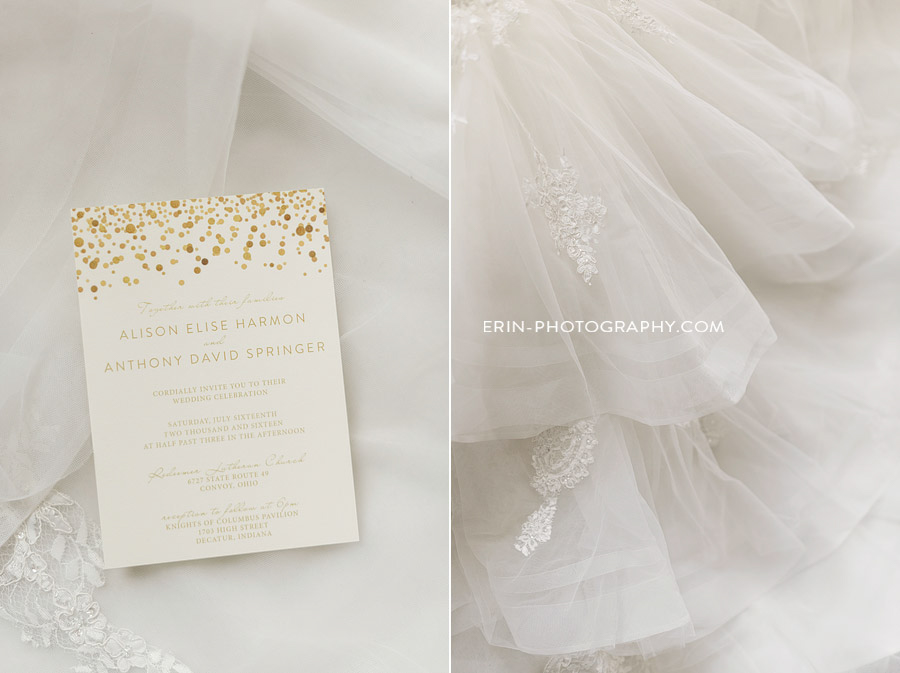 Ali went dress shopping in January and posted that she found the one…to which I promptly replied in text "I NEED A PICTURE STAT!"  She obliged and I was giddy-the dress was perfectly Ali!  After all the stress of choosing a date, I was glad to see Ali, her mom and a friends enjoying all the fun stuff that goes with wedding planning.  It was a good day :)
Three days later, I received a text that Ali's mom, Angie, had suddenly passed away.  I sit here and type this as the tears roll and I still can't believe that part of the story is real.  The next hours, days, months had changed forever.  There was still a wedding to plan and to be honest, along the way it was hard to focus on the joy of Ali and Tony getting married while we all grieved.  There really aren't words for any of this..I'm doing my best to just get through this…
It hasn't been easy.  But slowly, I saw the excitement come back to Ali and Tony as their wedding approached.  That may sound strange but it's an emotional roller coaster to say the least.  These are two of the most fun loving people I have ever met and when I showed up to greet them on their wedding day, they were filled with joy.  And the rest of the day was an amazing celebration of two families coming together and partying the way they had always planned :)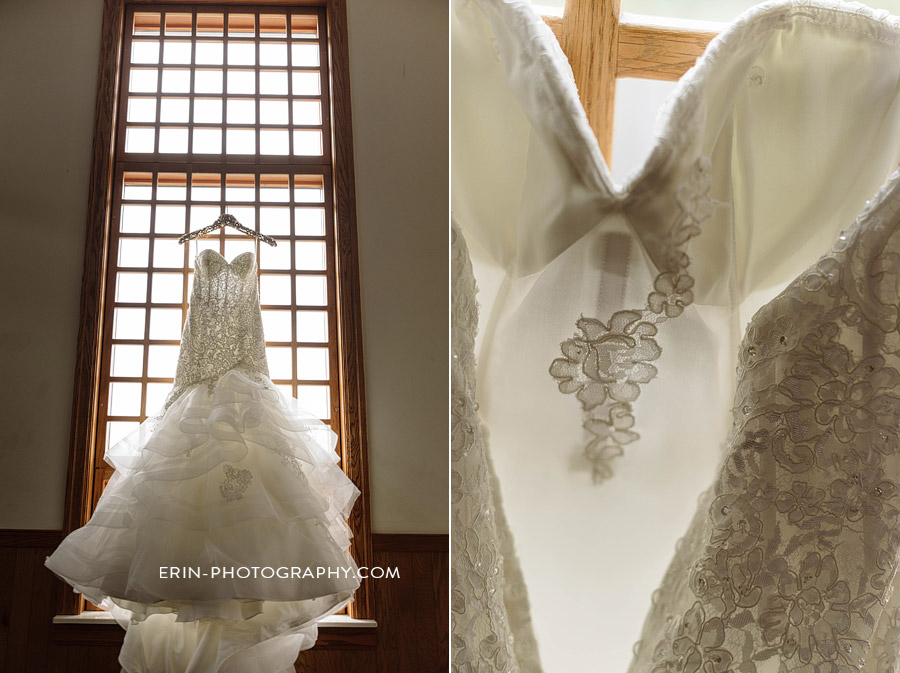 I always start the day photographing the gown…Angie's two best friends just happened to stop by the church to drop off food and while I was doing my thing, I stepped back and grabbed this shot below-it's  one of my favorite moments of the day.  Ali took a piece of lace off her mom's wedding gown and had sewn into the bodice of her own gown to have her mom close to her heart all day.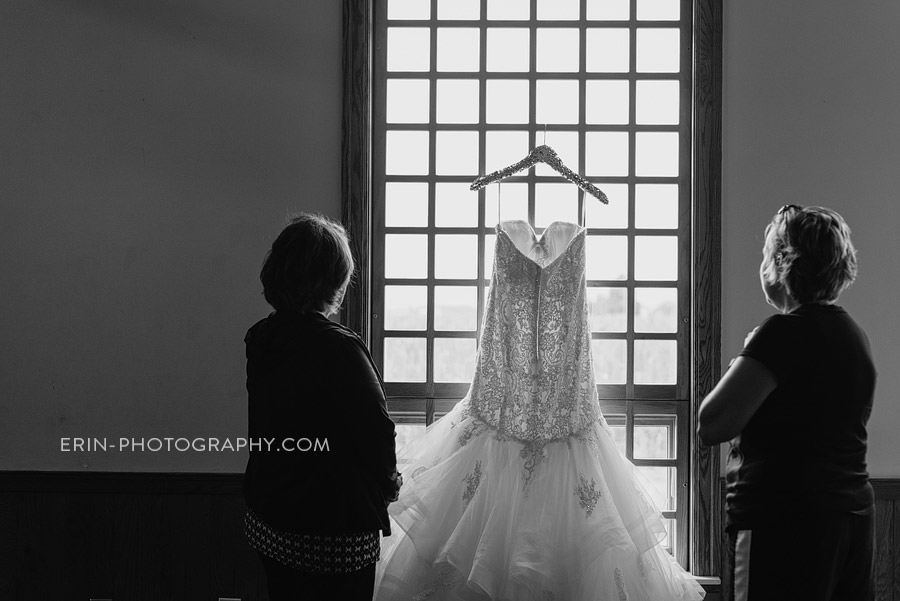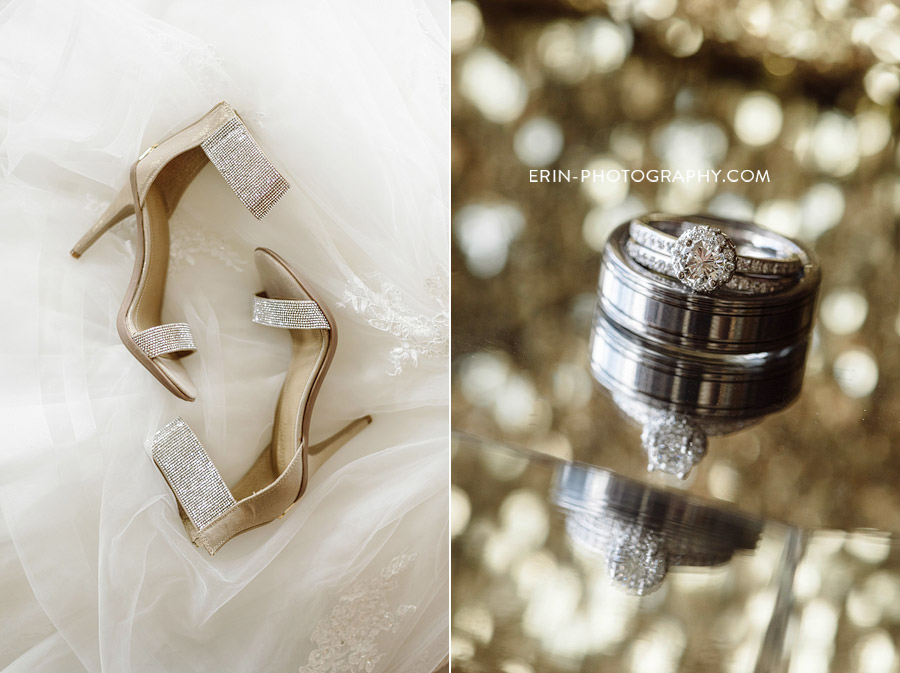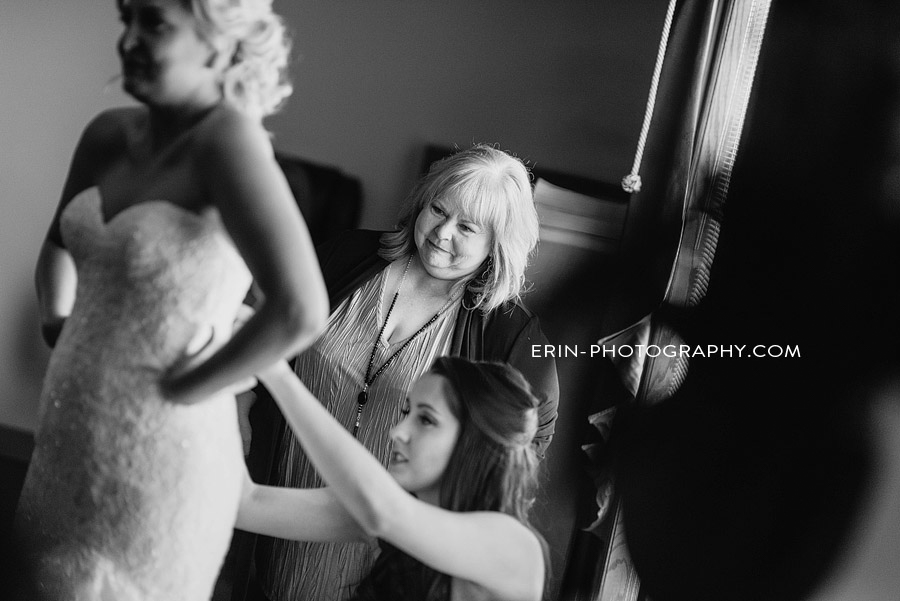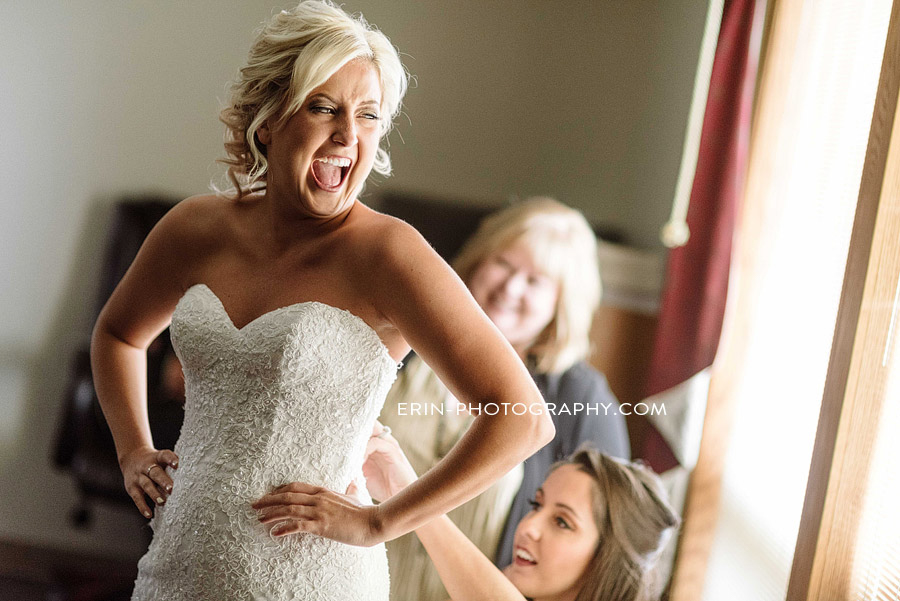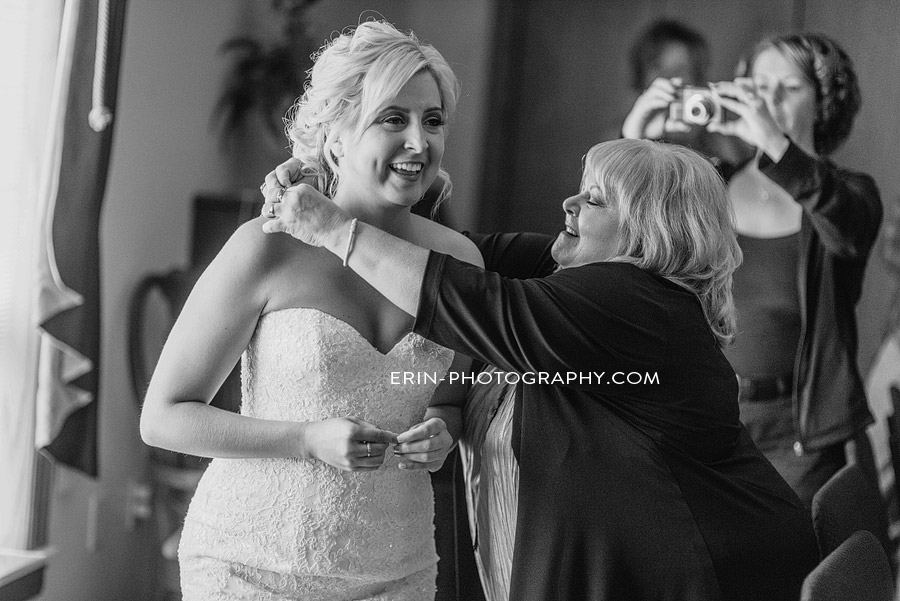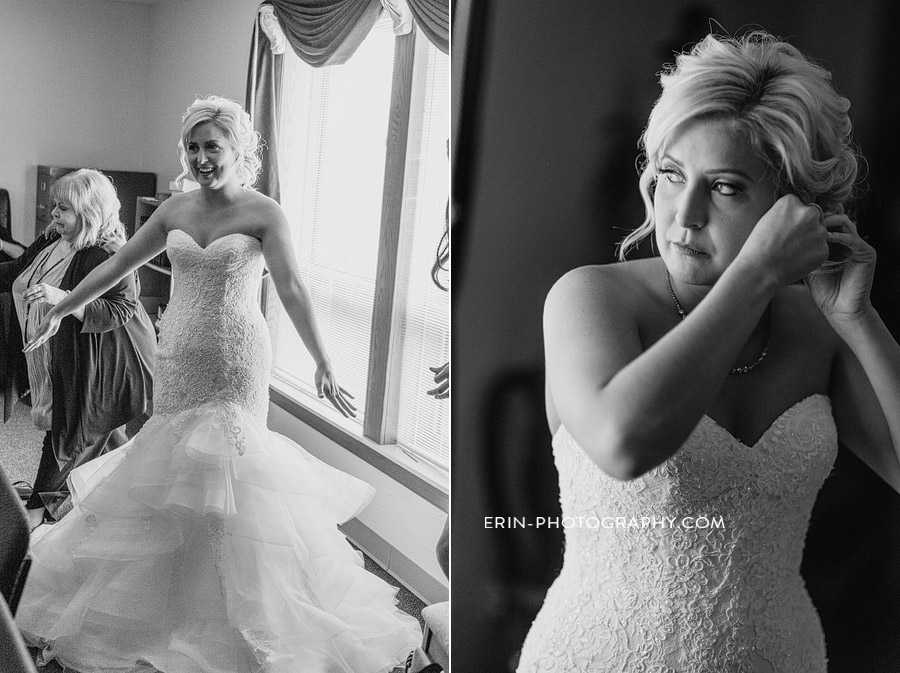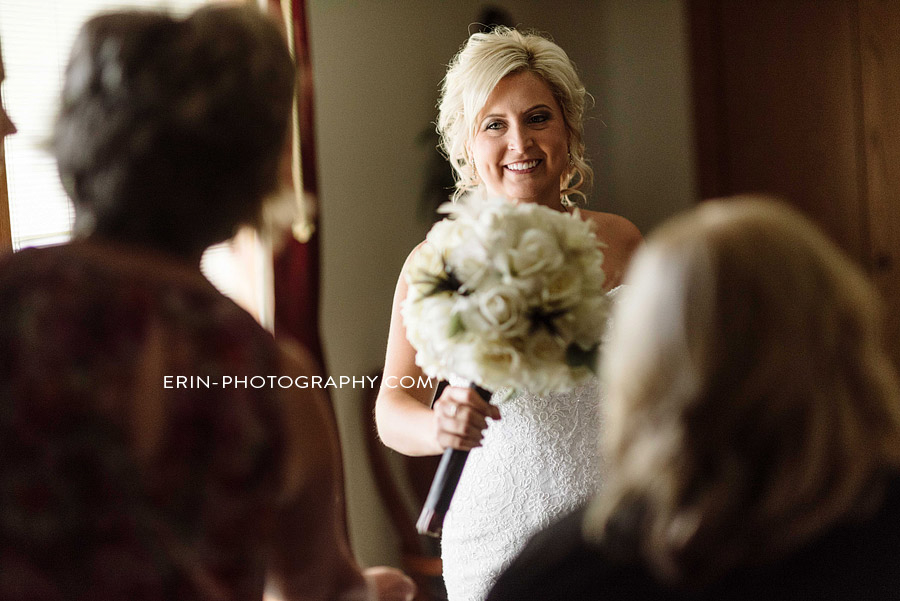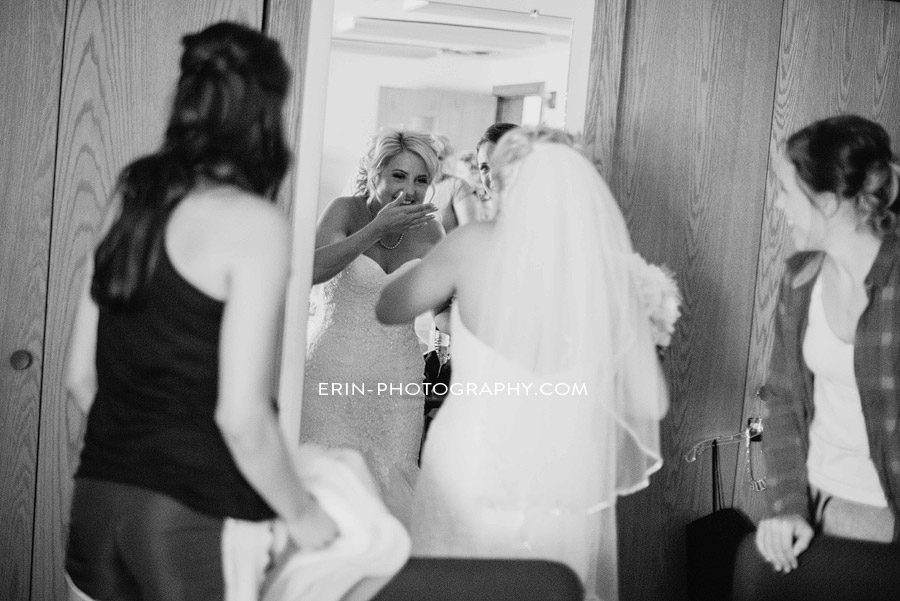 When the bride sees herself for the first time…and we all just stand back and watch…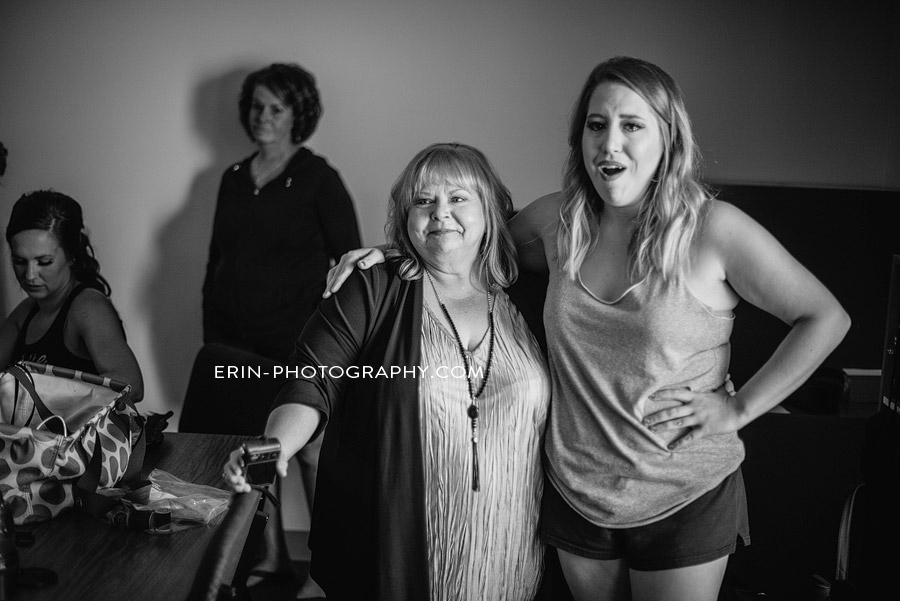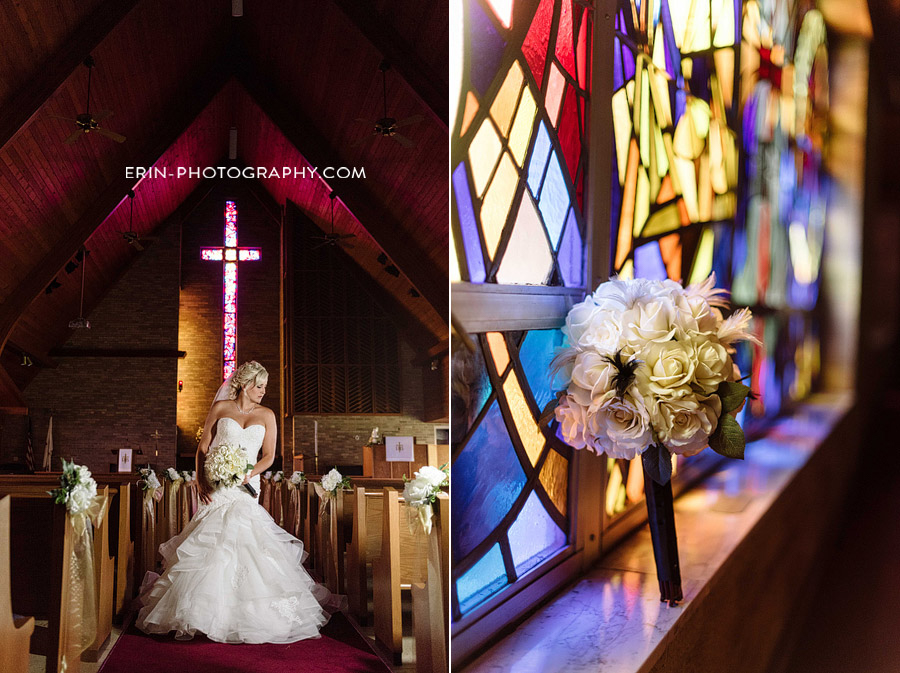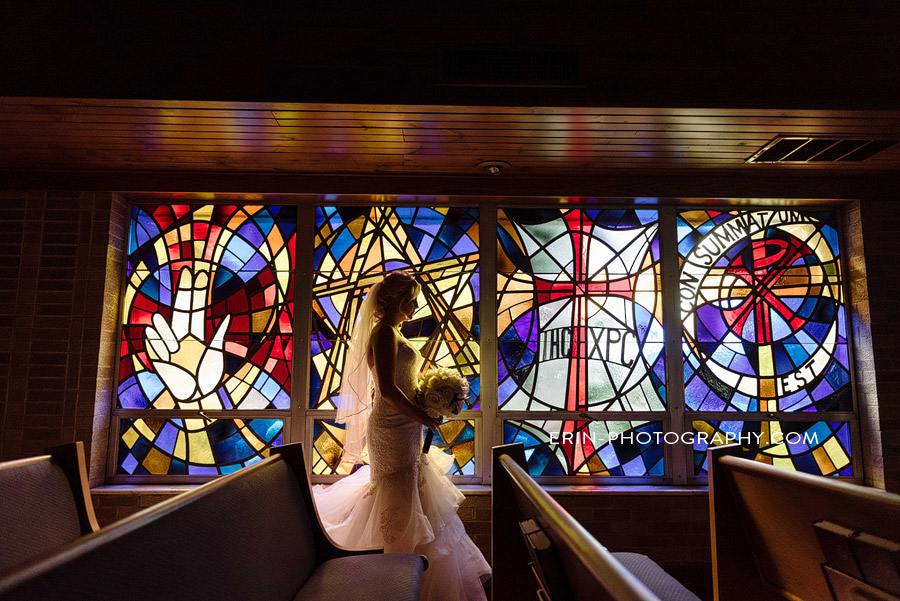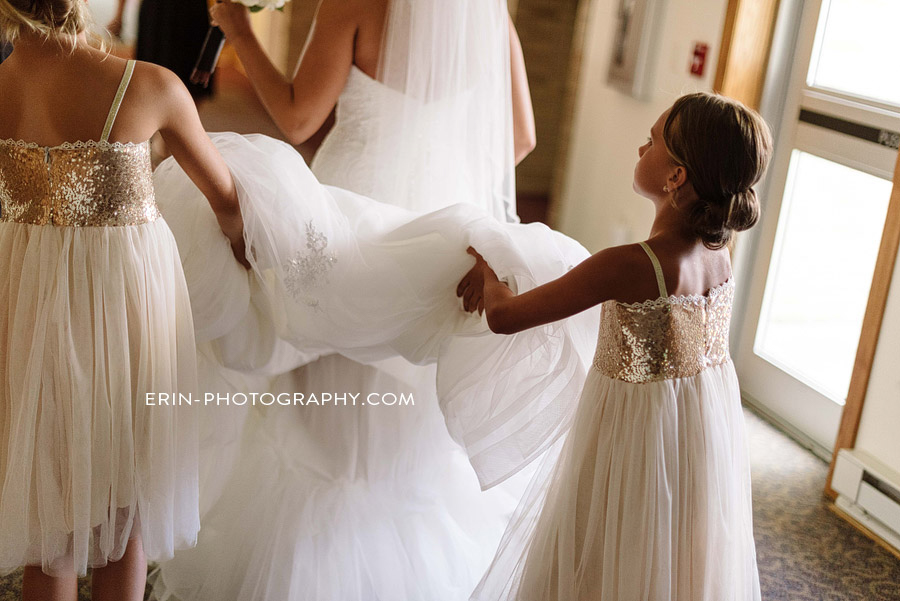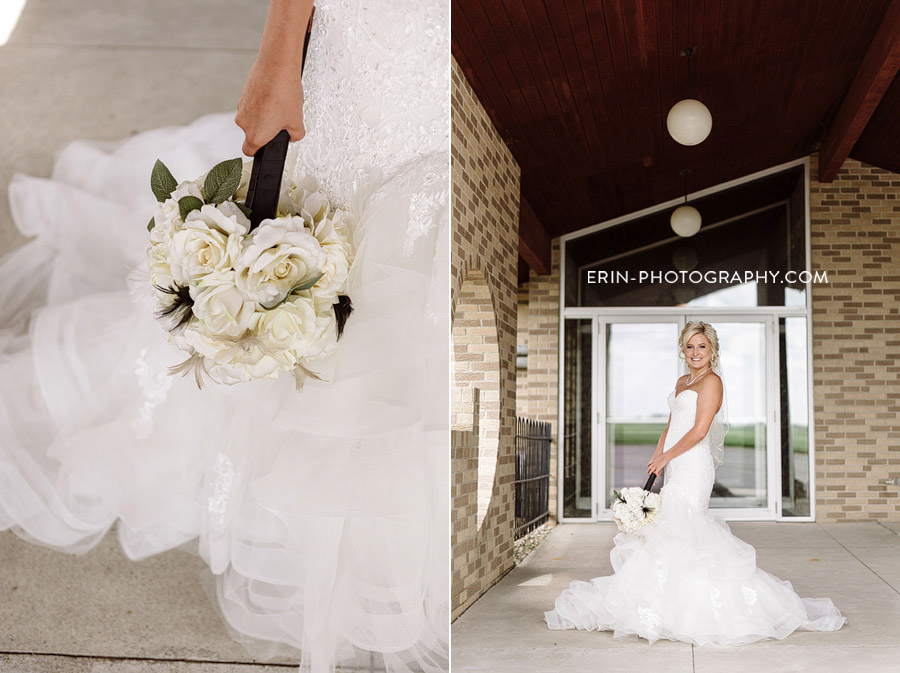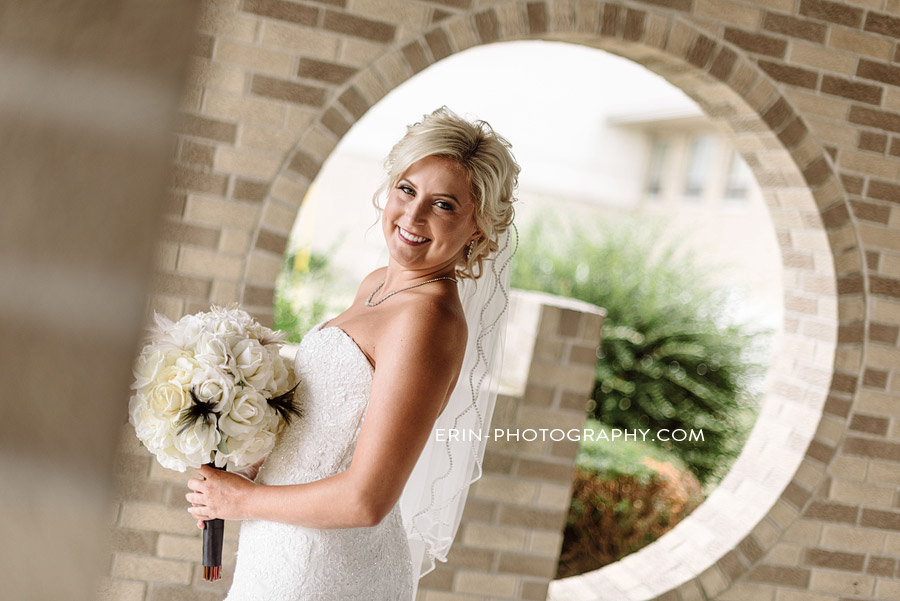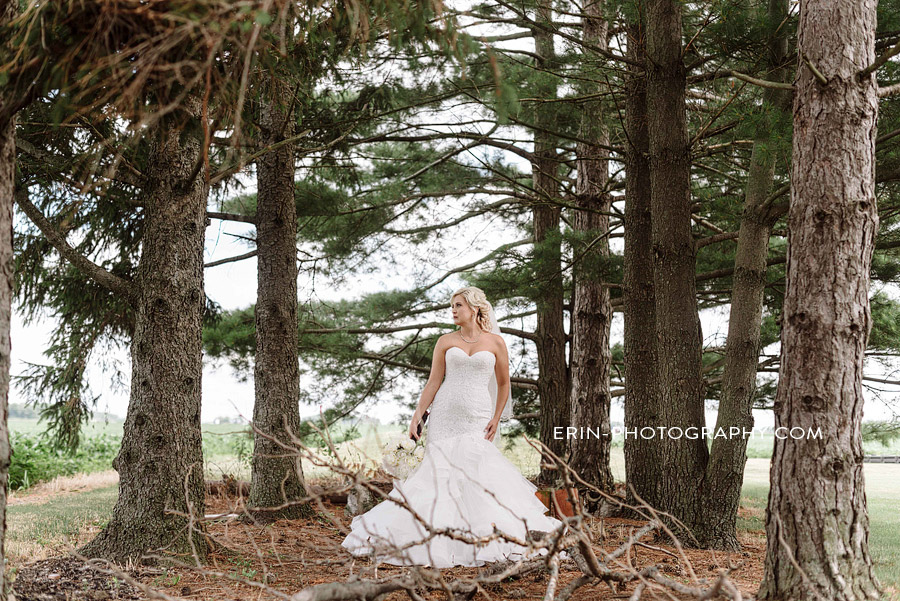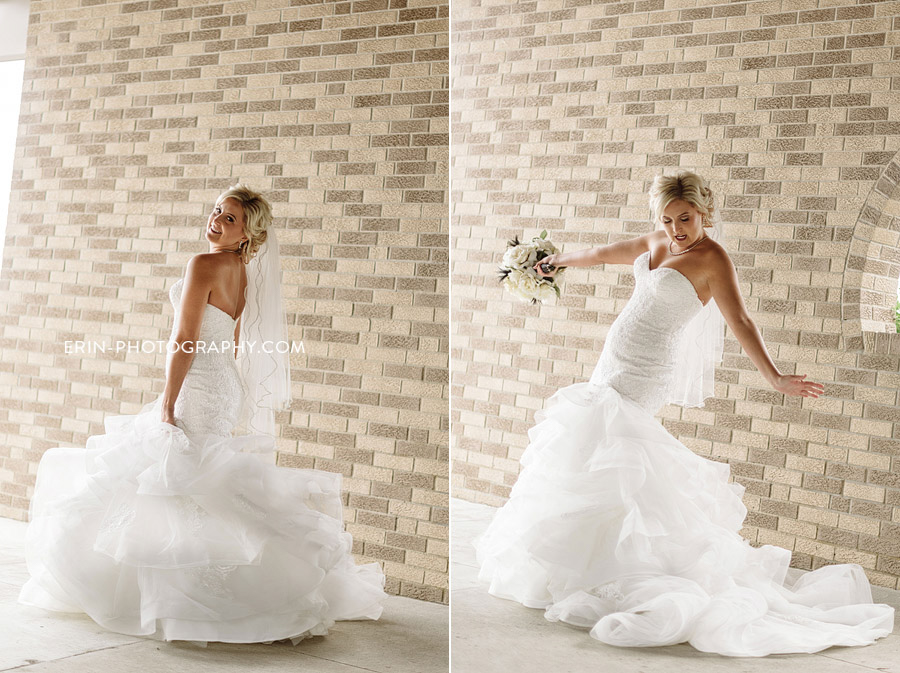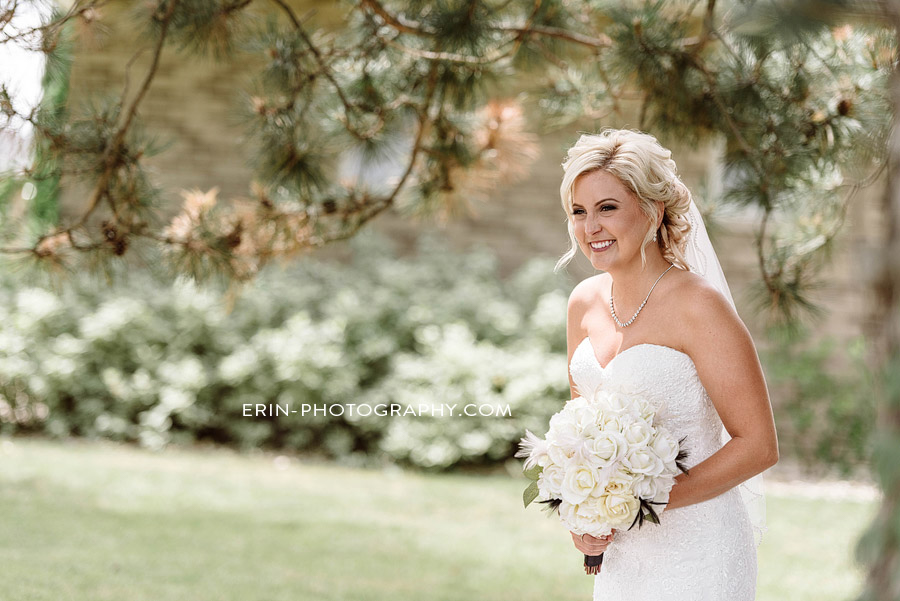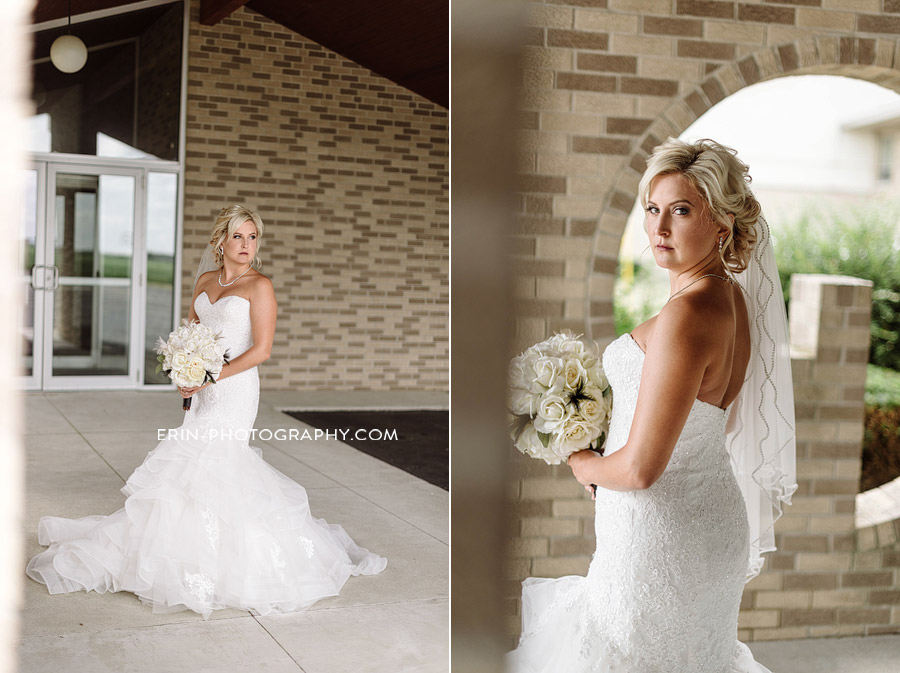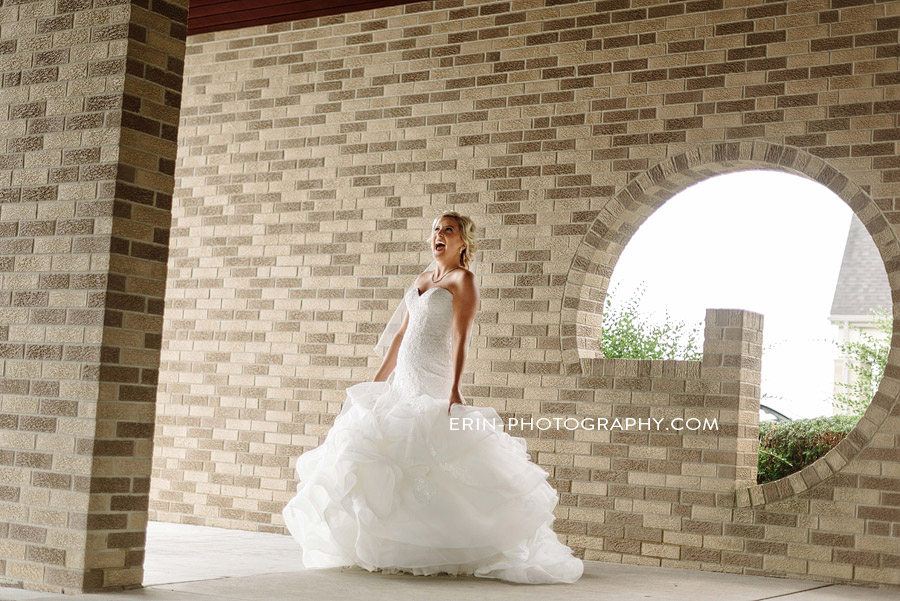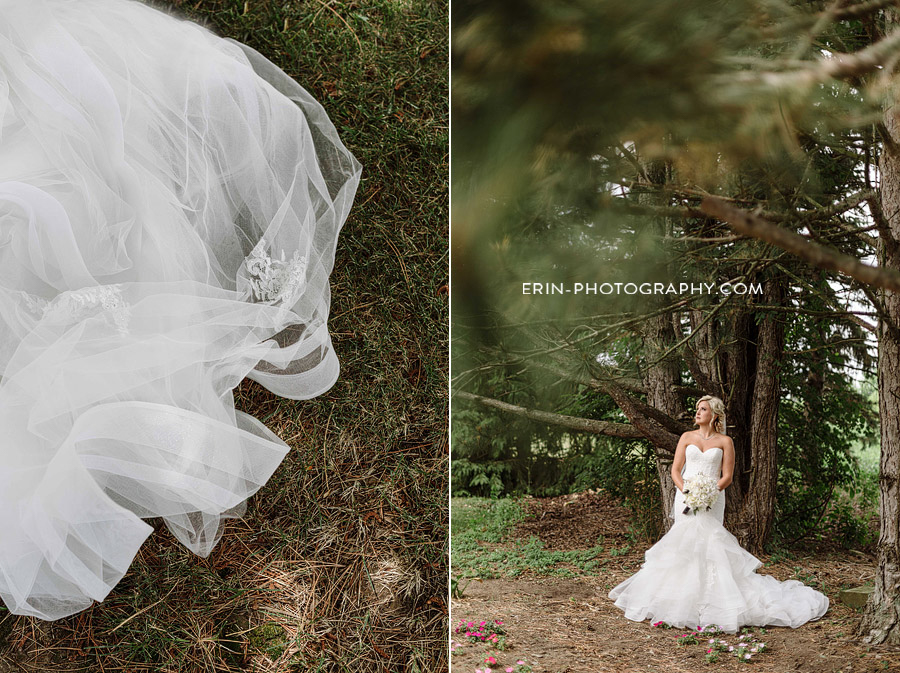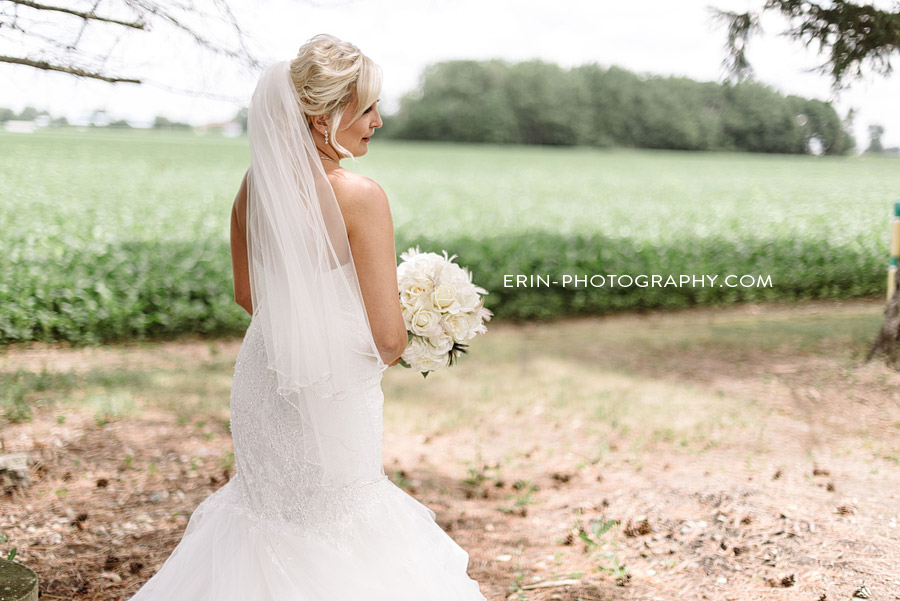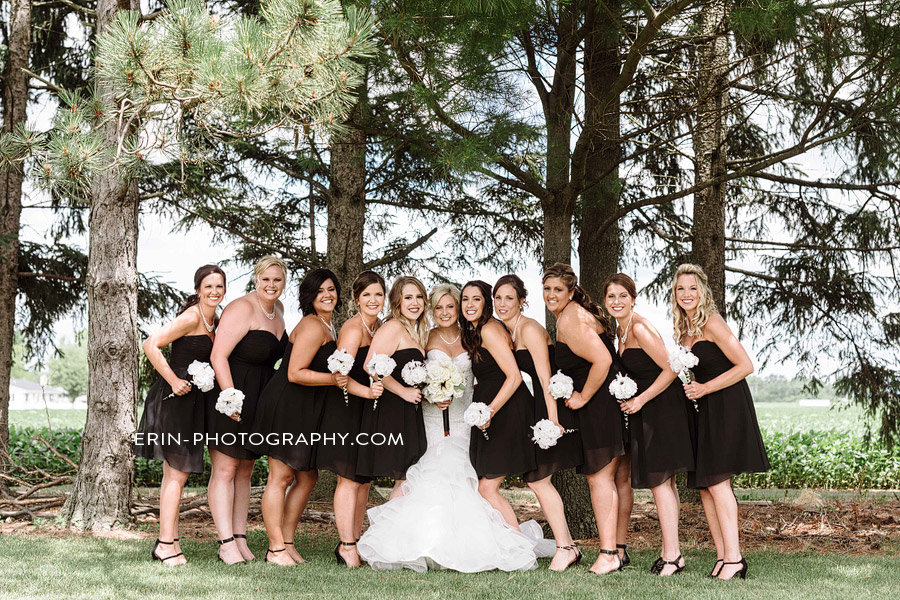 Some of the most fabulous ladies I have ever had the pleasure photographing-they were champs all day :)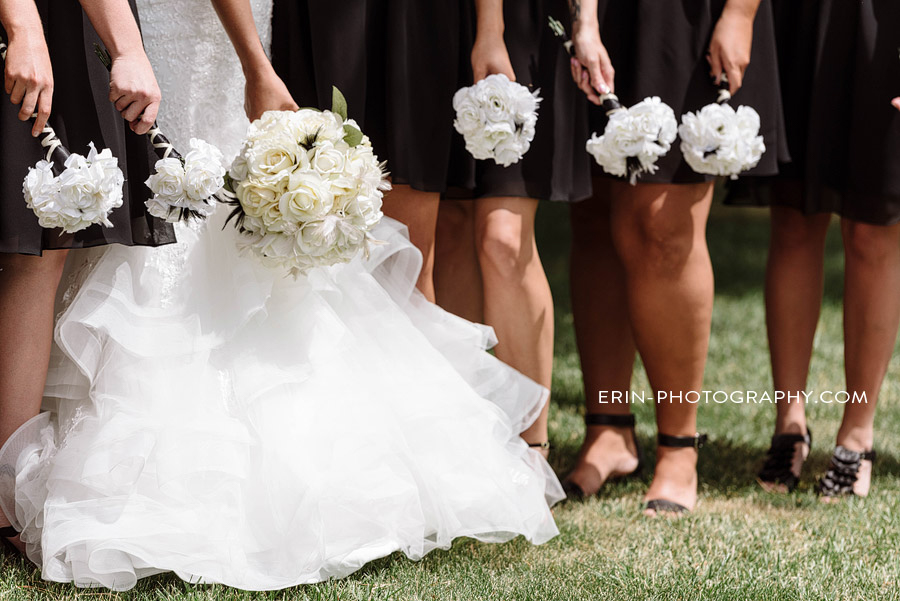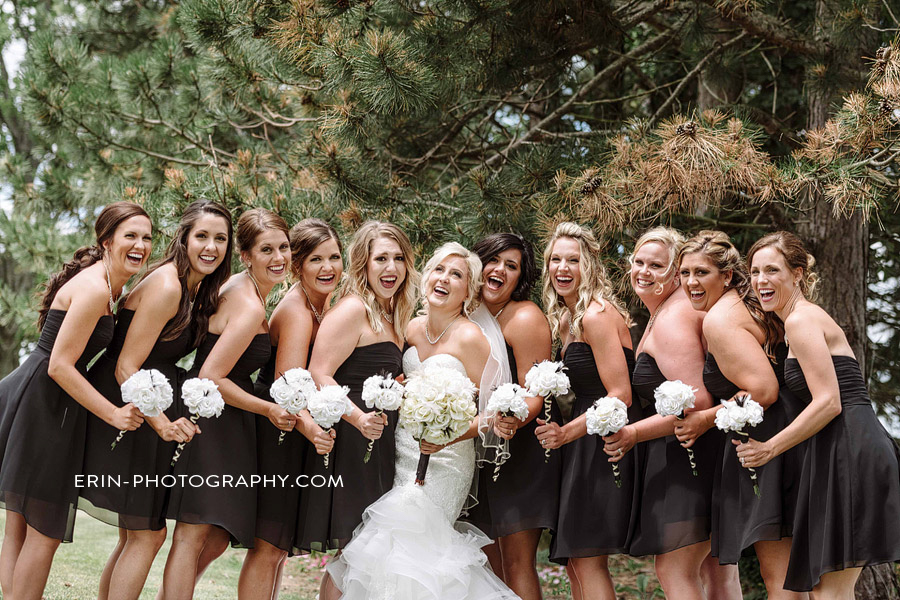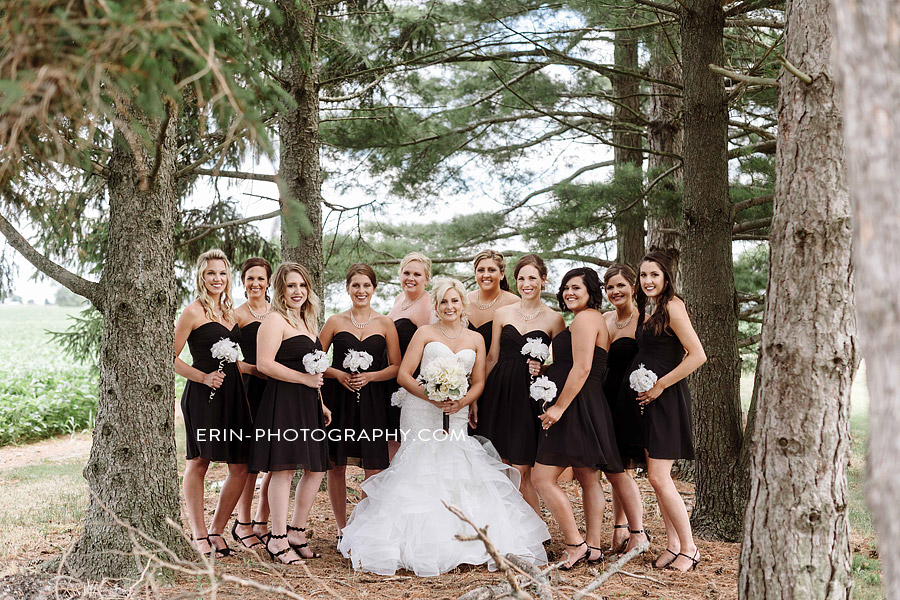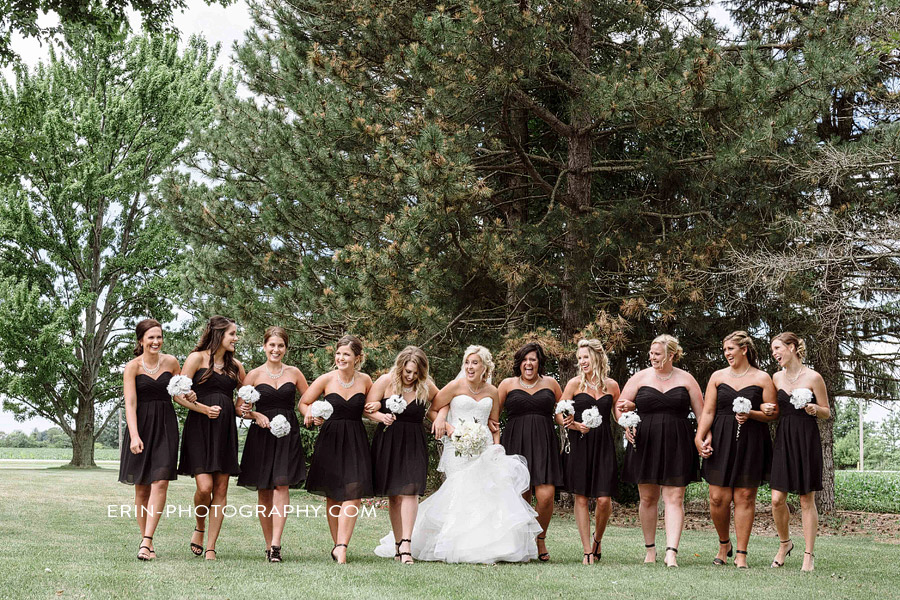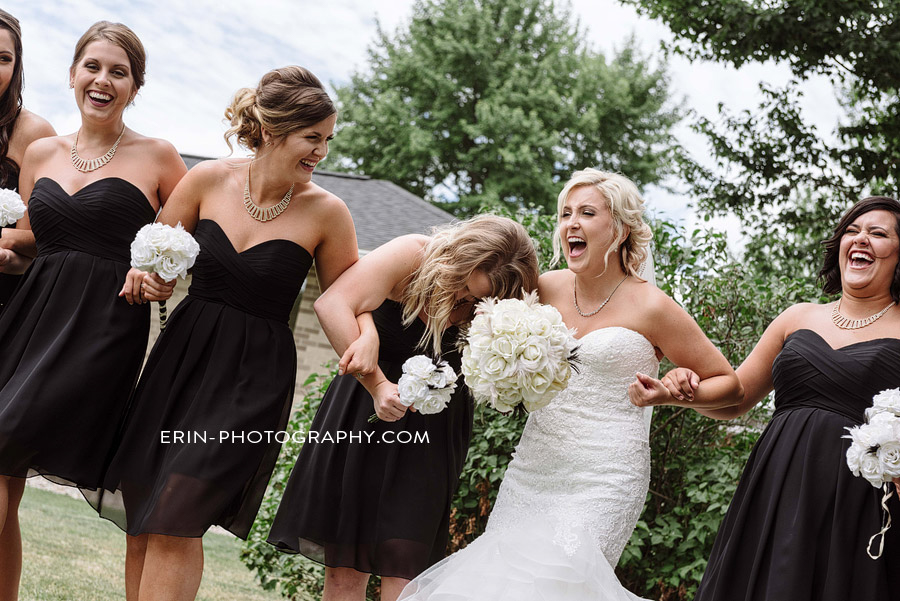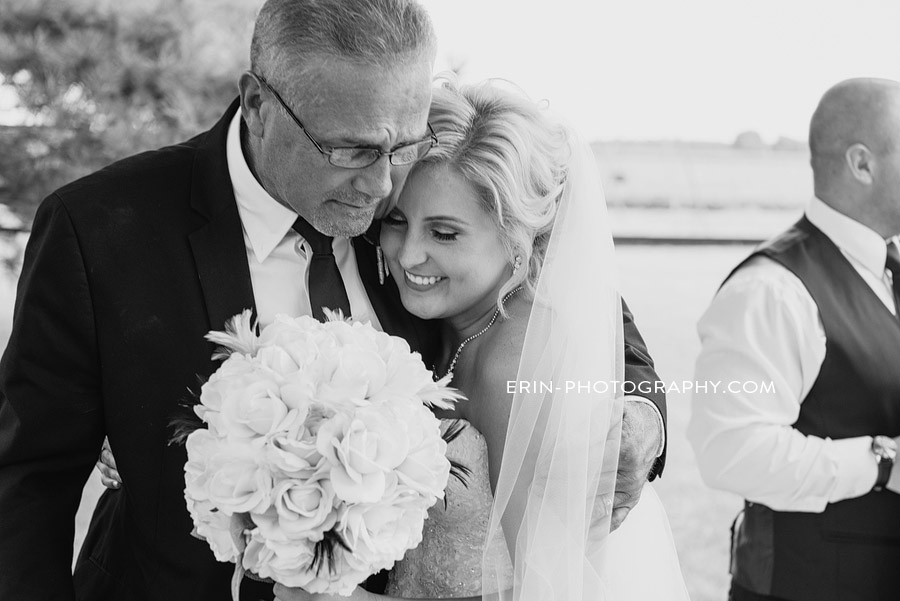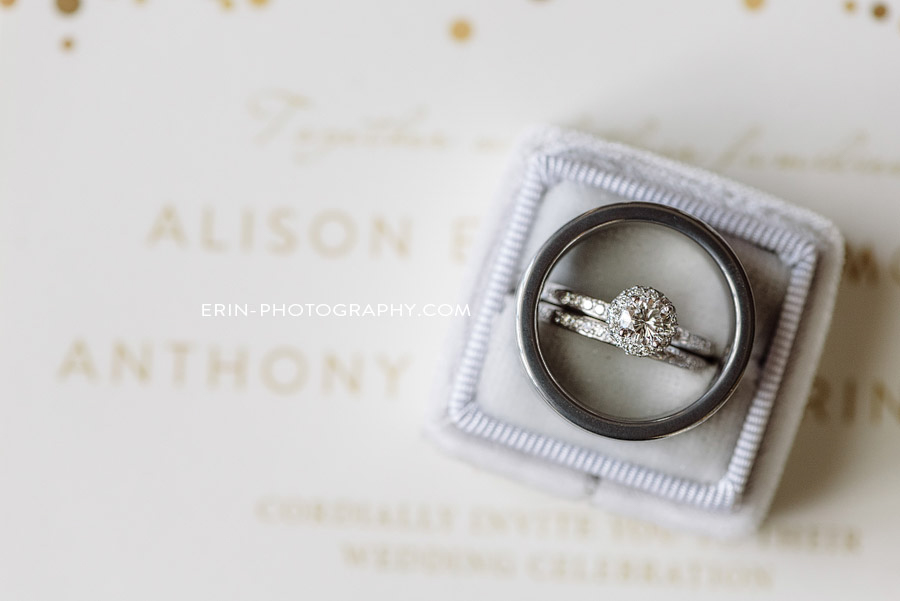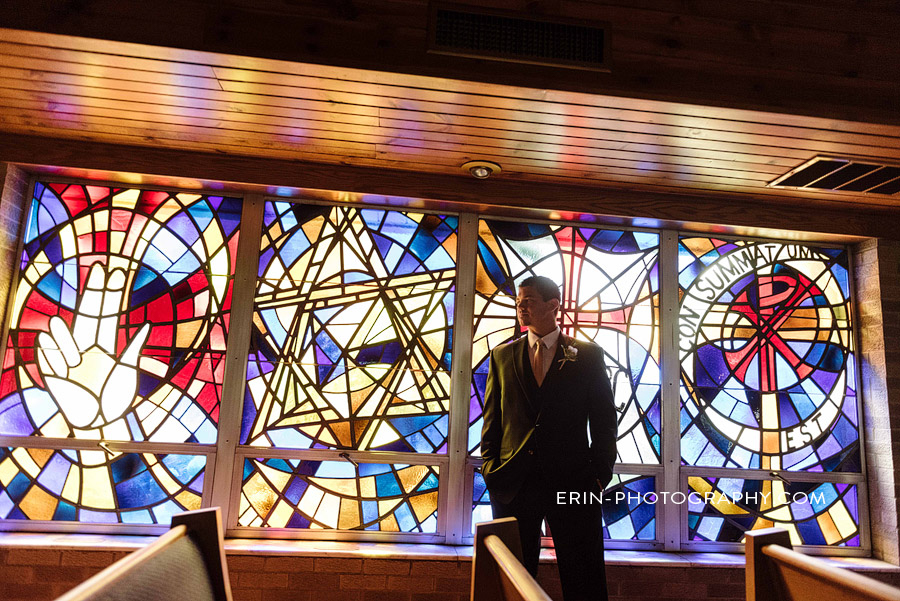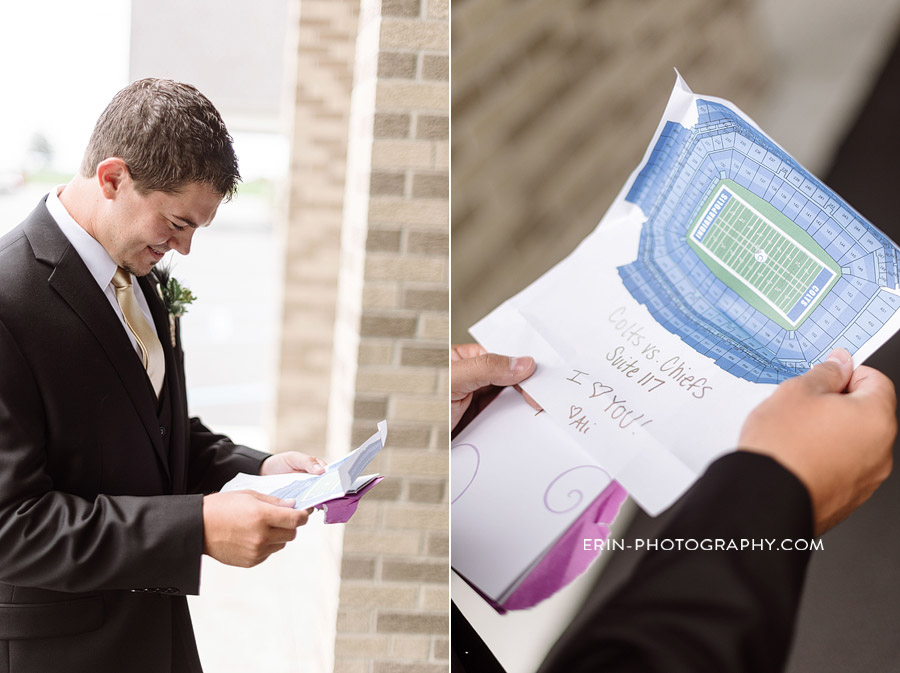 Can I just say, Tony…I've never seen a groom smile as much as you did that day!  Gosh, it was fun!  And if you need bodies to fill that suite..I volunteer myself!!!!!  While we were taking photographs outside the church,  Tony's mom, Sherri, came out to steal a little moment with her son :)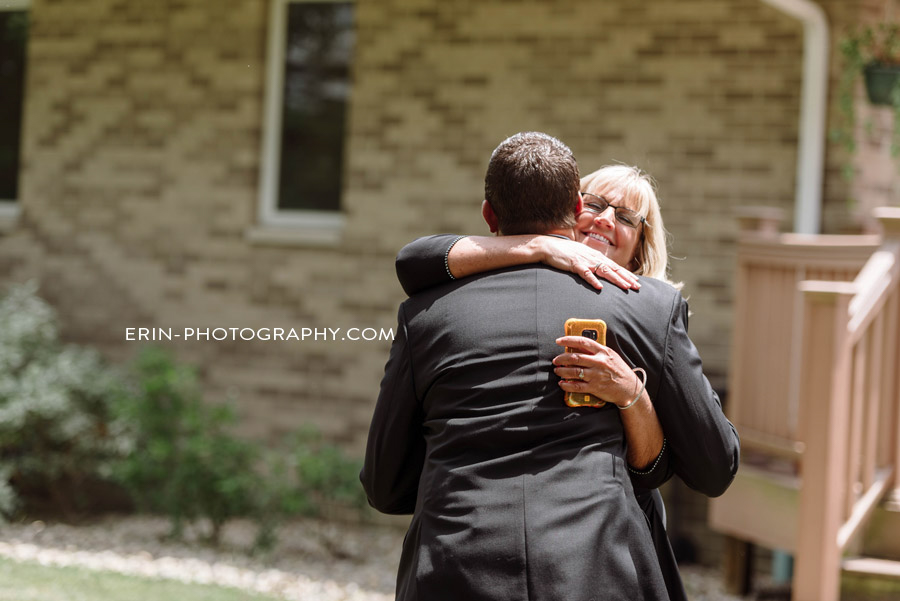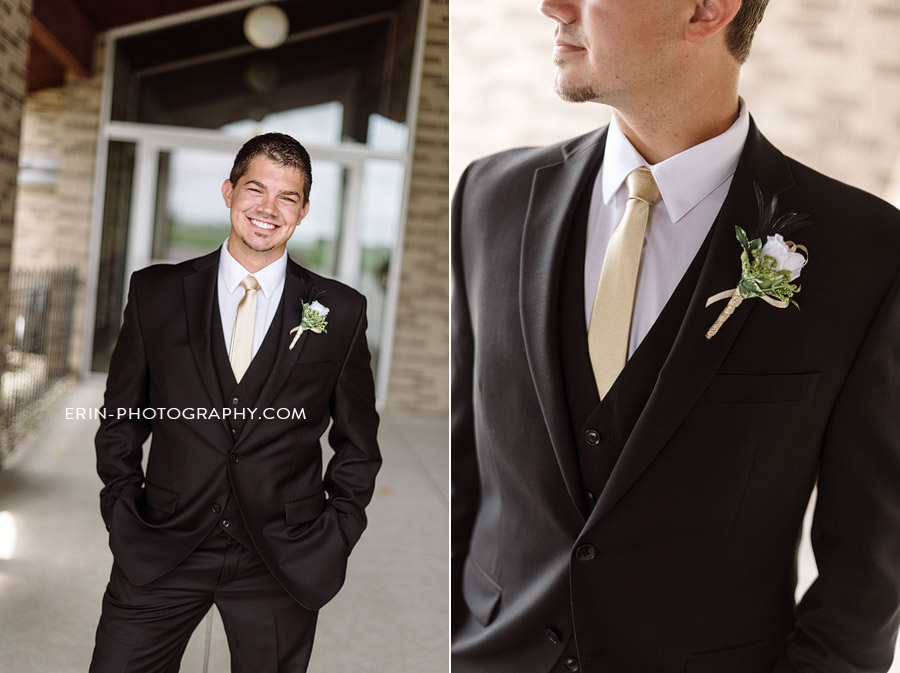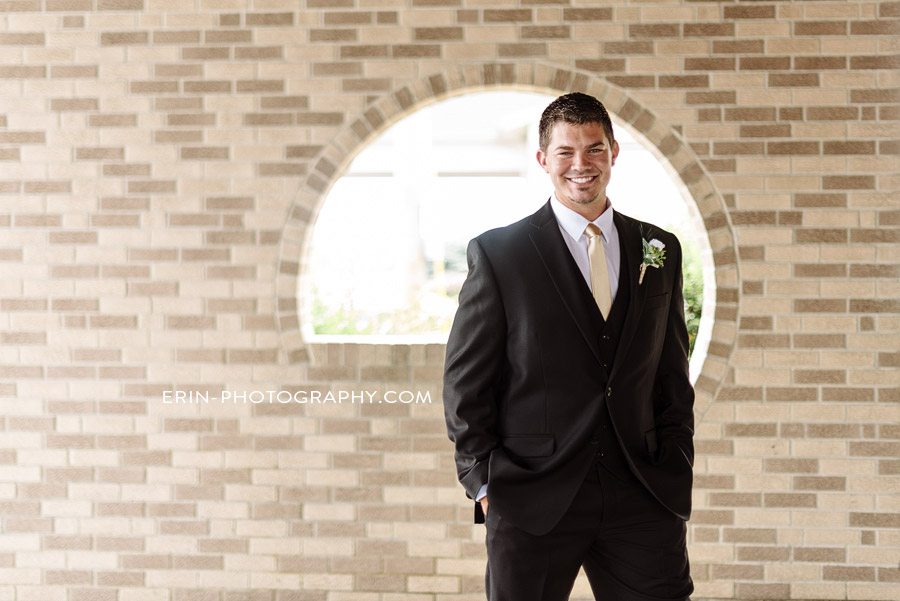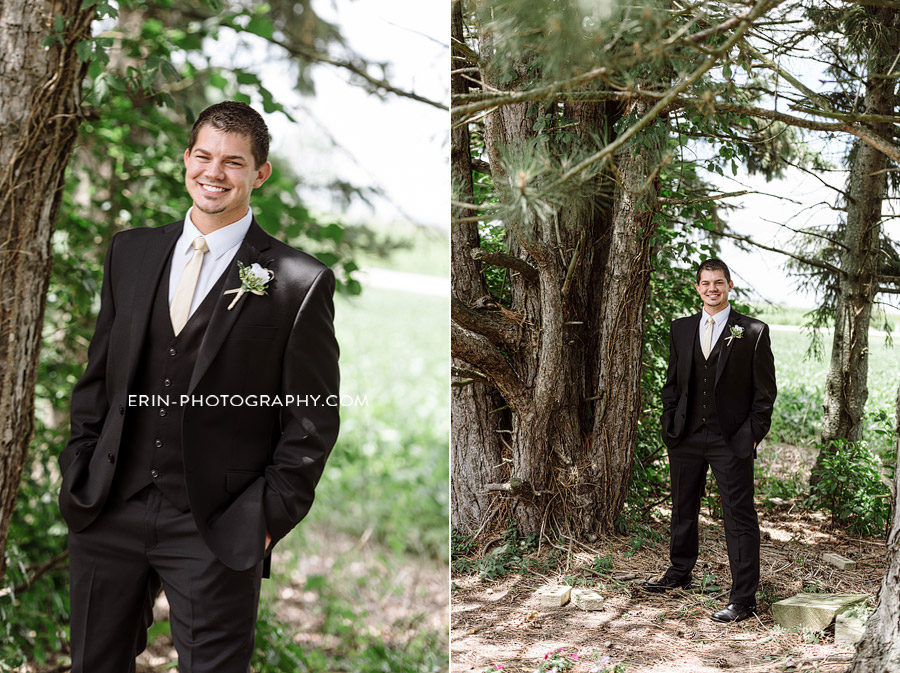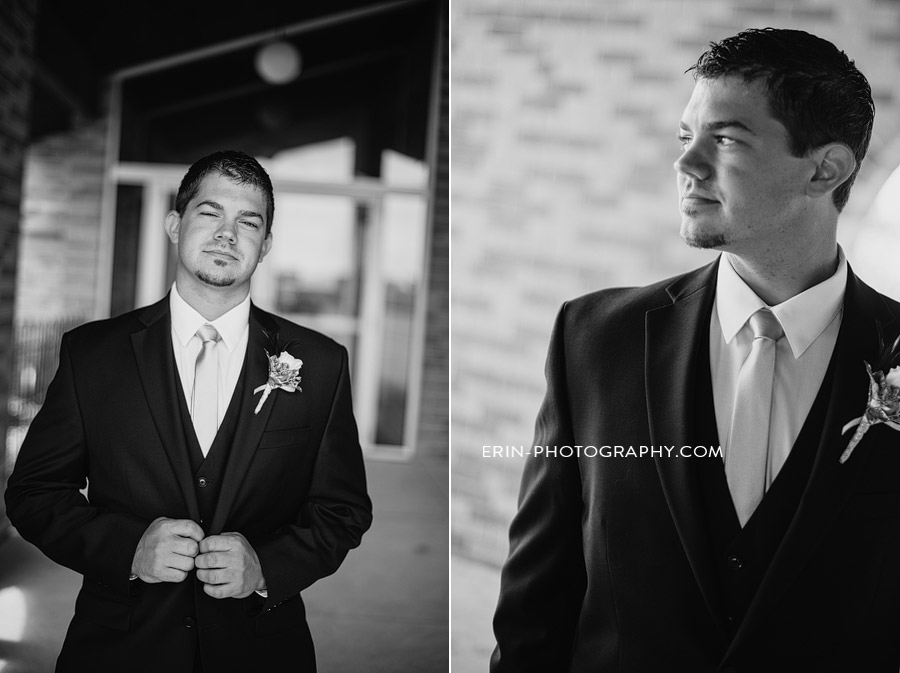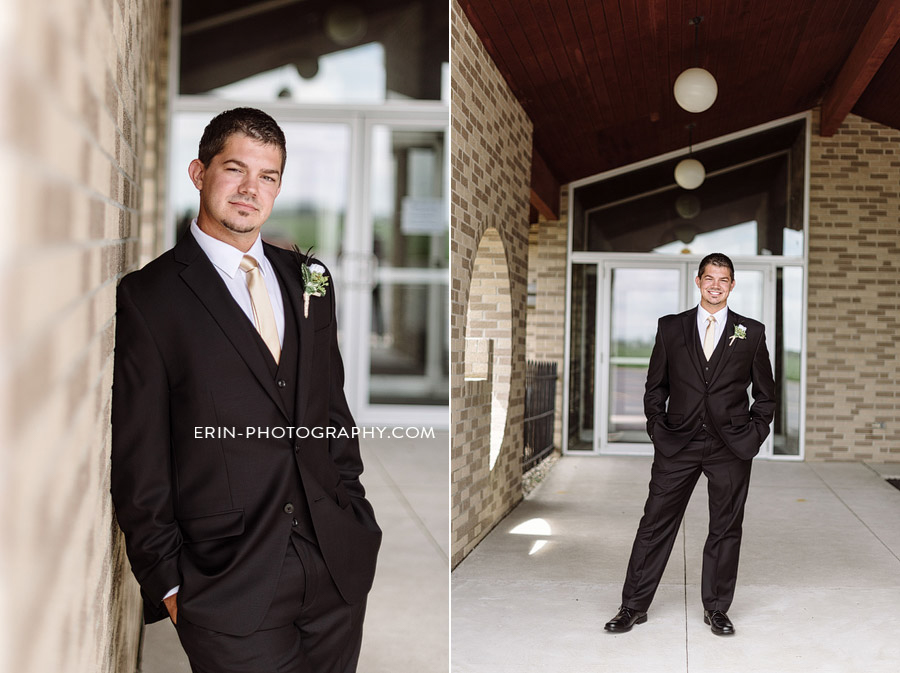 And as fabulous as the ladies were, so too were the groomsmen..in a more rotten kind of way.  Well, check out the guy to the right of the groom..if anyone knows Bryce, that should explain everything ;)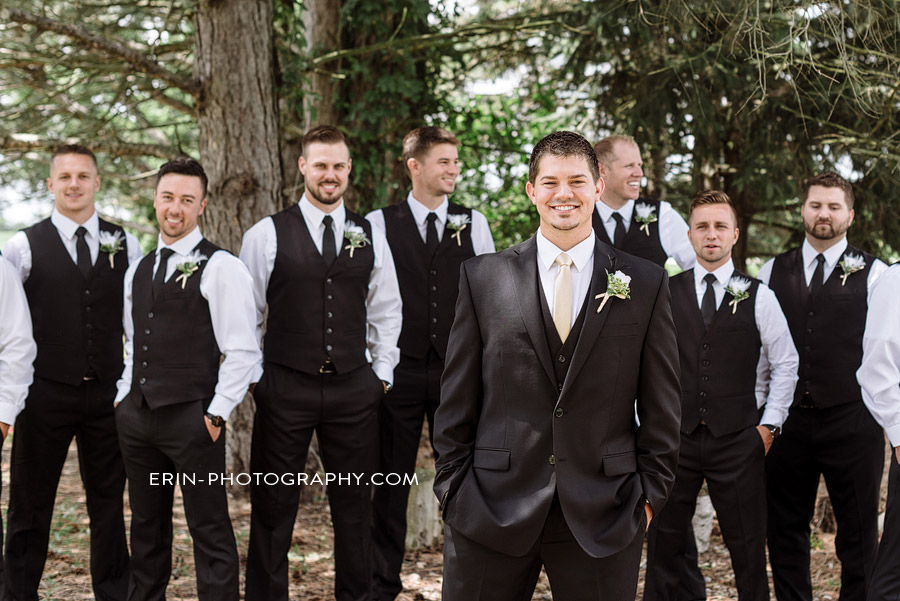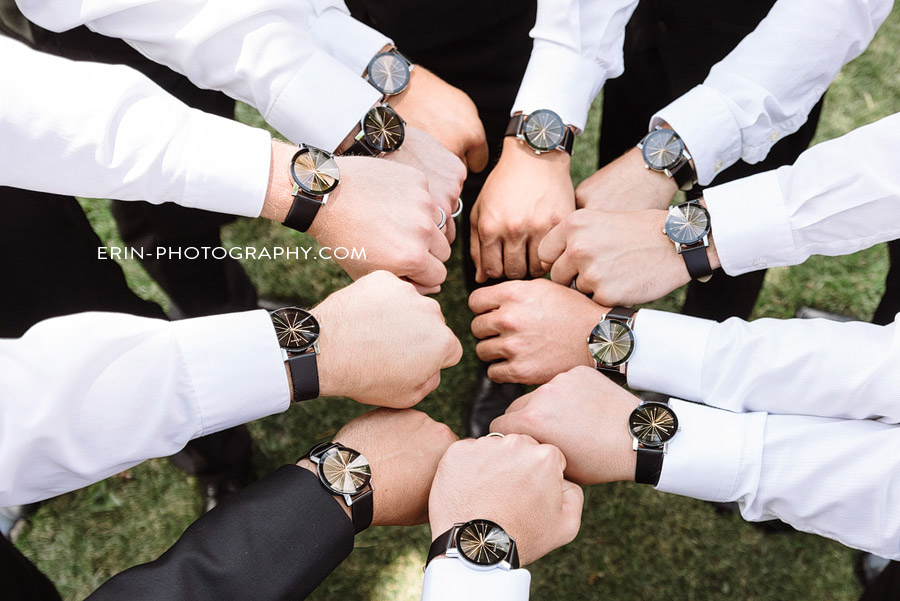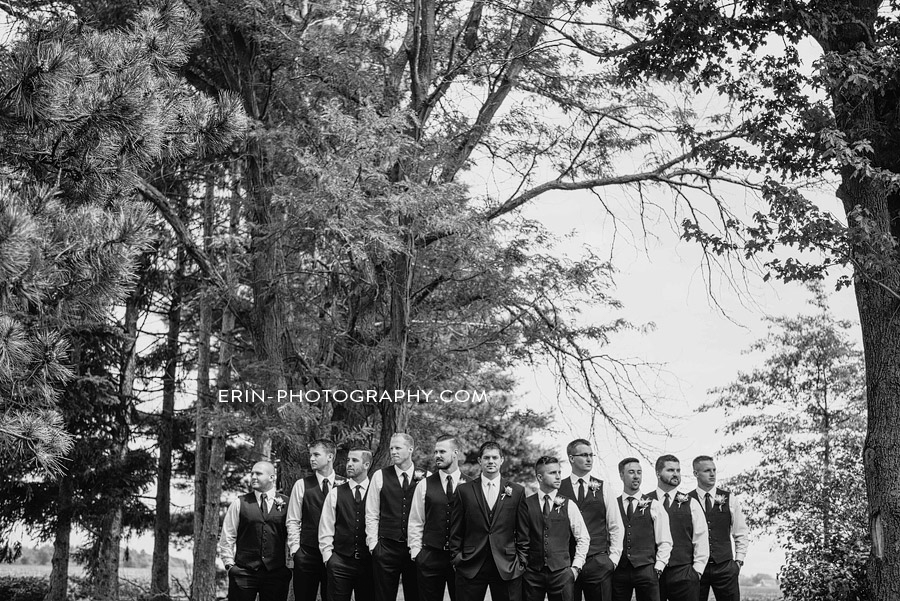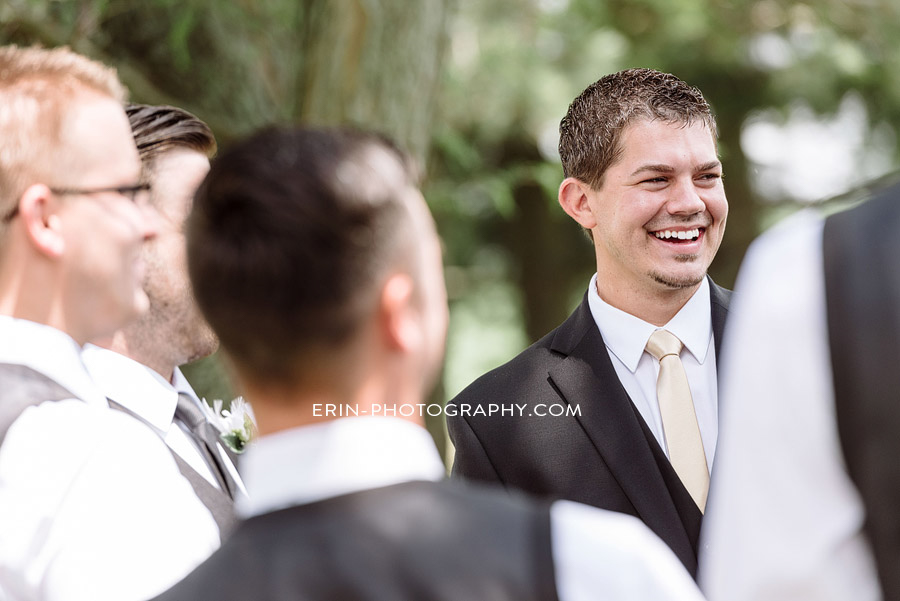 I love Tony's dad in the back (right)!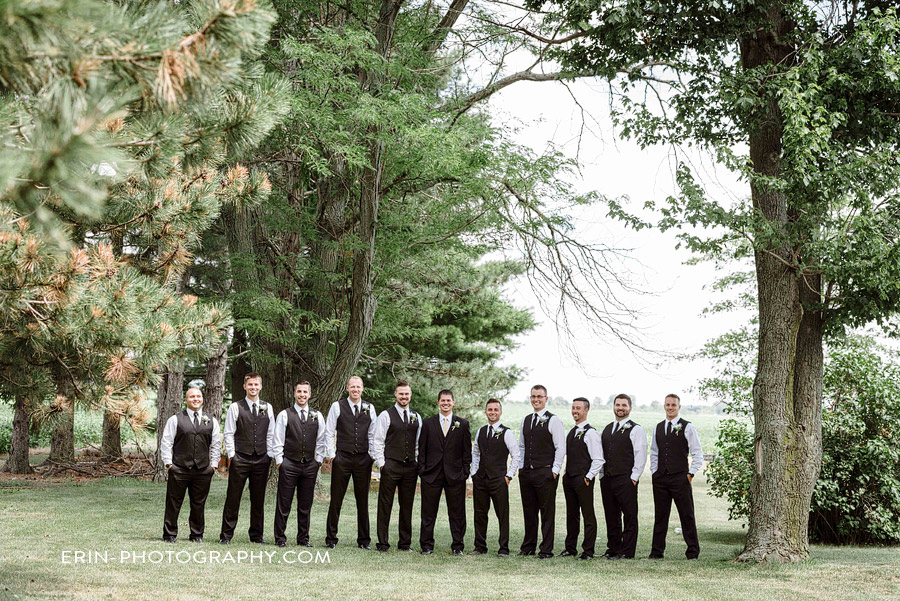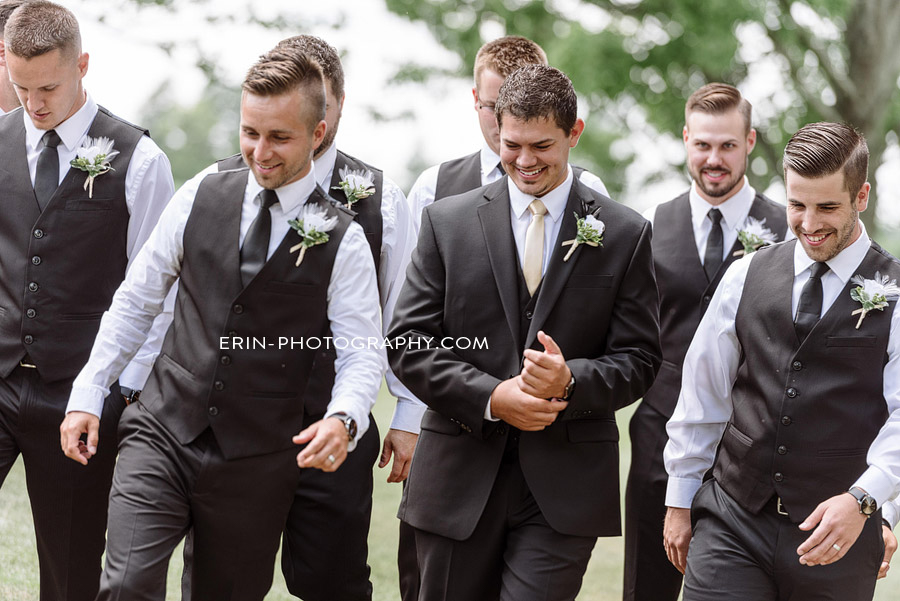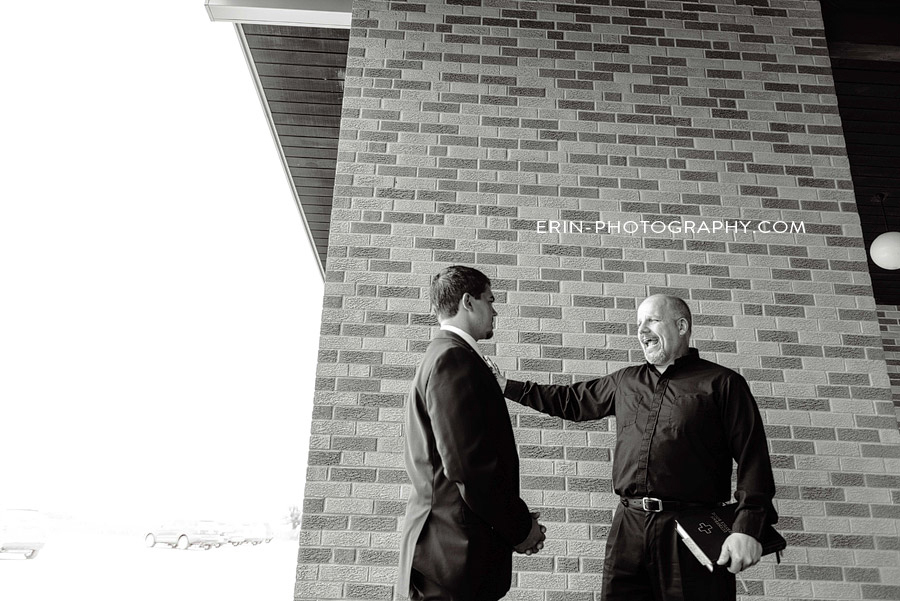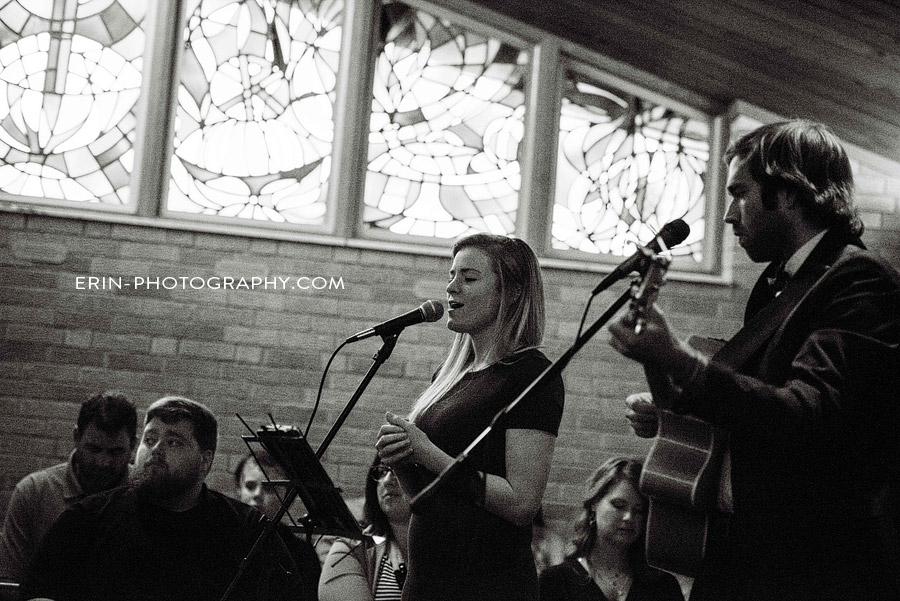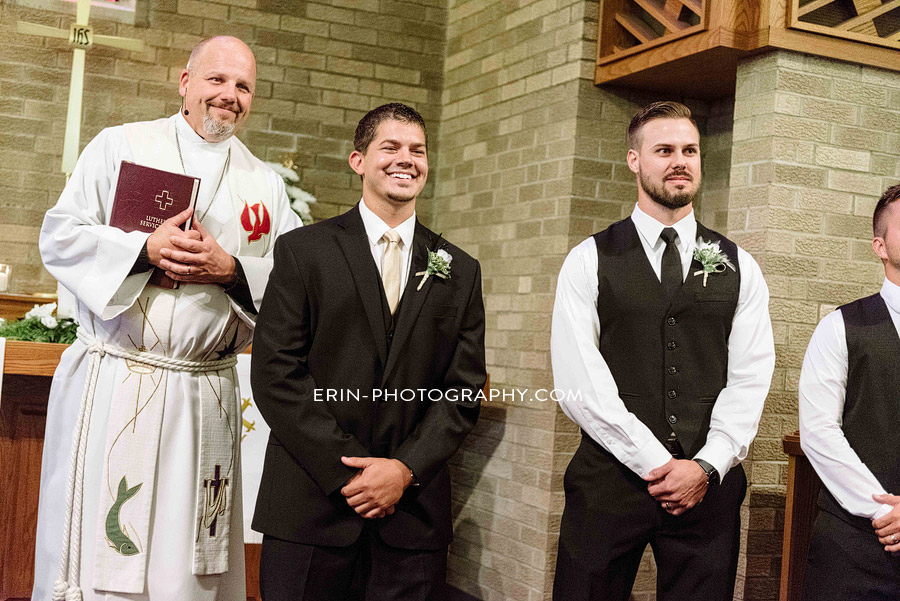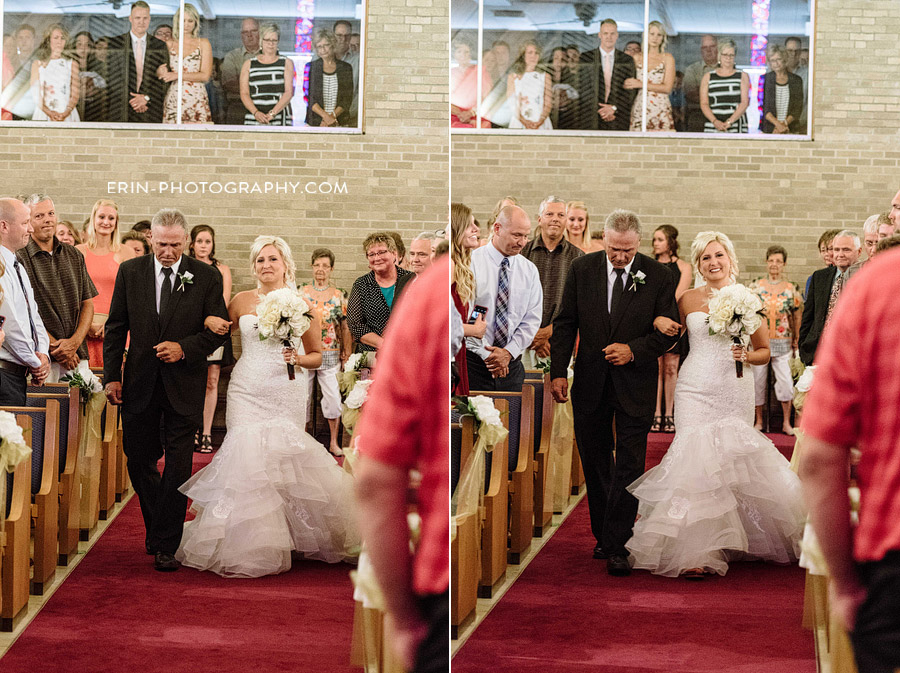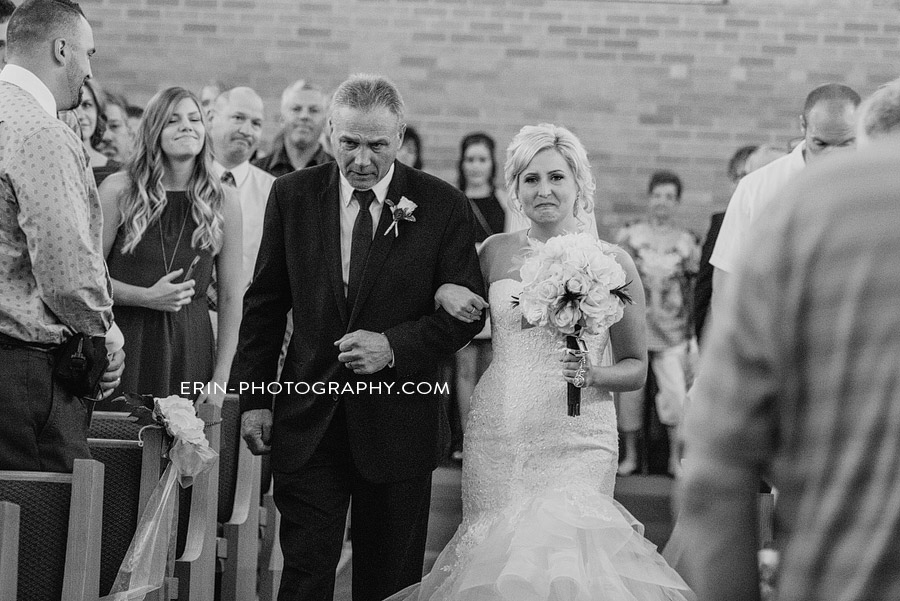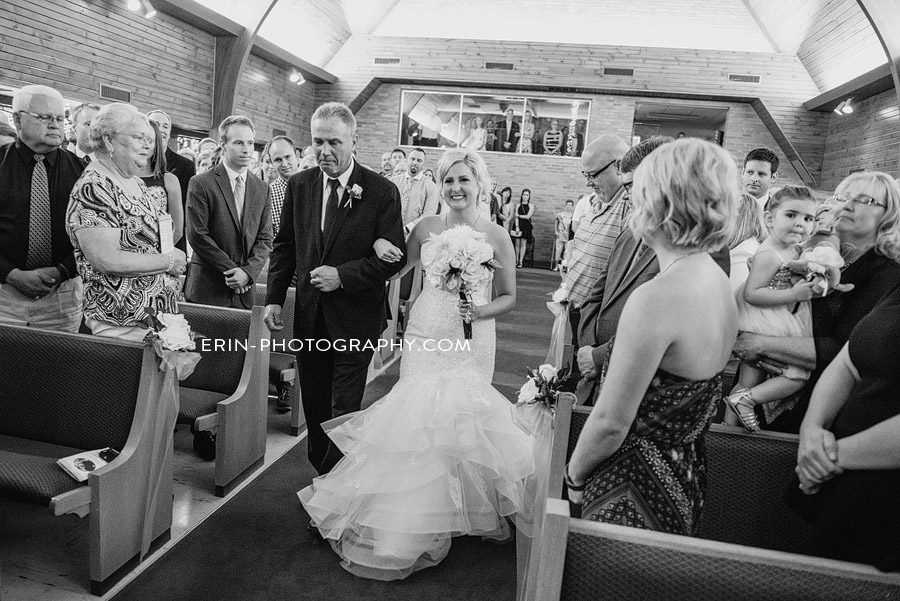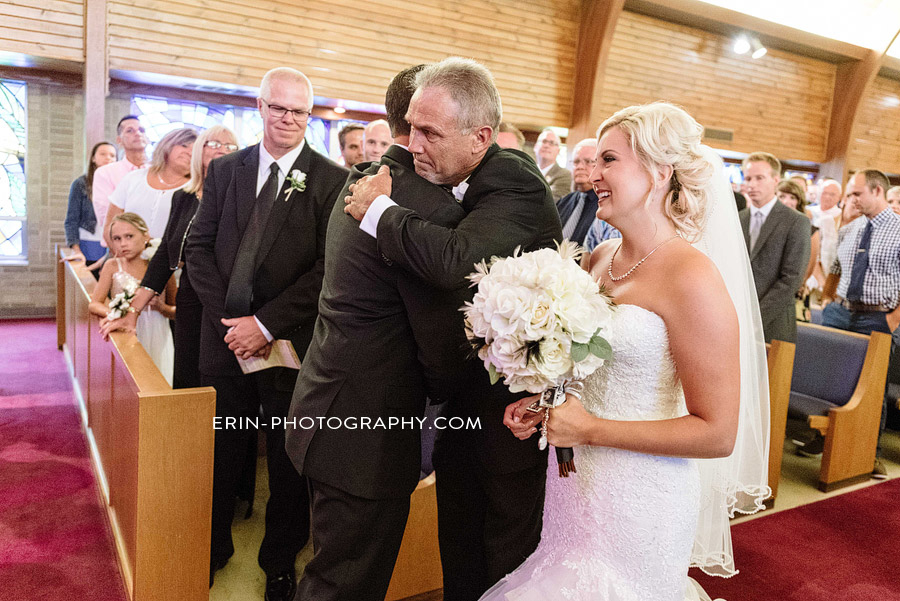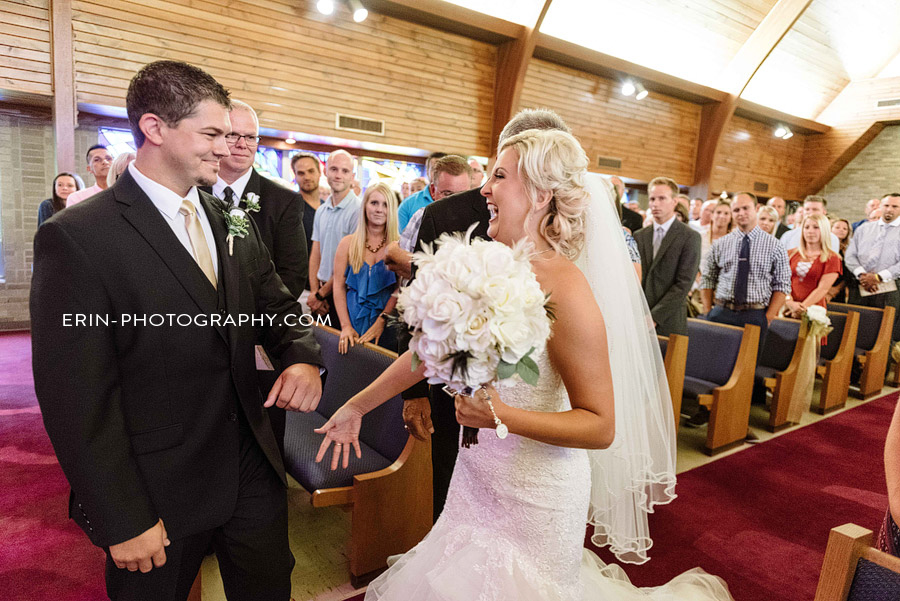 AHHH!!!!! One of my favorites of these two!!!!!  See, I told you-pure joy!!!!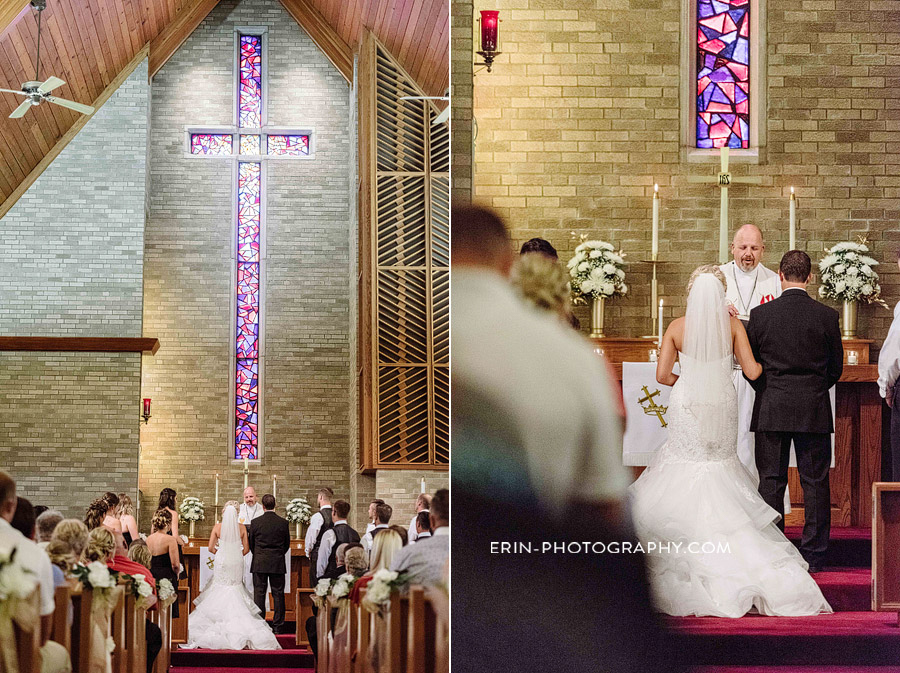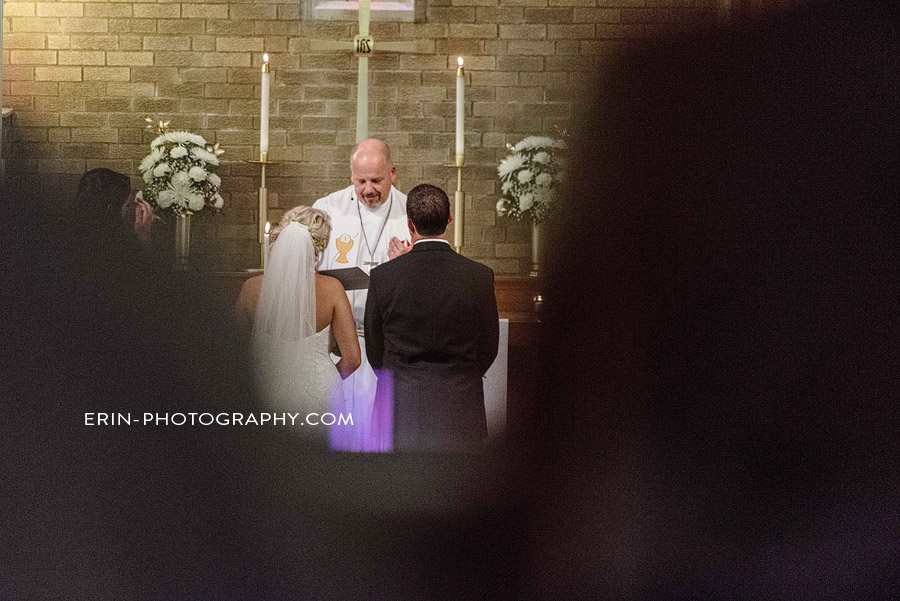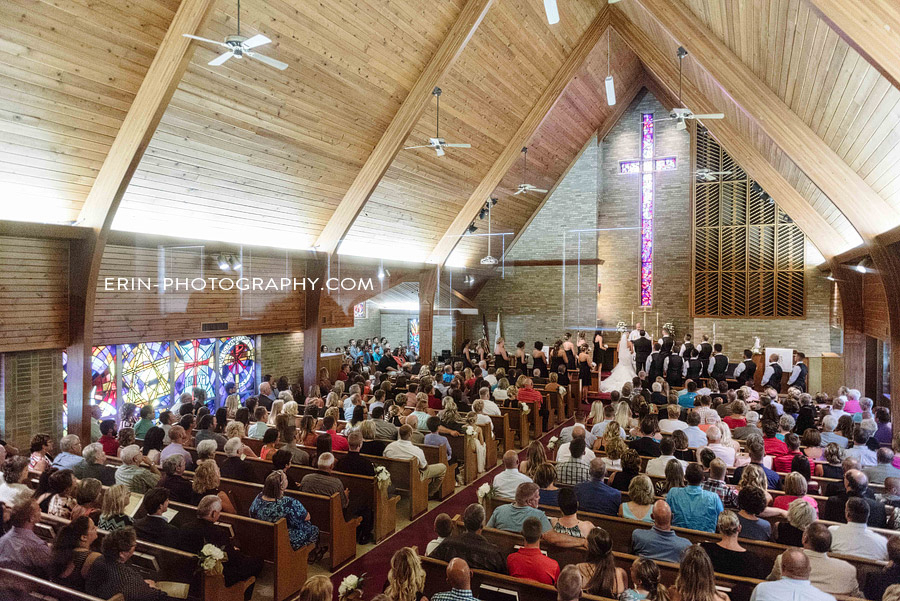 The church was PACKED!  We were dragging folding chairs into the ceremony right up until the processional started.  These two have an army of friends and family who love them!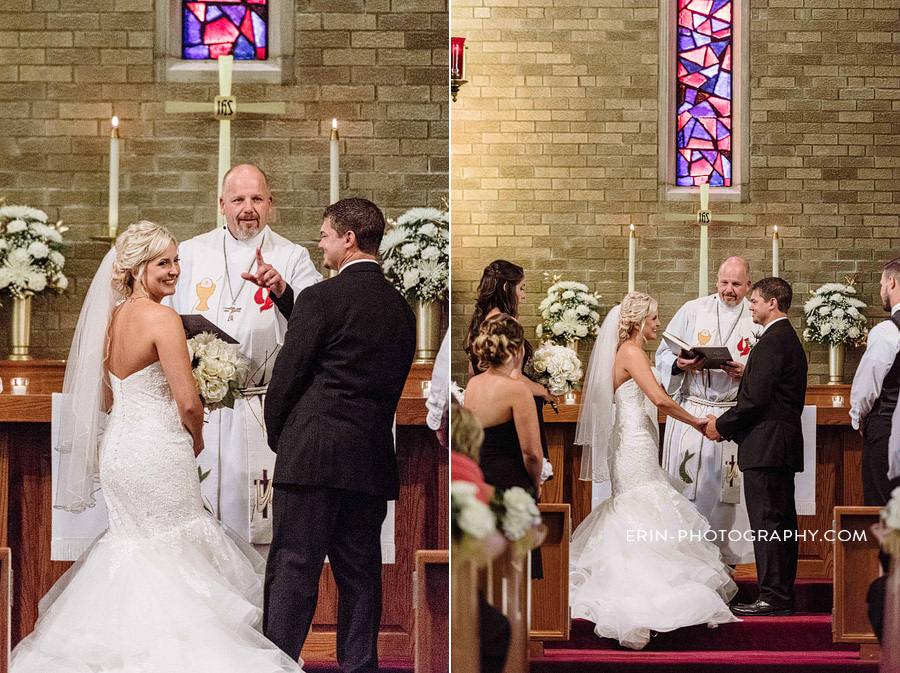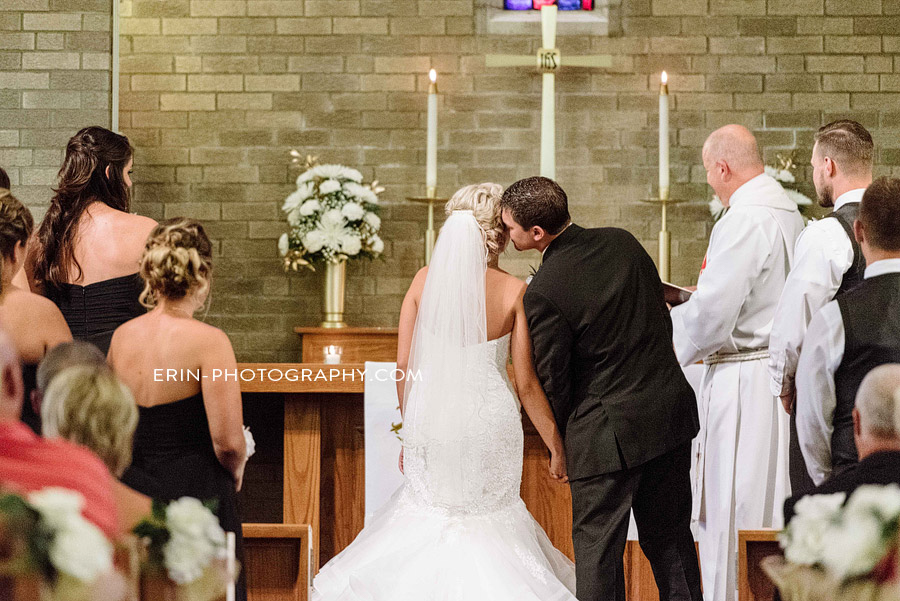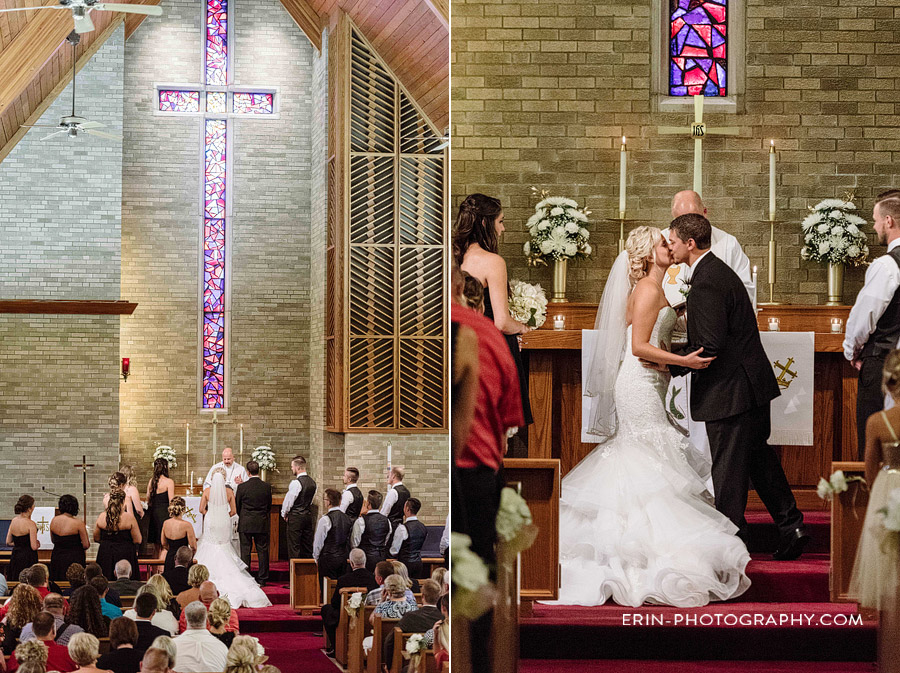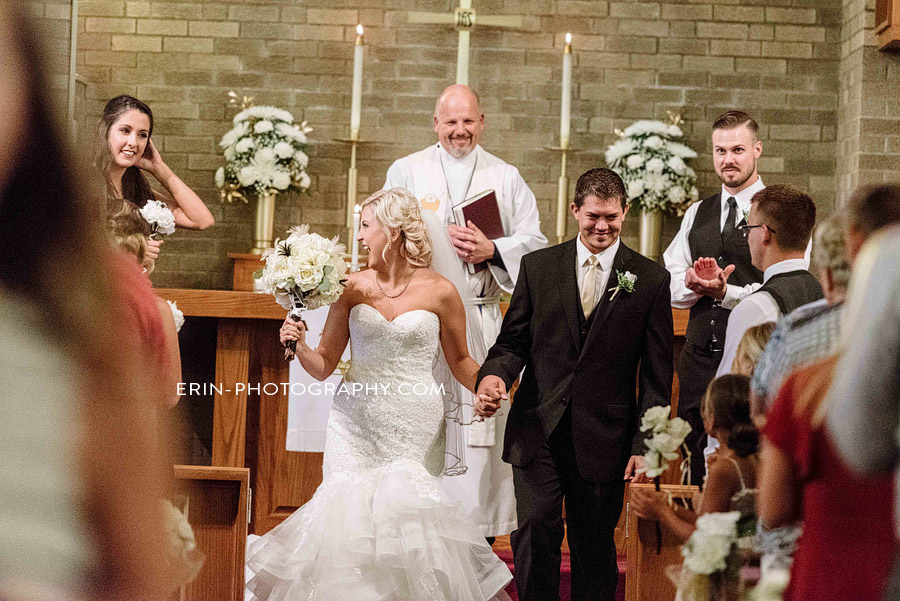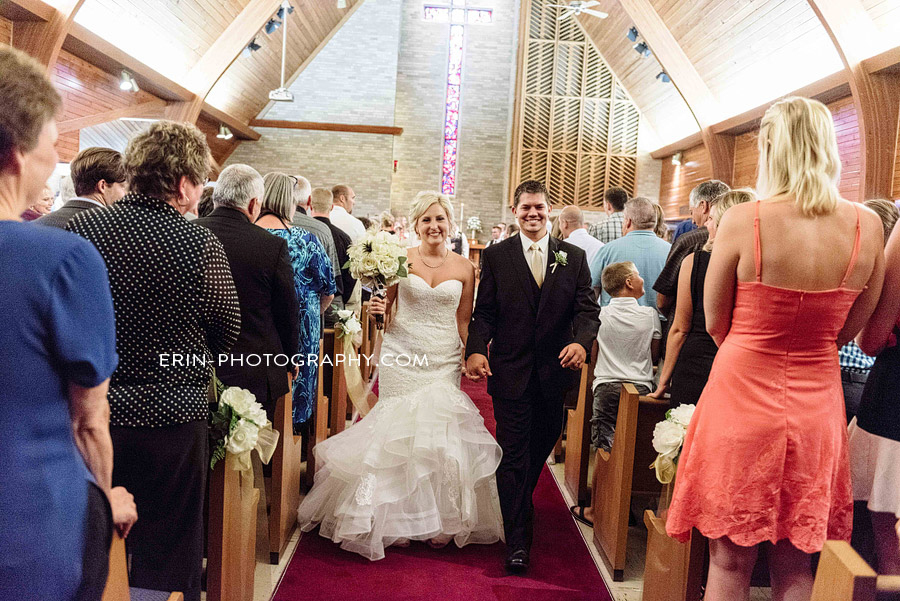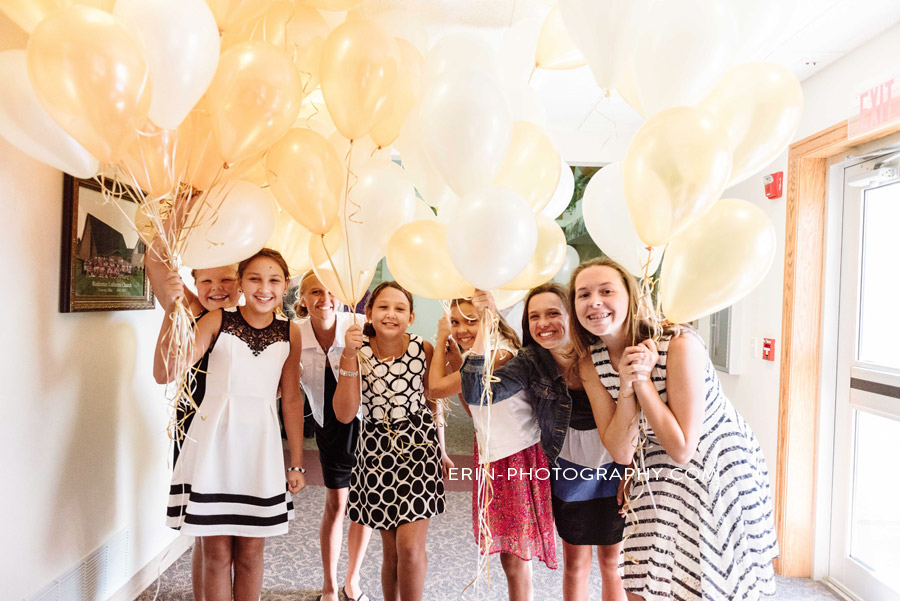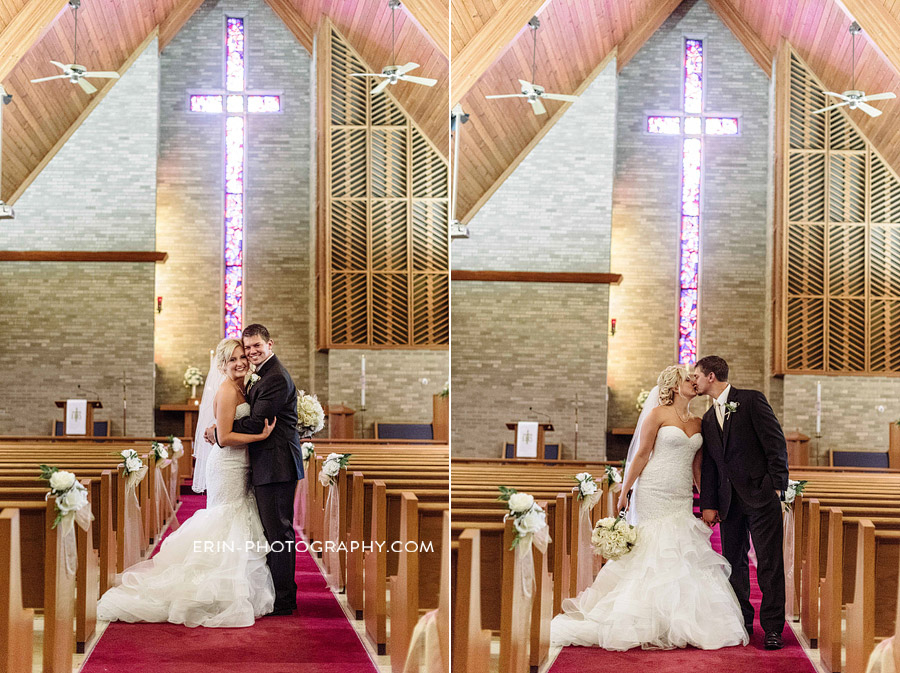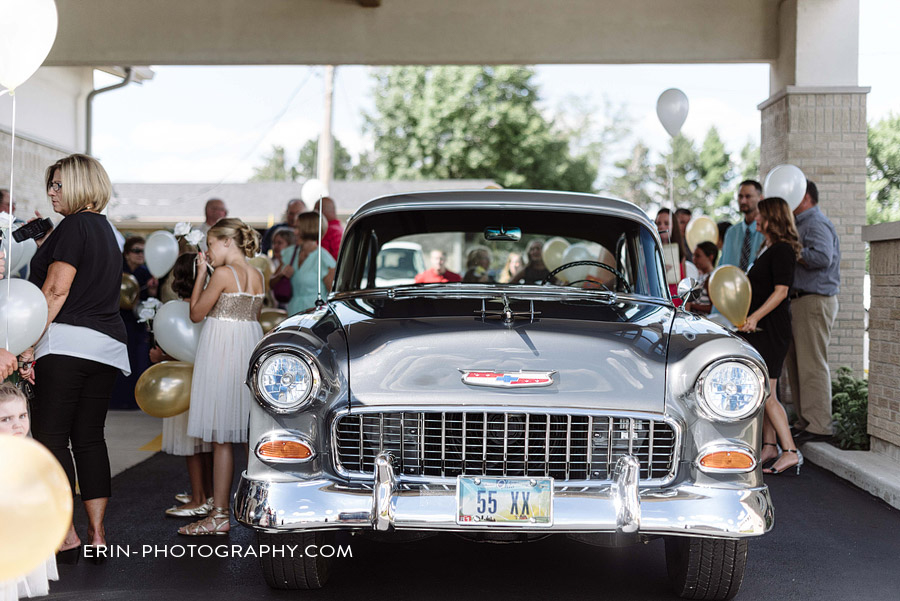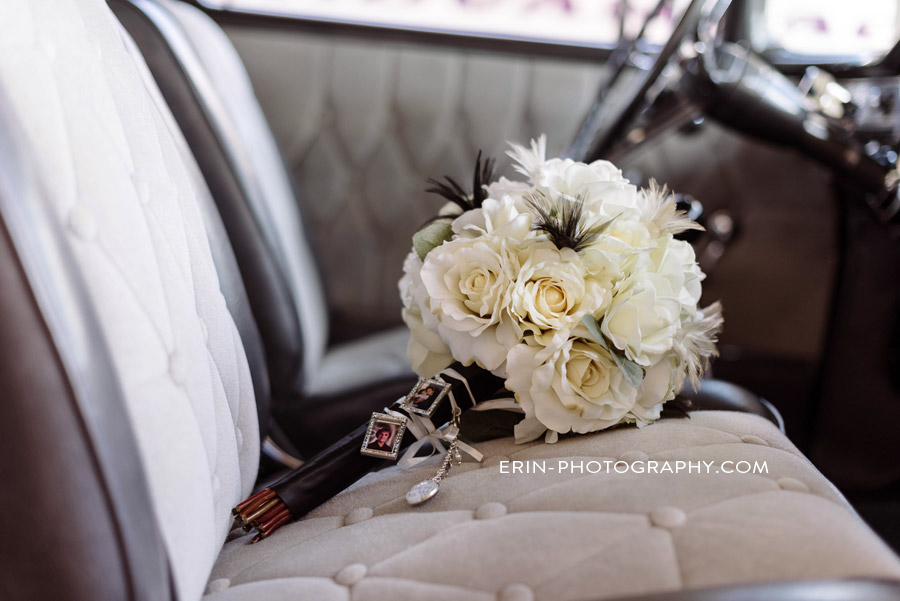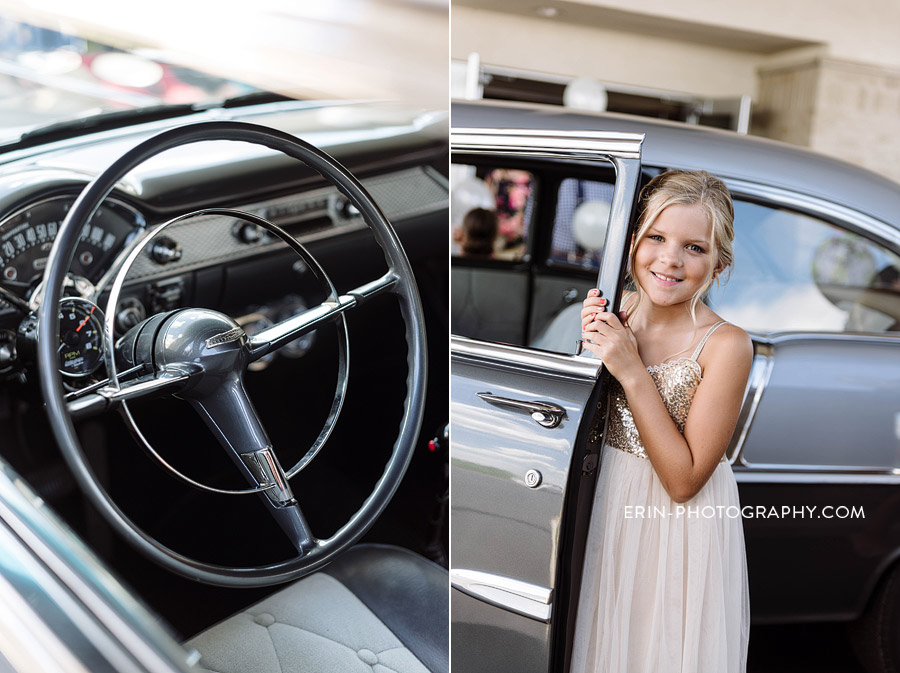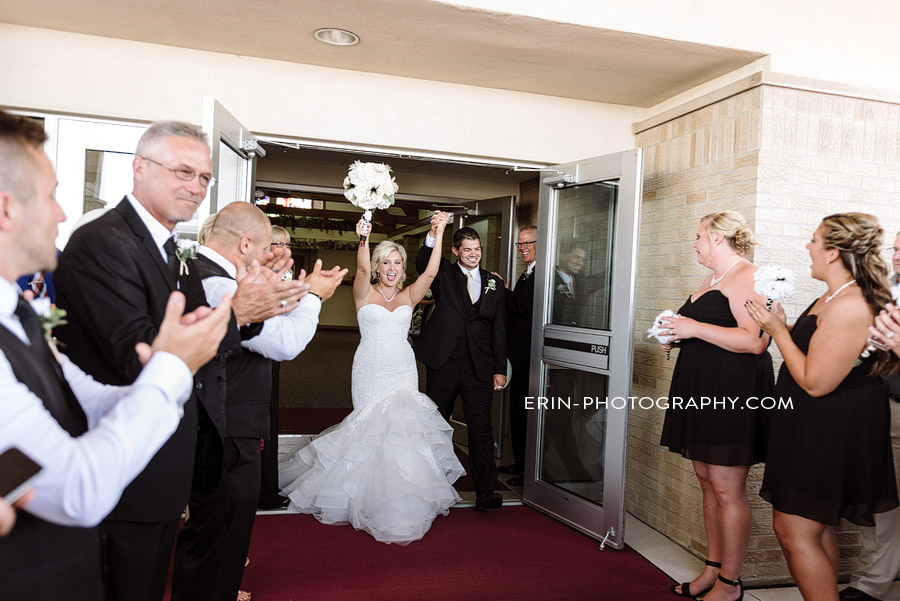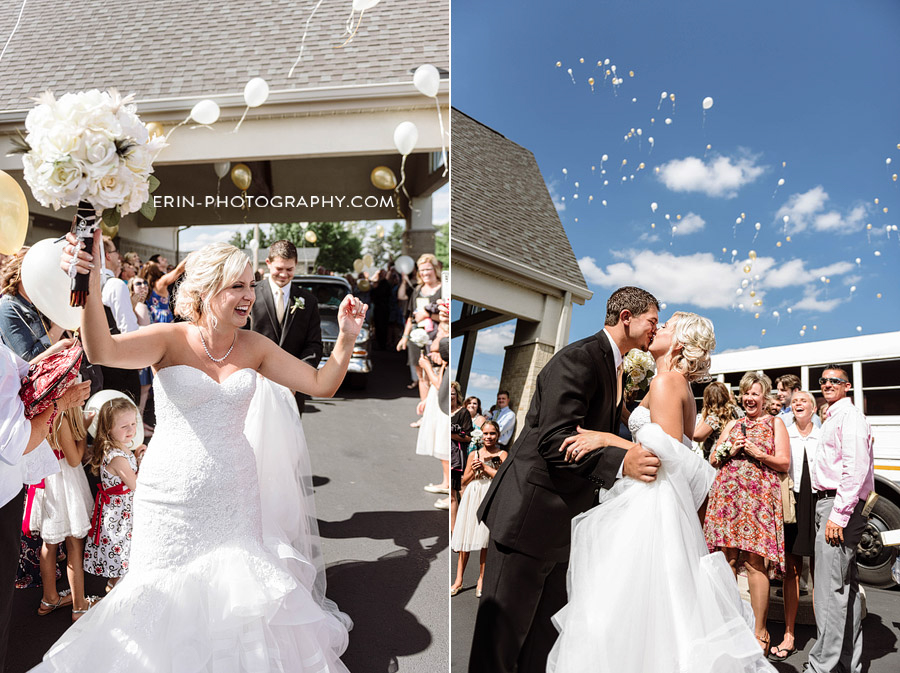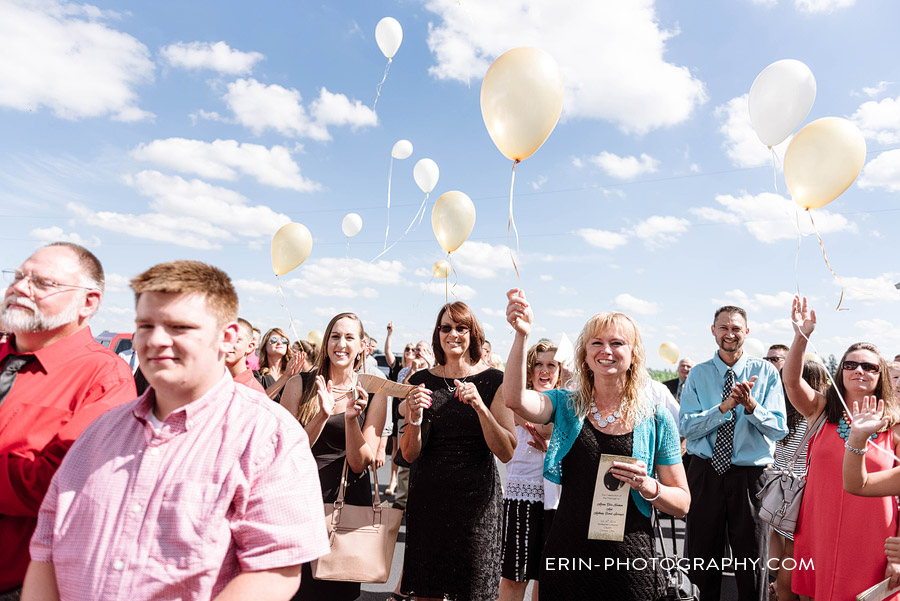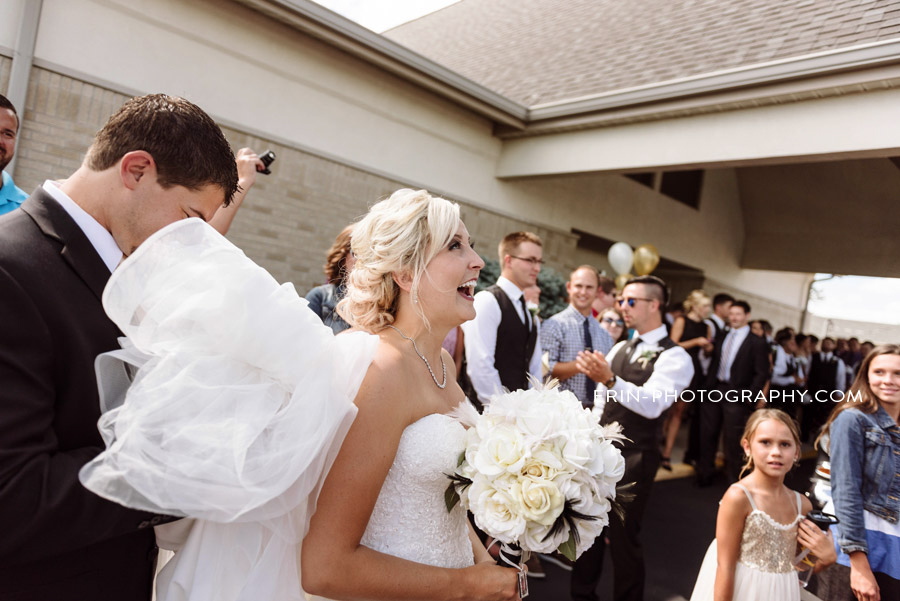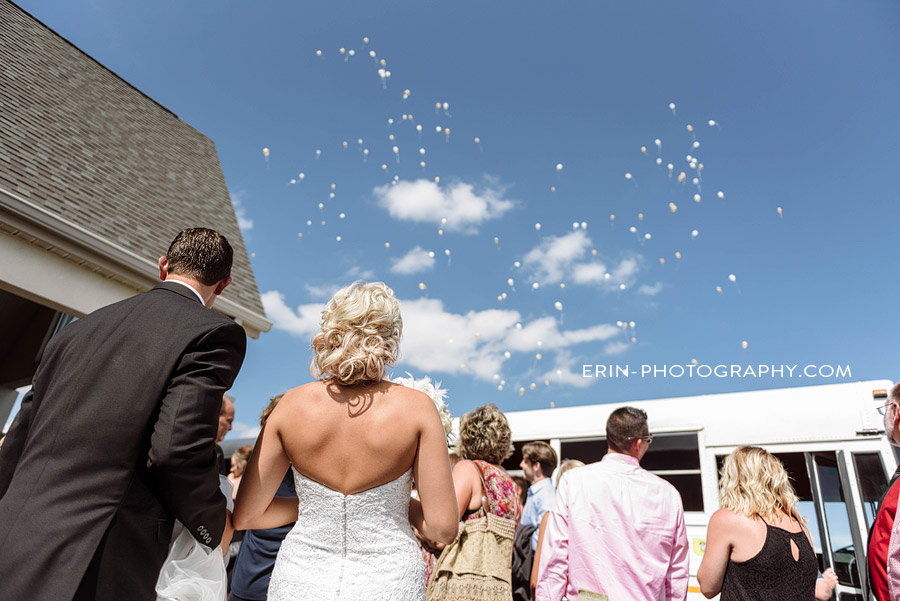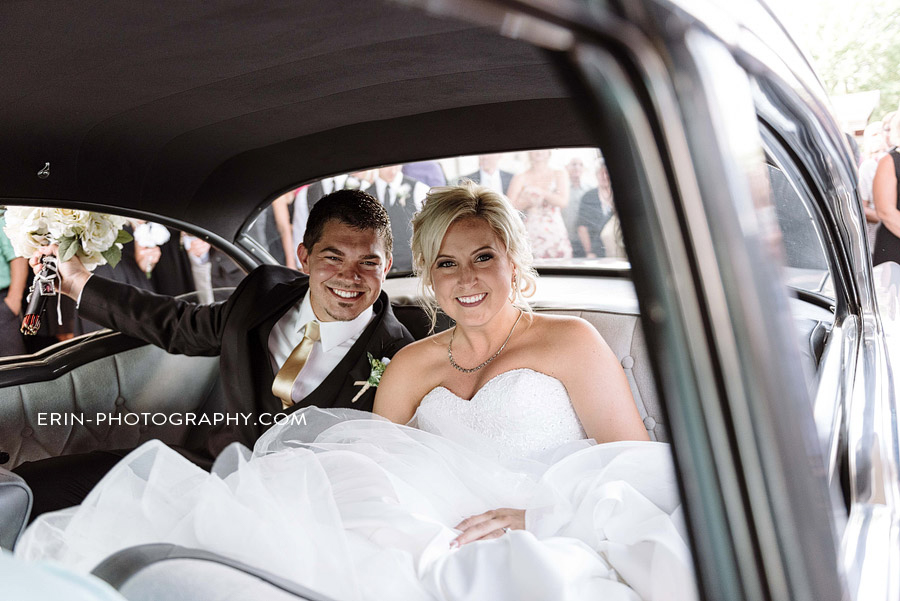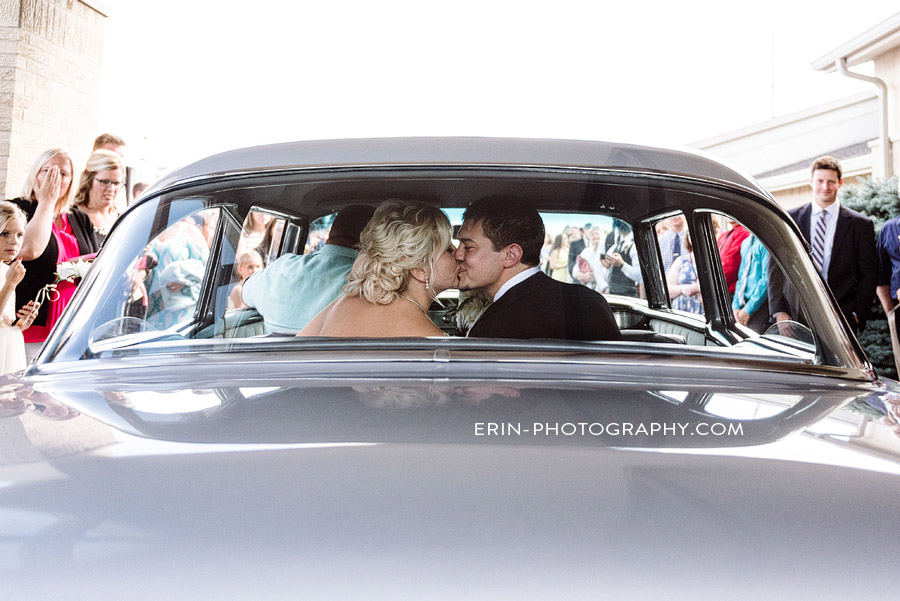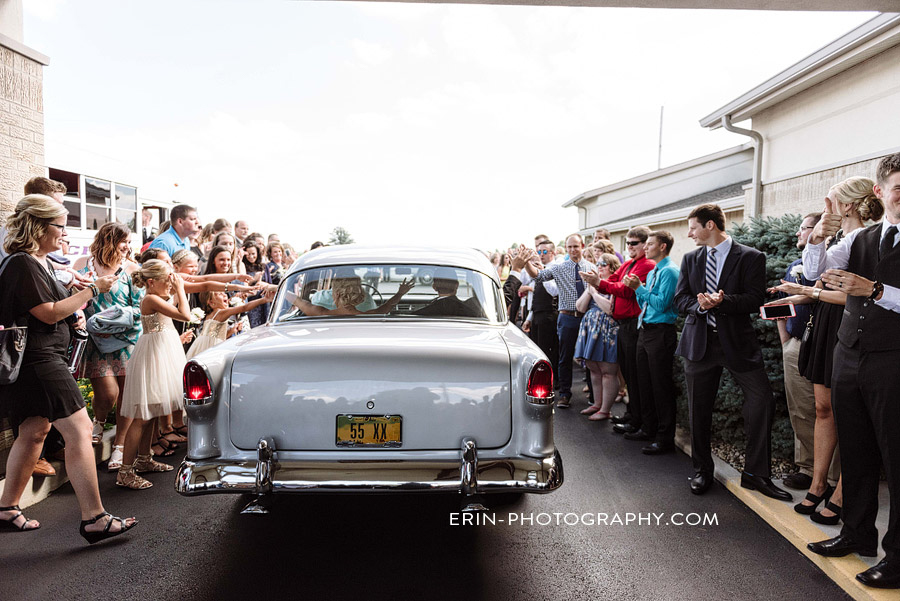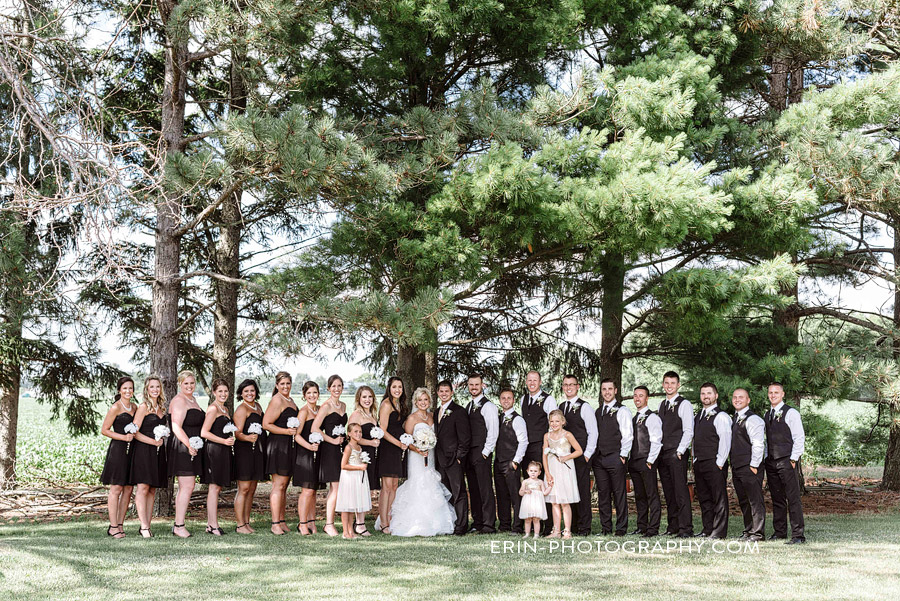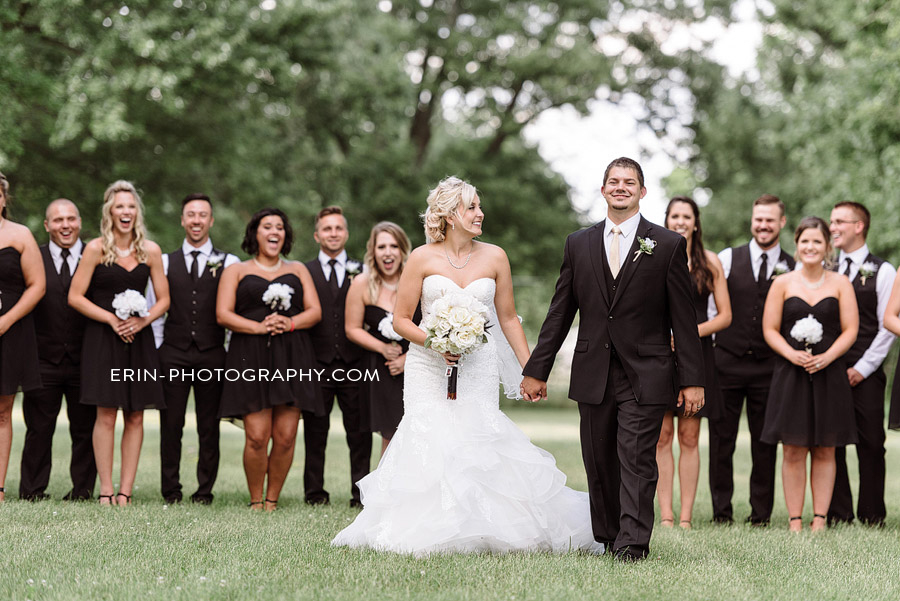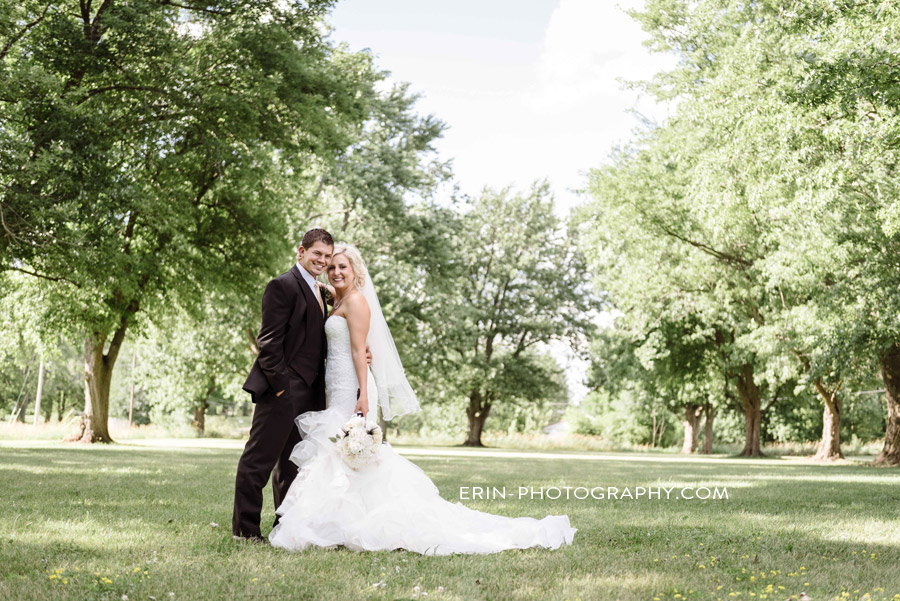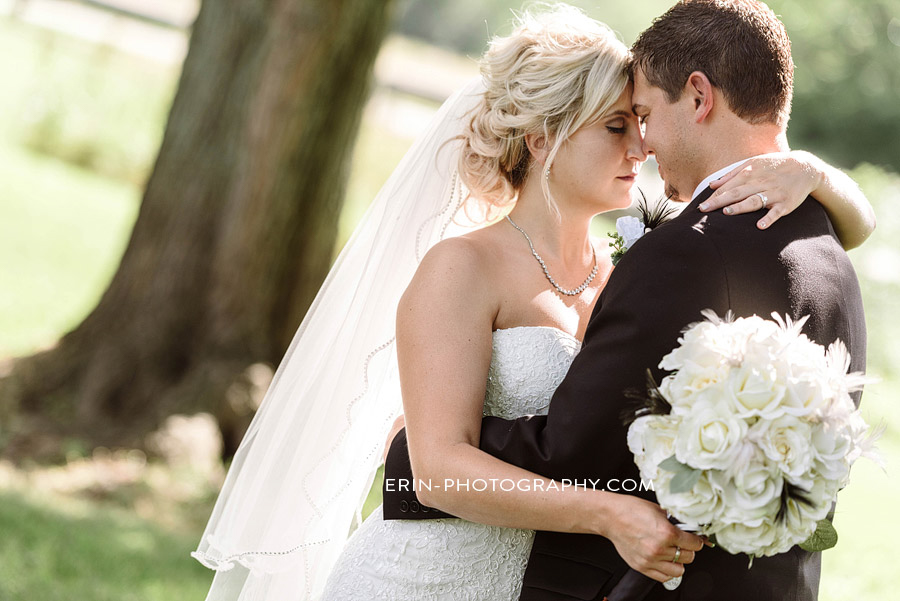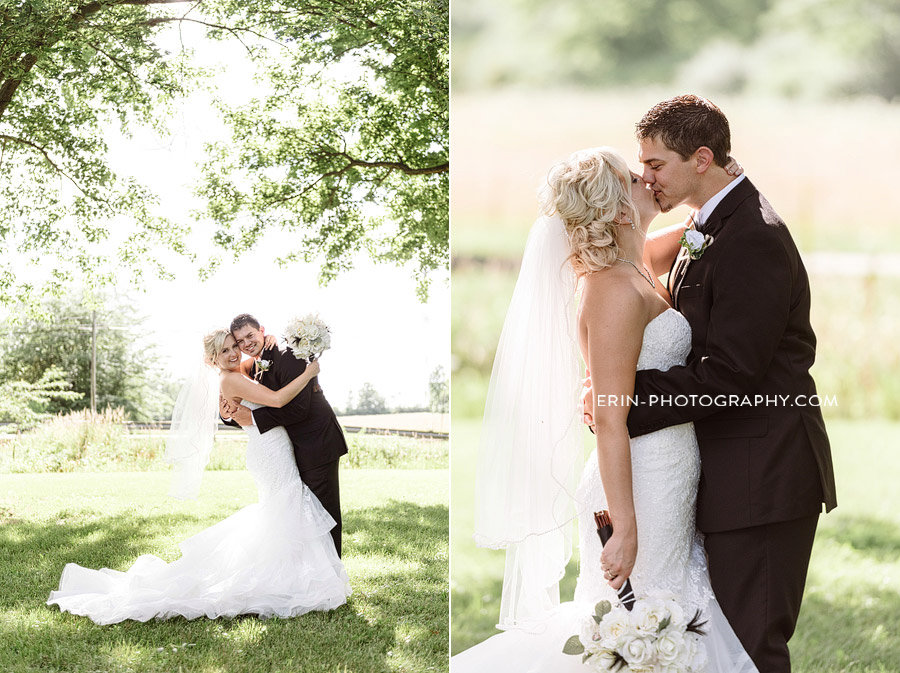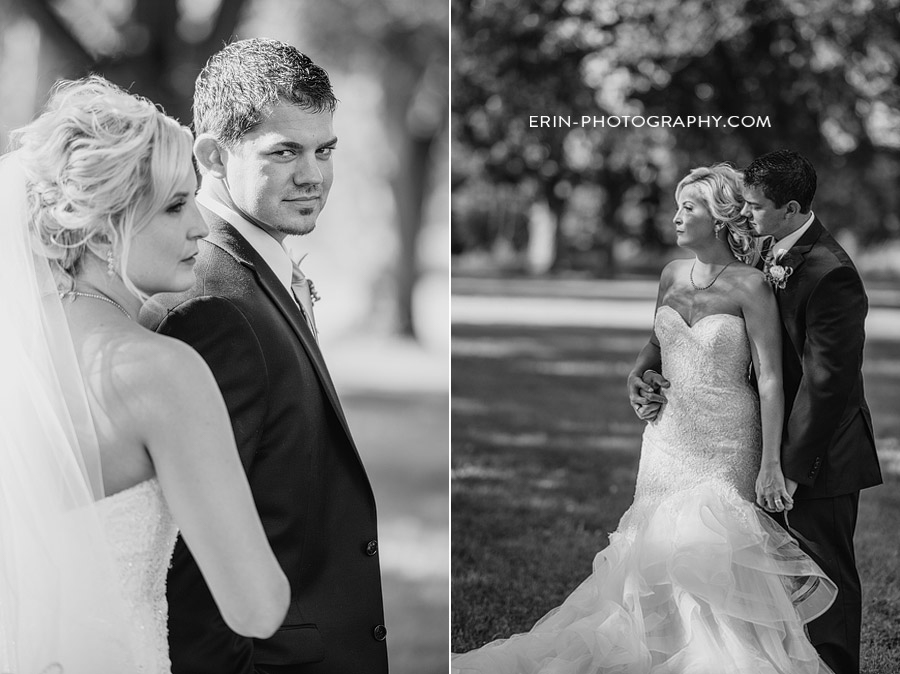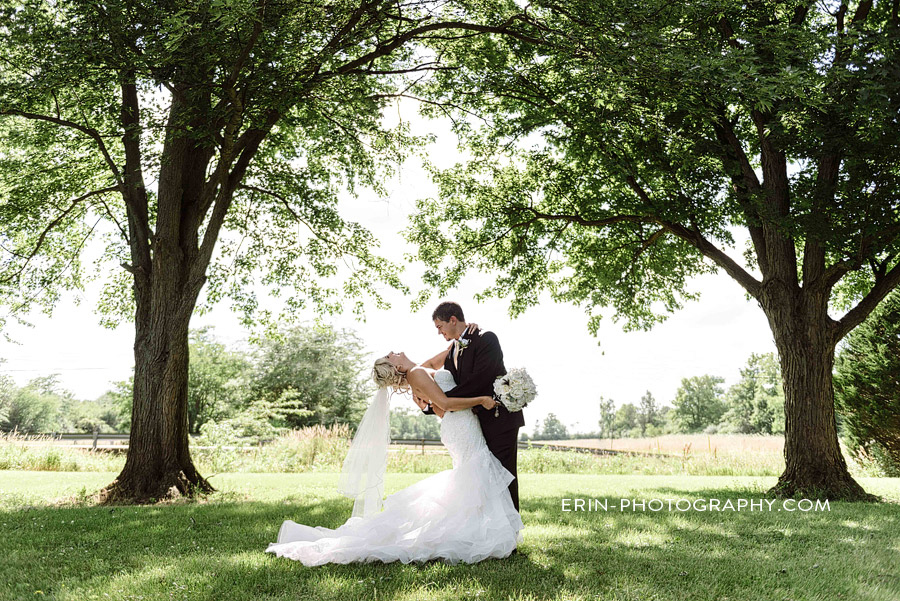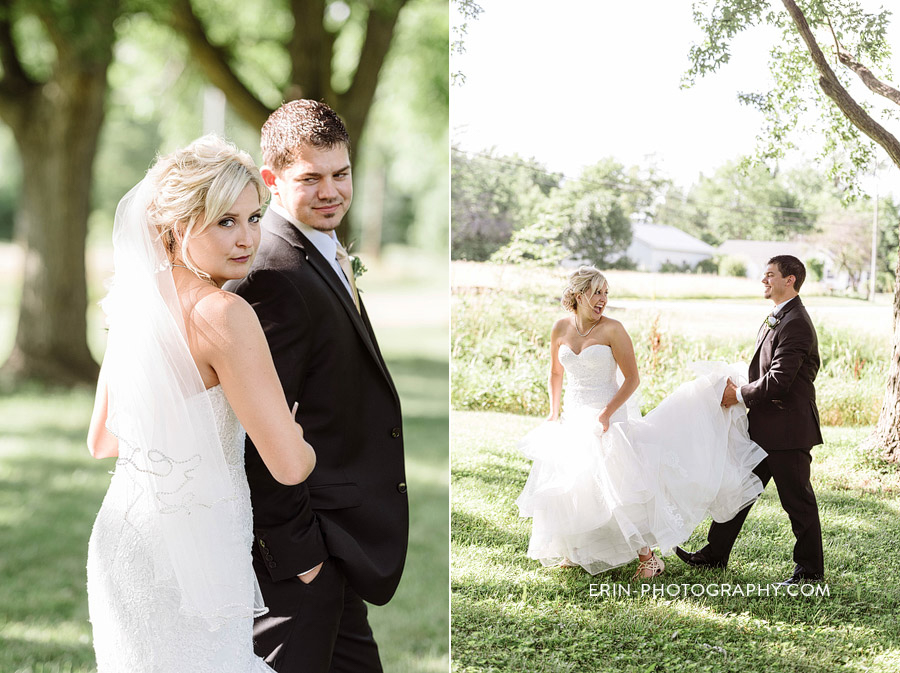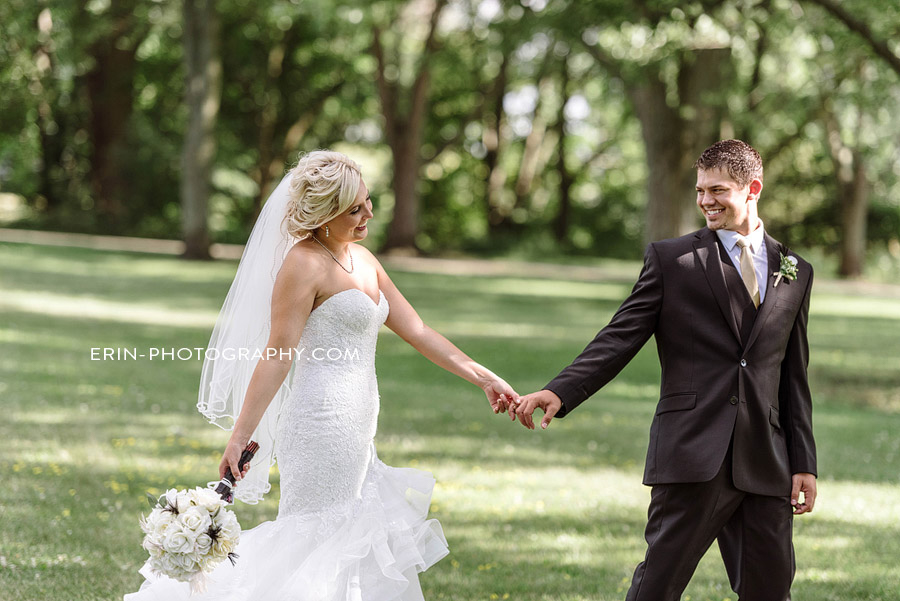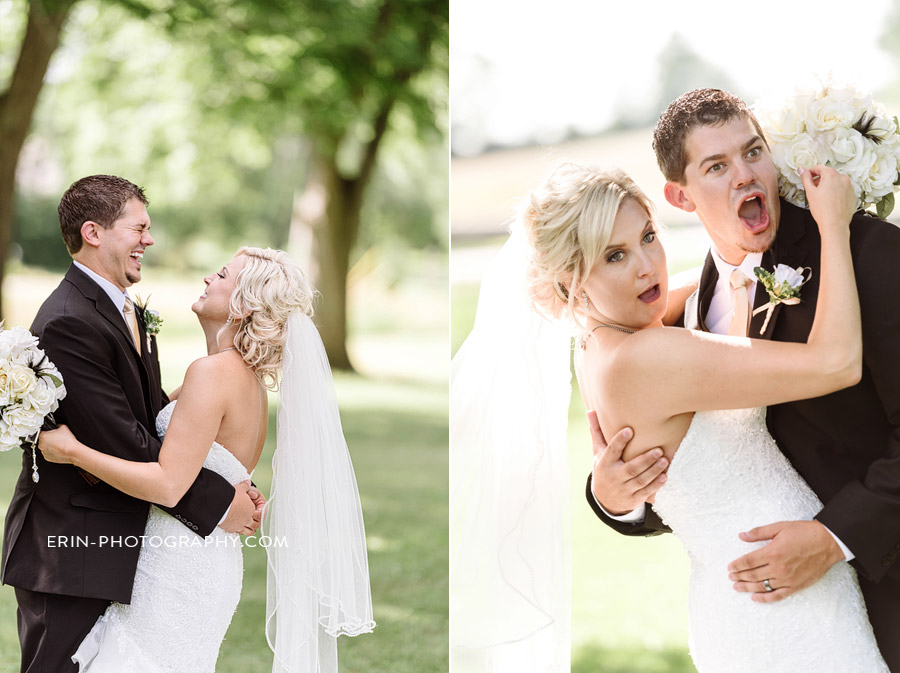 I seriously can't chose a favorite..but the huge smiles and goofy faces just scream Ali and Tony!  One of the largest wedding parties ever!  We had a ball during the portraits-it's kind of a blur of grass, laughter and making fun of Bryce!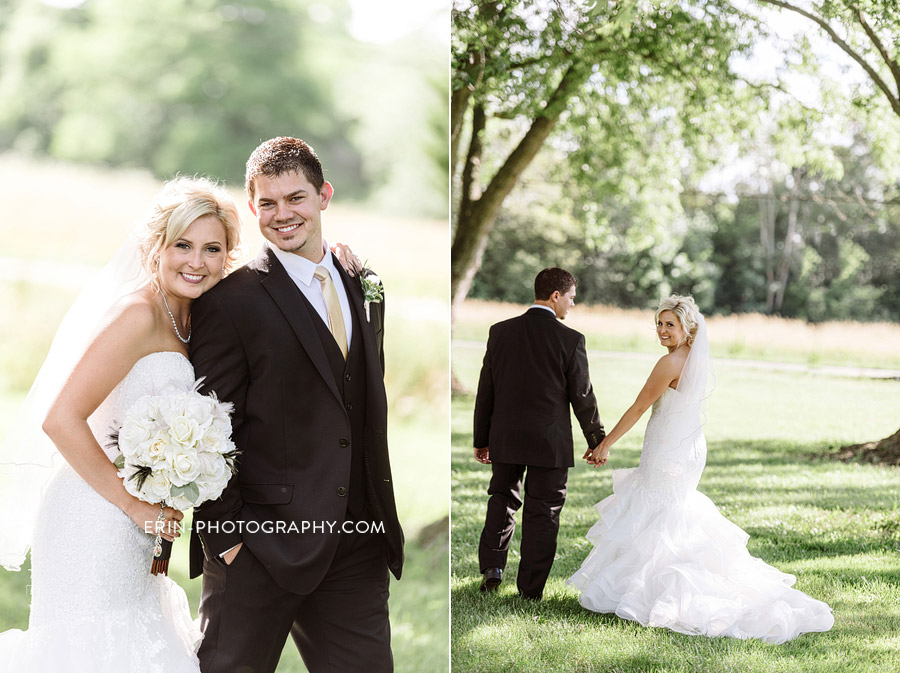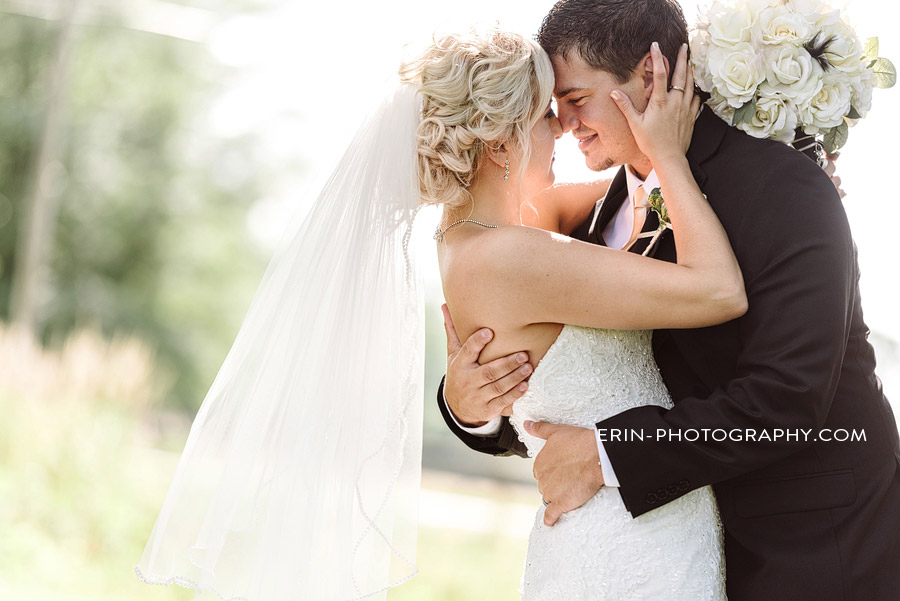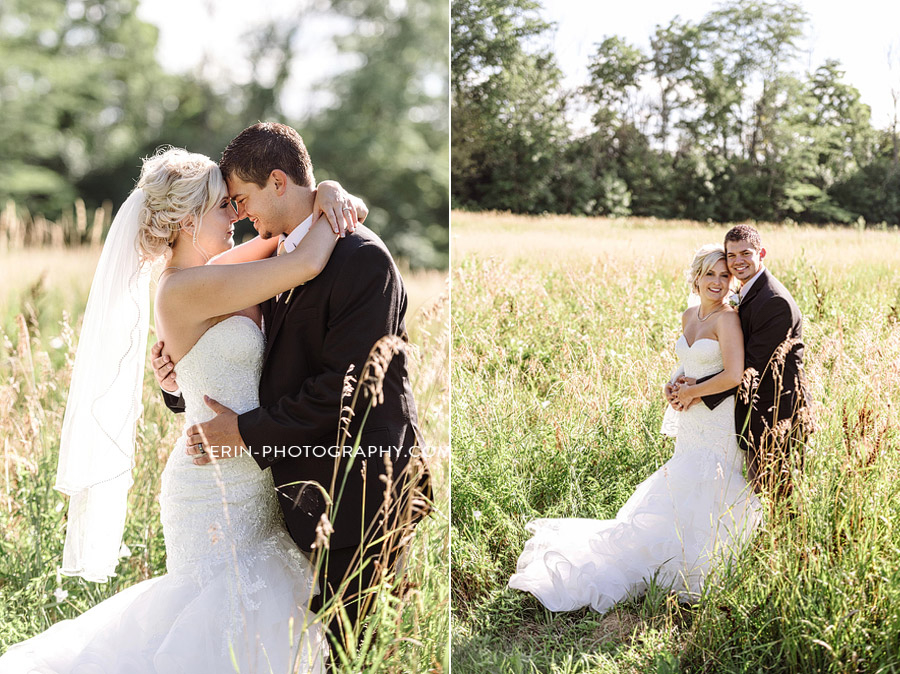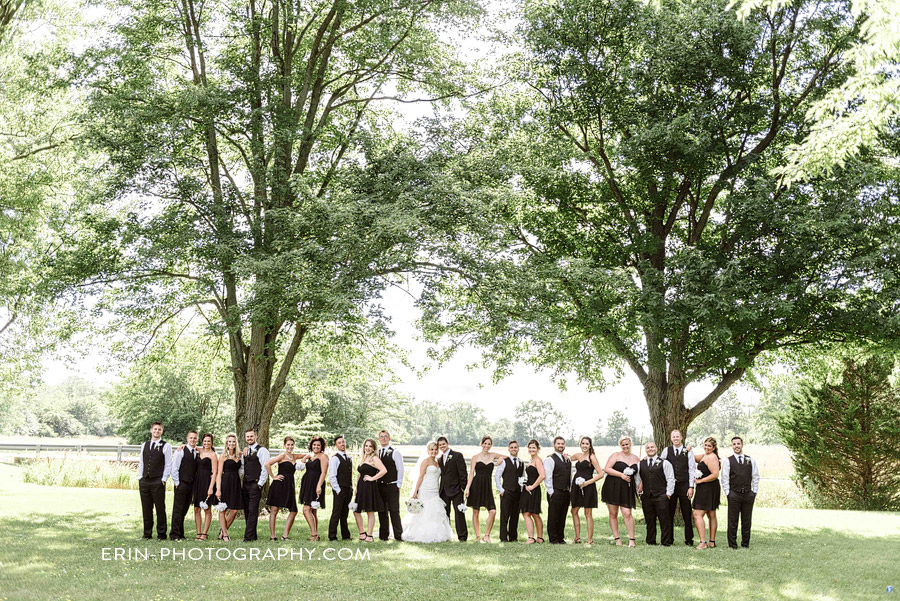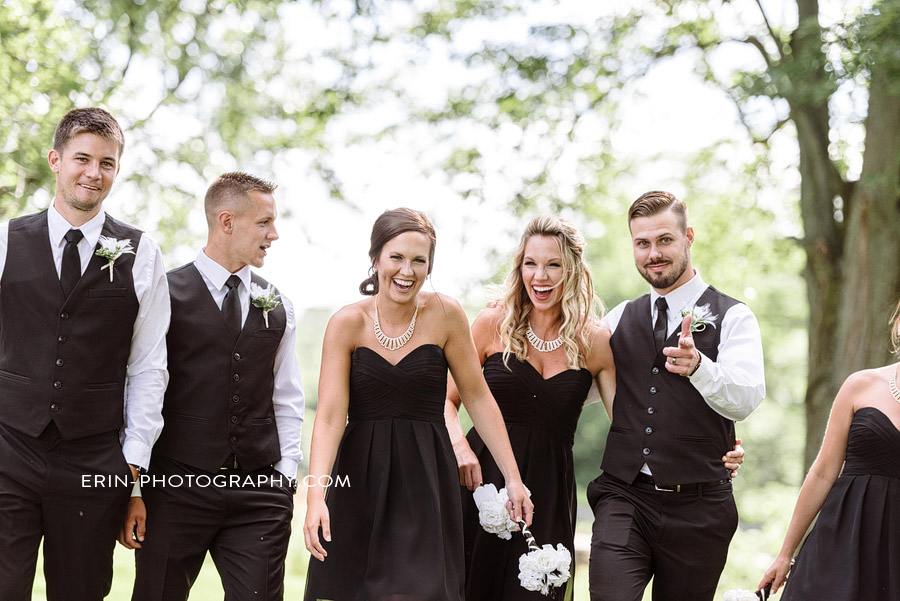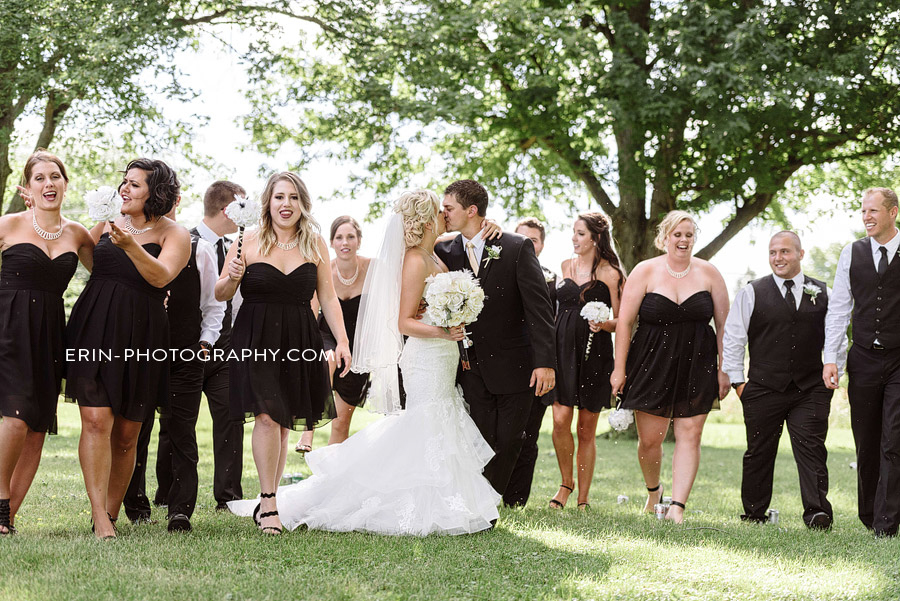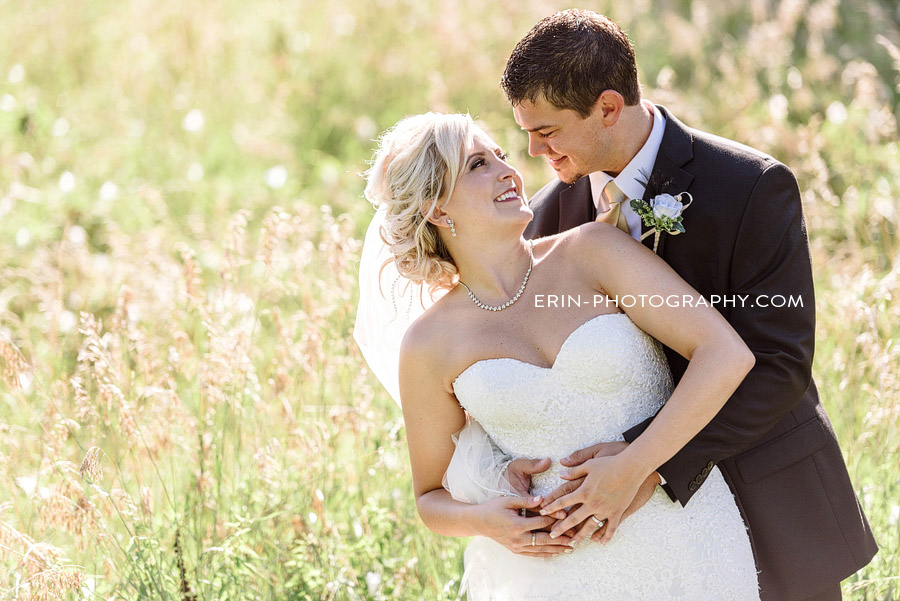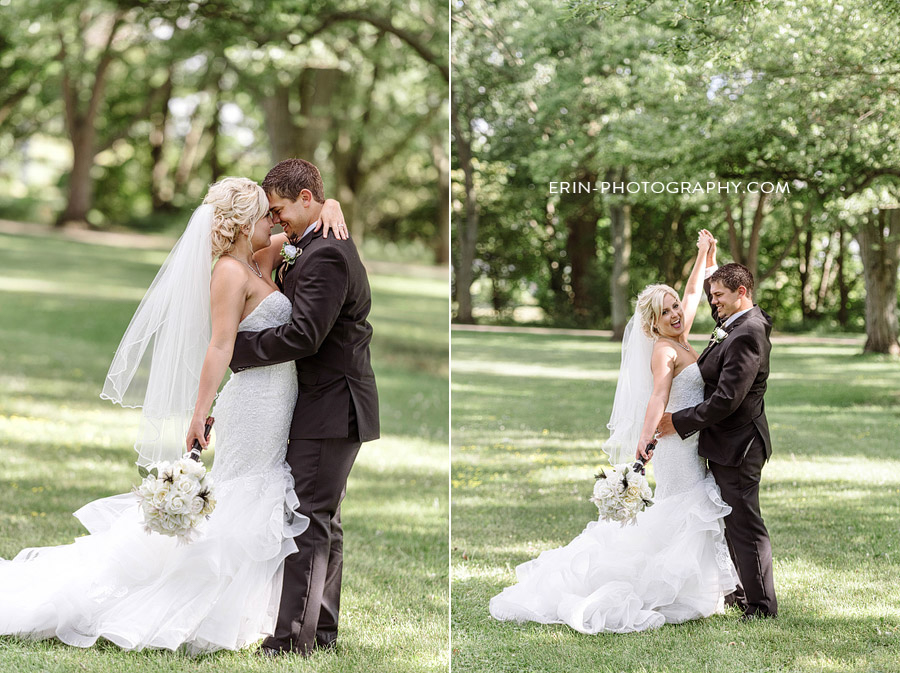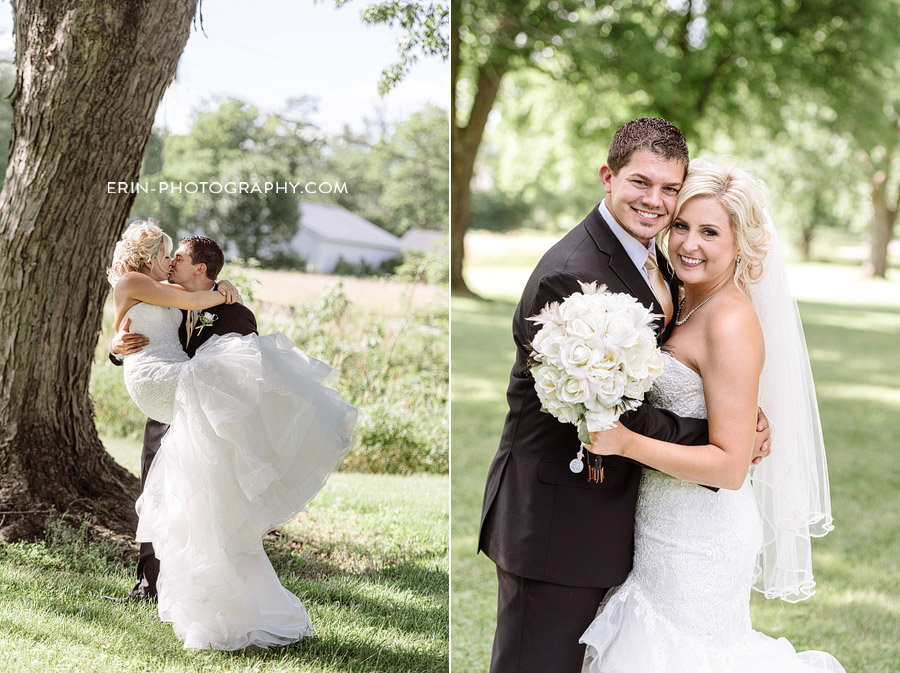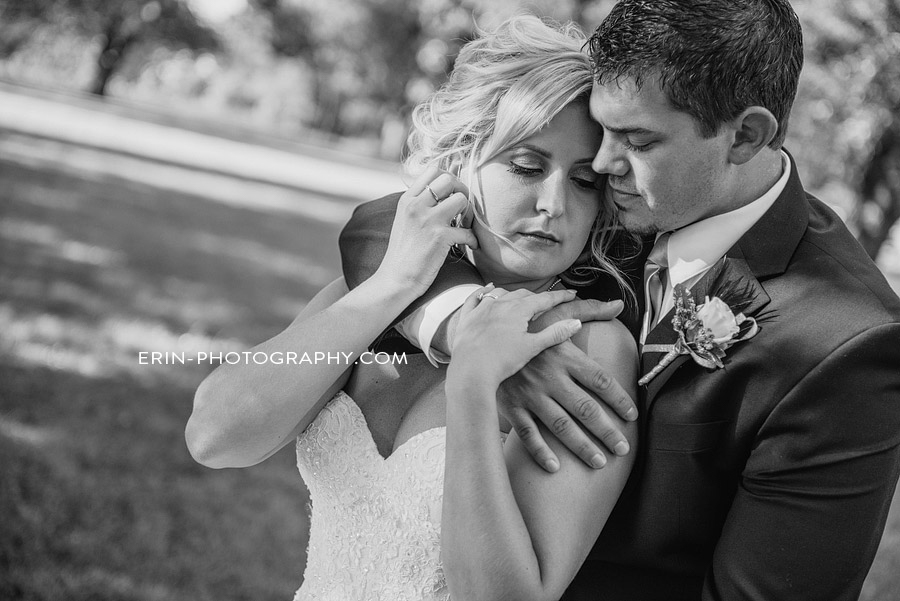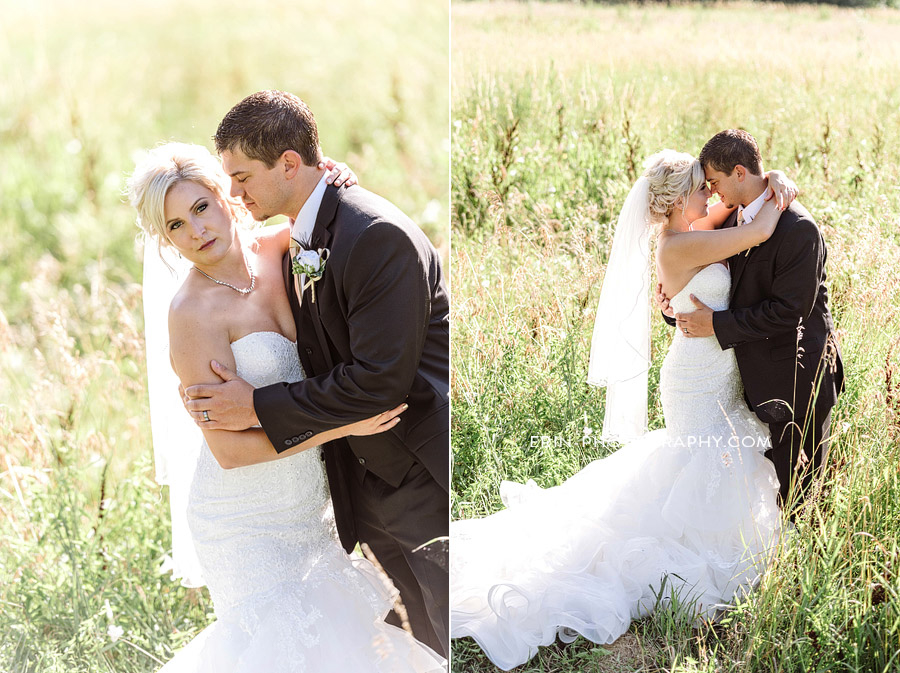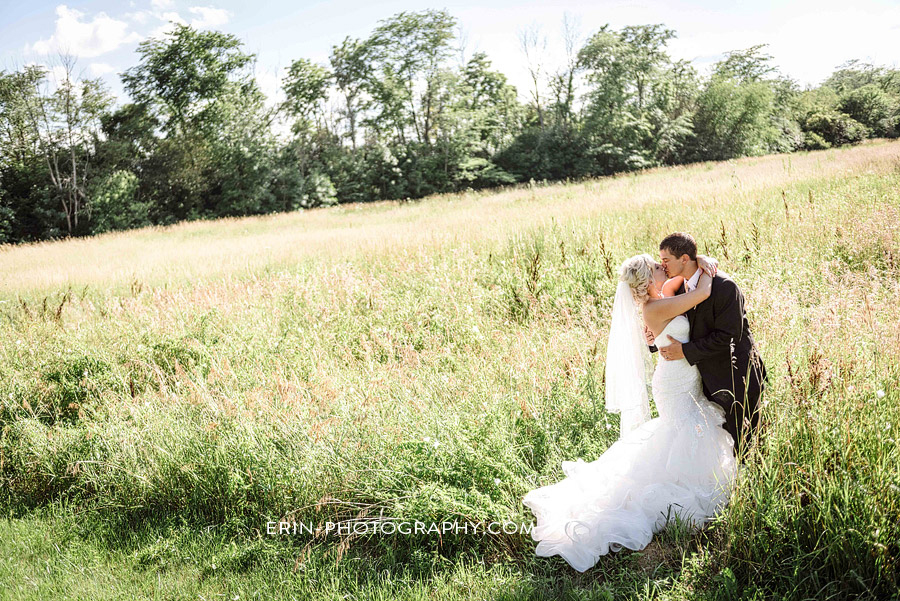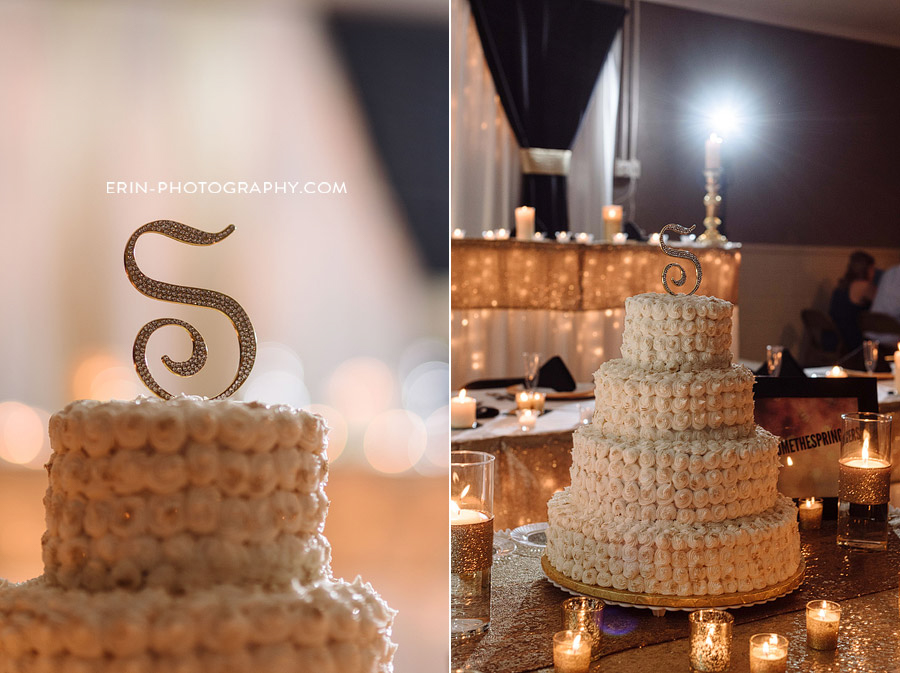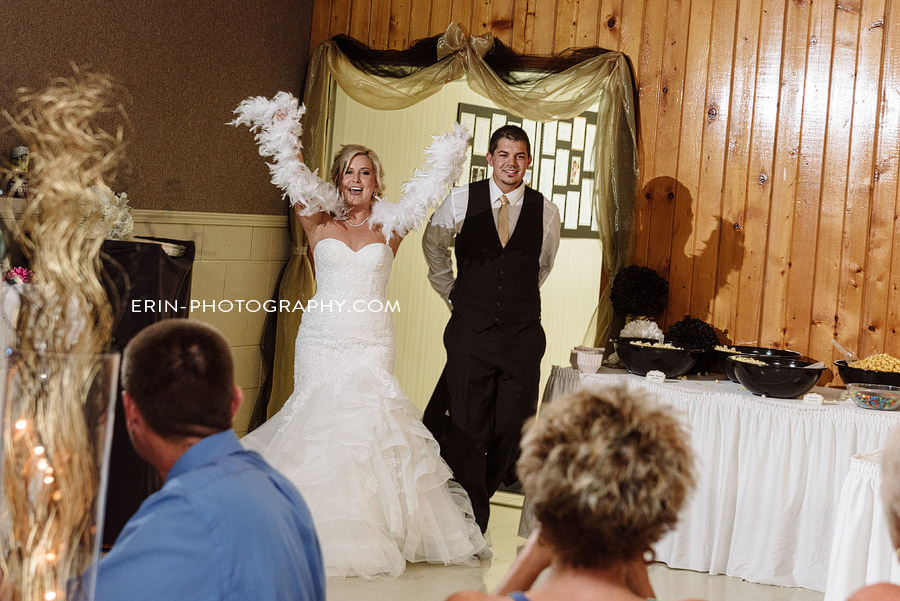 Best. Reception. Entrance. Ever.  It was like they were Rock Stars taking the stage and we were all screaming their names-HAHA!!!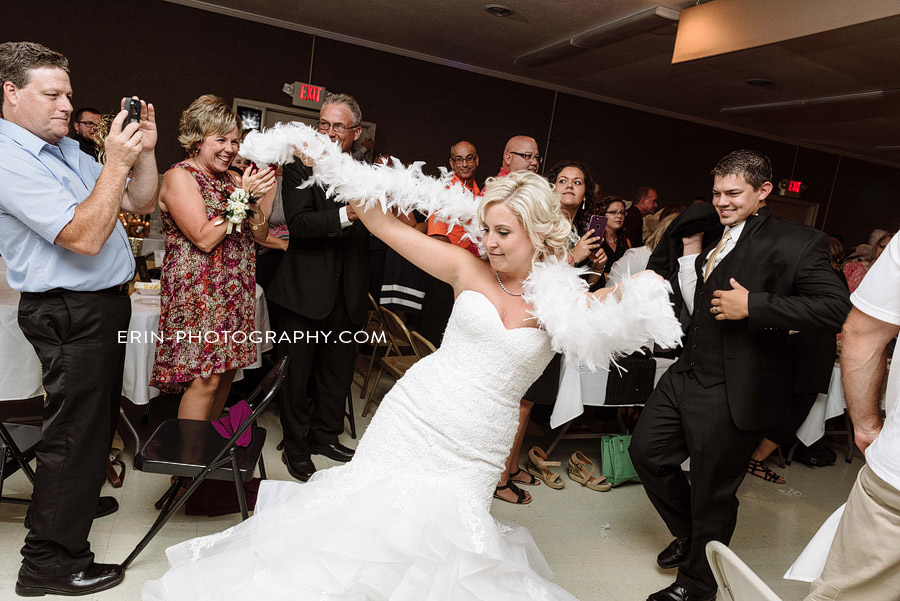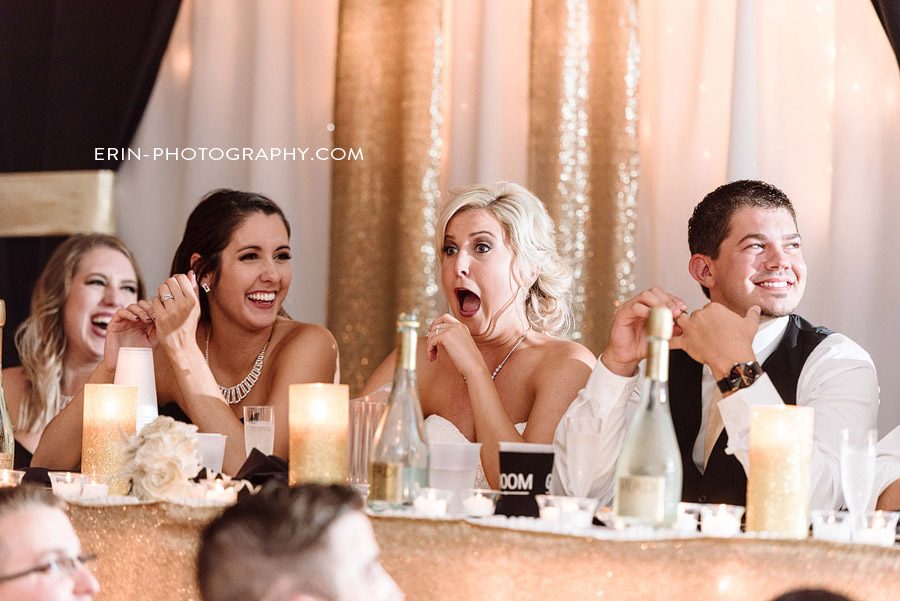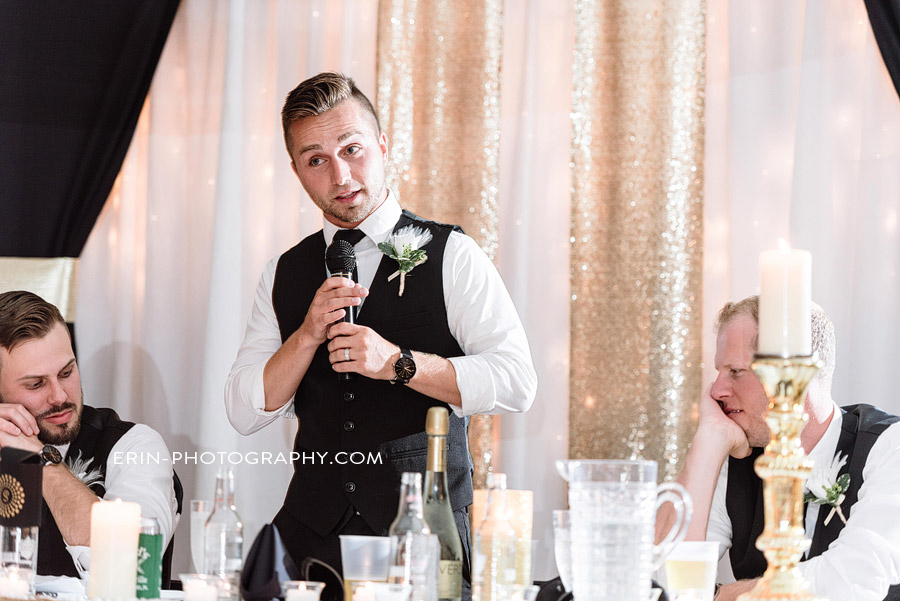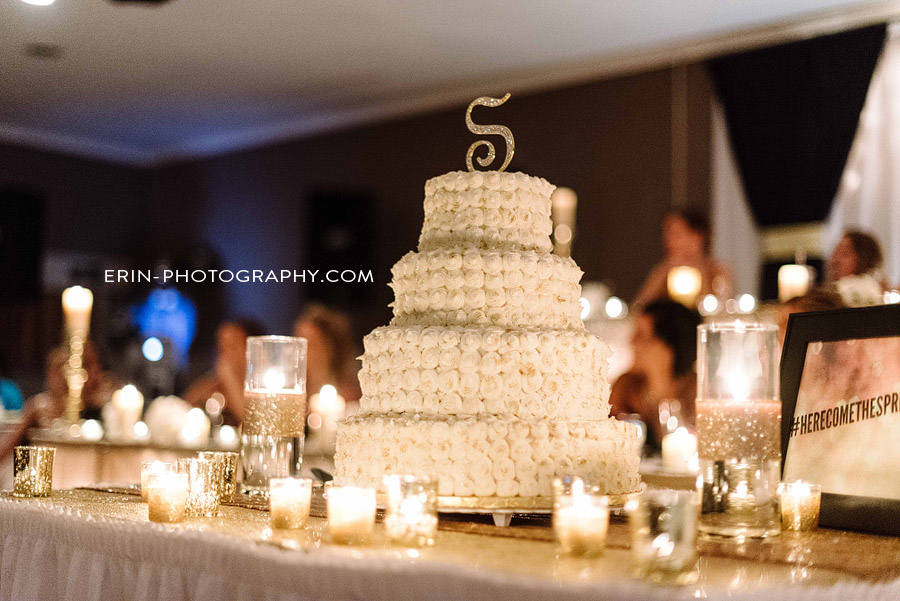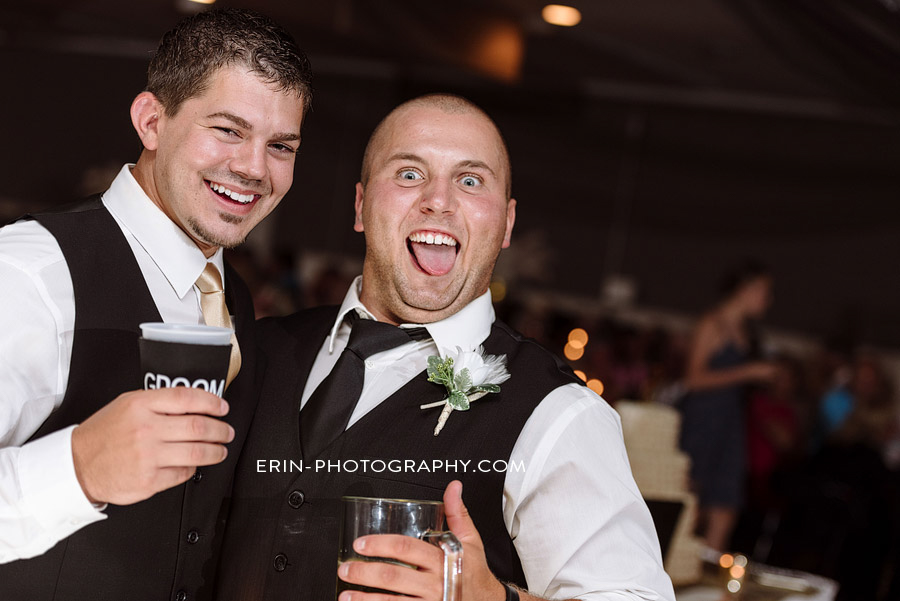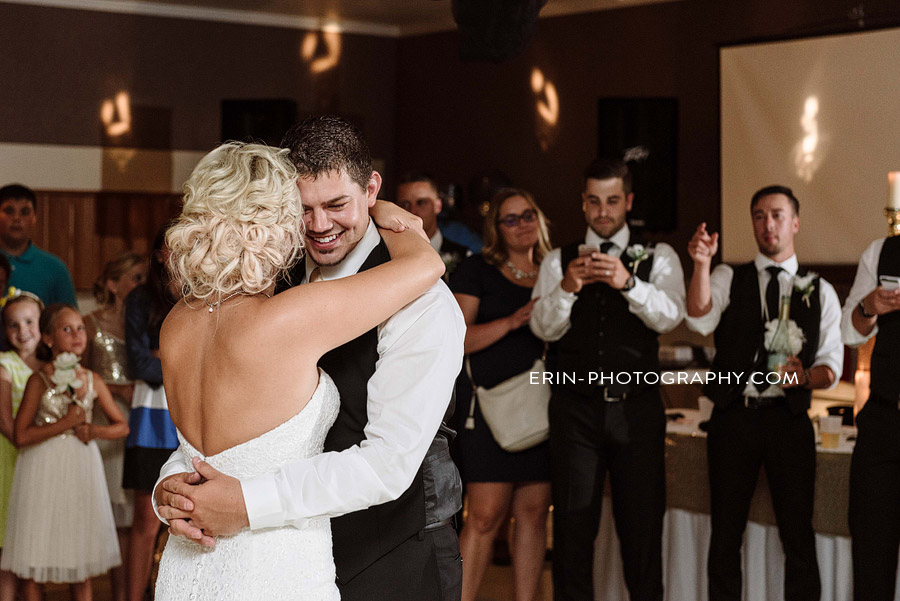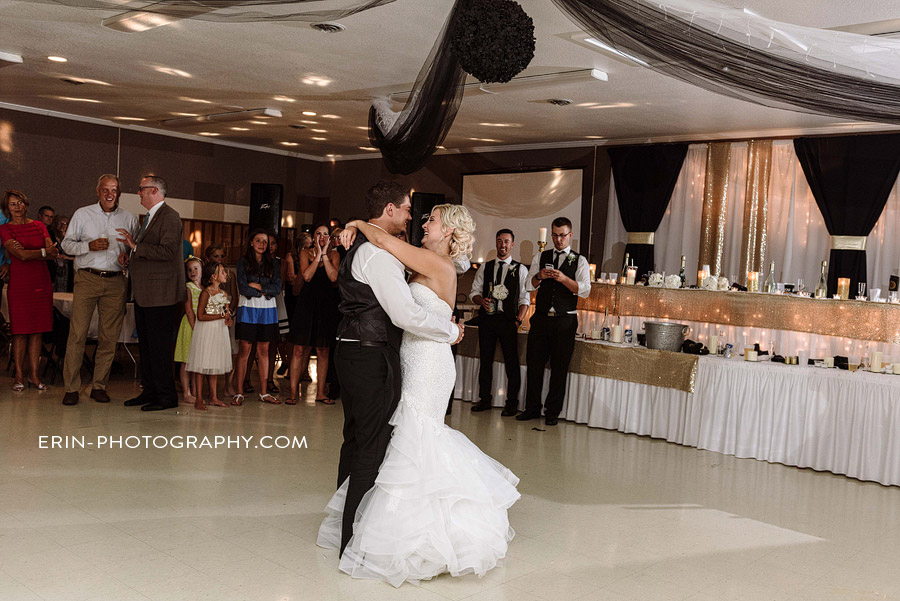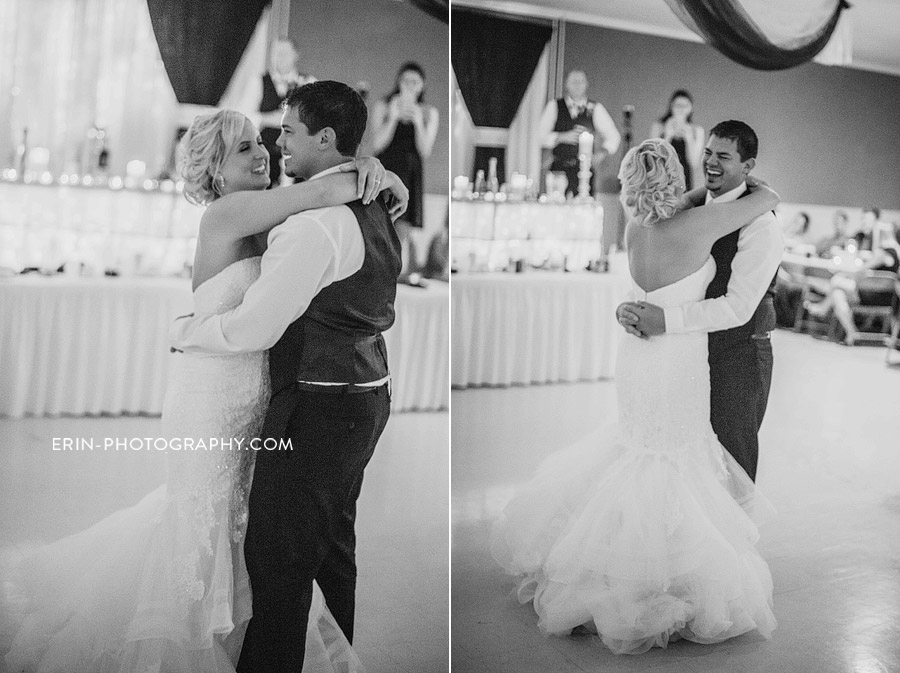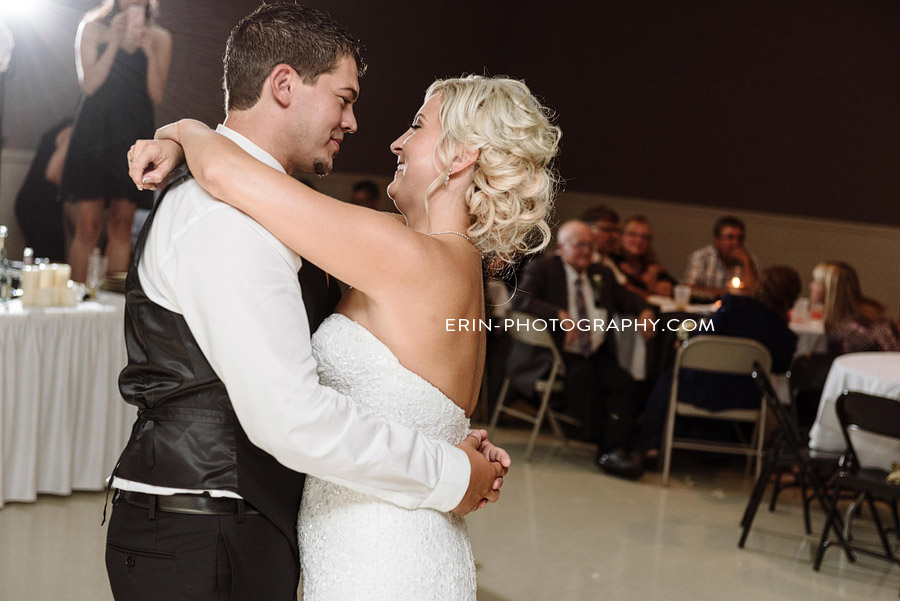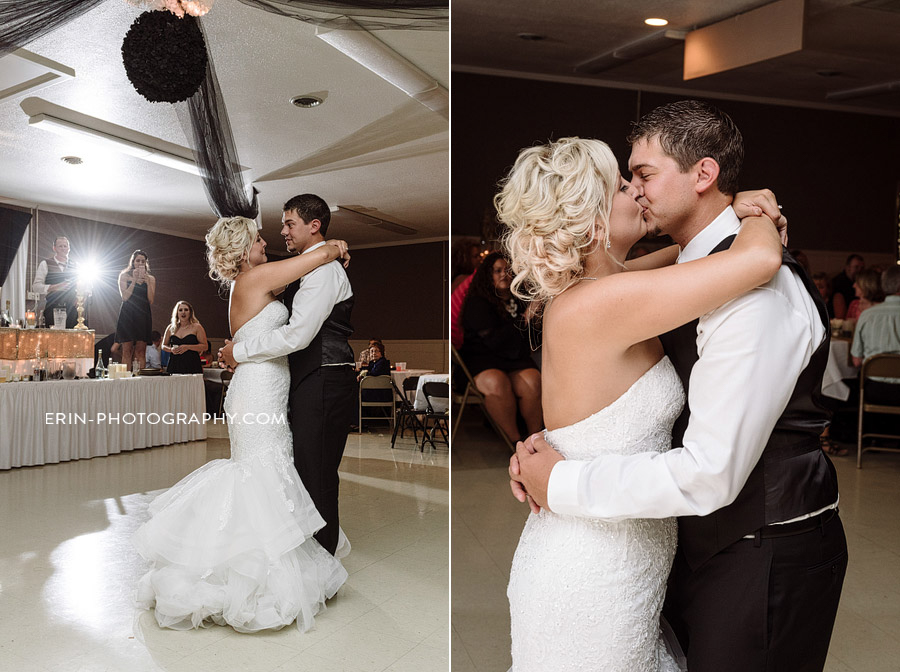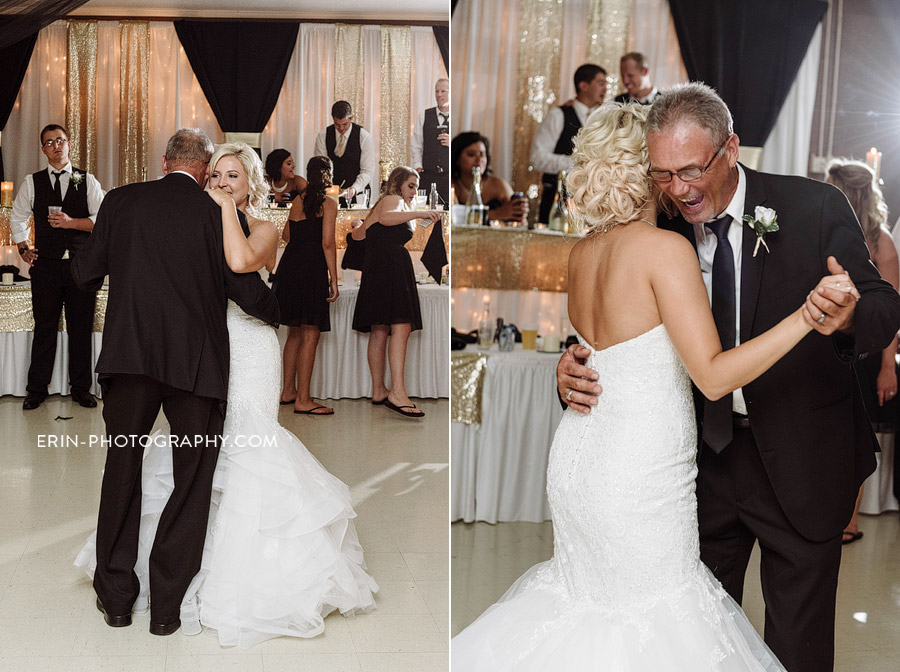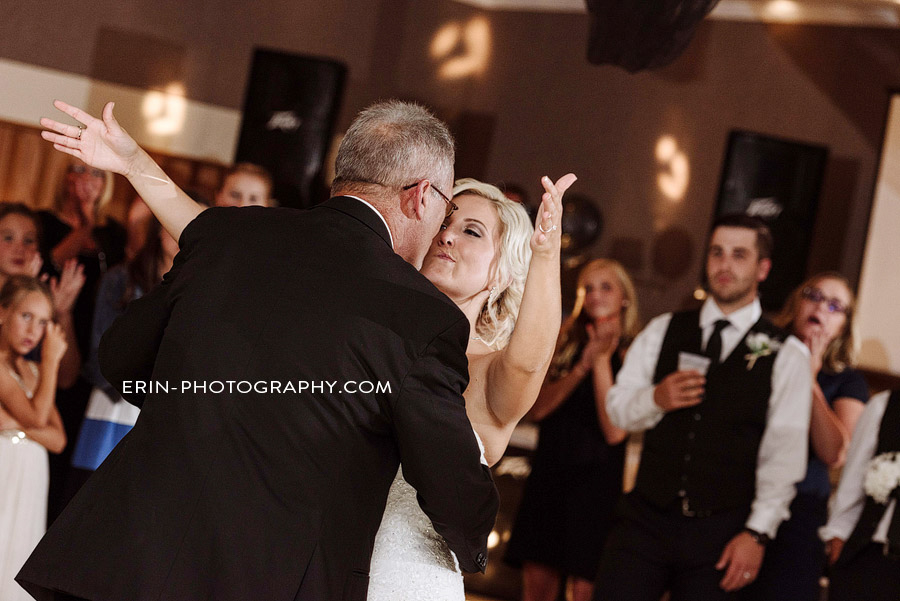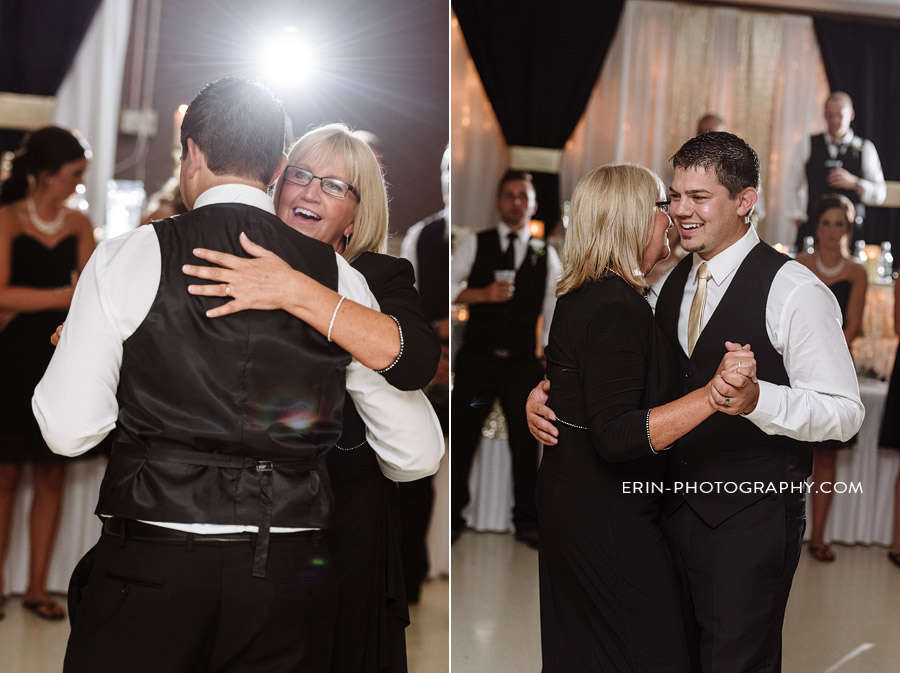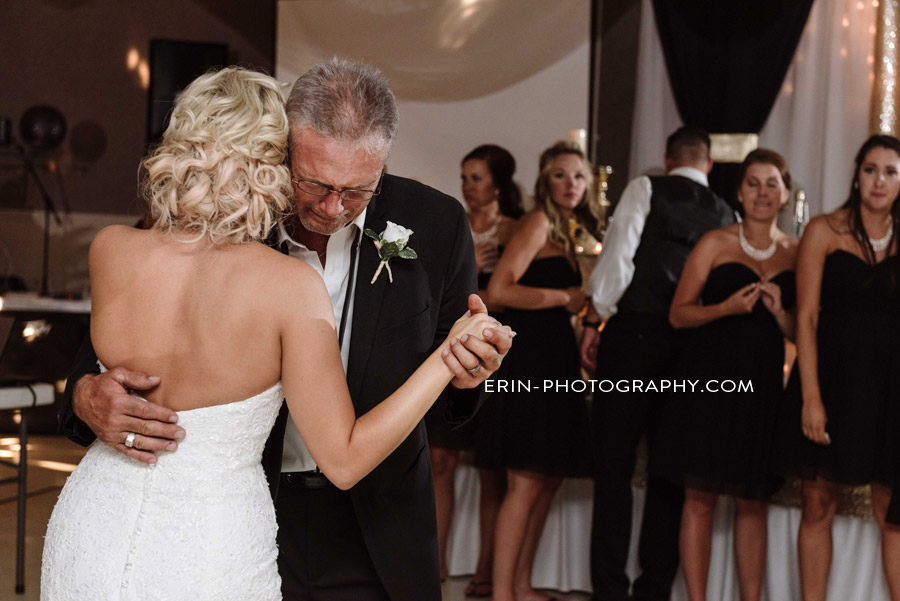 Ok, before we get the party started, a little story again.  Ali and Tony wanted a way to honor Angie, who was ALWAYS the life of the party.  After the parent dances, Ali and her dad again took the floor to the song "You Should Be Here" by Cole Swindell.  As the song went on, Ali's brothers and Tony joined them and a photograph of Angie and Ali was projected onto the screen from the day they got her wedding dress.  The fact that Angie got to see Ali in her wedding gown has given her so much comfort during the planning and it was the perfect way to celebrate Ang.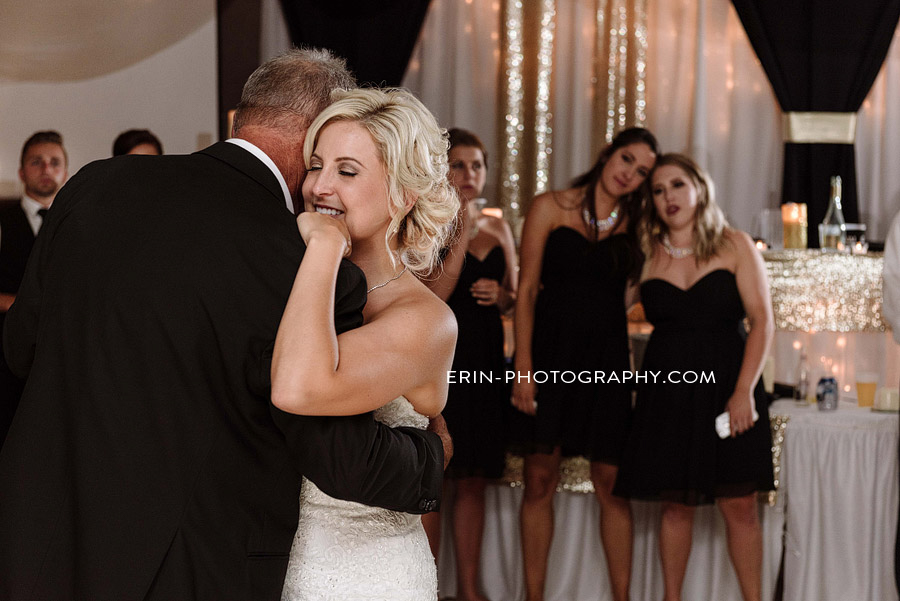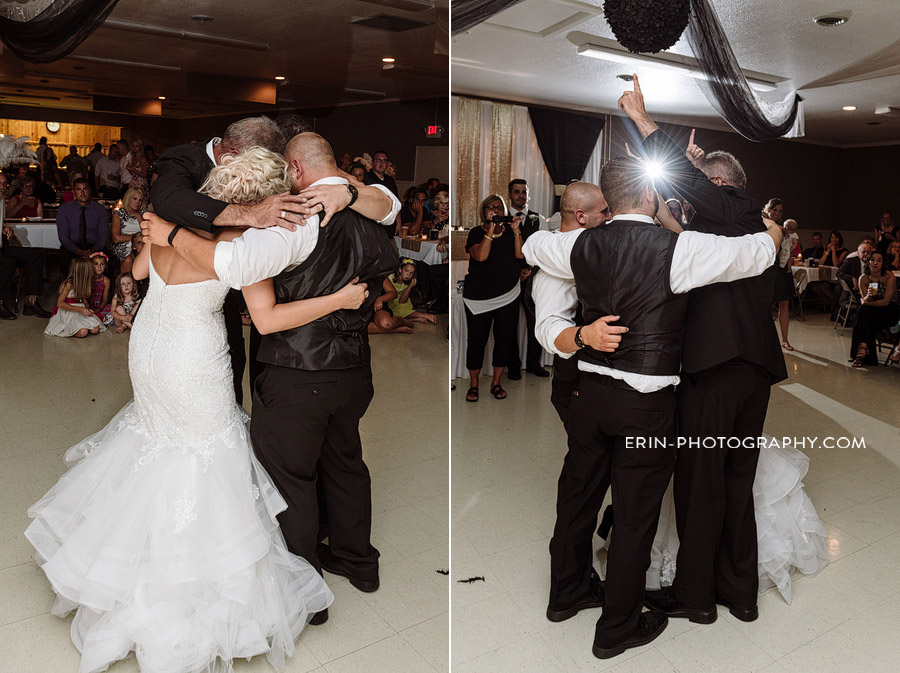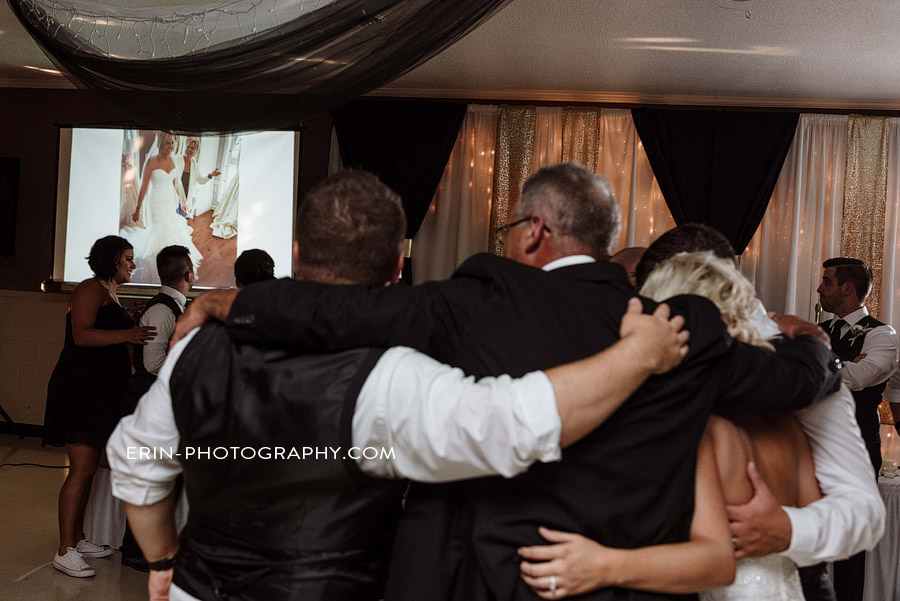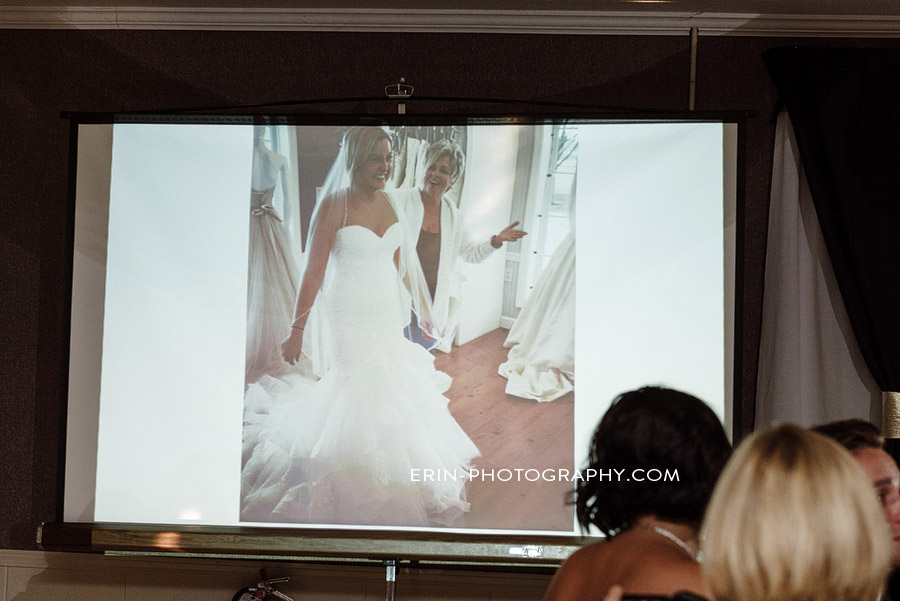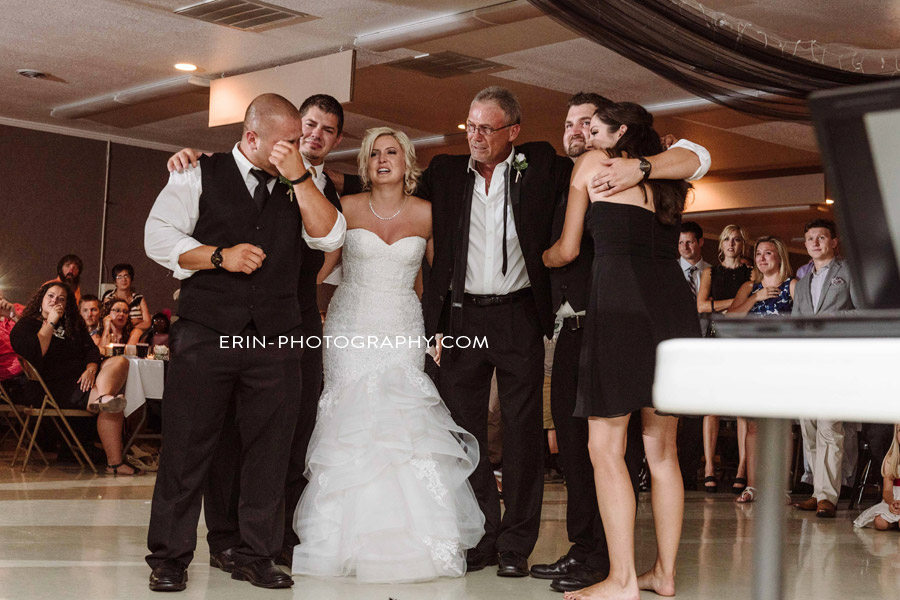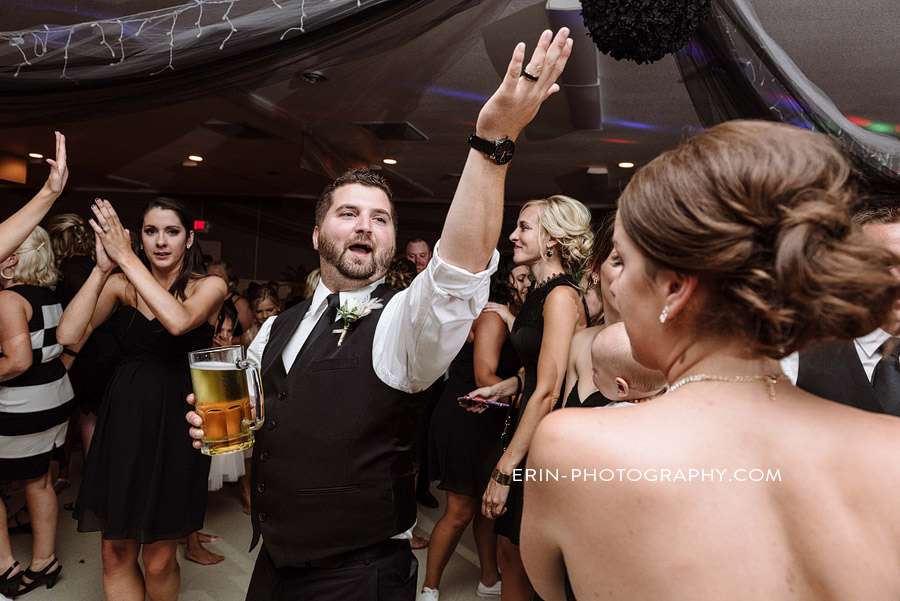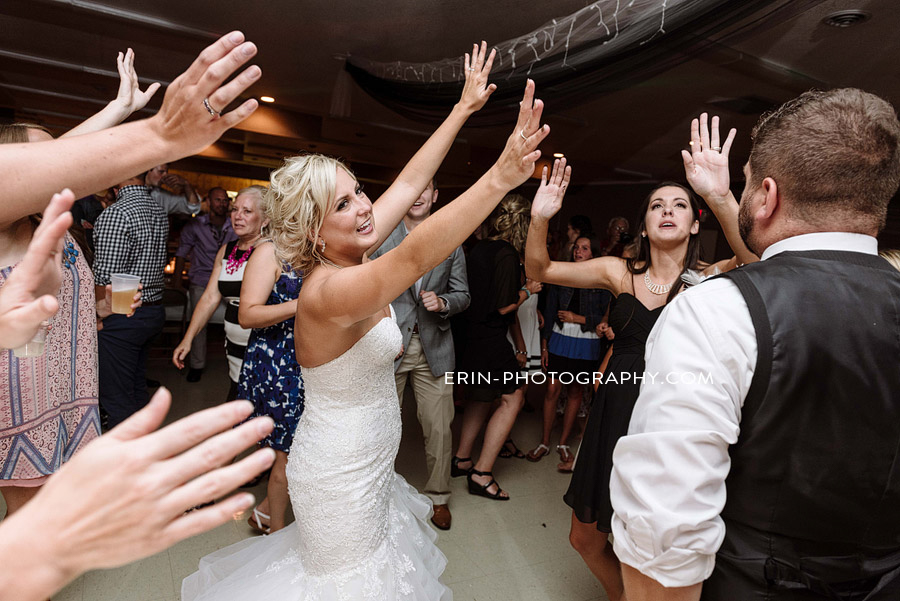 NOW ONTO THE PARTY!!!!!  Paradise By the Dashboard Light was the first song of the biggest shin dig Convoy has ever seen!  The dance floor was PACKED all night-good gracious let's do it again!!!!!!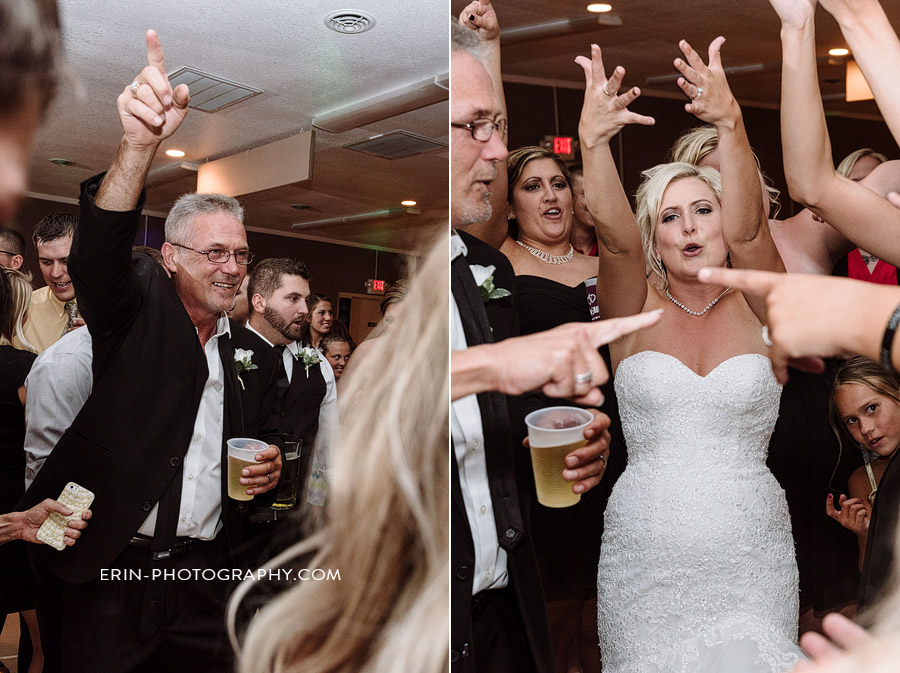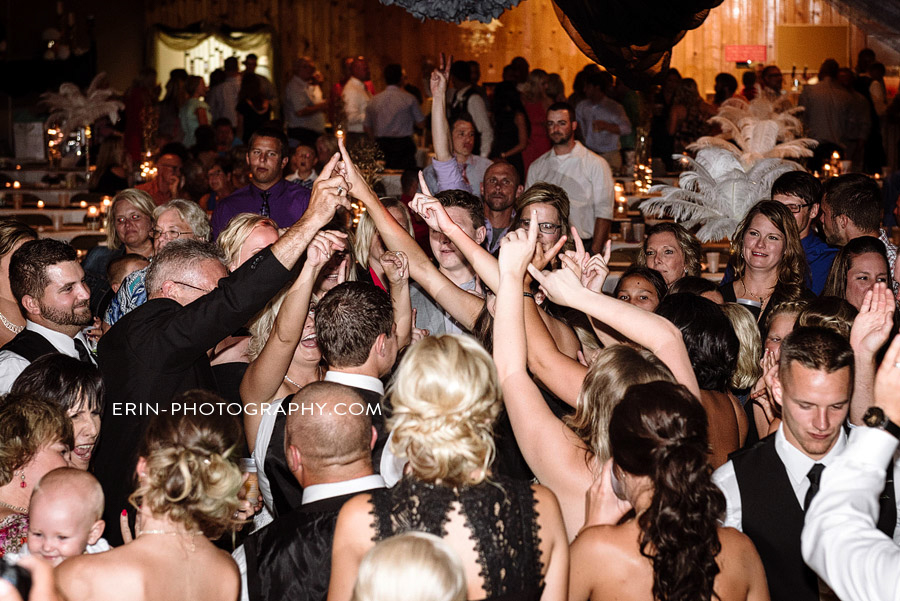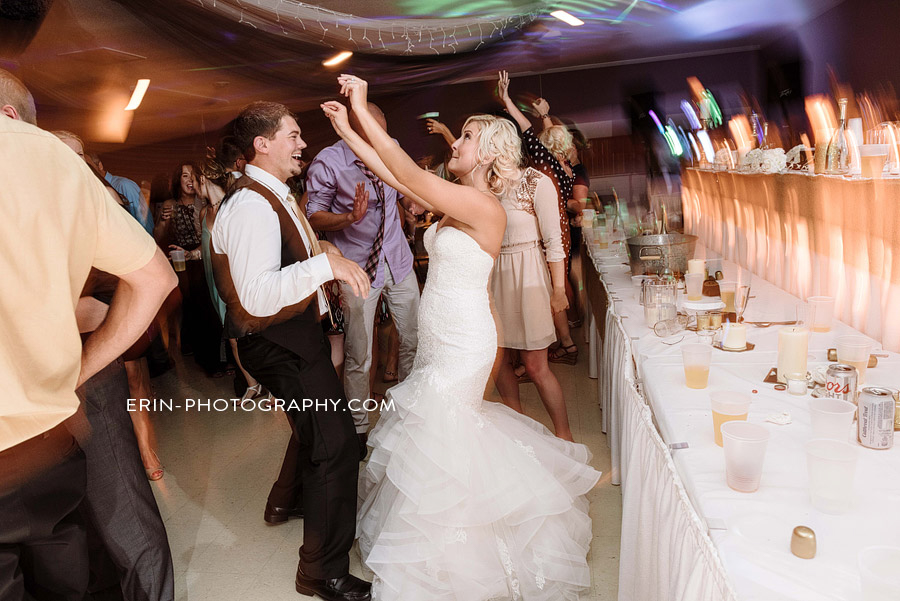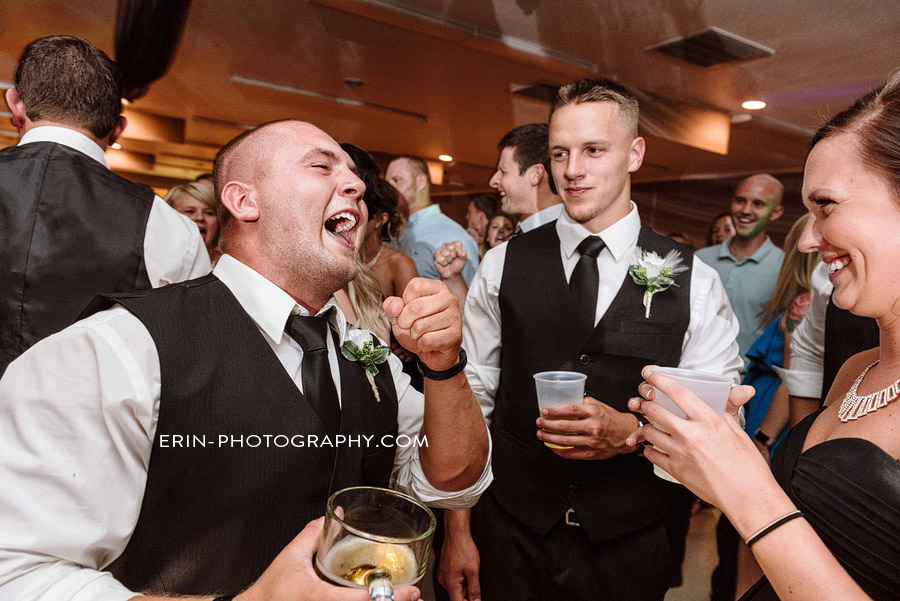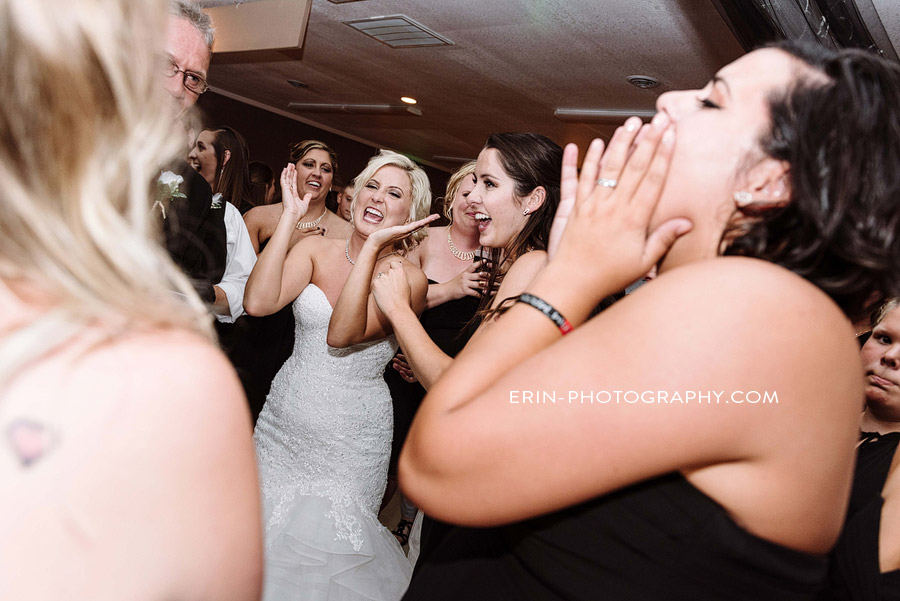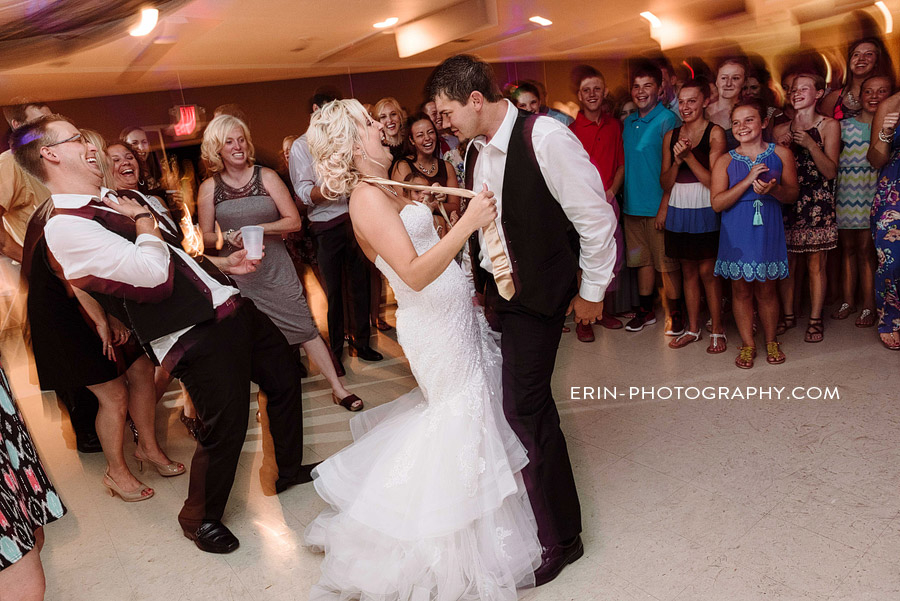 Ali and Tony-what an amazing day.  I have had so many people ask about you guys and ask how your wedding went and I always tell them "It was perfect!"  You already  know how much I love you both, but I'll say it again.  These last few months of planning have been, difficult, wet (engagement session in the sleet!), exciting and I truly loved every minute of it.
You two are an amazing couple and I will forever be thankful that I got to walk along side you for it all.  Cheers to a lifetime of love and dancing to "My Boo" like no one is watching!!!!