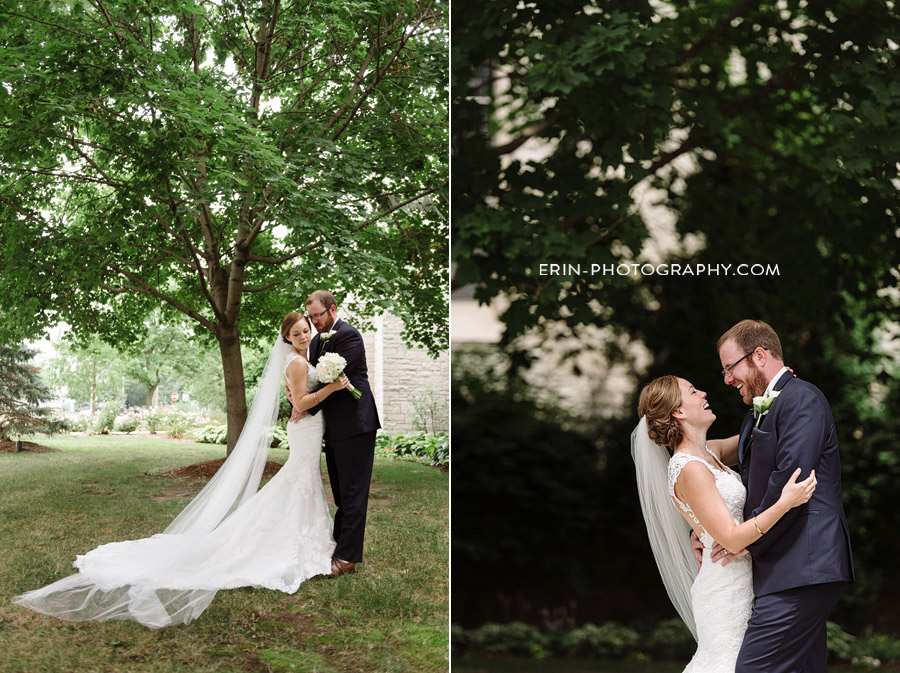 To say Chloe and Ryan are dream clients would be an understatement.  They literally came to me and simply said "do your thing."  I can't think of a greater compliment.  I had their trust before I ever picked up my camera-and every second I have gotten to spend with them has been easy and FUN!  I got to know both Chloe and Ryan a bit better last summer, when they were both in a wedding I photographed/planned/lived and breathed ;)  They were part of the crew that made up a fun and memorable wedding party and from that day on, I hoped I would get the chance to be a part of their wedding too.  When that day came, they called and chose one of the few dates I still had open this summer-I was thrilled and the day could not have been more flawless.  Ok, I'll shut up and let you look already!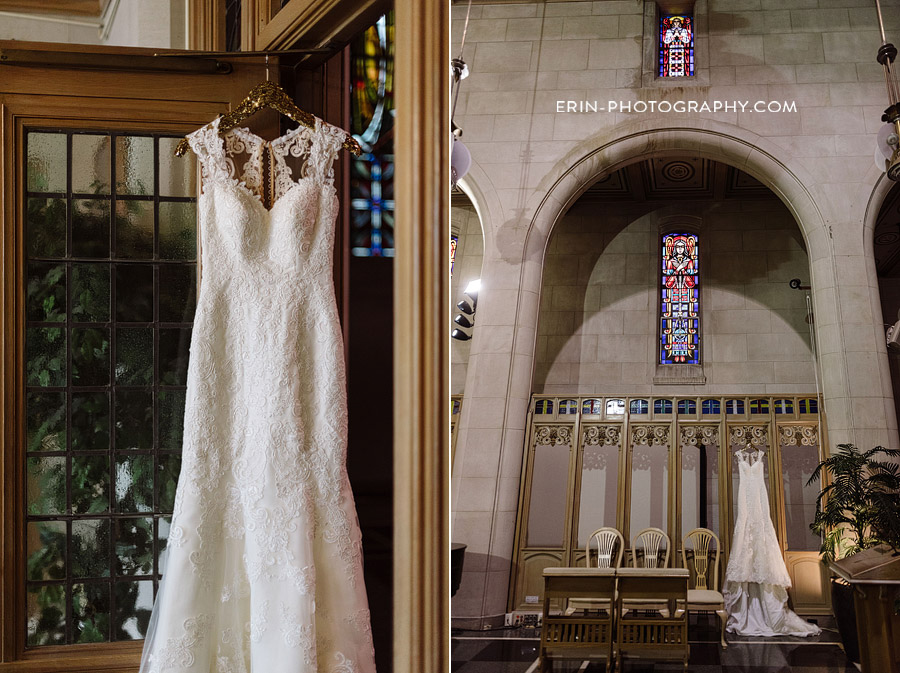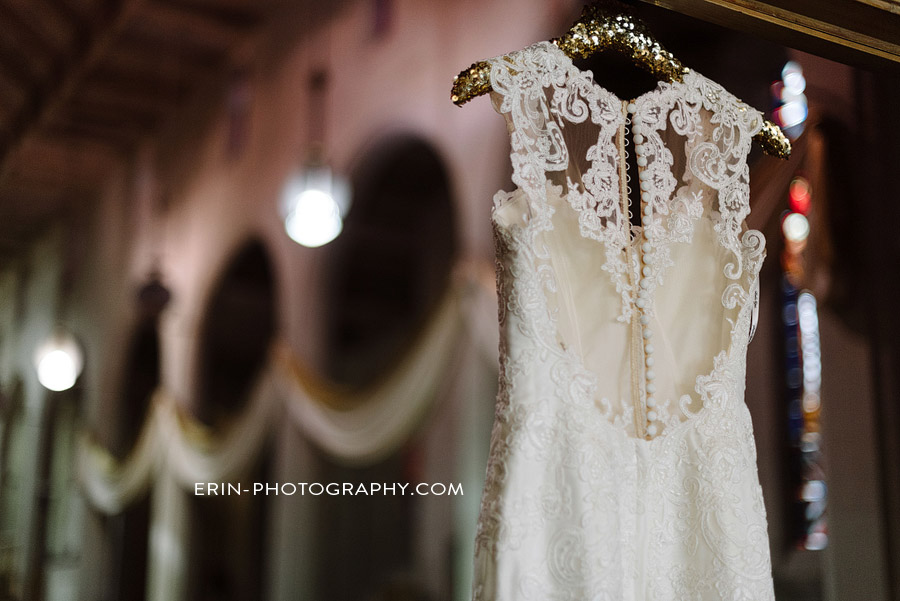 Chloe had sent me a picture of her gown months before the wedding and I was so freaking excited with her choice-illusion back gown AND a cathedral veil-oh yeah.  I'm pretty sure cathedral veils are my love language ;)  During the detail photographs, Chloe showed me this bracelet she had made and was the only jewelry she wore that day.  It was engraved with the words from a note that her Grandpa Fred had written to her-it was the most beautiful tribute and without a doubt the perfect way to keep her Grandpa close to her on wedding day.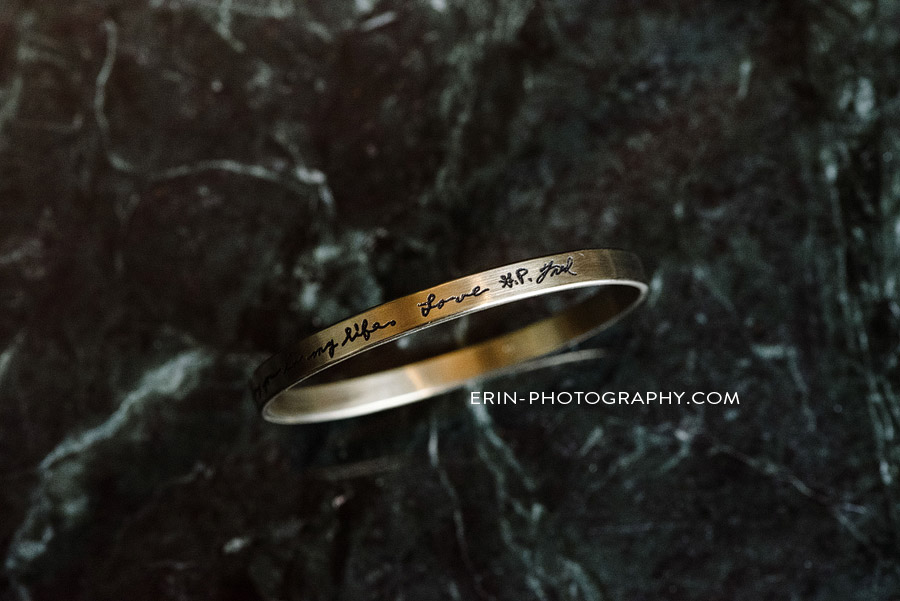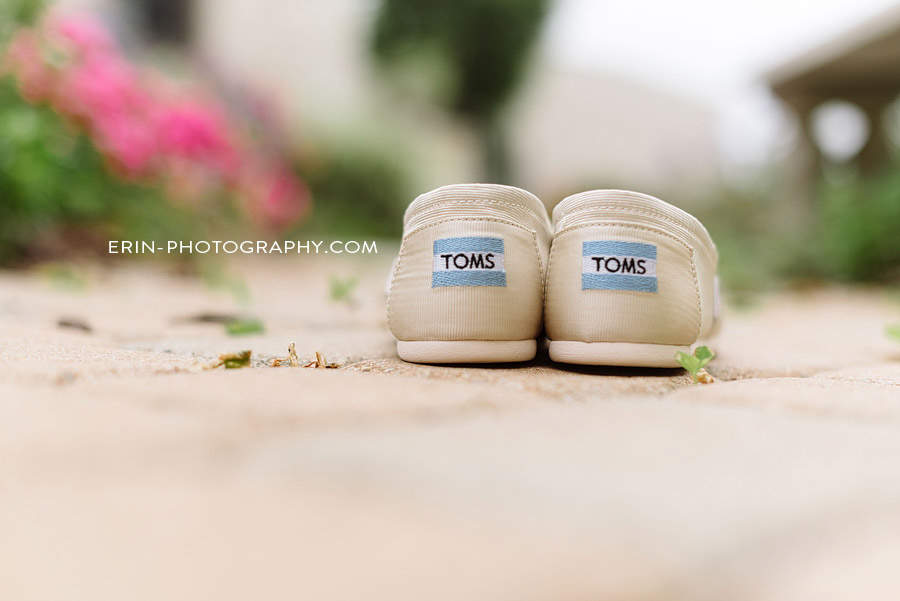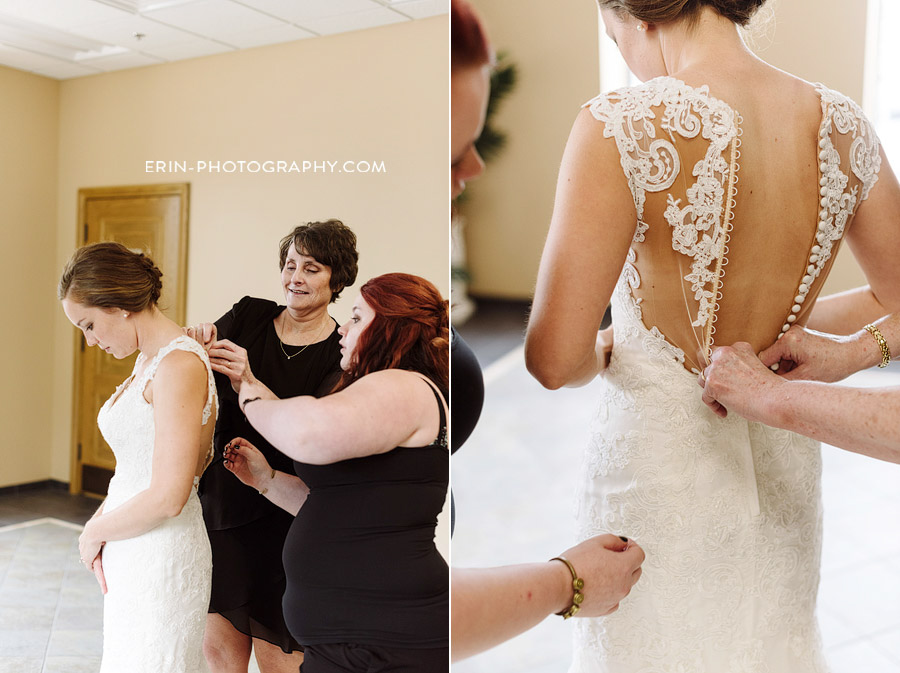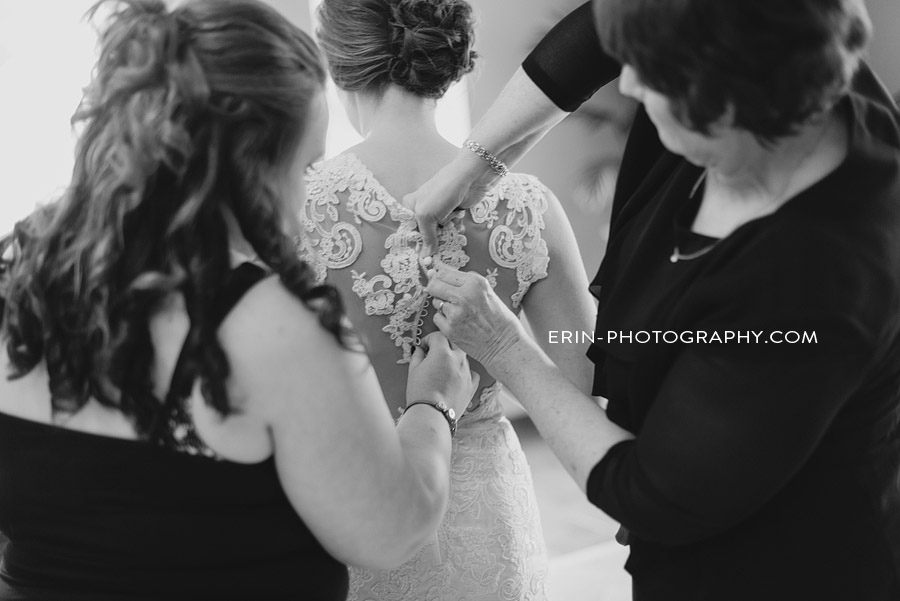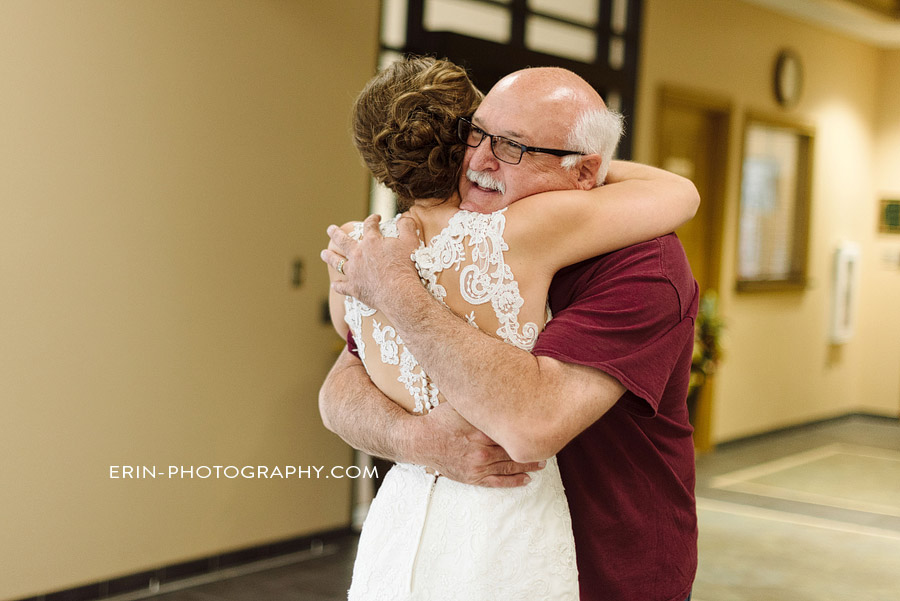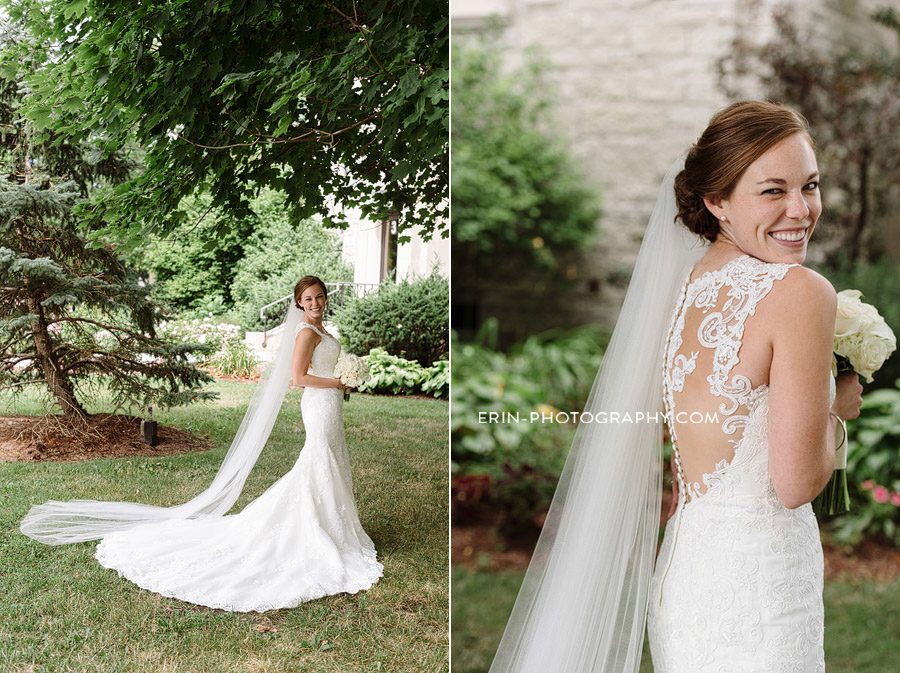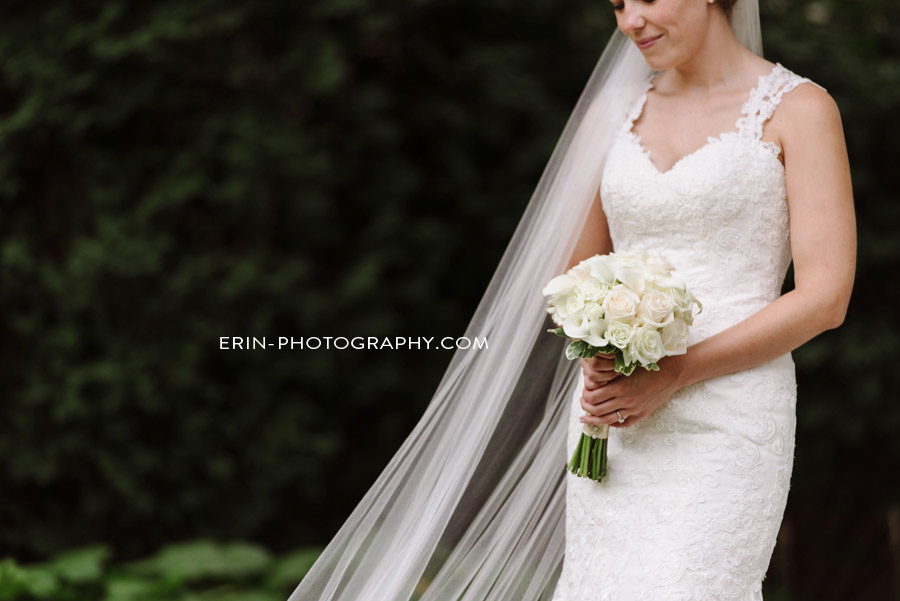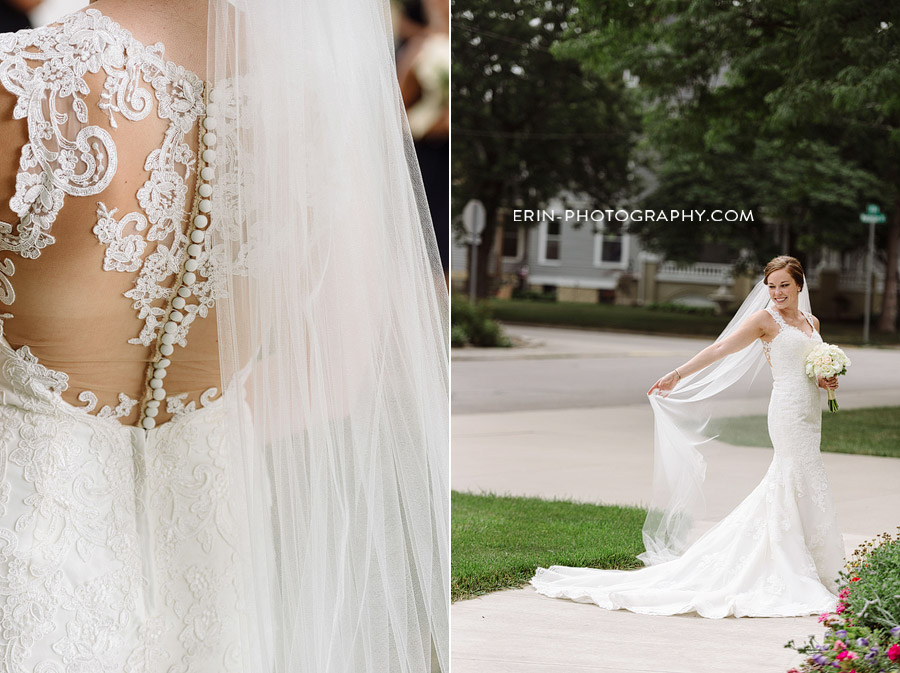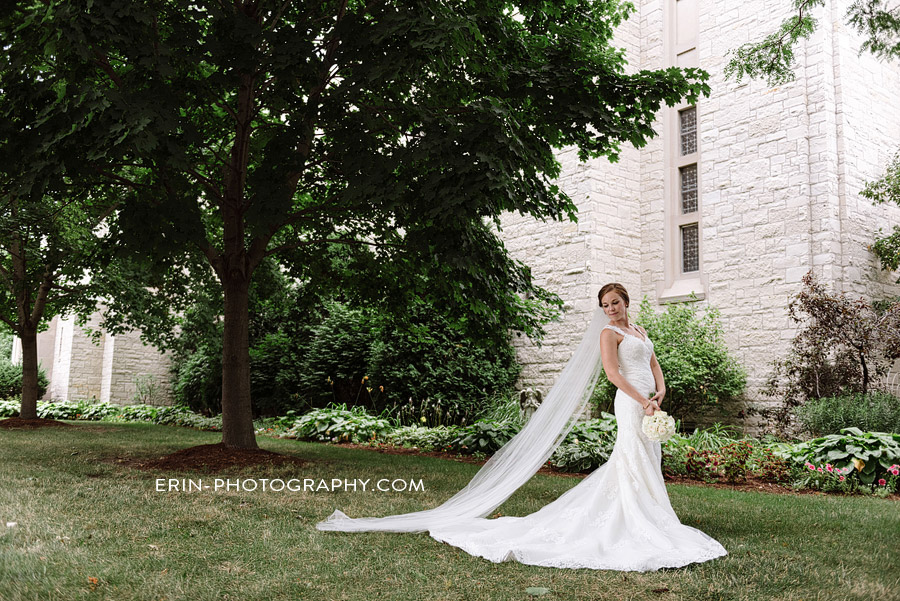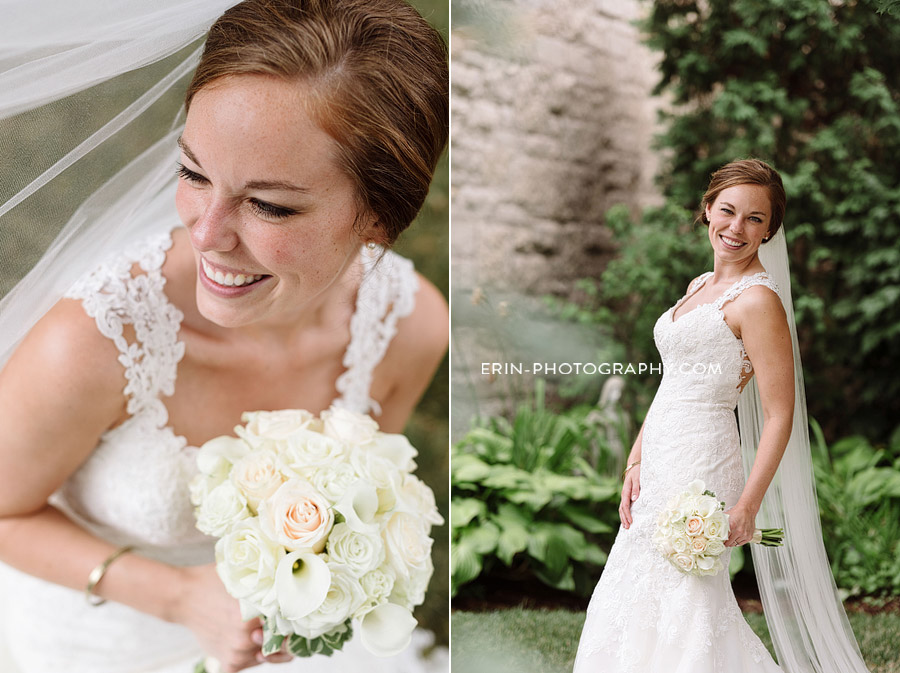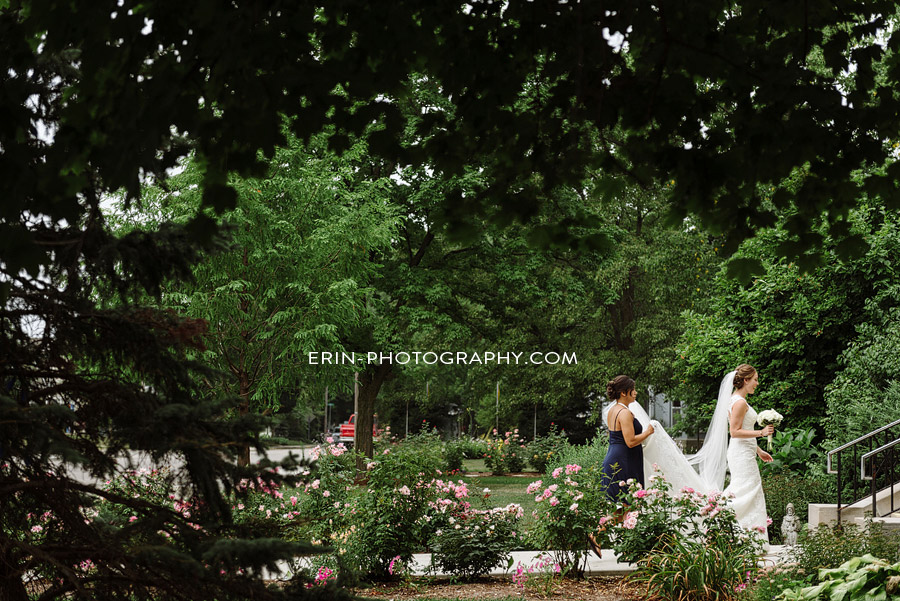 Ok, I'm going on record to say that navy suits are my new fave-DANG Ryan you look good :)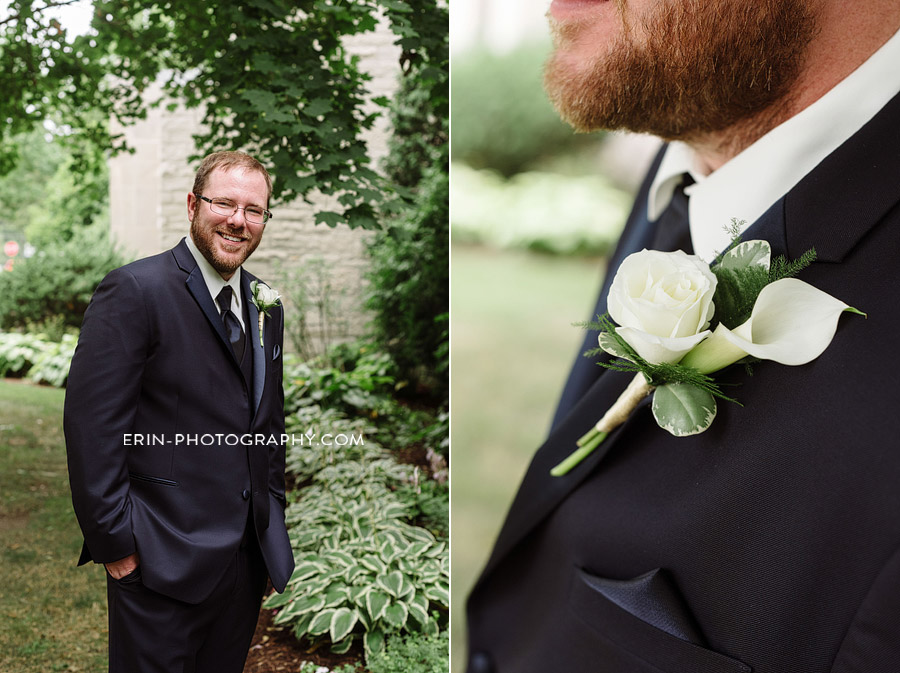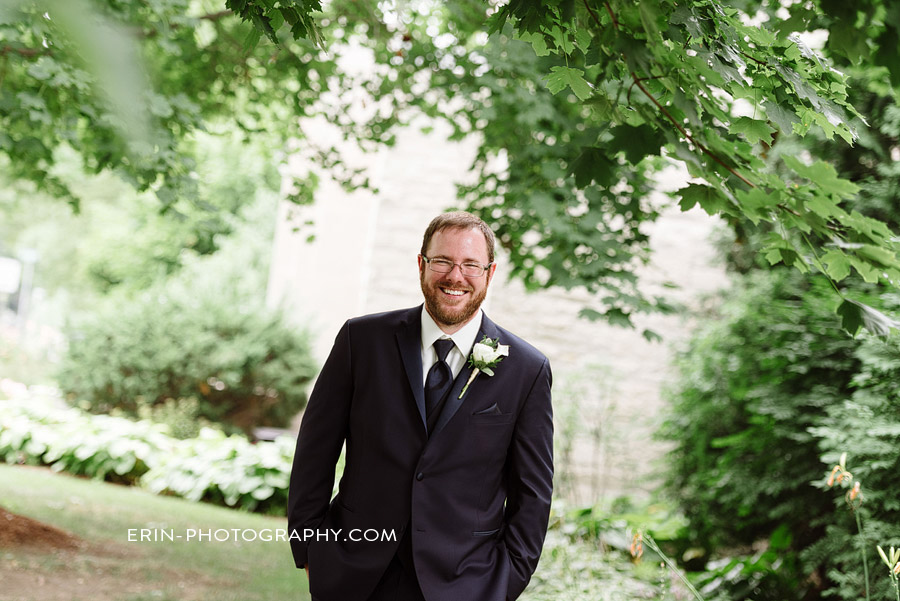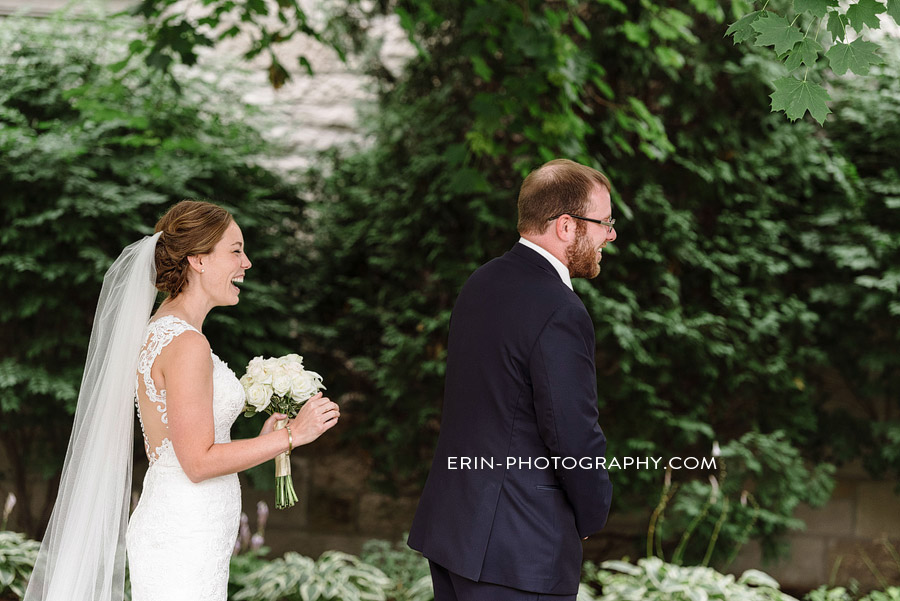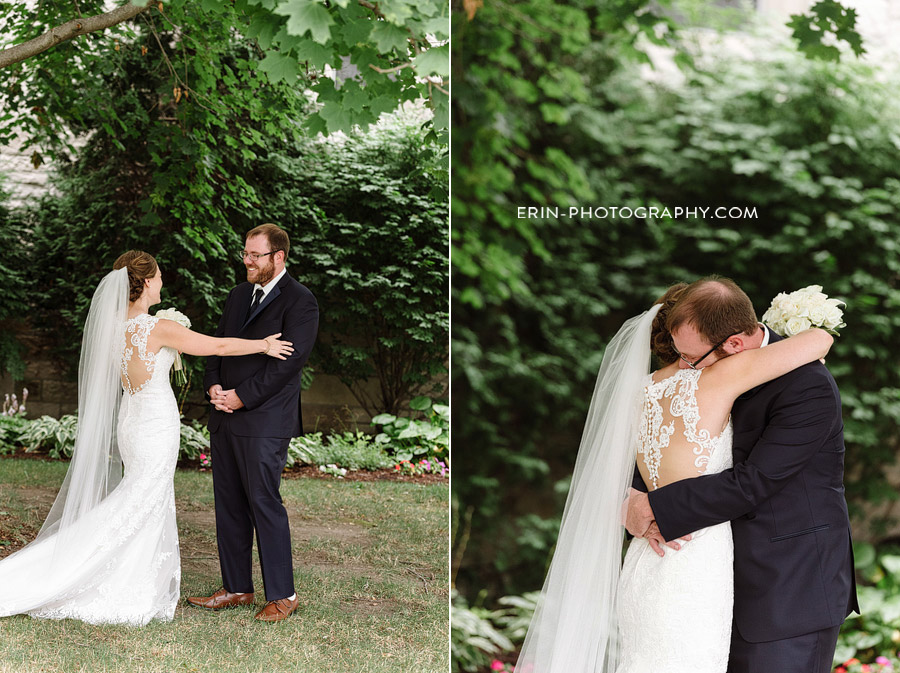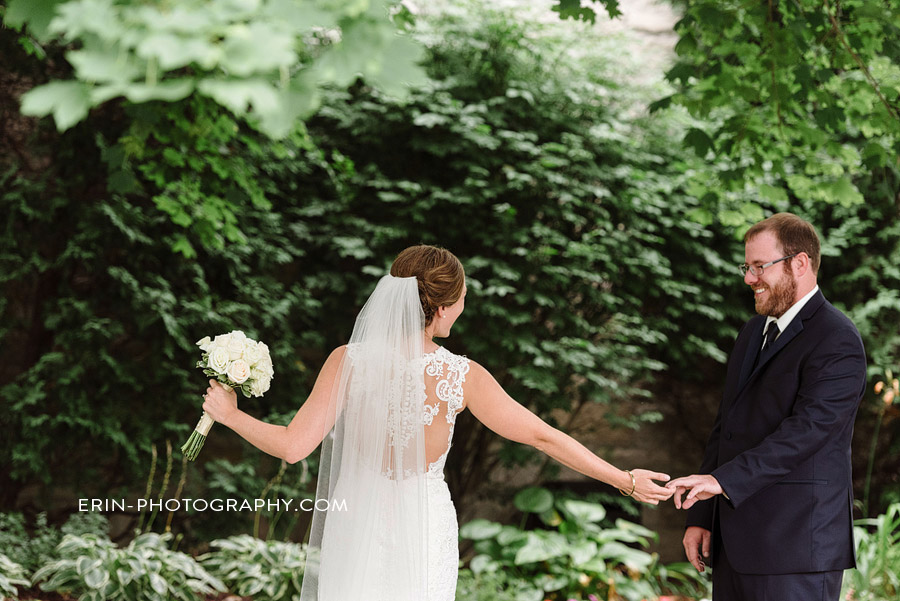 Their first look was so dang fun!!!!  And that's when the arms up on Chloe started and never stopped-watch for it!  She actually broke the strap on her gown by the end of the night from all the arms up celebrating!!!!!  You guys, I don't think I have EVER seen a more joyful bride!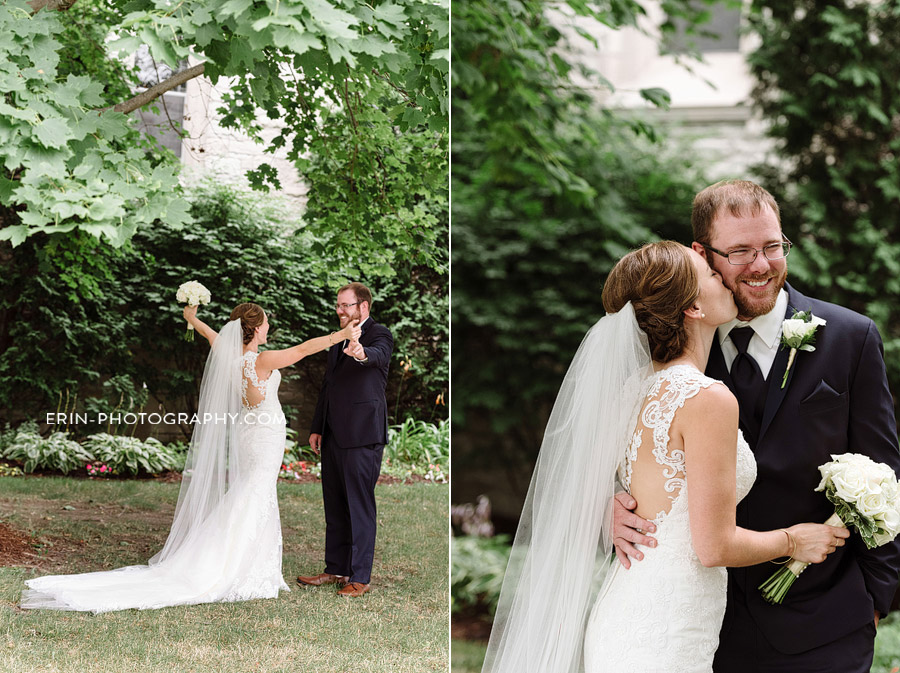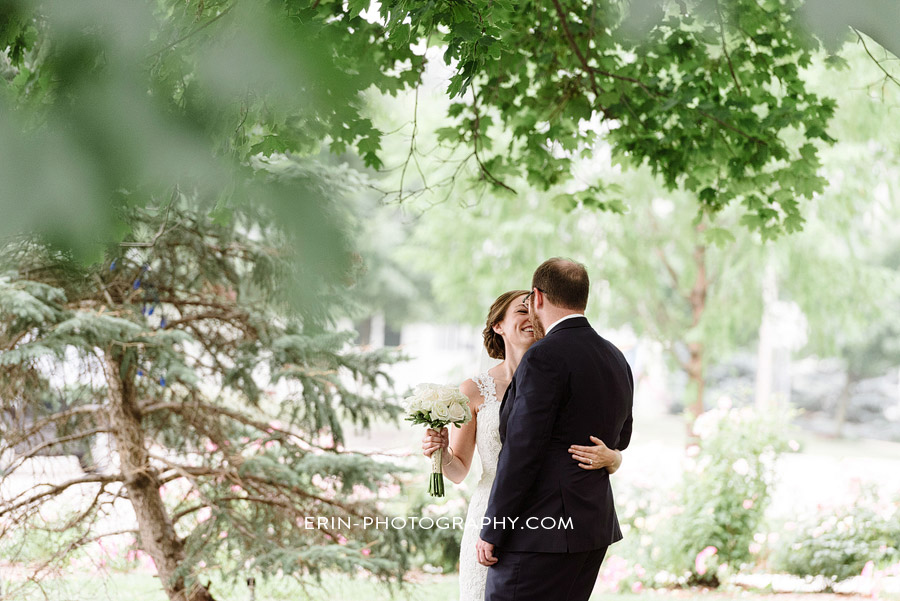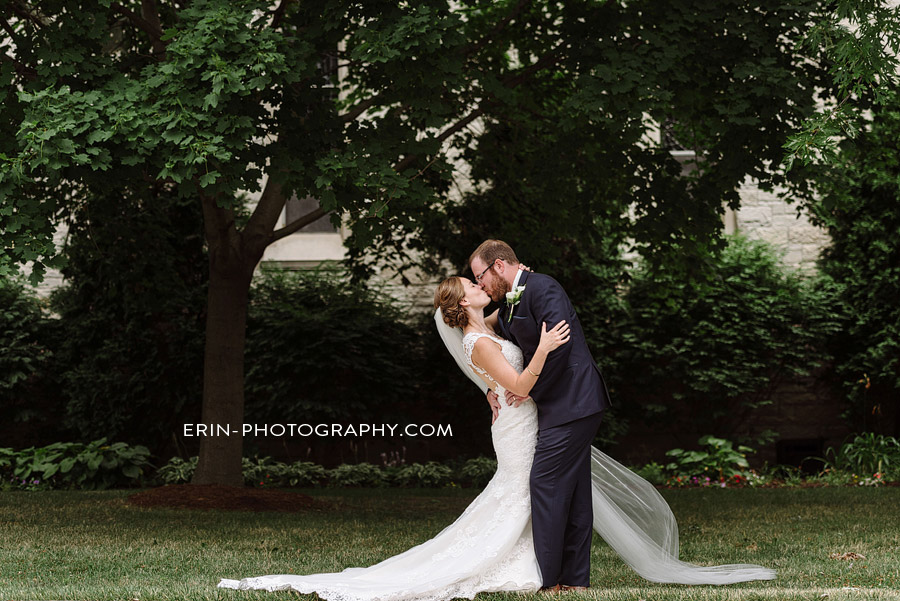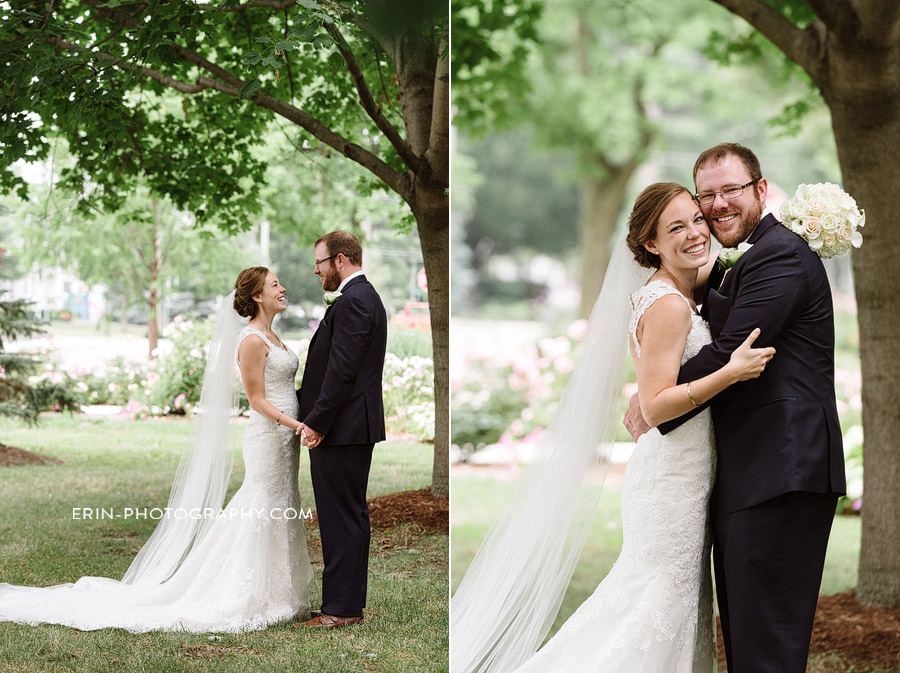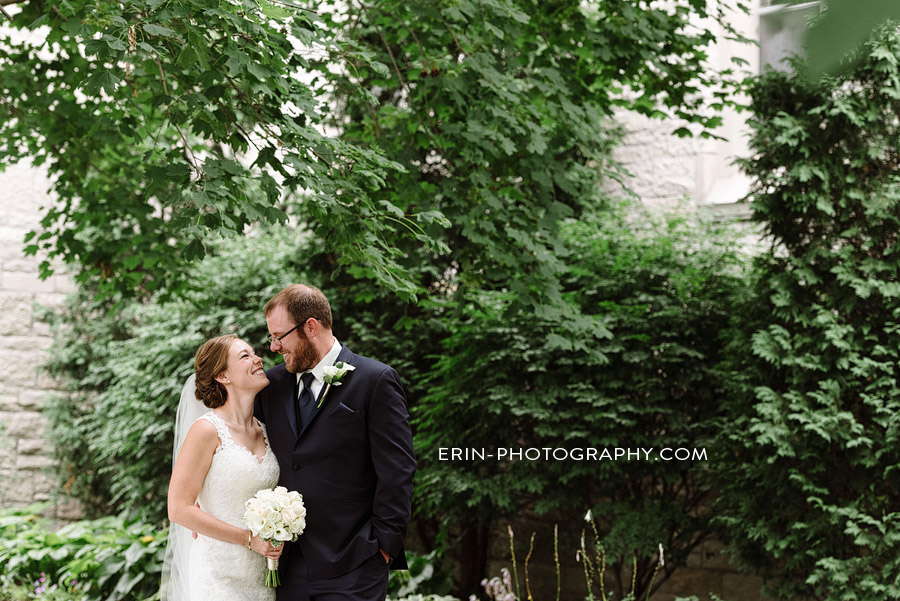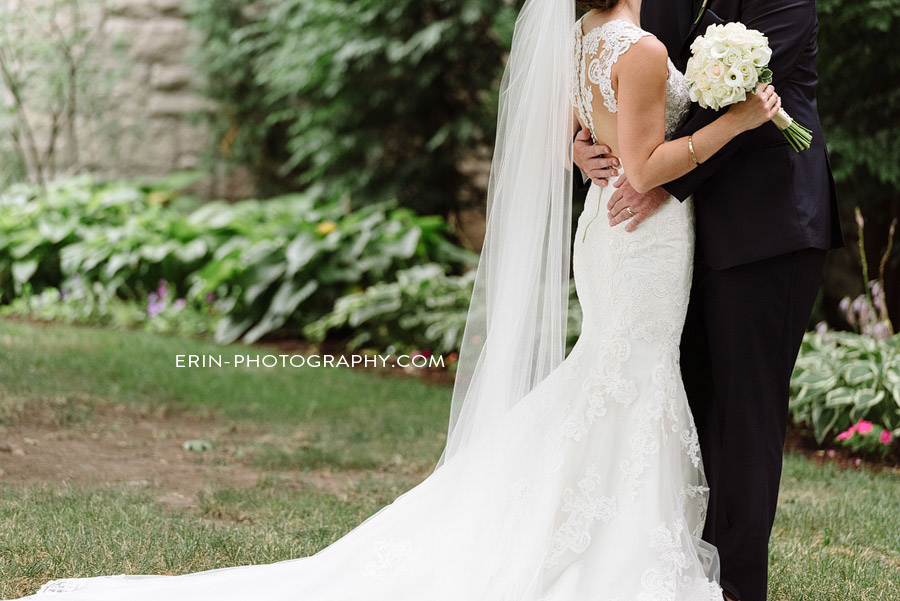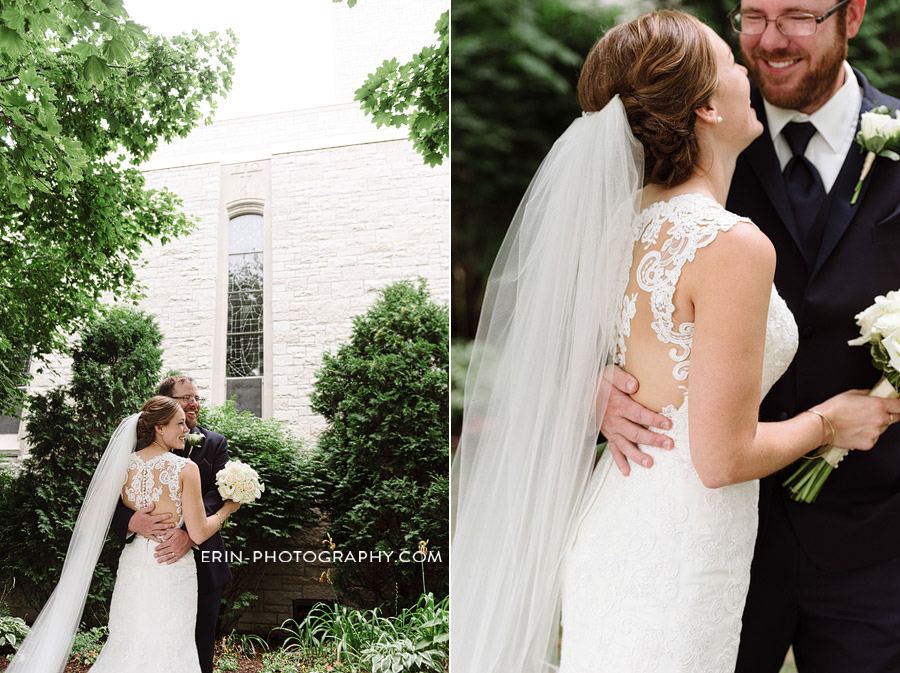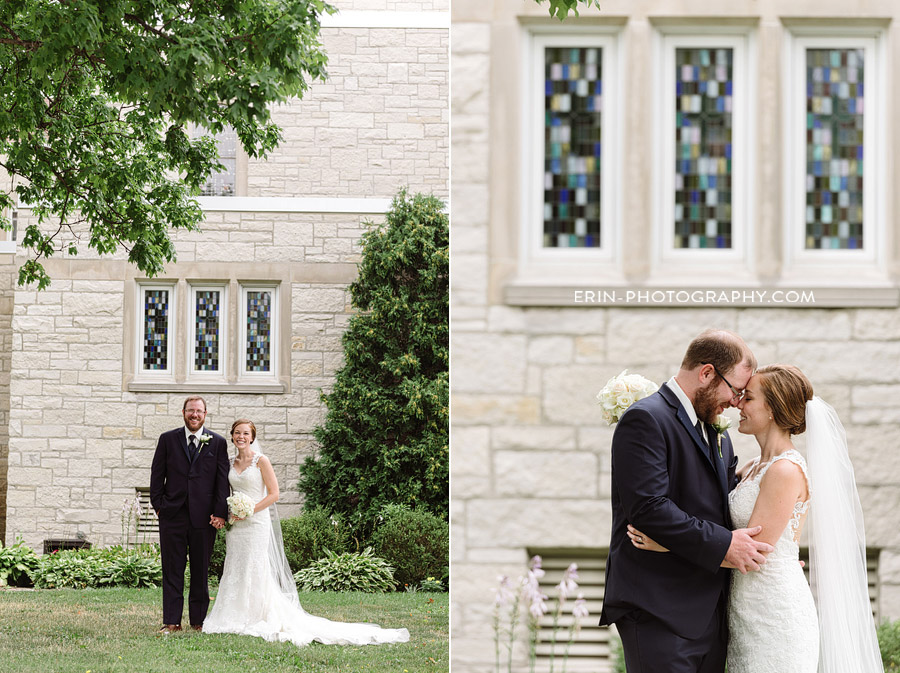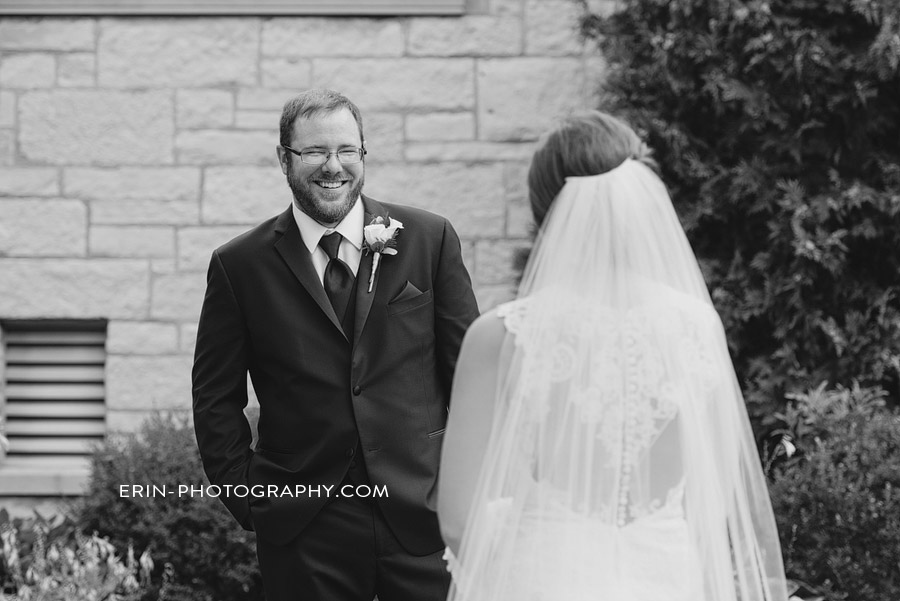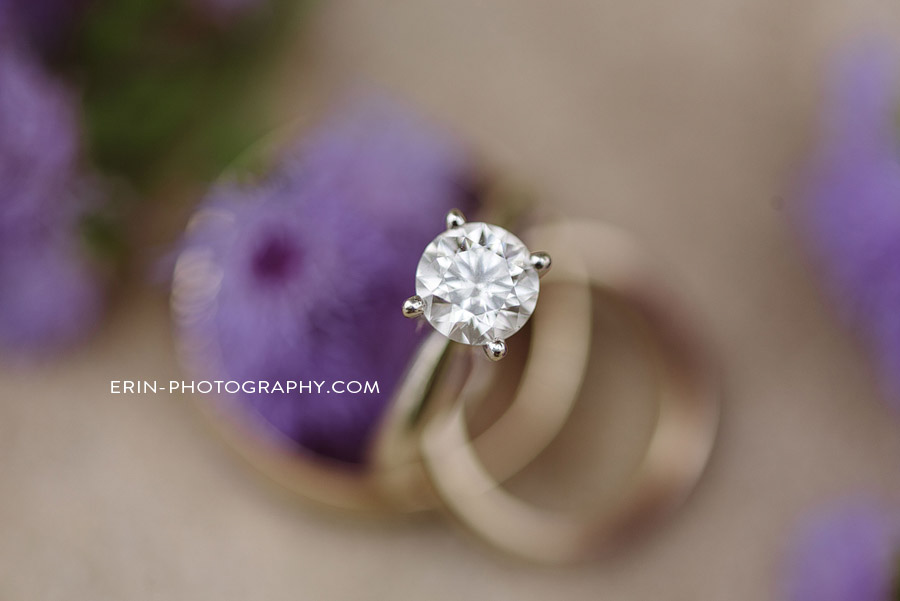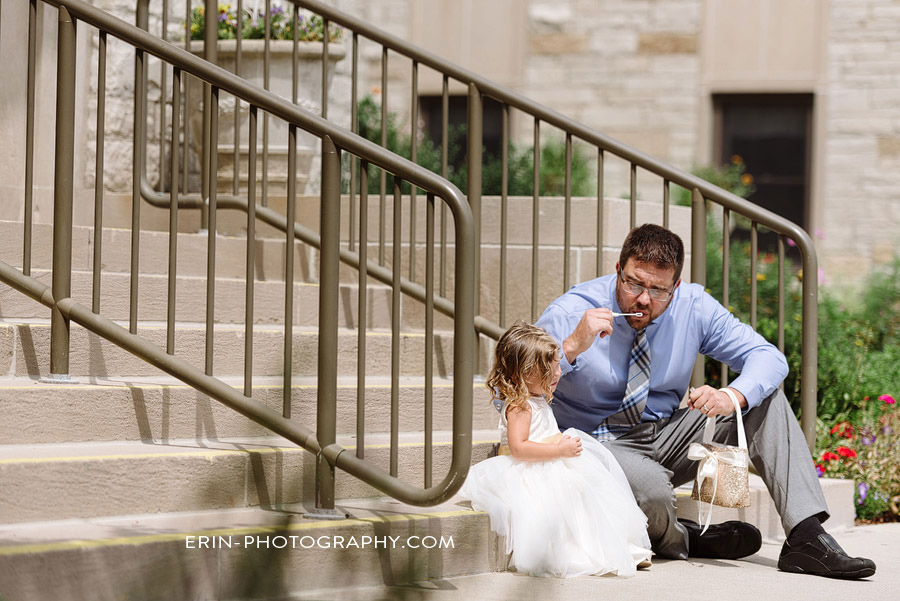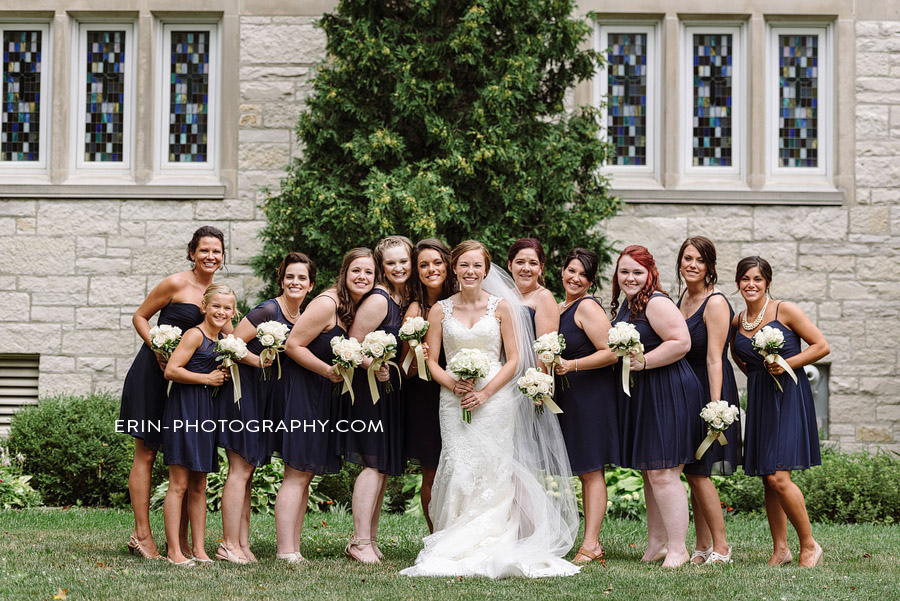 This has been the summer of HUGE wedding parties and they have all been so fun and kind-this one was no exception!  And look-we have a Baby Rakoonz sighting below!!!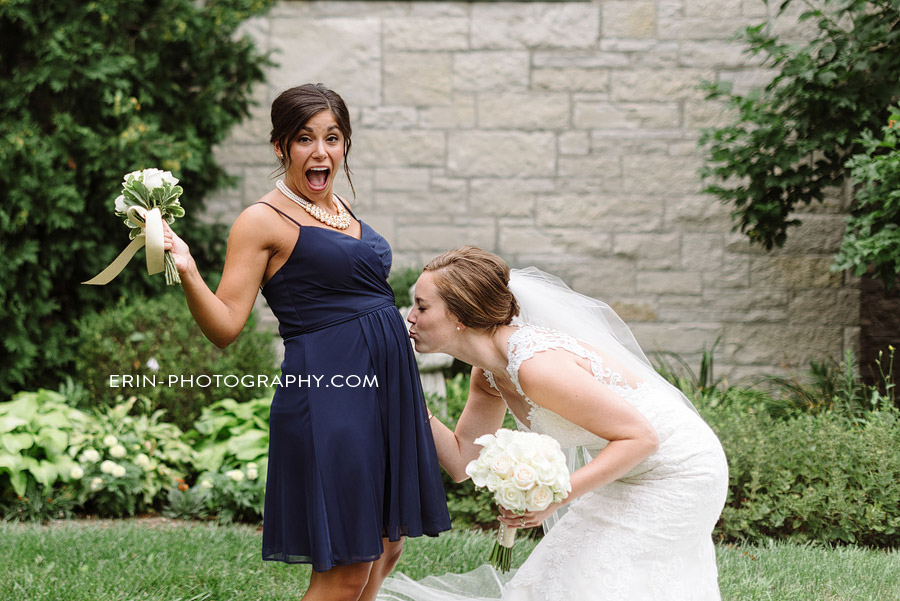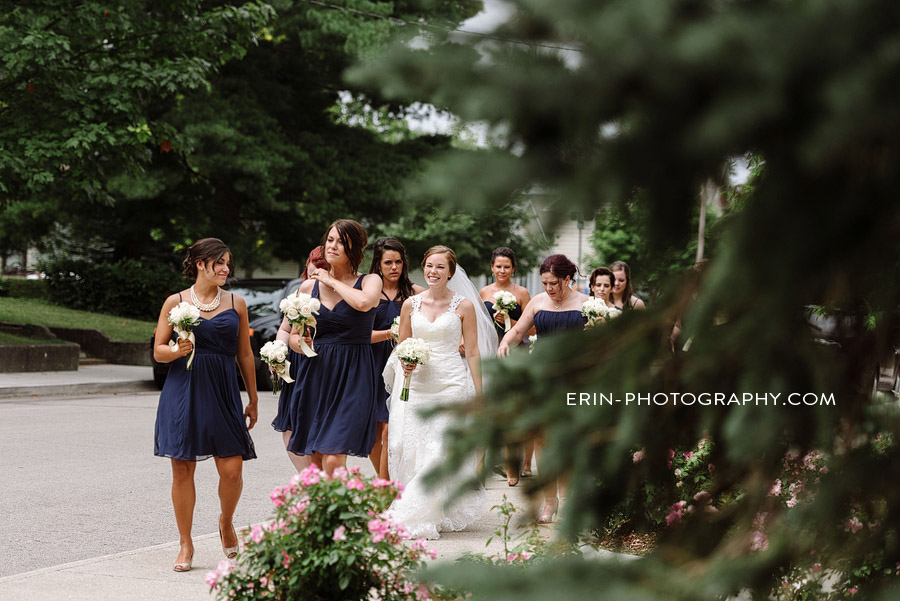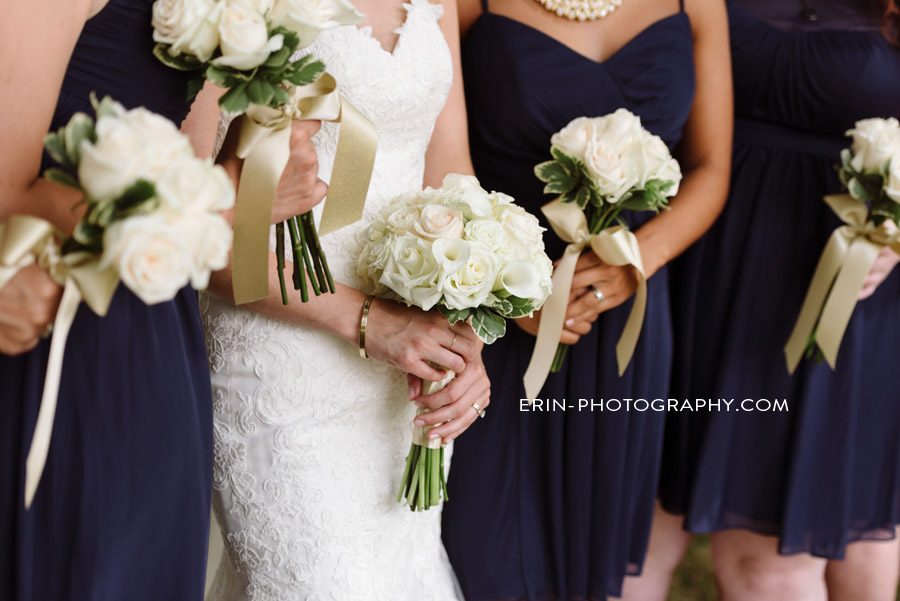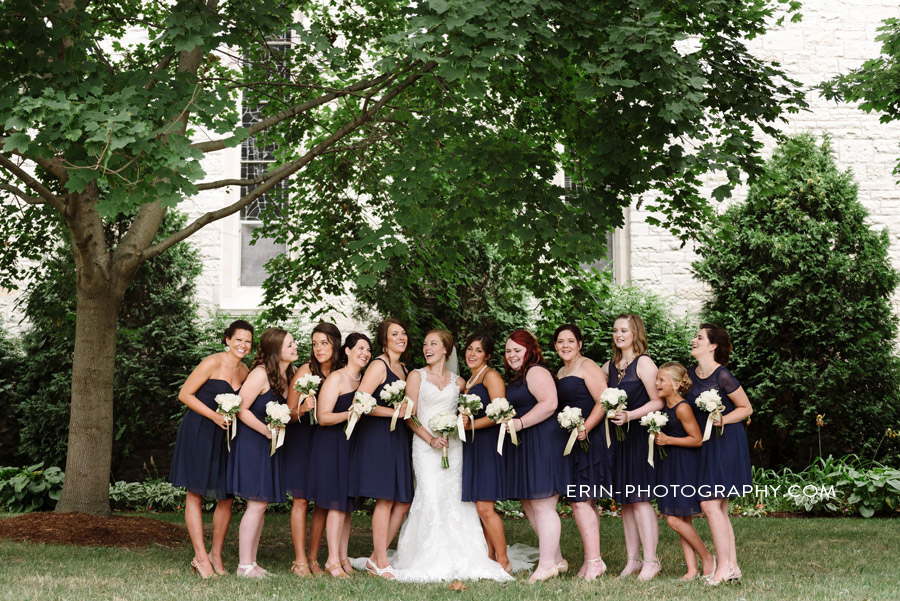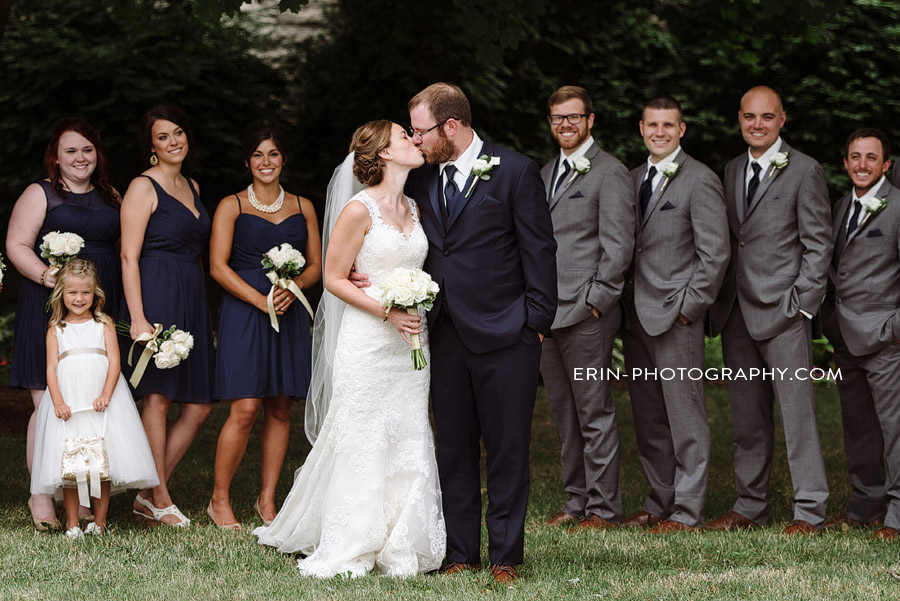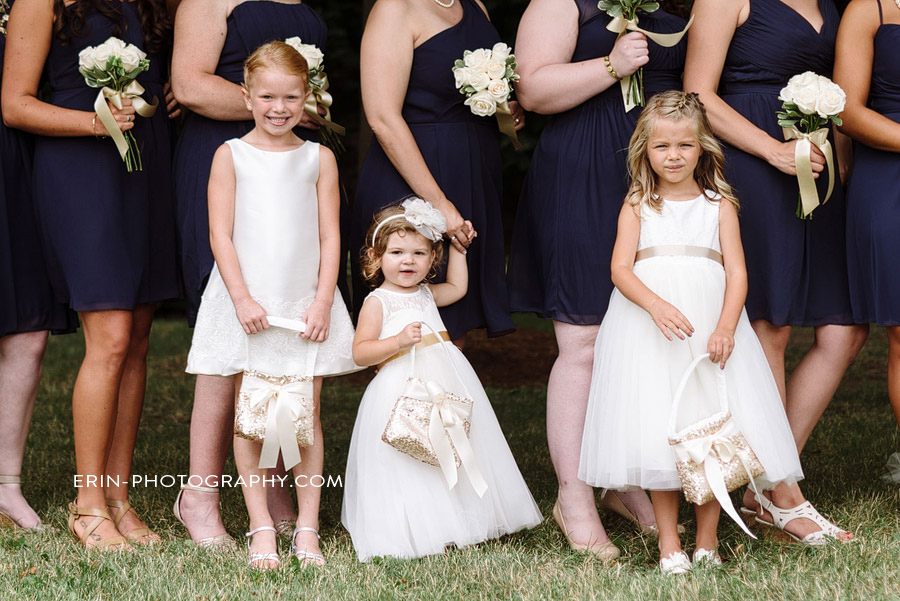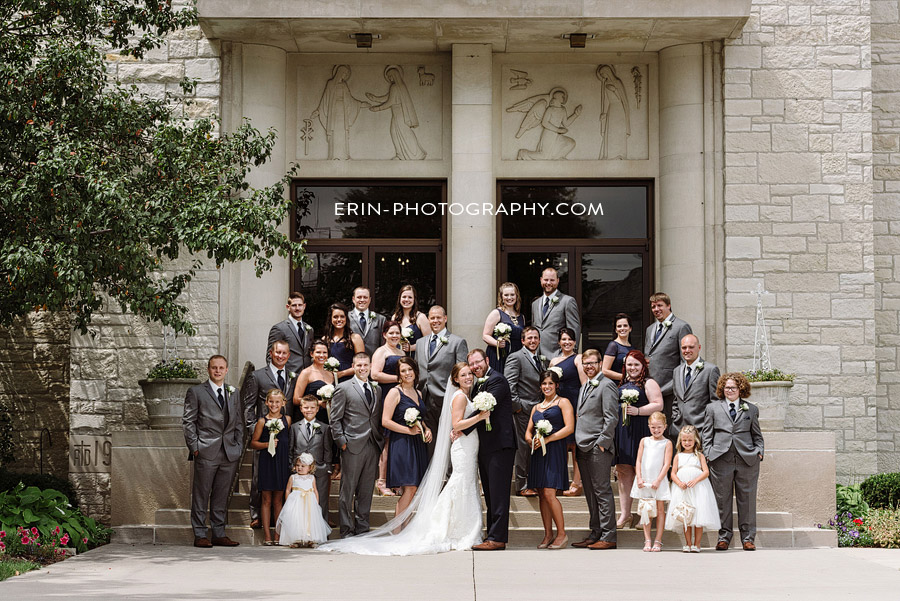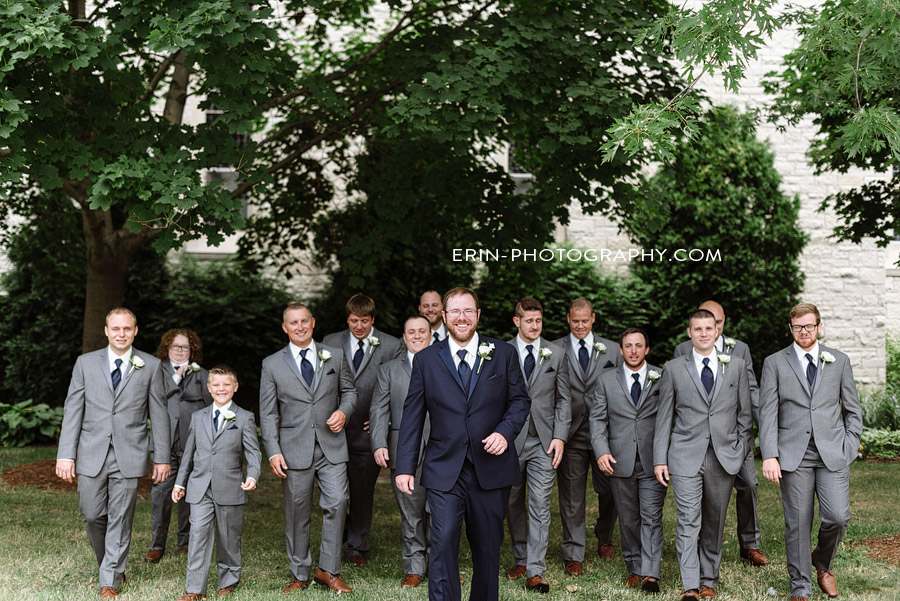 One of my favorite groomsmen shots above-I love Ryan's smile!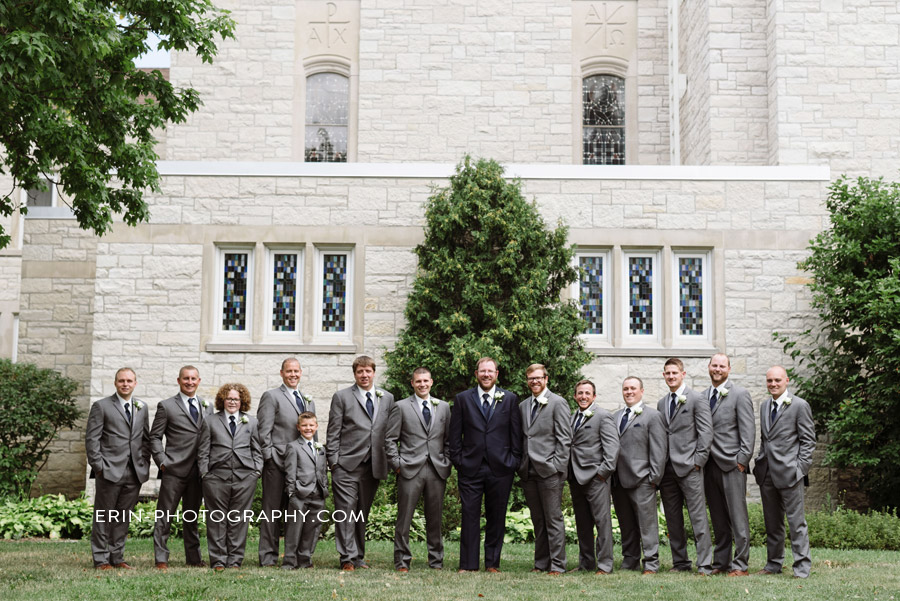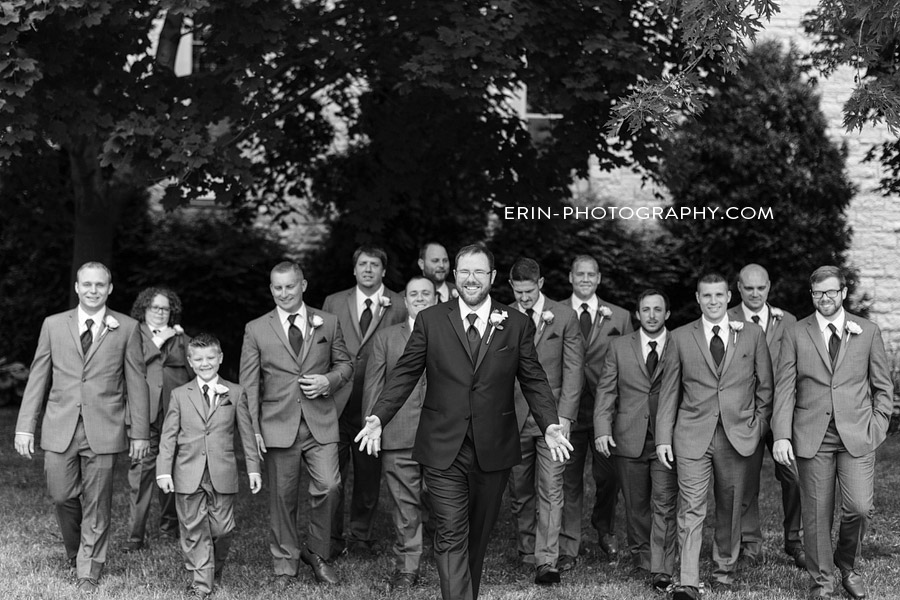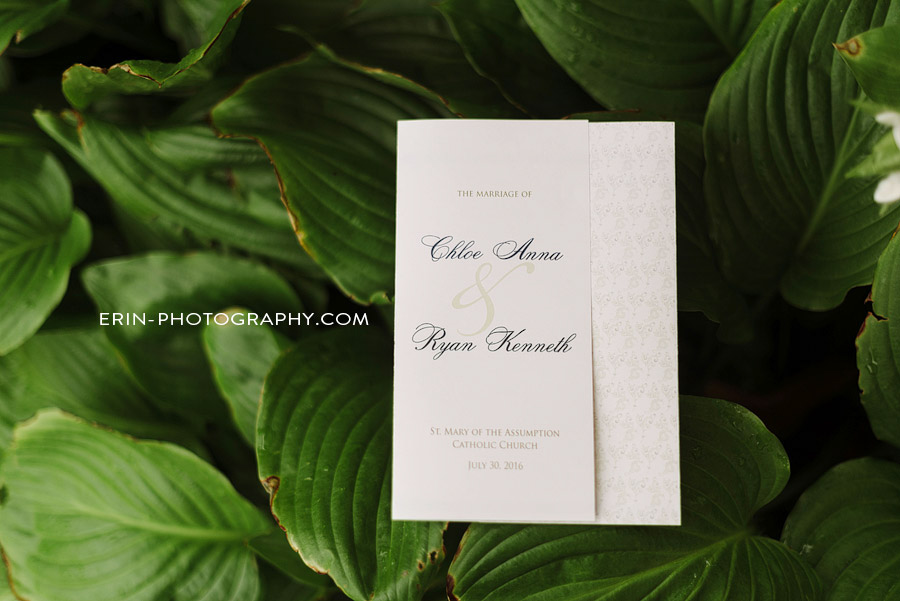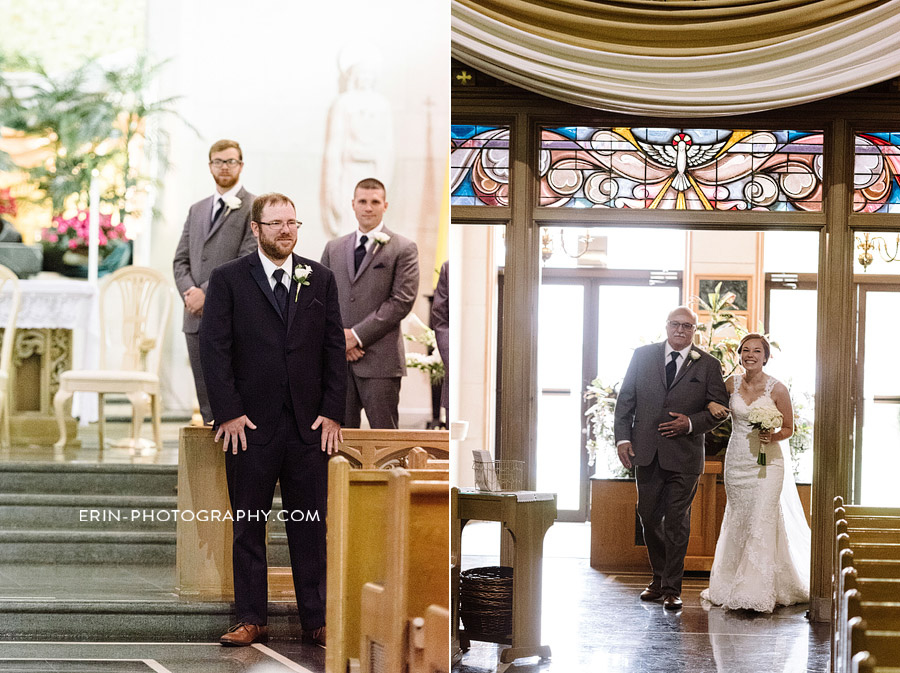 Oh my gosh-Ryan's nervous hands are my favorite thing in this photo. And this just shows that the emotions of your bride coming down the aisle aren't lost if you choose to do a first look!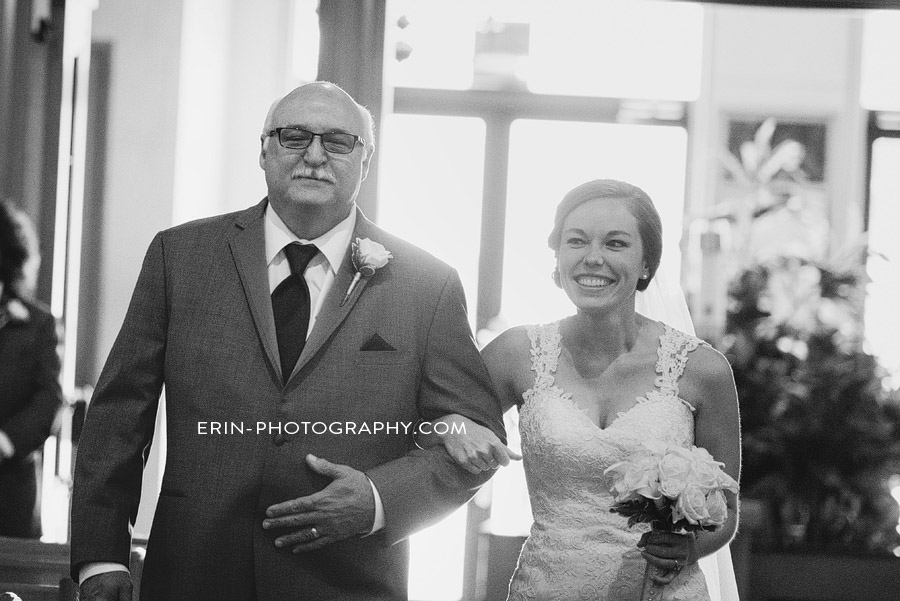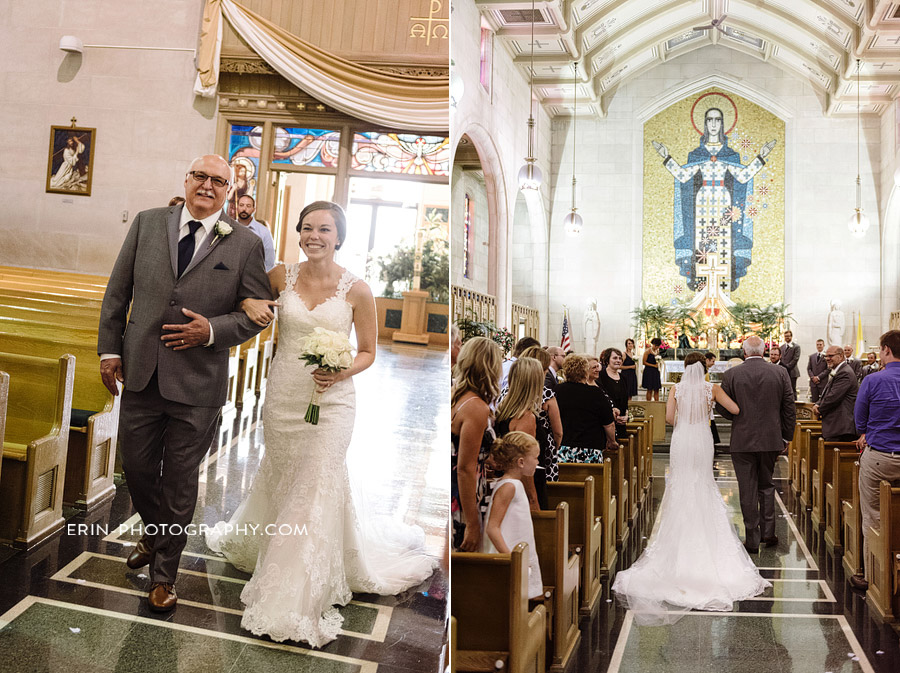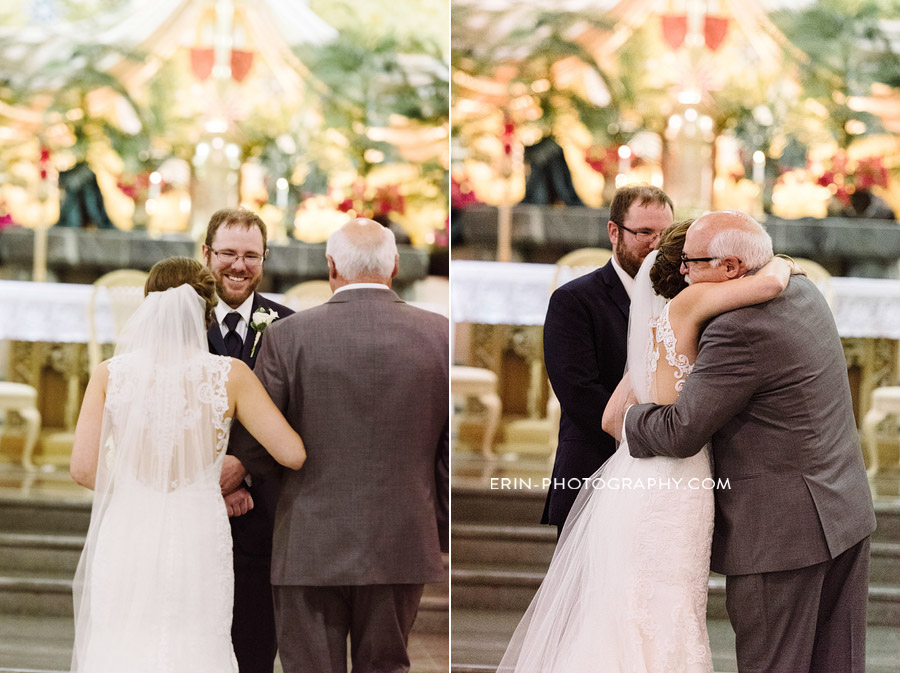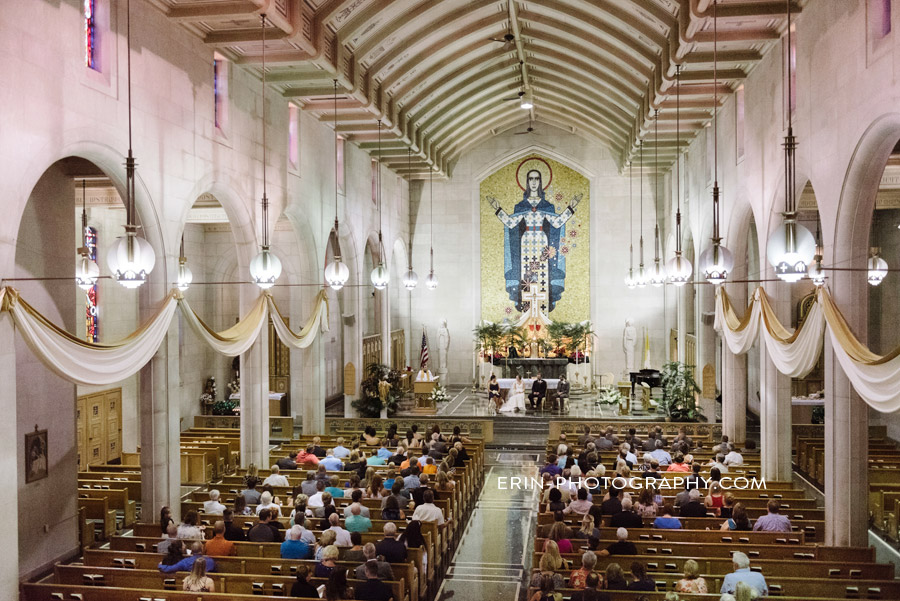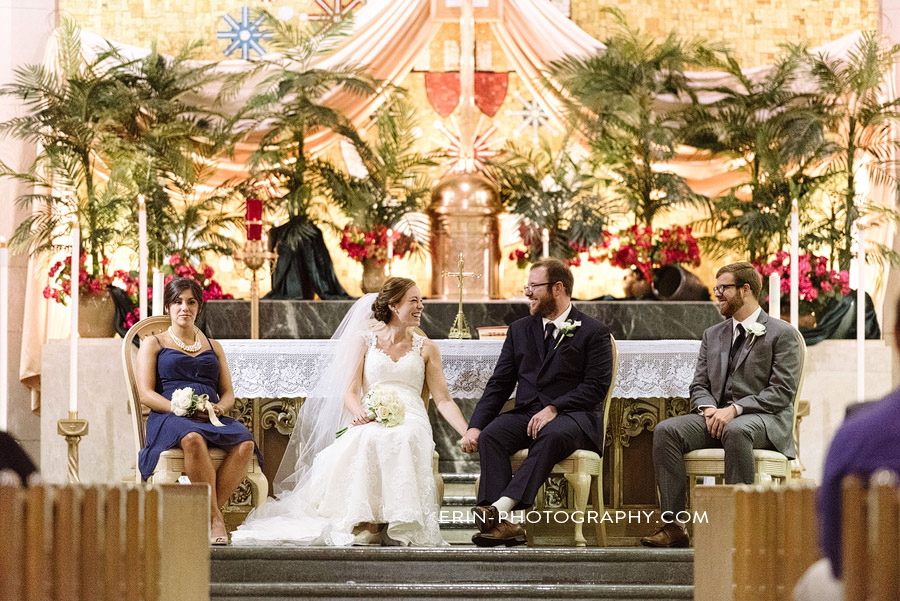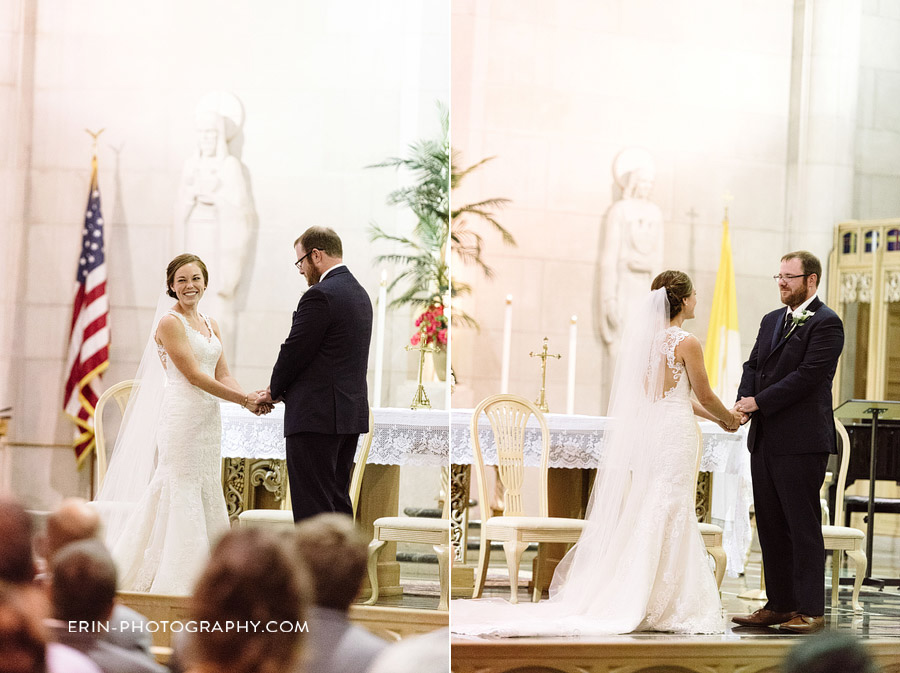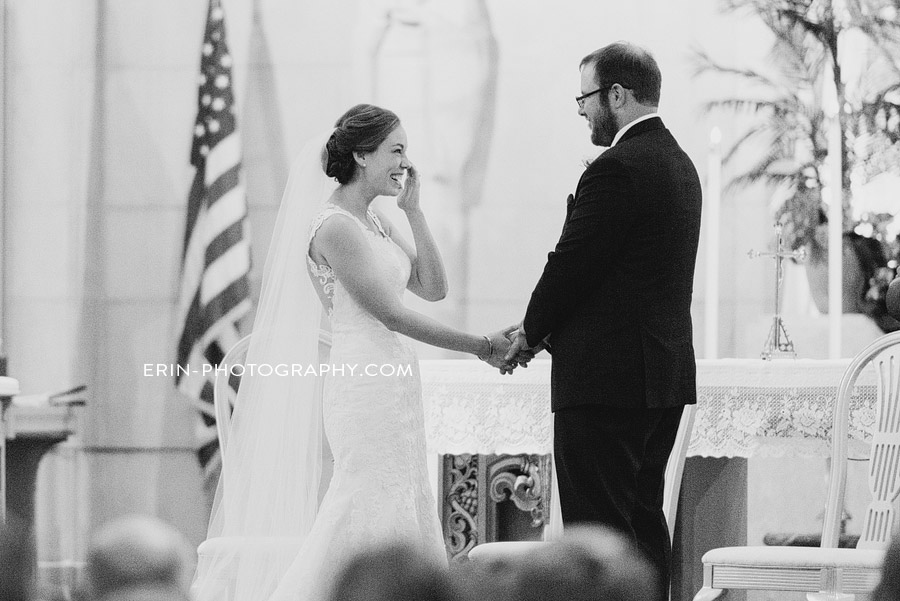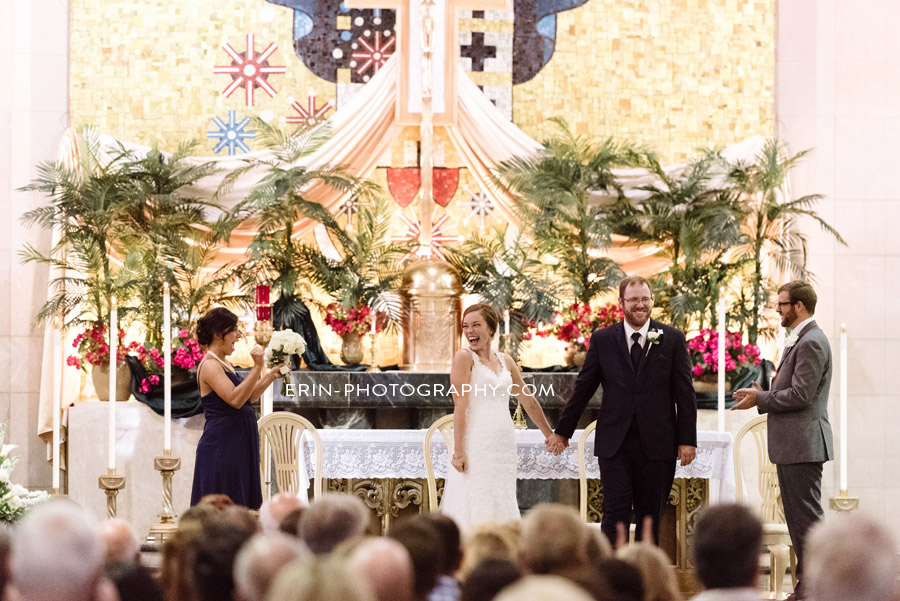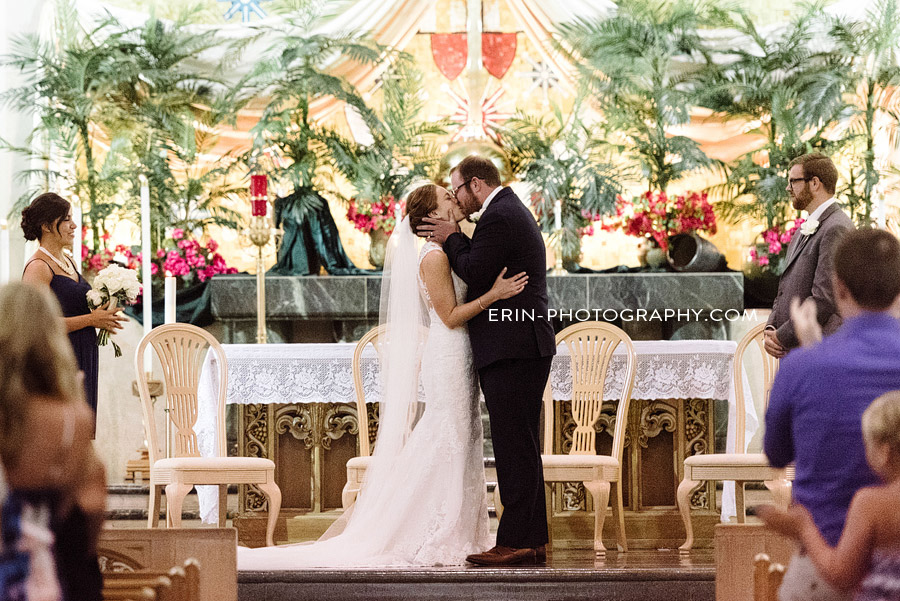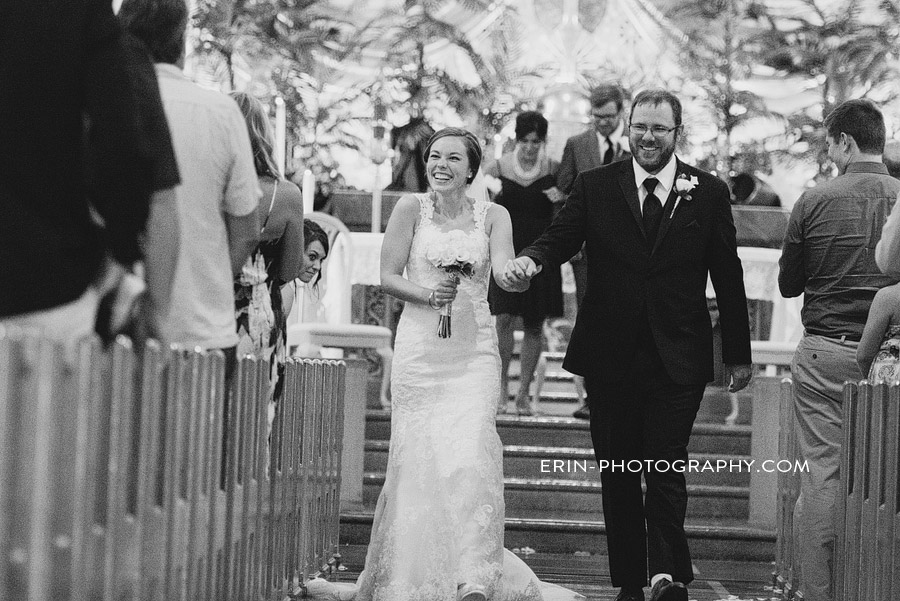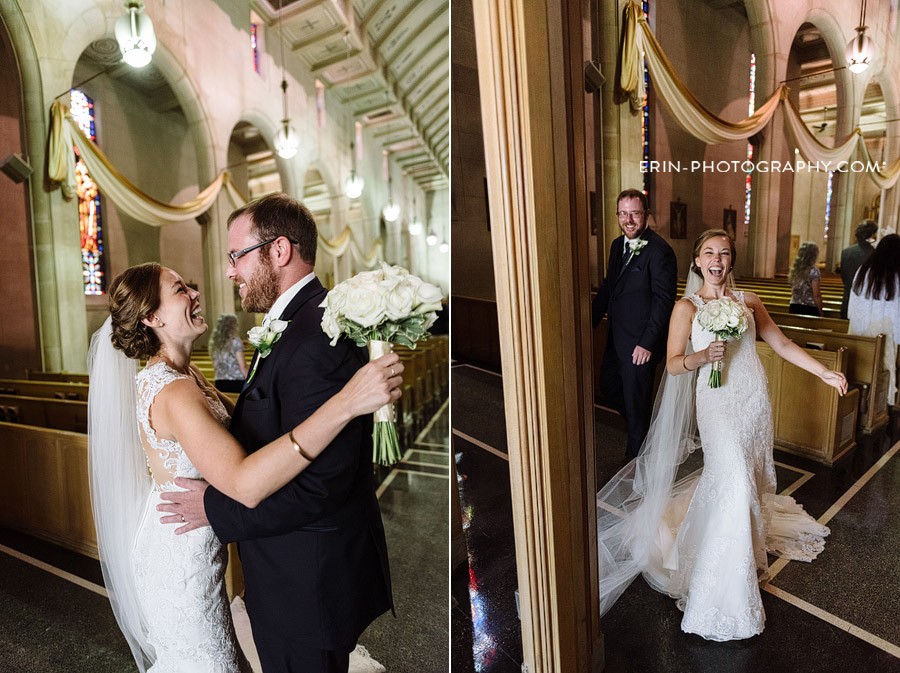 OHMYGOSH-this was my favorite moment of the whole day!  Chloe doesn't remember it but I do! As they got to the back of the church, still arm in arm, Chloe yells, "Holy Crap!  We're Married!"  I almost lost it!  Their own little private celebration in those quick seconds were off the charts GOOD!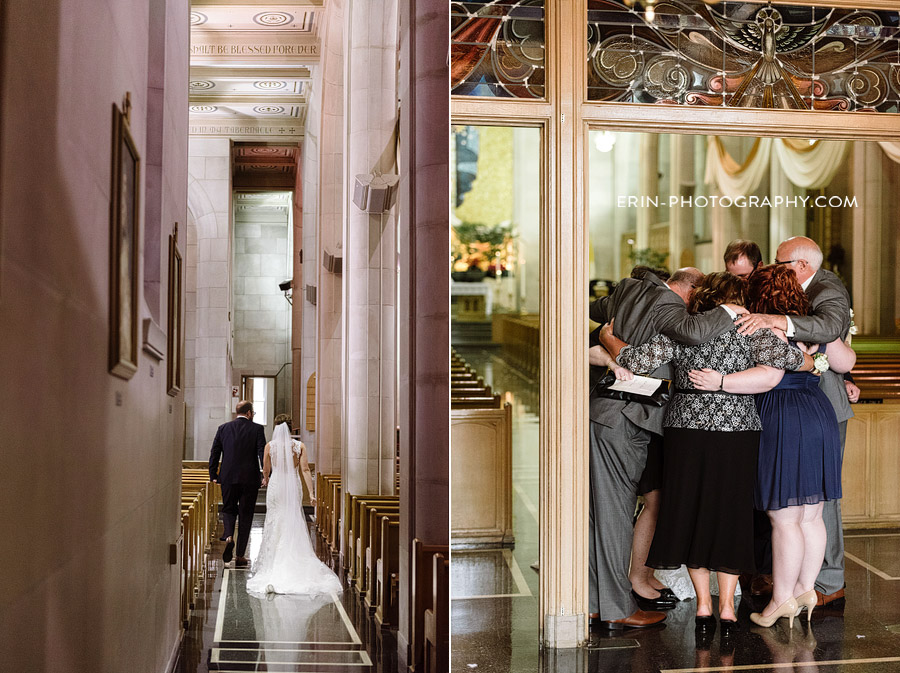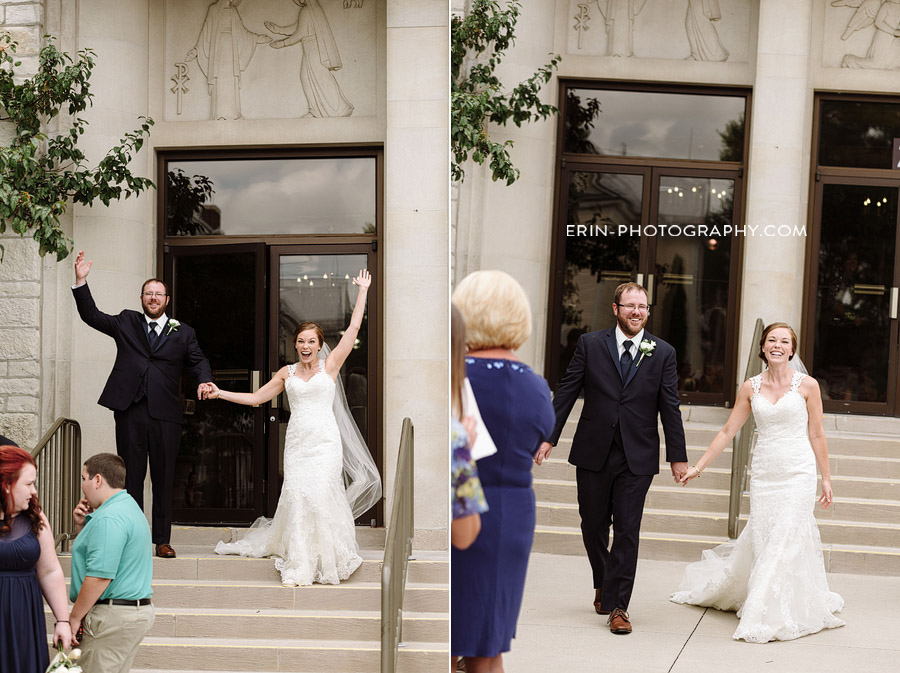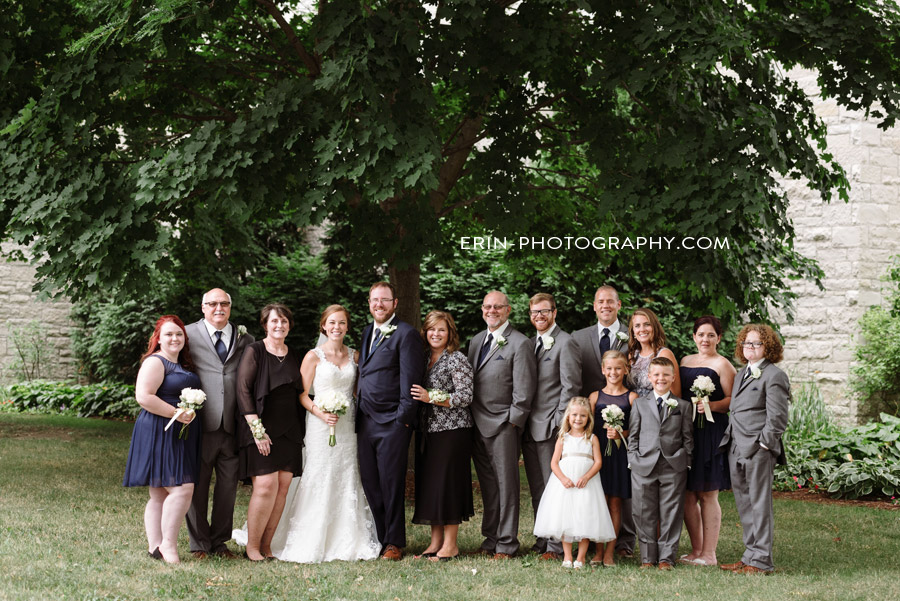 This wedding also began my rainy wedding day streak…the current count is 4 in a row (and yes, they're calling for rain again this Saturday)!  It started sprinkling just as we left the church and Chloe's cousin brought one of Gradma's plastic hair covers for their cousin picture!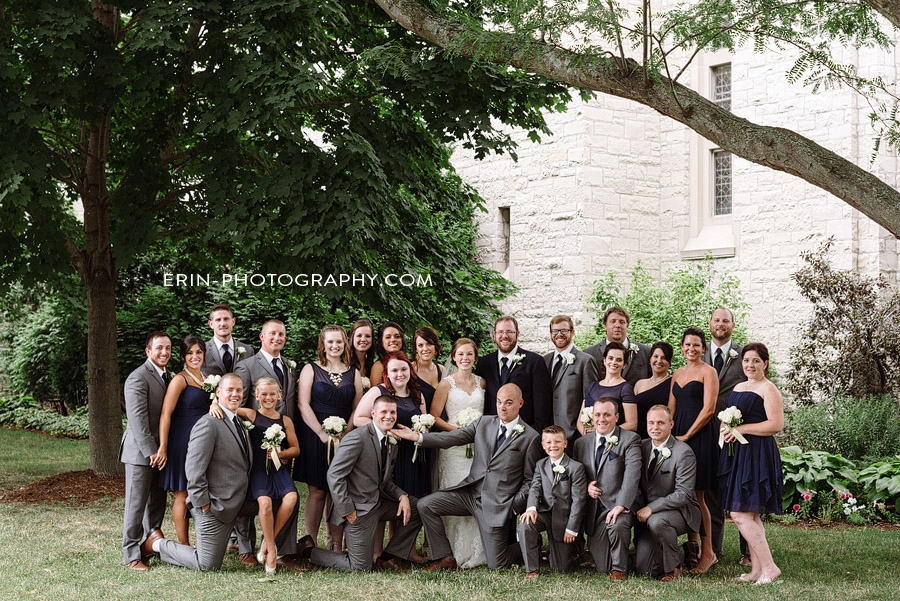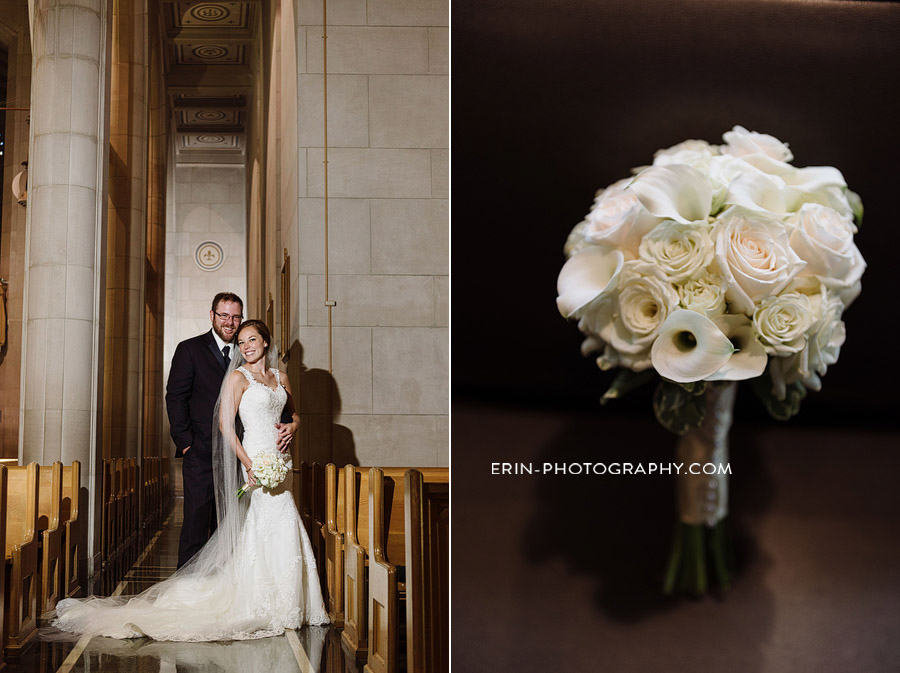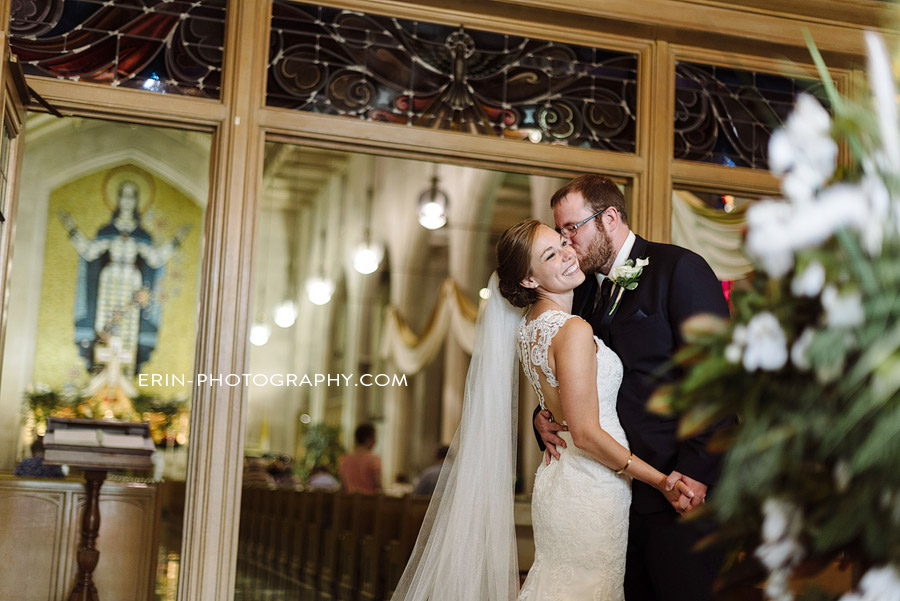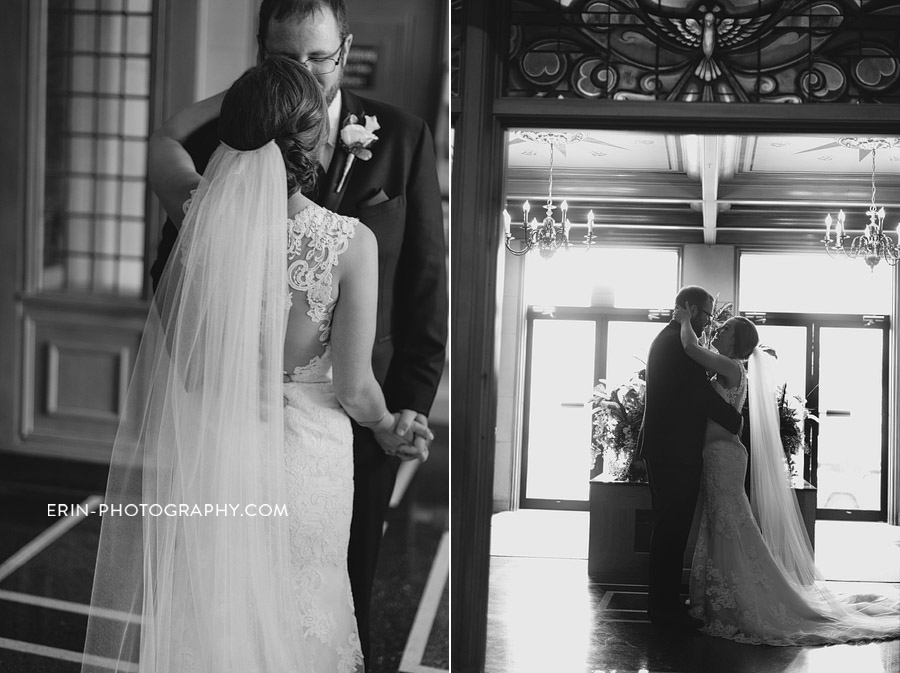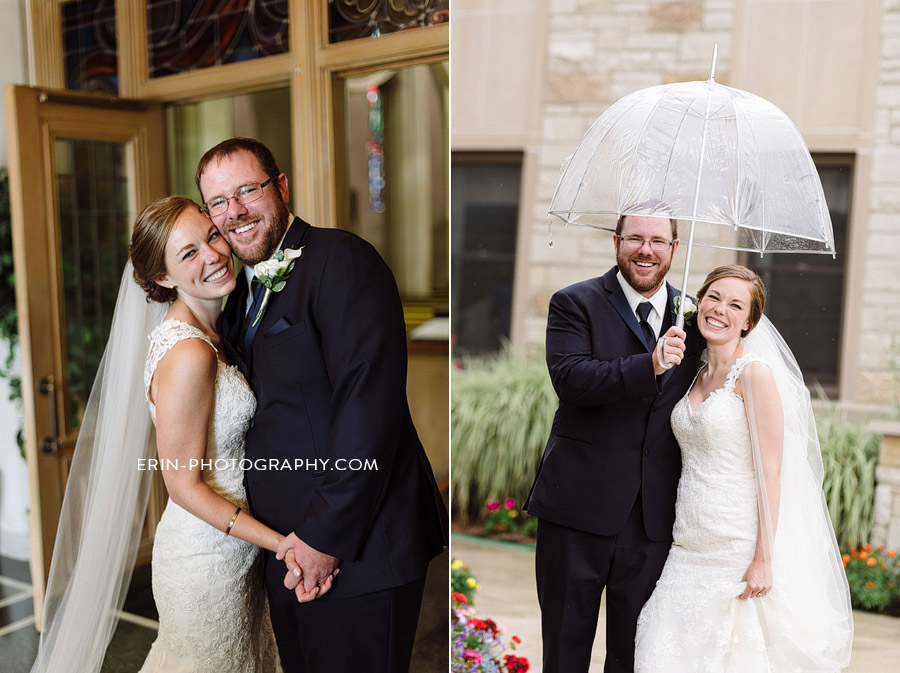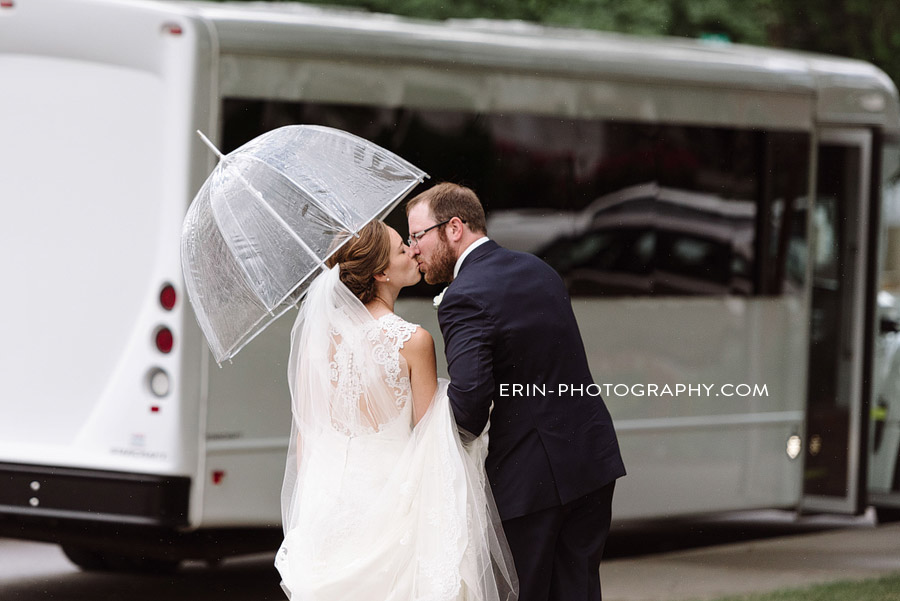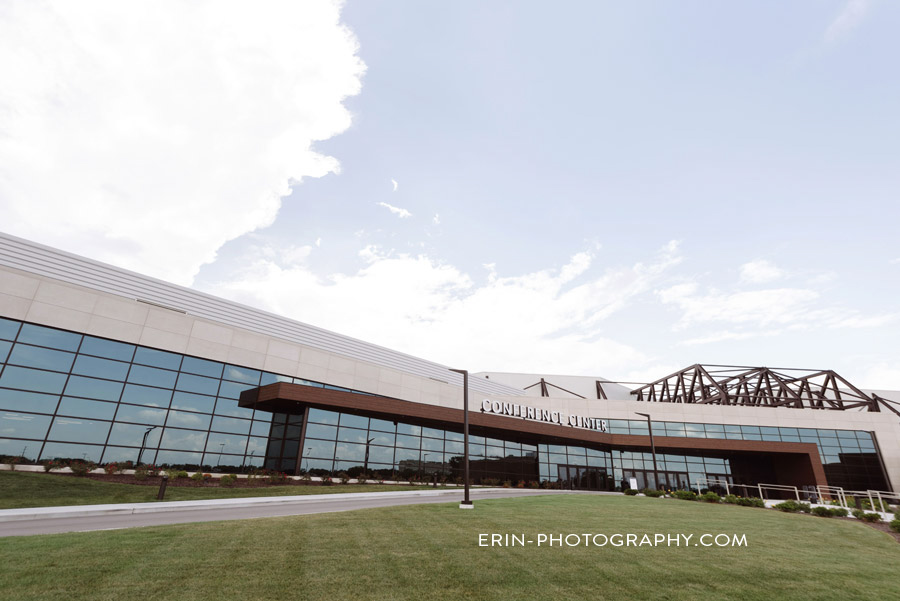 It rained while we drove so I'm not complaining!  This was my first time photographing at the new Conference Center at the Allen County Coliseum-loved the venue!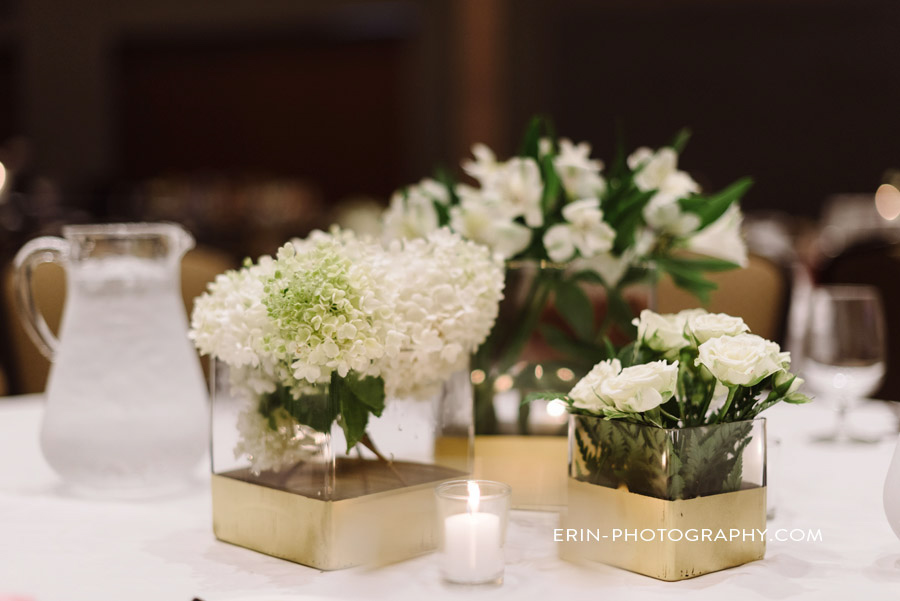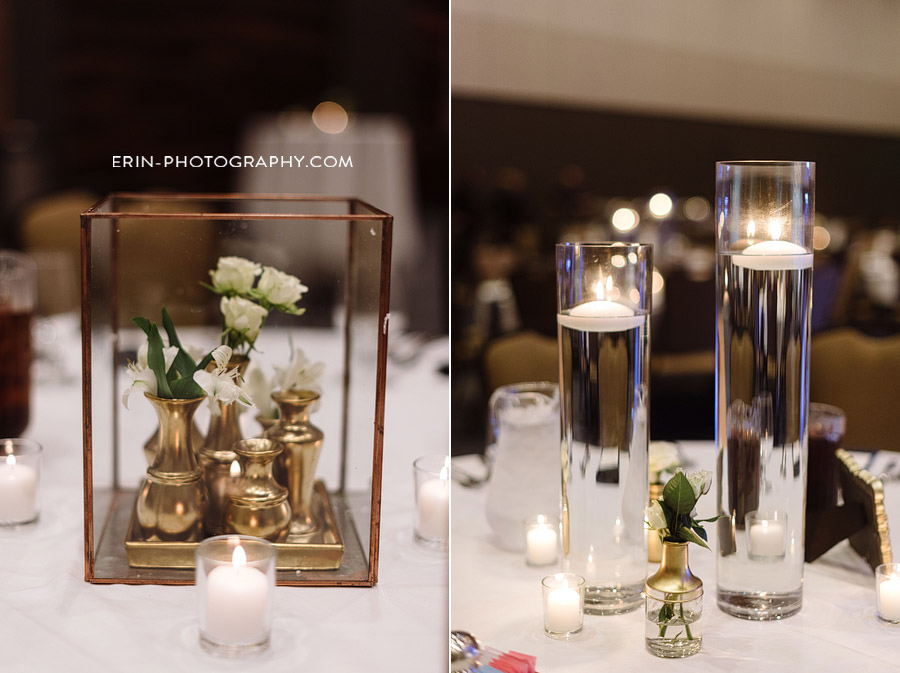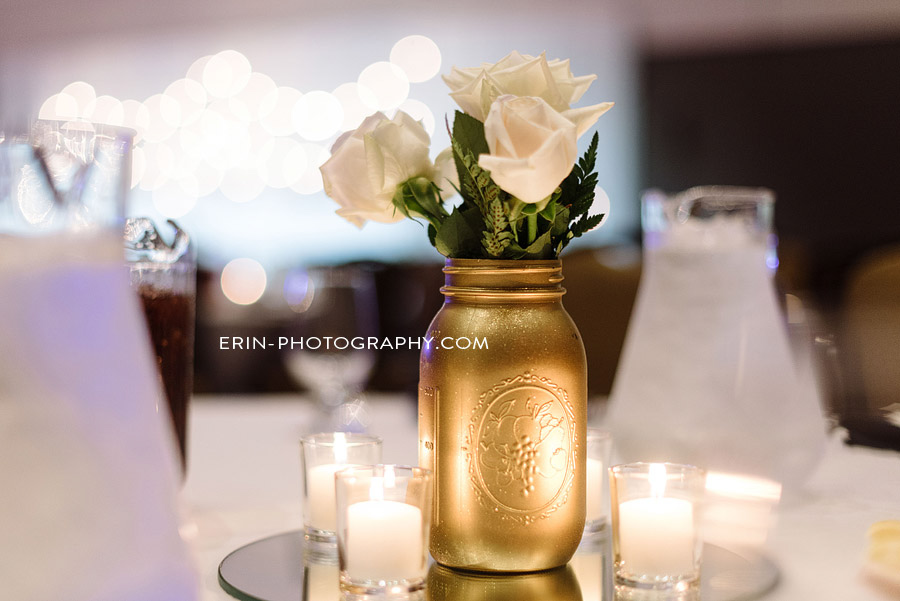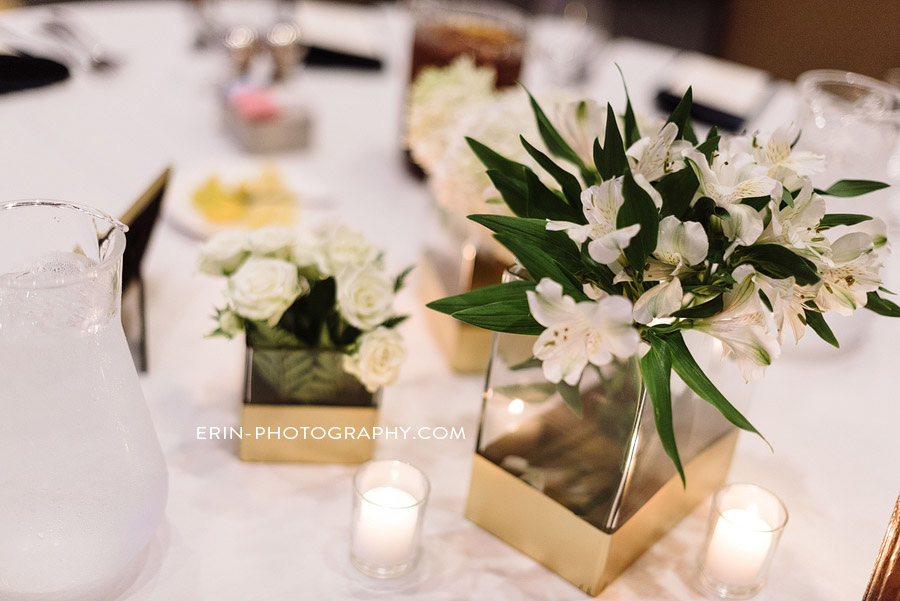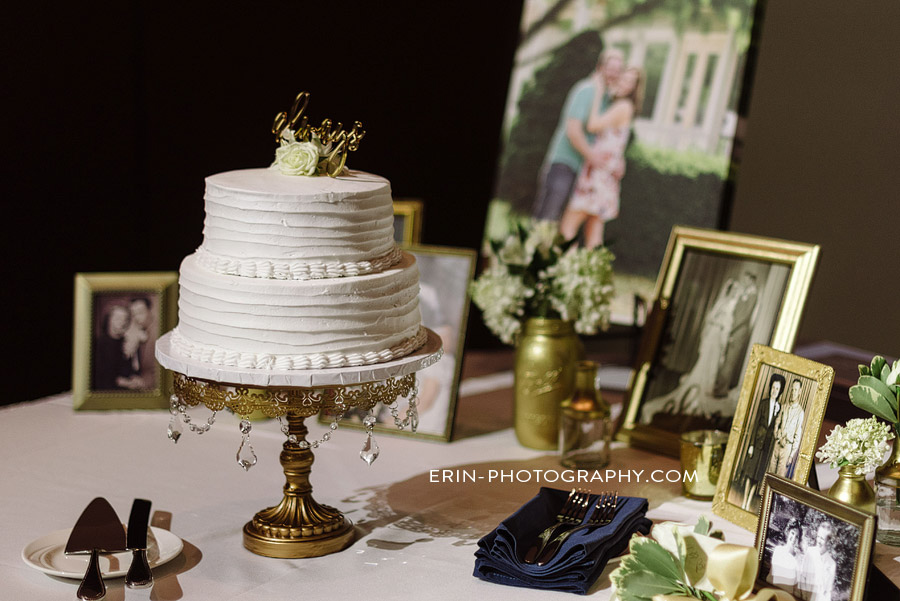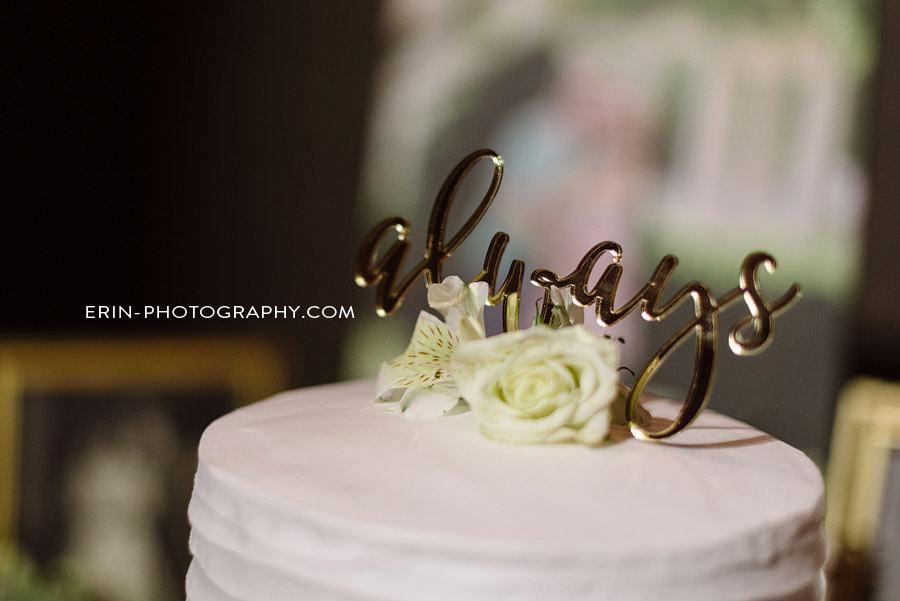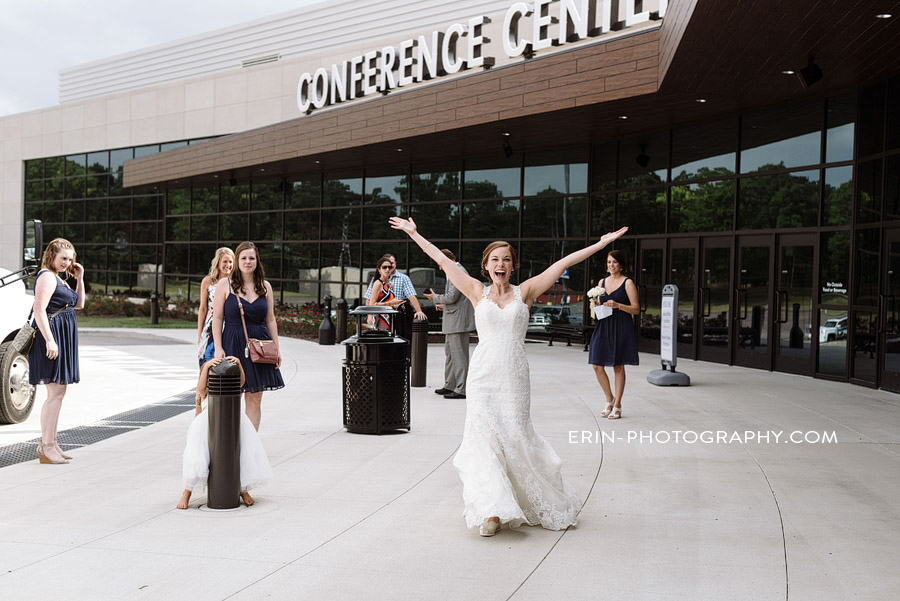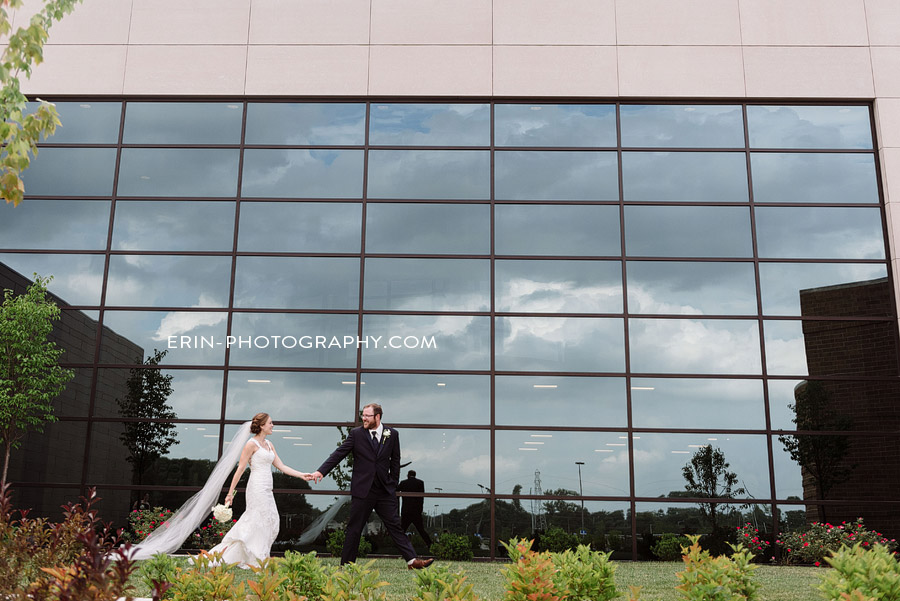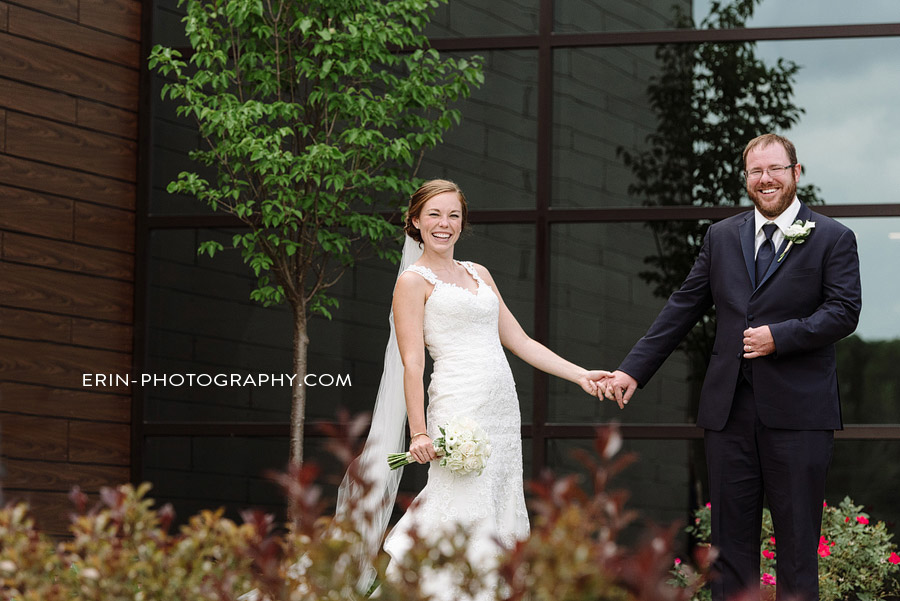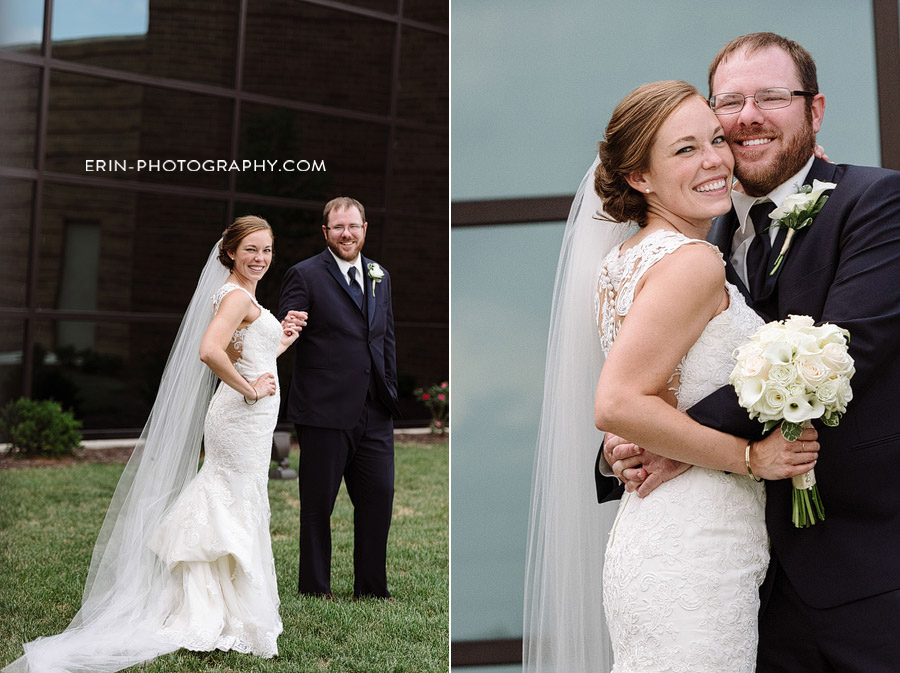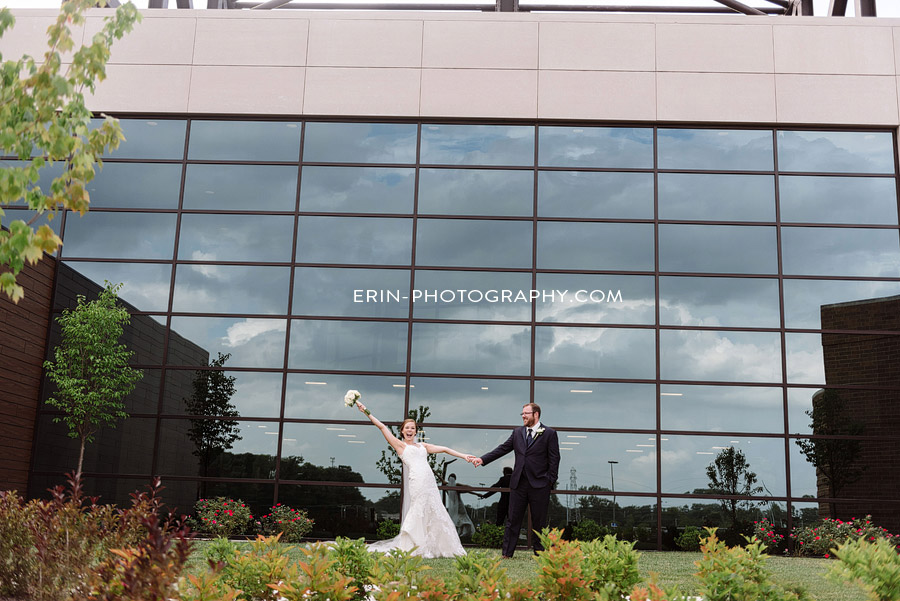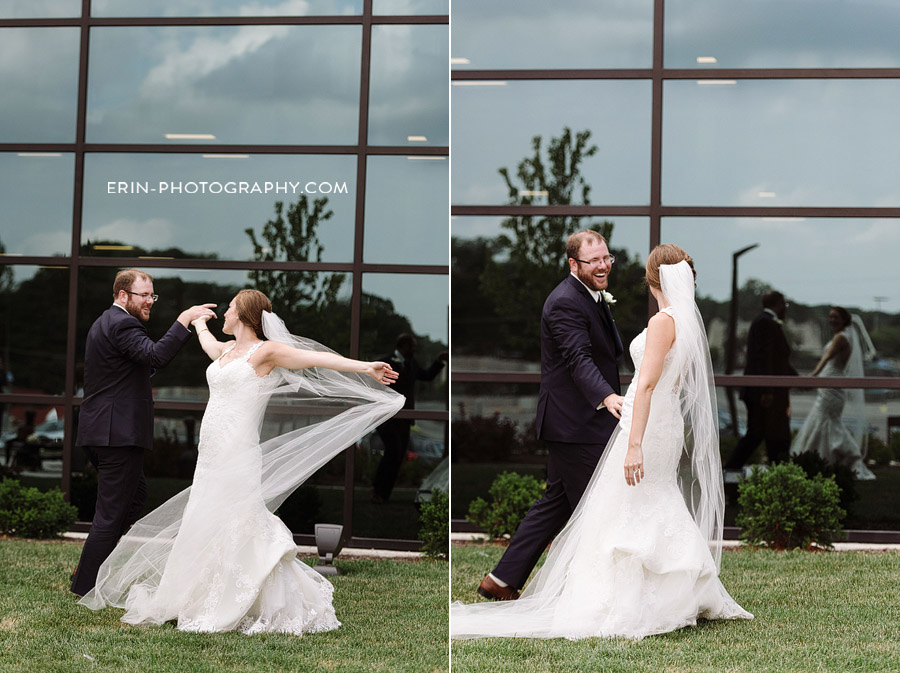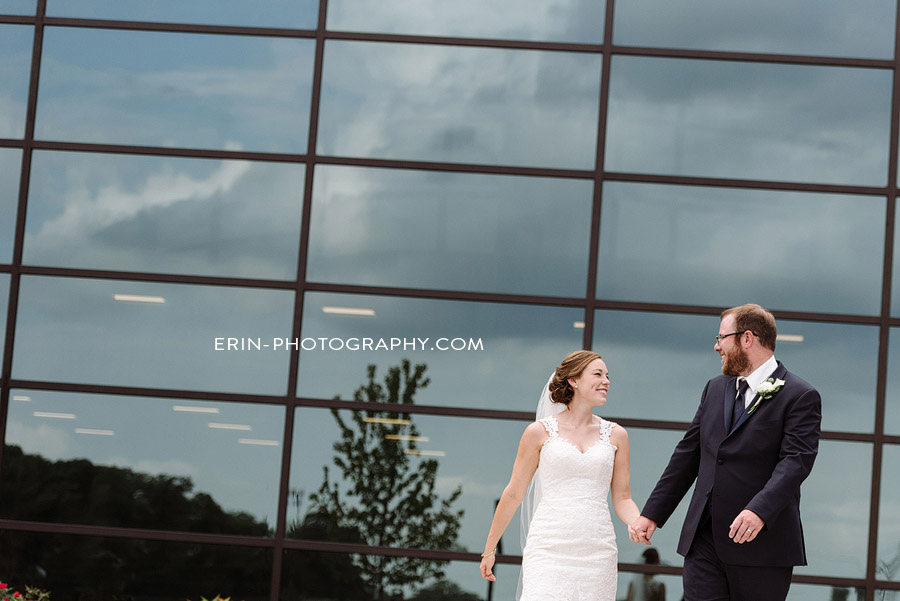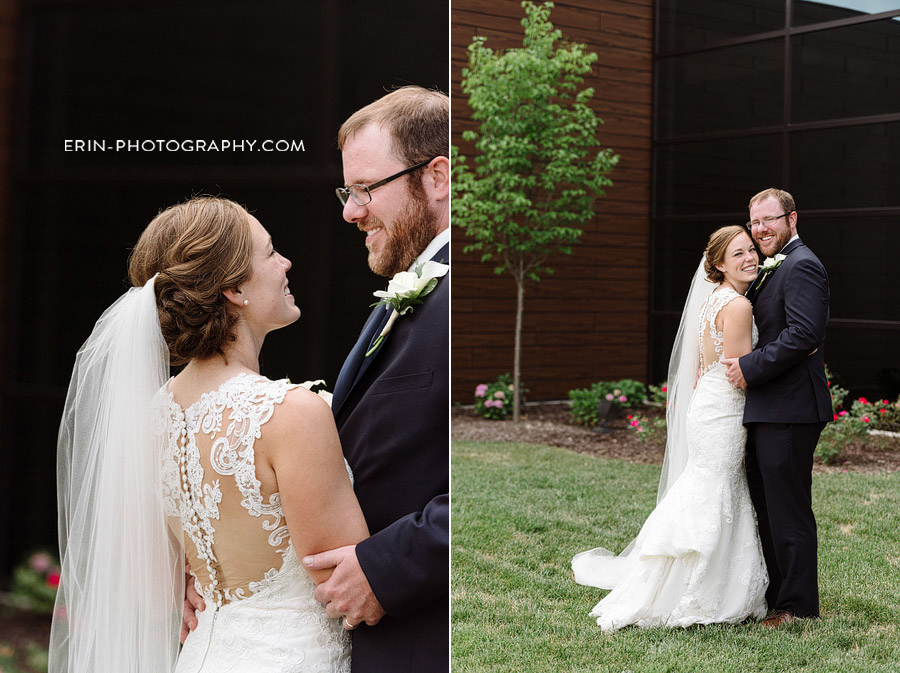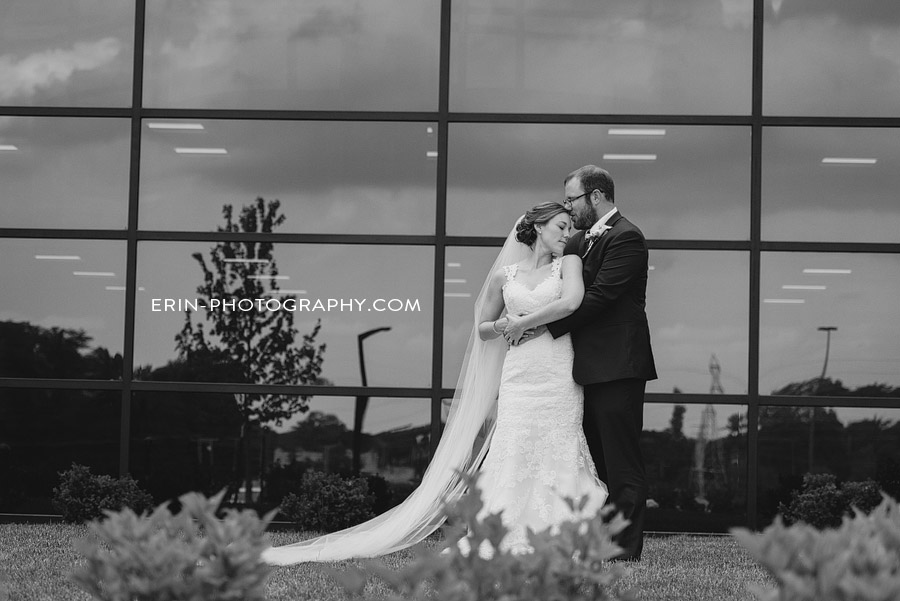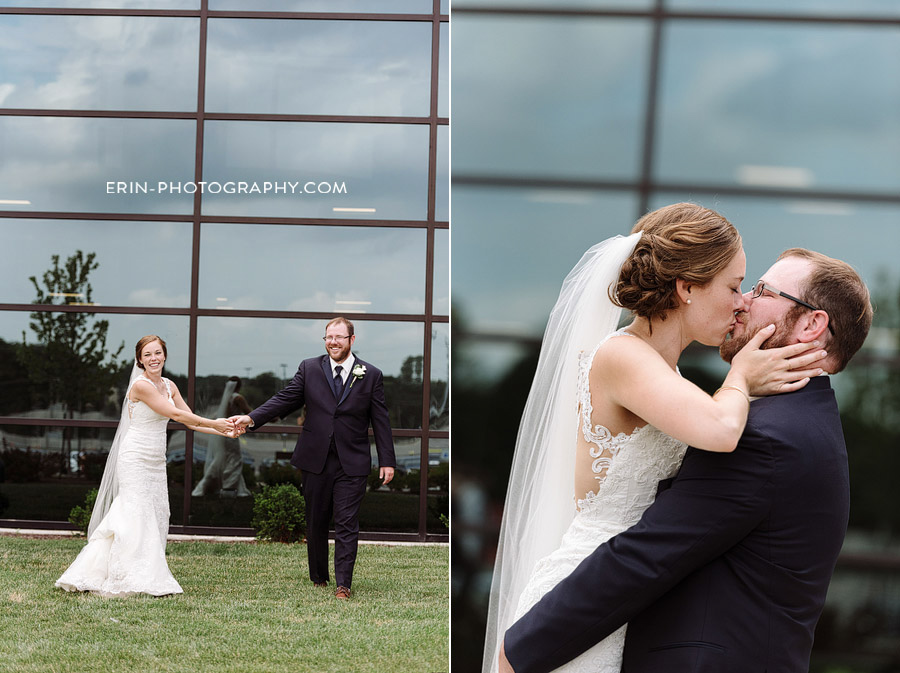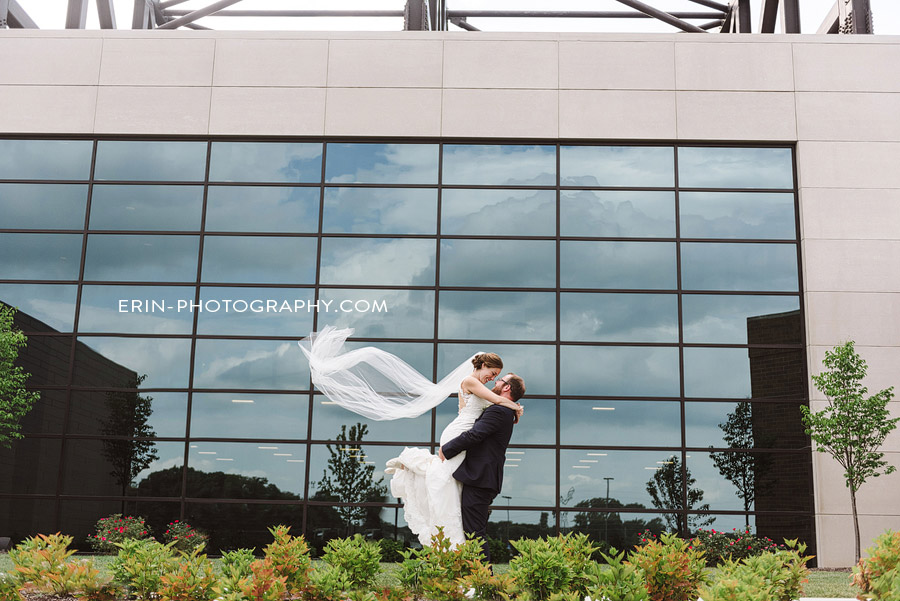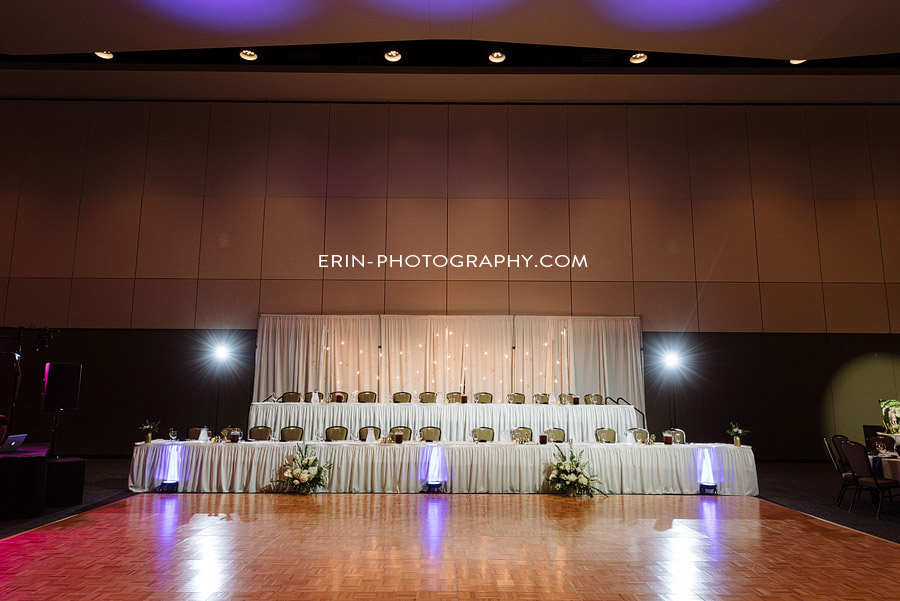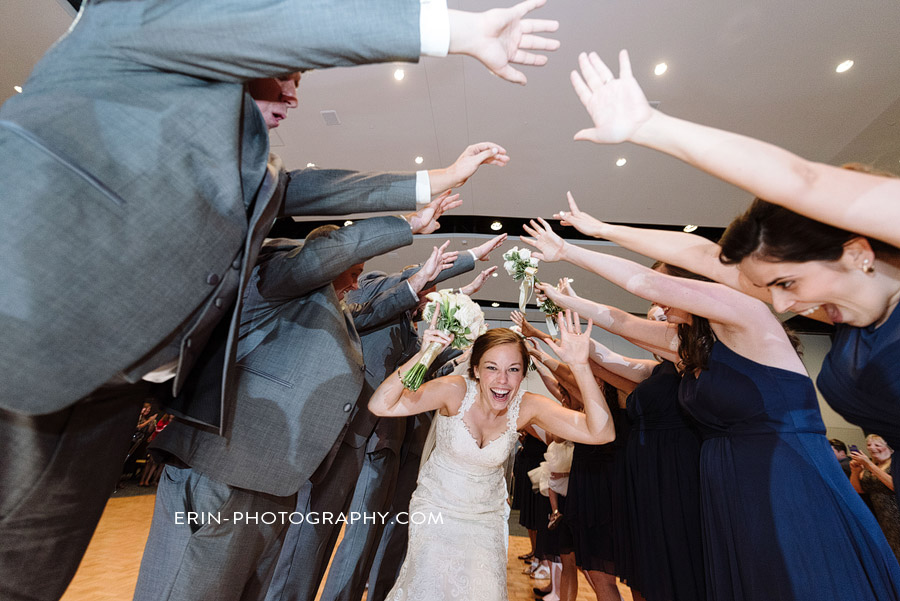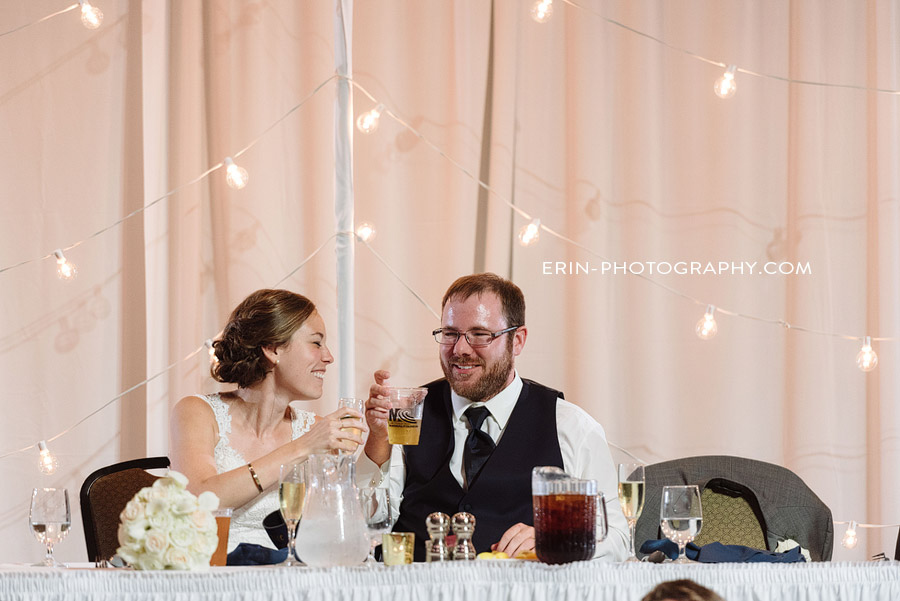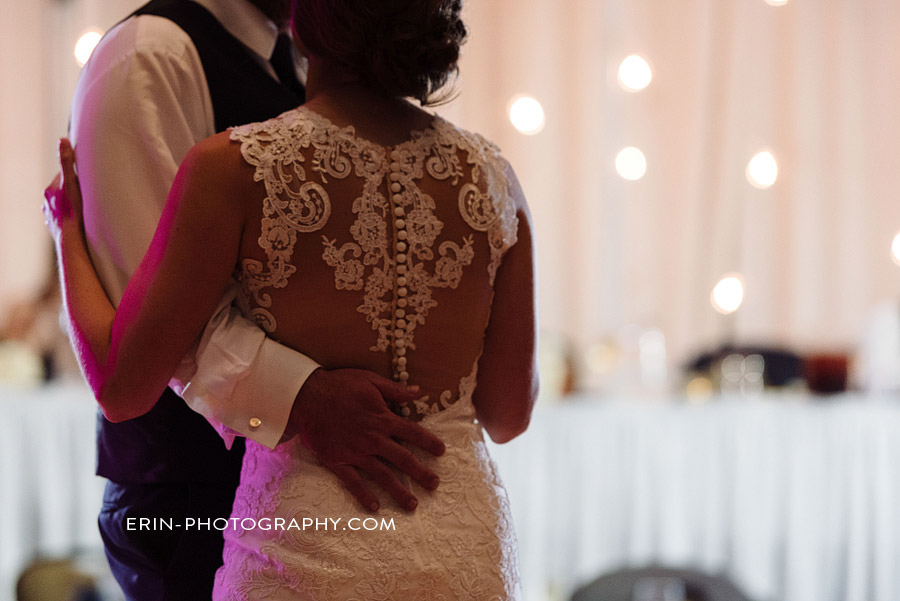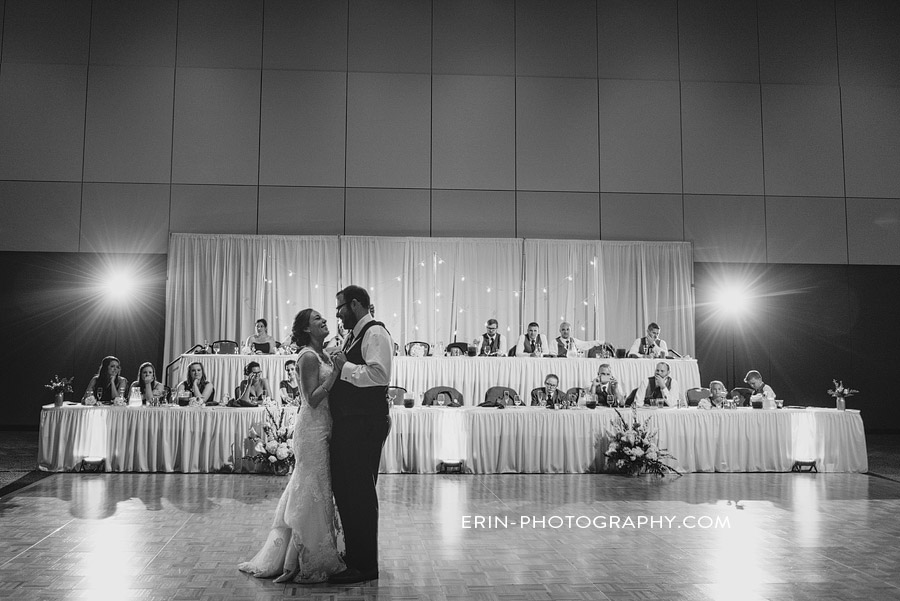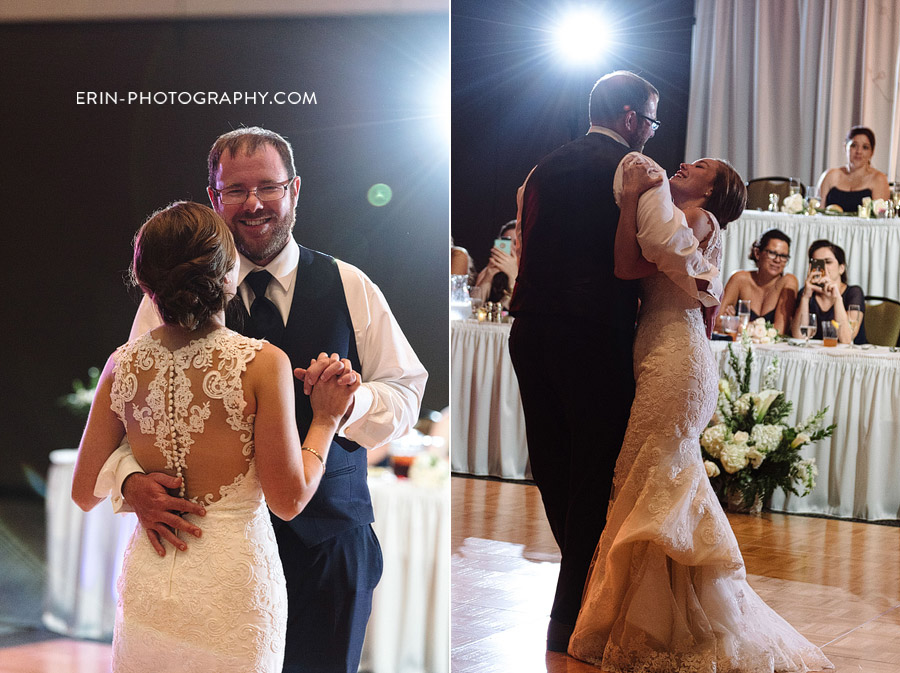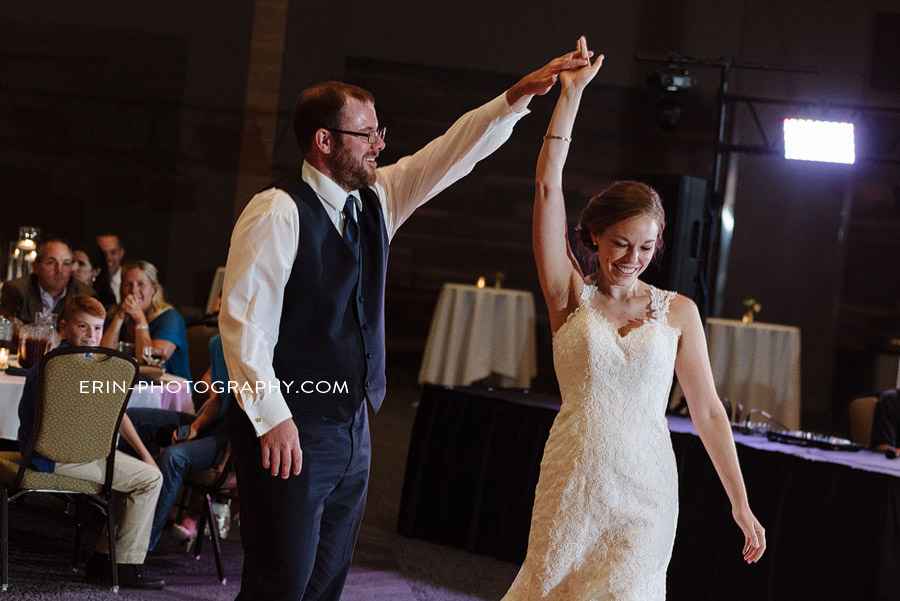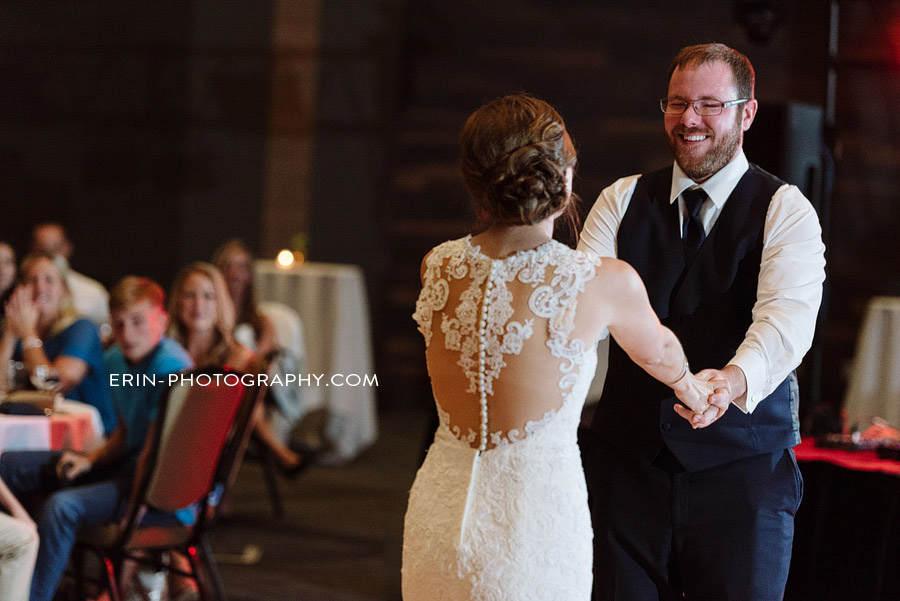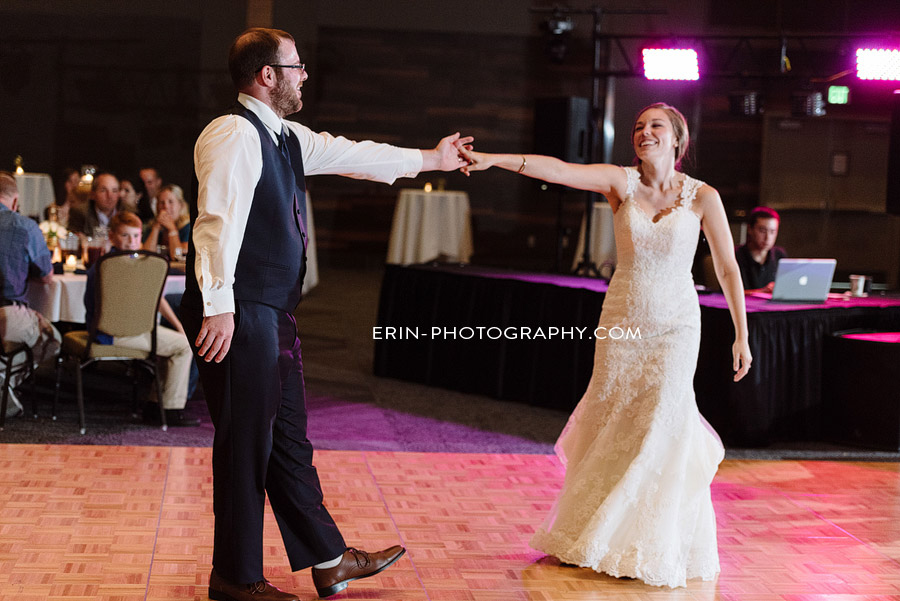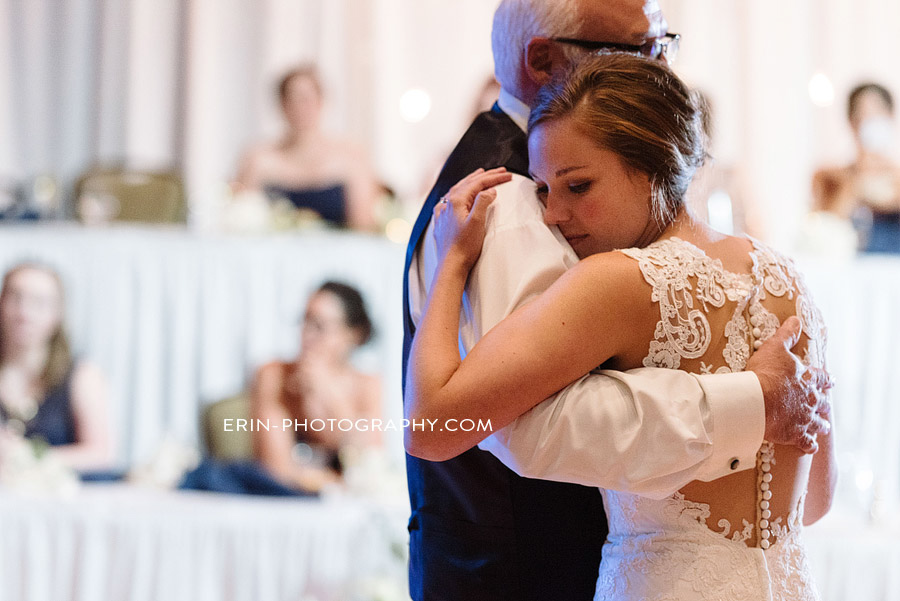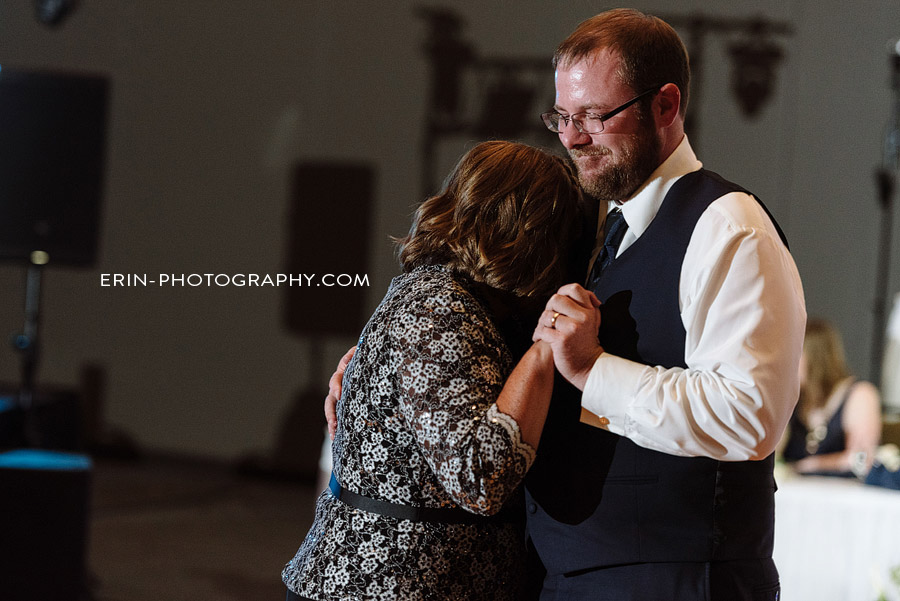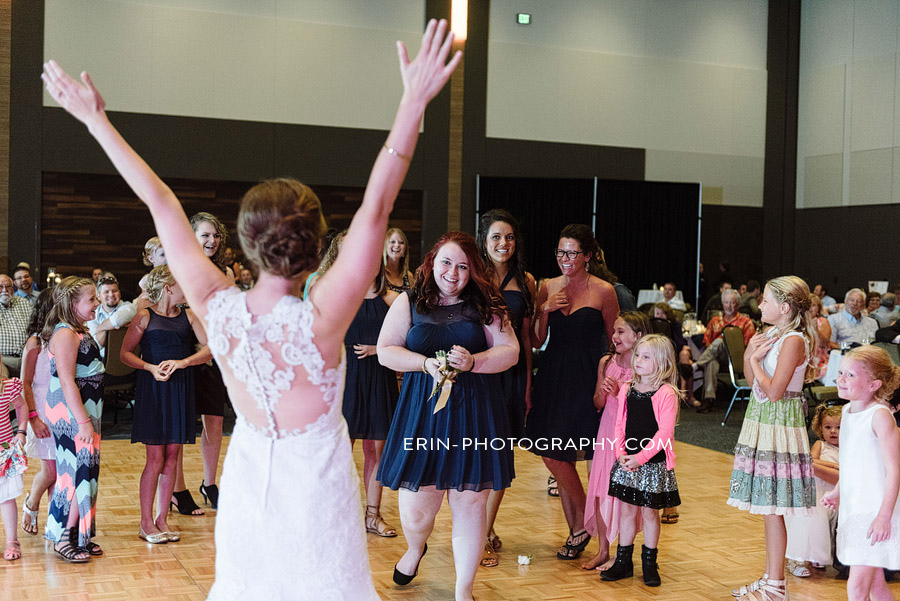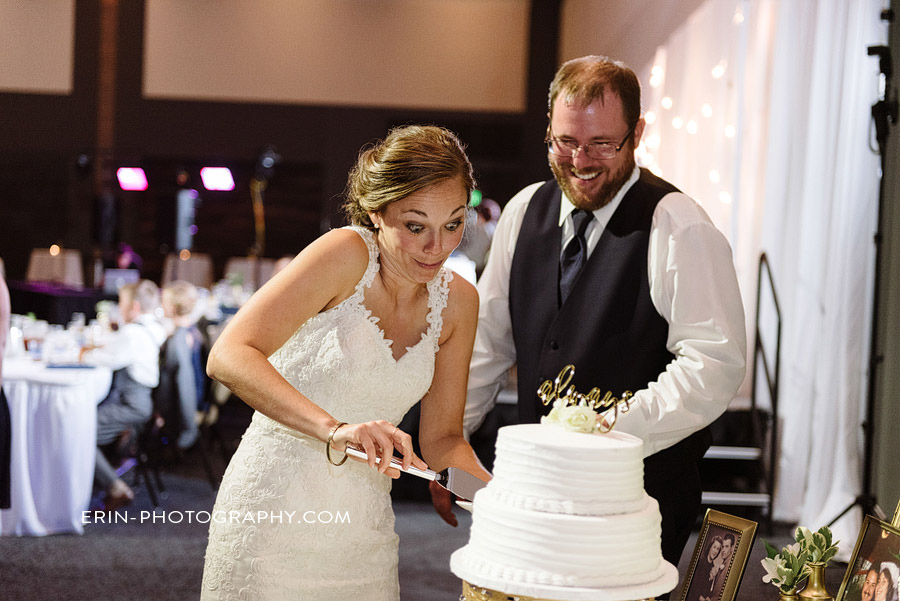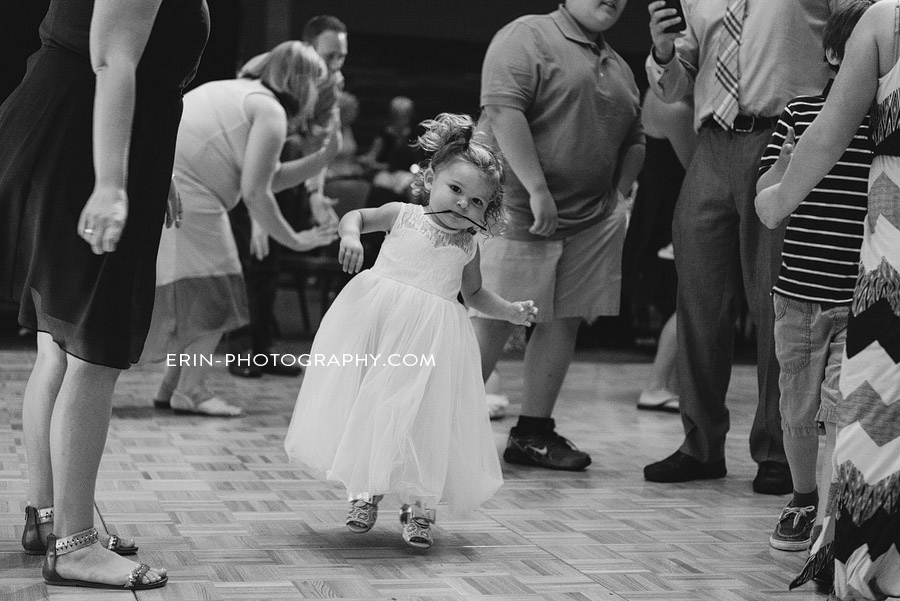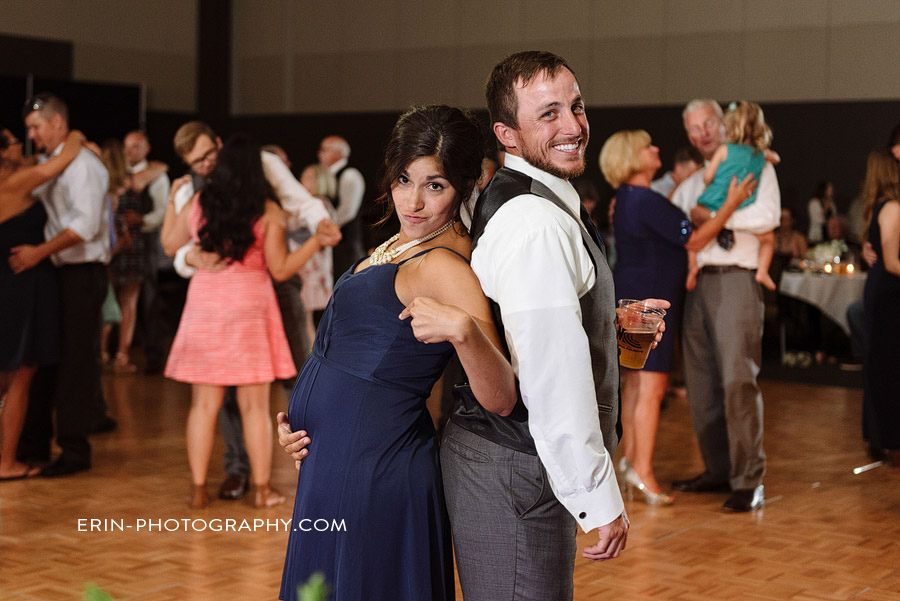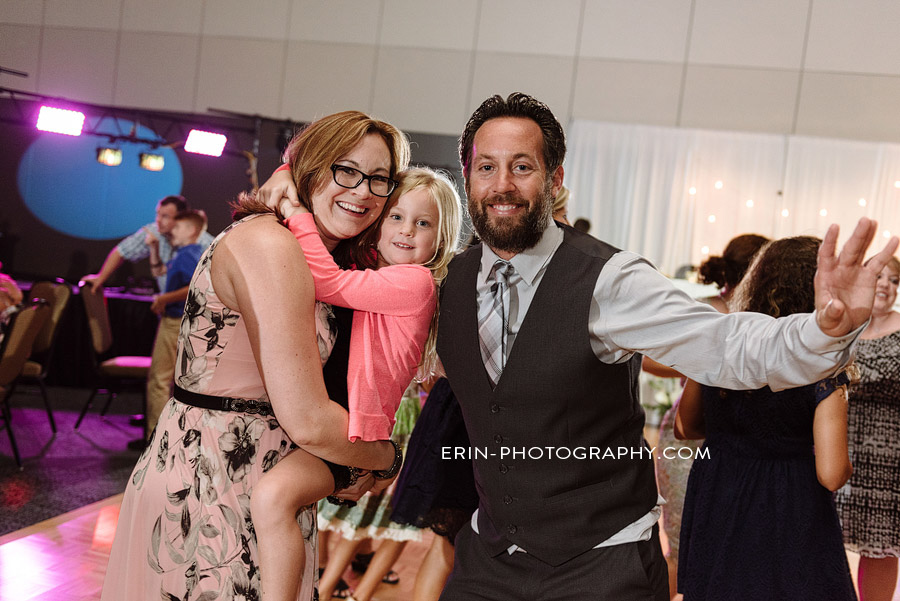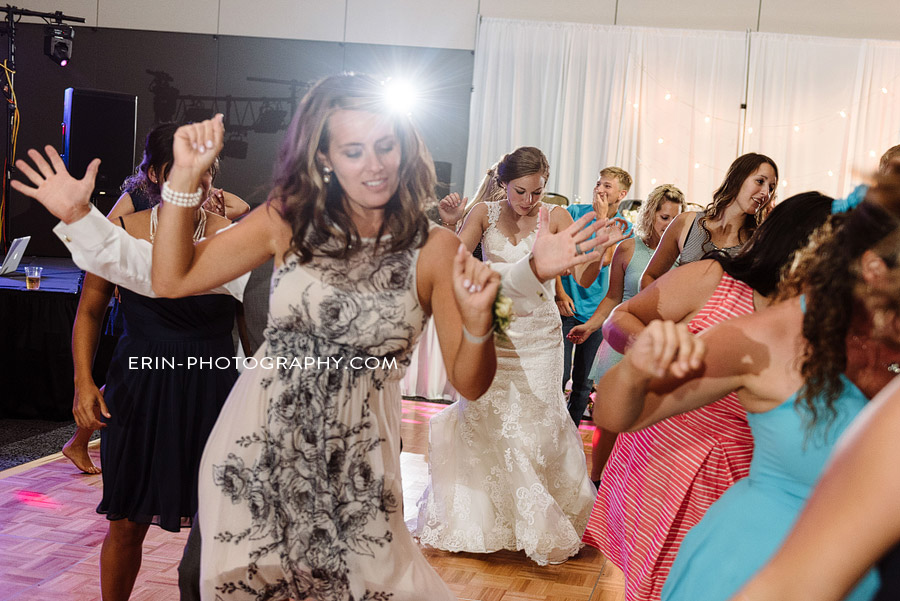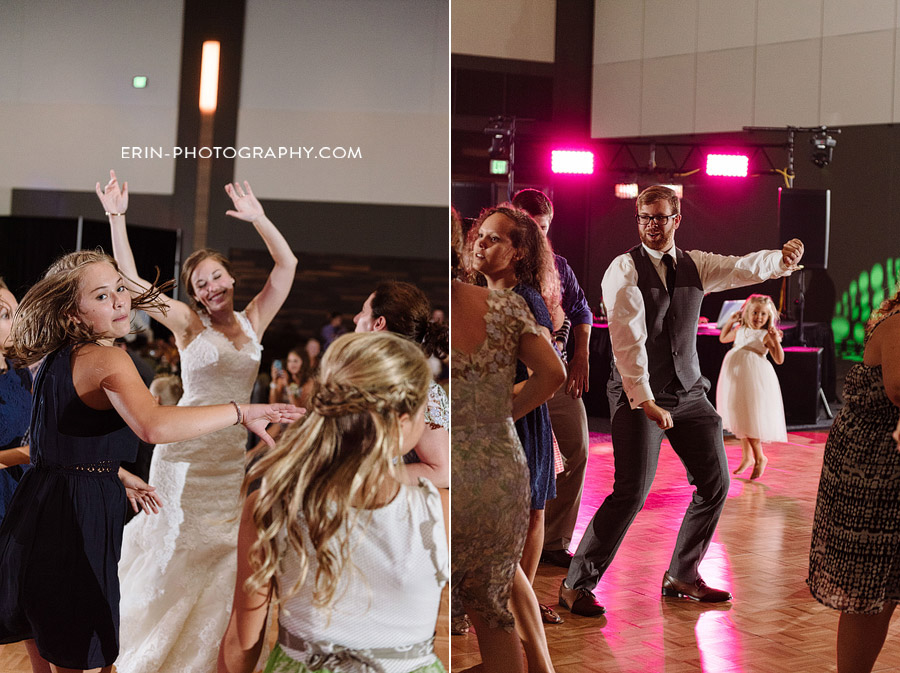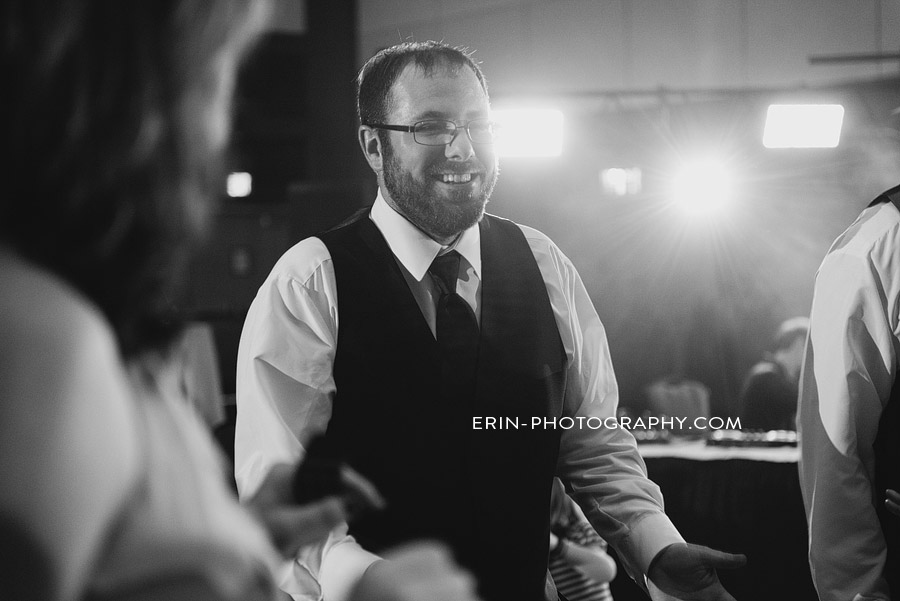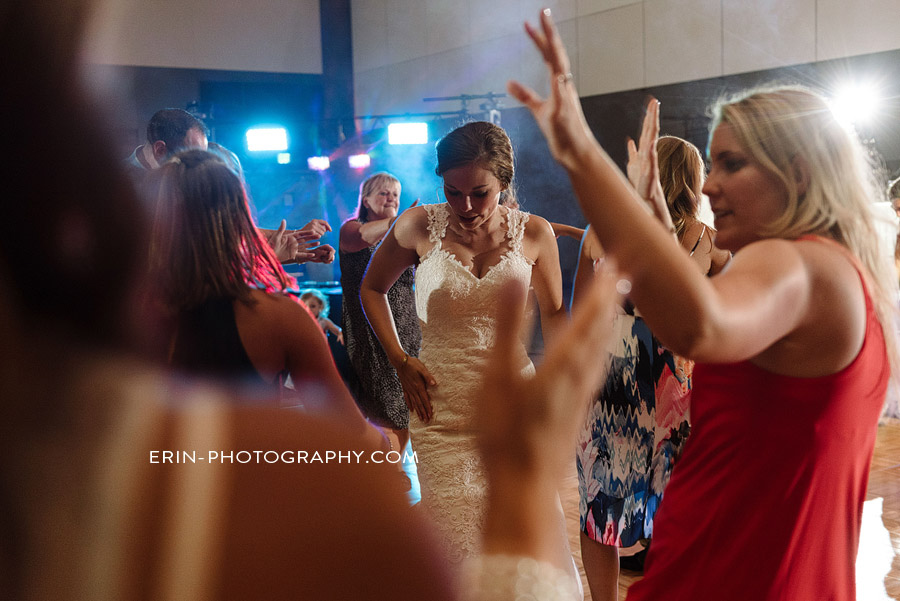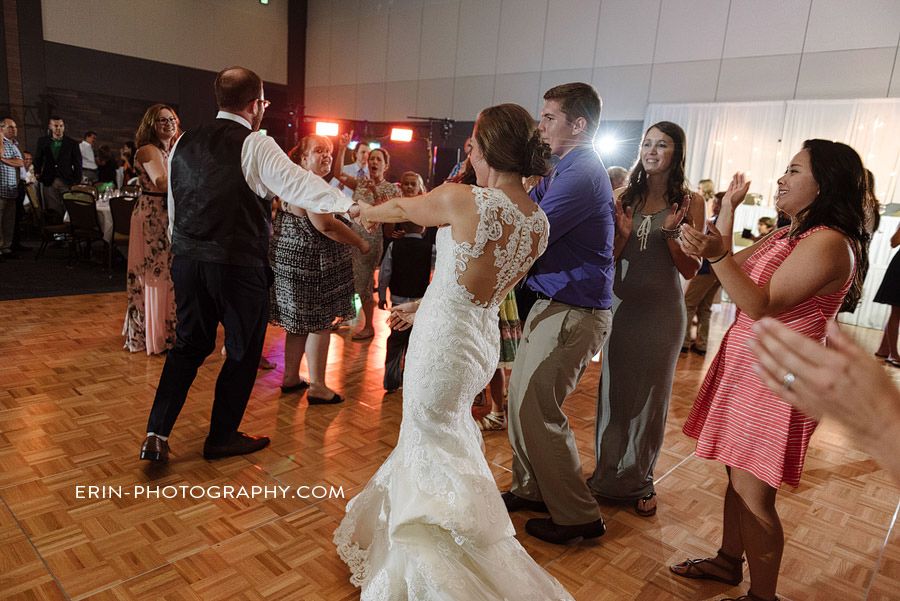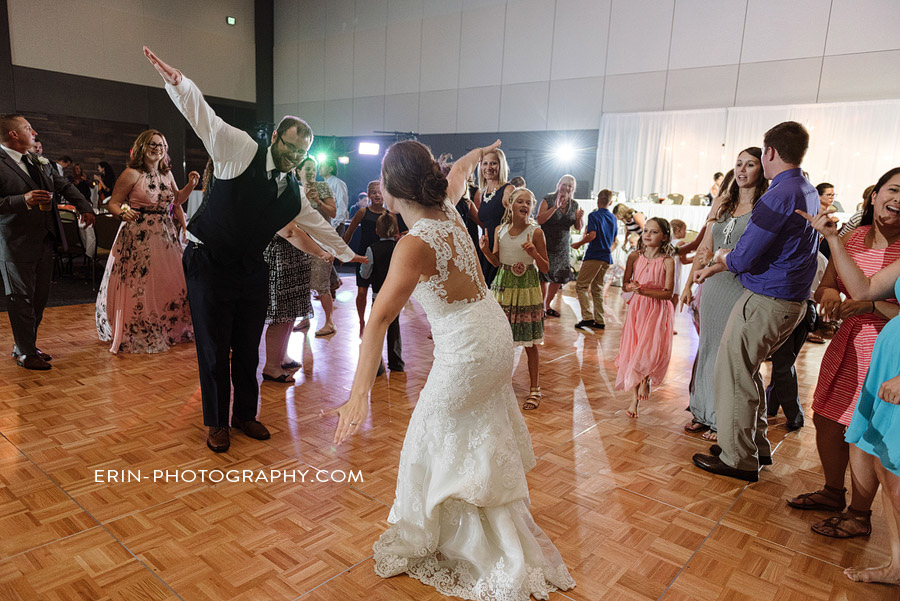 Chloe and Ryan-you have been so amazing to work with and laugh with-I'm only sad we can't do it all again!! Thank you, thank you for trusting me to document every second of your day!  Love you both!